Landing page conversion rates can contribute to a company's capability to convert audiences to leads and customers. We list down 8 steps you can take to increase your landing page conversion rates.
An advertising process starts with identifying the promotion's objectives and using the right tools to achieve them.
Some of the leading advertising types include catalogs, leaflets, TV ads, directories, online platforms, outdoor, and many others.
Measuring these campaigns' success requires a crucial metric known as the conversion rate.
This is the process that records the number of users who respond to an advert on your site.
A conversion rate is calculated by dividing the number of visitors who click on a promotion and then convert the figure into a percentage.
For instance, if your ad reaches an audience of 20,000 people and 500 users, your conversion rate gets determined as follows.
500/20,000 = 0.025.
This translates to a 2.5% conversion rate.
If an organization gets a weak conversion rate, they need to develop strategies that can improve it.
One ideal way of improving conversion rates is by optimizing a website's landing page.
You can also click here to learn more about landing page optimization.
Here are some steps you can take to increase your landing page conversion rates.
What is a Landing Page?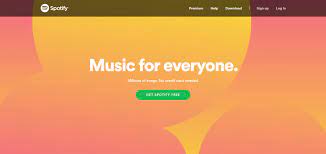 A landing page is an impartial web page that a visitor lands after following a link or an online advert.
Its primary purpose is to lead the audience to a specific service, offer, or product to motivate them to take action.
When implemented well, landing pages are able to:
Generate web traffic
Enhance SEO
Build the brand
Increase the client's base
Average Landing Page Conversion Rates
A company's capability to convert the audience to leads and customers is reflected is through landing page conversion rates.
These rates may differ based on the target audience, industry, service, or products.
For instance, the conversion rate within the food industry may vary with a legal practice company.
A graph by Unbounce shows that the average landing page conversion rate among several industries stands at 4.02%.
Marketing Land further states that there is a 55% growth of business leads on companies that have increased the numbers of landing pages on their sites.
However, companies should not settle on these average rates as the final metric.
Instead, they should calculate their rates based on their industry, products, or services.
How to Increase Landing Page Conversion Rate
1. Determine The Type Of Landing Page You Want
Motivating your audience to click on your ad is a small fraction of the marketing process.
The real deal is using your landing page as a great platform to convert.
An ideal landing page should provide necessary information to your visitors in a brief, enticing, and orderly manner.
There are 11 essential elements you should include in your landing pages.
These are:
Headline
Sub-headline
Images
Video (if needed)
Brief copy
Call to action (CTA)
Trust signals
Brand explanation
Benefits
Testimonials
Testing
You should consider its relevance when increasing landing page conversion rates.
Note that the intent and layout designs differ on each landing page based on various factors.
Here are four main types of landing pages.
Lead Capture Landing Page
Also referred to as a squeeze page, it collects information and email contacts from visitors.
The "squeeze" effect means that the page uses a constricting strategy to get email contacts.
With no exit path, navigation key, or links, the page only has a button that requests personal details.
The page offers incentives like e-books, videos, or webinars on a product for this information.
Click-through Landing Page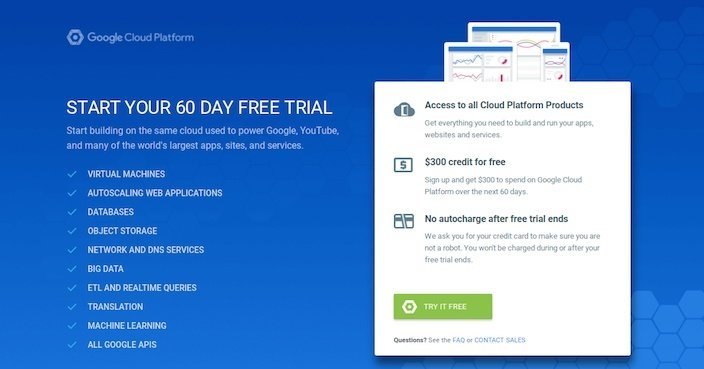 Using a click-through strategy is a simple way to optimize landing pages for conversions.
Often used as a link between an ad and the shopping cart, it concentrates on enticing visitors further in the marketing funnel.
Click-through pages give essential information about an offer in a convincing way.
In an easy format, it allows the visitors to read through a product's benefits and then get on to the site where one can close the deal.
Video Landing Page
Like the name sounds, these landing pages have an attached video that describes the importance of a service or product on offer.
In most cases, companies insert the video as a standalone player like Vimeo or YouTube.
Alongside, they may include static images and HTML code texts defining the benefits.
If produced to high standards, video landing pages have the upper hand compared to others.
One of the leading advantages is that they expound more about a product within a short time.
With the visual aspect, they entertain and convince the prospects to convert quickly.
Long-form Sales Landing Page
There is a recent upsurge of long-form sales pages compared to shorter ones.
After some time, marketers have realized that long-form sales pages give more information that guarantees higher conversions.
The success of this landing page lies in how you organize your content.
The image below shows the difference between a standard sales landing page and a long-form sales landing page.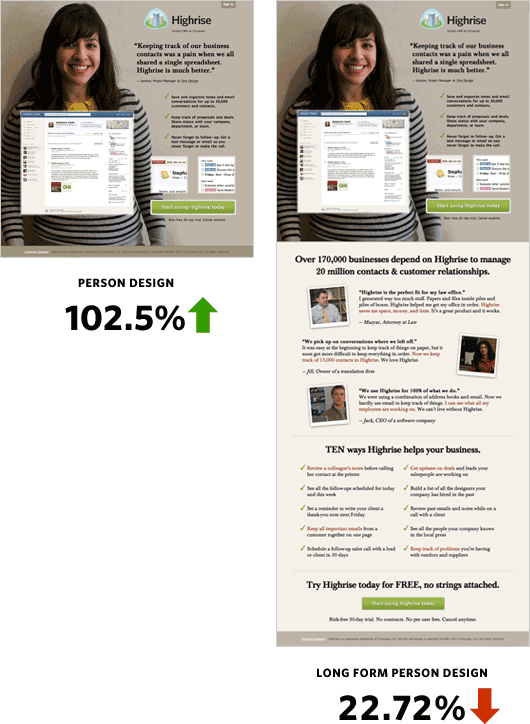 2. Write Attention-Grabbing Headlines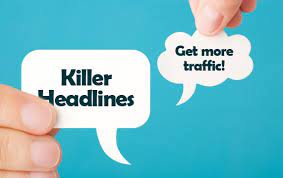 You do not have a lot of time to grab your audience's attention with a landing page.
So, it is vital to come with a bold and clear-cut headline.
The main focus is to place your entire story into one sentence.
Effective keywords also play a significant role in optimizing landing pages.
Focusing on the right keywords can place your page higher in search results.
You can use BiQ's Keyword Intelligence to look for the right keywords you need.
Entering your targeted keyword will provide you with analyses of keyword search volume, trends, related keywords, and more.
BiQ's Keyword Intelligence also has a keyword analyzer feature.
This feature allows you to identify the keyword intent.
It makes it easier for you to choose the right keyword with the right search intent to grab your targeted audience's attention.
Additionally, use numbers instead of words as an instant way of capturing your visitor's attention.
For example, you can create something like this, "5 Ways To Improve Your Client Base."
Note that your title would create more impact if it states the benefits clearly and compassionately.
3. Create And Optimize Relevant Content On Your Landing Page
The quality of your content dictates the performance of a landing page.
A content expected to increase conversions should be easy to follow and informative.
One of the first things that guests notice on your page is the text layout.
Then, is it readable?
Or does it give instant information about your brand?
If you clutter your words, your visitors will most likely navigate to another site.
To prevent this, you should reduce fluff.
Communicate directly to your audience, and concentrate on a single topic at a time.
As content marketing takes a leading role in eCommerce, businesses rely on upgraded strategies to optimize their SEO presence.
BiQ's Content Intelligence is a comprehensive, unique SEO suite that focuses on enhancing online presence, generating traffic, and boosting SERP page ranking.
Through Content Intelligence, BiQ helps identify the best information you need to create for your audience through advanced analysis and integration from several intelligence sources.
Let's say you're writing about "unrealistic standards."
With the Wordscope analysis, you'll gain access to similar keywords.
With those keywords, you can create compelling content that still remains relevant!
When an organization manages to create catchy and informative content, it becomes easier to attract more traffic to their sites.
4. Optimize Your Landing Page For SEO
The principal significance of SEO is that they make sites more visible on search results.
That translates to more business opportunities and chances to convert website guests to customers.
BiQ's Keyword Intelligence can help you select keywords for your landing page.
If you use the right keywords for your brand, it helps to steer your landing pages to the top.
Pair it with BiQ's Rank Tracking so you can continuously track your keyword rankings and optimize them, making improvements on the go.
Rank Tracking allows you to keep track of your keywords' daily rankings and sort your keyword rankings by pages.
This will allow you to see how your overall page ranking has changed over time.
For this reason, a brand is able to create valuable content capable of increasing conversion rates.
Furthermore, this approach puts you ahead of other competitors within your industry.
5. Strengthen Your CTA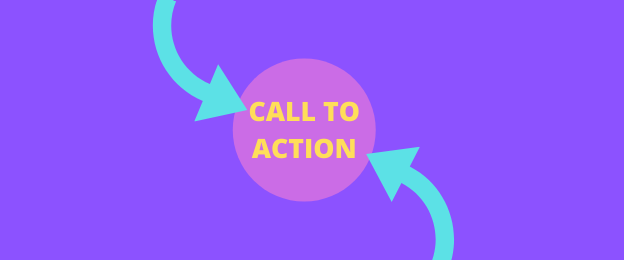 Persuasive calls to action are the foundation of a successful online business.
These are the crucial cues and guidelines that direct your audience to the conversion path.
Time and again, companies underuse CTAs in their marketing strategies.
The downside is that they miss opportunities to gain conversions.
Weak CTAs act as confusing signposts to the audience.
This leads to a lost opportunity in encouraging your potential customers through the lead funnel of your company.
To guide your customers in the right direction, you should ensure that the CTAs stand out in contrast to your rivals.
You can achieve this by adding color, white space, or directional prompts.
Some of the prominent companies' CTA strategies include links to download, visual designs, to buttons to buy.
The inclusion of testimonials and social proofs is not a bad idea too.
This helps in reinforcing your advertisement's claims to your audience.
Keep them visible by putting them on each page while using active phrases like "Learn more" or "Download now."
Moreover, you can use design elements like arrows that dictate progress or the way forward.
6. Remove Unnecessary Form Fields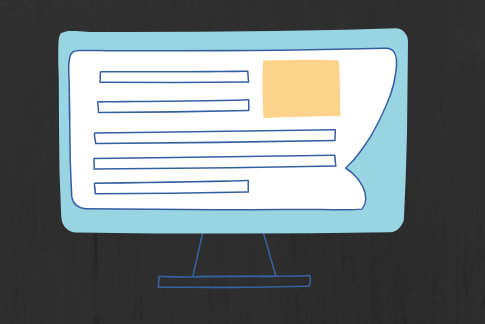 Form fields are elements that describe how the components in a web page appear and function.
They comprise different parts, which get summarized by a tag set.
Some of them include the value expressions, disable expressions, and HTML display elements.
A form with several fields may keep off potential customers from your site because of the exhaustive process of filing one.
A Quicksprout study states that minimizing form fields to three and below guarantees a conversion rate of around 25%.
When you reduce unnecessary fields, the form gets simpler to fill and offers less room for error.
This helps an organization to amplify the number of registrations.
With more rolls, there is a higher chance of experiencing higher conversion rates.
7. Insert Social Proofs
Social proof refers to copying other people's behaviors.
This is a psychological perception that affirms that human beings perform a deed if they notice others do it.
Since social proofs come from the clients, they depict a trustworthy experience to the company.
When businesses incorporate this strategy, the messages carry more weight compared to other marketing strategies.
For instance, you use a local celebrity to give a positive word about your brand.
The response may positively impact your company to more conversions.
Other effective means to add social proofs include:
Brand ambassadors
Influencers
Experts
Testimonials
8. A/B Test Everything
A/B testing is the procedure that defines two versions of a similar website to dissimilar visitors.
Comparing each section's performance may guide an organization on how to improve its conversions.
A/B testing comes as a viable alternative that explains the determining factor in a conversion process.
Without the right testing tools, you may never find out what triggers the audience to convert.
However, the process is not as straightforward as it looks.
It involves testing two or more layout versions of search ads, banners, or web pages.
Business owners use this experiment strategy as a scientific test.
The idea behind this is to make small changes destined to make more significant impacts on an organization.
A company should concentrate on closing each test as an independent experiment and not a combination of A and B.
Also, if your effort A gives a higher conversion rate than B, you should not discard the inferior selection.
Instead, you need to realize that each segment conveys to a different audience.
For a better outcome, weigh the pros and cons on each side and use the pooled results to increase your client base.
Conclusion
A landing page is one of the effective conversion strategies in online marketing.
This is a quick way to increase landing page conversion rate and expand the customer base to an entrepreneur.
To optimize your conversion, you need to keep your landing page clean, organized, reinforce your CTA, add social proofs, use catchy headlines, and try out the A/B testing strategy.
Also, strive to make your page visible by sharing the URL through social media or email campaigns.
Remember that a landing page's primary purpose is to guide your visitors to a specific product or service.
So, ensure that your approach manages to motivate them to take measures that may lead to elevated conversions.