Google Analytics is a free web analytics service offered by Google to measure and report website traffic. Here are 8 ways you can use Google Analytics to measure and track your SEO efforts.
Any proficient SEO expert will advise you to meticulously track your SEO strategies.
Why?
Most SEO is heavily data-driven.
Thus, it's incredibly important to always be on the know monitoring your content performance and search engine rankings.
Sure, going with your gut feeling can be great sometimes.
But that's on trivial issues like deciding which pairs of shoes to buy.
It doesn't work on SEO.
It's just not the best foundation you'd want to use for your SEO strategy.
Google Analytics is dripping with insightful data you can use to make your SEO efforts more targeted and effective.
But perhaps the best feature about it is that it's free!
It costs nothing!
However, with so much data to comb through, most SEOs barely even scratch the surface of this treasure trove.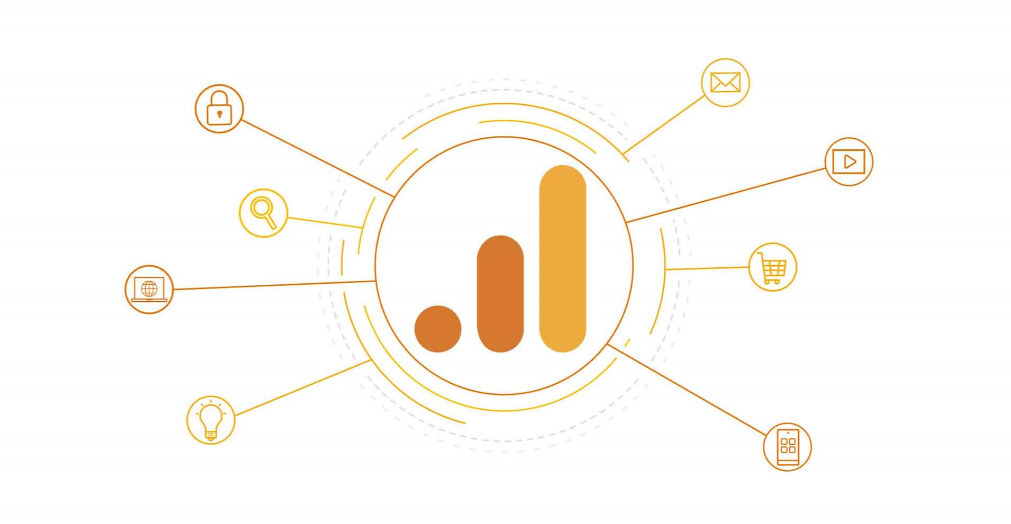 Knowing how to use Google Analytics for SEO is critical to increase brand visibility and page rank.
Keyword rankings and other content metrics will only get you so far.
The goal here is to tap into the bigger picture and see what your SEO efforts could mean for your brand.
Using Google Analytics For SEO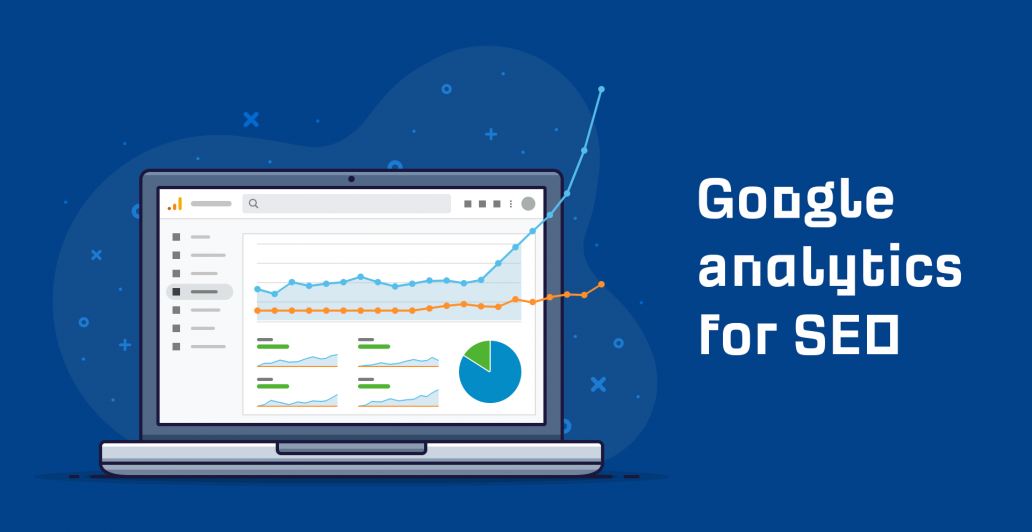 SEO experts know just how important it is to track SEO performance then use the data to optimize their brand for even better rankings and content visibility.
A well-planned Google Analytics strategy will help you achieve similar results.
Before you get all excited, you must know that there's a lot of work involved and data to collect.
After collecting the data, you will need to analyze it and use it to optimize your web page further.
If this is your end goal, then follow these steps to track your SEO efforts.
Find Pages with Low Traffic to Boost Them
One critical fact to note is that pages don't rank forever.
Their rank will start failing over time.
This means you must always keep your page updated and refreshed regularly to maintain its rank in the SERPs.
The question is, how will you know that your page is ripe for refreshing or updating?
Google Search Console will provide you with a "Performance" report of your post that you can use.
Use Google Analytics because it will provide you with more in-depth data.
Google Analytics report will show you conversion data that you can use to tie your SEO efforts to your business metrics.
With this data, you can look for potential causes and find patterns for your SEO strategies.
Therefore, you can take swift action on SEO processes that will drive more organic traffic to your website.
While using Google Analytics, you must first consider whether the web page you are targeting is about a topic where updating and freshness is a ranking factor.
Most times, people just don't want to see outdated content.
If possible, you always want to keep your web pages fresh and updated as much as possible to continue getting more organic traffic.
One of your pages may have gone viral five or six months back.
And more users were Googling your brand at that time.
Suddenly, your organic traffic stops or retreats back to the mean.
You will know it's time to update and refreshen your post.
BiQ Content Intelligence is an online SEO Suite that helps SEOs reoptimize their content and get it ready for reposting.
With BiQ Content Intelligence, you can easily optimize your content after publishing.
This way, you can make it more attractive to users and the search engine.
Check for Pages with Slow Load Times
Google dislikes pages that load slowly and has been known to give such web pages poor rankings in its search results.
The same is true for online users who just cannot afford to wait for slow pages to load.
It will affect user experience costing you conversions and leads to your website.
Slow load times can easily kill your SEO and cost you your organic traffic.
That's why we probably can't overemphasize the importance of optimizing your web page load times.
Many SEOs tend to overlook page load time.
This becomes a concern, considering just how much emphasis Google puts on its importance in search rankings.
Even as you invest time and money into your SEO and keyword rankings, you shouldn't blow everything by overlooking your slow-loading website.
It's a problem that will water down all other SEO strategies you've got in place.
Figure Out the Effectiveness of Your Pages
For this, you can use Google Analytics to perform a full analysis of your web pages to determine your top-performing pages by pageviews.
You can then use this data to guide your future content creation strategies and page optimization processes to ensure that all your future pages rank higher in the SERPs.
Not only this, but Google Analytics will also show you "Average Time on Page."
It's another critical metric that displays how engaged your visitors are with your pages.
Generally, you'll want to see the average time on page for your blog posts to be several minutes.
But then, we can't all always get what we want.
Especially if we didn't work for it.
Having visitors spend several minutes on your web pages usually means they enjoy reading your content and will likely come back for more.
It also sends a strong signal to Google and other search engines that users enjoyed your content.
Google will reward you for that by improving your rankings in the SERPs.
Therefore, it's always important that you monitor your web pages to identify which segments you can tweak and change to improve your visitors' average time on the page.
Track Your Keywords
By this stage, Google Analytics should provide you with live data regarding your keyword rankings.
If there's one strategy you must know when learning how to use Google Analytics for SEO, this is it.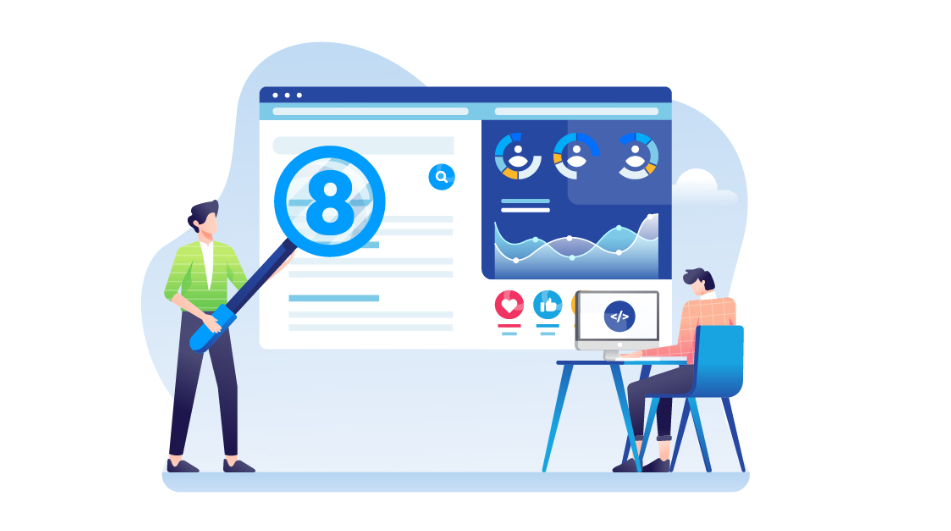 For this, you'll need to perform a complete Google Analytics analysis for your web page to view your keyword rankings on the analytical tool.
We advise that you use the criteria below when analyzing your keyword rankings:
Search query – this refers to the keyword or key phrase that you are ranking for
Clicks – ultimately, rankings alone won't mean much for your website. You will need to get traffic (clicks) for your website. Once you start recording an upward of 100+ clicks monthly for a given keyword, you'll be wise to start tracking your conversions
Average position – this refers to your ranking position for your target keywords. You will definitely want to put more focus on this. However, Google Analytics will only display your average ranking position over other website URLs and keyword queries.
And there you have it.
The fastest and simplest way to track your keyword rankings with Google Analytics.
However, if you find this step to be a bit complicated, use BiQ Rank Tracking.
BiQ's Rank Tracking is much simpler to use as it allows you to track your keywords rank movement effortlessly.
With this Rank Tracking feature, you can fill in any missing data in your content that you wouldn't have noticed before.
This also makes BiQ Rank Tracking an amazing tool to help you create a detailed rank profile for your web page.
From here, you can keep track of all your keywords' daily rankings and other historical data since the day you key in the data.
Find Keyword Opportunities by Tracking Internal Pages
If you run an eCommerce store, knowledgebase center, help center, or a big website, it would probably be best to have an internal search engine.
You probably come across internal search engines for websites you visit every day.
So, this should be easy to explain.
It usually looks something like this.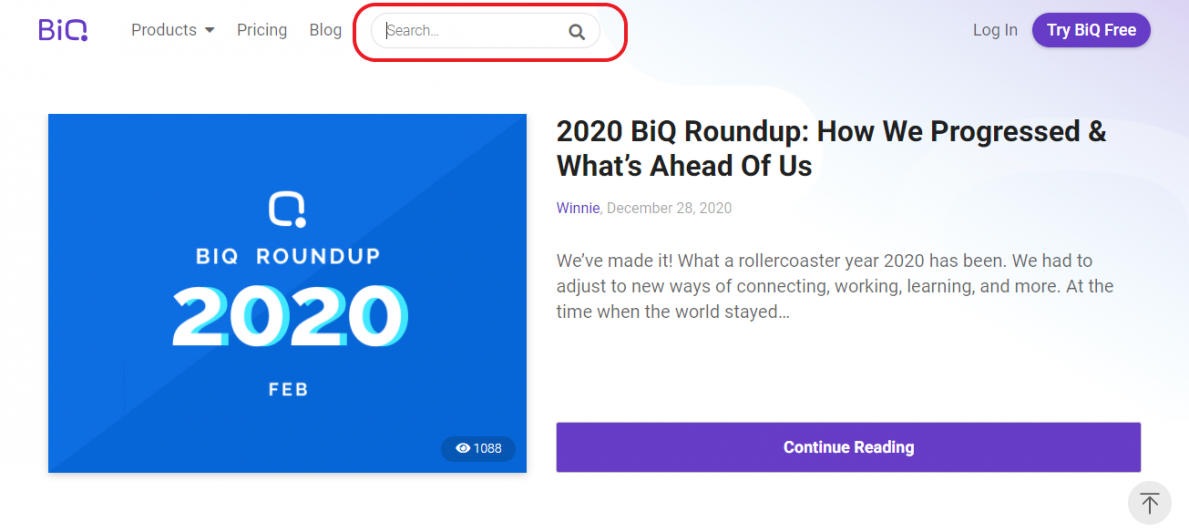 Another interesting feature about Google Analytics is that it can track your internal site searches.
It's literally the all-in-one tool SEOs must have in their arsenal.
If your readers are searching for keywords or phrases that you still don't have content for, Google Analytics will show you this data.
Afterward, you could consider creating one and monitor how it performs.
But before you start writing, remember to check if that particular keyword has a high search volume and low competition or not.
Here's where BiQ Keyword Intelligence comes into play.
This SEO tool can analyze your content search volume.
BiQ's Keyword Intelligence will provide keyword search volume for your searched keywords.
With this Keyword Intelligence tool, you can determine the potential traffic all your keywords will get.
Here's where the issue arises since a single page may sometimes rank for two or more keywords.
You can use BiQ Keyword Intelligence to determine the potential total search volume for your focus keyword.
The data collected should look something like this.

If you perform another search for "social media marketing," this is the data you'll have:

You will notice that the total search volume for "content marketing" is more than that of "social media marketing."
Therefore, while your content may rank for both search terms, it may be best to choose the former because it has more search volume.
Look for Assisted Conversions from Different Pages
It's not uncommon for visitors, especially first-time visitors, not to convert on their first visit to your website.
This is even truer for visitors who are in the consideration or awareness phase of the sales funnel.
Although useful, conversion goals can only give you a surface view of your conversions.
For instance, what if a user initially found your blog through Google but didn't convert at that time.
But then later returns to your web page directly through your website URL and then converted?
The fact is, many users just won't convert on their first visit to your website.
They will be more likely to convert and purchase your product/service the next time.
Associated conversions can help you identify each funnel that's featured on your users' conversion path.
Therefore, providing you with more accurate data about the quality of your organic traffic.

You'll want to pay attention to any surges or drops in your pages' organic traffic in this section.
Depending on your preference, it's best that you re-organize your pages to improve your conversions and leads.
Check for Mobile Optimization Issues
Comparing the organic traffic of mobile users with those of your desktop is another handy strategy for identifying whether your blog post may have mobile optimization issues.
Fortunately, there are several mobile optimization tips you could use to increase your web engagement and visibility.
If your web pages' bounce rate on mobile sessions is higher than that of your desktop sessions, you may need to hold a mobile site audit.
It is also worth considering your website conversion rate on different devices.
This can also indicate perhaps the most valuable device traffic.
Given that over 50% of all web traffic is now on mobile, you'll see similar results reflected in your Google Analytics.
However, it's also worth mentioning that some businesses perform best on mobile than others.
DIY Google Analytics SEO Dashboard
In some instances, the only thing you need to convert your visitor from a skeptic to a conversion or lead is how you present your content.
Fortunately, this should be easy for an SEO expert.
You don't have to over-explain yourself or lean too much on hard-to-grasp metrics.
So far, the best way to present your Google Analytics strategy and SEO data is through a built-in dashboard interface.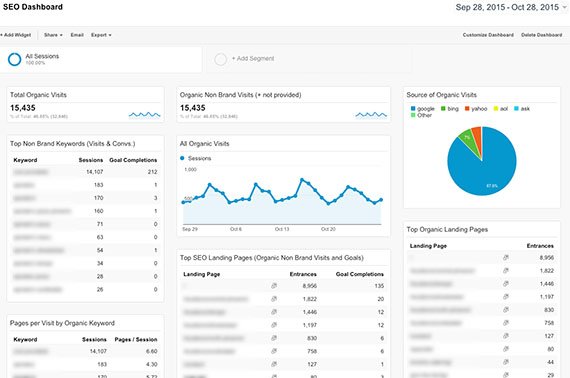 Creating a dashboard your content analyzers will understand is critical for combining different widgets together.
You can do this by using digestible charts, pie charts, simplified tables, and bar graphs.
And the best part about using widgets is that you can edit, clone, or delete them.
You'll get more flexibility in redesigning your dashboard.
Conclusion
Knowing how to use Google Analytics for SEO isn't as difficult as most people put it.
Sure, it can be a challenging aspect at first.
Eventually, you get the hang of it and use it to optimize your pages for your SEO efforts.
You should pay close attention to what ranking metrics resonate best with your users and find the best Google Analytics strategy to analyze and use this data.
There are a myriad of reports and tracking SEO results available within Google Analytics.
It will take time to become familiar with all the data types and formats on the platform.
Hopefully, this guide will provide you with a strong starting point and offer you valuable and insightful SEO reporting.
Another complete SEO tool that complements well with Google Analytics is BiQ Cloud.
Use it!