It's a tough time but it is not the time to stop your SEO efforts. Here are SEO opportunities that you can take advantage of during this COVID-19 outbreak.
SEO Opportunities and Strategies for marketers
If you are reading this, I hope you and your family are safe and sound.
As the world begins to encourage citizens to stay home to flatten the curve of COVID-19, we noticed that consumer habits and priorities are changing.
The market has changed and businesses are feeling overwhelmed in what's happening and are desperate to find solutions. We have seen so much damage done in just a short while, crippling economies and business with many things paused or postponed. This experience is uncertain, difficult, and unprecedented.
No matter what, life is still happening….and it's just happening online.
But how could you find beautiful life memories online?
Important people are easier to reach
New services are now in demand
Your content, ideas, or perspectives could be more needed than ever. It could be time to finally launch
And as for SEOs, luckily, or unluckily depending on how you look at it, this is the best time to power up your search engine optimization strategies!
It's not the time to quarantine your SEO efforts because people are searching online now more than ever.
Here are some SEO opportunities and strategies for you to start working on:
1. Focus on creating relevant content
No better time than now where you should focus on content creation. If you're following the news closely, around 20% of the global population is under lockdown which means people have nowhere to go but to stay at home. This directly causes online activities and search to surge.
The easiest way to start creating relevant content during this time is to go to Google Trend. Go ahead and look for relevant topics that people are searching for in terms of your products or services.
For example, if you are selling baking ingredients or tools, you can look into creating topics such as vanilla cake recipes or any baking recipe.
If we look into the trend of 'vanilla cake recipe' in Google Trends, the trend for this keyword is increasing sharply.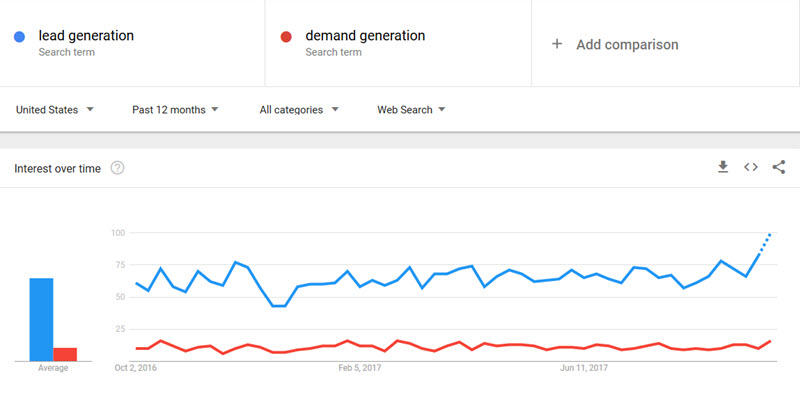 Once you know what kind of topics people are interested in, it is time to create valuable and great content around those topics.
Let's see an example from TheBlondeSalad.com. Instead of writing the usual 'travel destinations' post, the blogger created a few posts that are related to COVID-19 to make the posts more relevant to what is happening around the world.
This teaches us to not slow down your content instead, create content that your users can relate to. We don't want to fall into a false reality that business will go down. Eventually, things will be good again. With great consistency and planning, you will bounce back strong when the time comes.
Find an intersection where your products or services meet the consumer's needs. Think about how you can deliver value for your audience out of that intersection.
Take this opportunity to learn how to produce content that is optimized for search engines and start creating content that ranks on the first page of the SERP.
2. Find a profitable keyword
Pretty sure all of us have seen the major impact of this pandemic on the travel and hospitality industry. But there are always two sides to a coin. Some businesses have lost and some others have gained during.
Those that make it out on the other end, may find that the seeds they've planted throughout these strange times bloom into something beautiful when all these come to a halt. Doors are still opening, only if you are willing to strive on and put on your best defense.
In terms of users, searchers have started to search and behave differently. As SEOs, we should anticipate what keywords the searchers are probably using when searching online.
There is a page dedicated to 'Coronavirus Search Trends' by Google. From here, you can see the trending questions searches, 'How to' searches, and what are the rising queries in relation to this pandemic.
If you are in the travel blogging niche, 'best spring destinations' may not be the best keywords that you want to target right now because people can't really go out and travel during this crisis. But if you dig deeper, there are opportunities in other keywords such as 'things to do at home'.
It doesn't mean that you should only focus on keywords related to 'things to do at home' and forgo everything else but try shifting your targeted keyword to something that is related to it. Use BiQ's Keyword Intelligence and check out what are the related keywords to these topics.
Other than that, you can also look for the trending searches to see what are the searches that people are looking for. Just switch the tab to 'Trending Searches' and you'll have all the results presented to you.
Think out of the box in these trying times. Do not restrict yourself to target keywords that are in your niche only. Brainstorm how you can give more value to your readers. From there, list out the relevant keywords and start doing your keyword research.
Go ahead and give BiQ a try! Don't forget to grab the free access below.
3. Enhance user experience
We have seen massive store closures due to the lockdown. Shoppers have since resorted to online shopping to fulfill their daily needs or wants.
To stay ahead of the game, you must create an outstanding online experience for customers. Check your web page speed using Google's PageSpeed Insights and make sure your website is performing at its best.
For those of you who are not aware of this, speed is a critical part of a successful search engine optimized website. If you don't have a fast website, visitors will leave immediately and that could be the last time you'll hear from them. The following is Google's PageSpeed industry benchmarks.
The vast majority are already in distress with the current situation, make sure to not make them feel the same way about your website. BBC site reported that they lost 10% visitors for every additional second a page takes to load. That's a lot of missed opportunities right there!
Back to the Pagespeed insights, once you've diagnosed what causes the low performance of your website, fix those issues as soon as you can.
The Google PageSpeed Insights gives you a list of suggestions on how to improve your page's performance metrics. Go through each of the suggestions in the 'Opportunities' section and you will see how much faster your website will then load once you've optimized all the suggestions.
4. Re-optimize your old content
When we look at the bright side, we have more time to spend on improving and enhancing ourselves and our businesses. This is really the best time to revisit your old blogs and optimize them.
Imagine new visitors coming to your website through your new post and later finds out the rest of the content is not updated as it should've been. This may put your brand credibility at stake. So, it's time to fully utilize this #stayathomeandsavelives into good use!
If you need more reasons why you should optimize your old content, check out an article written by Pamela Vaughan. She mentioned that 76% of Hubspot's monthly blog views came from their "old" content.
How can you start this effort then?
Go to BiQ's Rank Intelligence to see which of your website pages are ranking in the search engine results page. Then, use the advanced filter feature to filter those pages that are ranking in between 2nd to 7th position (or more).

Why should you be doing so? Because these are the content that is performing well and if you can nudge them to the first position, it will automatically give you better visibility and traffic.
At the same time, make sure to identify those pages that are ranking on position 8 to 20 too. I'm sure you won't want to miss out on any given chance to fight for the top spots.

You should also export (as PDF or CSV) and compile the list of keywords in an Excel sheet. Once you're done with it, go to your analytics and identify the performance of each page.
Then, add a column in the sheet to see whether the posts are worth optimizing. Focus on posts that will support the outcomes that you're working towards.
Now that you know which post to optimize first, go to BiQ's Content Intelligence to get a handful of optimization suggestions.
Simply enter your URL and the targeted keyword. BiQ will start to analyze your content and return with results as such:
Get to know the performance of your content and start your optimization with those that need your immediate attention. This blog will guide you through the steps of content optimization using BiQ: https://biq.cloud/blog/biq-content-intelligence-secret-content-marketing/
5. Create video
When we look at the keywords for 'create video' and 'how to create video' search terms, you can see a significant increase over the past few weeks.
If you have yet to start integrating your SEO efforts and video creation, this may be the best time to do so. In fact, there will be a 60% increase in the amount of video content watches due to the COVID-19 outbreak.
Videos are a great medium to engage with your target audience and turn their attention to your brand. Good video content will make people stay longer on your website. Thus, increasing the session on your page results in a lower bounce rate.
From an SEO perspective, this gives a good signal that your website is delivering the value that the searchers are looking for.
Here is an example of a video being used on the homepage of Fit Radio.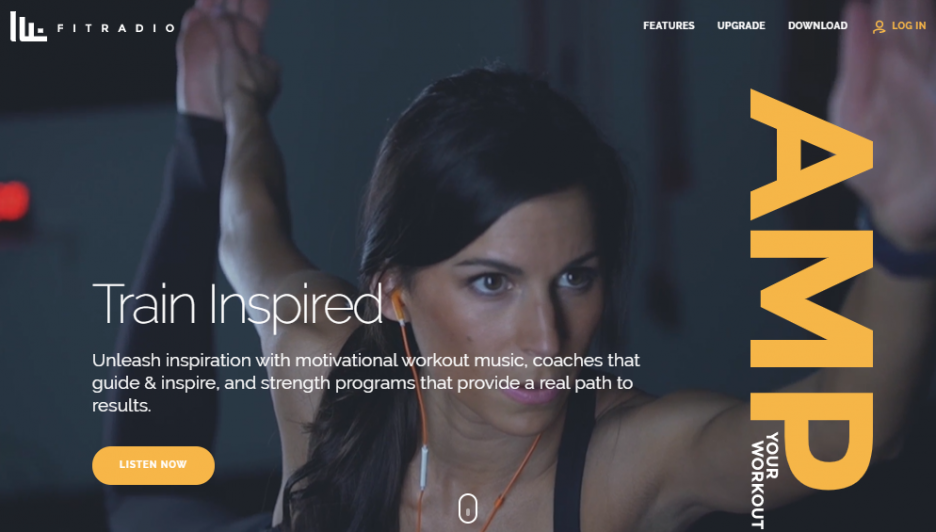 The short video clip on the website gives you an idea of what the website is all about and you can't help but to stay and watch them. It is a great strategy to grab the attention of your audience and to learn more about what you are offering in a few seconds.
The key is to use videos to communicate with your target audience in a way that is easy for them to consume. Learn how to use video content marketing to boost your SEO.
However, unlike normal times, hiring a professional may not be the best option that you should opt for right now. But with the advancement of technology and having things within our reach, you can start making your own video content today! It may be a hassle in the beginning, but this is a good time for you to learn (save and defend, not spend and splurge!).
6. Monitor Keyword Rankings
A time of uncertainty leads to search behavior shifting when compared to the predictable consumer behavior towards Black Friday promotions. Our priorities have changed and are geared to being more focused on the essentials.
Being in the business, it is important for you to monitor your keyword rankings and be notified of any changes.
Use BiQ to discover all your ranking keywords on the top 100 and add them to your rank tracking profile.
Tracking your ranking keywords is a powerful step many website owners tend to neglect. Doing so helps you to identify any potential losses and opportunities along the way.
When you are able to see what is working and what is not, you are able to shift your focus and resources on what's more important at that point in time. Most importantly, you will also have more insights into the progress of your hard work during this outbreak. Start to track your SEO performance today!
7. Minimize SEO cost, use BiQ
While everyone is in a panic state, many businesses opt to cut their costs. But that doesn't mean you should stop subscribing to all the tools. Just find ONE that can help you get through this temporary crisis.

Find one that lets you stay ahead of the curve without breaking your bank by embracing the culture of "Pay only for the features you use and don't pay for features you don't use.
Looking for an SEO solution that matches your pocket? BiQ's got you covered.
BiQ combines advanced SEO features with unique, industry-first approach granular cost control.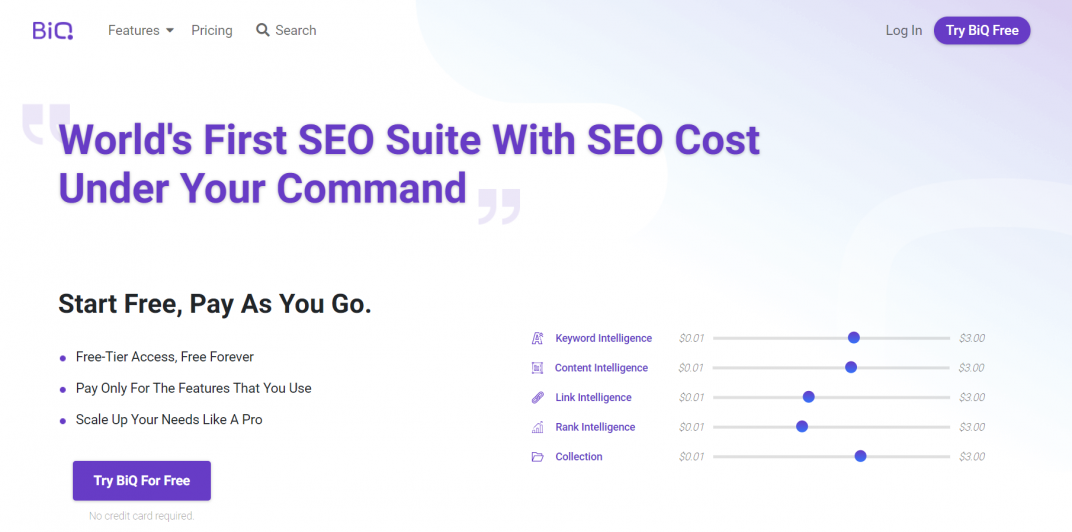 The SEO suite is still in beta and invitations are given out based on batches, but since you are here, I managed to secure a limited number of instant access to the app for you!
Skip the queue and start using the app today: sign up and get instant access to BiQ for free.
The access is limited to only 200 users. First come first serve, people!
8. Start Planning For The Future
In a blink of an eye, we are already in the second quarter of the year. It's hard not to be carried away by the flood of news that comes into our newsfeed nowadays.
But what you should really do is take away that negativity and brace yourself for what is to come. Nothing is more important than to plan and prepare for where your business will head towards in the next quarter.
When it comes to getting your website found online, it is not something that you can expect by getting immediate results. With the investment that you are putting in your SEO effort now, it will give you compounding returns when the crisis is over.
This is the golden opportunity for you to start building your audience. Open up your calendar and start planning on how you can make up the months that will come.
Start with revisiting your content calendar. Assess what changes need to be made to your existing planning. If you are in an eCommerce business, think of what people will demand once everything returns to normal.
If you do not have them, start developing a content calendar and plan out your content for the rest of the year. It is an exercise that helps you plan your marketing strategy around important dates and take strategic steps on your future planning.
Your content calendar doesn't have to be complicated, a Google sheet or even handwritten desk planner will do. But of course, a specialized application will help you better in visualizing them.
Why shouldn't you stop your SEO effort during this pandemic?
It's the best time to boost trust
Ever experienced the time where you go through every corner of a website before deciding to make the first purchase?
I believe all of us did. This is because it is normal that there is a lack of trust in new websites that are sprouting every day. The same applies to new users that came through your website for the first time.
As rational beings, we all want to make sure that we are making purchases from a legit website. When they consume your blog posts, they get to see how much you know about the topic.
In the meantime, you should also maintain positive relationships with your existing customers. You don't want them to forget about you after the crisis is over. Let them know you are there for them, always.
It's the best time to boost SEO appearance
Quality content will lead to a greater opportunity to rank high on the search engine. Don't let this pandemic slow down your progress even by an inch.
Fill in your time to keep on optimizing and sharpening your SEO skills. Also, don't forget to track your progress along the way (Use BiQ's Rank Tracking module!). It will also give you the motivation to go forward.
Learn SEO tips and strategies on how to strengthen your website, appear in search results, and attract more traffic.
It's the best time to boost new customers
Irrespective of your business, you should have customers after the pandemic to kick off. Starting with zero would be a pain, I'm telling you.
Gain new potential customers through your content. Once you have built the trust, they will keep you in mind and surely refer back to you in the aftermath of this pandemic.
SEO is one of the best methods you can count on to drive traffic to your website. There are numerous ways you can take advantage of to improve your SEO ranking. But keep in mind that all these need consistency.
It's the best time to pivot your focus
During times like this, you need to be flexible. That might mean instead of canceling a live conference, you may consider changing it to a virtual event.
Consider options to take things online and adapt to your audience in mind. They will be thankful that you did. Remember, life is still happening..it's just happening online.
Conclusion
I hope you can hang in there and continue your efforts on being of service to your customers. Many of them are afraid and what you do or share is crucial to help alleviate those fears.
No matter how badly you're affected by this crisis, do not quarantine all your SEO efforts. I repeat, do not quarantine your SEO efforts. You just have to keep the ball rolling.
We know it's not going to be easy but like everything else in life, this is a learning experience. Stay safe, stay healthy and we are all in this together!