In this article, you're going to learn exactly how to use BiQ's Keyword Intelligence to beat your competitors in the game of SEO.
What is an SEO strategy?
For starters, SEO (or search engine optimization) is the method used to optimize your website so it can achieve a higher ranking on search engines' organic results.
SEO is made up of multiple different elements, and knowing what they are and how they work is key to understanding why SEO is so important.
In other words, an SEO strategy can be considered as a complete blueprint since the whole process consists of multiple SEO elements that you wish to implement to get organic traffic.
Why do you need an SEO strategy?
While paid advertising and social media can generate traffic to the website, the majority of online traffic is actually driven by search engines.
For example, if you're craving pizza, where do you search for more information on the nearest pizza joint? Google it!
In fact, 70-80% of search engine users are only focusing on the organic results. This means that people don't want to click on the paid ads at the top of the search results, they want the organic results that come below the ads.
Here's what a great SEO strategy does for you:
Generates a continuous stream of organic traffic to your website
Helps to build trust and credibility for your audience
Good SEO means a better user experience
Impacts buying cycle, which in turn increases conversion rate
About Keyword Intelligence
In case you didn't know, BiQ is a complete SEO suite that lets you control the price.
Yes, you've heard it right! BiQ is a suite of advanced SEO tools that does your keyword research, tracks the keyword strategy used by your competition, runs an SEO audit of your blog, looks for new keyword opportunities and lots more.
What makes BiQ stand out from other SEO suites is our unique pricing model that seems to hugely benefit small-to-medium-sized businesses as well as freelancers and entrepreneurs—you only pay for the features you actually use.
This revolutionary SEO suite revolves around six modules but we will not discuss them because we've already covered them in our previous article. You can read the full article here.
In this article, we are going to take a look at one of the modules, Keyword Intelligence and how it can help you to develop an effective SEO strategy.
Using the Keyword Intelligence module will give you access to four sections:
Related Keywords
Content Ideas
Popular Questions
Trending Search
So, let's take a look at how Keyword Intelligence can help to build a good foundation for your SEO strategy.
1. Keyword Research
You should most likely have this drilled into your heads by now: the first step of developing a successful SEO strategy for your website is keyword research.
A good keyword helps to get your targeted audience for your website through the search engine.
But what makes a good keyword "good"? Here are some criteria that make a good keyword:
Search intent: Search intent is the reason behind a search query. Simply put, we want to make sure the intent of the user matches the intent of the web page or piece of content we want them to find in search results.
Search volume: There's no point in choosing keywords that no one is searching for on Google. The higher the search volume, the more organic traffic the keyword can generate for your website.
Competition: Competition refers to how competitive the first page of search results is for a given keyword. You should plan and target keywords with reasonable competition if you wish to get ranked on Google.
Now that you understand what makes a good keyword, it's time to see how our Keyword Intelligence can help you in this – step-by-step.
1. Start with a list of seed keywords
The first step of every keyword research is to come up with a seed keyword (or main keyword).
Coming up with seed keywords is as easy as describing a product or service with your own words or think how other people might search for it.
Let's say that you're running an auto repair workshop. The seed keywords that appear in your mind are probably these:
Auto repair services
Mechanics
Car maintenance
2. Generate keyword ideas
Once you're done, head over to BiQ's Keyword Intelligence and insert one of your seed keywords into the query.
For example, since one of BiQ's target audience is bloggers, let's use "blogging" as my seed keyword.
Tip #1: You can choose which specific location and language you want to target for your seed keyword. This is a great way for optimizing keywords for local SEO. For example, you can choose a location such as Los Angeles if you are running a local business and want to target the audience there.
You will be given a list of keywords semantically related to your seed keyword in a matter of seconds.
If you don't know the importance of semantically related keywords in your keyword research, Google is trying to understand our language at a higher level to give users more accurate search results.
From the SEO side, by including more semantically related keywords, Google will be able to understand the topics that your content is trying to cover and how your information answers the questions being searched for online.
Well, back to our main point. Here's the list of keywords generated based on our seed keyword "blogging".
If you want to go through hundreds or thousands of keywords from the list, it will take hours and even days to complete.
Fortunately, we've experienced this problem in some keyword research tools before. So, we've included some great filtering options to save you time in keyword research:
Trend
Search volume
CPC (cost per click)
Competition
Intent
Value
Include/Exclude terms
Relatedness
Long-tail/Short-tail option
3. Select and group your list of keywords
Once you got your list of keywords, it's time to select the best ones using the metrics given as highlighted in the screenshot above.
Tip #2: For beginners, it's always a good idea to choose high search volume keywords with little competition to avoid competing with other big dogs on Google.
Alternatively, you can select keywords with high value. Higher valued keywords give you more traffic at a lower competition.
You've selected your keywords and now you have the options of either exporting as a CSV/PDF file or Add to Collections.
Of course, you can always export it and group the keywords manually in a spreadsheet. But there's a much easier way to group your keywords.
Using Add to Collections, there are two ways that the team here at BiQ: topic and intent.
Grouping keywords by topic is pretty much self-explanatory. Take a look at the screenshot below on how we usually do it at BiQ.
In the past, grouping keywords by intent is a complex process because you need to analyze each keyword to identify what is the user's intent behind it.
But, that's in the past. SEO has come a long way since then.
With the Keyword Intelligence module, you can see the intent of each semantically related keyword that is generated from your seed keyword. Take a look at the highlighted column in the screenshot below.
Once you've categorized the keywords based on topic and intent, you can start planning on which keywords you want to prioritize for your next content creation process.
Tip #3: A lot of SEO experts tend to include a few long-tail keywords into their content.
Using long-tail keywords will instantly filter out the right kind of audience you are targeting, thus resulting in a higher conversion rate and lower bounce rate.
You can find these keywords using the Advanced Filter option.
2. Competitor Analysis
SEO and content go hand in hand.
If your website doesn't have any content, there's nothing there for Google to rank.
Since you've done with your keyword research, you must be thinking it's time to write some content and start publishing.
Woah, slow down there!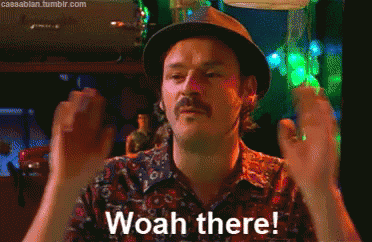 If you want to create a good SEO strategy, you need to know what your competitors are doing and the keywords that they used for their content.
After all – "Good artists copy, great artists steal".
According to Campaign Creators, performing an SEO competitor analysis lets you build:
An understanding of how your existing and potential customers rate the competition.
A mechanism to develop effective competitive strategies in your target market.
An idea of what gives your company an advantage over its competitors.
A good idea of what your customers are in need of.
Strategies for how to expand into a new market.
For this process, all you need is BiQ's Keyword Intelligence.
1. Identify competitors' winning keywords
To find out your competitors' winning keywords, you need to use the Content Idea section.
This section will help you to analyze and gives you a list of keywords straight from the top 10 SERP results.
The Content Idea section will give you a much better understanding of the type of content that your top competitors are doing.
For example, looking at the screenshot above, I know that my competitors are creating content about "how to start a blog" or "how to build a WordPress site for blogging".
Tip #4: If you want to take a look at your competitors' content and analyze to find out why they are at the top on SERP, copy the keywords and do a simple search on Google.
2. Spy on competitors' featured snippets
Another thing you should pay attention to while analyzing your competitors is the featured snippets that they are ranked on.
You've definitely seen this block many times before at the top of the Search Engine Result Page (SERP).
It is a snippet chosen to be featured by Google when it thinks the page and content are most relevant and helpful to the users' search query.
To find out which featured snippets your competitors own, check out the Popular Questions section.
This section will not only give you hundreds of questions that users are searching online and the answers provided by your competitors.
For each answer, there will be a link at the bottom for you to click and find out how your competitors are answering the question.
Depending on the topic that you want to create, you can use the Advanced Filter option to include or exclude terms that aren't relevant to your content.
Once you found out which snippets your competitors are ranking for, you can begin to optimize your own pages for those same terms.
3. Content Strategy
"Content is king".
You must have seen this quote over and over again on many sites and it's not wrong. Content marketing is still the heart of a good SEO strategy.
What else can you do to create an effective content strategy? Well, let's find out more!
1. Question research
So, you've implemented keyword research as part of your SEO strategy. But have you considered doing niche question research?
Here are some powerful reasons why you should start doing it now:
Answering questions in your content may improve your search visibility
It lowers the bounce rate, which in turn results in a higher conversion rate
You'll be able to find out what are the daily problems your audience is facing in the industry
Question research gives you more content ideas
In the process of finding out which type of answer(s) is ideal for your content, you need to find out what are the most popular questions being asked by people in your industry.
Well, there are a few ways that you can find these questions:
"People Also Ask" section
Google AutoSuggest
Social media

The only problem with these methods is that you need to enter each keyword into the search bar which makes it really time-consuming.
Fortunately, there's a faster way in doing so – with the Popular Questions section.
This section will use a separate algorithm to not only generate a list of popular questions but also acts as a guide for your content structure.
Let's take a look at our example again. Once you got your list of questions, you can always have the option to export as a PDF/CSV file or Add to Collections.
From the screenshot above, there are lots of questions we can use to create an outline for our content.
You can always create short content to answer one major question. But, a long, comprehensive content can help to answer up to three major questions, giving you a better chance to rank on Google's featured snippet.
To keep this simple, let's say we want to create content based on one question "What do you mean by blogging?"
Think about it in your customer's shoes. If someone wants to know what is blogging about, what informational keywords that you want to use in your content?
Based on the keyword research that we've done above, this will involve terms such as:
Blogging
Blogging for beginners
What is the point of blogging?
Blogging examples
….and more.
When it comes to question research, you need to have an idea of the users' knowledge prior to looking at the content, what answers they want, and what they should do after consuming the content.
Ultimately, this forms the basis of question research using the Keyword Intelligence module.
4. BONUS: Update and revise your old content
Since you've read till here so far, here's a little 'thank you' gift from us at BiQ. Do you know that you can use Keyword Intelligence for the post-SEO strategy?
Now, if you've been doing content marketing for some time now, you're bound to have some old content lurking in the depths of your blog.
Here are some reasons that you should start updating your old content:
Google loves them: Google likes fresh content as it is more relevant to users. Take a look at the example below when I used "gaming headset" as the search term.
Giving it new life: By updating your old content, you can extend the life of your best blog content as well as increase the results it continues to achieve over time. For example, Geoff Kenyon updated his Technical Site Audit Checklist post on Moz. You can see the before and after results below:
Easier and faster: It's often much easier and quicker to update and republish an old post than it is to write a new post from scratch.
Sure, you can use the list of keywords that you've researched beforehand. But there's a better way of doing so – fresh keyword targeting.
In other words, you need to look for newer and trending keywords with the "Trending Searches" section.
Trending keywords tend to have lesser competition and you can capitalize on them to rank higher on the SERP.
The "Trending Searches" section will extract keywords from the Google Autocomplete search feature. If you didn't know about Google Autocomplete, it's an algorithm that shows a list of search predictions based on factors like popularity and freshness.
For instance, take a look at the screenshot of the "Trending Searches" feature.
For instance, previously, we've created an article with the title "Blogging Tips for Beginners 2019". As you can see, the title is already outdated and it doesn't generate traffic as it used to.
So, what we need to do is pick out some of the trending keywords and update the article.
From the screenshot below, here are some keywords that we can capitalize on since our competitors haven't realized them yet.
One thing that stands out from the list above is that people are searching for blogging ideas online.
To update my article, we can now include blogging ideas into our content outline for our audience.
Conclusion
There you have it – All the things you can do to develop an effective SEO strategy with BiQ's Keyword Intelligence. We tried to keep it brief but there's just so much you can do with one module.
If you're interested to find out more about the Keyword Intelligence or BiQ in general, you can click the link here to sign-up for our beta access.