Cost per click is a critical metric in measuring and optimizing your ROI and determining your campaign's profitability and effectiveness. Learn about the pros, cons and keywords for CPC!
If you're just getting started with cost per click (CPC), there's a lot you need to know and understand to run this content marketing campaign effectively.
Cost per click, also referred to as Pay Per Click, is the price you pay for every click that potential clients make on your ads.
But it's more than that.
CPC is a critical metric used in measuring and optimizing your return on investment (ROI).
Basically, the CPC you pay plays a significant role in determining your campaign's profitability and effectiveness.
If you want to know how to maximize your content advertising costs, you should try CPC.
What Is Cost Per Click?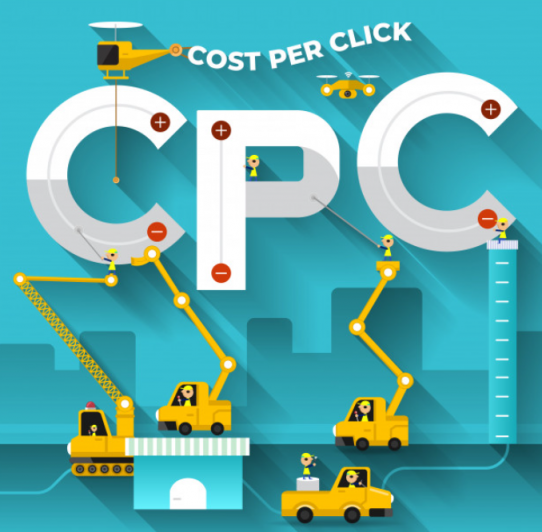 Cost per click is a paid advertising process where an advertiser, usually a publication company, receives payment from an advertiser for every ad clicked on by prospective clients.
You can use CPC to determine the cost of showing ads to users on search engines, social media platforms, Google Display Network for Ads, and other publishers like LinkedIn ads, YouTube ads, Twitter promoted tweets, and Facebook ads.
Cost per click plays a significant role in helping you choose the best bidding strategies and conversion types to maximize clicks relative to target keywords and budget size.
How Does Cost Per Click Work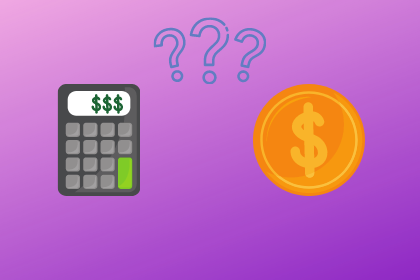 You can actually calculate Google Ads CPC by dividing your total paid advertising cost by the number of clicks.
If you're using a popular advertising tool like Google Ads, these tools always show CPC for the focus keywords.
The cost per click formula is as shown below:
Advertising cost / no. of clicks = cost per click
Other related metrics include the maximum cost per click and the average cost per click.
However, there are also certain strategies like manual CPC and enhanced CPC through bidding that content marketers could utilize depending on their goals.
Pros Of CPC
CPC keyword is the best content marketing strategy to get your content in front of the right audience.
It provides you more control over your online marketing campaign, unlike SEO campaigns.
Google Ads CPC allows you a more definite say on specific pages you want visitors to click.
Some benefits of using CPC in your online marketing campaigns include:
1. Cost-Effective
Most online advertising techniques require large upfront investment fees, which can be very draining if you don't have the investment budget.
CPC marketing doesn't require much funding to get started.
In fact, most search engines don't charge brands to begin a CPC campaign.
Therefore, you won't have to pay any fee to set up a CPC account.
With CPC marketing, you only pay your ad publisher when searchers click on your ad.
As such, you can even start your CPC campaign with as little as $300 to get started and slowly increase your budget as your brand continues to grow.
Regardless of how big or small a company is, brands can have varying marketing budgets.
However, CPC allows you control over your marketing budget since you'll only be paying when someone clicks on your ad.
Therefore, it's relatively easy to manage your budget by setting your CPC campaigning amount.
Once your campaign budget runs out, your ads will also stop.
There are no hidden fees or extra charges.
It's up to you to determine just how aggressive or subtle you want your campaign to be.
2. Measurable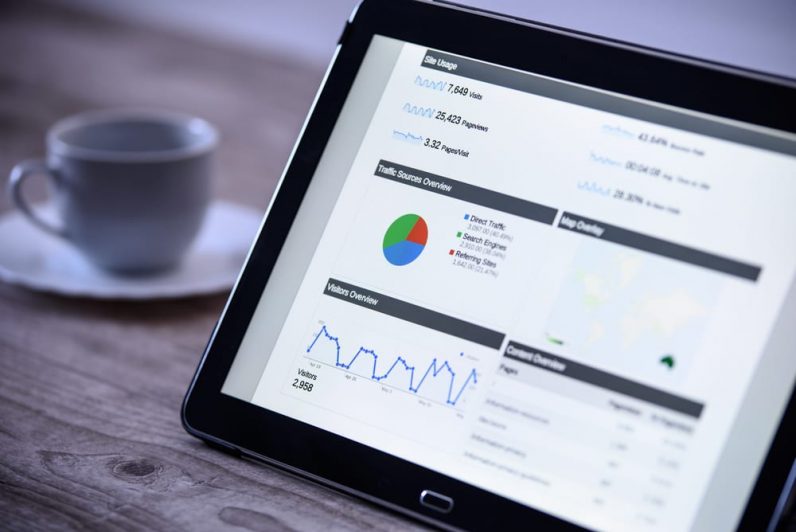 Unlike other online marketing strategies, earning CPC conversions is very quick.
This provides you quick results that are more measurable than SEO.
CPC networks like Google Ads provide content marketers with different metrics that enable website owners to analyze their ads' effectiveness.
You'll know which ads are converting more and have a reasonable ROI than the others and why.
You'll also know how many visitors clicked your ads and what actions they performed on your website.
Unlike other marketing campaigns, CPC is more measurable and provides results that are relatively easy to track.
These may include:
Keywords
Conversions (leads)
Click-through rate (CTR)
Which ads perform the best
Ads viewed by potential buyers
There's no reason to continue paying for ads that don't bring results or aren't effective.
With CPC advertising, you don't have to.
3. Fast
Time is money in the business world.
In an ideal world, you'll want to start generating results from your online advertisements within the shortest period.
With a CPC campaign, you'll start seeing results as quickly as the same day of starting your campaign.
This is because your marketing ads will be placed on the topmost section of the search results.
They will also be clicked by users who're searching for products/services to their problems.
CPC is a simple but very effective strategy since you'll gain a lot of traffic quickly.
4. Targeted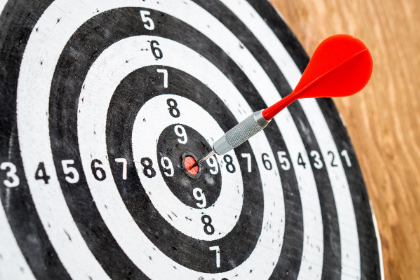 CPC advertising is also highly targeted.
You'll be getting your content in front of your target audience.
Your ad will only be shown with a link to your website when an online user searches for a specific phrase.
So, there's limited wastage compared to other marketing campaigns.
Your ads can also target YouTube users through the Google "promoted video" option.
Online users responding to/or reading a key phrase that's related to your content usually have a higher intent or interest.
They also tend to be better-quality leads since your ads will be targeted based on factors like location, behaviors, etc.
5. Allows You To Track ROI
To ensure that your ads and CPC keywords target the right audience and effectively bring traffic to your website, you must be able to track it.
CPC actually allows content marketers to track their ads' effectiveness in real-time.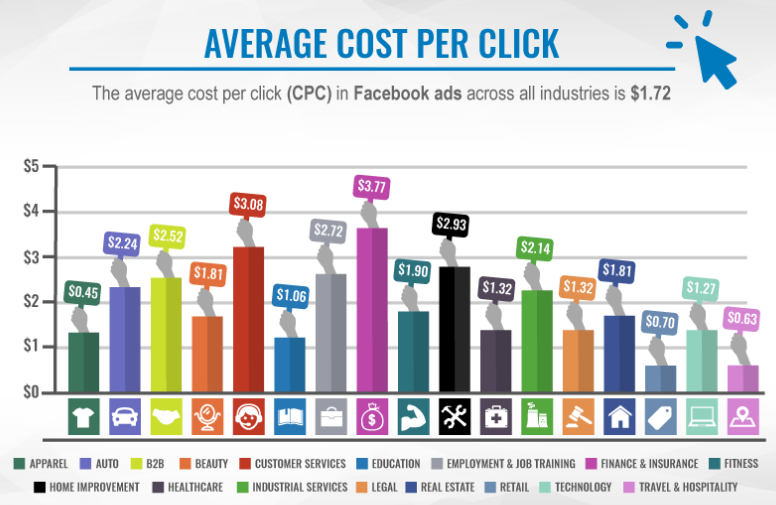 This also means getting immediate information and data regarding your site's keywords performance and ad messages.
It also includes the total traffic your ads are attracting and the amount of traffic being converted into sales.
Unlike other forms of writing, where online advertising results may take months after you've set up your ads, CPC results are immediate.
Therefore, they are easier to monitor and track.
Because CPC also offers real-time ad tracking, you'll be able to make real-time adjustments whenever you find ad campaigns that aren't bringing in results as you anticipated.
Cons Of CPC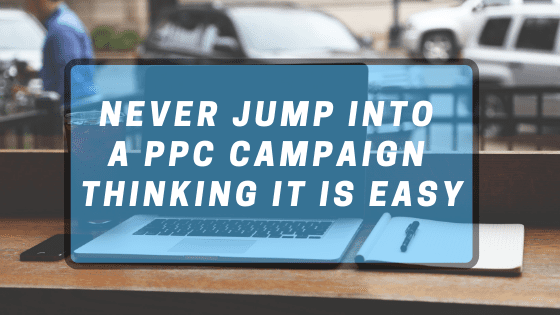 There are surprisingly few disadvantages of using CPC.
Especially if you manage your campaigns strategically and stay on top of your budget and conversion rates.
Fortunately, with a bit of practice, you can minimize or overcome most of the disadvantages of using cost per click.
So, it's not all doom and gloom with this effective ad campaign strategy.
Here are some demerits that come with using CPC campaigns:
1. Not A Guaranteed Way To Generate High Sales
One mistake some content marketers make is to think that CPC is a sure thing.
This couldn't be far from true.
Just because you spend a significant portion of your campaign resources on CPC doesn't guarantee you plenty of conversions and guaranteed sales.
As much as online marketers would like to believe this, CPC doesn't work that way.
The truth is, conversions depend on several factors.
These may include:
The quality of your ad
Your product or service
Your keywords
CPC is a gamble.
There's a lot of risks involved.
If you're afraid to take such risks with your content marketing strategies and the possibility of losing your marketing investment, then you should steer clear of it.
You cannot assume that you'll gain high revenue and immediate traffic just because you spend a lot of advertising budget on your ad campaigns.
Your ads may perform better if you use high-volume keywords strategically.
It depends on your targeted keyword, the quality of your ad, and several other factors.
Not just your advertising investment.
2. Ads Disappear When Your Campaign Ends
Unlike SEO, CPC ads are totally dependent on your continued ad investment.
Therefore, if you publish ads on highly-trafficked and popular websites in your industry, your ads will be only the site as long as you continue making ad payments.
Moreover, your ads and content will only be on the website for as long as the site is in existence.
What if Google and other major search engines bring the site down or penalize it?
There go your CPC ads too.
When your ads get discontinued, your traffic, sales, and conversions that came with it stop as well.
Here's what we mean when we say CPC ad campaigns can be risky sometimes.
If you're cash-strapped, you'll find it harder to sustain a CPC campaign on a limited budget.
3. Unguaranteed Conversions
This may be the most loathed point of all.
You're not always guaranteed that users who click your content will convert into paying customers.
Some customers may just be curious about your product or service.
They'll click your ad, check it out, and then decide it's not what they're looking for.
Other customers may accidentally click on your ad before realizing you're not the website they intended to land on.
Then there are the more malicious actors who will click on your ad several times over without making a single purchase.
In most instances, these are your competitors who're simply looking to run up your campaigning costs.
Keep in mind that every ad click doesn't always lead to a sale.
And that every ad clicked means you'll be forking away cash.
Therefore, although you'll receive more clicks and traffic, you will still need an effective, relevant, and well-written landing page for your content.
Your products must also be well-priced and have an easy-to-follow sales/buying process.
CPC plays a crucial role in your content marketing and sales function.
But your marketing campaign won't perform by itself.
The CPC landscape is always changing.
There's never a moment's rest.
A new competitor may appear in the blink of an eye, the platform you're using may change, and there may be new feature releases or old features that have been removed from the equation.
CPC is a dynamic, ever-changing environment.
And you must keep abreast with all these changes to improve your chances of success.
Finding Out The Cost Per Click For Keywords
When building out a cost per click campaign, you'll want to set a daily or monthly budget estimate of your ads campaign across all the keywords you intend to bid on.

You can find this insight using BiQ Keyword Intelligence.
Simply enter your desired keyword, and you'll be presented with related keyword variations.
With BiQ Keyword Intelligence, you can target keywords using the Keyword Analyzer tool to gather critical data on keyword volume, keyword competition, and keyword trends.

You will also have critical insight into why online users search for certain keywords in the search engine.
This data allows you to plan in a way that meets user intent.
Therefore, if you're unsure which keywords to use, BiQ Keyword Intelligence allows you to sort the keywords based on value.
You'll have high-value keywords that will bring more potential traffic and possible conversions.
BiQ's Keyword Intelligence also analyzes related keywords that online users are interested in.
You'll see all the related keywords on the BiQ Keyword Intelligence portal with vital insights like how many users search for various keywords, search intent, etc.
Therefore, if you're unsure which keywords to use in your CPC ad campaign, you use the higher valued keywords to potentially bring more traffic to your website.
Conclusion
Cost per click advertising is one of the best marketing strategies to achieve instant results.
However, its execution must be perfect for achieving the best possible results.
CPC conversion doesn't have to be difficult.
In fact, it's one of the best online marketing strategies you can use to have money streaming into your website within the shortest period.
But then again, there's no guarantee that your CPC ads will have any kind of return.
It's possible that your CPC endeavors could go either way. Just as you could win big, so could you lose miserably.
The trick is to apply user engagement metrics that seek to solve your visitors' problems and answer their questions.
Overall, cost per click is one online marketing strategy you want to try as soon as you can.