Traffic is the soul of every blog site. If you're serious about setting up an established blog, here are 14 common blogging mistakes you must stop making immediately.
Here Are 14 Common Blogging Mistakes You Must Stop Making Immediately.
Blogging can help you establish industry authority, drive traffic to your site, and grow your business. Organizations that prioritize blogging are 13x more likely to realize a positive return on investment. However, creating a successful blog takes time, and you are bound to make lots of blogging mistakes.
Although blogging mistakes are inevitable, you can build a great blog if you learn and make the necessary changes. This piece lays out the most common blogging mistakes to avoid.
Blogging Mistakes 1 – Not Starting With a Content Brief
Many bloggers underestimate the importance of a well-crafted content brief. A content brief is a document that compiles all the information you'll need to execute your content strategy.
A great content brief is one that combines your content strategy with editorial direction seamlessly. This ensures that you write quality content as well as prime it to drive SEO traffic. There are different valid approaches to creating a content brief.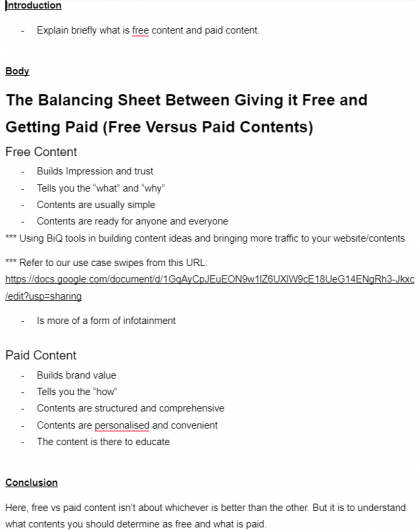 Your content brief should include brand and editorial guidelines as well as the message you want to send with your content. It should also have a roadmap to ensure you cover your chosen topics comprehensively.
Here's a thorough walkthrough of how you can create a content brief for your blog (Under Use Case 1) with Content Intelligence.
A content brief helps the people execute your content to align it with specific campaigns and your overall strategy. This is especially important if you're scaling and have multiple writers working on your blog's different projects.
Blogging Mistakes 2 – Not Doing Keyword Research
Failing to conduct proper keyword research is one of the worst blogging mistakes to avoid. Do you wonder why you post good content, and yet you struggle to get search traffic? The reason may be publishing content without keyword research.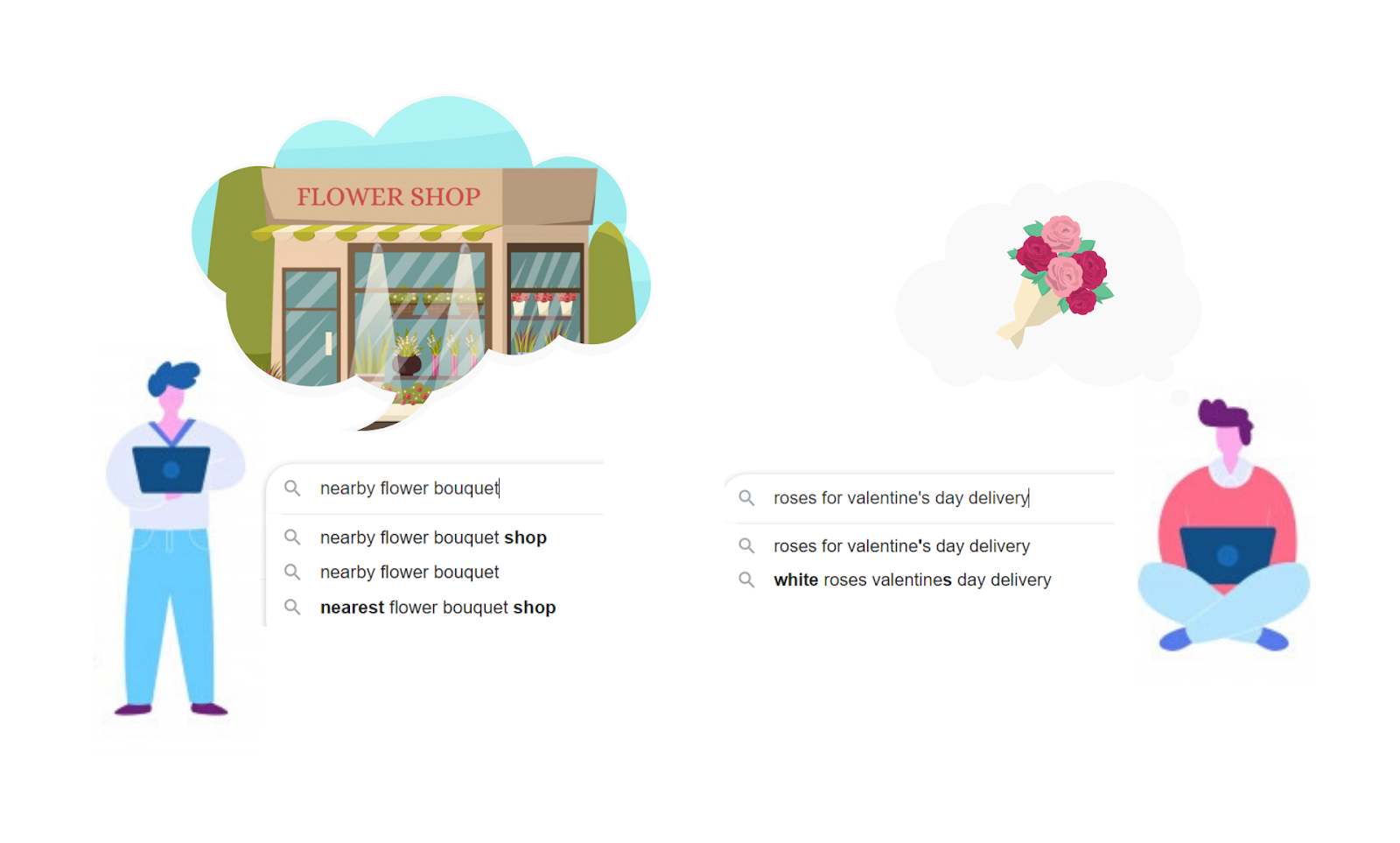 If you're writing a blog post and you seek organic traffic from search engines, only the keywords in search terms will help you rank. Proper SEO is impossible without keyword research. It also helps you attract more targeted traffic from search engines by focusing on low-competition keywords.
In addition, the domain authority of your blog increases the more keywords your rank for on Google. With proper keyword research, you can come up with new and profitable content ideas. This way, you can optimize and target your blog for more lucrative search terms.
Conducting keyword research is simplified by SEO tools such as BiQ's Keyword Intelligence module. It can help you determine the right keywords to target, offering insight into keyword competition, volume, and trends. You can also use this tool to find long-tail, related and local keywords.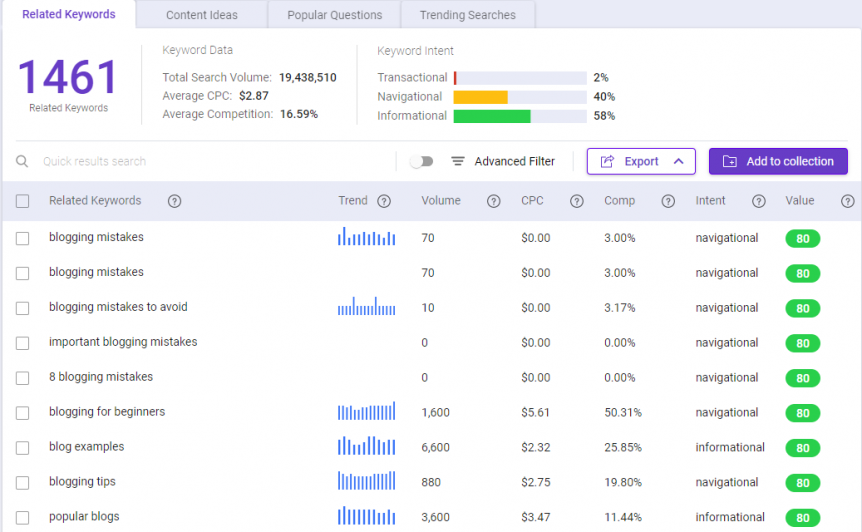 What makes BiQ's Keyword Intelligence stand out from the rest of the keyword research tools on the market is the keyword analyzer feature. It helps you see why someone might be searching for the keyword in the search engine.
With this data, you will be able to plan your content in such a way that meets your users' needs.
Blogging Mistakes 3 – Not Targeting the Right Audience
Your blog has to resonate with your audience if you want your content to perform well. Common blogging mistakes include assuming that your blog will perform without considering your audience and the actions you'd want them to take. This leads to targeting the wrong audience.
Who can your blog help the most? Who is most likely to love and share your content? The right audience is the group of readers who find the most value in your content.
When you define your target person and the factors which matter most to them, you can use your blog to bridge this gap. Below are some of the benefits of targeting the right audience:
They help you write better content.
They are repeat readers.
They help you come up with great blog post ideas.
They help you create the best products/services.
They are willing to buy
The key to finding out your target audience is to understand your blog niche. From here, you can find readers in your niche and join in their conversations.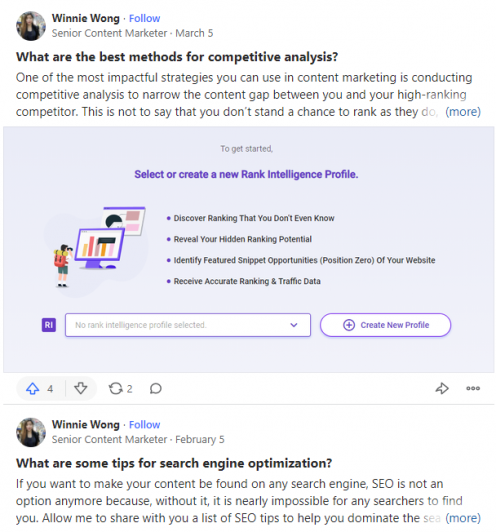 Some helpful tools/places to help you with this include Quora, Facebook groups, discussion forums (like Reddit), Google Search, Pinterest keywords, review sites/apps, and other blogs.
Blogging Mistakes 4 – Not Writing for Your Audience Search Intent
The core audience you're target needs something? Maybe they're searching for the best travel locations around the globe. Maybe they want to know where they fix household problems.
When you're creating content for your blog, you have to place yourself in the mind of your target audience and consider what they want to read. To understand the search intent of your audience, you need to answer the following questions:
What type of content would meet their intent easily and satisfactorily?
What would my audience consider useful?
What would they consider engaging or interesting?
What would they consider shareable?
The search intent of your audience can be informational, navigational, transactional, or commercial intent. With BiQ Keyword Intelligence, you can determine the search intent behind each of your target keywords.
You begin the process by typing your main keyword into the search bar and selecting the location and language of your choice.
It will show you the estimated keyword intent percentages based on the total number of related keywords.

The keyword has an informational intent as you see from the example above, which means the searchers are in the awareness stages.
Since the searchers are looking for more information, you can create informational content such as 'why do you need content marketing?' or 'top content marketing examples'.
Scroll down and you'll be able to identify each keyword intent so that you can understand your target audience better.

That is a great help because it eliminates assumptions and guesswork to identify the searchers' intent.
Blogging Mistakes 5 – Not Reoptimizing Your Blog after Publishing
Reoptimizing your content after you publish your blog is essential. It affords you a second go at making your content even more attractive to users and search engines. You can easily conduct content reoptimization through BiQ's Content Intelligence module.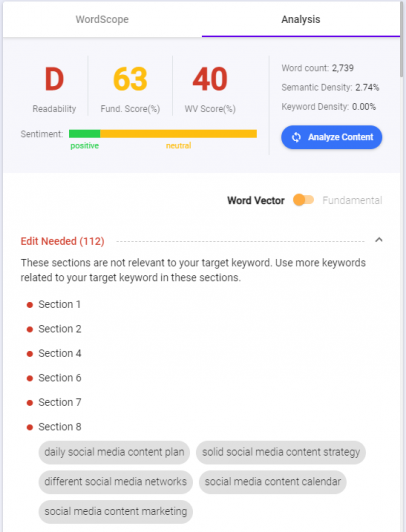 You simply enter the URL of the page and the target keyword. It will display a complete analysis of your content. There are three important sections of the analysis.
The first is the paragraph-by-paragraph analysis. Content Intelligence divides your paragraphs into sections where you can view their readability, sentiment, and relevancy.
The second is your content performance overview. It includes keyword density, semantic density, and sentiment distribution. The third section is the analysis of Keyword, WordVector, and Fundamental SEO.
This insight will help guide you when reoptimizing your content and reminds you of the common blogging mistakes you should avoid.
Blogging Mistakes 6 – Not Showing Your Audience the Next Step
One of the golden rules of successful blogging is including a CTA. Without a clear CTA, your audience will not know what to do next. You may lose them when they are ready to consume/make a purchase/subscribe.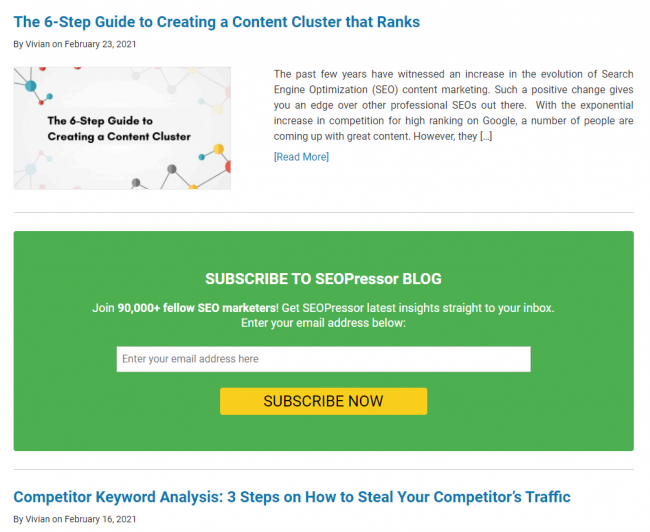 Instead of hoping for your prospects to reach out, your CTA invites them to take the next step. Below are reasons why you should avoid the blogging mistake of not including a CTA:
Increased web traffic – You can include a link into your CTA to funnel your visitors from the blog to the main website.
Encourages contact – You can get leads from your blog posts if you include an embedded form in your CTA.
Helps lead readers to more content
Helps you improve content shareability
Help you get more list subscribers.
Blogging Mistakes 7 – Not Having Properly Formatted Content
Chances are, someone has encountered your blog and decided to move elsewhere without even reading your content. Properly formatting your content can help you avoid these occurrences.
Internet users spend an average of 15 seconds on a website. Proper formatting captures the readers' attention and guides them from the start to the CTA within your blog post.
Readers like to scan blog content. As such, even the best headlines and quality content cannot save you from poor formatting. Below are some tips for formatting your posts:
Write shorter paragraphs
Use proper headings and subheadings.
Break your text with bullet points
Evaluate your color palette and typography(fonts)
Emphasize your CTA
Perfect your writing style
Blogging Mistakes 8 – Not Updating Content
Are you aware that you can gain more traffic with content you've already created? You can increase your page views by reviving old content through updates.
Regularly updating your content offers more traffic and opportunities. Optimizing old content for SEO and including up-to-date information may drive new traffic to the content. It also contributes to Google's Freshness Factor.
The Freshness Factor may be a small part of Google's algorithm, but it's important not to overlook it. It prevents outdated, highly ranked pages from showing up on top of SERPS when there's newer, fresher, updated content.
Updating your content also boosts your rankings by increasing your domain authority. If only a few of your newer posts drive traffic, numerous outdated older ones can drag your overall ranking down. Most importantly, updating your content tells your readers that you care.
Blogging Mistakes 9 – Not Repurposing Content
One of the blogging mistakes that hamper content marketing is not repurposing content. It involves altering your content by switching the angle of changing the format.
Repurpose great content into something new and different furthers your investment along the way. It can help lower your costs, expand audience reach, and advance production, among other benefits including:
Help you expand an idea into multiple pieces of content.
Cut content creation time significantly.
Serve varied multiple audiences( visual, textual, audio consumers)
Help cross-promote your content across multiple channels.
Extends the longevity of your content
There are four key steps for repurposing your content. Brainstorm an idea that you can base multiple pieces of content on. When you zero in on a topic, consider how you can alter and apply it across different content types to appeal to varied audiences.
Once you have determined your takes on the topic, start the research process with the first piece in mind. When you've created the first piece, repurpose research and other aspects to make new projects.
Blogging Mistakes 10 – Not Having an Attractive Title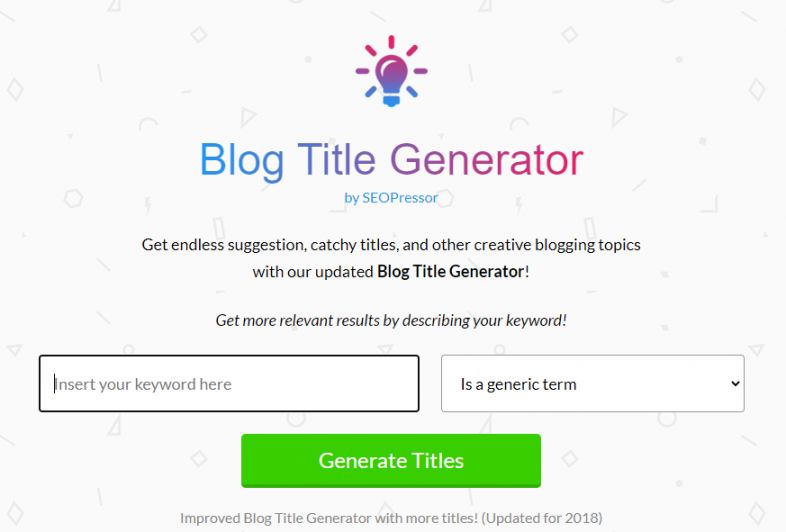 For many bloggers, the title is an afterthought. These acts are major blogging mistakes to avoid. The most visible part of your blog post is the title. It's the first thing your readers see before deciding to consume your content or read something else.
Creating a catchy and attractive title will help you achieve better results with readers and search engines. Your title makes all difference in grabbing the reader's attention. It makes them want to learn more. Below are some tips for crafting attractive, catchy headlines:
Be clear and accurate.
Promise the reader something valuable and deliver
Use numbers to deliver concise information(lists/checklists)
Include attractive keywords and catchy phrases in the title
Avoid overly long titles(use less than 70 characters)
Blogging Mistakes 11 – Not Having Social Sharing Buttons

Failing to include social sharing buttons in your content defeats the whole purpose of creating the content (which is to reach as many readers as possible). Social sharing buttons help you get social signals. Search engines use social signals as a ranking factor today.
When users share your content frequently, it's an indicator that you're disseminating quality/useful content. They also increase your brand exposure. Having social sharing buttons increases the likelihood of your content getting in for new eyes.
Social sharing buttons facilitate a positive user experience. You don't want your readers wondering how to quickly and conveniently share content that they love. They also help you develop natural links and drive more organic traffic.
Blogging Mistakes 12 – Lacking Consistency in Publishing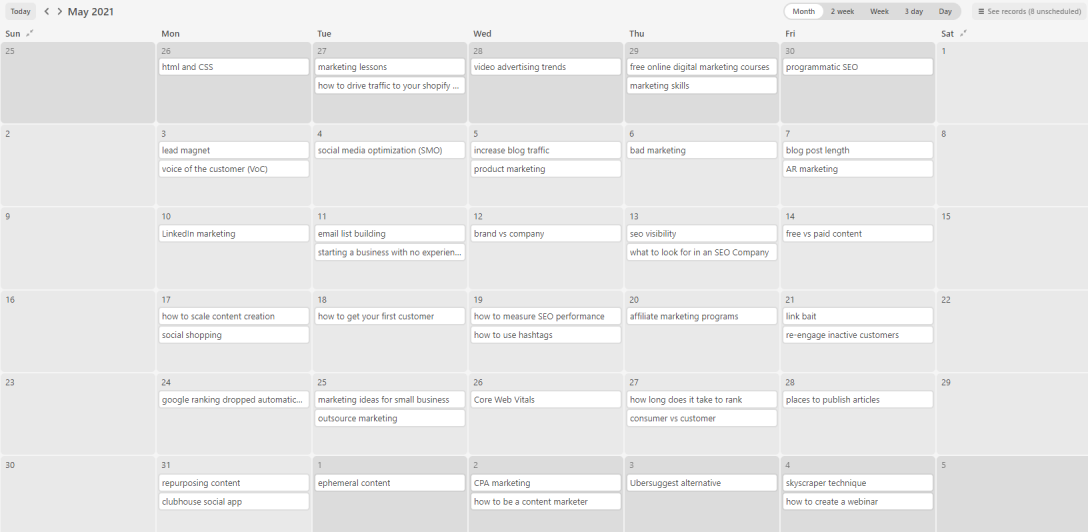 Your content quality is just as vital as how often you post content. It's very important to balance the relationships between quality and frequency. When you make yourself heard consistently, you create consistent opportunities to drive traffic and generate leads.
Not publishing consistently is a common blogging mistake that kills many blogs. Loyalty can be fleeting online. Some bloggers can get away with weekly or biweekly postings.
However, you cannot be silent for months and expect to pick up from where you left off. Inconsistent posting means you'll lose your following. It's that simple.
Consistency also helps establish you as an authority. It helps you build the trust and reliability that sets you atop your niche. Also, the more you post, the more long-tail keywords your blog will have to rank. And don't forget that Google loves fresh content.
Blogging Mistakes 13 – Not Including Visuals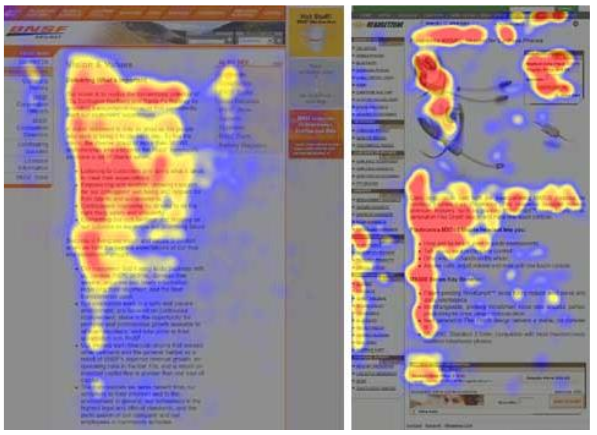 Words alone aren't enough to drive the engagement you want. It's important to incorporate visual elements into your blog content. A recent study revealed that people only read 20% of the content on a web page.
People scan your posts. Visual elements can help break up your content. If a reader is scanning through your post, they'll likely stop at the visual (they jump off the page).
They'll probably skim a few lines before and after the images to digest your emphasis points. Establish a pattern with visuals and be consistent. You can incorporate visuals in the form of images, infographics, videos, and screenshots.
Blogging Mistakes 14 – Not Promoting your Content Proactively
Once you finish writing a quality, in-depth blog post and publish it, you feel a sense of accomplishment. One of the blogging mistakes that bloggers (especially beginners) make is thinking that their content marketing work is done after publishing. The work is only halfway over.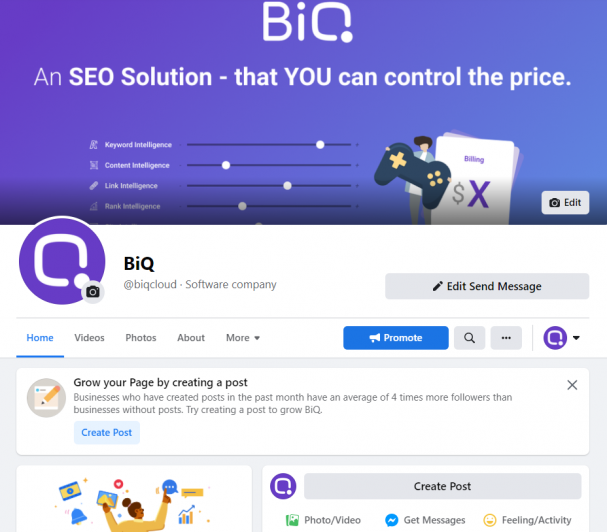 Now, you have to proactively promote your content. Blog promotion is as important as if not more than creating and publishing. As part of your content strategy, promoting your blog has several benefits:
Helps you get traffic from new audiences
Helps bring back your existing audiences
Helps you attract backlinks to your website
Triggers social shares and engagement
Help get more sign-ups and opt-ins
Below are some helpful tips to proactively promote your blog content:
Target the popular search phrases
Implement on-page SEO best practices
Develop a strong social media promotion strategy
Promote through paid social ads
Use the power of online influencers.
Guest post actively
Set up an email marketing plan
Conclusion
Blogging is an effective way to drive traffic, produce leads, and grow your business. You may make numerous blogging mistakes, especially if you are new.
It's important to formulate a content marketing strategy to avoid these blogging mistakes and grow your blog faster. Effective, quality blogging isn't easy and takes time, but it's definitely worth it if you can learn fast, improve, and be consistent.