Do you want to create B2B marketing strategies that work? This guide outlines 6 steps to winning B2B marketing strategies, with tips and tools.
Discover the 6 B2B marketing strategies that you can use to grow your business.
Effective marketing is so difficult to get right, especially marketing your product or services to businesses. Well, guess what? It doesn't always have to be this way.

You can improve that situation right now by diving into the ultimate guide for B2B marketing strategies that will help to grow your business in 2022 right here!
What is B2B Marketing?
B2B marketing or business-to-business marketing is basically selling your products or services to other businesses. Unlike business-to-consumer (B2C) marketing, which is directed towards consumers, B2B marketing aligns around the return-on-investment (ROI) of a specific product or service brought to an organization.

In the last few years, technology has changed the way we think, act, learn and shop, which includes the B2B sector. The marketing strategies that worked for B2B years ago might not work today as the behavior of professional services buyers has changed drastically.

It is a fact that most buyers are much more likely to Google search to find and investigate a firm than to check personal references.

Marketing to businesses is way different than marketing to individual consumers. It becomes more complex as some businesses serve individual shoppers, while others cater to companies and organizations.

That is why B2B is an entirely different marketing method and that is the reason for this guide. By the end of this article, you will have a clearer and better understanding of what are B2B marketing strategies, and the different types of B2B marketing strategies that will convert your business audience to customers.

B2B marketing strategies:
Here are the 6 most effective marketing strategies for 2022 that you can't afford to ignore:
1. Account-based marketing (ABM)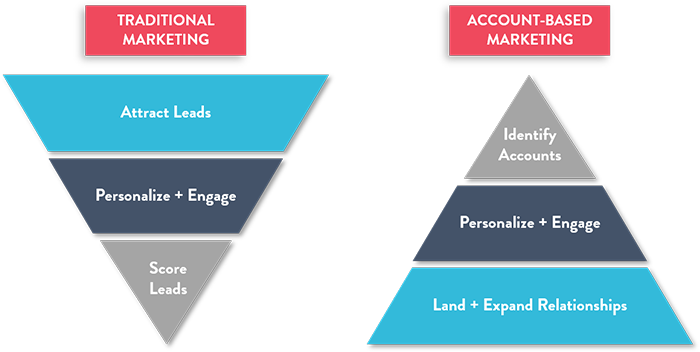 ABM is a marketing approach that uses highly targeted and personalized communication to win new business from a specific company or account.
In other words, ABM is in the opposite direction as the traditional marketing funnel.
A study by ITSMA found that 45% of marketers who used an ABM strategy saw double the ROI when compared to traditional marketing methods.
Tip 1: Identify and research each account
The first thing you need to do for ABM is to define your target accounts. Your ABM should focus on high-value companies and individuals within the organization, instead of wide-reaching personas.

Once you've identified your target, you can start doing research on the company's structure, motivating factors, key stakeholders, existing pain points, and more. The deeper you dig, the more you'll come to understand how they make decisions and most importantly, who makes them.

Do more thorough research, because the more you know, the more likely you'll be able to take control of the situation- because knowledge is really power.
Tip 2: Create personalize content
Once you've got all the information you need on your target account, you can start creating personalized content that is compelling.

The thing about ABM that most marketers like is that the content and campaigns created are specifically targeted to the prospects you're chasing, hence it is more aligned with your sales goal. When sales and marketing teams are aligned, the companies are more likely to generate more revenue from each deal and also will have greater brand awareness.

Create a diverse collection of highly tailored content, that each team in the company will get different content correlating to their specific pain points and goals.

So, the more personal your content is, the more likely it that your target buyer will engage with you.

2. Create content with SEO in mind
Although you have your target audience figured out and have high-quality content written if your content cannot reach them it is of no use.

This where search engine optimization (SEO) comes in. Through SEO, you'll be able to make sure that your content reaches the eyes of your target audience as well as has a high ranking on the search results page.

Tip 1: Find the real-world problems your potential customers are searching for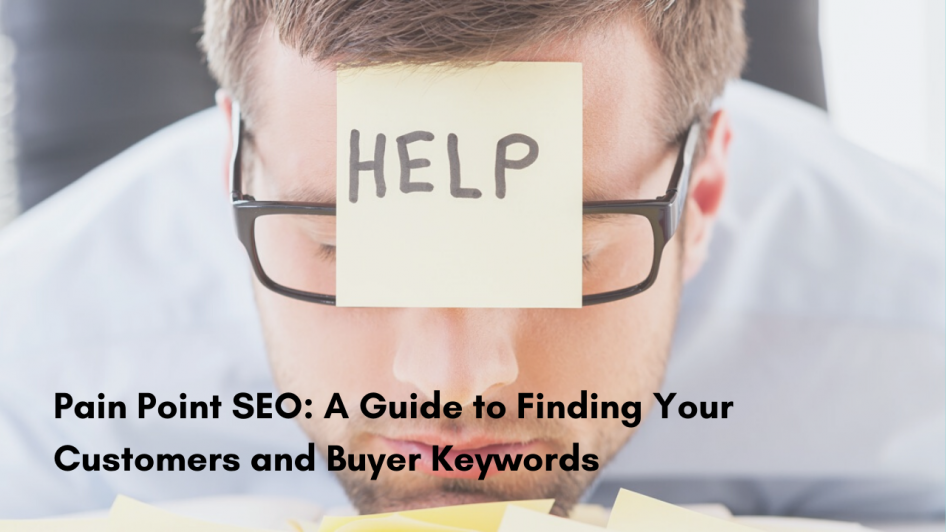 B2B marketing strategies that are often successful are those that target the customer's pain points. When you know what problem they are facing, and your product or service offers a solution, trust us when we say the customers will come running.

One research method to identify your customers' problems and needs is by doing keyword research. BiQ's Keyword Intelligence can help you to do that by checking out the most popular questions that people ask based on your target keyword.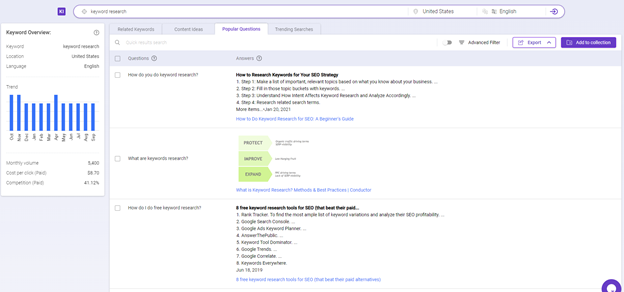 The feature shows questions that are frequently asked by searchers in the search engine. Identifying these pain points or questions can go a long way when tailoring your marketing message.

What you need to do next is to compile a list of questions that are related to your topic and focus on the answer in your content.

Because customer pain point marketing ties into the search intent, it'll have a significant impact on the overall performance of the content you create.

Tip 2: Create unique and relevant content
According to Wolrdometer and Statista, approximately 4.4 million blog posts are posted every day in 2020. With all the new content being churned out, it is difficult for yours to even get traffic.

It might seem impossible but is not if you create unique and relevant content that is also SEO optimized. With this, your chances to get more traffic to your site increases.

Using BiQ's Content Intelligence, you can make sure that the content that you're writing is relevant and SEO-friendly.

While you write in the block editor, you will also be getting interactive writing tips to aid you.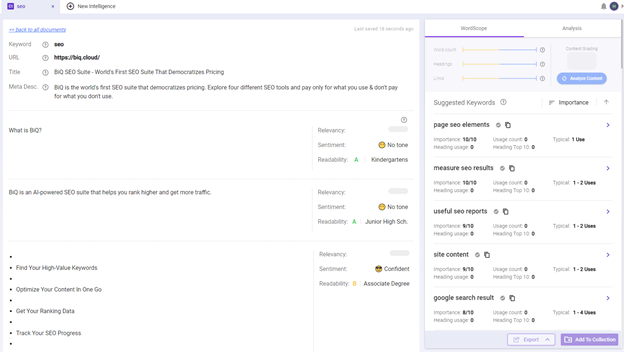 You will be able to see BiQ's Content Intelligence real-time text editor. At the same time, you'll get your "content grade", and keywords count that tells how relevant your article is. You'll also quickly see if you've included enough keyword density.

When you insert a word or phrase that's included in the terms suggested by BiQ, you'll notice that it will be highlighted in yellow.

If your content isn't A yet, you can make the necessary edits to take it there. But it's important to note that an A content grade does not represent that your article "will rank number one on Google".

3. Inbound marketing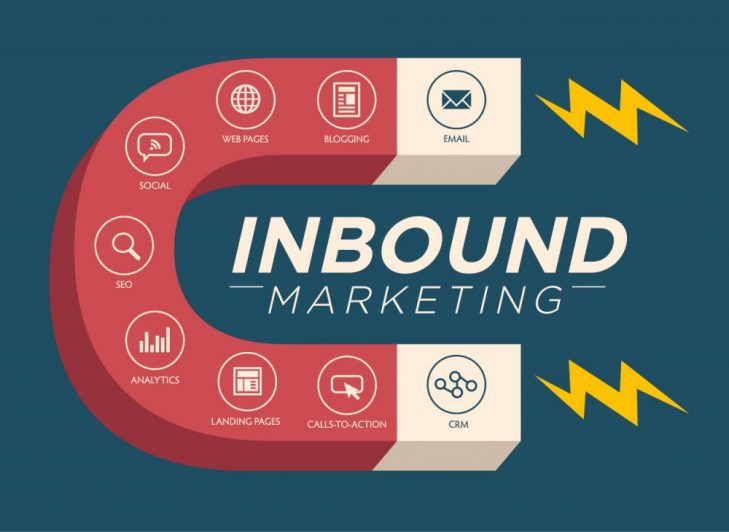 Inbound marketing is a digital marketing effort that focuses on growing your business by building meaningful, lasting relationships with consumers, prospects, and customers. It aligns with the buyer's new decision-making process.

In other words, it is to earn their trust, rather than pushing them away and helping them become your customers.

Tip 1: Focus your resources on a small, targeted group
In order to get more leads, try to target most of your marketing strategies and spend resources on a small, targeted group. The point here is to not get more visitors, who might not be your future buyer.

When you determine your target market, not only will you get the most out of your marketing ad resources but also time and money.

Take Samsung's "More good days at work" campaign where they targeted 78,000 small businesses in order to demonstrate how its tech could improve workplace productivity.

Why did they reach an ROI of 5:1 within the campaign period?

Well, since Samsung chose to focus less on themself but more on the small businesses, the campaign's messages resonated with the target audience on an emotional level, driving pertinent conversations across a number of relevant channels.

Tip 2: Nurture relationships with potential buyers
In most cases, the buying journey becomes longer, not shorter. Hence, a strategic approach is to map contents that relate to the customer's buying process.

This will engage, nurture and possibly convert them as buyers throughout their buying process.

Marketers should focus on starting a conversation, and not promoting your assets. Instead, create quality content that aligns with your buyer's questions and needs. It can be a blog, article, or even a video.

4. Social media marketing (add examples from blog Hubspot)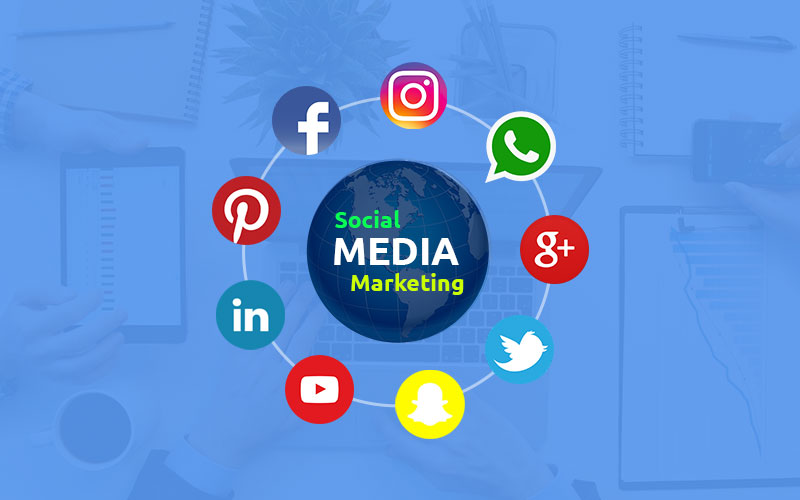 The research found that over 60% of buyers use social media as a platform to check out new service providers and also a source of information.

In simple words, social media is an accelerator for the reach of your reputation, expertise, and content. It allows you to network and connects with valuable contacts and influencers, as well as monitor your brand by social listening.

Tip 1: Focus on one social network
Every business also has a social media account, and you having one for your business will not set you apart from your competition. What you should do to stand out is to be present and active on social media, because your absence could possibly make you miss out on potential customers.

Take MailChimp as an example.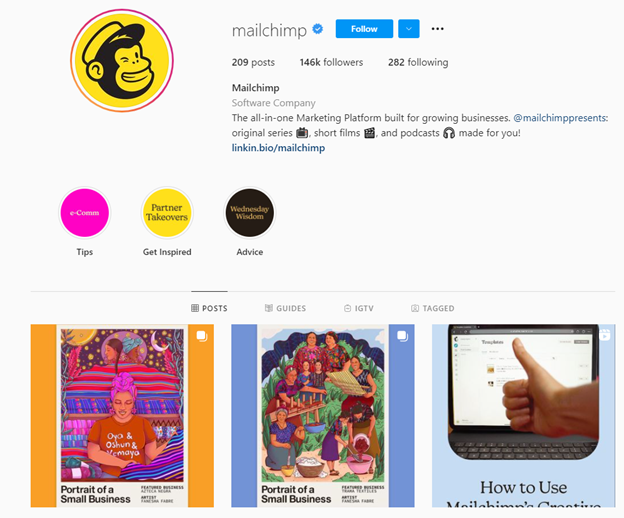 In their Instagram, half of their posts actually have nothing to do with email marketing or the services they offer. The MailChimp team always finds a way to make content or posts that are relevant and engaging.

Stick to mastering one social network and establish your brand image, this will indirectly improve brand loyalty among your followers.

Tip 2: Cater to the platform
Focussing on one social network is one thing, but delivering good quality content is another thing that you need to be successful at, in order to get a massive and organic following.

You have to put out quality content, be consistent with posting, and find the correct messaging. You have to convey your offerings without sounding overly promotional, and you have to provide real value to keep the viewer coming back.

Putting out good content is never easy. You can use BiQ's Keyword Intelligence to help you find relevant and trending topics relevant to your industry.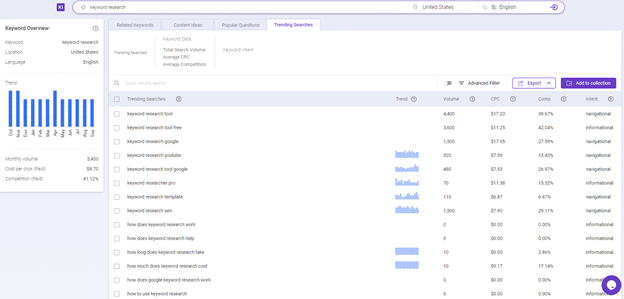 Just insert the keyword of choice and head over to the Trending Searches tab. With this tool, you can save your headache for other things.

5. Email marketing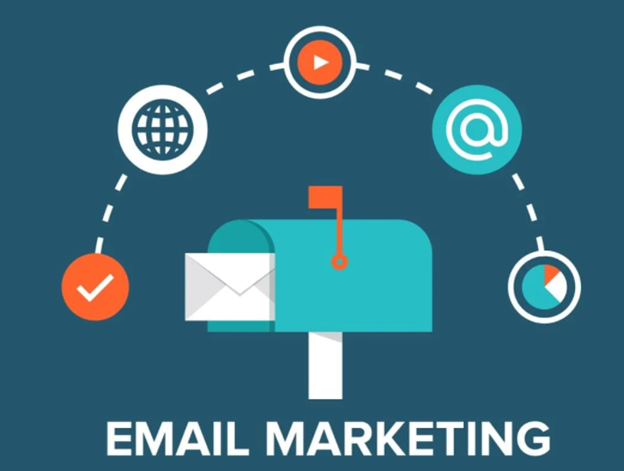 If you think email marketing is useless, well you are so wrong about it.

Many believe that modern email marketing is not as effective and is inundated with spam, but the reality is, email is the most powerful form of digital marketing.

Research by McKinsey shows that emails are actually more effective by 40X in converting leads and customers when compared to Facebook and Twitter.

It has also shown to be the most effective form of digital marketing strategy with an average ROI of 122%! It's numbers like that that make email marketing so valuable!

Tip 1: Build your email list
To get started, you will need to build your email list. Not just any list, but a list of targets by segmenting your potential customers by persona.

When compared to non-segmented emails, segmented emails will get the benefits of 14.3% higher open rates, 10.6% higher unique opens, 101% more clicks, 4.7% lower bounce rate, 3.9% lower occurrence of abuse reports, and 9.4% lower unsubscribe rates.

To make this task easier, you can opt to use email marketing automation tools like what Hubspot offers.
Tip 2: Provide value in your email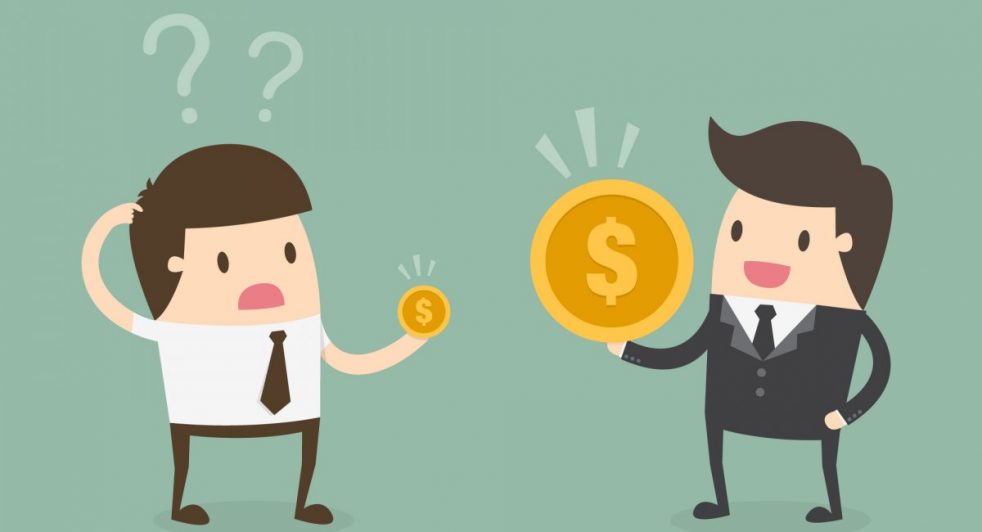 Time and time again you've heard this: Content is king. Well, it literally is royalty.

It's easy for your email to get lost in their inboxes as it gets crowded with other businesses' marketing campaigns, newsletter subscriptions, etc.

What you can do to grab their attention is to provide value in your email. In order to receive, we must first give.

You can provide tips and tricks. If you own a fashion site, you can share some fashion tips or hack. Or on what's the new fashion trend.
You can feature your customers by sharing their feedback and reviews for your product or service. One thing people can always rely on when in doubt, is other's experience.
Lastly, you can offer a discount by providing a discount code or coupon for your product or services. It is definitely a great way to get more email engagement and possibly more sales!
6. Referral programs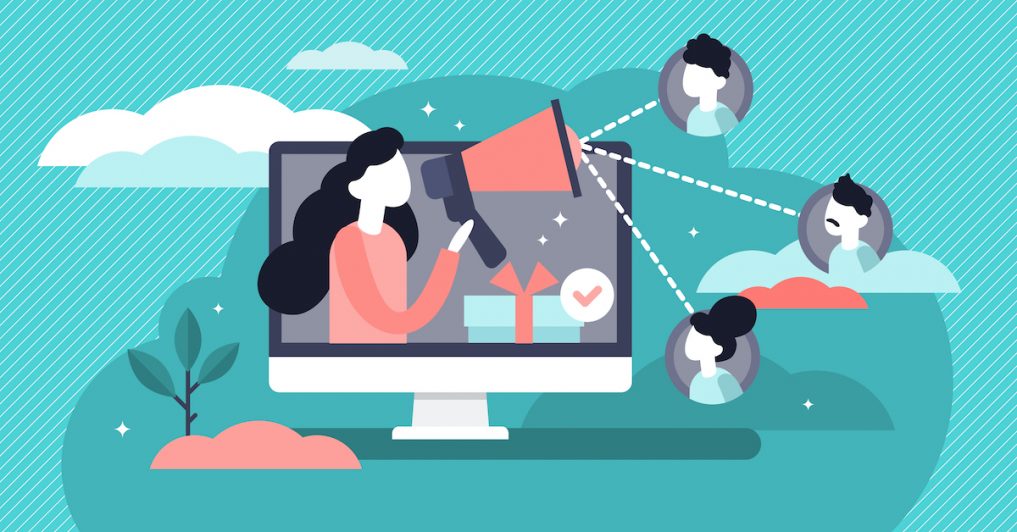 It is without a doubt that word-of-mouth is hands-down your most effective kind of marketing.

84% of B2B decision-makers start the buying process when there is a referral, according to Edelman Trust Barometer.

A word-of-mouth impression drives at least 5x more sales than a paid impression. Referred leads convert 30% better and have a 16% higher lifetime value than leads acquired via other channels.

Follow these 2 tips if you find these numbers impressive:
Tip 1: Offer a great product worth sharing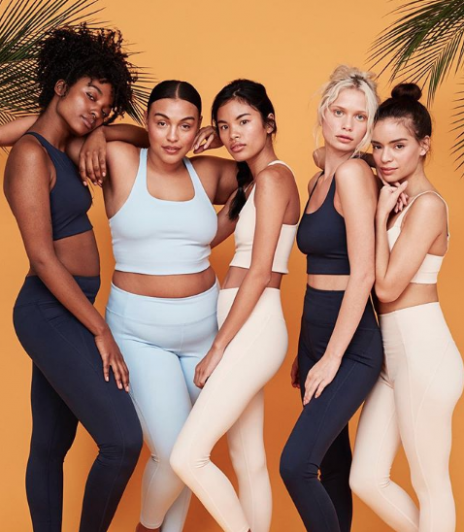 We can take the Girlfriend Collective as an example. They are an athleisure wear e-commerce company, which needed to gain traction fast and compete with big names like Lululemon, Adidas.

What they did is they created a product which is so great and environmentally friendly and gave out some of their leggings for free. The owners believed that everyone who tried their products would sure love it.

People who saw this would tell all their friends about the pair of leggings they could get for free that also supported environmental and social causes.

Not long after, their brand who nobody knew of got 10, 000 orders within their first day.

Tip 2: Motivate members to refer
Your customers are your best salespeople. They can "sell" to their friends and family without sounding salesy. And their friends are more likely to go with a recommendation from a friend than some celebrity on a TV screen.

Hence, you should make referrals easy and simple for your customers to share your brand. Offer rewards and discounts matching their buying behaviors.

For example, you can offer discount coupons of up to 30% for every referral your customer makes. In no time, you'll have an army of loyal customers doing the work on your behalf.
Conclusion
B2B marketing is not the same as B2C marketing as the business customers are more particular and fickle. You would behave the same way as you would also want the best for your business.

Thus, make sure that you can communicate clearly and effectively how your business can help theirs. Always assess your B2B marketing strategies and trial and error when one isn't working out for you.

The last tip:

Utilize a combination of marketing tactics, data, creativity, and specific tools to help execute your B2B marketing campaign.