Amazon SEO is the optimization of product listings to secure high rankings in Amazon. Rankings are a crucial aspect for any Amazon seller. Learn more about Amazon SEO and the A9 algorithm they use.
It might surprise you to learn that over 200 million people worldwide visit Amazon.com through their devices.
Further statistics reveal that the number of digital purchasers reached 1.92 billion as of 2019.
And there were 120 million products on Amazon alone in that same year.
It's no wonder Amazon data has a considerable influence on the e-commerce industry.
This article gives insight into what Amazon SEO entails and the need for Amazon data for your e-commerce store.
What is Amazon SEO?
It's likely that Google is the first thing that comes to mind at the mention of SEO.
However, drawing search results towards your website isn't the only way you'd want to sell products.
If you're thinking of becoming an Amazon seller, you'll want customers to discover your site.
The same way you'd want your website to appear on the initial SERP for your industry's keywords.
That's where SEO for Amazon comes in.
For those who are new to selling on Amazon, the concept might sound strange.
Amazon is an e-commerce site and SEO is frequently deemed a Google-related need.
However, it's extremely relevant.
Amazon SEO entails the optimization of product listings to secure higher rankings in Amazon searches for associated keywords.
This strategy will make it easier for Amazon to discover your listing and show it to consumers seeking your product.
Like Google, Amazon purchasers enter a keyword to discover what they're seeking and users mostly click on the initial results.
It's worth noting that buyers rarely click on an item beyond the third page.
If you want to sell on Amazon, that implies that rankings are a crucial aspect for any prospective Amazon seller.
You want to secure higher rankings if you want to sell more.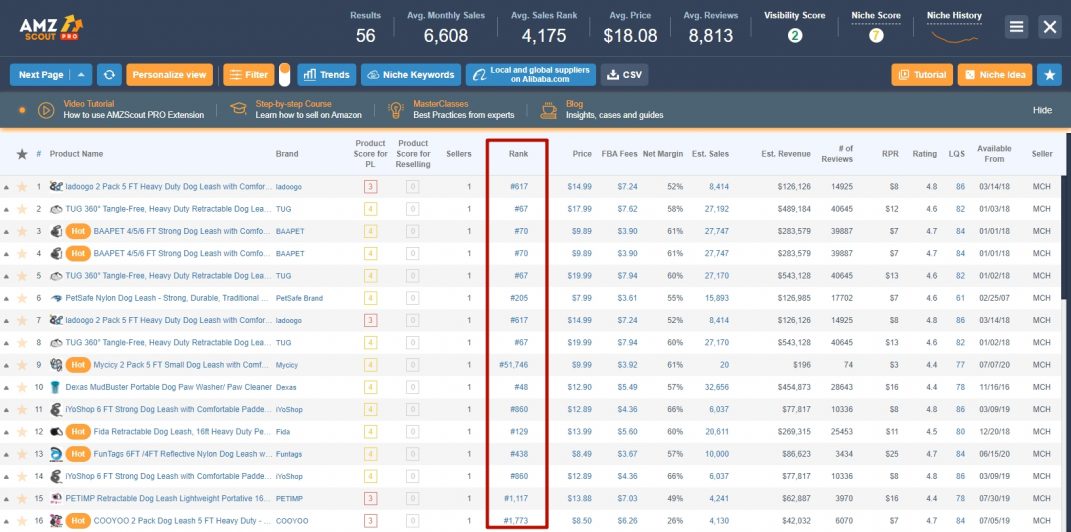 An algorithm termed A9 determines a product's ranking.
Essentially, the algorithm determines your success rate on Amazon.
So you might want to understand what it's all about before you become a seller.
How Does Amazon's A9 Algorithm Work?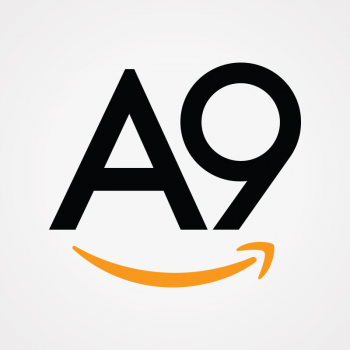 If you're a newbie looking to become an Amazon seller, understanding how the algorithm functions will help you secure high rankings on Amazon searches.
A9 is a system Amazon uses to determine product ranking in search results.
It resembles Google's algorithm in the way it considers keywords in determining the most relevant search results that will display on the first page.
The major difference however is that A9 strongly emphasizes sales conversions.
Therefore, it will rank product listings with high conversion and strong sales history.
Another point worth noting is that performance and keywords determine Amazon purchase likelihood and rankings through a two-step process.
Filtration Process: How Keywords Determine Product Rankings
Amazon filters out all products deemed irrelevant for a search query by customers by examining the keywords.
If your product doesn't comprise all keywords of a search query, it can't emerge in the search outcomes.
That's where keyword optimization comes in whereby you find popular keywords using an effective keyword tool.
This is significant because it decreases the number of products Amazon requires to sort by purchase probability.
Sorting: Performance and Product Rankings
In this step, Amazon establishes the purchase probability for the outstanding items and ranks them in a particular order by examining product performance.
Elements that measure the performance are click-through rate or CTR in the search result, conversion rate or CR on the product page, and sales.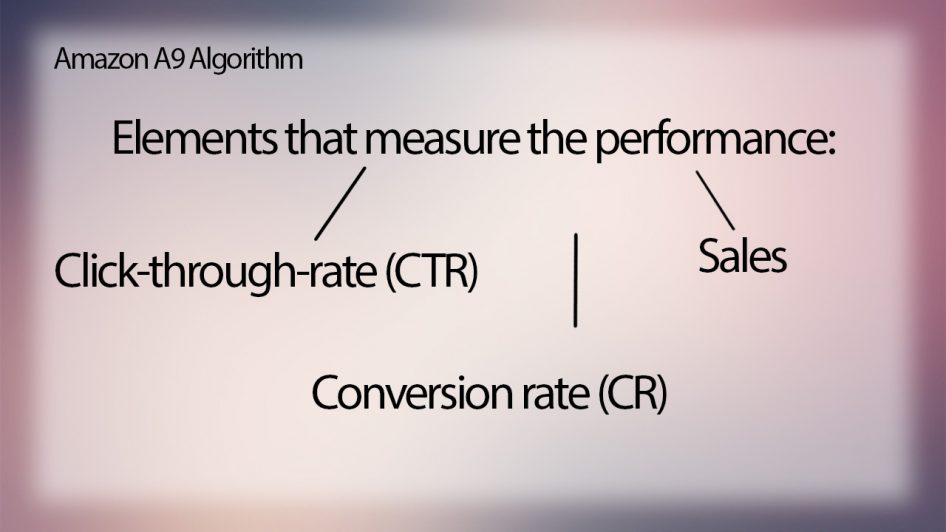 These KPIs are important for Amazon because they signify the steps that users must take to purchase an item. This means that the better your sales, CR, and CTR for a particular keyword, the higher your item will rank for the keyword.
Why You Need Amazon Data For Your e-Commerce Store
Amazon data refers to the information that empowers e-commerce owners to discover market trends, hidden patterns, customer preferences, etc.
As an e-commerce owner, you understand how crucial it is to understand your customers, market trends, and subsequently boost your revenue.
Here's a look at how data can transform your ecommerce business.
Improved and Personalized Shopping Experience
Amazon data gives your customers an improved shopping experience while on your e-commerce store.
That is, you'll be in a better position to understand your customers better and customize product offerings regarding each consumer's needs and expectations.
This will leave your business thriving as your customers experience a better overall e-commerce experience.
You and your customers have an opportunity to get the best out of data.
That is, your customers will access a unique list of curated and tailored items created for them while you increase your profits.
Real-time Analytics
If you want to obtain insight into your customer base, Amazon data offers real-time analytics on your consumers.
The ability to tailor their shopping experience depending on their demographics and how they landed on your site gives considerable awareness when it comes to generating a profit.
You can use data such as their nationality, gender, and age towards the development of a personalized experience.
Consequently, you'll have a big advantage towards sales.
Optimized Pricing
Pricing is a significant aspect that drives buying decisions in e-commerce.
Whether the prices you've set keep your business competitive or not influences your product sales directly.
Previously, people adopted conventional pricing strategies, which are currently outdated and inapplicable for e-commerce.
If you decide to become a seller, Amazon data will allow you to monitor competitors' pricing in real-time.
How to Use Amazon Data to Optimize Your e-Commerce Store
Amazon data serves to enhance optimization for your e-commerce store.
Some of the ways in which you can utilize this data are indicated as below.
1. Optimizing Product Listing Descriptions
Here's where Amazon keywords matter.
If your descriptions don't persuade people to purchase, you can expect them to bounce off the listing.
This could reduce your conversion rate naturally.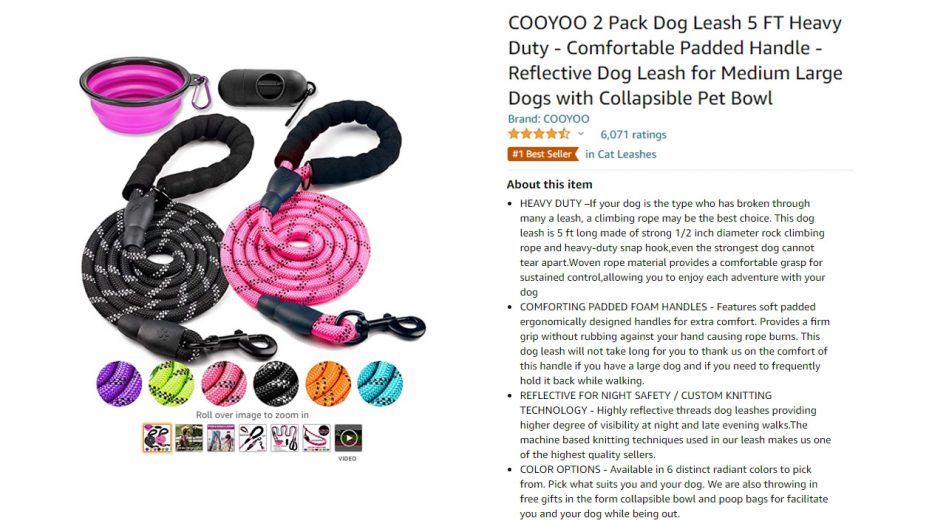 You can maximize this space through:
Bullet Points
Bullet points are effective in the technical details' segment.
They work to answer FAQs preemptively.
For instance, what makes your item distinct and they describe your item's major features.
Product Description
This should be brief and snappy while including some major phrases you don't include in the title.
This section informs purchasers why they should shift your item into their cart.
2. Using Keyword Search Tools
Keyword tools do the hard work by pulling data from Amazon sites and offer various key phrase and keyword options.
You just need to get started with one keyword.
Keep in mind that keyword research is crucial for growing website traffic and allows you to develop the perfect content to enhance organic search traffic.
However, finding the right tool can be tricky, particularly if you're new to selling on Amazon.
One effective keyword tool is AMZScout.
AMZScout gauges product demand, allows customers to discover your product frequently, and outperforms your competition.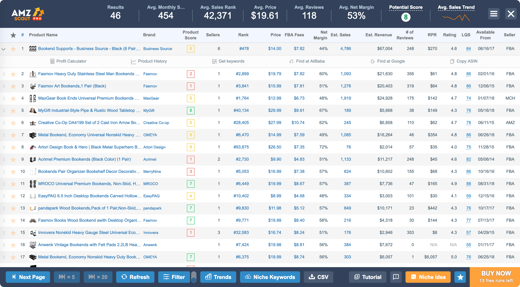 This tool allows you to discover pertinent product keywords and attract customers' attention with key phrases your competitors are unaware of.
3. Analysing Product Listings
You can perform product listing analysis from best sellers by concentrating on particular areas.
For instance:
Product Title
You'll make a product title comparison in the recommended format and examine the product title from a shopper's perspective.
Ensure it's informative without promotional messages.
Product Description
Determine whether there's any extra information missing and whether the information delivery has taken place in an easy-to-read format.
Product Images
This will examine the product photos listed along with their quality.
You want to find out whether you could recreate the images.
4. Using Amazon's Search Bar for Keyword Suggestions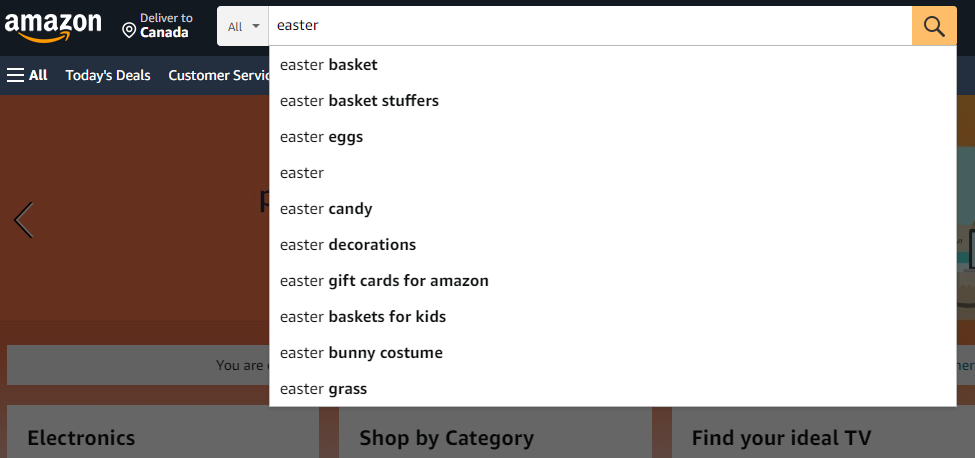 A search bar is vital to your website and if you run an e-commerce store.
It's frequently the first thing users look for.
The duration people use to engage with your site relies heavily on the ease with which they discover what they're looking for and their relevance.
Furthermore, an intuitive bar plays a significant role in offering a wholesome consumer experience and allows repeat business.
It's worth noting that a search box is an excellent way of searching for and navigating various pages, sections, or posts quickly.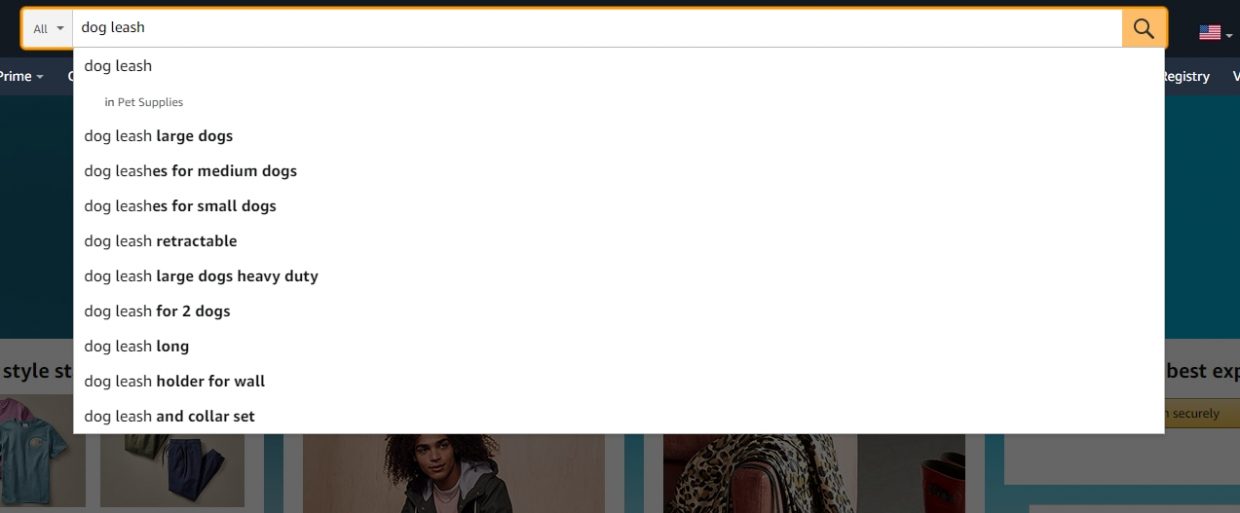 Amazon's search box not only shows relevant results to users but also recommends associated Amazon search terms while accounting for improper spelling and allowing users to refine their searches further.
Remember, you can use the recommended keywords in your listings.
5. Analyzing Competitor Products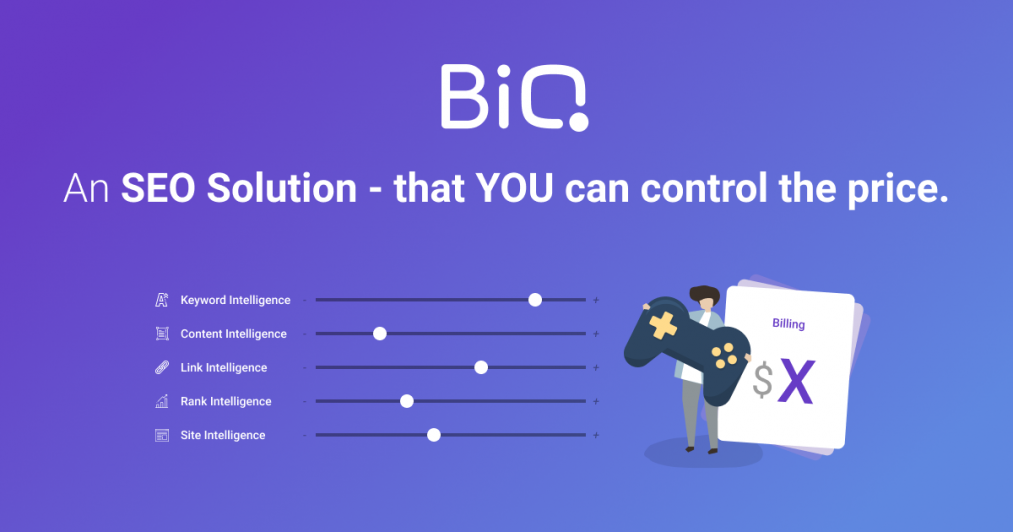 You can perform competitor product analysis through research.
You'll examine the language and tone competitors use in the product features, description, and Q&A.
You'll equally assess the approach and angle adopted in the product images.
Ensure you research the product labeling, packaging design, and brand content.
Consider spending 15-20 minutes analyzing your competitors to familiarize yourself with their brands.
Another means of analyzing competitor products involves examining the reviews.
Make sure you keep an eye on elements such as quality and quantity.
Go through some reviews and determine whether they offer any detailing why a user dislikes or likes the product.
You might want to examine each product's average score.
Then, design a strategy based on your review evaluation.
You could also find best-selling Amazon products and evaluate product pages.
Extra Tips for Successful Product Page Optimization
To reach as many leads as possible, these optimization tips will help you enhance your keywords for Amazon product listing.
1. Use High-Quality Photos
Users use this element to evaluate your product.
So you must include the right images in your listings to give your target audience your products' visual perception.
All product images must be at least 1000 pixels by 1000 pixels.
You'll want to upload high-resolution images, which allow your audience to zoom in and enjoy a better product view.
Ensure you adhere to these image requirements:
Professional Image
The main image must be of professional quality and showcase the product from multiple angles.
Product Focus
The product must fill most of the frame and the background must be white.
Markings
The image shouldn't have any watermarks, extra text, or anything that takes away from the item.
The major image must showcase the product solely to your audience.
Besides the major image, the platform gives you control over other images.
This means you have an opportunity to show your audience all product angles.
It's also a great means to give your audience different viewpoints.
You could take images that showcase your items in use or show your product scale.
This way, your audience will understand your product better.
The right image selection will enhance your Amazon product listing optimization.
Consequently, your audience will gain product interest and possibly convert into buyers.
2. Share Customer Reviews
Reviews are a vital aspect of ranking your product listings.
Amazon places considerable emphasis on reviews because they recognize that good reviews inspire people to convert.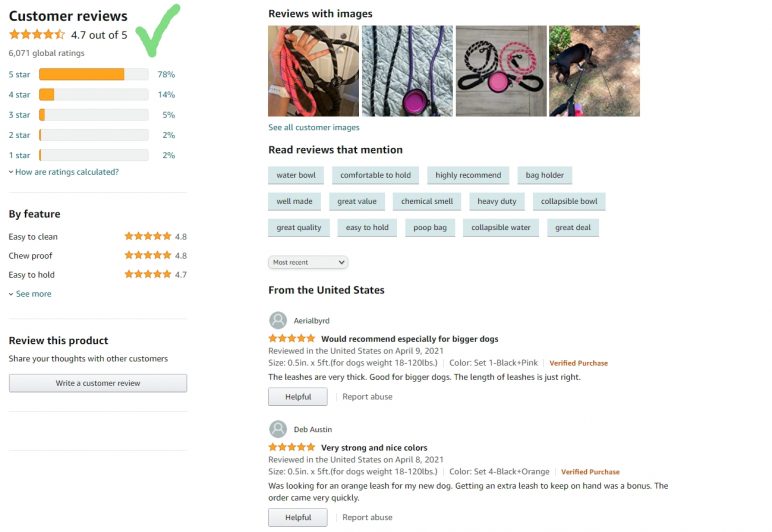 Since it's in the sales business, Amazon focuses on enhancing product listings with good reviews.
Amazon ranks items with 4 or more stars at the top of search results, so they're likely to have a high rating.
Such products yield conversions because others have enjoyed a good product experience.
Before, companies would adopt incentives to persuade their audience to offer a product review on Amazon.
Currently, Amazon limits the measures you can take to earn product reviews.
These limitations drive you to earn genuine and organic reviews from those who've purchased your product previously.
Besides obtaining reviews, you want to share them across various channels, including social media to enable exposure.
3. Add Related Keywords
A related keyword describes a phrase or term that's closely associated with a primary keyword.
It's also a variation of a primary key phrase.
Recognizing related keywords helps attract search engines and improve SEO performance.
They're helpful because:
When included on a webpage, they offer a further explanation of the webpage content, allowing search engines to classify, understand, and rank the page better.
They help you determine other subjects to write about on your website. That is, they offer inspiration for other posts.
Various tools exist that can help you find related keywords.
For instance, BiQ Keyword Intelligence, which helps you discover keywords searchers are interested in.
The tool allows you to establish the number of people searching for the same keyword as well as the searcher's intent.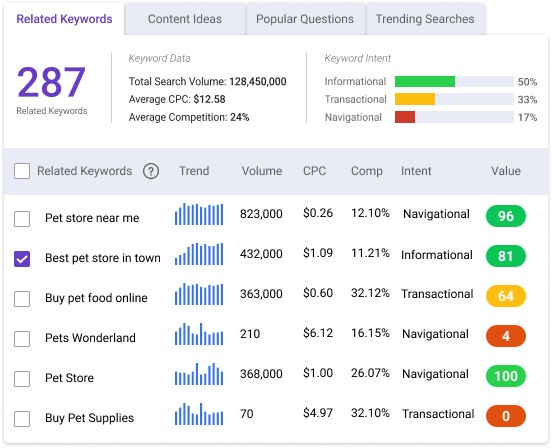 If you're uncertain about the keyword to use, it's possible to sort the words based on the value.
Keep in mind that a higher-valued keyword can generate more website traffic.
Conclusion
Amazon SEO is crucial for any eCommerce store owner who wants to succeed in this business.
If you're thinking of becoming an Amazon seller, you'll need to differentiate yourself from the overwhelming competition on the platform.
We've provided an insightful guide demonstrating why the strategy is indispensable for anyone seeking to compete on this platform.
The article was written by the AMZScout Amazon Expert Team. AMZScout is one of the most popular analytical tools for Amazon sellers that helps users maximize growth and generate profit.