What are the best affiliate marketing programs? Learn how to choose your perfect online affiliate program here.
The affiliate marketing programs allow associates to earn commissions for promoting other people's products or services.
In other words, it is an agreement where an organization pays an influencer or affiliates a certain amount of money for generating traffic or sales on their behalf.
To most major companies, this is an additional sales strategy targeted to reach a wider audience. According to a Statista report, the US estimates to spend more than $8.2 billion on affiliate marketing by the year 2022.
These figures triple earlier evaluations done ten years ago. Some popular channels that affiliates use include product integration, social media, or web content.
How Does Affiliate Marketing Work?
Becoming an affiliate requires one to sign up for a program. In the process, an individual receives a link which he/she uses to persuade others to either click or join review sites, videos, or blog posts. It is straightforward to pinpoint affiliate links through a 'referrer' or 'ref' section attached to it.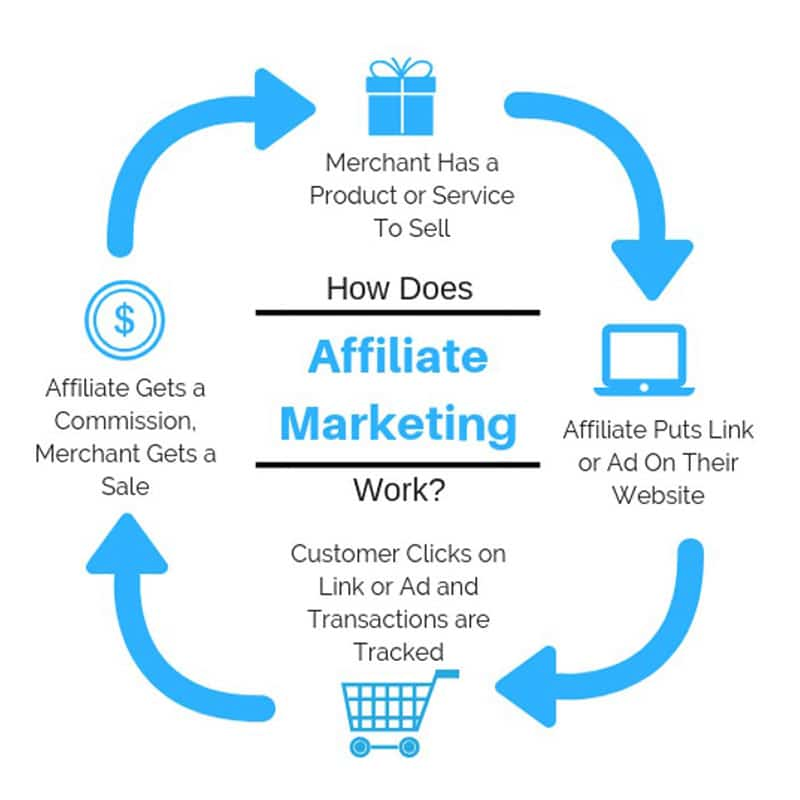 Affiliate links also act as a parameter where the product owner tracks down their sales. This helps them to identify the person who makes a certain sale for easier reimbursement. To make the best out of affiliate programs, you need to pick your business's most suitable option. Allow us to guide you to different kinds of affiliate programs.
Types of Affiliate Programs
Before settling on any affiliate program, you should figure out the platforms that your targeted audience spends most of their time. Are they frequent search engine users, or do they regularly peruse through blog posts?
Also, you need to fathom if your buyer persona appreciates offers or links to coupon sites. Such questions aid businesses to settle on the most promising avenues for their sales efforts. Here are some of the most popular affiliate programs.
1. Emails
Although email marketing has been there for a long time, it has gone through some alterations to fit as an affiliate program. The most effective approach to use is to send emails in limited doses. You would not want your partners to bombard uninterested individuals with your promotional emails in the real sense.
If possible, select not more than five email vendors to represent your brand. Another important approach is to reach out to advertising agencies. Then request them to attach a URL from your company to their mails and send it to specific clients.
Through their influence, it helps to attract traffic to your sites. On the other hand, agencies enjoy another fulfilling source of income.
2. Content
This is a thriving platform with plenty of opportunities. At the moment, the magnitude of active websites and blogs is mind-blowing. With such kind of cutthroat competition, business owners can easily contact some webmasters for partnership.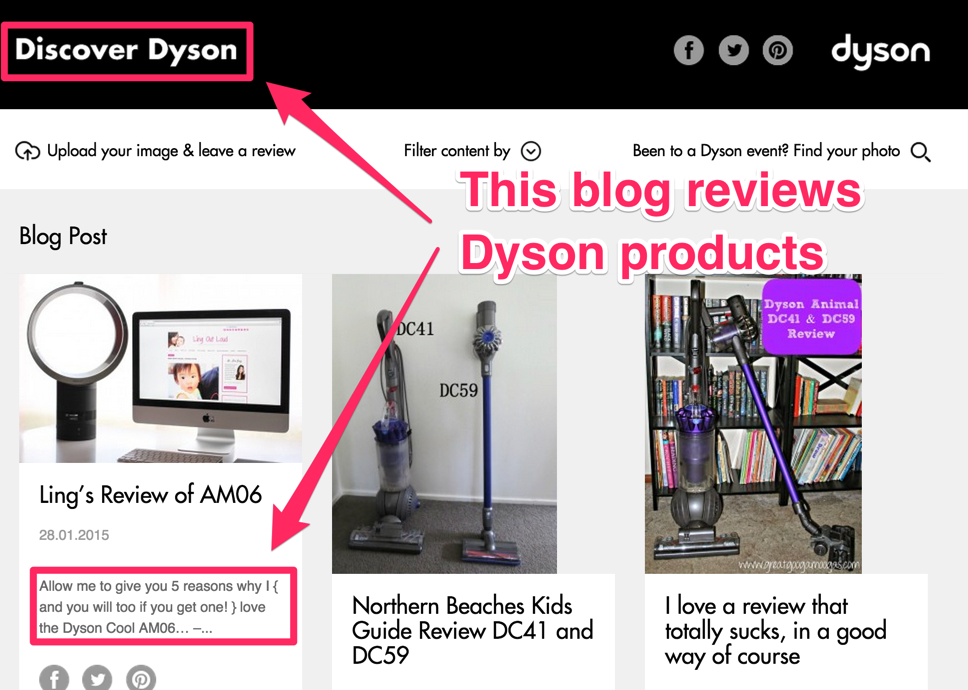 A convenient way to reach out is by contacting them directly on their sites. You can also send them product samples and request a review. This motivates affiliates to spread positive words about your brand.
In most cases, topics that bloggers write about rank organically in search engines. Therefore, it is prudent to search for a willing blogger ready to market your company and products. Depending on their proficiency, the content response may augment your traffic and conversions as well.
3. Influencers
Strive to get hold of impressive influencers who engage with your intended audience regularly.
For instance, if you deal with house appliances, you can contact home improvement influencers on YouTube. Then, ask them to feature some of your products or recommend them to their audience. Instantly, this tactic stimulates the influencer's audience to take a look at your site.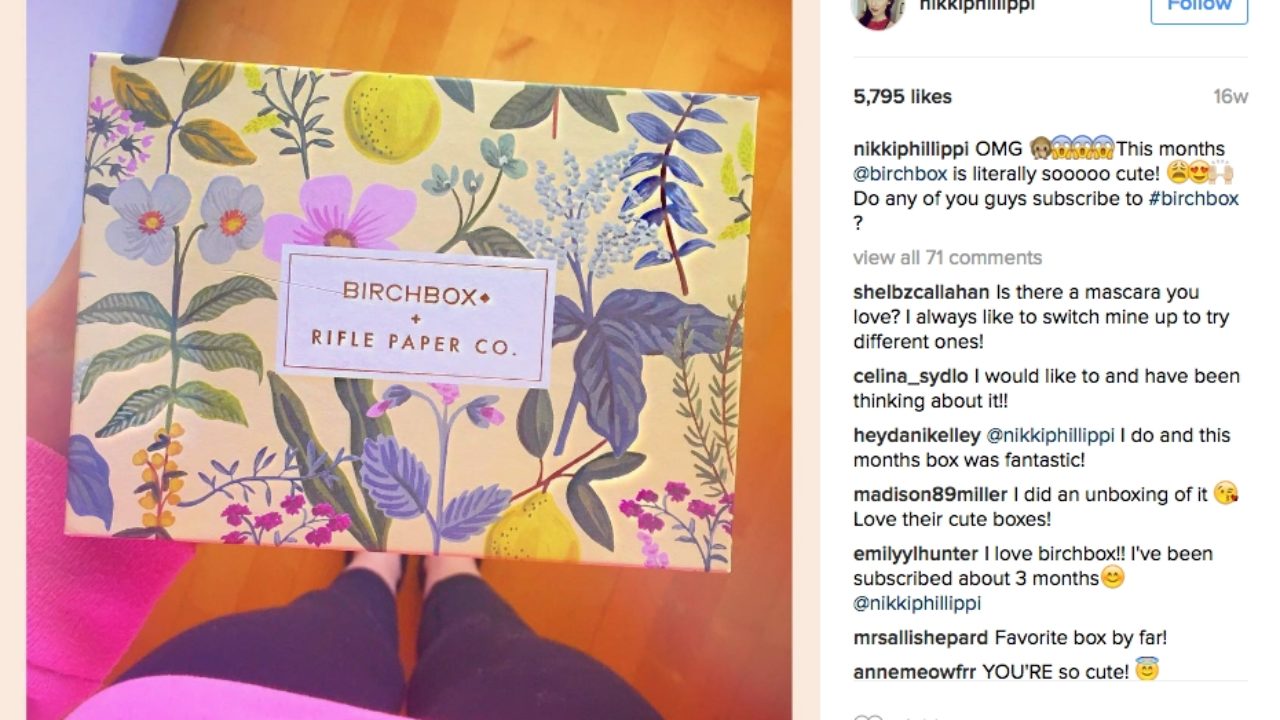 If the influencers are good at their work, there is a higher probability of your business experiencing more conversions. Positively, the influencer gets a chance to make extra cash out of it. 
4. Search Affiliates
In this avenue, entrepreneurs pay a significant amount of money to market their brand on social media and search engines. The paid advertisement concept is to generate a return on investment (ROI) for themselves and affiliate offers.
Search affiliates are suitable when sharing reviews on a new product and talking about an organization. All you need to do is ensure that your associates follow recommended promotion guidelines.
It comes as a great advantage to your brand if they also have credible SEO background and evaluate your ad results with A/B testing. This helps to define the most successful ad for your product and the best ROI for the affiliates.
5. Social Media
The year 2019 analysis indicated that more than 3.5 billion people worldwide use social media for diverse reasons. This represents 45% of the universe's current population. Thanks to the impressive figures, social media platforms exhibit a quick and convenient way to make money online.
For an efficient sharing of affiliate links, ensure that your social media content is enticing enough. Remember that dull or valueless content pushes your audience to lose interest in your brand. As a result, it may render your entire marketing efforts useless.
The best trick is to make your content 80% educative and entertaining. Then, concentrate on the remaining 20% on promotional messages.
How to Effectively Choose an Online Affiliate Program?
Picking on any affiliate program would not guarantee instant results. Concentrating on the right option can be the deal-breaker. Below are some helpful tips to guide you through.
1. Settle on a Profitable Niche
Often, a product's popularity declines with time. This transition does not affect your niche audience. Instead, it urges influencers to promote other fulfilling products within the same niche.
For a niche to stand out against others, promoters first understand their audience needs intensely.
When one becomes knowledgeable about their client's needs, it becomes easier to unearth promising product ideas. This translates to identifying the right products for your niche. Subsequently, a satisfied audience leads to a lucrative niche, more conversions, and elevated commissions.
2. Find Current Trending Products
The quickest way to make a kill is to promote trending products in the market. However, be keen not to immerse yourself in a saturated niche. If there is plenty of competition around a product, take time to reconsider the offer.
You can use competition metrics on the most crowded niches you should avoid. There are effective digitized platforms that aid influencers in pinpointing trending topics related to their site.
BiQ's Keyword Intelligence is one successful avenue that enables users to get the newest trending keywords through trending searches.
The most encouraging thing is that trending searches display the most recent topics and keywords related to your choice of keywords. That way, it instantaneously guides organizations to the popular searches done online. For that reason, a brand manages to create fulfilling content in comparison to the audience requirements.
3. Quality product
The success of an affiliate program depends on the audience's opinion. Before promoting a particular program, conduct an intensive research about it first. A quick sneak peek online would guide you on how the market perceives the brand.
If the company or product has a tainted image, it would be a huge task to penetrate the market. Likewise, associating with poor performing product dents the image of the associate's site.
Contrarily, a well-accepted brand enhances the chances of making more commissions. This is because the market tends to trust well-reviewed products and quality products.
For a successful affiliate, experiences take time to learn about the product at hand. Does it add value to your site or increase the chances for more returns? Most importantly, if it is an unfamiliar product, explore if it positively fits with your profile.
4. Decent Commission and Conversion Rate
Return on the investment remains the main basis behind affiliate marketing. So, before you agree on a program, ensure that it has a high conversion rate. This translates to the company proceeds and commission rates for the associates.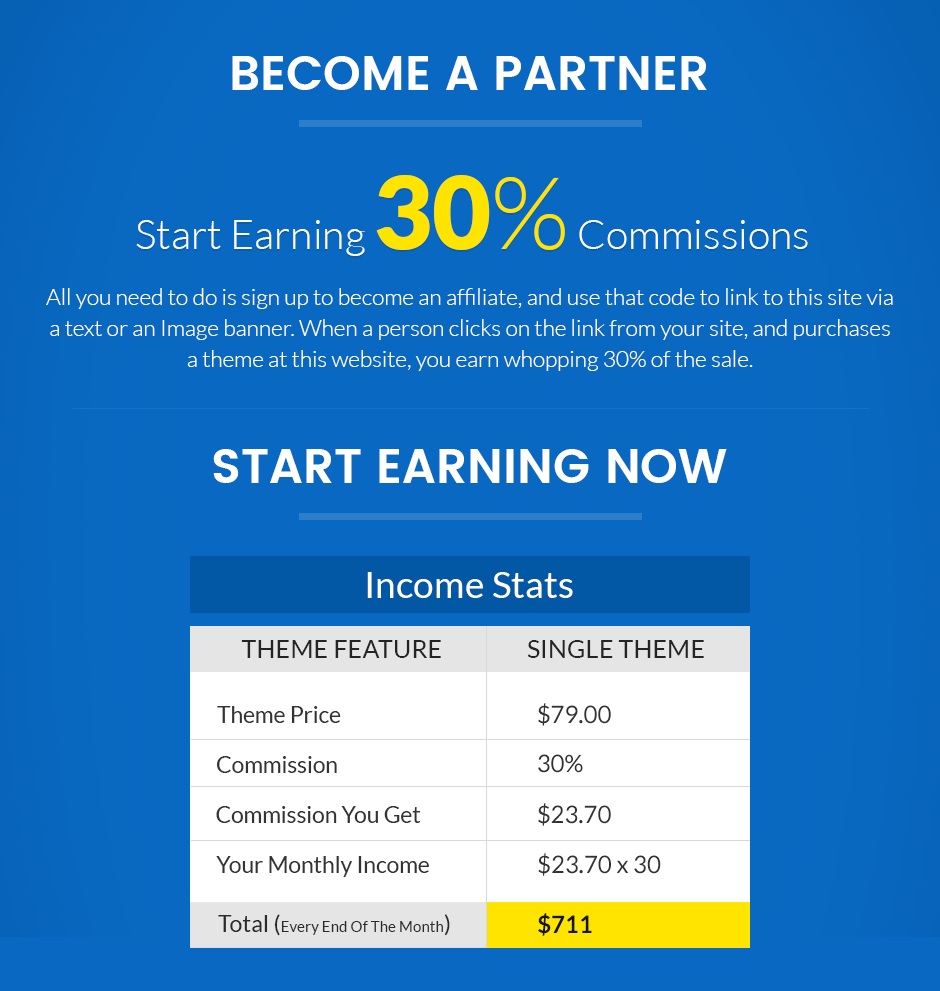 Since an online affiliate program operates on a CPS (cost per sale) model, representing gainful niches should be on the top of your list. Cost per sale, also recognized as pay per sale, is a formula used by advertisers to conclude the commission generated for a particular promotion. This helps companies to cut down on their costs while increasing productivity and profits.
5. Vendor's Reputation
When it comes to affiliate marketing programs, a vendor's character is vital to a triumphant process. It will thwart all affiliate efforts if the vendor has an unprincipled reputation.
The affiliate program thrives through the teamwork of all people involved. If one party falls short of the project's requirements, it ends up jeopardizing the whole thing.
To avoid finding yourself in such a scenario, conduct deep background research on your vendor. Get to understand how they relate to other people. Are they trustworthy, consistent, and straightforward? Sometimes, a discussion with the previous and existing affiliates would not harm.
If you would like to know more about the vendor's reputation on the search result, you can check it out using BiQ's Rank Intelligence.
Once you enter their Rank Intelligence domain, you will get a snippet of their total ranking keywords and estimated monthly traffic.
You will also get to see all the keywords their website is ranking for, together with the important insights such as search volume, cost-per-click, and competition, and so on. 
These insights let you know the popular search terms that searchers are searching for to reach their website. 
6. Acceptable Affiliate Cookie Life
Cookie life counts down as the period when an affiliate qualifies to obtain incentives for referring a client. For instance, for a cookie life of 48 hours, a purchase made on the 49th hour would not attract any commission.
Sadly, even if you have invested so much in bringing a client over, it may not bear any fruits. The safest thing to do in such a situation is to set realistic cookie life. The more you extend the time limit, the higher the chances of getting good commissions.
7. High levels of customer support
There is a higher probability of consumers referring others to your brand if they receive superior customer support. In short, happy clients become the brand ambassadors and give good reviews. This is music to ears for most affiliates.
In reality, impressive customer services simplify the promotion and conversion time limit to great lengths. It goes without saying that most people would spend money in a company that they feel appreciated and valued.
8. Free to join Affiliate Marketing Programs
Typically, most affiliate programs do not charge for registration. Some of them do not consider previous experience as well. The only requirement needed is to sign up for a form and immediately begin promotion to various offers.
At the moment, you can find programs for almost any product on earth. Out of a million offers, several relate directly to your site. The beauty of it all is that free online affiliate programs allow influencers to make a fortune without breaking a sweat.
Top 5 Famous Affiliate Programs
This is one of the biggest e-commerce avenues in the market. Committed to affiliate's success, they offer free to join online affiliate programs with no monthly fees and minimal sales requirements. Moreover, they fall in the category of most versatile programs that allow both huge enterprises and small businesses to sell their products and services. 
Presently, Shopify boasts more than 400,000 vendors in different corners of the world. This also equates to a considerable 200% commission on registered stores.
Given that Shopify has managed to create a positive and trustworthy image, there is a quicker and better conversion rate associated with it. One outstanding about the brand is that they also assist affiliates with promotional ideas.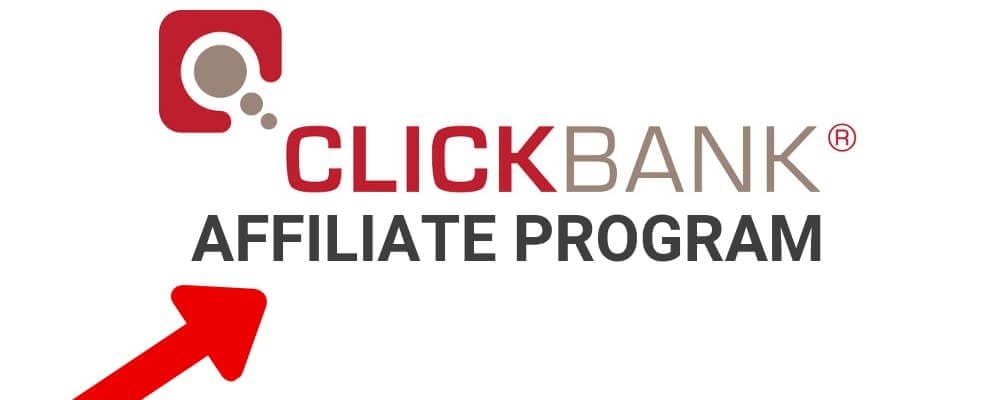 With a generous commission, Click Banks stands out among the popular affiliate marketing programs. Sometimes, the commissions transcend up to 70%. At present, Click Bank has 6 million online products in 20 different categories. 
The sale of most products keeps changing on a persistent basis. This converts to a regular source of income for the associates. Furthermore, the firm has a consistent payout program which inspires the affiliates to work harder.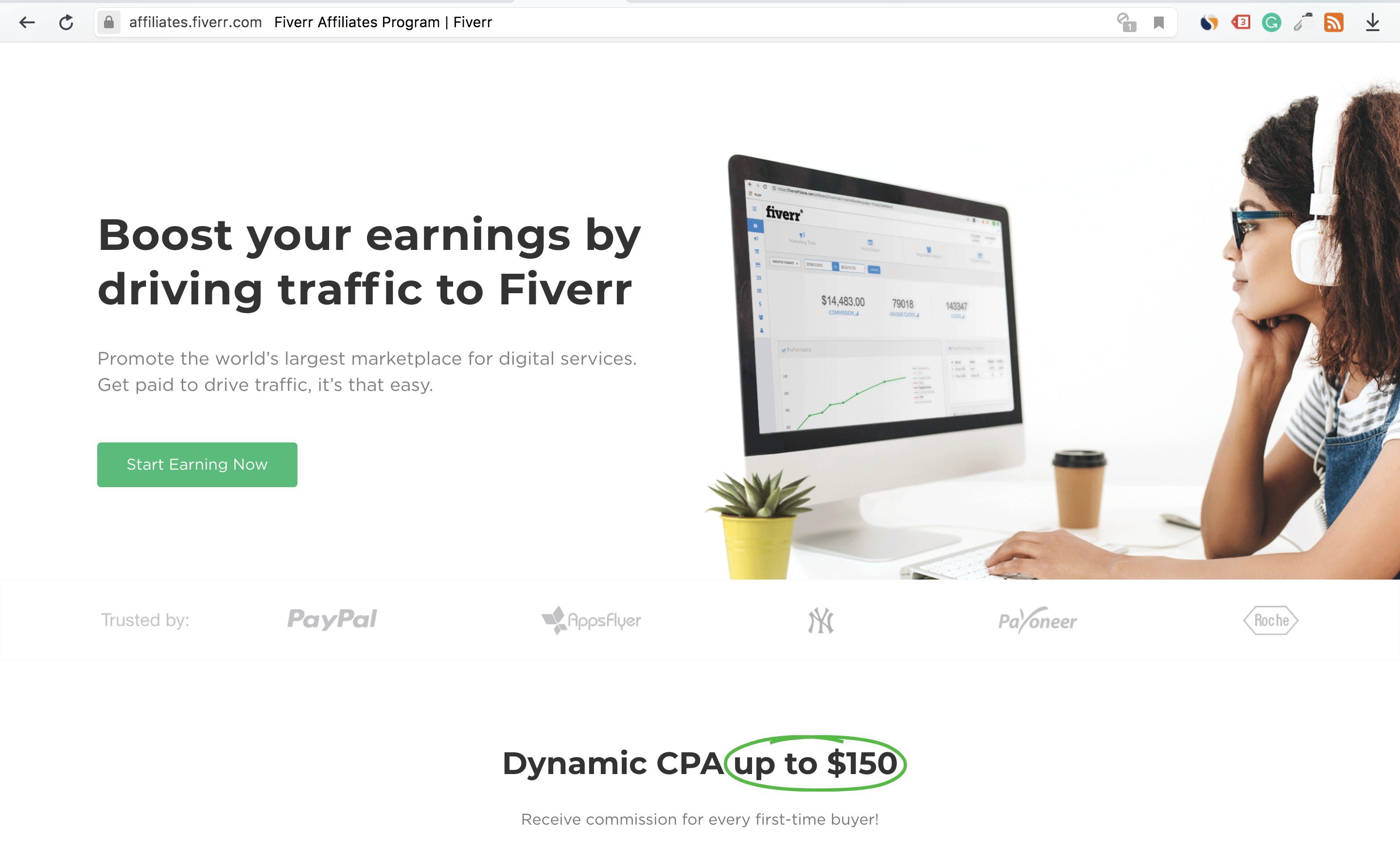 Fiverr offers an easy and convenient opportunity to make money digitally. Unlike other platforms, it allows affiliates to register even without a website. It is estimated to have close to 12 million users, and it prides itself as one of the hugest online services marketplace. 
Likewise, Fiverr has an attractive commission plan calculated with a CPA of around $150. Once you register with Fiverr, you get a life span attribution. What's more, the brand does not request a referral limit to new members.
Joining a Fiverr online affiliate program is a straightforward process that comprises two basic steps. After signing up, you only have to describe yourself in the second stage. From there, you become eligible to start promoting numerous Fiverr products.
This simplified form of promotion is a strong basis for swift conversions, rewarding commissions, and enhanced brand presence.
Although Coursera does not have numerous courses like other platforms, their generous commission arrangement is a game-changer. All in all, there are more than 4000 specializations and courses to try your luck. 
With an extended cookie life of 30 days, the affiliates enjoy consistent commissions in a less stressful way. On average, associates take home a commission of between 10 to 45%. This counts among the best rates in the industry.
Coursera has easily integrated tracking links. This makes it possible to track the performance of the affiliates effectively. Other benefits include professionally done text links and banners to add to your site.
Then, there are the weekly informative newsletters that pull throngs of people to the sites. Amazingly, you can access the daily updated product merchandiser section at no fee.
Endorsing HostGator gives a chance to the affiliates to earn close to $100 for every sign-up. Besides, the well-structured commissions ensure that associates earn more for their work. Uniquely, HostGator has a tiered reimbursement plan. Here, the more people you refer, the more you take home. 
There is an option of either using a hybrid model or a performance-based one. Once you register at HostGator, you instantly get an affiliate account manager. Besides, it becomes possible to access the company's email templates, banners, article contents, and text links.
The main reason behind these marketing tools is to aid in product penetration and surpass the main competitors. Additionally, HostGator has a helpful web host ideal for affiliate newcomers.
Conclusion
With minimal or no start-up costs, affiliate marketing becomes one of the most effective online income-generating projects.
As you have learned above, there are several types of online affiliate programs that you can choose from. The secret to the fastest conversions through affiliates is to recognize the popular online platforms for your audience.
Either way, almost all markets offer imperative affiliate programs. On that account, take time to try them out and discern the most triumphant for you.