CPA marketing is an affiliate model where a commission is paid when a user takes a specific action. Learn how to get started
CPA marketing is one of the fastest online revenue streams if you do it correctly.
If you are looking to monetize your audience through your blog, social media accounts, or email list, CPA marketing allows you to do exactly that.
But why would you choose CPA marketing out of all the monetization options out there?
Well, AdSense has the least cost per click (CPCs), while promoting affiliate products requires a ton of traffic and an audience that's ready to buy – something you aren't always guaranteed as a digital marketer.
Before we look at how you can get started with CPA marketing and even explore CPA benefits, tips, and best practices, let's first begin with the basics.
What is CPA Marketing?
CPA Meaning: CPA marketing stands for Cost per Action marketing.
It's an advertising payment method and a crucial part of affiliate marketing.
CPA marketing allows marketers to make money through a commission when a user or target audience takes a specific action.
Depending on the product or service you are promoting, the specific action will vary. Users may be required to buy a product/service, drive a click, submit an email, zip code, sign-up/create an account, complete a form, watch a video, etc.
The payment terms and rates will also vary depending on the product and the action required.
How does CPA marketing works?
To understand how CPA marketing works, we're going to see who is involved and their roles.
So, CPA marketing comprises of three key players:
The Affiliate/Publisher: This is the influencer, blogger, or marketer that promotes a product or service to an audience. Affiliates drive traffic to the business and earn a commission for every action taken.
Business or Advertiser: This is a brand that wants to partner with an affiliate to help them drive traffic, increase leads, generate sales, and boost conversation. These businesses are ready to funnel money to the affiliates on a commission basis.
CPA Network: CPA networks connect the affiliate with the business, and in this case, they are more like the middlemen.
If you are new to CPA marketing, there are a couple of industry terms you'll need to acquaint yourself with. The list below isn't complete, and these terms may vary from one CPA network to another – but will basically have the same meaning.
Affiliate Manager or AM: This is the person in charge of the affiliate offer for a merchant. AMs are responsible for recruiting and engaging affiliates as well as generating revenue for the business/merchant.
Chargeback: This occurs when you've already been paid for an action taken by the user/audience but didn't finalize the results, or the buyer returned the product. The commission paid is then deducted back into your account.
Category: This is the specific niche such as health, sports, gaming, etc., for which the CPA offer applies.
Sale/ Revenue Share: This means you get a cut of every sale you drive, either one-time or recurring.
Incent: This is short for incentivized. It means you can use free products or downloads to get users to take action.
Why CPA?
When done correctly, CPA marketing comes with several advantages. As an affiliate, all you need to do is connect to the right audience and source the best offers from CPA networks.
That said, here are some of the CPA benefits:
It's quick and easy to set-up: Getting started with CPA marketing isn't as complicated since you only need a website (with traffic) to promote offers through text links, images, or banners.
CPA advertising is low-risk: Since the businesses specify the action they need, affiliates reach these goals and are guaranteed their pay. Marketers are least susceptible to fraud, and the advertiser pays only after the sale or specified action.
Higher ROI: Affiliate marketing generates 16% of all the e-commerce sales in the United States. Customers are also more likely to spend more when purchasing off an affiliate's recommendation. This means more sales and higher commission rates.
How do I start a CPA marketing?
Getting started with CPA marketing follows a simple four-step procedure that we've discussed below in detail.
1. Find the best CPA offer.
You can use two popular sites to find CPA offers that suit your niche and audience – OfferVault and oDigger. You can also leverage your local connections, if any – provided you are working with a real business.
These two sites allow you to search for the best offers using keywords, network type, category, and price.
For example, using the OfferVault platform, you can search for a CPA offer under the beauty category using the "filters" section.
You can also click on the preview landing page hyperlink to check how the site looks like.
A rule of thumb is to look for an offer with a clean and professional landing page. This will boost the conversation rates, increasing your CPA marketing payouts.
2. Join a network
Once you've chosen a CPA offer, next is to sign up as an affiliate with the given network. In the example above, you can click "Run Offer," and you'll be taken to a sign-up page.
All the details you'll give out are essential, and you should make sure they are legitimate and working. More often, a representative from these affiliate networks will call you.
NB: If the network has displayed their phone number or email, you can choose to call/email them before they do. This may help you stand out from the rest or get accepted faster into that specific CPA marketing program.
3. Optimize your site for CPA marketing
Once you've been accepted into the CPA marketing campaign, what follows is integrating the offer into your site.
The more salesy and unprofessional the offer looks on your site, the less likely people will click on them. Meaning it won't convert, and you are less likely to benefit from it.
Instead, you want to place these offers on your site to blend naturally with the site design.
This way, your audience won't quickly tell that you are trying to close them.
If you are to achieve seamless integration, it's advisable to get a custom design that looks natural and professional, and people will have an easy time taking the specified action. Below is an example of such integration.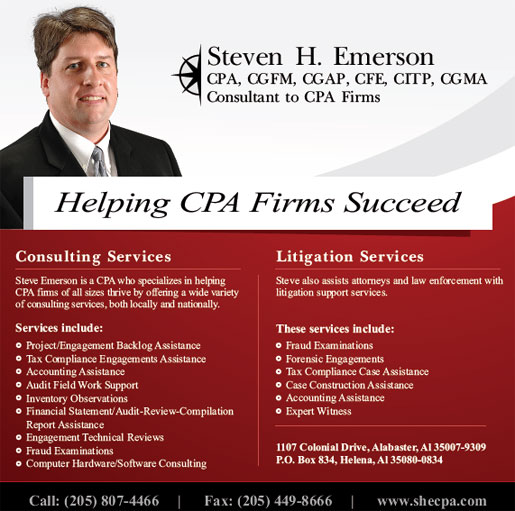 4. Drive traffic to your site        
Now that your site is optimized for CPA marketing, you need to get more people to see it and possibly take action. This is why traffic is important.
Heads up, even if you have the best CPA marketing plan set up in a profitable niche, it is still going to take you a minimum of about 6 months to really start seeing good traffic from search engines. Obtaining organic search engine traffic is the number one strategy for most marketers because the traffic is free and converts better.
SEO is perhaps, the best way to drive consistent traffic to your site. We shall see more about this in the later section.
If you have a massive following on social media, you can also start by promoting the offer to your audience.
Pay-per-click or PPC advertising is another option you can use to drive traffic to your site; however, this technique isn't sustainable. The moment you stop paying for traffic, your site traffic runs dry.
CPA marketing tips and best practices
Like any marketing technique, cost-per-action marketing comes with its challenges, and you need a workable strategy that converts.
Below are some CPA marketing tips you can use to drive success and boost your earnings as an affiliate/marketer.
Do proper research
Be close to your affiliate manager
SEO still matters
Be honest
Stick to the campaign's terms and conditions
1. Do Proper Research
Doing thorough research will help you avoid falling for some shady offers or signing up with a fraudulent affiliate network.
When looking for an offer, a rule of thumb is to start with customer reviews. Negative feedback from affiliates, such as payment frustration, is a huge turn-off.
In the screenshot below, Lemonads was added in Sep 2018, has 1000 offers with a 5-star rating.
The niche you choose to promote should also resonate with your audience. The worst thing you can do is promote an irrelevant product/service to your audience just because of a competitive payout.
If you have a massive following, you can choose to try the product/service first before promoting it.
This will make sure the product is legit and of good quality. Here, you'll reduce the chances of annoying your loyal audience – as this could hurt your future marketing campaigns.
Remember, high payouts aren't the only determining factor when looking for an offer.
The other aspects to consider are:
The affiliate network's reputation.
Years of experience and support system.
The ease of reaching out to the Affiliate manager.
2. Be close to your Affiliate Manager.
Every CPA marketing expert will tell you how your affiliate manager can enhance or frustrate your marketing experience.
The more personal and friendly you can get to your AM, the higher your chances of enjoying your CPA marketing campaigns. The idea is to build a relationship that's not outright transactional.
Put it simply – these are the guys responsible for raising or lowering your rates, suggesting better deals, and even reviewing your efforts.
3. SEO Still Matters
It's no secret that to drive qualified leads and the right prospects to your site, you need to focus on SEO.
Not only is this a long-term strategy but also a sustainable technique that will benefit your other marketing campaigns in the long run.
Research also shows that 93% of online experiences begin with search, and 75% of online users don't go past the first page of the Search Engine Results Pages (SERPs).
So, how will you make sure your site ranks on the first page of SERPs? Well, it all begins with keyword research, high-quality content, and backlinks before advancing to technical SEO and more.
This tool allows you to research the best keywords to target based on search volume, keyword competition, trends, and more.
If you are in a competitive niche, a rule of thumb is to choose high volume but low competition keywords.  
BiQ's Content Intelligence feature tells you how relevant your article is to your audience based on several factors such as used phrases and topics covered. You'll also see the content's keyword density so that you can adjust it accordingly.
The content grader will also rank your content based on factors such as keyword counts and relevancy. Aiming for an "A" grade can boost your content's SEO performance.
If you are promoting eCommerce products, refer to our comprehensive eCommerce SEO guide to learn more on optimizing your site to reflect the buyer behavior and benefit from eCommerce SEO best practices.
4. Be Honest
When it comes to CPA marketing, honesty and transparency play a critical role. From the moment you sign up with an affiliate network through to the interview process, you want to make sure you are as honest as possible.
Faking your years of experience will only work against you since you'll have set huge expectations you aren't likely to achieve.
Your WHO IS details on your site should also match your mailing address since most CPA marketing networks will want to have legitimate marketers and not brokers or third-party agencies.
Also, bear in mind that some CPA networks will set up a phone call or video interview, and you want to be as consistent with what you submitted on the site.
All these will boost your chances of being admitted into the CPA marketing network.
5. Stick to the Campaign's Terms and Conditions
Another common mistake most marketers make is failing to stick with the CPA marketing terms and conditions. Most businesses or CPA networks will specify the action they want your audience to take and how they should do it.
For example, most CPA marketing networks will specify which traffic source you can use to drive leads into their site, failure to which you may not be paid. In some instances, you could be banned from the network.
Driving phony leads to the business, and failing to follow simple instructions will also be considered a violation of the terms and conditions, and you won't get paid.
Does CPA Marketing Really Make Money?
If you are still wondering, it really is possible to make money with CPA marketing… but only if it is done right. You can also not making any cent if done wrong.
As easy as it may look, most people thought that they would see instant success by putting a link out there on their social page. But I'll be honest; it doesn't work that way.
You may need to research to find a product that's selling really well already, emulate successful techniques that others were using to sell it, and then start selling it yourself. Along the way, if you found yourself not performing well like others, stop and identify what you are doing wrong and what can be done to fix the flaw.
If you are just starting in CPA marketing, hang in there. The initial push is definitely difficult, but once that money snowball finally starts, there is simply no better way to make a living.
Conclusion
CPA affiliate marketing is one of the most effective monetization techniques that gives you the option to earn more without necessarily closing your audience upfront.
ROI-minded marketers are now shifting from traditional marketing schemes such as AdSense to CPA marketing, thanks to the increasingly growing market.
As of 2020, affiliate marketing was estimated to be well over $16 billion, and Awin Report says the market is growing 10% year-over-year.
Considering that CPA marketing is one of the most common affiliate marketing models, there're enough reasons why marketers should give this option a try.