An experienced SEO freelancer who knows his/her stuff can help companies boost their search engine rankings. Here are 8 steps you can take to being your SEO freelancing career.
Search engine optimization (commonly known as SEO) isn't everyone's cup of tea.
SEO has become so entrenched in our website scaling processes that we cannot do without it.
It can be incredibly difficult to get off the ground, especially for a startup SEO enthusiast.
Big-name brands have been known to pay large sums of money to source for and hire SEO freelancers to boost their search engine rankings.
The importance of SEO for your website's overall success cannot be overstated.
Plus, you don't just need a professional SEO backing your brand's online performance.
You need an experienced SEO freelancer who knows his/her stuff.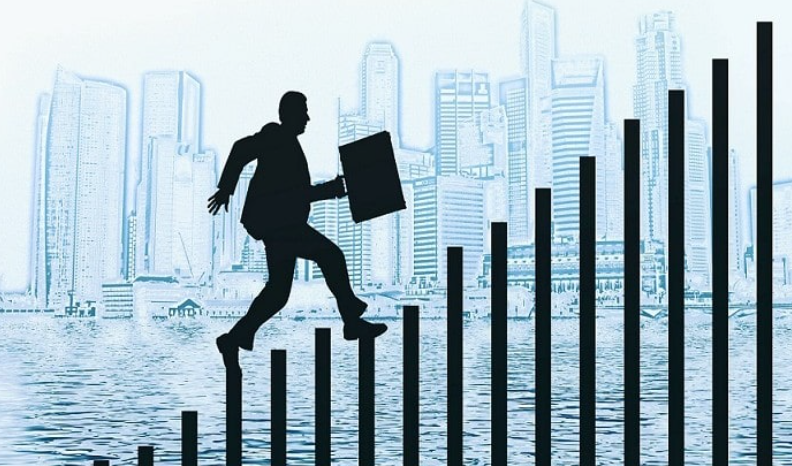 The freelancer SEO career is a very fulfilling one in terms of the work contribution you can bring to the table and the financial gains.
However, very few people can confidently say they've truly tapped into this goldmine.
How to Begin Freelance SEO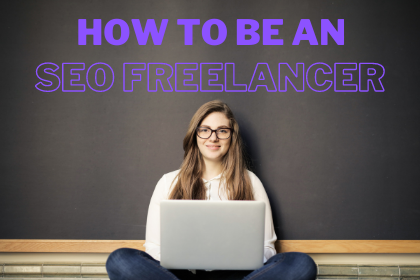 Choosing the SEO freelancer's career path is the perfect way to showcase your creativity to the world.
And when done right, you can grow your own network and make multiple connections within a short time span.
Companies are always on the lookout for experienced freelance SEOs who can impact real change in their marketing efforts.
Did you know that 9 out of 10 brands leverage social media for its marketing purposes?
Another 89% of marketing experts rely on email marketing to boost their lead generation.
Simply put, any brand with a strong digital presence depends on search engine optimization to get ahead of the competition.
So, how exactly do you set the course to become an SEO freelancer that big-name companies will fight to have in their team one day?
Let's find out!
1. Recognize Your SEO Knowledge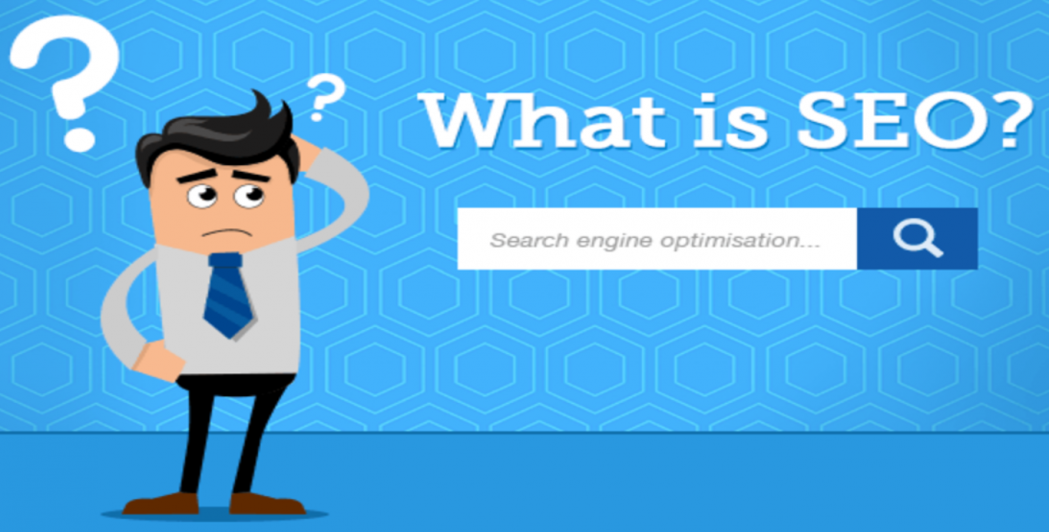 Even before you consider applying for an SEO-related job, you must first have all the necessary knowledge and data for the job.
As mentioned earlier, SEO isn't an easy job description.
Therefore, you must prepare yourself to invest a lot of time, energy, and resources to understand how SEO works.
What is it all about?
How can you optimize a website for the search engines to rank higher in search results pages?
In other words, you have a lot of work to do.
Start by familiarizing yourself with the different elements that make up the entire SEO.
These include on-page SEO, off-page SEO, and technical SEO.
You must also understand the important SEO terminologies such as:
Keyword research
Backlinks
Link building
Black hat SEO
White hat SEO
SEO is so broad and changes so rapidly that no one ever truly understands it.
You need to know as much as you can about it and work on everything else as you go.
Essentially, you will understand what SEO aspects you're good/bad in and use this knowledge to choose the right jobs that suit you.
2. Build Your Own Website
Before you establish yourself as an SEO freelancer, you'll need a website.
This is a platform where you can market your skills and the services you're best at.
Having a website will also make you more credible and trustworthy.
It brings you forward as a reliable and worthy candidate for many potential clients.
Again, listing your services on your website is beneficial as it helps you showcase what SEO services you offer.
This saves a lot of your time as you reduce your client search to a list of potential prospects for whom you can get projects started immediately.
Some common SEO freelancing tasks you should know is how to optimize:
Page content
Page titles
Headings and sub-headings
Meta descriptions
Perhaps one of the most important aspects of starting a website is pinning down your writing strengths and weaknesses.
You cannot succeed as an SEO freelancer if your writing skills aren't good.
While this might sound like an optimal step, you will soon realize its importance once you start your SEO copywriting work.
3. Start Small, Get Reviews
Basically, you must always start from somewhere.
And starting as a freelance SEO expert isn't any different.
If you haven't build a big enough name for yourself, you'll find it hard to attract established and reputable companies.
Thus, it becomes increasingly difficult if you want to catch bigger fish.
Therefore, to land bigger projects, you need to gather enough positive client reviews and work recommendations.
Reviews are critical for building your credibility and reliability as a professional freelancer.
As such, you will need to invest in getting as many positive reviews and recommendations from the first few clients you work with.
The best way to do that fast is by taking up smaller projects and finishing them on time and according to your client's specifications.
Afterward, request the client to provide you with feedback and review for your work.
Remember, favorable feedback will enhance your work prospects as reviews help you get even more reputable clients with bigger projects.
4. Set Your Value
As an SEO freelancer, you must know your worth and work towards improving it.
Most people consider and try freelance life because of two main factors:
Financial benefits
Freedom to work at your own will.
An established SEO freelancer can indeed make even more money than regular work professionals.
However, this will only be possible when you know what you are doing plus your real worth.
Being able to gauge your projects' pricing can be one of the most challenging factors in SEO freelancing.
It gets even more frustrating if you're just starting in freelance SEO.
SEO is a flourishing industry right now, thanks largely to the immense digital prominence.
However, as SEO's popularity grows, so does the competition surrounding it.
There's also more professional involvement in the online war for top spots and lead dominance than ever.
This competition can negatively impact your pricing on projects because some SEO professionals are willing to work at really low rates.
These are just a few of the factors that could affect your pricing, as clients also tend to opt for cheaper SEO professionals.
But this doesn't mean you should also lower your value.
Determine your rate based on your SEO expertise and market-rate and work from there.
Know your worth and strive to ensure your clients know it too.
5. Work Hard
SEO freelancing is an extremely hot and competitive topic and industry right now.
It's also not always fun.
Being an SEO freelancer requires a lot of commitment and dedication to work like no other daily profession.
Therefore, your head and heart must really be in it; it's not only about the financial perks.
Passion plays an instrumental role.
As a freelance SEO, your clients will expect you to churn their website rankings quickly.
You will need to invest all your energy and efforts in that direction.
Clients will also expect you to deliver work in a timely fashion as per their expectations and stick to schedules.
After all, if you're to become a leader in the SEO freelancing industry, you must start selling your services with complete dedication to all your customers.
This stems from building a strong cover letter strategy to increase your chances of getting hired by even bigger companies to work on even more demanding and high-paying projects.
As a freelance SEO expert, your cover letter has to talk about:
Keyword development
Online content strategy
Website analytics
Web traffic management
Organic and paid traffic
ROI analysis
Social media platforms
Hard work builds assurance and credibility to your overall work ethic.
That equates to a gold-standard in this line of work.
6. Look at What Leading SEO Experts are Doing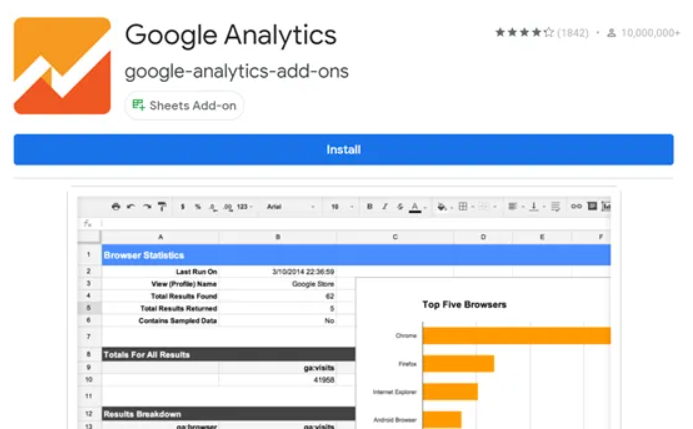 By this point, you should have a generally good sense of what SEO is and some specific aspects like content analysis and keyword research.
To be the best at anything, you will first need to learn the basics and know what the experts already in that field did to become good at their jobs.
The same goes for SEO freelancing.
As such, you must have a broad sense of the SEO industry from an SEO expert's eyes before diving right in.
The benefits of monitoring and studying what SEO experts did to become the best will help you optimize your learning curve to their trajectory.
Essentially, you will learn what they did differently from other SEOs, their level of competency, strengths, and even weaknesses, and capitalize on this info to make your SEO freelancer career even better.
7. Continue Learning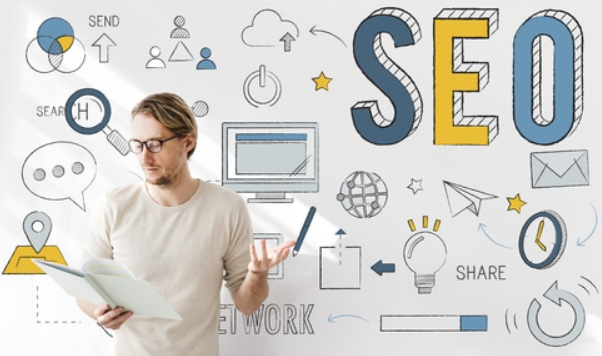 Once you've set the course to become an SEO freelancer, you will gain insight into a lot of working experience.
SEO is basically a whole new world that's hidden from everyone else.
And the best part about learning SEO is that with or without formal education or an SEO certificate, you can still grow to become one of the best SEOs ever to grace the industry.
Remember, an SEO job role isn't limited to how many SEO concepts you know.
It's mostly more about how practical you are with what you know.
The secret to becoming an SEO expert lies in how much practice, time, and effort you invest into it.
Prove to your future clients that you've got what it takes to improve their rankings in the SERPs, and they'll hire you no matter your price tag.
Companies and SEO agencies won't hire you because of your qualifications or how many references are in your portfolio.
They will hire you for your experience and promise to increase their overall rankings.
Ultimately, every business is looking for that special SEO to help them gain more customers and organic traffic.
That can be you.
8. Use SEO Tools
Having the right SEO tools can make your freelancer's life easier, provided you know how to use these solutions.
Also, besides being familiar with SEO's absolute essentials (Google Analytics and Google Search Console), you will also need to familiarize yourself with other SEO tools that are just as important.
Here's a tool I have in mind:
BiQ Cloud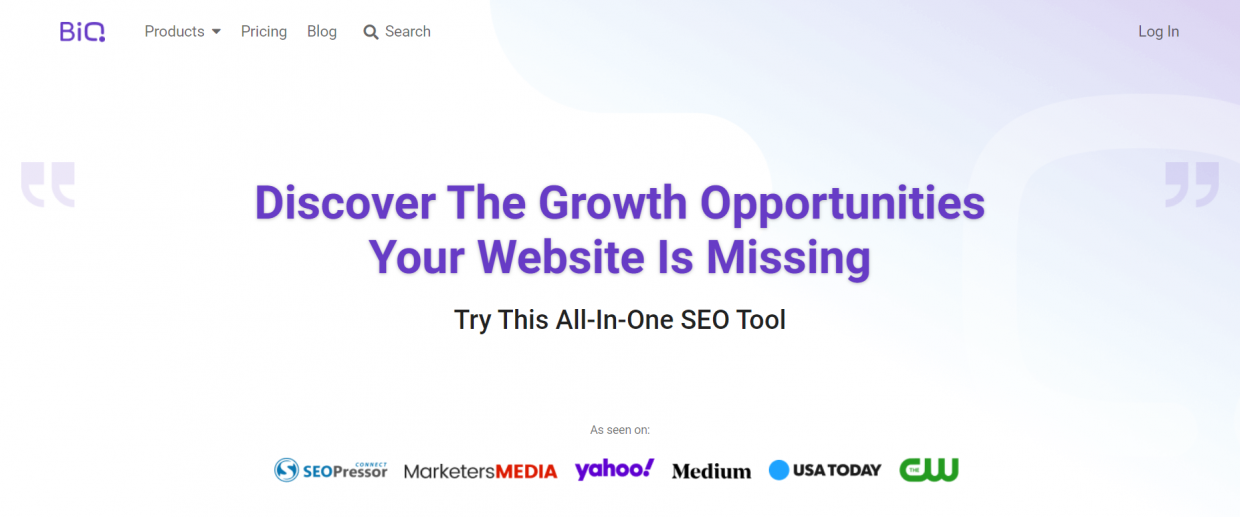 BiQ Cloud is an online SEO Suite that comes packed with all the tools and features to get your SEO on the right path.
It is the all-in-one SEO tool that lets you pay for only what you need and use.
BiQ democratizes pricing and lets you scale your website as your needs grow.
BiQ also boasts some amazing SEO features, including:
Keyword Intelligence
BiQ's Keyword Intelligence allows you to find high-value keywords that have the potential of giving you more traffic at a lower competition.
You will also gain critical data that allows you to search for users' intent behind the keywords.
This allows you to provide your visitors with more relevant and personalized content.
Content Intelligence
You will have access to relevant insights that allow you to draft, edit, and write great content.
This is because BiQ's Content Intelligence comes with an AI-guided content optimizer.
Not only your users will love your content, but search engines as well.
This puts you in the sights of some top-rated clients and brands in the industry.
Rank Intelligence
BiQ's Rank Intelligence is the perfect tool you can use to find out exactly which keywords you rank for.
This includes keywords you didn't even know you ranked for.
With Rank Intelligence, you'll know which keyword and pages need optimization to improve their ranking in search engine results.
Rank Tracking
Lastly, BiQ's Rank Tracking allows you to track and monitor your website's ranking in the search engine results pages.
You can also use BiQ's Rank Tracking to measure your SEO performance and keyword rankings.
It also helps you know the keywords and pages you're currently ranking in the SERPs.
The Data Explorer feature is complete with insightful metrics and charts that will help you to optimize your website even further.
Wrapping It Up
There's no doubt that beginning a career as an SEO freelancer will have challenges and opportunities.
However, before you decide to follow this career path, it's important to assess if it's the right fit for you.
Search engine optimization demands a lot of time and dedication.
Therefore, be sure this is something you really want to do.
The tips mentioned above should help your SEO freelancing career path.
Try them out today and see what promises SEO has in store for you.