Influencer marketing has all it takes to bring a huge and positive impact to your brand. So today we're going to learn what it is and how it will benefit your SEO
Influencer marketing and SEO has, for a long time, been a subject of heated debate for content marketers and brands.
It's not so long ago that SEO experts recommended using backlinking strategies to improve their website authority and trustworthiness. Influencer marketing helps you achieve this goal faster and more effectively.
Ultimately, every online business is always looking to boost its authority and rank higher in the search results. But competition has become so stiff to the point that you must be willing to utilize all options available to stand out from the crowd.
Influencer marketing makes this possible.
What is an Influencer?
Influencers are mostly regular people who have a significant impact on a large following and a "say" in other people's opinions and actions. They can also be journalists or reporters, experts in different fields, or just people with celebrity status.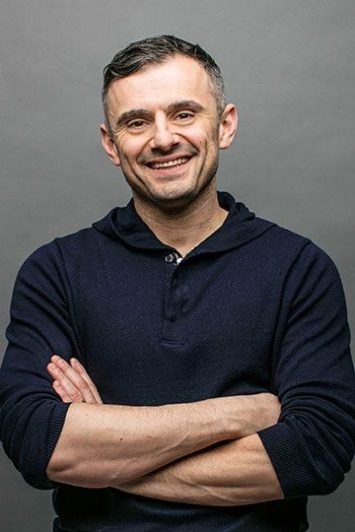 In the past decade, social media, in particular, has grown rapidly in importance, establishing itself as one of the most popular and widely preferred online activities.
In 2020, 3.6 billion people were on social media worldwide, almost half of the world population. And the number is projected to increase to over 4.4 billion by 2025.
From this data, you can see the reason why brands and big companies are interested in using social media influencers to improve their reach and brand visibility.
In marketing, influencers are connected to key roles – typically promoting products/services of businesses – through the community, industry, or social media outlet.
Inevitably, the over 3.6 billion social media users look up to influencers to guide their purchasing decisions.
Brands love using influencers because they bring new trends in the industry and encourage a large following to purchase products/services they promote.
A single post from one of the hottest celebrities about your brand right now could bring hundreds of thousands of leads to your website in an instance.
It wouldn't work any better than this!
What is Influencer Marketing?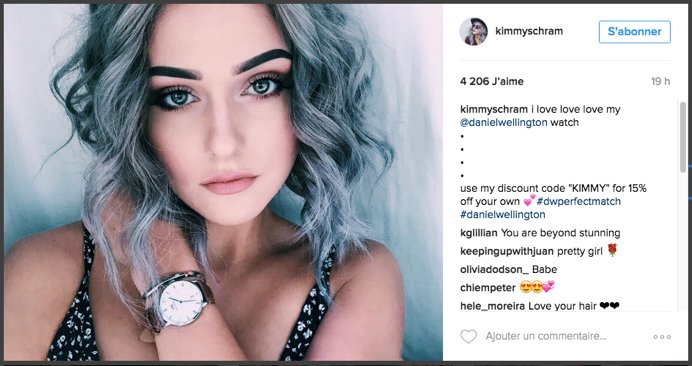 Simply put, influencer marketing is one of the most effective and popular marketing strategies today. Its popularity comes from the fact that online users are now more informed than ever.
It has become a lot harder to convince target audiences to visit brand websites, let alone purchase products/services.
Influencers are the ones driving this mass following. Therefore, they play a key role in influencing their purchasing decisions. This makes them critical assets to have in your arsenal to use for product mentions and endorsements.
Relationship Between Influencer Marketing and SEO Today
Many marketers strive to align their brands with influencers as this kind of engagement is a time-tested formula to expand their brand visibility rapidly.
With influencer marketing, you will have a much larger target audience suddenly exposed to your brand. This often results in significant spikes in your overall traffic and also brings about more leads, subscribers, and followers.
But an even greater benefit of utilizing influencer marketing most brands miss out on is its long-term search engine improvement. A study by Moz found that influencer marketing had significant weight on improving your organic search.
With that, let's dive into the relationship between influencer marketing and SEO and how it can benefit your online brand:
1. Good for Social Media Traction
Social sharing has always been one of the most effective ways of improving engagement with your target audience. It will also improve your off-page SEO and get you favorable credits in Google's books.
If you have quality content or products/services, then you already have a foundation you can use to gain social traction and get more links. Social media acts as a broadcast channel, boosting your overall reach on social platforms.
Ultimately, this will boost your social engagements and encourage more external traffic to your website. And the more external links you get, the more authority you will gain in the search engine results pages.
With proper social media planning, you should aim to get a steady flow of visitors and shares through multiple social platforms. These will increase your search engine rankings and get even more traffic and visibility to your brand.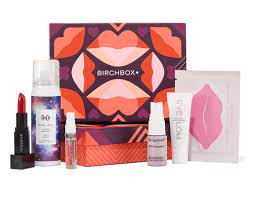 Take Birchbox, for example. This company provides online subscriptions for beauty supplies. Birchbox partnered with Emily Schuman, a lifestyle blogger. The company asked Emily to customize their beauty supply boxes that fans would love.
Emily Schuman showed off the Birchbox new box designs to her 300,000+ followers on Instagram. It was an instant hit!
In partnering with Emily Schuman, both the company and the influencer were exposed to new audiences that would significantly boost their value.
Influencers can bring your content into discussions and forums where it makes the most impact. Doing so will improve your social reputation and domain authority, allowing you to maximize your reach.
2. Leverage from Long-Tail Keyword Gains
Long-tail keywords play a critical role in any influencer marketing campaign. In fact, long-tail keywords account for over 70% of all web searches, making it a top-ranking factor in the SERPs.
Influencer marketing isn't just about using influential people to promote your brand or product/service. The plan is to leverage influencers who are a good fit for any long-tail keywords you wish to target. Ultimately, every influencer has a set of long-tail keywords they are associated with.
Therefore, it's upon you as a brand to search for and hire influencers or celebrities associated with high-traffic and low competition long-tail keywords.
Think workouts, makeup lessons, hair tutorials, interviews, etc. Content around such topics counts toward building brand authority.
As an online business, one of the best ways to leverage this is to look for long-tail SEO keywords proven to generate results, conversions, and traffic. Then apply these same long-tail keywords to your influencer database.
BiQ Keyword Intelligence is one of the leading online SEO Suites to help you seek relevant, long-tail keywords. Simply enter your target keywords in the Keyword Intelligence tool, and the program will provide you with a list of related keywords that include a mixture of both short- and long-tail keywords.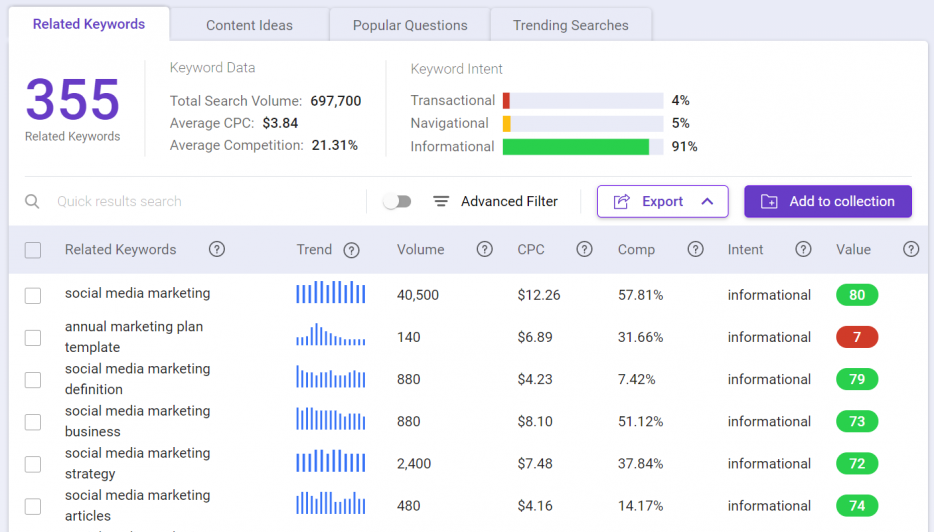 You can click the 'Advanced Filter' on BiQ Keyword Intelligence to filter only long-tail keywords and sort the keywords in terms of relatedness to your target keyword.
You can also sort the keywords based on value to find and use the higher valued keywords, potentially bringing more organic traffic to your brand at a lower competition.
Like other digital marketing decisions, this data can improve your influencer marketing strategy.
Therefore, be sure to use influencer analytics to collect and measure data to boost your online presence and content engagement.
3. Influencers Provide Quality Content
Drafting unique, high-quality, and evergreen content every other time isn't an easy task. But it plays a critical role in improving your overall search rankings. Google considers content freshness, the quality and quantity of shares, and keyword usage to determine rankings.
The amount of unique content you post impacts how your brand ranks in the search results:
Trouble is, even experienced content marketers run out of content ideas eventually. Sure, you can be great at drafting interesting content ideas. But it won't always be like this.
This is where influencer marketing comes into play. Influencers can add a fresh voice to your brand and bring new ideas you can exploit to boost your content marketing campaigns.
In one study, over 96% of business respondents claimed they preferred brands to provide more content from their industries. These can be in the form of product reviews, guest posting, or, better yet, social media takeover campaigns.
Influencers give businesses access to a massive following and post on behalf of the brand.
Google not only looks at keyword usage but also content quality and readability. And the best part about this is that you can achieve this with BiQ Content Intelligence.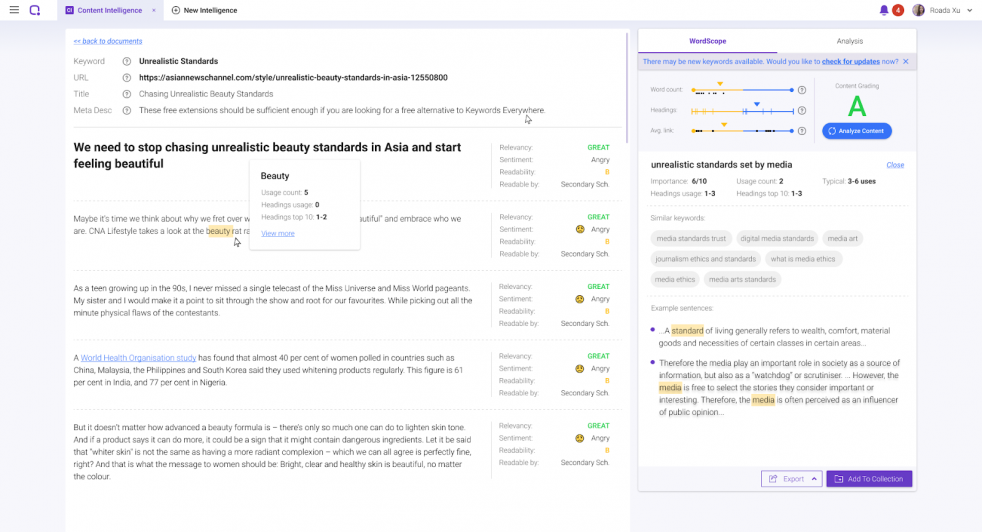 BiQ Content Intelligence will provide you with content-driven strategies aimed at helping you draft SEO-friendly posts. You will also have access to critical data that analyzes your content as you write it in real-time. It provides you with more interactive writing tips. You will be presented with critical data analysis to tell you how relevant your content is.
4. Build a Diverse and Strong Link Profile
The issue with using influencer marketing for inbound links is that many disclose such links as sponsored. Starting an influencer marketing campaign is one of the best strategies for getting around this issue.
Traditionally, brands use influencer marketing and SEO to create "commercials" for their branding campaigns. They are also very sales-driven and focused on pushing brands or products/services directly.
When working with an influencer, it's best to create a campaign that is related to specific issues in your industry. This is a much more effective strategy than making them an extension of your brand's sales team.
Get your influencers to create text or video content based on their thoughts about their preferred topics, citing your website as a resource. This will come out more naturally to the influencer, and customers will find it more convincing, too.
Building inbound links will become easier with the use of active influencer marketing, promoting, and advertising your products or services.
5. Boost Brand Visibility and Engagement
One of the biggest challenges many marketers and brands face is getting their messages heard over the buzz. Today's digital marketplace has become so fierce, with competition mounting by the day. In fact, traffic and engagement ranked as two of the most important ranking factors.
Simply put, the more engaged your target audience is, the more traffic you'll drive to your website, products, and services.
Influencer marketing couldn't be more important for your online campaigning strategies.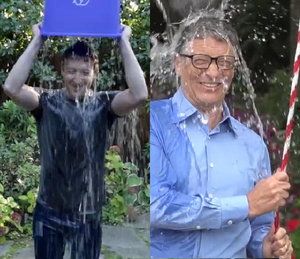 Several studies have found that over 92% of online users trust recommendations from fellow people over brand advertisements. Online consumers know and trust influencers. They follow them on social media and other online platforms and channels.
Influencers have followers who hang on every product recommendation or review from people they trust. Your brand can take advantage of this to enhance visibility and awareness on social media and blogs.
The traffic your influencers bring to your website will increase your SEO rankings significantly. However, don't forget about engagement, too. Not everyone with a massive following on social media guarantees high content engagement.
An influencer with a million followers may not be as impactful as a micro-influencer with just 20,000 followers in your industry.
Another study has found that over 60% of millennial subscribers trust and refer to buyer advice from YouTube influencers over endorsements and advertisements from traditional celebrities.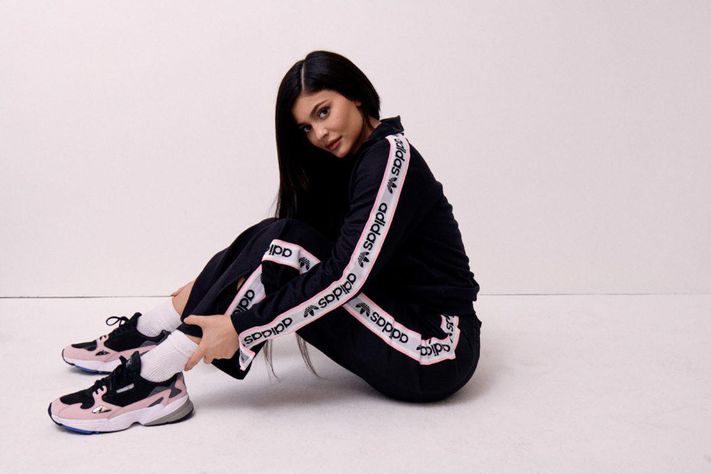 As of writing this, influencer recommendations and reviews play a pivotal role in influencing brand trust in almost all online platforms. Any content posted by influencers will have their fans talking about it and sharing it with their following.
It's one of the most effective strategies to improve your social visibility and keep your engagement high. And if done perfectly, your brand or products/services could even go viral (every brand's dream).
6. Drive Purchase Decisions
Consumers look up to influencers for advice on what products or services to purchase. There's just no better or simpler way to put this.
Why do you think influencers have thousands or millions of followers on their social media platforms? People are inspired by them. Influencers have built a strong reputation in the online platform to become a trusted resource for genuine opinions and recommendations about different products/services.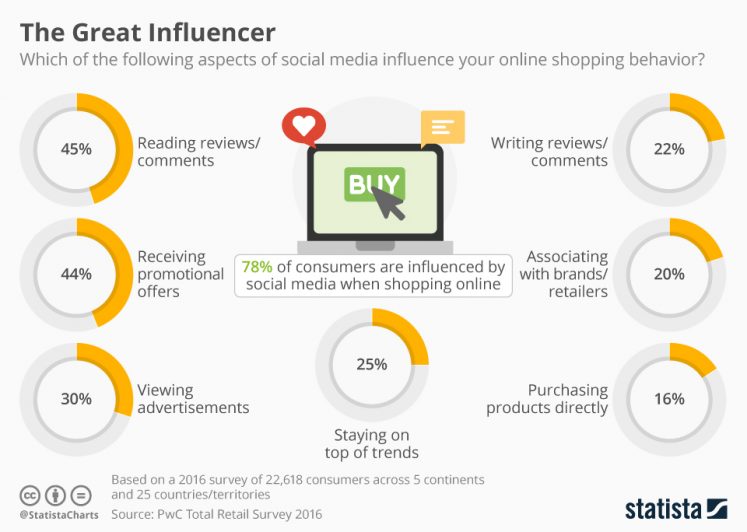 It is this loyal following that has helped make influencer marketing successful to the point it is today. Therefore, any recommendations or advice coming from these influential people is deeply trusted. People listen to them. As a brand, you want to capitalize on this, fast.
If an influencer recommends your brand or product/service, people will be more receptive and listen to what you actually have to say. That's why the biggest benefit of using influencer marketing is the ability to build credibility and trust for your brand.
Conclusion: Does Influencer Marketing Work?
After reading this excerpt, what do you think? Personally, I agree fully that influencer marketing and SEO go hand-in-hand.
If you can just find and utilize the full power of well-cultivated influencer marketing, you can realize a massive boost in your search engine rankings. This makes it one of the most effective and ideal marketing options for your brand.
Try using influencer marketing today and see the transformation it has on your brand!