Becoming an SEO expert is actually quite simple, although it is not easy. Follow the 7 tips on how to become an expert in SEO to earn your rankings in the search engine results page!
Becoming an SEO expert or professional is actually quite simple.
Not easy, might I add.
But if you stick to the tips and tricks mentioned below, it should be smooth sailing.
However, SEO can be quite costly.
Especially if you hire an SEO expert for the job.
Then again, why hire an SEO agency for the job when you can do it yourself?
After all, it's the quickest way if you learn SEO by yourself.
What's An SEO Expert?
It's the question that has most content creators scratching their heads.
An SEO expert is someone who specializes in website optimization to achieve higher search engine rankings.
An SEO expert, or SEO specialist is also an individual who knows how to attract more traffic from search engines.
However, the term expert is fairly relative.
For instance, one might be an SEO expert to some people.
But other content creators with more experience almost certainly wouldn't see you as such.
Ultimately, no matter how much SEO processes you learn, there's always that someone who knows more and could probably teach you a lot.
For this reason, I share these expert SEO tips with you, hoping that you learn something from here.
But my overall goal is to help you learn enough to get positive results from your SEO processes consistently.
How To Be An SEO Expert
Here's where you learn how to master SEO and use it as your playground to earn a place in the top spots in the SERPs.
As old as you might think SEO is, it's still quite new to most content creators.
There's an ocean of information!
Even the top SEO experts in the industry are yet to learn.
So, what is an SEO expert and how do you become one?
Here's a comprehensive list of the most common steps to become an SEO expert.
1. Understand How Search Engines Work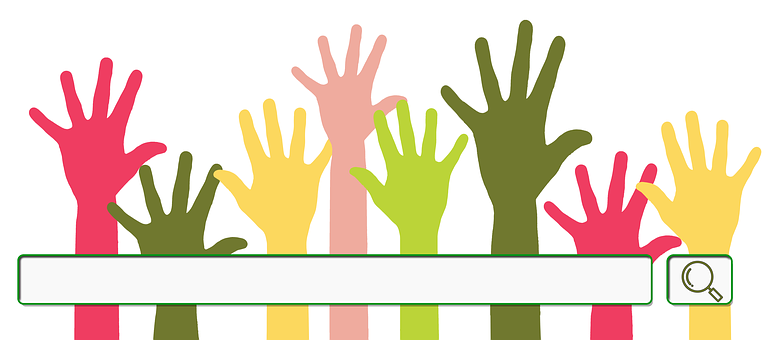 SEO is all about search engines and how they work.
Before you even start to think about SEO, you must familiarize yourself with search engines and how they work.
Google's index has trillions of web pages that are built mainly from crawling the web.
That's how Google matches over 3.5 billion searches made through its search query every day.
That's about 40,000 search queries per second on average.
Even more impressive, Google gets millions of these searches right every time.
Searchers receive relevant search results almost all the time (rarely do you not get what you order for on Google).
For most content creators, this is probably something you already know.
But still, it's always good to start from somewhere.
Start with the basic concepts, then slowly work your way to the complicated theories.
Essentially, search engines use three main processes which are:
Crawling – to discover content on the internet space
Indexing – to add and organize content in the search engine index
Ranking – to decide which websites are the most relevant and how they rank in the SERPs for any given query
Every SEO expert must know how to optimize their websites for each of these stages.
Only then can search engines read, index, and rank your content without issues.
2. Understand Key Ranking Factors
Did you know that Google uses over 200 ranking factors in their algorithm?
It's quite shocking really.
Even SEO experts know just a few and still make the most out of them.
So, you don't necessarily need to know or implement them all in your content.
In fact, most of these ranking factors circle back to three different strategies of measurement.
Relevancy
This refers to how well your web page matches the searcher's query.
For instance, if a searcher types "how to make bagels" into Google, the search engine won't return web pages about cars or phones because that's irrelevant.
It's one of the main reasons why SEO is so important.
Web page relevance even goes as deep as to match your content type to what searchers actually want to see.
For instance, the search query example above is looking for a tutorial.
The searcher isn't looking to buy ready-made bagels.
For that reason, the results on Google's first page will be blog posts, not product pages.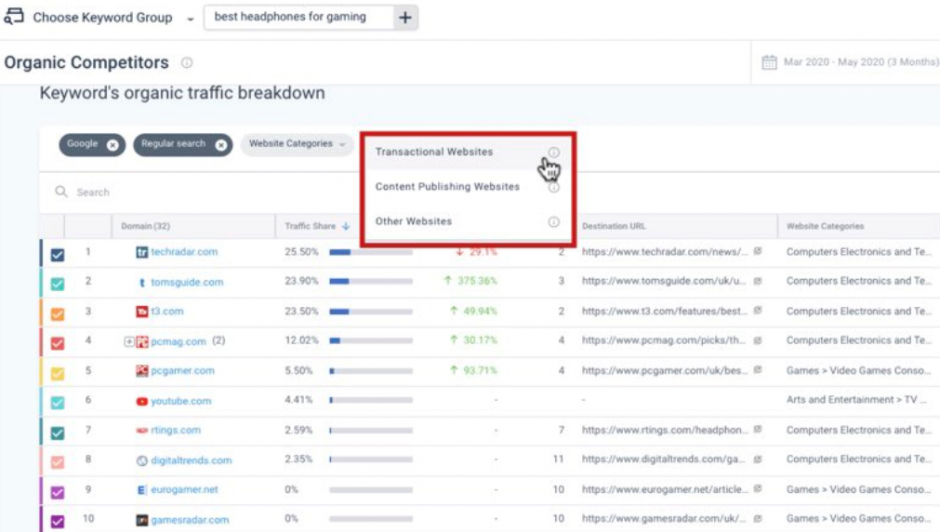 Optimizing your website for search intent is a critical strategy to boost your website's relevance in the SERPs.
Authority
Website authority largely boils down to backlinks.
According to most "Google experts", the more high-quality backlinks your site has, the higher you are likely to rank.
Basically, the best backlinks have two main attributes: authority and relevance.
Your website's authority relates to the power the linking website has on your web page.
Domain rating and URL rating are critical measuring tips to use as powerful links from high-quality pages fetch the highest ratings in the SERPs.
Relevance relates more to the topic of your linking website and web page.
For instance, a blog post about "how to make bagels" has two backlinks.
One is from a health website and the other is from a tech blog.
The link from the health website will probably be the most relevant.
Still, page-level relevance also plays a key role.
Say the health blog is about bodybuilding while the tech blog is about smart diffusers, then the link from the tech site may be the most relevant.
Therefore, ensure you link to relevant websites to your own if you to win favors with Google.
Utility
Google's primary objective is always to show the best possible results in pole position, the second-best below it, in that order.
That means it's not enough just to match your user's search intent.
Your content must also be deserving of the top spot to rank there.
However, what constitutes utility and quality depends more on the search query itself.
As such, the best action is always to review the current top-ranking websites.
See what they're doing right and where they're falling short and capitalize on it.
3. Master The Four Main Ingredients Of SEO
SEO is mainly a puzzle with several pieces scattered all over the internet.
Understanding how each of these pieces fit together is critical for any industry professional looking to make a difference in the online space.
Let's go through the four different pieces below.
Keyword Research
Keyword research basically involves searching for relevant words and phrases that online users are likely to use to search for information in search engines like Google.
Generally, you want to target keywords that:
Have more traffic potential
Aren't too competitive
Have business value
To find keywords that fit this description, simply enter your ideas into BiQ's Keyword Intelligence tool.
Then check the keywords ideas reports.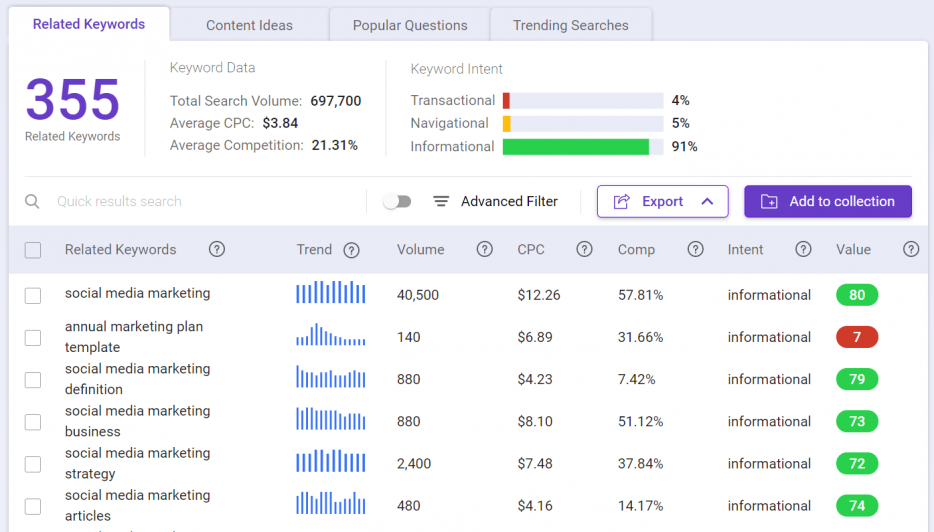 For every keyword, Keyword Intelligence will provide important metrics like the search volume, keyword difficulty, search intent, and clicks.
But overall, the best keywords define ones with high business value, high traffic potential, and low-ranking difficulty.
On-Page SEO
This is the practice of optimizing websites to improve their rankings and attract more organic traffic from the SERPs.
For the best on-page SEO results, you must learn to:
Optimize your web pages for search intent
Use descriptive alt tags for images
Write enticing meta titles and meta descriptions
Internally link to web pages you want to rank for
Use keyword modifiers in title tags
When executed perfectly, on-page SEO could be the answer to all your SEO needs.
You'll be ranking on the first pages in the search engines within the shortest period.
Link Building
As a content creator, you're probably already familiar with the term.
Link building is the process of using backlinks from third-party web pages to help improve your website's rankings and boost organic traffic.
Backlinking can also send referral traffic to your web pages and possibly get you conversions.
This is something you seriously have to consider if you want Google and other top search engines like Bing and Yahoo! to see your website as an authority.
Technical SEO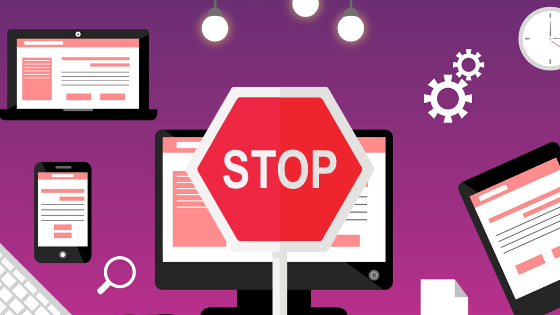 Technical SEO is basically the optimization of your website so that search engine bots can easily crawl and index your content.
Not only that, visitors can also have a positive user experience.
Basically, this is what SEO is all about, or a big part of it, so to say.
A few strategies you can use to improve user and search experience include:
Improving loading speed
Optimizing robots.txt for better crawl efficiency
Using canonical tags to prevent content duplicates
Removing broken links
Noindex for thin content
Giving searchers a satisfactory user experience is Google's priority.
That means it's your priority too.
And making Google happy is what you want to be doing to be in the search engine giant's good books.
Technical SEO is how you get there.
4. Start a Website
On a more positive note, this is how most SEO experts we know today started with SEO.
It's also how I'd recommend that you learn how to master SEO.
Here's why.
Running your own website basically puts you in the driver's seat.
You can make changes FAST and react to any new ranking updates by Google at lightning speed.
No need to ping your superiors every time you want to change a title tag or make a few web designs on the site.
Whenever you see something that needs changing, change it and wait for the results.
This working strategy is several times faster.
Especially when you're working with your own website than with someone else's property.
Basically, we're talking about things like web designs, copywriting, social media, outreach, and email list building.
From here, it's a case of putting SEO knowledge to work by optimizing your content and building some links to ensure your website is technically sound.
You'll never learn more about SEO than through this process.
That said, starting and optimizing your own website will obviously take some time.
And writing your own original content is even more time-consuming.
But you'll eventually get the hang of it with time.
5. Be Patient
Patience is the name of the game, especially when it comes to SEO.
There's just no way you can talk about SEO without mentioning the word "patience."
It takes time to work and can be quite demanding.
So, don't give up too soon or rush to conclusions.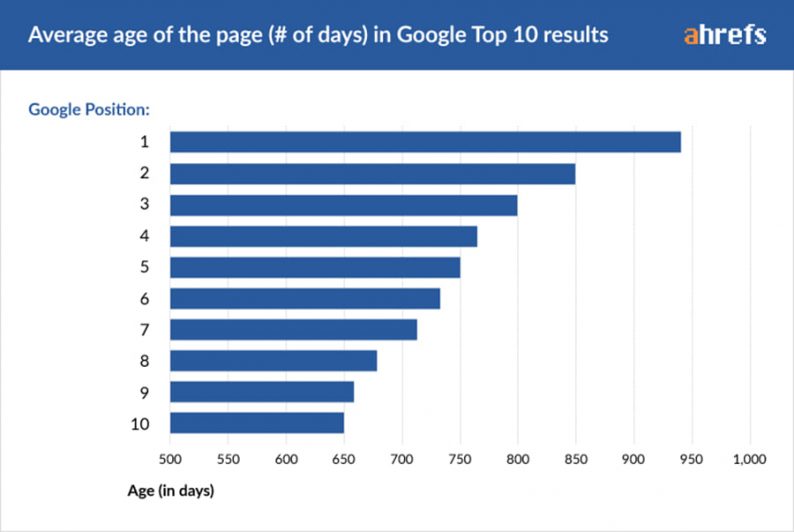 Becoming an SEO expert isn't an overnight process, no matter how good you are.
So, don't feel bad when your content ranks on the "thirteenth" page of Google for the first few weeks.
We all have to start from somewhere, right?
SEO isn't the quickest way to boost your traffic.
But once it gains traction, you can mint some good revenue from it for the long term.
If you want something more immediate, you could try PPC campaigns.
However, if you create great content, optimize your web pages, build enough high-quality links, and follow keyword research best practices, your content will eventually start to rank and fast.
SEO is a long-term play.
So, patience is the name of the game.
You're unlikely to achieve results in one day.
6. Always Be Continuously Learning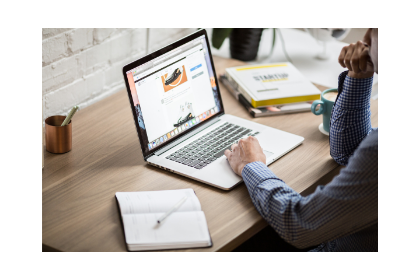 SEO moves fast.
In fact, so fast that Google reports making thousands of algorithm updates annually.
Most of these updates are relatively minor to content creators.
But it gives you an idea of how fast SEO best practices can change.
Therefore as a content marketer, it's in your best interest to focus on the fundamentals.
If you keep tabs on every tiny change Google makes, it will likely be an effort in futility.
Fortunately, you can continuously learn about Google algorithm updates through SEO conferences, SEO meetups in your area, follow SEO experts on social platforms, listen to podcasts, watch SEO-related videos, etc.
The list is practically endless.
7. Choose The Right SEO Tools
One critical fact about SEO is that you cannot do it alone.
There's just so much information you'll need to process and decisions to make.
You'll spend more time analyzing figures than working on actual tasks that'll get you better results.
Another fact is that great SEO tools are costly.
But if you look at it from the long-term point of view, they're actually necessary investments.
BiQ Cloud is the number one all-in-one SEO tool to help you achieve your SEO ambitions.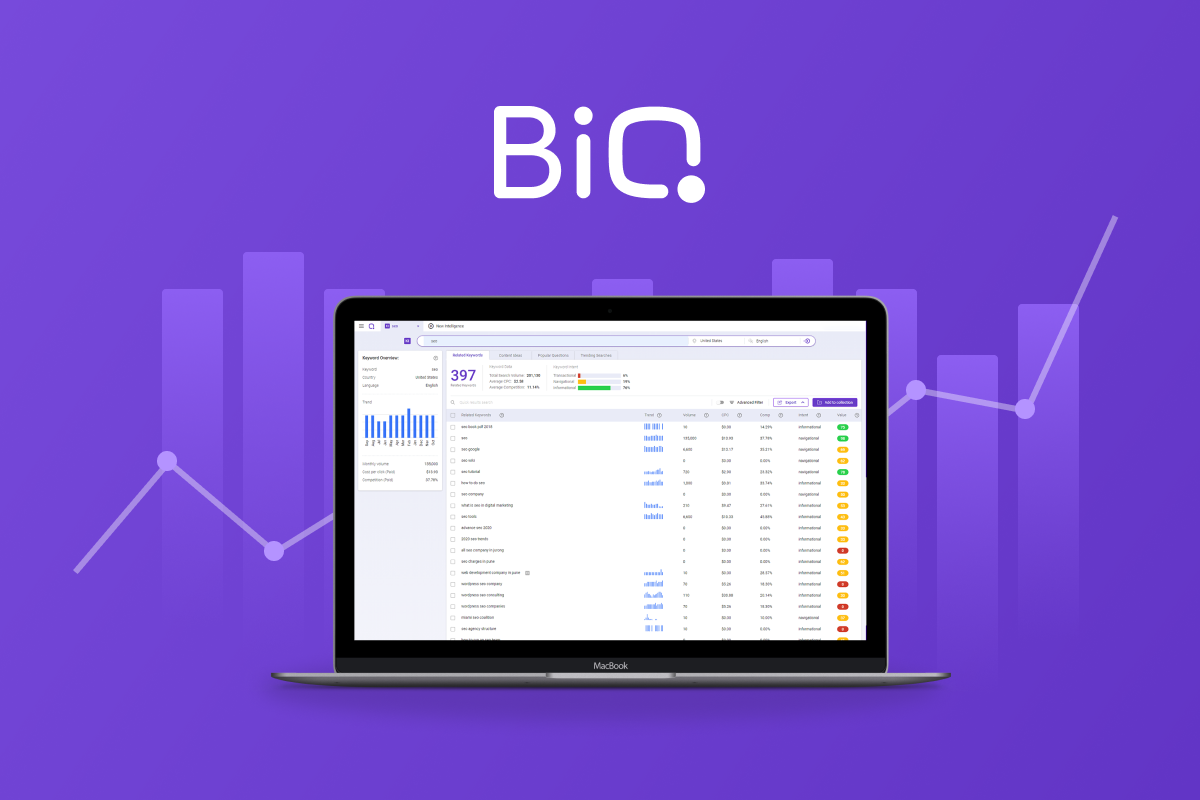 Here's a brief of BiQ Cloud's main products that will take your SEO strategies to the next level.
Keyword Intelligence
This is the perfect SEO tool to help content marketers find more content ideas for their websites.
BiQ's Keyword Intelligence allows you to quickly find new ideas to help you make great blog posts that will keep readers coming back for more.
Its keyword metrics provides users with critical data and vital metrics like content ideas, trends, and keyword volume.
These metrics help them decide which topics to focus on.
There's no better tool to determine which search volume will be in high demand.
Content Intelligence
BiQ's Content Intelligence will provide you with critical data that enables you to understand which topics are important to cover and prioritize.
Assuming you already have a great keyword in hand, BiQ's Content Intelligence analyzes all keywords in your document.
It then compares them with the top-performing organic content in the search engine.
Rank Intelligence
With BiQ's Rank Intelligence, you can identify all the keywords your website or that of your competitors already rank for and use that information to improve your posts.
The process is quite simple.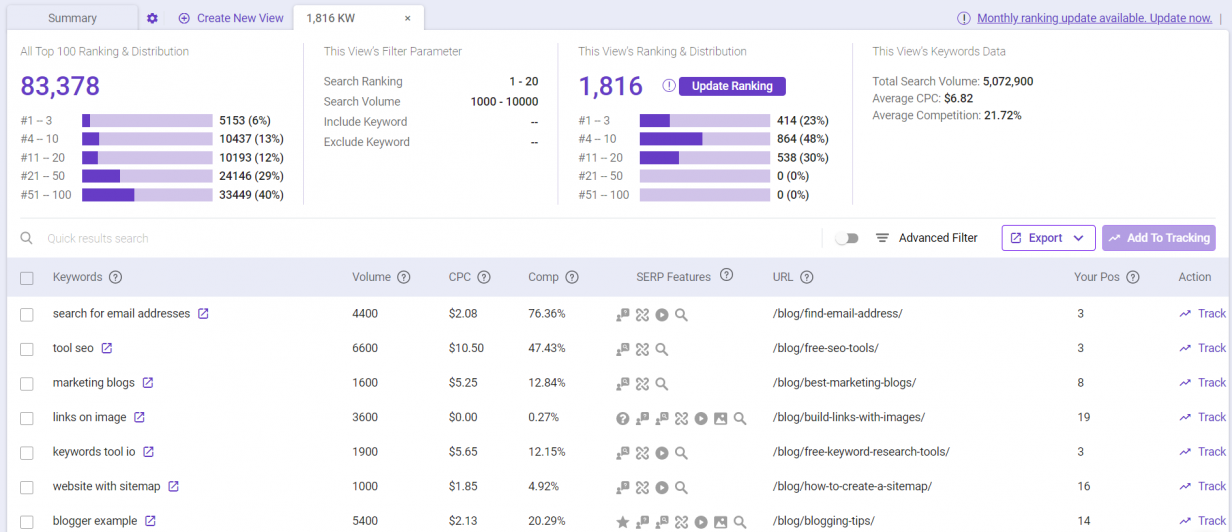 First, enter the website URL into Rank Intelligence.
Then select the specific country your audience is based on and click enter.
On the next page, you'll see all keywords your website is ranking for, plus other important insights like search volume, competition, and cost per click.
With this data, you'll know what search terms online users use to reach your site.
Rank Tracking
BiQ's Rank Tracking is the most effective tool to monitor SERP features for your search queries.
The Rank Tracking tool provides you with the much-coveted space to create content targeting search queries with special features like answer boxes or featured snippets.
With this tool, you can also track your competitor's featured snippets and monitor their potential keyword rankings on the Rank Tracking dashboard.
Final Thoughts
From the excerpt above, it's evident that becoming an SEO expert isn't as easy as some people might put it.
However, it's not difficult either.
Sure, the process requires a lot of reading, testing, and practicing.
But with patience and dedication, you'll eventually get there.
SEO and search engines are here to stay.
This makes it the best investment you can ever make for your personal skills and business.
Follow the tips on becoming an SEO expert above.
You'll know how to master SEO in no time!