When writing a blog post, choosing a blog post template depends on the writing angle and topic you want to write about. Here are 7 blog post templates SEO experts use that will work perfectly for you
Every blog post is different.
Not entirely different.
But different all the same.
Think about all the blog posts you've read to date.
They're probably not as different as you'd imagined.
Take some time and analyze the formats of each blog.
You will realize that the writing style and design are more alike than you initially thought.
Then again, you've never had reason to pay much attention to it.
You were probably more focused more on the content than the writing format.

Well, for bloggers, this is welcome news!
Since it doesn't matter what you're writing about.
Blog post templates will make your life easier.
The point here is to recognize that there are several blog post templates you can create and use for different blogs.
Some formats will also be better suited for some writing ideas than others.
A lot of other times, creating a blog template and using it for your post hinges on the writing angle you intend to use on a topic.
That said, learning how to create a blog post template isn't as difficult as some people put it.
We'll show you how in this guide.
Types Of Blog Post Templates
Before I get into the different blog post templates you can use for your blogs, there's one critical detail you must note.
Choosing the wrong blog post template may end up harming your traffic.
So, ensure you choose wisely before deciding which template you plan to use.
There are just too many blog post templates that you can use or create to get stuck in the process.
If anything, you'll probably end up struggling with which template to use on your blogs.
Choices are hard.
But choosing the right blog post template and format from the smorgasbord of options can easily turn into a daunting process.
Perhaps you enjoy writing how-to posts.
Or maybe you're more of a list person.
However, simply having a signature format for your content doesn't always mean it's right for every topic you blog about.
So, now you're probably thinking decisions, decisions.
Don't fret.
In this guide, I will share with you seven of the most popular blog post templates expert SEOs use that will work perfectly on your blog.
1. List Blog
First on my list is the list blog.
It's also known as a listicle.
Listicles are best for driving more organic traffic and shares from your social and email channels.
You've probably bumped on quite a few blogs that use this template.
SEOs just love using it since readers can skim through it easily.
It allows readers to derive value from your post quickly.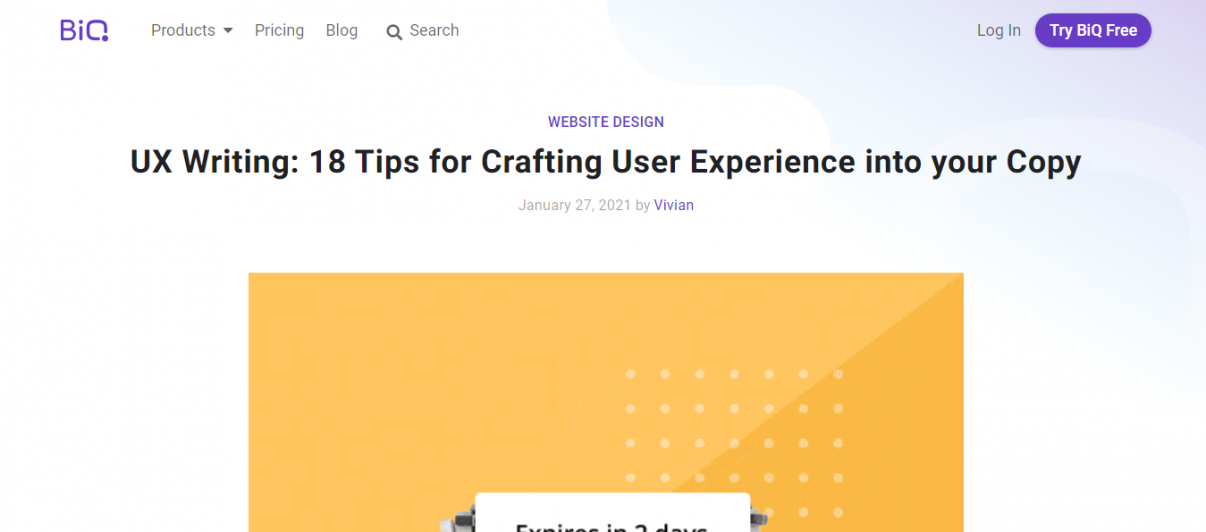 Buzzfeed is one of the larger publications known to love using this blog post template.
Listicles use sub-headers to break down blogs into individual pieces.
This helps readers to skim through and digest content more easily and quickly.
The primary purpose is to engage readers and entertain them throughout their time reading your post.
Hence, it's the best option for driving more traffic and shares to your web page.
They range in length.
With the sweet spot falling somewhere between the 5th and 20th listed items.
Highly flexible listicles could consist of just about anything.
Plus, you are never limited by the number of items you can to your list.
You can keep going until you feel satisfied with your blog post.
However, you don't want to make it too long that nobody gets to your 100th item on the list.
Here are a few listicle examples worth checking out to get a feel of this blog post template:
2. How-to Posts
How-to posts are perfect for driving more traffic from SERPs.
They can also drive subscriber sign-ups to your post, answering product questions, and increasing time on site.
If anything, SEOs would consider how-to posts a heaven-sent tool for their content.
How-to templates are meant to provide the reader with solutions to their problems.
At other times, they are just meant to guide the reader on how to find a solution to specific problems and learn something new.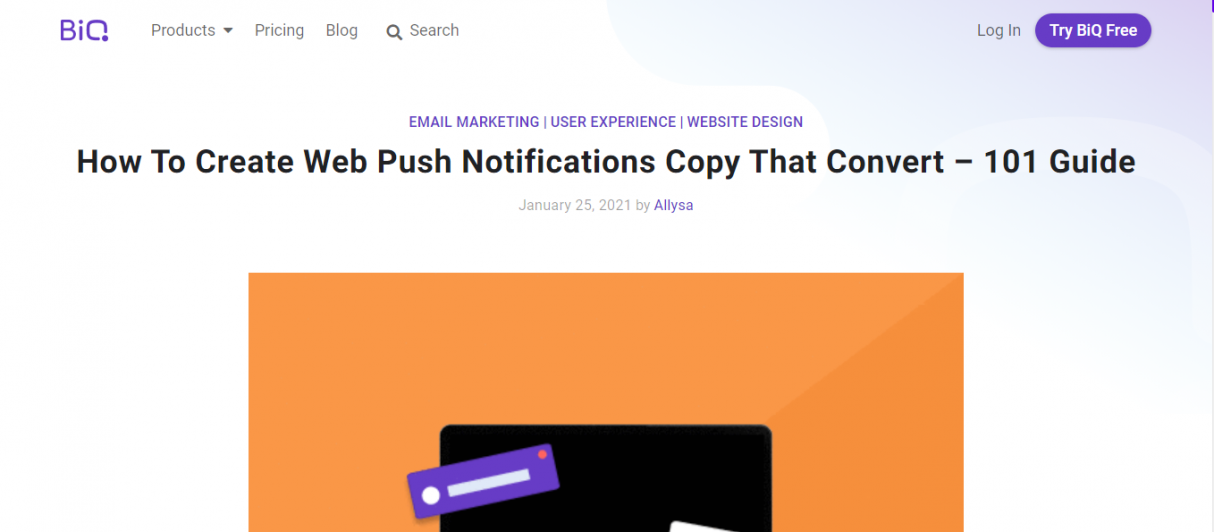 Think of how-to templates like a cookbook for specific topics in your industry.
Essentially, you'll be walking your readers through a situation step-by-step.
This will help improve their literacy on the subject you're writing about, making you your reader's new best friend.
Typically, blogs that use this template range between 700 and 900 words.
However, they can be shorter or longer.
It depends on the blog copy's depth and knowledge.
How-to blog posts are the perfect blog template to build trust with your readers by providing extra value to their lives.
Ideally, you'll be helping them better utilize or enjoy your products/services.
They also establish a strong voice of authority in the topic you're writing about.
Here are some how-to blog post examples to check out:
The more how-to posts like these you create, the more you'll equip your readers to invest in your products/services.
3. Case Study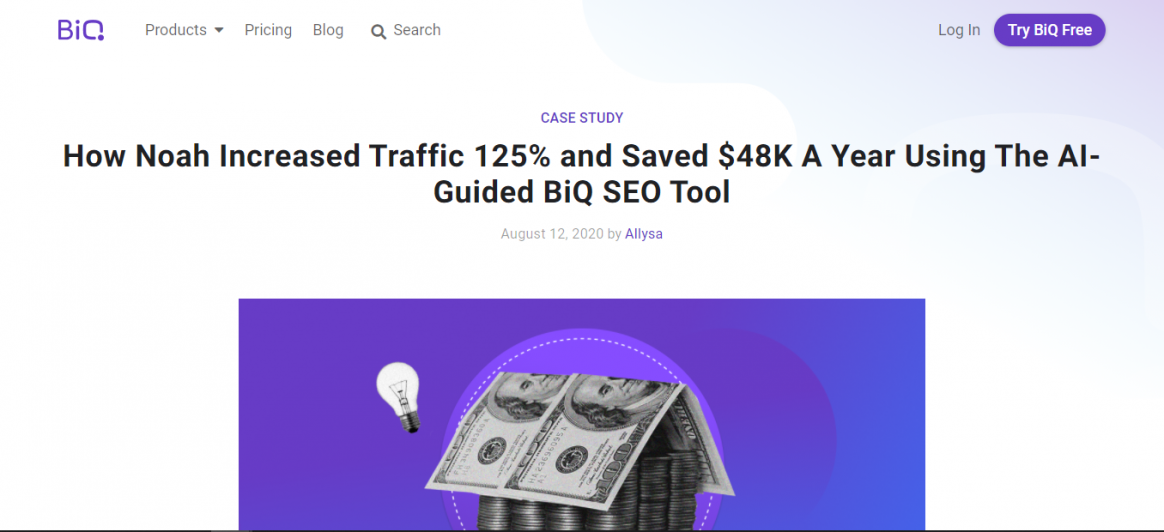 It's not as common as the first two blog post templates.
But you've probably also come across case study blog posts while surfing the internet.
A case study is a more in-depth description of a specific topic.
Think of it as a deep dive into a specific subject.
Case study posts are always backed with multiple data.
It also presents a comprehensive analysis of the topic being discussed in the blog post.
When done correctly, case studies can be highly linkable.
Therefore, you must be clear and precise when making claims within your case study.
Remember, this data can be picked up by authoritative news sites, other websites in your industry, or repurposed by other SEOs.
One of the best strategies to craft an effective case study is to leverage data from authoritative sites in your industry.
However, this won't be an easy task.
It will probably take some time and resources to gain enough passive links relevant to your post.
Case study posts have a broad overview of the topics being written about.
These include the introduction of the study, analyzing the data, and then finalizing with a conclusive summary.
Some examples of case studies that are worth checking out include:
You could say case studies are somehow similar to how-to posts, but with real-life stories.
4. Beginner's Guide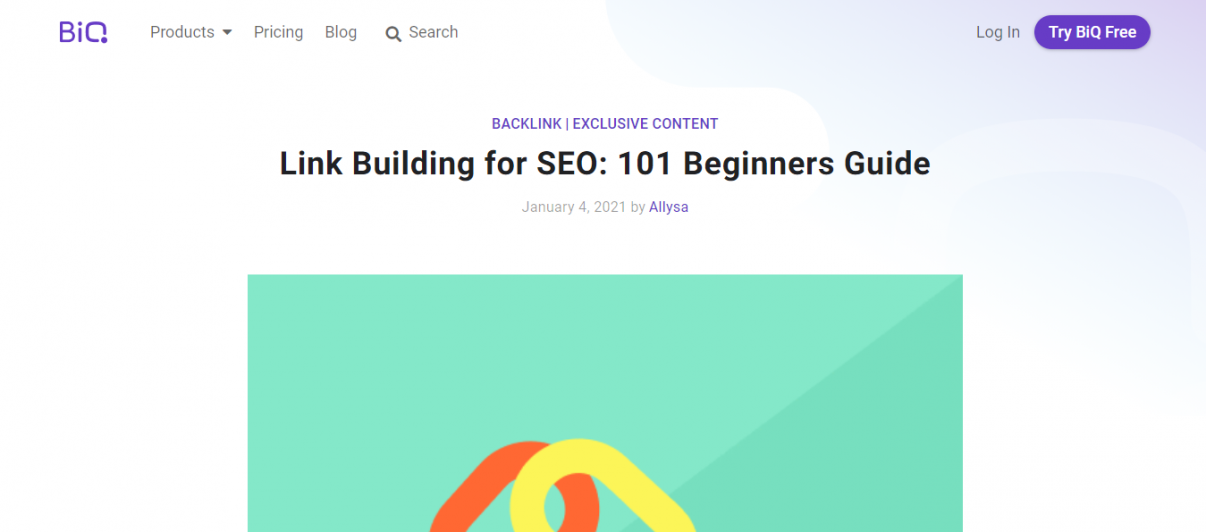 Here's another common blog post template you've probably come across several times when browsing the internet.
Beginner's guides act more as educational resource posts that offer a comprehensive introduction to specific topics.
The best part about beginner's guides is that you can write them in ways that suit newbies.
A beginner's guide helps to explain blog topics in great detail.
Remember, you'll be writing for an audience who is new to the topic.
Therefore, you want your writing to be as simplistic and easy to understand as possible.
Some examples of beginner's guides to help you understand this template further include:
5. How "X" Did It
The best thing about "how they did it" posts is that you can apply them in every single niche.
It's just the perfect post for bloggers who are looking to maximize their success when creating posts online.
So, why not give it a shot?
When writing the introduction of this blog post template, it's always best to emphasize that everyone is provided several opportunities.
However, not everyone is successful.
Why?
Well, not everyone utilizes the opportunities presented to them the same way.
Some people chase after their opportunities and reap the benefits.
The other half may not take these opportunities seriously and let them pass by.
When it comes to discussing strategies in this blog post template, you always want to detail your journey as best you can.
You want to discuss what unique actions or strategies brought their successes and accomplishments?
You must explain to the reader how they can take similar steps to realize such accomplishments or more.
Finally, conclude by reviewing the actions that led to those people's success.
For your call to action, you'll want to encourage your audience to take similar steps as the said persons.
Examples of "How X did it" blog posts include:
Remember, you'll basically be revealing the secrets behind their successes.
It's one of the easiest ways to attract readers to your blog post and drive traffic.
6. Debunking Myths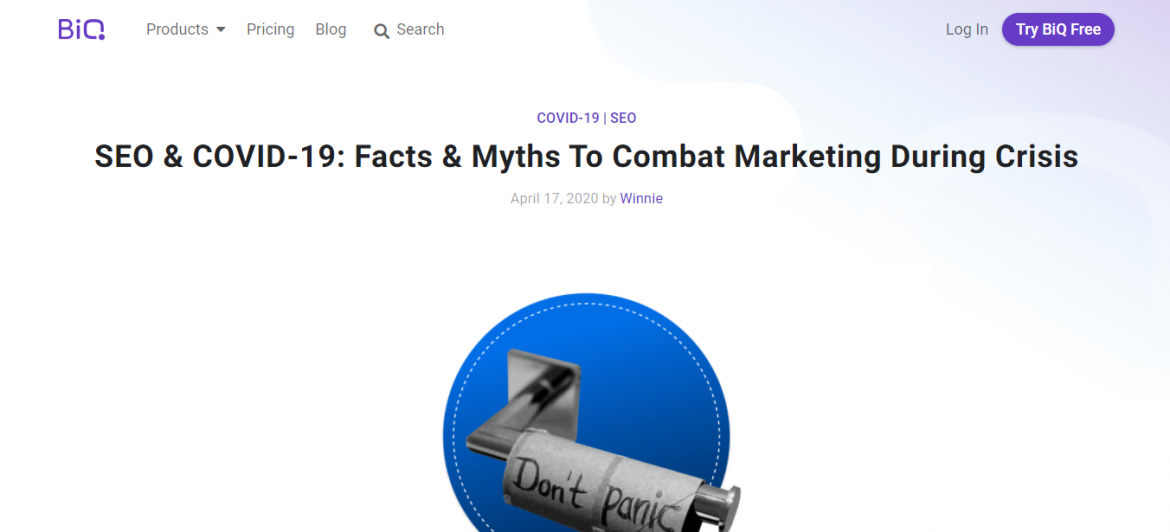 All industries you can think of has their fair share of legends, myths, and misconceptions.
However, as worrying as that may be, people just love debunking these common beliefs.
By pointing out what's wrong in a specific industry, you'll basically position yourself as a leader in that field.
This blog posting style requires that you dive deeper into determining the myths from certain industries or environments.
In your title, you'll want to outline precisely how many myths you are debunking and which industry they belong to.
Your audience instantly knows what you aim to cover in your topic.
When writing this type of blog post, you must remember to mention what's wrong in that industry.
In today's news world, nothing gets more attention than people spreading controversy and bloggers debunking them.
However, you must do it right.
You don't want to end up spreading false information.
Debunk with style.
Some examples for this blog post template might include:
A good myth debunking blog post can kickstart a debate topic among your readers and have them talking about your post long after reading it.
It allows you to gain authority in your industry and significantly boost your site rankings.
7. Product Comparisons
You've probably come across web pages with topics like "Product A vs. Product B: which is better?"
Product comparison posts are more of a twist on the conventional product review posts you're used to.
This blog post template compares two similar products by sharing their pros and cons.
After that, they let readers decide which product is the better option.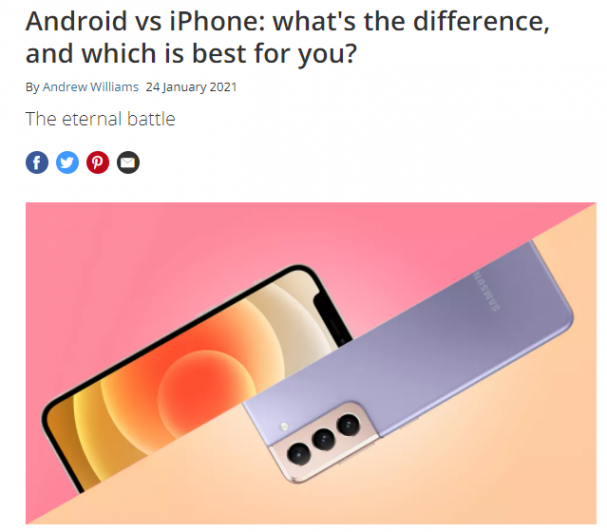 Electronics and other gadgets are particularly fond of product comparison posts.
When writing such posts, you'll be helping your audience to decide which of the two or more products is the best option based on different features.
Some examples of product comparison blogs include:
You'll have to place more value in describing the pros and cons, features, costs, etc., in full to have a complete product comparison post.
BiQ Content Intelligence
Now that you've written and completed your blog post, you might wonder if it's okay or if it meets all the writing criteria for that template.
You're not alone.
This happens to many content writers.
However, you don't have to let it haunt you each time you complete a blog post.
Try using BiQ Content Intelligence to draft content that's more SEO-friendly.
With BiQ's Content Intelligence, you will have relevant data to provide you with the best content-driven strategies.
The Content Intelligence feature ensures that all content you create is interactive and highly engaging.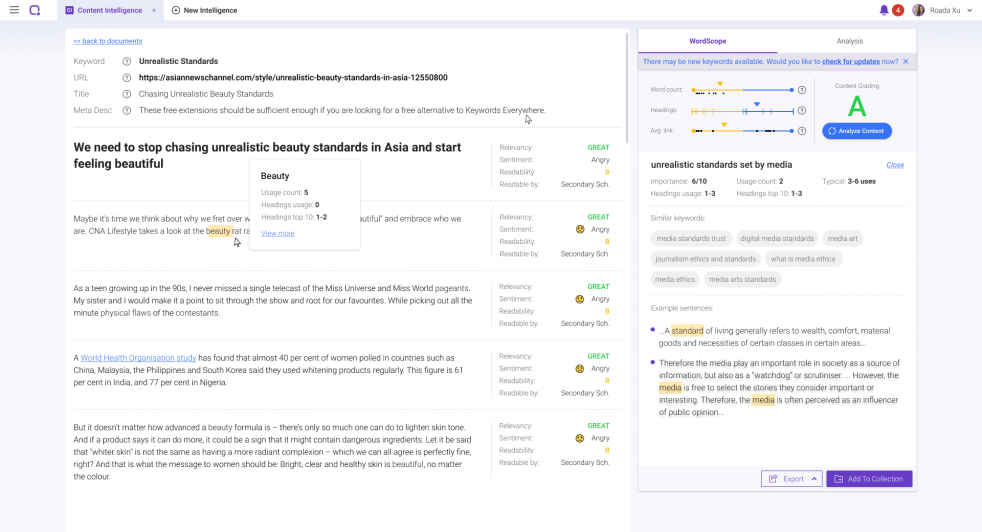 This SEO tool will also provide you with critical data to identify gaps in your content strategy.
BiQ's Content Intelligence has a Word Vector tool that analyses your content performance against the top ten SERP webpages.
You will also have several related keywords to use in your blog post, which is better than stuffing the same target keywords.
BiQ Cloud is the perfect SEO Suite to help you get the right content in front of the right audience.
Conclusion
SEO content writing isn't an easy task.
But it's not as difficult as most writers imagine it to be.
The trick here is to find the perfect blog post template that suits your content and start from there.
Hopefully, this post provides you with everything to get you started.
Just remember that there's no one-size-fits-all when it comes to content creation.
You should use your content to determine the template style and design you wish to use.
You could also try to combine two different templates and see how your blog turns out.
It's entirely up to you!