Clubhouse social app has been the talk of the town. As a marketer, are you wondering if the app can bring benefits to your business? Yes, it does, and here's why.
Given that the Clubhouse social app is getting mainstream exposure, the first question that most people probably think of is, "What is Clubhouse?"
It's an innocent question that deserves a comprehensive and definitive answer. Something we aim to discuss with our readers today on this post.
Of all the upcoming social media platforms, clubhouse takes the cake as one of the fastest rising and preferred options. And while it is still in closed beta, you still find more and more people joining this amazing social application every day.
So, the clubhouse is the new social media platform that has taken the online space by storm.
But what sets it apart from other social media networks?
It's no secret that many online companies have tried toppling social networks but failed in the process. However, the clubhouse social app takes a different approach. For once, it's not in the race to try and become the next Facebook or Twitter. Rather, the clubhouse is the first of its kind or social network, and people have accepted it in the millions.
So, what is the clubhouse definition?
What is Clubhouse?
The clubhouse social app is a voice-only social media platform that allows its users to create chat rooms and engage in conversations.
But what sets the clubhouse social app apart from other social platforms is that there are no cameras in play. Therefore, no eye contact. You never have to worry about how you look or what to wear before joining a chat room or conversation.
Another interesting fact about the clubhouse app is that it's more of a never-ending conference that covers diverse topics people face daily. You simply enter a room and start listening in on conversations occurring within that room.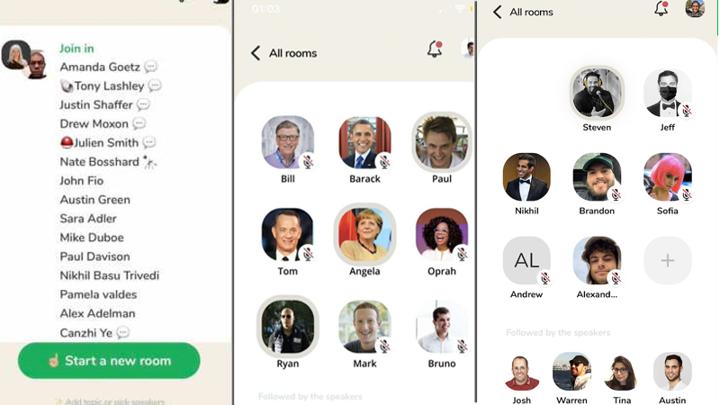 You can also choose to be more spontaneous and start your own room and wait for people to show up. Conversations in rooms can last for several hours, especially if they are interesting, engaging, and educative.
The app also allows audiences to step in and out of rooms voluntarily without any interruption. You can participate in conversations by raising your hand and wait for the conversation moderator to accept or send you a private invitation to speak.
It is also important to note that the clubhouse social app is invite-only at the moment. It was not the developer's intention to promote exclusivity. However, for rooms to build new social ecosystems with small teams, it can take time.
Therefore, you will need an invitation even to join the beta version of the app. Think about it. Even Facebook originally began as a social network exclusively for Harvard students. But it would later expand to other Ivy League schools. Today, Facebook is used by over 2.8 billion monthly active users.
This gives the app developers enough time to refine the application and work out bugs that might exist. However, the clubhouse social app, like Facebook, will soon be available to everyone.
Why is Clubhouse One of the Best Upcoming Social Media Platforms?
By now, you should have a general idea of what makes the clubhouse app a fascinating platform for most people. But what makes the application even more impressive is what it strips away.
For instance, there are no written comments or private messaging. It's STRICTLY audio on the platform. Your voice is your instrument.
Therefore, when you use the clubhouse app to provide value to your listening audience, the platform can definitely take you far.
As you enter a room on the app, you will hear several ongoing conversations about different topics. You can also contribute to the conversations once your invitation has been accepted by the room moderator. And if you are a regular and active contributor to a specific room, you can be made a moderator, too, allowing you to call others on the stage as well.
That said, here are the top reasons why you should consider becoming a member of the clubhouse social app today:
1. Easy and Direct Access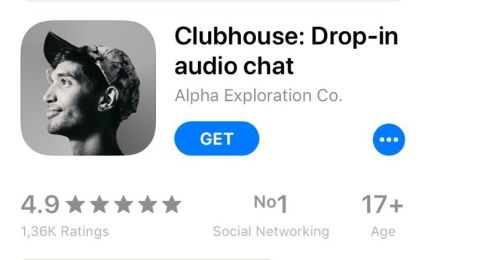 As one of the most encouraging upcoming social media platforms, clubhouse shows a lot of promise and presents an exciting opportunity for users and businesses to get in front of investors and other valuable business connections.
You can use the clubhouse app to gain easy and direct access to business connections that will bring even more businesses and possible projects to your business.
But it takes the right person to join your room and listen to your conversation at the right time to intrigue your business prospects. It could be a venture capitalist if you play your cards right.
2. Targeted at the Right Niche
Being as the clubhouse is about social listening, it increases your chances of getting your ideas in front of the right niche. Essentially, you will have a wide list of rooms and topics to join, allowing you to follow influential people in your niche. You will have access to your targeted audience and keep tabs on your competitors as well.
You will also be able to stalk different topic categories and rooms related to your niche, thereby allowing you to expand your reach.
Since the platform allows you to decide who you want to follow, you have more control over whose conversations you listen to and the rooms you join.
3. High Engagement and Attention
It is a well-known fact that when you have a product/service that people genuinely want to use, they will engage with it. That's exactly what the clubhouse social app offers its users.
The app's potential to build an engaged online community and grow a sphere of influence around its users makes it even more intriguing and popular among users.
By creating or joining rooms or topics you are passionate about, you will be better positioned to provide valuable conversations for listeners. People will find your content highly educative, relevant, and enjoyable, which will quickly establish you as an industry expert.
Within a short period, you will be receiving instantaneous responses from people who follow your conversations and join your rooms to listen to what you have to say. These interactive responses and active discussions are what make the clubhouse social app even more popular today.
4. Network Ability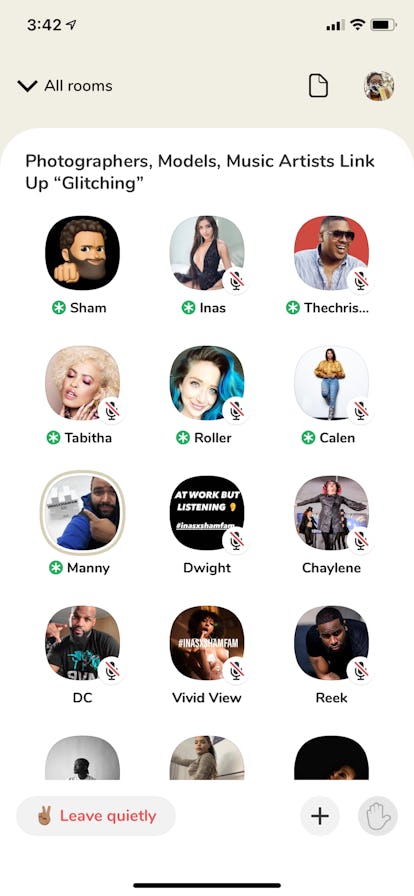 Okay, so the profiles on the platform aren't necessarily linked to true identities. However, you can still follow users whose conversations you enjoy listening to in your community. Over time, this will increase your network effect and trust.
This will also enrich your circle of connections all the way up to the founders (if you have the patience).
The juxtaposition of the application's diverse members is one of the most amazing things about it. The fact that you are listening to actual real-time conversations from people of different backgrounds and locations brings a certain richness not many social media platforms provide.
5. Chance to Be a Thought Leader in Your Field
The whole purpose of using the clubhouse social app is to educate and spread good knowledge of your business with your target audience and prospects. From here, innovation thinkers can take inspiration from their mentors and venture capital firms to achieve different milestones that reduce risks.
By providing relevant content and conversations to your target audience within the app's rooms, you will basically establish yourself as a thought leader in your field, attracting other influential personalities to connect and network with you. Therefore, the application is essentially a magnet to help get you in touch with other thought leaders in your niche.
BiQ Content Intelligence is an amazing SEO tool you can use to curate and write great content that your audience finds relevant, relatable, and valuable. You can use the BiQ Content Intelligence tool to draft, edit, and optimize your content using the best SEO-friendly, content-driven strategies.
You never have to worry about your content's relevancy again with the Content Intelligence tool, as it provides you with interactive writing tips and a real-time text editor to ensure all your context is information-rich.
How to Get Started with the Clubhouse Social App
As one of the best upcoming social media platforms today, the clubhouse social app is relatively simple and easy to use. It is also very simplistic.
Knowing this, here are some of the essential processes to follow when using the application for the first time:
1. How to Get An Invite to Clubhouse
As of writing this, Clubhouse is still in its beta testing phase. It is also available to iPhone users only, which fuels its exclusive nature further.
Currently, there are only two ways of getting onto the clubhouse platform. Both methods require very close relationships with users already on the app. They are:
By personal invitation: when a user joins the app, they are automatically offered an invitation they can send to a plus one using their phone number. This automatically means members will send invitations to people they have very close connections to, like friends and family members, rather than an acquaintance. Moderators who have been on the platform for a while can also earn more invitation slots


Exclusive side-door: when you visit Clubhouse's official website, you will be given an option to download it from the App Store. This will reserve your username on the application. Depending on how many friends you have using the app, they may receive notifications asking them whether to allow you to use the app even though they may not have an official invitation. When this happens, they could wave you through to use the application
2. How to Create a Club in Clubhouse
As with any other social media network, it's always great to have a content marketing strategy in place. On the clubhouse social app, the most effective strategy is to create a club, start discussions, and participate actively on the platform.
Here's a step-by-step guide on how to create a club:
When on the main Hallway, click on the "+ Start a Room" button
Add the topic for your room on the top right of your screen by clicking the "+ Add a Topic" button
Choose your preferred room type. You will be provided three options, which include:

Open – open to everyone in Clubhouse
Social – limited to your followers and appears in the Hallway of people you follow only
Closed – a private room on the app with an invite-only. It does not appear in the Hallway
Next is content creation. Depending on the topic you chose, it's crucial that you create a list of talking points for your target audience. Organize them into an agenda.
You can also add interactive questions throughout your discussion as well.
More importantly, have fun with your new club. Be yourself and strive to have real conversations that people want to listen to and engage with.
3. How to Create a Searchable Bio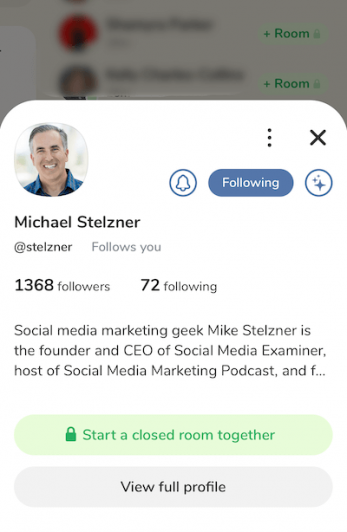 Up to this point, you've probably already explored through the application, jumped through a few rooms, and followed clubs you find interesting.
However, before you jump into club creation, you must create an engaging bio first to make your club searchable on the platform.
Below are three tips on how you can structure your bio for clubhouse:
1. Use Keywords
Using the right keywords is and always has been one of the best tactics to expand your bio searchability in the clubhouse app. Fortunately, you can use BiQ Keyword Intelligence to help you seek the best keywords to target.
BiQ's Keyword Intelligence allows you to gather critical data on keyword volume, related keywords, keyword competition, trends, and more.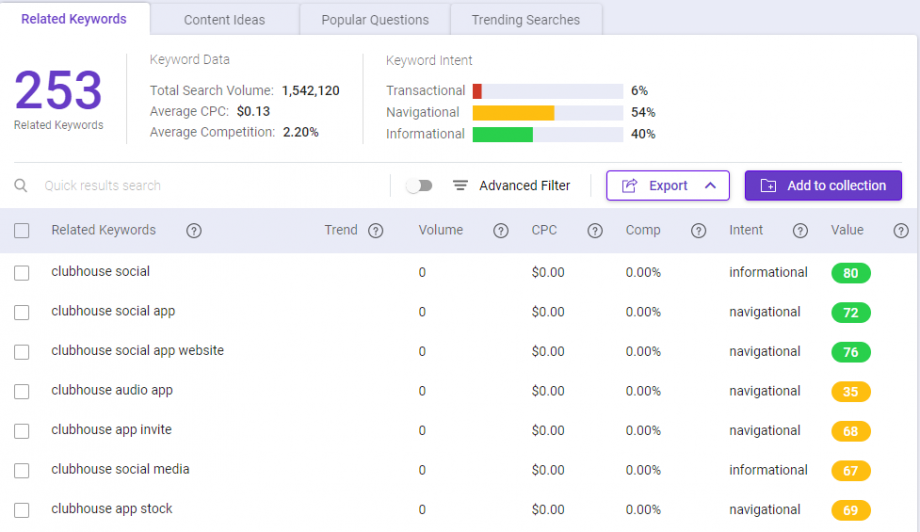 BiQ also has a keyword analyzer that helps you see why your prospective client might search for certain keywords in the search engine. You can then use this data to plan your content better in a way that meets your audience's needs.
2. Draft Interesting Top 3 Lines
Here's where you can be your creative self and describe who you are. Remember, listeners in the room you are in can always see your bio's first three lines from your mini-profile preview. Other listeners will be able to see who you truly are without leaving the discussion.
3. Add Emojis
Say, for instance, you type a ?? emoji. All the names and bios with a donut emoji will appear in your search criteria, allowing you to search for followers and rooms you would like to join.
Is Clubhouse Social App Right for You?
As we wrap up this post, we are left with one question for you.
Do you think the Clubhouse is right for you to venture into?
After having read all the perks that come with using this brand-new social ecosystem, it's hard to imagine anyone wouldn't want to become a part of this new social platform. These are real people from all walks of life, having real conversations probably about topics you care about and enjoy.
All the same, how you answer this question is entirely up to you.
In conclusion, the clubhouse social app offers some major awareness, depending on your business goals. If you see it fit, then, by all means, explore the app and spread awareness of your brand!