Social media traffic is the number of people visiting your website from social media platforms. Analyzing and measuring your social media traffic is a way to determine if your strategies are working
Billions of people are using social media globally.
According to Statista, more than 3.6 billion people are currently using various social media channels.
The number is expected to increase to more than 4 billion people by 2025.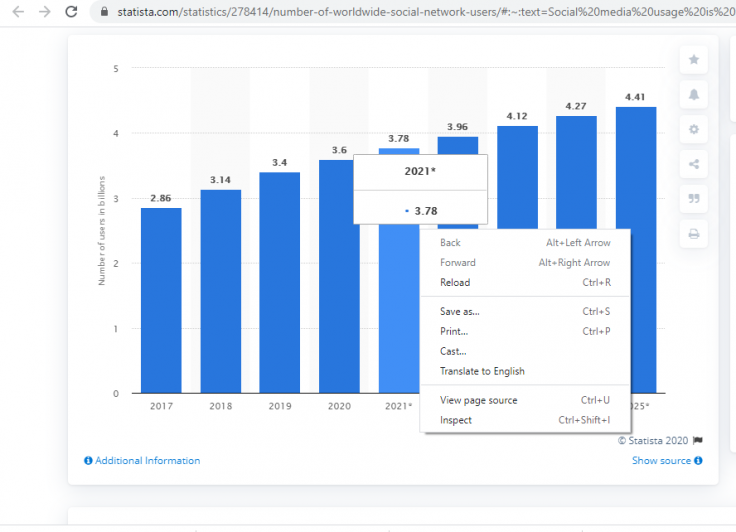 For businesses, this is an excellent opportunity to reach out to potential customers inexpensively and increase traffic from social media platforms.
Unfortunately, that is not the case with most businesses.
Some are yet to tap into the platforms' potential.
While others have made unsuccessful attempts.
So, where do you start?
How can you create a strong social media presence to drive traffic to your site, build brand awareness, and eventually make sales?
This guide will show you how.
What Is Social Media Traffic?
Social media traffic is essentially the number of people visiting your mobile app or website from social media platforms.
For instance, if a person clicks on a tweet or an Instagram post and then lands on your site, they will be considered social traffic.
There are two sources of increasing traffic from social media; organic traffic or paid social media traffic.
That said, there are many ways to improve social traffic.
However, just because a strategy is working doesn't mean it is right for your business.
If it is not cost-effective, then it is not feasible.
So, don't waste money and time chasing the so-called "top secret" tricks that cost an arm and leg for too little.
Go for tactics that are proven.
When done correctly, they will enhance your social media traffic and help meet your revenue objectives.
They will not overburden you with costs that are unsustainable.
These are the type of strategies that your business needs to drive traffic to your website.
Should You Measure Your Social Media Traffic?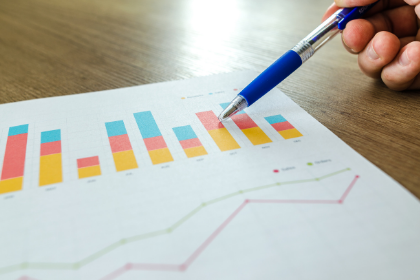 Analyzing and measuring your social media traffic is a fantastic way for you to determine if your strategies are working or not.
You will also understand how social media platforms fit into your marketing campaign and which channel is the best for your needs.
There are various ways in which social media traffic can be quantified, as listed below:
Registrations
Clicks
New customers
Revenue
Sales
Lead generation
What is more important will depend on what you want to accomplish with your campaign.
There is nothing wrong with evaluating the number of likes, re-tweets, and comments a post gets.
But there is more to it than just the numbers.
For instance, how are the likes and re-tweets leading to paying clients?
That is the information that will bring real value to your venture and help you achieve your objective.
Google Analytics offers a great way for businesses to determine if they are attracting customers.
The tool will show you if your social media marketing efforts are translating into tangible results.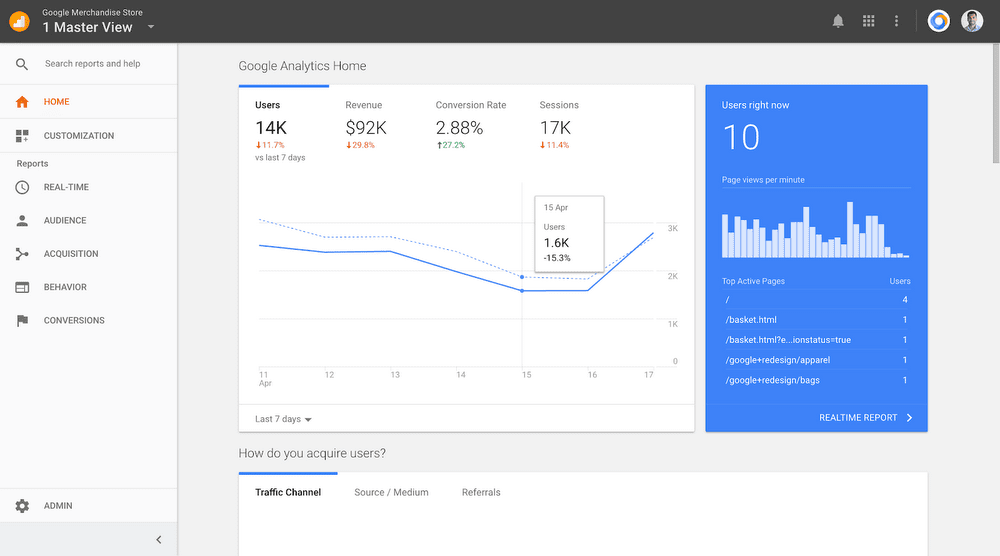 Another important reason you should measure your social media traffic is to help you review results and fine-tune your strategies.
Through evaluation, you can ascertain if your social media marketing efforts have generated positive results.
If not, the assessments will help you understand the adjustments required.
Depending on your conclusions, you can readjust your objectives based on what you want to achieve with your marketing strategy.
Good examples of new objectives might be to drive more traffic to your site, generate leads, reach new audiences, or enhance brand awareness.
Keep in mind that the ROI for social media is completely different from traditional platforms like digital and TV.
Here every channel is evaluated independently, and PRs should concentrate on business objectives by changing social media measurement metrics from "activity" to "value metrics."
This is mainly because on social media, people amplify and share the effect of other platforms.
As such, the value must be attached to that.
How to Increase Traffic on Social Media
Create The Right Content
This is one of the most obvious points when it comes to online marketing.
There are no shortcuts here.
Quality and actionable content that solves problems is the key.
If you concentrate on general content and do not invest in content creation or research, do not expect your followers to get engaged or interested.
With that said, how do you create content?
It is almost impossible to create quality content if you do not know the type of content that interests your followers the most.
If you see many people reading a post repeatedly, you can develop content that mainly focuses on that post.
Content tailored to consumer behavior will help your audience make informed decisions and help you get more conversions for your company.
Not sure where to start?
You can use BIQ's Keyword Intelligence tool to find trending topics and content ideas.
Type in your target keyword and your preferred location and language.
Once the results are generated, click on the tab marked as "Trending Searches."
This tab will show you the current trending searches people are looking for online.
If you sell laptops and you notice people are mainly going through two types of laptops, chances are the two are the most exciting models.
They are trying to determine which is better.
To give them quality content, create an article that highlights each model's advantages or a comparison chart showing how they stack up to one another.
You can also create content based on keyword intent.
When people search for some keywords, they may have intent on finding out more information about the keyword.
Or they want to know the cost of the product/service related to the keyword.
What makes Keyword Intelligence stand out from the rest of the keyword research tools on the market is the keyword analyzer feature.
It helps you see why someone might be searching for the keyword in the search engine.
With this data, you will be able to plan your content in such a way that meets your users' needs.
For example, the image below shows the results and keyword intent for "content marketing."
From the example above, the keyword has an informational intent, which indicates that searchers want to know more about the keyword.
You can use this newfound knowledge to create informational content on "content marketing."
If you are unsure of which keyword to use, you can sort the keywords based on their value.
The higher valued keyword means it can potentially bring more traffic to your website at a lower competition.
Share Content More Than Once, But Add Variety To It
Include hashtags, links, and headings in your posts, and then share them on various networks.
Don't forget that when few people will see your post when you share it the first time.
Actually, how many people will read the post depends on the number of people online at the time.
To make sure more and more people see your posts share the actionable and valuable content more than once, throw in a bit of variety to make it timely.
Avoid using tools that share content every hour.
Filling your follower's news feed with posts hourly will make them feel like you are becoming a nuisance, and they may unfollow or spam you.
Use Visual Contents If Possible
First impressions are the game changer when it comes to social media marketing.
Some will argue that "you do not judge a book by its cover."
But in most cases, visuals help consumers make informed decisions faster.
According to a recent index by Adobe, social media posts with visual content create more than 650% more engagement than basic text posts.
People want visual content to help make sure their purchasing decisions are valid.
When customers can view a product video or demo, they are 85% more likely to make a buying decision right there than when compared to reading a text review.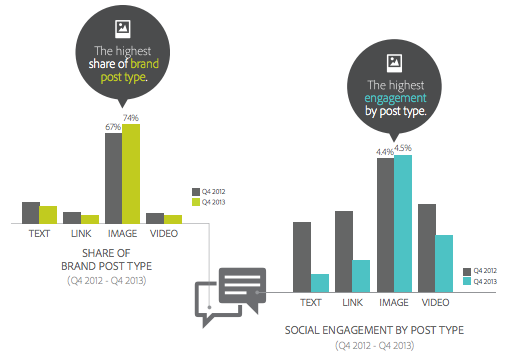 Insert Inbound Links In Your Social Media Posts
Although utilizing SEO best practices can help you rank better, social media can make it easier.
After you create quality content using BIQ's Keyword Intelligence tool, encourage other sites to link to your website in their social media posts.
There are many tools online that do a great job of sharing different social media resources.
When you promote your posts with inbound links, they give your SEO efforts a boost.
This can easily lead to your content appearing in front of more different eyes.
While the process may take a bit longer for new companies, it is always good to share other people's content and your own to create credibility and build lasting relationships.
Add Social Media Share Plugins/Buttons
Encourage your followers to share your posts by using social share buttons or plugins on your webpage.
There are many plugins that make it easy for you to share content through social media easier.
According to a report by Slate and Chartbeat, most people rarely read more than half a page.
So you must be careful where you want to position your social media buttons.
You can also allow your followers to share your posts on social media channels to help advertise your business.
Ensure that you include only social media buttons that are user-friendly and mobile-friendly and will not interfere with your readers while browsing.
A good example is using "click to Tweet" which allows followers to show different parts of your posts on social media without necessarily leaving the page.
Track Your Metrics
Know which social channel is directing more people to your website.
Understand the leading social media platforms and how to use them to your advantage and track how each is performing.
Some ads are usually more effective in some channels than others.
Listen to what the figures say.
That is what will make the difference.
Use Hashtags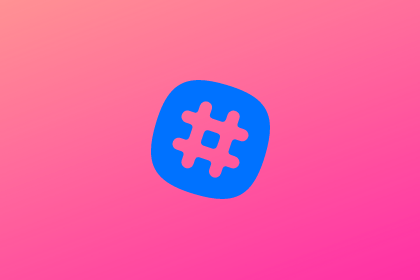 Most social media users use hashtags to search for content that they are interested in.
They perform hashtag searches to locate interesting content using specific phrases.
If you use the right tags in your posts, you can easily reach a wider audience and drive more traffic to your site.
So, hop in on any trending discussion by finding interesting hashtags relevant to your sector.
You can also use any popular sector-specific tag that most people can use to locate your posts.
Hashtagify. me is a great tool that can help you evaluate the popularity and performance of various hashtags and determine which ones to utilize.
Engage Social Media Influencers
Social media influencers are the new normal in the digital marketing space.
They are one of the most powerful ways to enhance your social media traffic and give your brand exposure.
They're also known as "online celebrities."
They have millions of followers and have a strong presence on social media channels like YouTube, blogs, Facebook, etc.
They can influence how their fans think and even persuade them to purchase a certain product.
The secret here is to identify the right person to endorse your products or brand and establish a sustainable relationship.
Engage Your Audience At The Right Time
Another key factor in increasing your followers on social media is posting and engaging your readers consistently.
This means being proactive in your social media campaign.
Concentrate on regular publishing and responding to followers at the right time when they are online.
Don't get your foot off the gas once you start seeing an increase in your social media traffic.
In fact, double your efforts!
To help you maintain a consistent publishing schedule, you can use the various social media posting and scheduling tools online.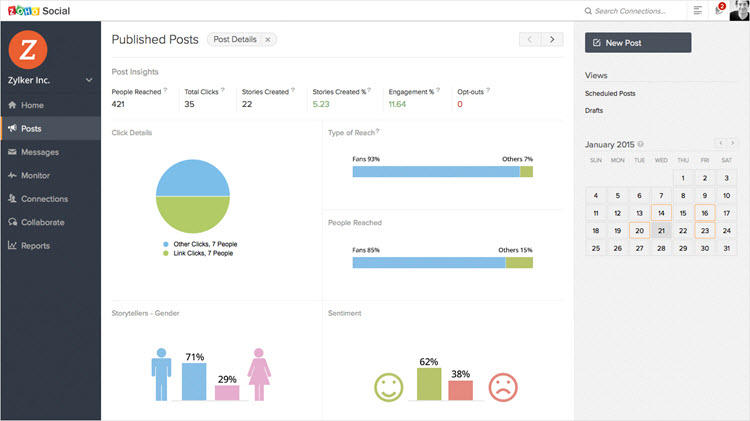 The tools will help you schedule and publish your posts smoothly, depending on the time zone, location, and other important factors.
Conclusion
These are the best and most effective ways to generate more social media traffic inexpensively.
Some of them are easy to implement than others, while some will require a financial investment.
If you're looking for more tips on social media marketing, you can check this post out!
Nonetheless, when combined, they will help you get considerable social media traffic in no time.
Include them in your current social media marketing campaign for the best results.
You will be glad you did!