A step-by-step strategy to building tons of backlinks using resource page link building.
Link building is one of the most important ways to rank higher.
In fact, it's among the top ranking factors, and the most common reason a website doesn't get any traffic from Google is insufficient links.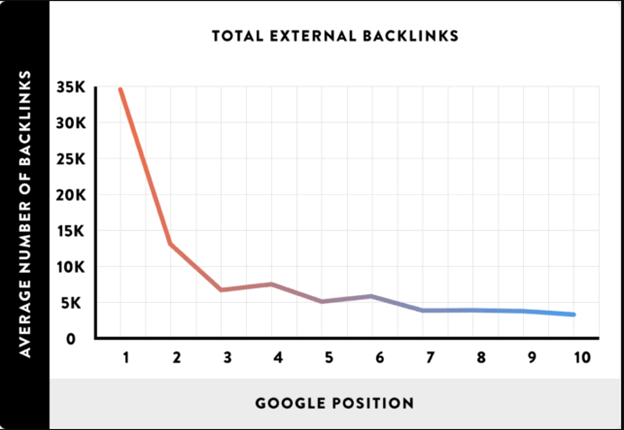 Unfortunately, building links from authority websites is difficult, especially in the beginning.
So in this article, we'll talk about how you can build links easily using the most popular link building tactics –
Resource page link building.
First thing first, let's learn what resource page link building is.
What Is Resource Page Link Building?
Resource page link building is a strategy that helps you build backlinks by getting links from resource pages.
A resource page is basically a page that links out to other related webpages. It is relatively not new and exists to be helpful. 
Here are some good resource page examples you can refer to: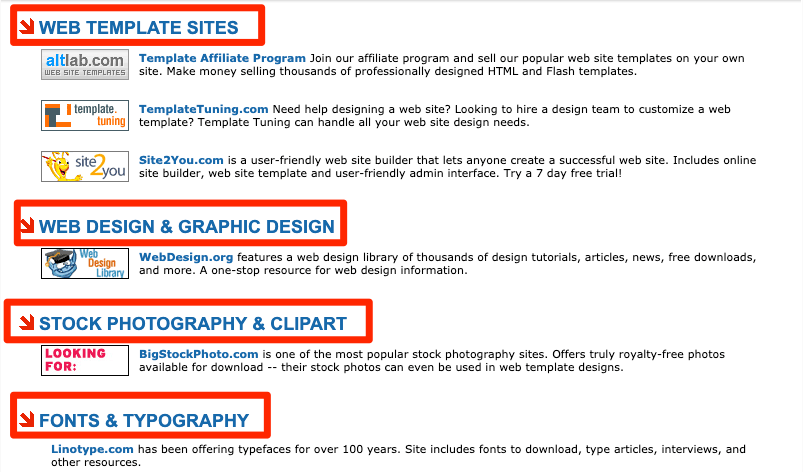 It's there to provide you with resources that can help you learn about the big topic it covers. The more backlinks this webpage has, the better. You should use that to your advantage to build tons of backlinks. 
You don't need to overexplain yourself on why they should use your link. All you need to do is find the right resource page and suggest your post.
Resource page link building often performs well in search engines. This is because they tend to get shared and linked to frequently when it is well done.
How To Build Quality Links From A Resource Page?
In this section, we'll take a look at the whole process of resource page link building.
We'll start from the beginning by finding topic ideas and creating purposeful content all the way up to finding resource pages and reaching out to them.
Let's dive in.
1. Create an Irresistible Content
No matter the resource page, if they're not valuable, you won't get any links.
Successful content creation comprises two parts – coming up with a compelling content idea and writing outstanding content.
We'll take a look at how to perfect both of these areas.
How to Find Topics Your Audience Loves
There are multiple ways to find topics your audience loves. You could look at the most common questions it has and situate your content around them.
Or you could look at online forums and try to understand what your audience is looking for.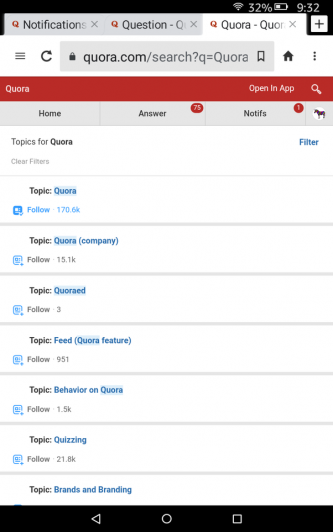 But there's a much quicker (and better) option to do it. The strategy I am talking about is using our all-around SEO toolkit – BiQ Cloud. 
Go to BiQ's Keyword Intelligence and type in the name of your niche.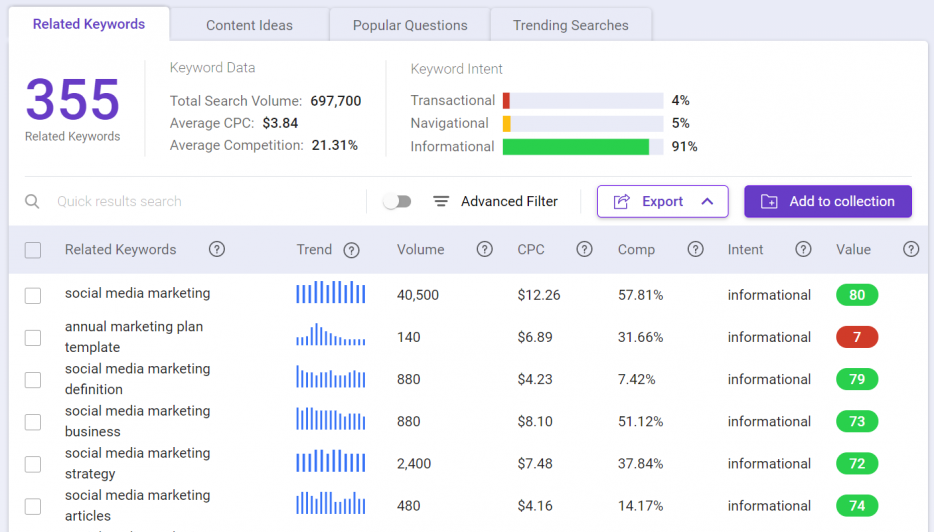 Hit enter, and you'll be presented with tons of keyword suggestions you can use for coming up with fresh content ideas.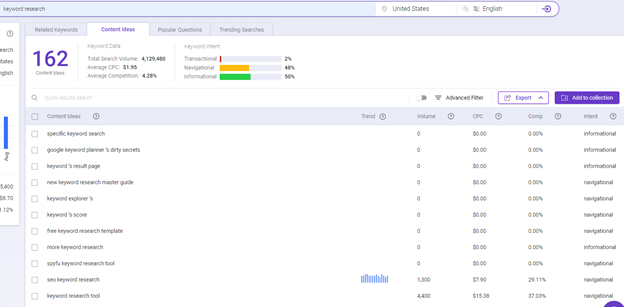 You can also click on the Popular Questions tab to look for the questions people have.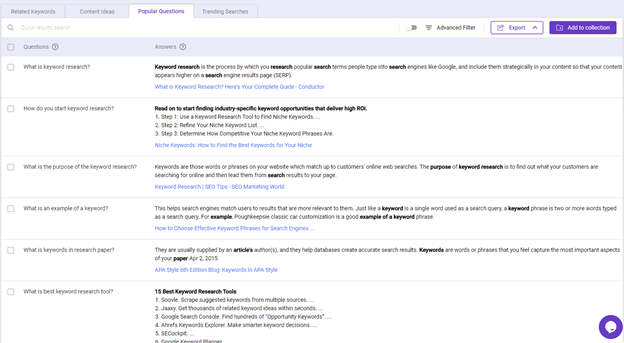 And of course, be sure to check the Trending Searches tab for rising trends.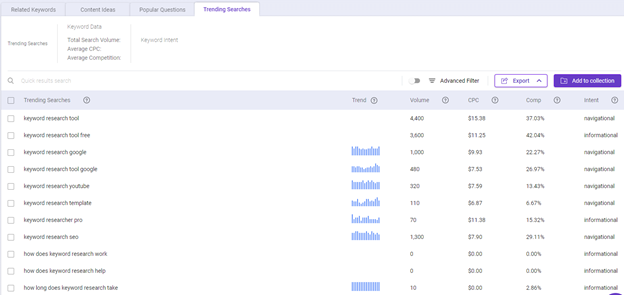 You'll definitely find a lot of ideas you can use to create content your readers will love. 
Another tip would be to discover what's your competitor's best content. This can be done easily using BiQ's Rank Intelligence. 
First, enter the website URL into Rank Intelligence. Then, select the country where the audience is based.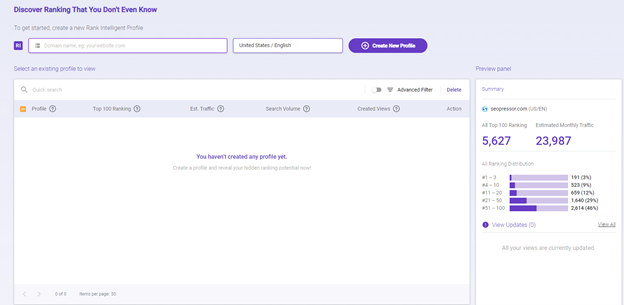 You will get to see all the keywords the website is ranking for together with the important insights such as search volume, cost-per-click, competition, etc.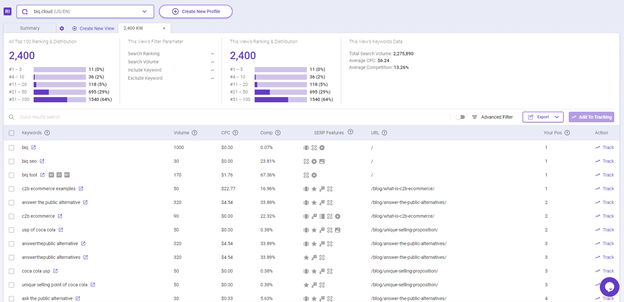 These insights let you know their best content and what search terms people used to find them. Go through the list and find the topic that are relevant to your niche. 
After you get your content ideas, it's time to produce irresistible content.
How To Perfect Content Quality
After you find the right content ideas and write a piece of content, it's time to optimize it. There are a few things you should be looking for when optimizing content:
Make it easy-to-read
Make it SEO-friendly
Make it super-relevant
Fortunately, you can achieve all three things with BiQ's Content Intelligence. By using the content tool, you'll get an in-depth analysis of your content.
You can see the detailed statistics about your content in the upper right menu, where you can switch between the Wordscope and Analysis tab.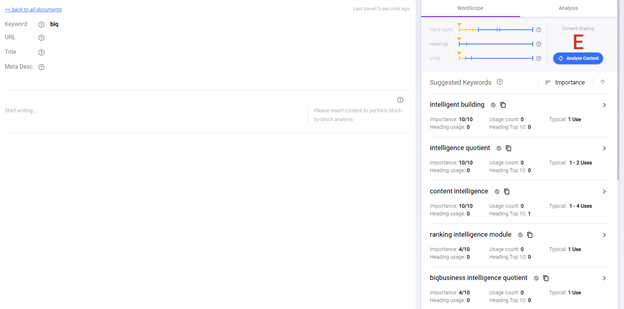 WordVector tells you the performance of your content against the Top 10 SERP content in relation to your target keyword. 
The best part about this feature is that it can tell you exactly which paragraph has lesser relevance to the overall content.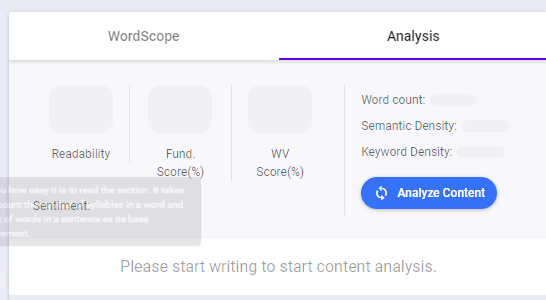 In the Analysis tab, you can see more about optimizing content for readers.
You can see the Readability, Fundamental Score, and content areas you should work on to deliver a great reading experience.
Fix all errors, add all related keywords, and perfect the Content Grade of your posts.
It'll allow you to make your content perfect and help you in the resource page link building strategy.
2. Find Relevant Resource Pages
Once you've created irresistible content, it's time to find resource pages to reach out to. 
We'll cover an easy way to find hundreds of resource pages instantly for your resource page link building strategy below.
Google Search Operators
You don't have to use fancy tools on the Internet.
In fact, you can do the whole process of finding resource pages with Google's Advanced Search. We'll be using a few search operators for that.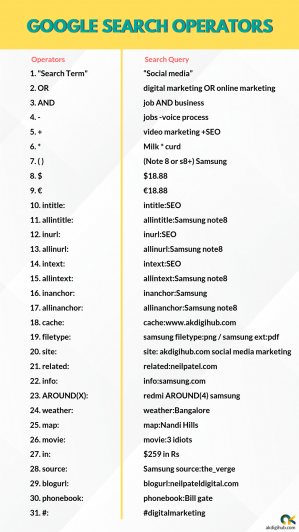 Just type in the phrases below to Google to find the resource page.
Keyword + inurl:resources
Keyword + "best resources"
Keyword + "useful resources"
Keyword + intitle:links
Keyword + "helpful links"
Choose your target keyword or topic and replace "Keyword" with it. For instance, if your target keyword is weight loss, your search term will look as below.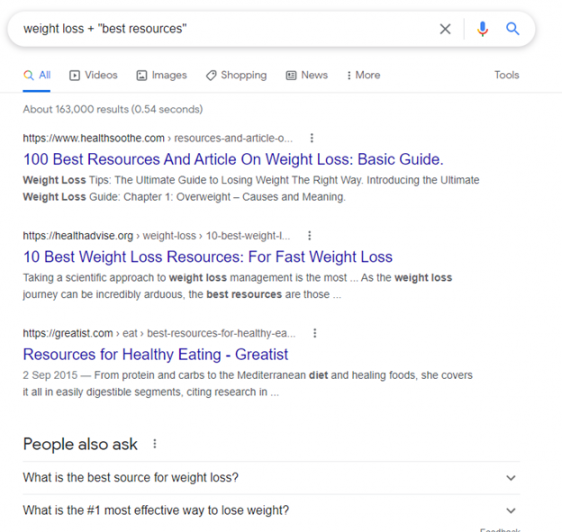 As you can see, we got the search results and relevant resource pages immediately. Try it out and let me know your findings in the comment below.
3. Find Out How to Outreach Them
The way you outreach the resource page and who you outreach makes a huge difference.
It can make or break your resource page link building strategy, and that's why you should give it your full attention and invest some time in it.
We'll take a look at three strategies you can use to find contact data of resource pages.
Search The Website
There's no easier way to find contact data than to look for it on the website.
There are a few places you should check to find the email you can reach out to. First, you should scroll all the way down to the Footer of the website.
You can usually find the contact data and email there.

Second, you should check out the website's Contact Us page (if they have it).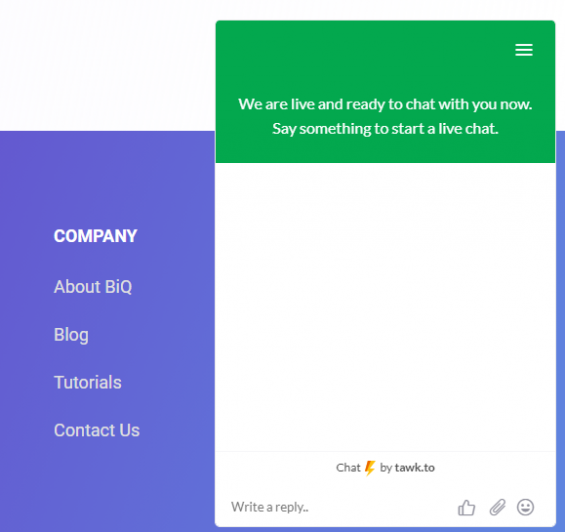 Lastly, you can also look all the way at the top bar. Some websites prefer to have contact data there, as you can see below.

Try to find the websites' contact data in one of the ways I've talked about above.
Search Their Social Media Accounts
What if you don't find the contact data on the resource page site?
Or maybe you prefer communicating via social media. Either way, you should now go and find the social media accounts of the resource page.
First, search a website for social media links (you can usually find them if they have them).
If they don't have it on their site, you'll probably need to conduct a social media search.
The social media platform you should check as first is Facebook – the most popular social media platform. Simply search for various names on the resource page and try to find it there.
Also, check out Instagram, especially if the resource page is visually-oriented because it's the best platform for that stuff. Go through the resource page, find its social media account and go ahead and contact it.
Use The Email Lookup Tool
Maybe you want to speed up the process or want to get better results.
Either way, you can use one of the blogger outreach tools and find the contact data in a matter of seconds. The tool I'll be showing you now is Hunter. It's a paid tool that you can use to get the email addresses of any website instantly.
Go to Hunter and type in the URL of the resource page you want to find the email of.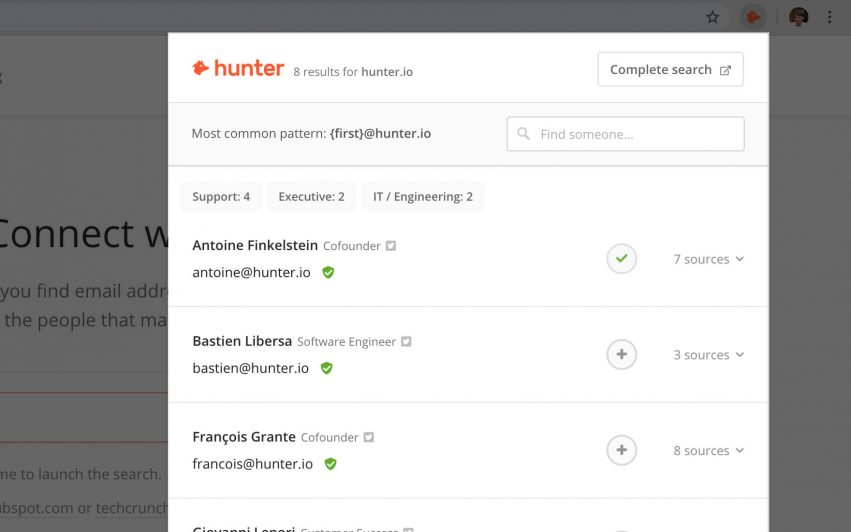 The best thing about it is that it'll show you all emails the website has.
That's right, you no longer have to be reaching out to customer support when instead you should reach out to the site manager.
You'll get a handful of addresses you can choose from.
The best thing about the pricing is that if you don't perform many email searches, you can use this tool for free.
That's right, you can have 25 searches a month with absolutely no charge. Try it for yourself and see the magic happens. 
Follow the three strategies we've discussed in this section and find the resource page's contact info so you can continue to the next step of resource page link building.
4. Craft Your Best Pitch & Outreach
You're almost there.
You've created the perfect content, found the right resource page, and got an email address or a social media account you can reach out to.
This step is one of the most important because if you fail it, your efforts are wasted. 
I've divided it into three easy tips you can use to craft a pitch they can't reject.
Establish Rapport & Personalize Your Message
Building an emotional connection with someone through email is a tricky one, as there are not many elements you can use to create a bond. 
Nevertheless, people respond better to positive language and messages that sound personal. So when you write to them, make sure to treat them the way you want to be treated. 
Another useful tip would be to include their name and avoid using responses that have been scripted. This would help in building relationships.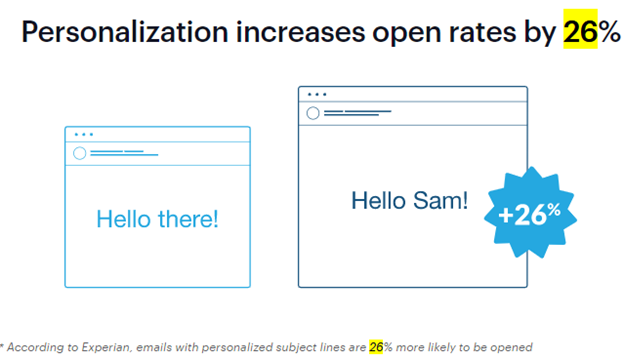 Also, try to use positive language. It affects the emotional state of your receiver. 
For instance, let's say you have found a broken link that your content can replace. You shouldn't write…
"A broken link can ruin the user experience, replace it with mine. "
Instead, stay positive and write something as below.
"Including my link can improve user experience and make your resource page better."
It's the same thing, but the way it's delivered makes all the difference.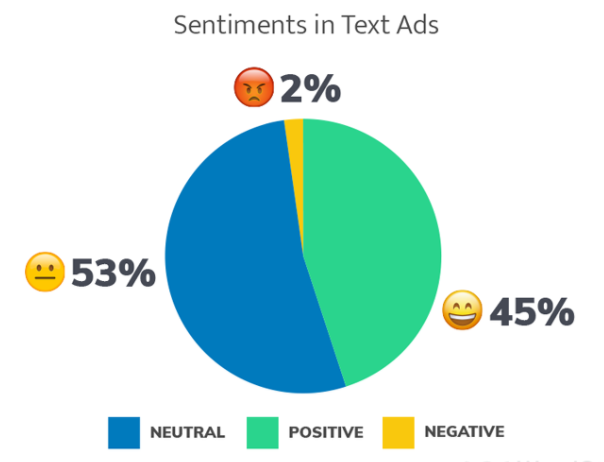 Acknowledge Their Work
If somebody praises you, you instantly like that person more.
You should leverage that in your outreach and acknowledge the person's resource page. Tell him or her about how much you appreciate all the hard work he or she put in.
Make the person feel great about himself, and he or she will instantly like you more.
You shouldn't make it too long, though. Keep it sweet and acknowledge the work of the resource page site owner in 1 – 2 sentences.
Mention Your Resource
Lastly, you should also make sure to provide your content.
It's also worth mentioning that you should give the person a compelling reason why he or she should use your content. Will it make the resource page more complete or fix a broken link?
Be sure to include that in the email too. 
The whole resource page link building email outreach can look similar to the one you can see below.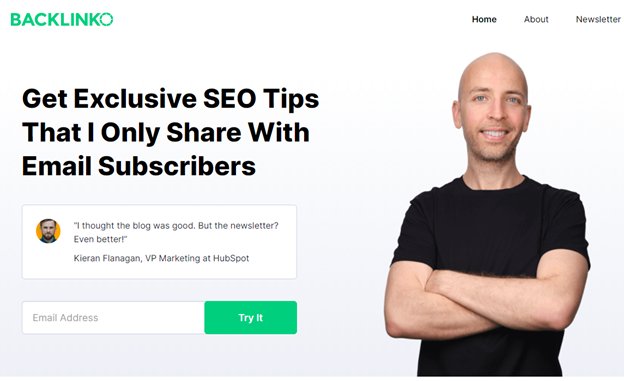 It features all things we've talked about.
It's very personal, calling the person by the name. It's also very straightforward and short – not wasting the site owner's time.
As you read further, you can see that Brian quickly acknowledges the person's hard work.
After that, he points out that a link isn't working, which acts as a compelling reason for the resource page owner to replace it with the content Brian provided.
It's not rocket science, just a friendly short email you can craft in a few minutes.
Ready to Apply This Resource Page Link Building Strategy?
In many ways, resource page link building is a number's game. In other words, the more people you connect with, the more links you'll get. 
There are many ways to how you can build links, and the resource page would be the best one to start with. 
Furthermore, unlike any other link building strategies, resource pages are easy to find, and page owners would want to link out to you. After all, that's what a resource page is all about. 
Try out the steps that I've outlined above, and feel free to leave comments below.