We have compiled a list of the best digital marketing podcasts that every digital marketer or website owner should listen to in 2021.
Best digital marketing podcasts that you need to listen to for your digital marketing campaign
Digital marketing is a broad spectrum that involves the internet and various devices such as phones, tablets, and computers to promote multiple products and services. There are several platforms that a digital marketer can take advantage of, such as social media, search platforms, and even podcasts.
How would one use podcasts for marketing their content, you may ask?
It's quite simple. Statistically, the number of people listening to podcasts is staggering. This implies that podcasts are evolving as a way to provide meaningful information to people around the globe.
Edison Research and Triton's research on Americans aged 12 and above concluded that 75% of Americans are familiar with podcasts. This amounts to 212 million people with an increment of about 10 million people each year.
24 % of Americans listened to podcasts in 2017, which increased to 37% in 2020. Taking advantage of this opportunity and listening to some of these insightful hosts could give you more ideas to improve your digital marketing strategies.
That said and done, you may be wondering, "How do I go about doing this?" That's what this article is about.
Here, you'll get a list of the eleven best digital marketing podcasts that you should listen to to gain some insights on how you can start and improve your digital marketing campaign.
Let's get started!
Best Digital Marketing Podcasts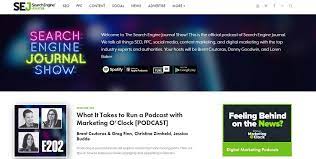 Search Engine Journal is one of the best digital marketing podcasts that provides how-to guides, interviews, and news from marketing experts worldwide. The company aims to ease how interactive marketing companies can collaborate and transform their digital marketing campaigns successfully.
Search Engine Journal was started in 2003, and over this period, it has attracted over 800,000 visitors. The company produces content daily on email marketing, social media analytics, agency life, paid search, SEO, WordPress, display advertising, and many more.
The podcast show is hosted by Brent Csutoras, Loren Baker, and Danny Goodwin. It features various top experts with discussions on SEO and topics and other actionable tips on SEO that you can use to improve your digital marketing skills.
Takeaway
The show provides informative and actionable information since the discussions featured involve top experts in podcast digital marketing. You are sure to find a thing or two that can help you improve your digital marketing campaign.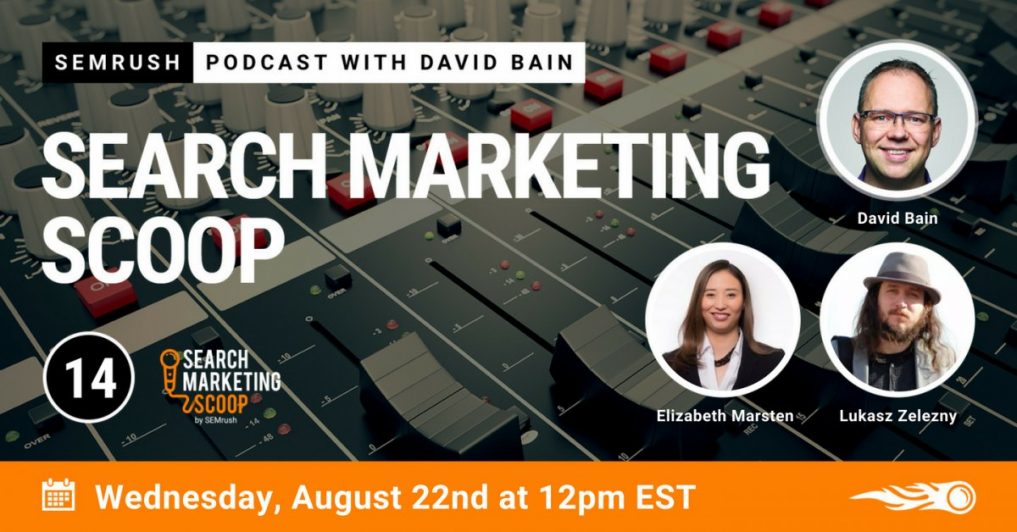 Search Marketing Scoop podcast on marketing is an authoritative voice in the digital marketing niche looking to inspire marketers on various topics ranging from the best SEO tools you need to use, Artificial intelligence, and even chatbots.
The team has firsthand experience in the podcast digital marketing space with over 70 experts dedicated to providing useful information to digital marketers globally.
The Search Marketing Scoop team started as experts in paid search and later grew to conversion rate optimization to paid social media. The company produces useful information to 60,000 users monthly and even holds conferences that over 2000 pay per click heroes attend.
Takeaway
Listening to search marketing scoop may provide you with insightful digital marketing information that you could use to improve your digital marketing strategies. The company has many clients, including Home Depot, which implies that they're authoritative and have expert knowledge in the niche.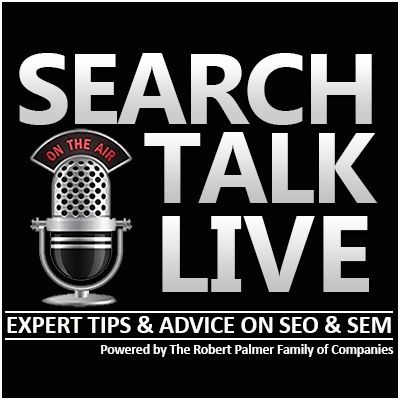 Search Talk Live combines its hosts' experiences in SEO and marketing experiences to develop engaging, informative content that helps their readers better their online marketing strategies. They'll give you their testing strategies, case studies, and conducted experiments that you can learn from.
You can expect to learn about various aspects of digital marketing strategies such as SEO, best digital marketing podcast practices, and the tools and analytics you can use to boost your digital marketing. You could also learn how to improve your social media presence, how much you need to pay for your paid campaigns, and how you can enhance your user experience.
Takeaway
Robert O'Haver and Matt Webers have18+ and 12+ years of experience, respectively, as agency owners in the SEO and digital marketing industry. They love sharing their knowledge and offer unique insights into the industry. You could also email them your questions, and they'll answer them on air.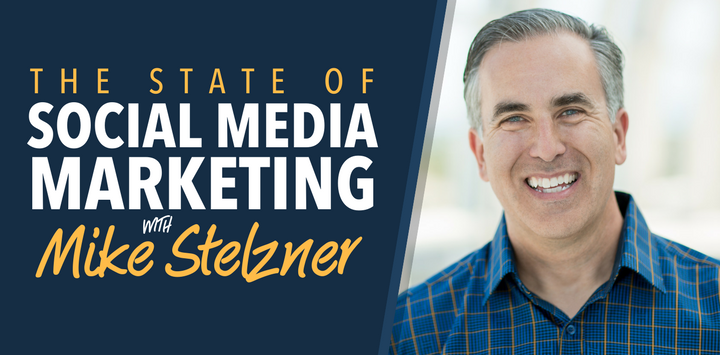 Michael Stelzner, the show's host, is a social media examiner who'll help you navigate social media's rough waters with success stories and expert interviews with leading social media marketing pros.
The podcast on marketing will help you discover how successful businesses use social media. You'll learn new strategies and various tactics and gain actionable tips on what you need to do to improve your social media marketing campaign.
The podcast places its primary focus on influencer marketing, google analytics, and social media content strategy. You could use this information to boost your online influence and grow your following to get more traffic and, consequently, more conversions.
Takeaway
The social marketing podcasting marketing provides notes from the show containing the podcast's information if you need to read it later. The notes contain essential information regarding the topics discussed and can be used to guide you through to a successful digital marketing campaign.
The Growth Show has several inspiring stories of people who've started and maintained their online businesses, ideas, and movements. Meghan Keaney Anderson, the vice president of marketing, is responsible for its content strategy, including blogs and podcasts.
The podcast on marketing provides success stories and insights that can be used to improve your online business to get more traffic, gain followings, and conversions. It also focuses on social media marketing, customer service metrics, how to engage your audience, email marketing, SEO, and more.
Takeaway
The growth show provides real-life stories from people who've successfully conquered the odds and have had enough online marketing experience. Most of these stories are not only easy to relate to, but they are also inspiring enough to make you want to take the next step.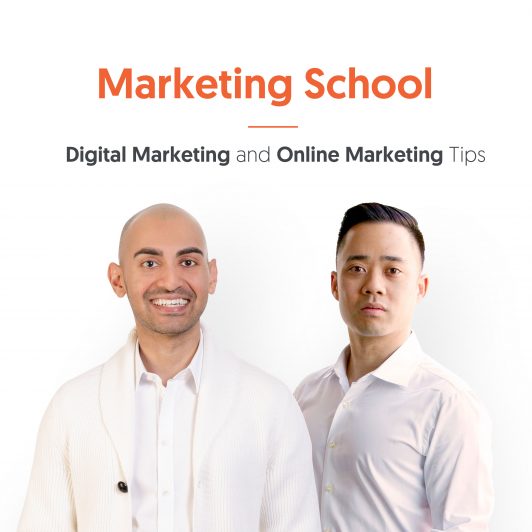 Neil Patel and Eric Siu's marketing school brings you 10 minutes of marketing advice every day that you can apply to improve your marketing campaigns. The podcasting marketing school provides you with the best tips that you can use to take your business to the next level.
Neil Patel and Eric Siu are accomplished digital marketers with a lot of experience in the niche. The information they provide is actionable, positive, and simple to understand, even for beginners. The podcast focuses on email marketing, YouTube marketing, and google analytics.
Takeaway
Neil Patel and Eric bring you actionable tips in bite-sized pieces that you can easily understand and apply to boost your marketing campaign. Neil Patel and Eric Siu are experts in the field experiences enough to provide you with the tips you need for outstanding digital marketing performance.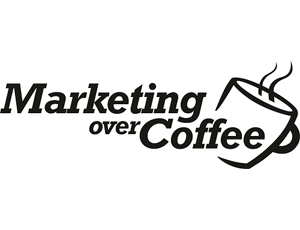 Marketing Over Coffee is recorded every Wednesday, 5:30 am eastern time. The podcasting marketing platform has two notable hosts: John J. Wall, who writes and practices on marketing, sales and also discusses new and classic marketing strategies. John co-hosts with Christopher S. Penn in marketing over coffee podcasts on similar topics.
Marketing over coffee deals in topics such as:
Being updated in social media network practices
Optimizing for search engines
Copywriting and email marketing
Offline marketing campaigns
And answering questions from their listeners.
Takeaway
The marketing campaign is fast and to the point. It is also delivered in a conversational tone that is easy to understand, and at the same time, gives tips that are easy to understand. The hosts are very informed, and they are sure to provide you with relevant information for your marketing campaign.
The Inbound Success Podcast provides inspirational and informative stories to push you towards your top marketing podcasts goals. The stories will help you grow your business, build your customer relationships, and at the same time, help you boost your marketing strategies.
This is one of the top podcast marketing tools for marketing that will help you build a world-class marketing strategy that will help you get real, measurable results. In the podcast, Kathleen interviews marketers to bring you the information you could apply in your marketing strategies to get actual results.
Takeaway
Kathleen Booth doesn't just provide you with the big picture; she also includes actionable insights and tips that can be used to bring you results in your digital marketing campaigns immediately.
Kathleen Booth's podcast marketing tool was named one of the top 50 most influential B2B marketers of 2020. If you want to optimize your revenue and boost your buying experience, you'll need to listen to these podcasts for marketing.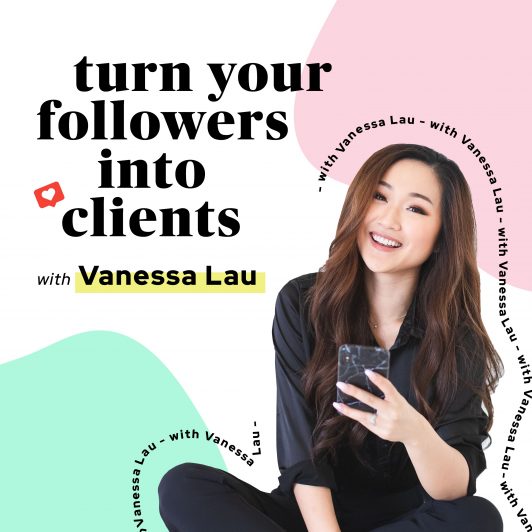 If you are interested in social media, coaching, or entrepreneurship, this is the podcast that you must listen to in 2022. I love how she covers the basics, such as the biggest mistakes done during business coaching, why you have followers and no clients on your online platforms, and so many more articles.
She does not just coach beginners; she ensures that both of these groups, beginners, and intermediaries, receive the relevant information they need to ensure that they have a successful marketing campaign.
Takeaway
Vanessa Lau understands the intricacies and psychology that's involved with online digital marketing. What's more, she provides solutions for these problems in a simple and easy-to-understand manner to help any marketer boost their marketing campaigns.
The Business of Digital goes far beyond marketing. The podcast for marketing is hosted by Mat Siltala and Dave Rohrer, who covers various topics related to content marketing, social media marketing, analytics, and SEO.
In the past few weeks, they have discussed what you have to do when starting a new content channel and the reasons why your website needs to have a search bar.
Takeaway
The Business of Digital is excellent for beginners who plan to start a new content channel. The podcast provides you with insights into the best marketing podcast practices for new content or social media channels. It also tips you on how to plan your content, how much content you need, and so much more.
This is the best podcast if you want to learn some information on SEO strategy, content marketing, E-commerce, Facebook marketing, and much more. Listen to content from this podcast hosted by AustBrauner and Andrew Foxwell to get some weekly insights on how to grow your brand.
Takeaway
The podcast focuses on community building to grow your brand holistically. If you feel like this is the best podcast for you, your brand, and your business, then you should go ahead and find some insights from these two very successful hosts.
Create Your Podcast
Since there will an increase in podcast production, there's no better time to start one.
If you have a business, podcasts can help you reach out to new audiences. Listeners who subscribe to you will get to listen to your podcast regularly. At the same time, you will get to nurture and convert them to become your potential customers.
That said, you need to produce consistent content for your podcast channel.
If you want more content ideas for your website, you may use BiQ's keyword intelligence. The tool will provide you with great content ideas for your website that'll keep your reads coming back for more.
You only have to enter your target keywords or phrases, and our tool will come up with content ideas that'll help you come up with content relevant to your target audience.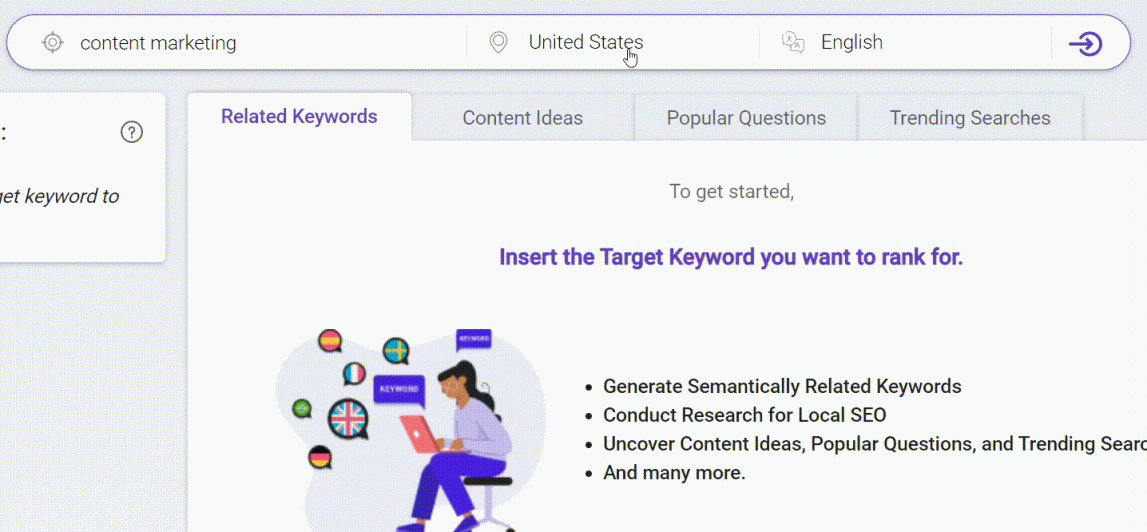 The best thing about BiQ is that all keywords will come with a set of metrics that'll help you decide the topics that'll suit your site the most.
For example, you can use the search volume to determine a 'demand' for the topic. At the same time, the trends tell you if the content is emerging. Keep an eye on what's trending to capitalize on it to get engagement.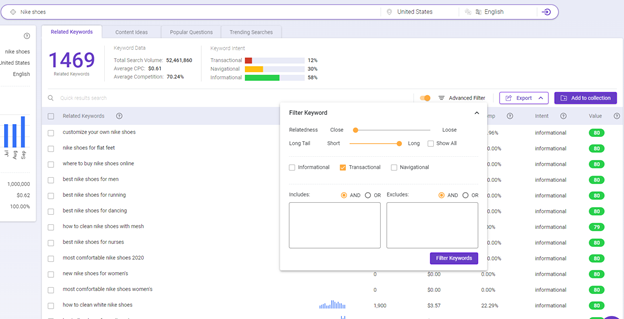 On top of finding the right content, you should also identify keywords with high commercial value to grow the content.
Here is an example: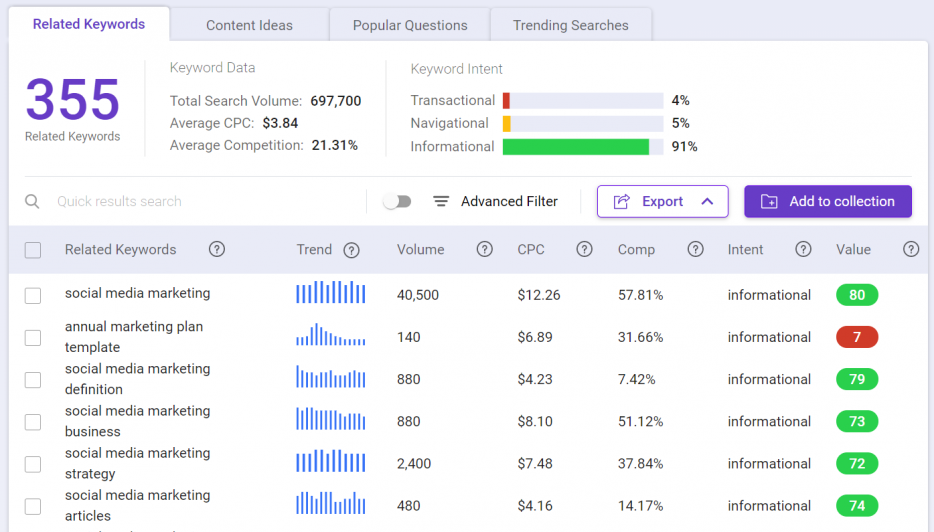 You can see searchers are looking for information when they search for plumbing service. Since you are looking for keywords with high commercial value, you should be looking for keywords with 'transactional intent.'
Scroll down, and you will see a list of keywords where you can identify the high commercial value keywords you're interested in.

Use the filter features to show just keywords with transactional intent.

Now you can quickly identify which keywords have high commercial value. Including these additional related keywords in your content can help you meet the searcher's intent and help your content rank and achieve your goal.

Conclusion
Listening to these top podcasts marketing could help your marketing campaign since they may provide you with insightful marketing campaigns that could boost your campaign strategies.
Choose your best podcast digital marketing platform, or all of them, to help you rise above your competition to get more traffic for your online venture. By gaining access to these insights, you'll improve your influence, get a more significant following and more conversions.
Are you currently listening to any of the best digital marketing podcasts above? Or is there any other podcast that you would like to share with us? Let me know in the comments.