Local citations are any online mention of a business' NAP. Citations are important as a ranking factor for local SEO and help your customers to search for your business online.
Citations are one of the main elements of local SEO.
Most SEOs start their careers managing and overseeing citations for businesses.
Now, when set up properly, citations can easily lead to enhanced local rankings.
However, if done improperly, citations can be a nightmare for your business.
This guide will walk you through all the facets of citations to help you polish up your local SEO campaign.
What are local citations?
Local citations are technically any online mention of a business's name, address, and phone contact (also known as NAP).
Citations can be on apps and websites, social platforms, and even business directories.
They help web users discover local brands and can also affect local search engine rankings.
To be specific, having correct citations can help you rank well on Google Maps.
This is because correct citations provide Google with verifiable and reputable sources of data about your company.
They show Google that your brand actually exists, it is legitimate and what you say about it on your website is accurate as several sources can verify it.
As such, providing a consistent name, address, and phone number on multiple websites is essential for giving trust signals to search engines.
Here's an example of a local citation for a coffee shop in New York: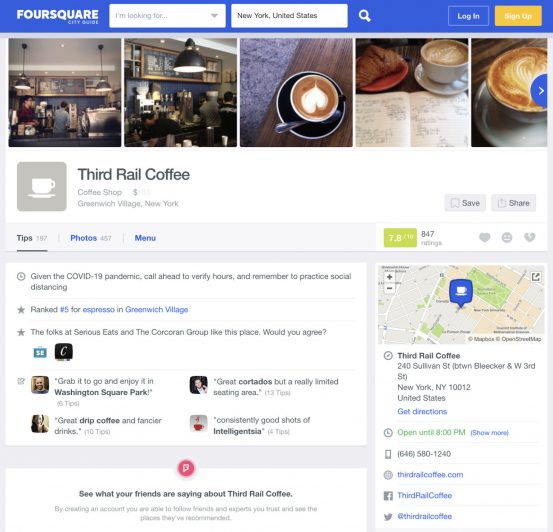 This is a NAP citation as it shows the business's name, address, and phone number.
Another example on Google: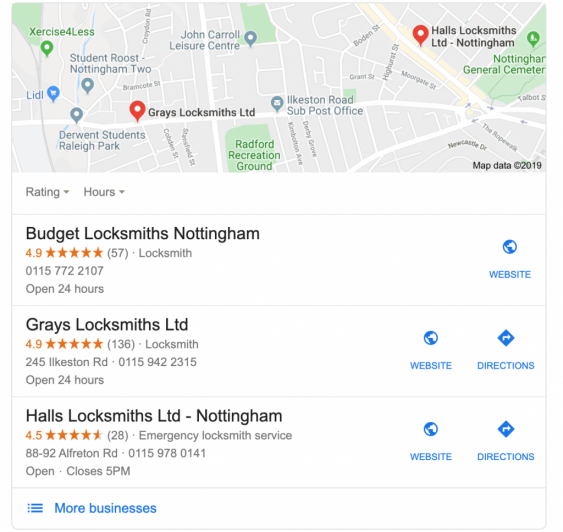 What local SEO citations look like on Yelp (with NAP highlighted):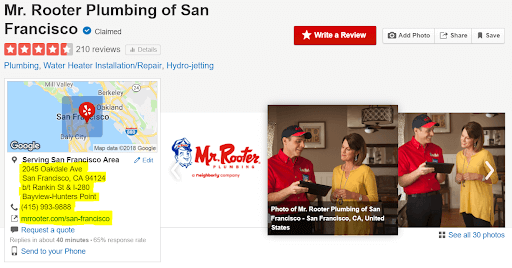 Some influential and popular platforms and websites that display citations include:
Google My Business
TripAdvisor
Facebook
Yelp
Apple Maps
Foursquare
Angie's List
MapQuest
Importance of local citations
1) Ranking factor for local SEO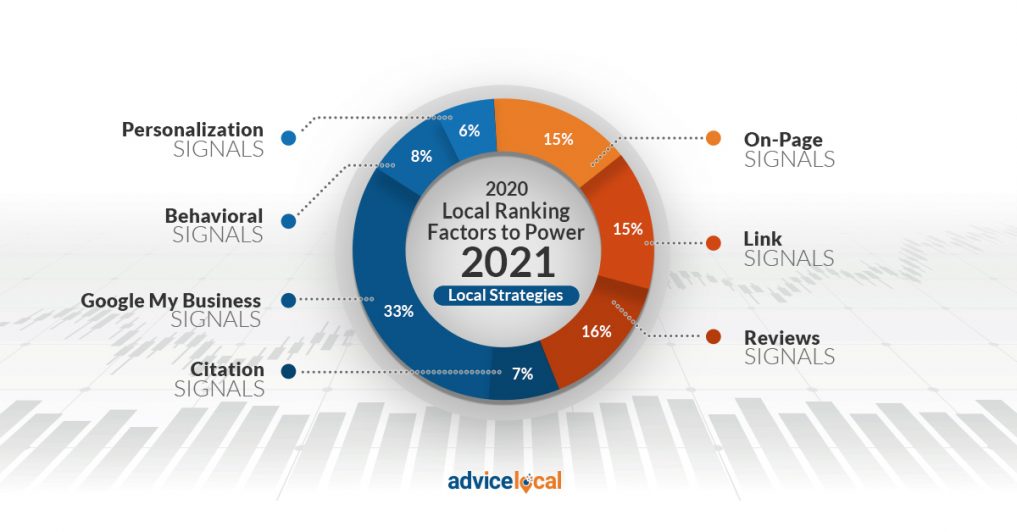 The citations you accrue, their accuracy, and the quality of the channels they exist will affect rankings.
Google collects data about every business regularly online.
If the information is correct, the search engine will trust the data.
This in turn strengthens the brand's chances of ranking higher in local searches.
Nonetheless, if the information Google gets is inaccurate or inconsistent, it will regard your site as untrustworthy.
Naturally, this reduces your chances of ranking well.
2) Helps people to search for your business online
Correct citations help prospects discover local businesses, which can quickly turn into web traffic to culminate into conversions.
On the other hand, incorrect citations can mislead clients.
This leads to loss of revenue and trust.
What's more, a local SERP study shows that a considerable number of clicks on the first page go to businesses with directories when users search for local brands covering a specific area.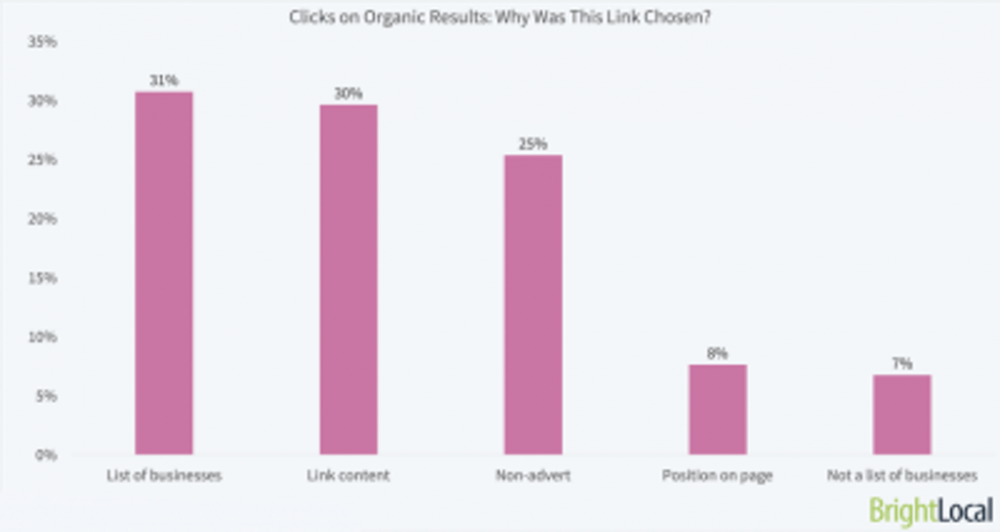 Also, 31% of those interviewed said they clicked on the directories because they were on a business list.
What if my citations are inaccurate?
Local citations usually become inaccurate for various reasons:
The business that occupied your current location before had online listings.
You recently changed locations.
You changed contacts.
Your business name is not correct in some directories.
You have several unverified listings online, so bots or customers key in the wrong business data for you.
Your business appears several times in the same directory, but with different business information in each appearance.
So how can you fix incorrect local citations?
The first step is to check and determine if you have any incorrect citations.
There are many tools online like Moz that can help you with this.
All you have to do is search for your business, and it will show you all the places where your business is listed and the score.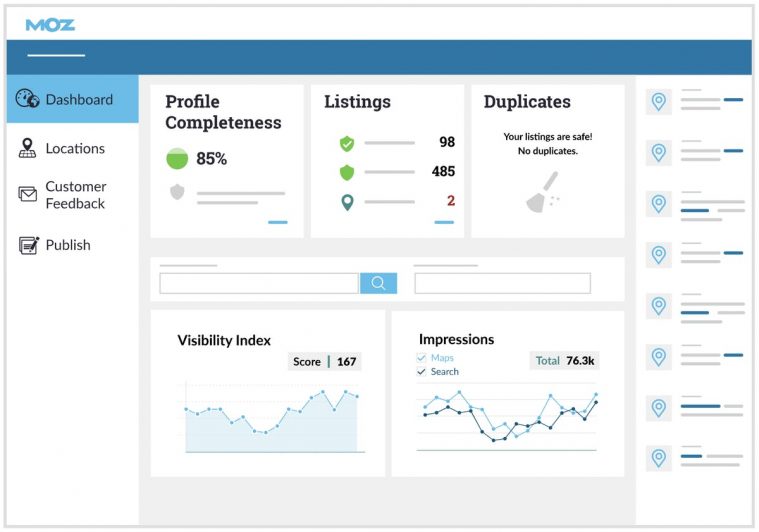 You can click on duplicates, inconsistent or incomplete, to identify the inconsistencies or problems your venture has.
After that, you can use different online tools to fix them, hire a firm to fix them, or fix them manually.
Nonetheless, keep in mind that if you use tools, they will only fix the problems that are within their network.
None of them will fix all local citation issues 100%!
The best way to approach this is to manually fix all your local citations after using a tool to fix most of them.
If you don't have the time, you can hire a company to correct the citations for you.
That said, the best option is the one that is organized and works for your business.
Make sure you keep logins for any online business directory accounts you open safe and close.
This way, if your name, address, or phone number changes, you can easily log in and update appropriately.
Even if another firm is managing the listings, ensure you get all the logins to the accounts they update or create.
This, way if you ever part ways, you can easily move on.
Types of citations
In local SEO, there are two types of local business citations.
Structured
This is the way most local citations appear on a page: the name, address, and phone number in a format similar to other listings on the page.
This happens mostly because of submitting listings through various platforms.
Unstructured
Though not as common as structured citations, they are still important.
They are citations where the data is spread across a page.
It can be a press mention, forum thread, or blog post where the story says something like "You can find BiQ SEO suite in Raleigh" and then later add "Got a digital marketing problem? Call 111-222-333."
In this case, all the important data is on the page but not in an organized manner.
It requires some effort for Google to figure it out.
But as mentioned earlier, it does not mean it is less valuable.
How to build citations
1) Get listed with data aggregators
This is one of the most effective and accurate ways of quickly building citations across important business listing sites and online directories.
There are four leading data aggregators in the United States; Factual, Foursquare, InfoUSA, Localeze, and Neustar.
All of these options have an automated process for submitting citations.
2) Submit to other core sites
This where you submit data into business listings such as Yelp by hand.
With this tactic, you not only have access to some more niche directories but also have the additional advantage of a human eye, leading to lesser submission errors.
The disadvantage of this is that if you do this manually, it could take a while.
3) Submit to local industry and sites
Depending on your sector and your enterprise's location, additional listing channels may offer opportunities for creating highly valuable and structured citations.
For instance, hotels can get listed on TripAdvisor.com.
Healthcare facilities can get listed on websites such as HealthGrades.com, while attorneys can get listed on sites like Findlaw.com.
There are many/trade association sites online on which you can build additional local citations.
Local business associations, chamber of commerce websites, and community hubs also have places where you can get listed particular to your service area.
Some of the channels are free, while some require payment.
The secret here is to only pay for a citation on a geo/industry channel if it directs enough leads your way to justify the cost.
3) Look for unstructured citations
As mentioned earlier, unstructured citations occur on any app or website that is not particularly designed to publish business listings.
For instance, mentions on a social media channel, blog post, or news article act as a reference to your brand, just like in any structured citation.
You can create unstructured citations by:
Submitting pieces such as editorials to local newspapers.
Sponsoring events or groups.
Engaging in social media campaigns.
Getting featured on blogs.
Also, you can earn mentions of your company by publishing excellent, newsworthy, or helpful content.
BiQ's Content Intelligence tool can help with this.
Insert your keyword and draft your content there.
You can use content analysis to optimize your content for SEO.
You can make necessary edits in order to get your content graded A.
After building your GMB (Google My Business listing), geo/industry citations, and other core citations, it is not worth the hassle to continue creating hundreds of citations on low-quality business directories.
Instead, try and get new unstructured citations from reputable apps and websites as they can show your brand to new audiences and direct new leads to your business.
Actually, in some markets, unstructured mentions in a major online news outlet can be a game-changer.
Tips to optimize local citations
1) Consistent NAP listings
NAP (Name, Address, Phone) is one of the best places to start when optimizing your citations.
This is mainly because Google utilizes the data you provide to determine the results that show up in geo-targeted searches.
This essentially means that if your NAP data is not consistent, the search engine will have a challenging time verifying your enterprise.
This would lead to lower rankings.
To avoid such, make sure that your NAP data is consistent across different platforms and channels.
For instance, if your business name, address, and phone is:
BiQ SEO Suite
123 New Stress, Dallas TX 7500
123333-333
The same information should appear on your listings.
If there is any place where the information varies, make sure you fix it.
2) Optimize your business description
Besides optimizing your main pages for location and category, optimize other pages across the website for locally used keywords.
This includes long tails phrases and keywords with a geographic angle such as "car dealer in Raleigh," "best Raleigh car dealer" or "car dealer near me."
To do this effectively, do keyword research to identify low competition but popular local search terms most likely direct traffic to your website.
You can use BiQ's Keyword Intelligence tool to find local keyword opportunities.
Just key in the target keyword, then choose the location.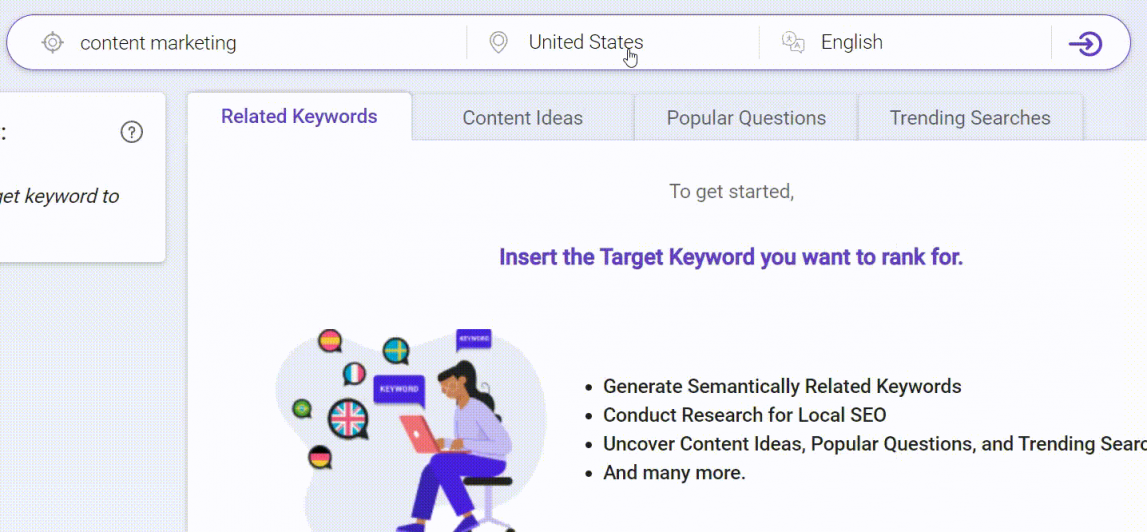 It will show you all the relevant keywords locals are using to search for your service or product.
It is highly recommended that you go for keywords with a high-volume search but low competition.
This essentially means that you will attract traffic at a lower competition.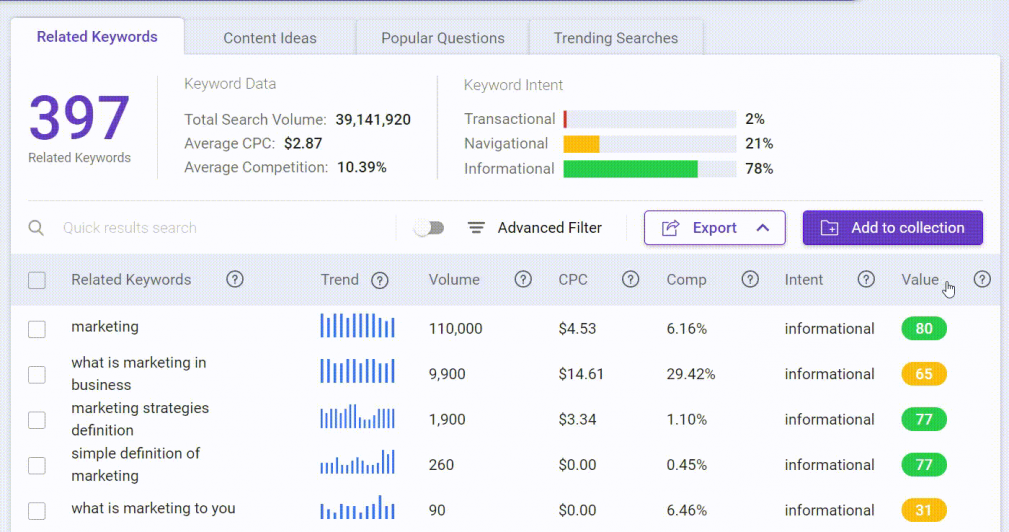 If you want to know whether your website optimization is working, you can use Grid My Business to know what your local search ranking is for certain search queries.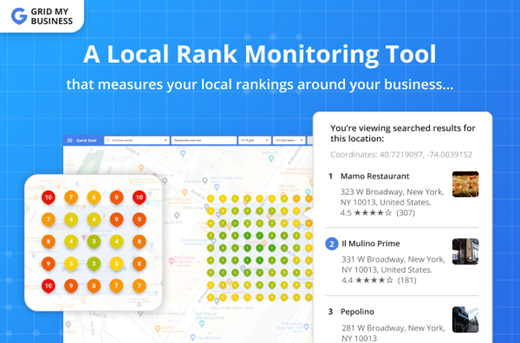 Grid My Business can monitor your local search rankings and provide regular updates via monitoring reports so you can know whether your optimization efforts are working to help your business get into Google's local 3-Pack.
3) Add relevant images
Including a lot of high-quality and appealing images to your listings will enhance actions on your listing considerably.
Actually, research shows that posts images tend to have 2.3x more engagements than those without.
And as you already know, actions lead to authority, which in turn leads to better rankings.
Also, users who find your page through mobile will find it convenient to open photos and swipe through.
So, add images to attract more prospects.
4) Get customer reviews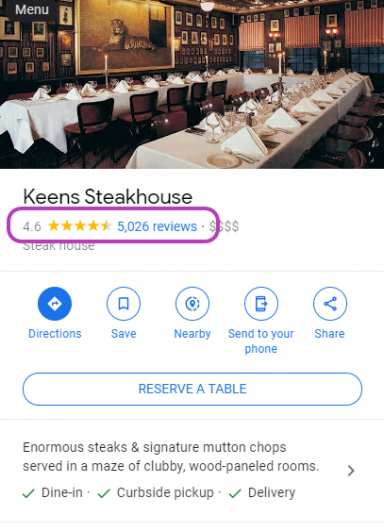 Another aspect that Google takes seriously when determining how reliable a website is; customer reviews.
The search engine evaluates the number of reviews and the type of reviews before ranking your site.
As such, part of your local SEO strategy should include getting reviews from customers.
A good place to collect reviews is on your GMB page.
You can also collect reviews on sites such as Angie's List, Yelp and Facebook.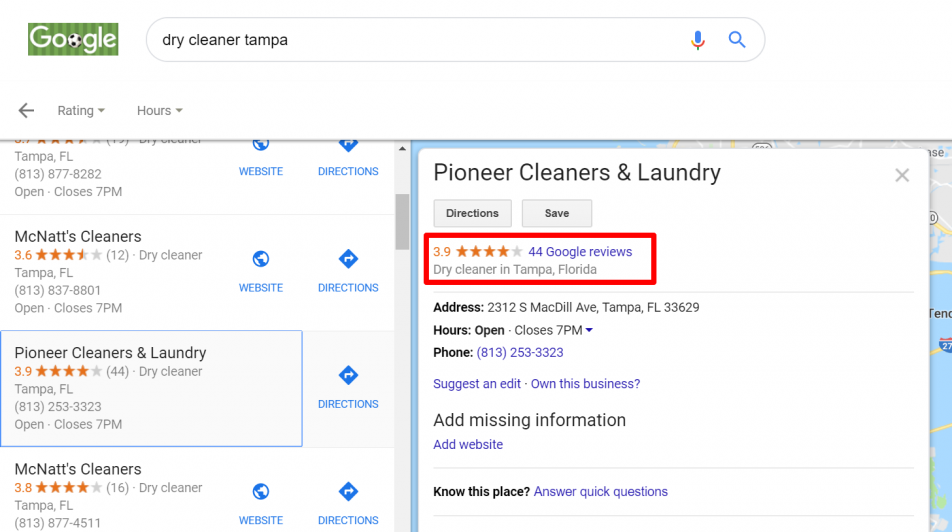 Other ways to get reviews include:
Highlight reviews on your site so that prospects know you value them.
Create a page on your site that requests clients to leave reviews. You can also include links to respective review websites.
Offer incentives in exchange for genuine customer reviews.
Request clients to leave reviews via follow-up emails or social media interactions.
5) Claim your listings
Claiming your listings helps you make sure that important information (NAP) about your business is correct.
If a customer calls a contact and is disconnected, they can easily move to the next business with the right data listed.
Also, when you have verified listings on multiple sites such as Bing, Yelp, or Google, your site is available in several places online.
This enhances your signals online, which is good for SEO and helps direct relevant leads to your site.
6) Use social media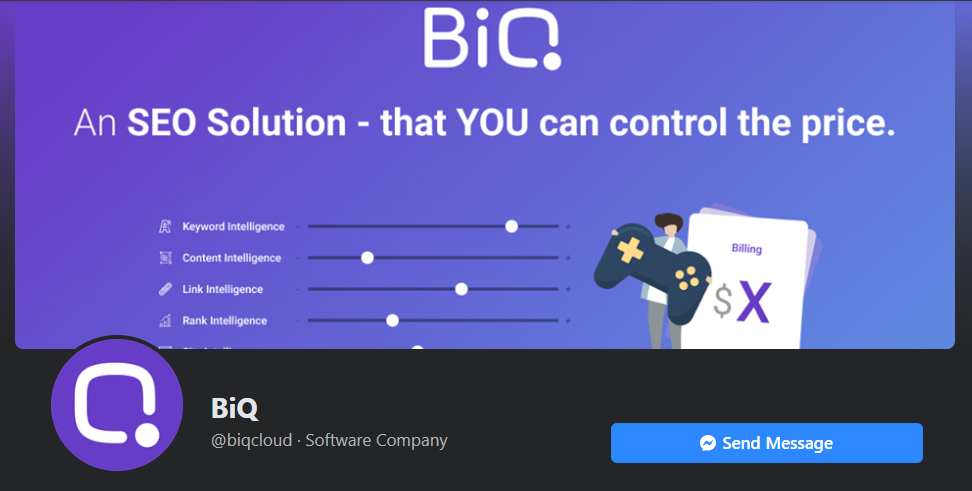 Set up social media accounts and list your NAP information to increase your presence on social media.
Also, search engines value content shared on various social media platforms now more than ever.
So, after crafting a great Google My Business page, share it on social media to further align search and social.
Have a 'Contact Us' page
Create location and "Contact us" pages.
The pages should provide readers with your name, address, phone number, store descriptions, store hours, testimonials, and promotions.
If you have several locations, do not duplicate content.
Instead, create locally descriptive "contact us/location" pages.
You will also look more appealing to Google if you add a Google Map to your website.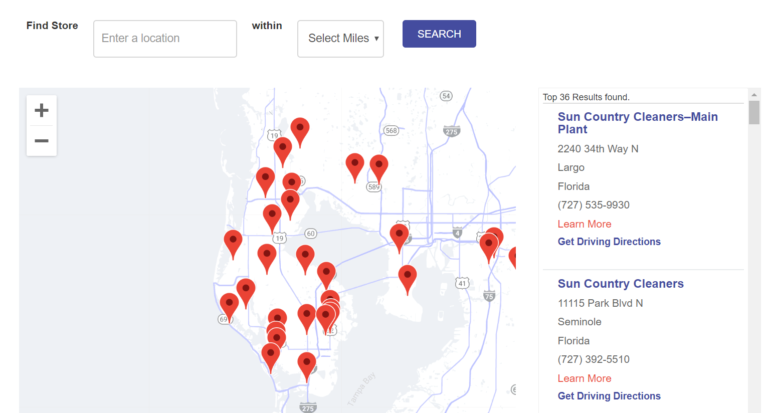 Conclusion
As mentioned earlier, local citations are mentions of publications of your business information online.
They affect local search engine rankings and consumer discovery.
Correct local citations can positively impact revenue, reputation, rankings, whereas incorrect citations erode these assets.
As such, active local data management is essential.
Check out our post to find out more about local SEO checklist.