Hiring a freelance writer sounds simple. But if you actually delve into the process of hiring one, it can be quite tedious. This is especially so when hiring someone that meets your criteria.
A Freelancer, in simple terms, is someone who isn't attached to any organization or company but instead works for themselves. In fact, some businesses choose to hire freelancers as they generally offer a lower rate compared to agencies or the likes.
So, here comes the concern for people who have never hire a freelance service. How reliable are they?
If you ever found the right one, hiring a freelance writer for your business can actually prove to be rewarding. Here are some simple steps that you can follow if you're not sure where or how to start.
Step 1: Find A Freelance Writer
Fortunately for you, there are many avenues when hiring a freelance writer. Here are a couple of options.
Writing job boards for hiring a freelance writer.
Writing boards or content websites are a great way to build your writing team. These sites add ease to your transactions by creating a platform for you to locate your potential team and pay writers to get the content you desire.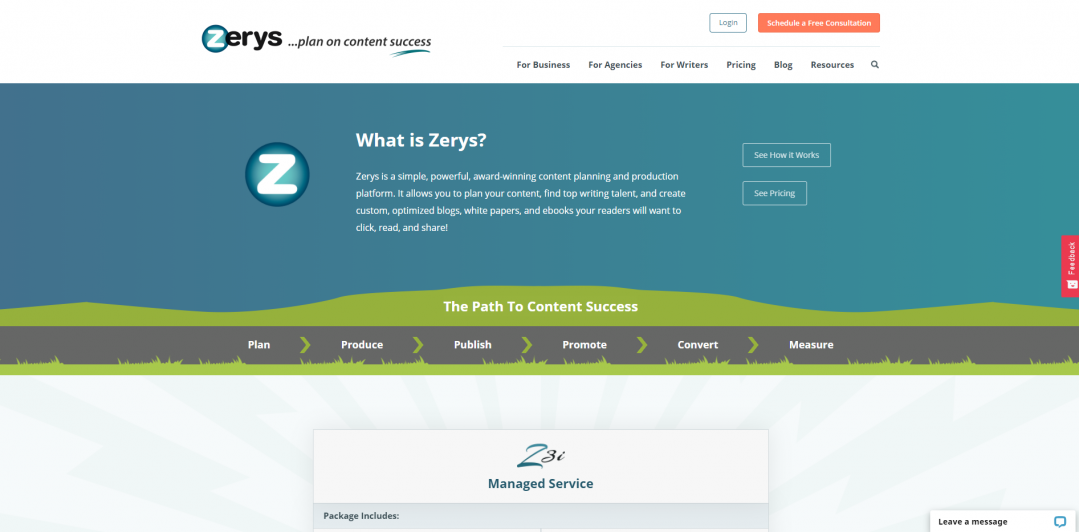 Websites like Zerys, Problogger, Fiverr, and Writers Domain are excellent sources for you to find writers. These websites require writers to go through grammar tests and turn in samples, so the chances of you locating a skilled writer are high.
Also, if you have a writer who already has a lot on their plate and is unable to complete your projects, you can always hire another freelance writer to complete your work by posting your job titles on the writer's board.
Writer's websites for hiring a freelance writer.
When you're looking for freelance writing services, you may come across a writer you like online on their blog or website. You can contact them if they have a contact section or an about me page. Usually, they will have a business email that you can use.
Many bloggers and writers do guest posts and will have a link to their blog/website. This will let you know if they are currently accepting new clients.
Step 2: Work Out Your Budget
So once you know where you can hire freelance writers, it's time to survey around and know how much the average cost would be.
This is important when it comes to budgeting for hiring a freelance writer. If you're a more significant company, you may have more of a marketing budget to work with.
If you are a smaller company, you can still get quality content; you may have to adjust how many articles you'll put out daily. Either way, your business can grow with good quality content.
The multiple writing platforms mentioned earlier can yield excellent results when hiring freelance writers, and there's a price range for different budgets. There is also a lower end when hiring freelance writer options but be wary as you get what you pay for.
Step 3: Get to Know the Freelance Writer you are Interested In
Once you know which platform to get freelance writers, it's time to start your pick.
Every business is different and may require different expectations for their writers-for-hire. These basic standards should be applied to hire a freelance writer as well.
Make sure the writer specializes in your industry
This is imperative to a successful relationship when hiring a freelance writer for work. There are multiple niches and sub-niches or topics on the internet. Hiring a freelance writer who is knowledgeable about your niche can make your website look professional.
Why?
Google looks for consistency, but if that work isn't bringing back readers, your site's information would still be deemed irrelevant in that niche. So, when hiring freelance writers, be sure they qualify.
Hiring a freelance writer familiar with your niche will sound more natural and provide correct information about your business and industry. Your team of writers will be considered your team of experts and representations for your blog or website.
And think of it this way, your hire is an expert in your niche, which means they are continuously practicing writing in your industry. They may have the information you aren't familiar with and have created copy that works and brings in your audience for your products or services. They can go over a game plan with you and provide knowledge based on experience.
It's also good to think of these questions when you look for writers specializing in your industry:
How often do they write in your niche?
Another thought when hiring freelance writers is how often do they write in your niche. A steady flow of writing can help your webpage succeed.
How do they research your content?
As experienced as your writer-for-hire may be, research for new information and ideas is essential in writing content. You want your writer to be up to date with the latest innovations in your industry and have access to different avenues to find quality information.
They must depict false websites from authority sites and pick the most valuable information to share with your audience. You can ask to have all the sources for their work and link to different authority sites in the content.
Of course, new writers can also benefit you. You can mold a new freelance writer to adjust to your needs and style of content.
Asses published work
Please get to know the writers you are interested in through their published works. You can go over their work and determine if they meet your criteria. That is if their writing is well researched, relevant to your niche, and has the style you're looking for.
It can seem overwhelming to identify the key traits of good content when hiring a freelance writer. Similarly, you can use BIQ's Content Intelligence to help you assess the writer's works.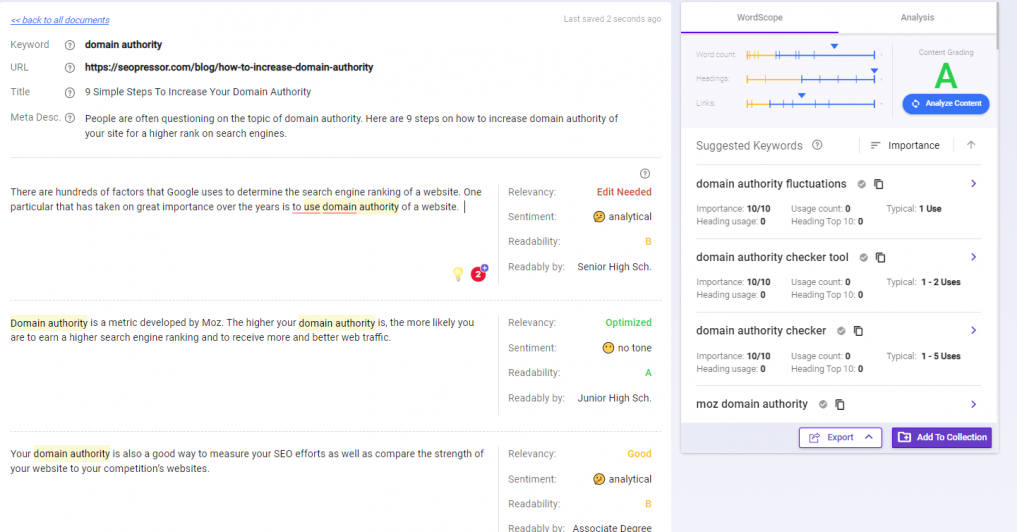 Another great aspect of this tool and others in BIQ is that you only pay for what you use. This is great for budgeting for small to medium businesses and agencies as well.
Step 4: Sample Content When Hiring Freelance Writer
In business, you may see return policies and trial periods. In the world of content writing, to avoid any confusion about the type of writer you want to hire, you can ask for sample writing on a topic related to your industry.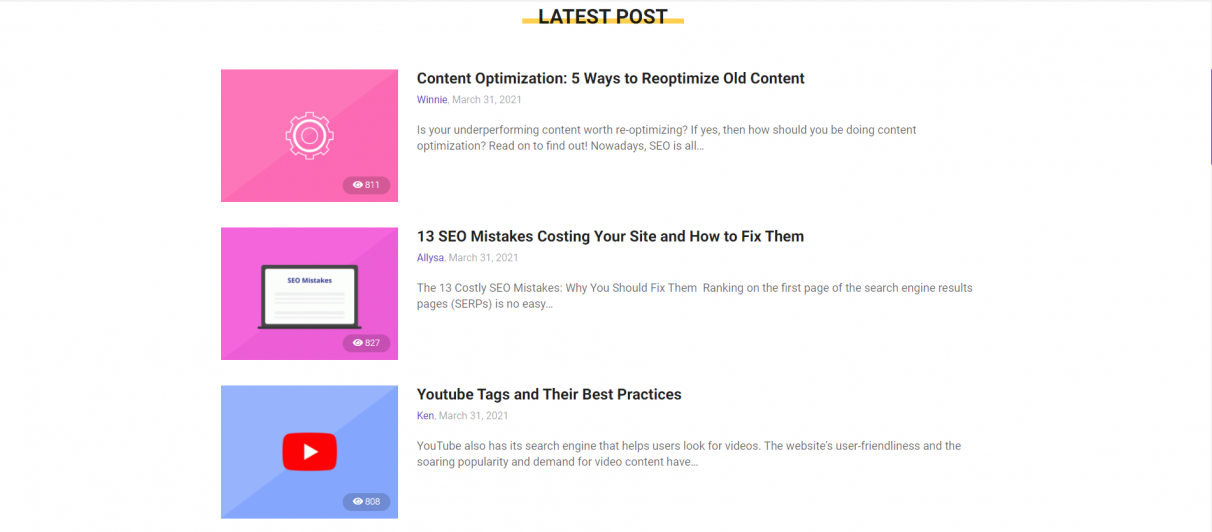 Writing samples let you know the writer's style, how well they research your topic, and how their content will look on your platform.
Sometimes, when hiring freelance writers, they may not show certain content because of other clients' content privacy, or they could be new and have no published work yet. So, you'll need to look at:
How do they write about things they aren't an expert in?
This goes back to proper research. How well can the writer integrate different facts and realize they are from legitimate sources.
They can be an expert on a topic but still need refreshers and new ideas about the topic. Hiring a freelance writer with excellent research skills can be a significant benefit to your web content.
Do they incorporate SEO into your work?
This is another great question to ask and is essential to include in any contract you may have. Using BIQ's platform can add extra ease when it comes to this process, especially if your writer doesn't include SEO writing in their work. And if they do, BiQ's Keyword Intelligence tool can provide adequate keyword sources for our team.
Adding to that, BiQ's Content Intelligence tool would be handy to help grade and optimize content. With BiQ's Rank Tracking as well, you'll be able to monitor your keywords and page performances.
With an excellent content writer and BIQ, your informational blog posts can consistently help rank your website.
On a lesser scale, you can hire a freelance writer through references from other people you know who have tried out the writer's service. References are an easy way to acquire skilled writers on your team.
Step 5: Bring Freelancers Onboard
When hiring freelance writers, you should let them know about your product/services or company. Although the freelancer you hire may be an expert in our niche, that doesn't mean that they know your product or service well.
When hiring a freelance writer, you should make your product and personal brand known to them. By providing additional information about your products or services, the writer will learn where to approach and how to curate more personalize content for you.
You can also have freelance writers approach you if they like your platform and can offer more to your blog or website. You can set up a page for inquires going over your requirements and what your company is about.
Step 6: Establish a Collaboration Method
In this final step, you're very much ready to formulate a clear communication method on how you should collaborate with your freelance writer.
Should your content be out once a week?
How much time do they need before completing work?
How do you communicate?
Consistency in the content will make you rank higher amongst the competition. Set timelines with your writer to promote productivity and establish due dates. You can create a consistent schedule when hiring a freelance writer.
When you and your writer are on the same page, you can get a constant flow of content for your webpage that is cohesive with your content calendar.
Establish your collaboration with a contract agreement
Depending on how you go about hiring a freelance writer, you may want to create an agreement that goes over the services and payment for your writer. There are easier ways to go about this. For example, you can utilize authority sites that have their own team of vetted freelance writers that you can choose from.
You can also create your selection by letting your job title be picked up by different writers and choosing your favorite writers this way. If you are hiring a freelance writer on job boards or Linkedin, you can have your contract stipulated and know writers' terms through that platform.
Conclusion
Hiring freelance writers may be a tedious process, just like any hiring process. But knowing what you need to focus on in a freelance writer helps determine who is a better fit for the role.