What is meant by customer retention? How do you retain customers? Use these 5 customer retention strategies to grow your business today.
An Ultimate Guide to Customer Retention: 5 Effective Tips for You
Your current customers could be all you need to make huge profits and drive business growth. But getting them to hang with you for the long haul can be challenging. Especially in the competitive marketplace where everyone is looking to poach the few customers you've got.
Over the years, businesses have realized the economic importance of customer retention. The cost of acquiring new customers is constantly rising, and the process alone is hectic.
And to retain customers, business owners are exploring all the possible ways and opportunities to engage their existing customers.
Before we look at the importance of customer retention and the various techniques you can implement to engage and retain more customers, let's first define the basics.
What is customer retention?
Customer retention definition: Customer retention is a business's ability to keep customers returning for repeat purchases and transactions.
In other words, a customer retention strategy will focus on providing and extracting more value from existing customers.
Unlike customer acquisition that sets a foundation to attract the right customers, customer retention seeks to build long-lasting relationships where loyalty and trust are part of the customer journey.
Every business wants its customers to make repeat purchases. However, this doesn't happen out of the blue.
There must be specific factors prompting the customers to keep buying from one and only one company/vendor. So, what are these factors, and how can you implement them in your business?
First, let's see how to calculate customer retention and its importance.
How to calculate the customer retention rate?
Below are a couple of factors you need to define before calculating the customer retention rate:
The number of customers you have at the start of a given period (S).
The total number of customers at the end of the specified period (E).
The number of new customers that purchased from you in a given period (N).
According to Zendesk, below is how you can use the above data to calculate the customer retention rate.
Most companies will measure their customer retention rate monthly, annually, or quarterly. However, fast-moving companies such as software as a service (SaaS) may look at this data weekly or even daily.
What is the importance of customer retention for your business?
There are several reasons why customer retention is increasingly becoming popular in today's business space. Profitable and forward-looking businesses understand the following facts and benefits about customer retention:
1. Customer retention is cheaper than acquisition.
Keeping your existing customers in the fold is more cost-effective than bringing in new ones. Several research studies on customer retention vs. acquisition show this to be true.
2. Your loyal customers bring in more profits.
Engaging your customers helps build loyalty, which is crucial in building customer relationships. Loyal customers are more likely to stick with your brand, make more purchases, and recommend your business to others.
In fact, 61% of loyal customers buy from specific brands, 60% will make more frequent purchases, and 50% will buy more products.
3. Engaged customers give more feedback.
Every business relies on accurate customer feedback to improve its products and services. Here, your recurring customers are more likely to communicate back to your sales agent and even take surveys than new customers.
4. It's easy to sell to an existing customer.
Your loyal customers are more likely to try your new products than a lead you pulled from Facebook. Research shows that you are 40% more likely to sell to an existing customer than to convert a lead.
How to improve customer retention?
Now that we've seen how to calculate customer retention and how important it is to your business, we're going to see how you can improve customer retention and grow your business.
Before we look at the customer retention strategies, it's worth noting that retaining your customers happens as a result of meeting your customer expectations. Or put it simply, customer satisfaction and retention are two inseparable duos.
If your first-time customers aren't satisfied with your product or service, they aren't going to give you a second chance. So the bottom line of customer retention is to work on customer experience.
One of the popular customer experience stats is that 86% of customers will pay more for a better experience. Another Super Office survey found that customer experience remains on top of most businesses' priority list for the next five years.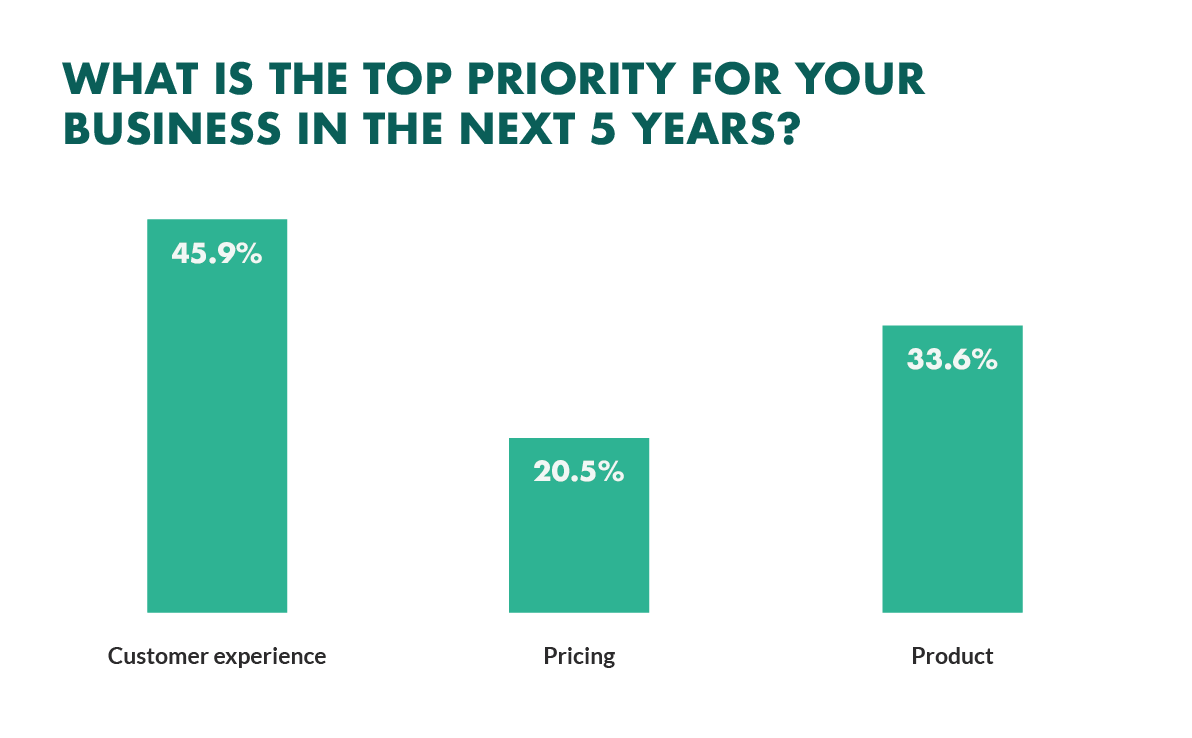 To achieve customer retention, you need to ensure you're offering an unmatched customer experience, and everything else will fall into place.
But the whole concept of customer experience is rather vast – from understanding your customer to capturing customer feedback in real-time. We have explored more on this topic in our comprehensive customer experience guide.
That said, below are some five actionable strategies to help increase client retention and boost the overall customer experience.
1. Set Your Goals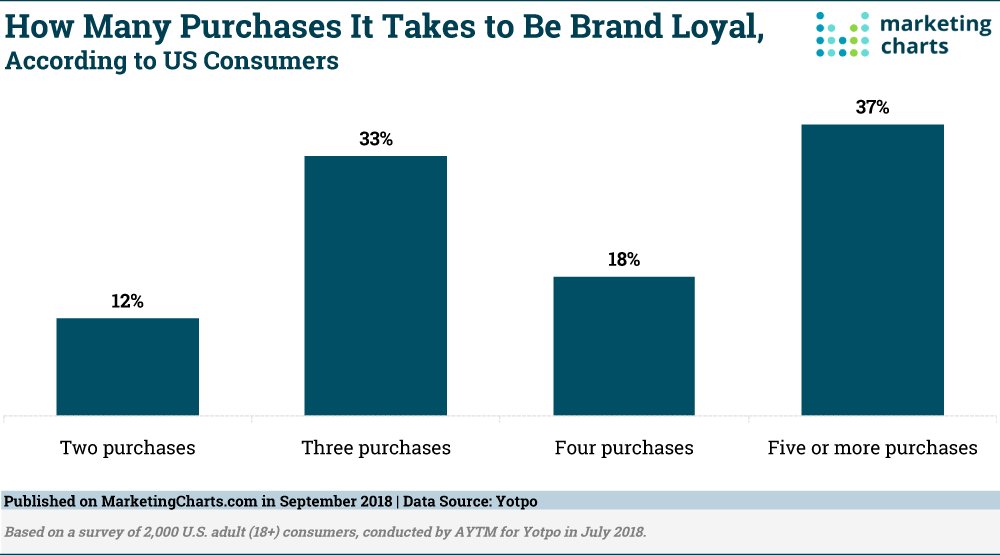 Unless you know what you are shooting for, you will never know if you've hit the target. The first step to improving customer retention is to know where you stand at the moment.
This way, you can step out and set new targets and commit your efforts to achieve these goals.
As part of setting your goals, you want to rethink your business' customer journey. Below are a few questions that can help you re-map your customer journey.
How do people learn about your business?
Do you have customers from social media?
Do you get referrals?
The above questions aren't comprehensive but will give you an idea of what to optimize to improve customer retention.
Another thing to reconsider is the business value proposition. The latter should convey what you believe, what sets you apart from competitors, and why you are in business in the first place. A rule of thumb is to set realistic goals that align with your value proposition.
2. Grow Your Customers: Inform and engage them with High-quality Content
If the relationship you have with your customers is purely transactional, then you're putting your business in a risky position. Customers are increasingly becoming savvy, and they can tell if you really care about them or not.
Sending your customers emails about the new deals and promotions is great, but you want to ask yourself one question:
Are you adding any value to your relationship, or just pushing them more products to buy?
Customer retention is based on a simple principle: create a genuine, value-oriented, and personalized relationship with each of your customers, and they will always have your back.
So, how are you going to achieve this? – Use content that educates, engages, and entertains.
The content ideas feature in BiQ's Keyword Intelligence will give you valuable insights to help curate engaging content for your customers.
The best part?
All content ideas come with a set of vital metrics that you can use when deciding which topics you want to focus on. 
For example, you can use the search volume to determine a 'demand' for the topic. At the same time, the trends tell you if the topic is emerging. 
Keep an eye on what's trending to capitalize on it to get engagement.
What makes BiQ's Keyword Intelligence stand out from the rest of the keyword research tools on the market is the keyword analyzer feature. It helps you see why someone might be searching for the keyword in the search engine. 
For example, if the intent is 'Informational,' that means the searchers are in the awareness stages. In other words, they might be interested in looking for more information. 
With this data, you will be able to plan your content in such a way that meets your users' needs.
Tip 2: Use BiQ's Keyword Intelligence to find popular niche questions people ask
The essence of being in business is to solve customer problems, hence exchanging value for money.
Use the popular question feature in Keyword Intelligence to see a list of commonly asked questions around specific keywords.
If you can spot popular niche questions people search across the internet, you can create valuable content that solves their issues. 
Considering that some of these people are your customers, you'll not only build authority, but your customers will also know you are the right person to do business with.
With these valuable insights, you can then proceed to add these content ideas into your content calendar.
To map your content to the customer journey and ensure success with your customer retention efforts, you need a tried and true content strategy. Refer to our content strategy guide for more tips on how to forge your path to more loyal customers using great content.
Once you got yourself a great topic, you need to deliver the content to your customer.  This is where BiQ Content Intelligence comes in handy. 
For any keyword of the document created, the tool analyzes it with the top-performing organic content on Google.
As you write, you will get interactive writing tips to ensure your content is relevant to your target keywords. 
You may use the WordVector score to see your content performance against the top 10 content on the search results.
The best part about this feature is that it can tell you exactly which paragraph has lesser relevance to the overall content.
You may improve the content relevancy by editing the paragraph that needs revision. 
Another cool feature in this content tool is the related keywords suggestions. It shows you a list of keywords with similar keywords and example sentences to guide your content creation process.
3. Ensure Best-in-Class Customer Support
Amazing your customers with exceptional products and services is crucial to retaining your customers, but consistent, friendly, and fast customer support is the "low-hanging fruit."
Research shows that 50% of Americans have canceled one or more purchases due to poor customer service.
Customer support has also been shown to be a key ingredient to repurchase power and business recommendations to friends and family. The graph below shows how various delightful experiences impact customer loyalty.
The data above shows that most customers value consistent, fast, and accurate customer support.
A robust customer support strategy starts with training your customer support team to up their game. They are the face of your business, and any mistake on their end could hurt your customer retention efforts.
Remember, both pre and post-sale customer support are crucial in solving customer problems, which could otherwise lead to customer frustration and poor customer experience.
4. Offer Discounts and Gifts
Giving out discounts and gifts to customers is a popular retention strategy that works perfectly. Most people want to buy something below the market price, which is true to your existing customers. Giving them exactly what they want is a great way to win them over.
However, discounting should be done strategically to avoid running into losses. Most businesses use discounts to bring back customers who haven't purchased in a while.
You can also send discount coupons for the next purchase to your first-time customers. This will give them a reason to buy from you in the future. A 10% discount may not make a huge impact, so you may want to go for something in the 20-25% range.
Apart from percentage-based discounts, you can offer surprise gifts after purchase to add value to the customer. For example, if you run a retail store, you can use this strategy to turn excess products (that aren't moving) into gifts to win over your customers.
Free shipping on products is another great discounting option that encourages your customers to do repeat business. You can pair this with a minimum purchase requirement to make sure you're making more money than spending to ship the product.
5. Consider a Customer Loyalty Program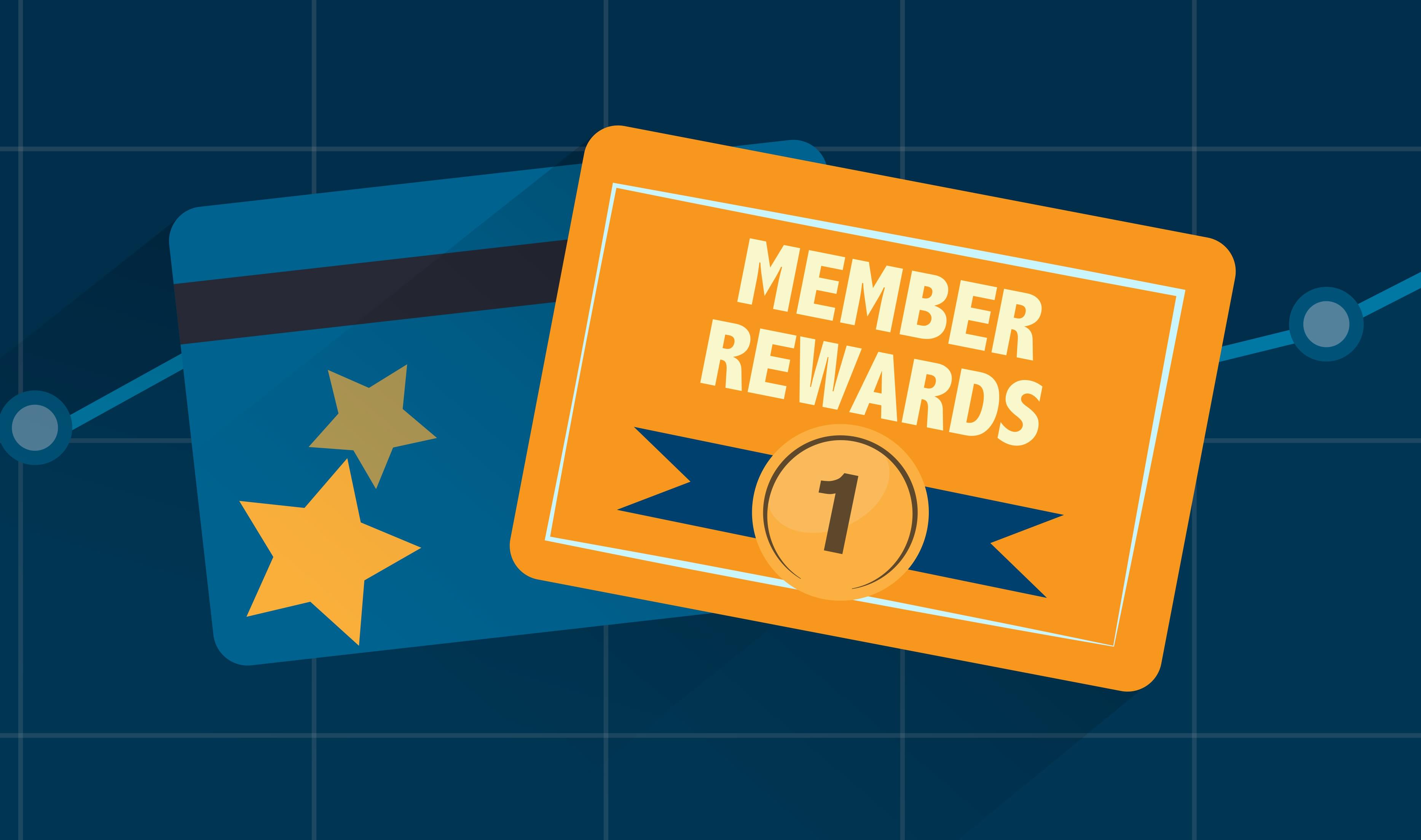 When executed correctly, loyalty programs are great at retaining customers. A simple but effective loyalty program will push your customer to repeat business since there's an incentive and a goal to reach. 
A Fundera research shows that members of a loyalty program spend 12% to 18% more annually than regular customers.
That said, loyalty programs will improve customer retention and increase purchase frequency as customers aim to earn more valuable rewards.
You can encourage customers to continue pushing through with the program by giving them welcome points for creating an account. This way, they will see it's easy to earn points and unlock loyalty rewards in front of them.
When choosing a customer loyalty retention program, it doesn't have to be complicated, provided it serves the purpose. For example, you can reward customers for second-time purchases or for hitting a set dollar figure.
Final Thoughts
Your existing customer base is a great asset class your business has. This is a group of people who already know your brand, understand your business, products, and services.
Focusing your efforts on improving their experiences can greatly supercharge the amount of revenue your business generates.
However, you first need to set your goals. Know your customers and what you stand to offer them so they can keep coming back in the long run.
Next is to work on customer engagement using value-rich content. Customer support, discounts, and loyalty programs are the other aspects to prioritize.
Even with these strategies, customer retention isn't an overnight success. The five strategies we've highlighted will set a pace for you to connect with and coax your customers to keep doing business with you.
You can also learn how to reduce customer bounce rate and complement your customer retention efforts for increased business growth and success.
Now back to you: which customer retention strategies are you going to try? Or do you have any other strategies that you would like to share with our readers?
Either way, feel free to let me know in the comments below.