Having a high bounce rate is going to cost you your traffic and ranks, hence it is essential to work on it. Here are 8 strategic approaches on how to reduce bounce rate.
Listed below are eight ways on how to reduce bounce rate.
You know how important it is to have a well-laid-out SEO strategy. You want to have a lot of traffic to your site to help it rank higher on Search Engine Result Pages. Sadly, you have probably not given much thought to keeping the visitors to your site for long.

You may not know this, but it contributes to your site's bounce rate when people leave and never come back to your site. Overall, visits that never convert to sales or email subscriptions affect your ranking, traffic, and SEO.

When you start noticing a high bounce rate on your landing pages, it's time to redesign your content marketing strategy and the site as a whole. By reducing your bounce rate, you can enhance your site's conversion rate.

What is Bounce Rate?
According to Google Analytics, the bounce rate refers to the percentage of single-page visits. Generally, it measures the visit quality by checking the visitors to your site who leave without visiting other pages. This happens when a visitor:
Clicks on a link to a different website or
Clicks the back button to leave your site
Closes the open tab or window
Types a different or new URL
Is logged out of a session, usually due to web hosting errors
While all this is normal behavior, keep in mind that there is a reasonable bounce rate and an alarming bounce rate. An above-average bounce rate is an indication that your page isn't relevant or enticing to your visitors.
What is a Good Bounce Rate?
The infographic above shows that there is no one-size-fits-all approach to a reasonable bounce rate. The term is relative and depends on the industry and a few other crucial factors like the type of content you have. To some sites, a bounce rate of 80% may be good enough, while to others, this could be catastrophic.
As a general guideline, anything above 80% indicates that your site is performing very poorly. Here's a brief breakdown of bounce rates:
70-80% is bad
50-70% is an average bounce rate
30-50% indicates excellent site performance
20% and below could mean a possible tracking error or incorrect implementation of tracking tools
Why Is My Bounce Rate So High?
Several factors contribute to a higher-than-average bounce rate. Let's have a look at some of them below:
1. Too Many Distractions
How do you feel about commercials that run every five minutes when watching your favorite TV show or movie? It's frustrating and distracting. Your site visitors think that same way if you bombard them with endless ads on your site.

While having ads is acceptable, your approach to using them is an important consideration that affects your bounce rate. Make sure ads are not the first thing your visitors see when they get to your site.

2. Persistent Pop-Ups
Pop-ups that persistently show up asking your visitors to opt-in are equally annoying. They make people feel as if you're nagging them, and they will most likely leave your site. Instead, allow visitors to find the opt-in page easily and limit the pop-ups to once per session.

3. Register / Sign Up to Read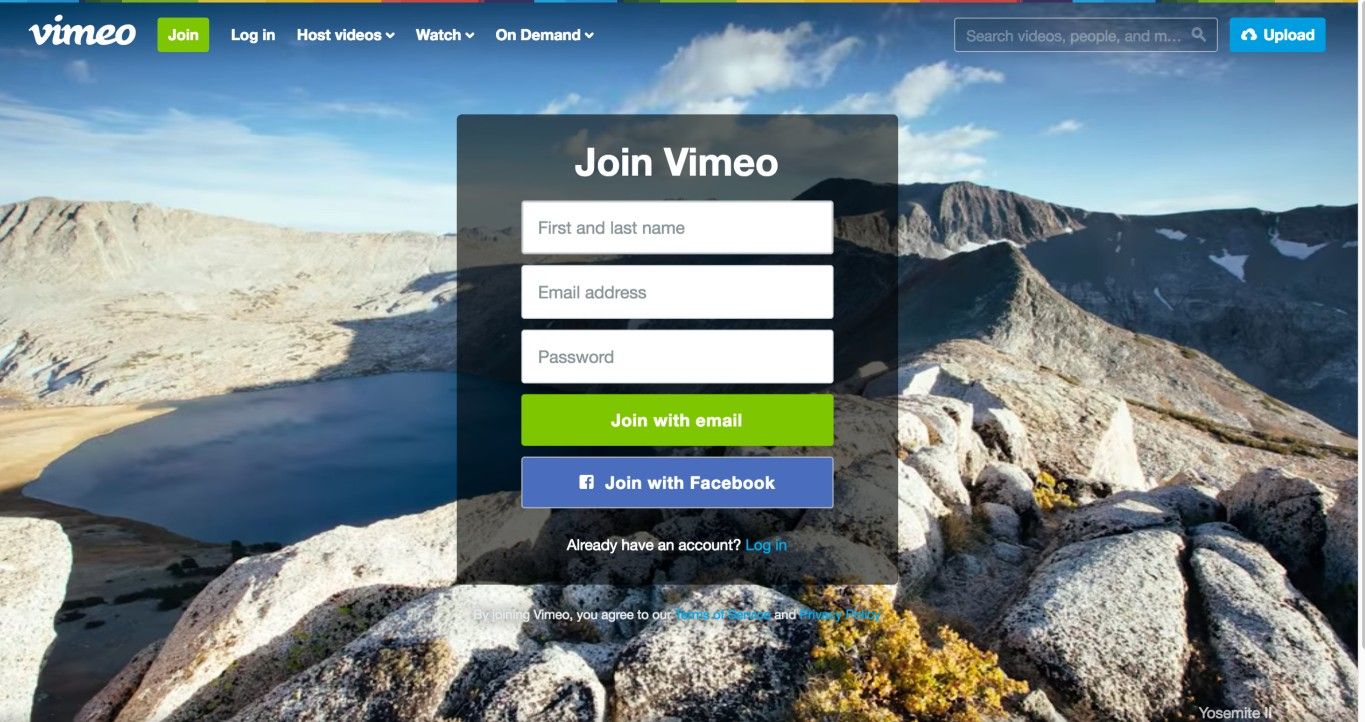 Forcing site visitors to sign up on your site to access more content will only increase your bounce rate. Forced registration is a significant barrier that also affects the conversion rate. It makes visitors leave and go somewhere else where they can get information without signing up.
4. Slow Page Loading
Do you know that you only have 10-20 seconds to capture the attention of your site visitors? For people to stay longer on your site, you need to ensure that they can quickly find what they're looking for. This boils down to your site's loading speed.

Pages that take long to load are a turn-off to site visitors. Nobody wants to waste time on poorly designed pages and high-resolution images that take long to load. The graph above demonstrates that the probability of leaving is usually higher during the first few seconds.

If your site can survive the first 10 seconds of harsh judgment, then users are more likely to stay around longer.
5. Irrelevant Information
If you want to increase your overall site's dwell time, you have to ensure you provide relevant content. It must be helpful, informative, and valuable to the reader. Encyclopedia-like articles and promotional content that does not interest the reader contributes to a high bounce rate.
How To Reduce Bounce Rate?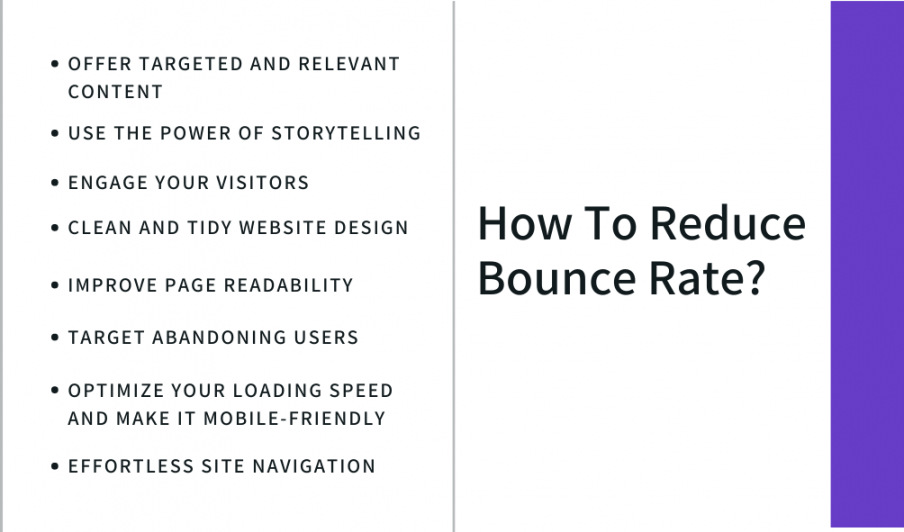 By now, you already know the mistakes you need to avoid to reduce your site's bounce rate. Keep reading to get insights into specific strategies you should use to keep visitors to your site longer.

1. Offer Targeted and Relevant Content
The type of content you provide on your site has a significant impact on the bounce rate. It'll help if you can offer targeted and relevant content. This will increase the likelihood of visitors reading what you have to offer, hence staying longer.

Remember, the longer they stay, the better your opportunity to convert them into leads is.
One way to increase the relevance of your content is to optimize the use of keywords. Efficient keyword targeting helps you create tangentially relevant content that meets the needs of the readers. If your pages are not directly relevant to a user's query, there's a high chance that they will bounce.
Think of user intent when targeting keywords. Do the readers want to buy something or learn a new thing? At what stage of their buyer journey are they at, and what problem are they trying to solve?
To help you approach keywords targeting the right way, consider using our BiQ Keyword Intelligence tool. With it, you can choose the right keywords based on their search volume, competition, trends, and value.
Let's say you want to know the searcher's intent when searching for 'content marketing.' Type them into the keyword tool.
BiQ Keyword Intelligence will show you the estimated keyword intent percentages based on the total number of related keywords.

The keyword has an informational intent from the example above, which means the searchers are in the awareness stages.
Since the searchers are looking for more information, you can create informational content such as 'why do you need content marketing?' and 'top content marketing examples.'
Scroll down, and you'll be able to identify each keyword intent so that you can understand your target audience better.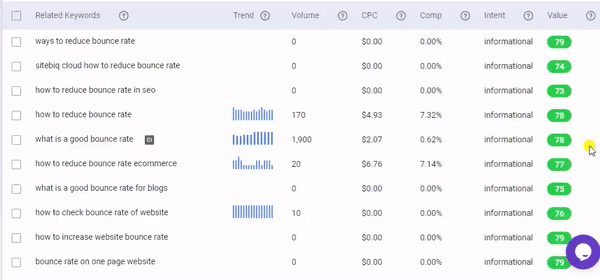 Once you have the right keywords, you can plan your content to meet users' needs while maintaining relevance.

2. Use The Power of Storytelling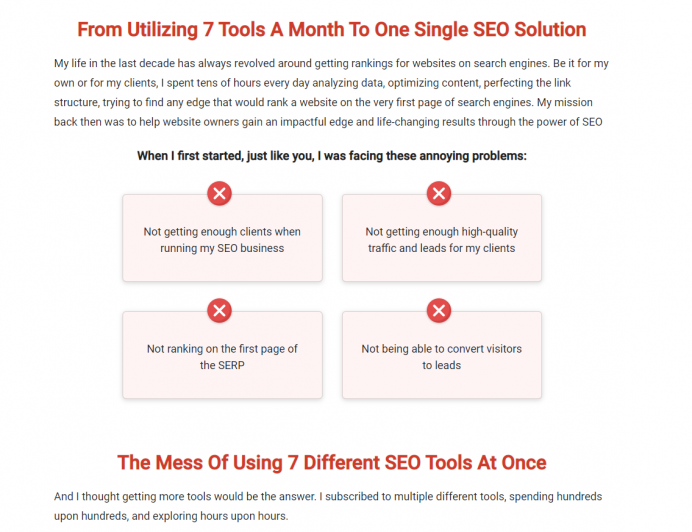 In creating targeted and relevant content, remember there is power in storytelling. It can reawaken your brand and captivate the minds of your target audience. People respond to good stories, which is how you want to affect your readers' minds.

In your storytelling, remember to make your customers the heroes in the story. This means that you should put their needs first by making them see how they'll benefit from your brand—use cases and success stories relevant to your story to bring out this advantage.
Put yourself in their shoes and look at things from their perspective. Most importantly, please don't lie to them as this will hurt your credibility and make the visitors leave.

3. Engage Your Visitors
There are several approaches to keeping your site visitors engaged and interested in what you have to offer. You can use videos, infographics, and slideshows instead of text blocks. Internet users are more likely to watch short videos than they are to read lengthy articles.

For a more significant impact, consider providing a video related to your written post. This gives the visitors the option to either watch or read your content.

Another excellent way to keep your visitors engaged with your content is to provide a link to more related information. It would be helpful if the link is internal, keeping the readers on your website for longer. Remember that internal linking is a vital strategy that helps in maximizing your SEO strategy.

4. Improve the Readability of Your Page
The readability factor of your site is not just about the font type, size, and color. It also takes into account the format of the text and the general appearance of your site. You must ensure that the content is easy to read and scan through on various devices.

Choose the correct font size that users don't have to squint or zoom in to read. Avoid using flashing colors that hurt the eyes and instead stick to neutral colors.

In matters of line spacing, there should be enough white space between lines and paragraphs. Proper padding and margins make the pages look well organized and clean. Break your content into sections, use headings, and incorporate bullet lists for this effect.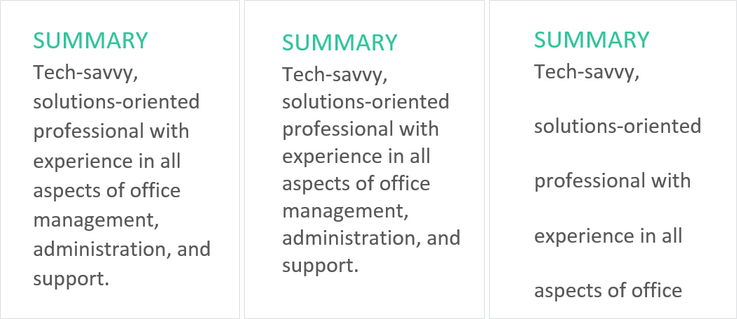 Our BiQ Content Intelligence tool will help you improve your site's readability. You can use it to analyze and optimize your content after publishing by checking the relevancy, sentiment distribution, and readability.
The results give you insights into what you need to improve to increase readability and optimize your content.

5. Clean and Tidy Website Design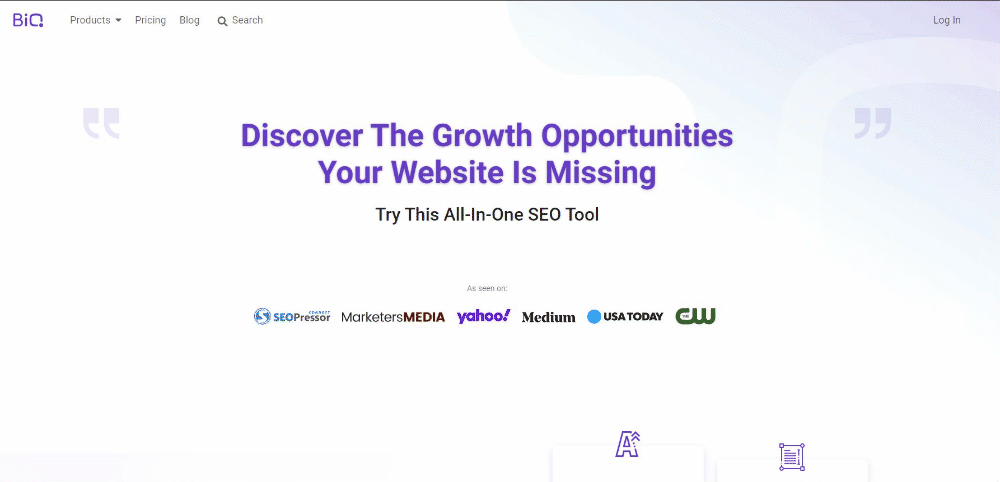 Your site's design has a significant impact on the bounce rate. It should be simple and clutter-free to allow users to find what they need and therefore stay longer.

Look at the above-the-fold area on your site in either desktop or mobile view and establish whether it grabs attention. If it does not, visitors won't bother to stay around any longer.

The above-the-fold area refers to the content that fills the screen. The "fold" refers to the bottom part of the screen. In short, what is the first thing your site visitors see when they get to the landing page? With fewer things to look at, people are more likely to stay longer.

However, ensure that what they see sells your value proposition, is relevant, and attractive. All the other pages should also follow the same strategy and be consistent with your site's structure and theme.

6. Reduce Bounce Rate by Targeting Abandoning Users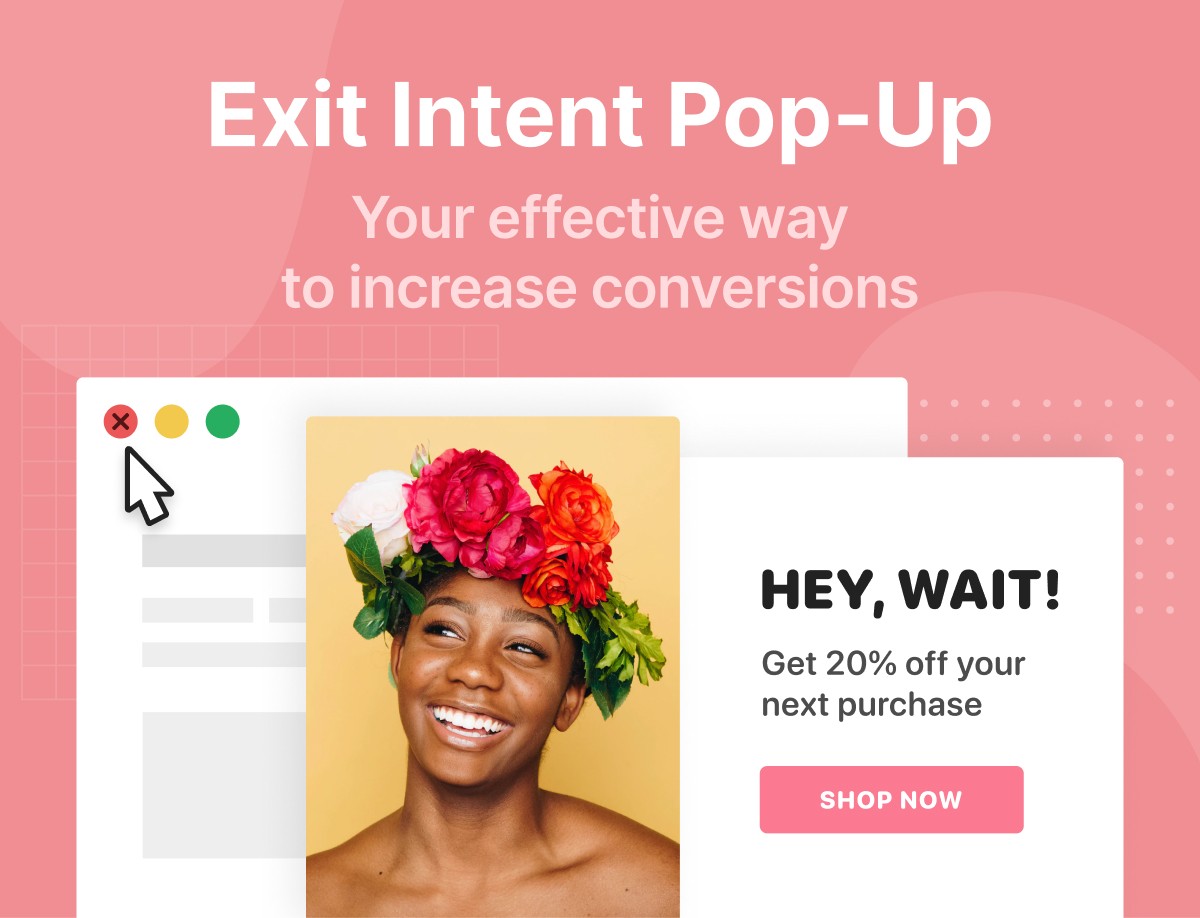 Despite your best efforts in reducing the bounce rate, users will eventually leave your website. However, that doesn't mean that it's the end of it. One last thing you can do is target the visitors just when they are about to leave.
You can do this by having a pop-up that encourages them to take action before exiting. The pop-up could be a discount offer or an invitation to check something they might have missed.
When done correctly, this form of targeting can decrease the bounce rate and increase returning visitors.

7. Optimize Your Loading Speed and Make It Mobile-Friendly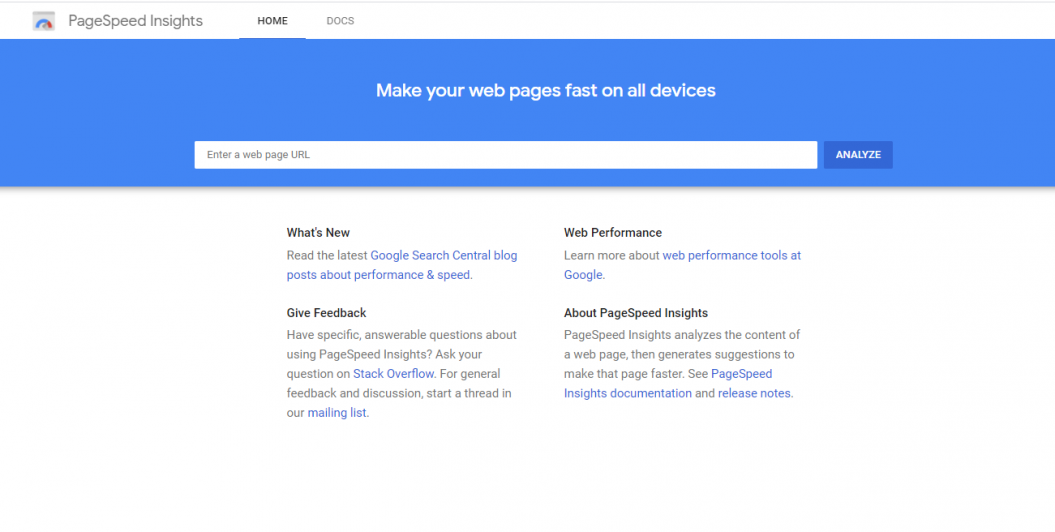 One of the worst problems your site can have is a slow load time. Regardless of how good the content is, it does no good if a user cannot read it. Statistics from Radware have it that a delay of 500 milliseconds can decrease engagement by 8%.
Slow load times contribute to 21% of all shopping cart abandonment, leading to a 7% loss in sales. Sadly, very few sites have optimized the load time, especially on mobile devices. 

Before you work on your content or visuals, ensure your site's load speed is excellent. Consider using a Content Delivery Network (CDN) to optimize your images for better load speed. You also should switch to a faster hosting service if you suspect a problem with the server.

8. Effortless Site Navigation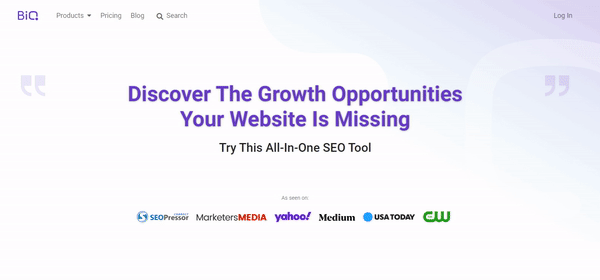 When your website visitors can effortlessly navigate through your site, they get an overall good user experience. The result is that they will want to interact with your site as much as possible.

There's a lot to do when you want to improve your site's navigation. The first thing is to ensure the layout looks great on all platforms and different devices. It's not uncommon to see sites that look beautiful on desktops and laptops but are not optimized for mobile phones.

Other things to do in improving the navigation of your site include:
Ensuring the call-to-action is working correctly by performing A/B testing
Using a logical and useful internal linking structure
Having a straightforward navigational menu
Using sidebar widgets and promotions cautiously
Optimize your site's search function to make it easy to find specific content
Don't make it hard for visitors to find the content they need, lest they leave for your competitors' sites.
Final Thoughts On How To Reduce Bounce Rate
Users will come and leave your website, affecting your bounce rate is a good or bad way. You want to avoid having an alarming bounce rate that tampers your ranking on search engines and overall sales. Therefore, ensure you do everything possible to reduce your site's bounce rate.

Having high-quality content is not good enough if you don't properly optimize your site in other areas. Use the above techniques to target your visitors and decrease your bounce rate for higher conversion rates.