In content marketing, everyone needs a content marketing funnel. It is what guides your content creation to your marketing funnel and is especially important if you are looking to boost conversion and ROI.
Consider your online purchasing habits.
Do you order from the first website you come across? Or do you first read multiple articles to diversify your knowledge on the products or services? No doubt, you fall under the second category.
According to this study from Hubspot, the average buyer reads 3-5 articles before contacting a seller.
Consumers are gradually becoming more selective internet experts. With so much content and products available at their fingertips, it can be challenging to stand out and appeal to your buyers.
Intelligent marketers are aware of this fact. For this reason, they come up with a comprehensive content marketing funnel that targets buyers at different buying stages.
If you are behind the curve, you don't have to worry. You only need to understand the basics and how to apply them and you're good to go!
What is Content Marketing Funnel?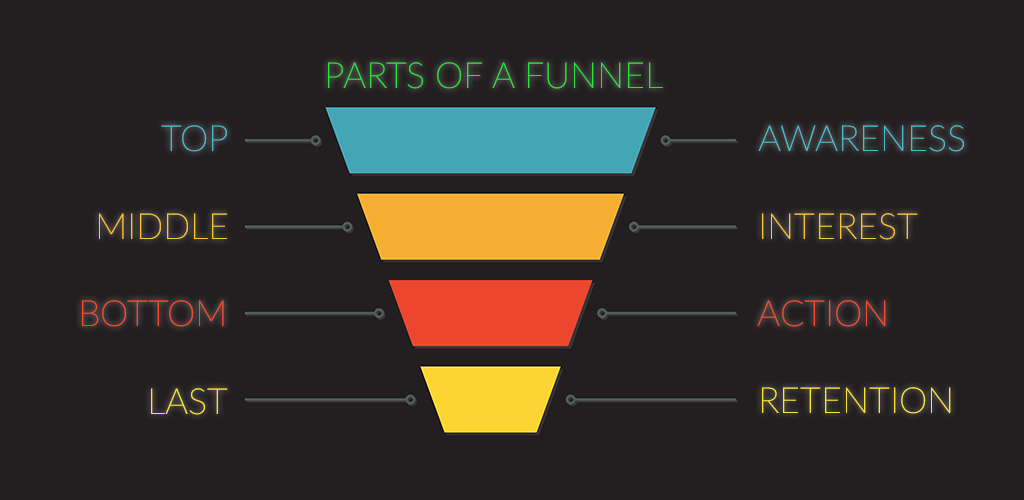 Applying the idea of a funnel to your content marketing, a content marketing funnel is a system that helps map your content creation to the various stages in a buyer journey.
From creating content targeting the wider audiences to qualify leads to a final sales pitch that will persuade potential leads to make the purchase, having a content marketing funnel will help organize and lead your audiences down the funnel towards sales.
So now that you get the idea, let's dive deeper.
Content and Marketing Funnel
Potential leads read your content to find answers to their questions, support their opinions about your business, and maybe establish a deeper relationship with your brand.
However, developing the right kind of marketing content is not a walk in the park. If poorly done, you could end up losing many potential clients.
Done wisely, every content you create gives you a chance to attract a new lead to a purchase or to motivate an existing client into action.
It matters that you know where your potential lead is at which stage of your content marketing funnel, so that you can address their needs more accurately and lead them to the next stage of content.
After all, you don't want your customer who has just signed up for a paid subscription to receive an email notification about a 7-day trial. This would not only make your users confused, but you also risk losing their trust.
That's why, when creating your content, it's just as important to plan on where they are at your funnel and making sure that they are interlinked properly to guide your user to the next stage.
Because it certainly makes no sense to create more than fifty blog posts if you're going to redirect your readers to your homepage.
So having a clear content marketing funnel will definitely help you guide your leads to eventually convert into potential clients by funneling them through more content.
Why Create a Content Marketing Funnel?
Though your content might get lost in the ocean of different types of marketing content if not properly marketed, a well-defined content marketing funnel can direct your content marketing efforts.
Having a content marketing funnel helps clients connect to your brand, thus converting them into loyal promoters and advocates.
Besides, it can also help monitor your investment in content creation. You can project your earnings in advance and develop a plan for your next content marketing budget.
More importantly, your content marketing funnel helps retain your customers. Satisfied customers will frequently share your content and talk about your brand for free, making your returns grow exponentially.
The main goal of any marketing strategy after all is not just about getting lots of traffic to your site, it's also about conversion and sales. But still, you can always achieve both!
You can always create optimized and SEO-friendly content by using BiQ Content Intelligence.
Just insert your existing content URL and target keyword, and our tool will help you analyze your content section by section to provide you suggestions on how you can increase your relevancy, improve your readability, and also create more emotive paragraphs to connect with your readers.
3 Stages of Content Marketing Funnel
Regardless of the type of purchase you're making or the amount of money you intend to spend, chances are, you follow the same path before settling for an item.
Introduced in 1910 by John Dewey, the following buying stages are still the fundamentals of understanding the marketing funnel creation.
Top of the Funnel (ToFu)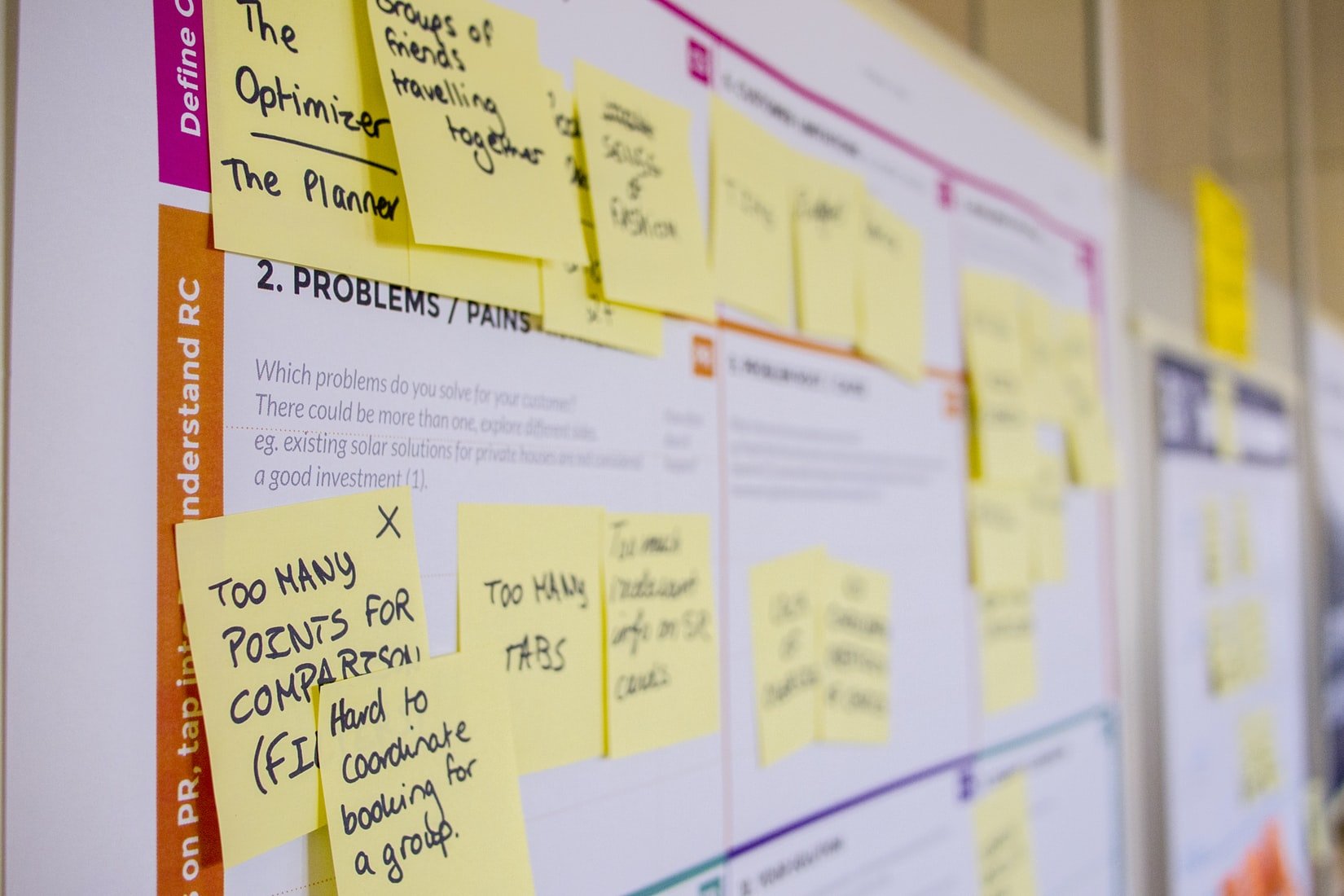 This stage of the content marketing funnel aims at attracting your target audience's attention. Here, you want to educate your audience while creating an impression with your brand.
Brand awareness is the key objective here, and your marketing content should not ask for anything in return. So ideally, the content should always answer your audience's questions or solve their problems first.
At this stage, you should really delve into keyword research to understand what are the queries your audiences are searching for and create content that would answer their questions.
Sharing your marketing content to different marketing funnels, such as social media platforms is also an excellent way to grab the attention of your audience.
Middle of the Funnel (MoFu)
At this content marketing funnel stage, visitors convert to a sales lead.
It takes place once people have been introduced to you, and you've offered them some degree of free value. Now it's time to make them actual leads.
For this to happen, present an irresistible offer in exchange for approval to contact them, maybe via email so you can start nurturing the relationship alongside building rapport and trust with the user.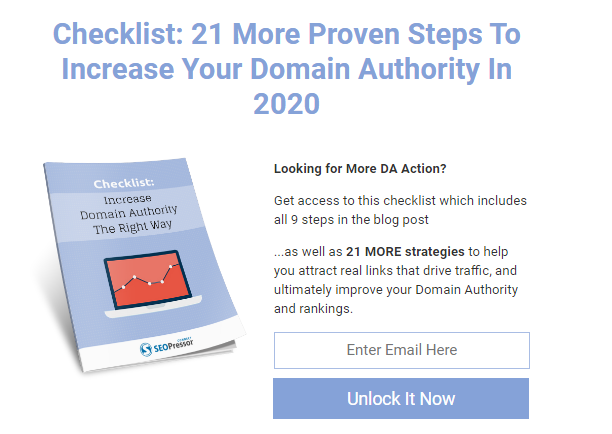 Through emails, continue to educate your subscribers and gradually convert them into buyers with exclusive time-limited sales.
Bottom of the Funnel (BoFu)
This is the content marketing funnel stage where leads buy your products and services. It takes place after nurturing your leads and you reach the stage where you are eventually converting them into actual customers.
Here, a lead has familiarized with your brand and has gotten your free value. You've shared all the useful information to them through emails.
This is the most challenging content marketing funnel stage since it involves moving leads from receiving free information to parting with their hard-earned money.
At this stage, it's important to share more user case studies and social proof coming from people who love and adore your product for the final push!
How to create your Content Marketing Funnel from Scratch
Having understood stages of the content marketing funnel, the next thing is to create your content marketing funnel for each stage.
1. Awareness
This involves creating content focused on getting traffic. At this stage of the content marketing funnel you need to:
Know your Audience
Have you considered who you're targeting?
It is essential to know your target audience since different audience requires different modes of channel and communication. And honestly, nothing speaks to the heart unless you address their needs
While this may sound simple, you can never know your audience's needs until you take your time to know them better and understand them. So take the time to interview your customer or send a survey.
Get to know your customers from head to toe. Understand your audience well and you can improve your products and provide them the actual features they need to meet their needs.
Discover Target Keywords
Keywords are the foundation of excellent marketing campaigns. At this stage, it would be best if you considered high-intent and relevant keywords anytime you intend to build strong campaigns.
Conduct detailed keyword research using BiQ's Keyword Intelligence to discover what are the right keywords you should target for your content creation to propel organic traffic.
Just head to BiQ Keyword Intelligence here and type in keywords from your niche and the tool will return related keywords and their details from search volume, intent, trend, CPC, and much more.
At the awareness stage, you would want to focus on keywords that are based on informational intent with a decent search volume.
Based on your target keyword, you can also refer to the popular questions and content ideas tabs to create the outline for your content.
At the same time, while researching keywords for your content marketing strategy is important. Other times, you also have to figure out what your competitors are planning and the keywords they're using.
A competitive keyword analysis is among the most significant ways of competing in a congested space. It helps you gain many benefits over other companies in your business.
With that being so, you can also use BiQ's Rank Intelligence to discover your competitors' keywords.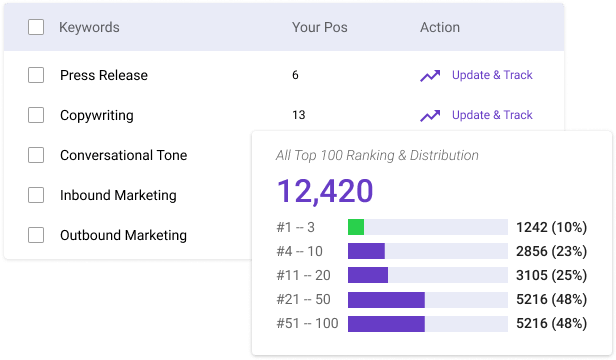 All you have to do is just type in your competitor's website URL and filter what are the keyword rankings you would like to uncover!
Research and Create SEO optimized content
Creating content is another activity you must do. You can either create the content yourself or hire a freelance writer.
If you're writing a blog post, make sure your article is a detailed guide on what you're dealing with. If not, then you have a long way to go.
It would help if you answered all your audience questions in your content; hence it should be long and enticing (the minimum and more competitive word count now is at least 2000 words).
Promote Using Social Media
While creating captivating content is essential in the content marketing funnel, it makes no sense when not shared for easy visibility by readers.
You need to promote your content on different social media platforms to increase your accessibility chances.
Expand your Content type
Besides sharing, you can reprocess your content by creating podcasts, videos and infographics; they help build a brand your leads can resonate with.
Especially with YouTube being the world's second most visited website with more than 2 billion logged-in monthly users, video marketing is something you certainly can't miss!
2. Acquisition
This is the content marketing funnel stage that involves the decision of potential clients as to whether they're interested in your products and services. You're also trying to build trust with your leads.
Here, you should start building content that justifies why they should choose your product or service over others.
Whether it is webinars, emails or case studies, whatever you're using for content marketing should be coherent and consistent with your brand messaging.
It would help if you have a unique selling point and make sure that it is there in all your diversified content marketing strategies for you to acquire as many clients as possible.
3. Consideration
At this content marketing funnel stage, your leads are now just a step away from being potential clients.
You can send your prospects extra information about your services and products by email. At the same time, you continue to nurture them with specific content, including case studies, free trials, demo videos and how to use your product content.
Airtable really succeeds in this aspect, as they showcase all their customer success stories across a different variety of industries.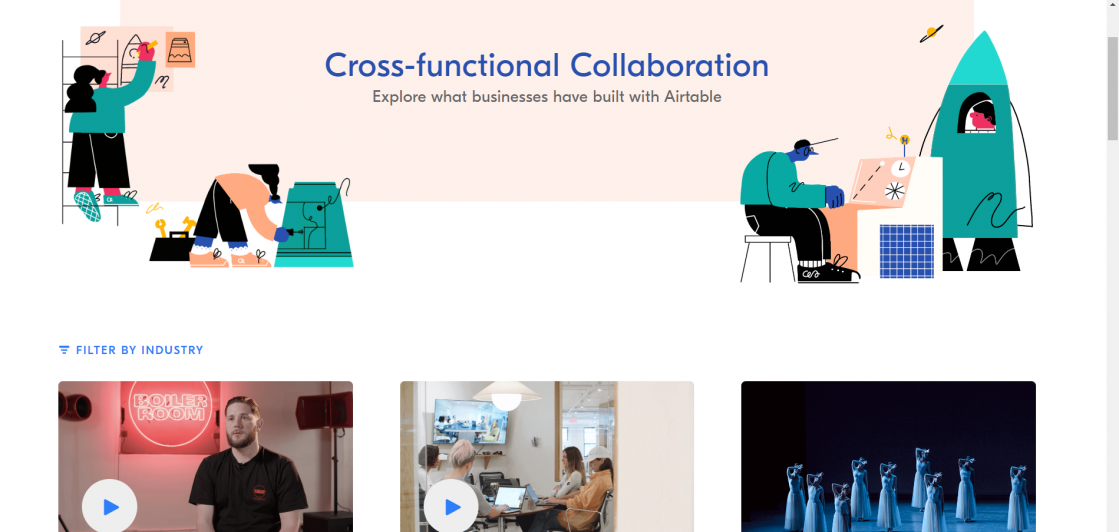 4. Conversion
This takes place after your prospects have demonstrated interest in your brand. At this content marketing funnel stage, the prospect has added your product in the shopping cart. It is now up to you as the marketer to justify why your product is the best choice. You can use:
Testimonials and reviews – these are endorsements from actual customers who have already used your products. 91% of clients trust online reviews and use them for personal recommendation purposes.
Clear sales letter and offers – these are content marketing funnel tactics that persuade prospects in a meaningful way and gives you a license to real sales.
Pricing Plans – this strategy requires you to charge price your products or services in a competitive but reasonable price. You also have to consider your customers' budget.
5. Content After-sale
You're here! Finally, you made the sale. This the last content marketing funnel stage. After making that sale, you can give your consumers a discount for the next purchase to motivate them to refer other clients to you. Also, you can use emails to cross-sell and upsell your products.
Measure your Content Marketing Funnel Performance
Regardless of your content being in-house, there are charges attached. You pay your content creator. Besides you pay to distribute your content, maybe through paid ads. You can measure your content performance by:
Tracking your content performance – tracking helps you identify poorly performing content and also the best performing. It also helps identify some of your articles that do not resonate with your target audience. This makes you fix all the loopholes, eventually rinsing and repeating ultimate content marketing success.
Mapping out your content marketing funnel and interlinking – outlining your content marketing funnel and interlinking them cuts down your effort and time significantly. Luckily, you can fill every session in your calendar and repurpose it when there's a need to.
Conclusion
For your content marketing efforts to bear fruits, you have to take your time and make sure your content is actually mapped to the buyer's journey.
This is best achieved by being aware and creating a content marketing funnel. Otherwise, you'd lose lots of leads as you go down your content marketing funnels.
Also, a piece of last parting advice, don't forget that the most outstanding content marketing funnel is one developed with your audience in mind.