A squeeze page is a specific landing page that focuses on getting only email addresses from visitors. Here are 7 ways on how you can make a good squeeze page.
The onset of the emails goes back to more than five decades ago.
Then, it started as an internal communication tool within organizations.
Years later, emails have become one of the excellent marketing tools.
With close to three billion marketers using emails daily, that translates to increased proceeds and ease of communication globally.
Based on an analysis by MarketingSherpa, 72% of the online audience prefers using emails over other platforms to receive promotional information.
However, for an effective email marketing strategy, one has to capture several email contacts for a wider reach.
That's where the squeeze page comes into play.
What Is Squeeze Page?
A squeeze page is a specific landing page that focuses on getting email contacts from site visitors.
The term squeeze derives from "squeezing" or persuading site guests with baits in exchange for crucial information.
Some of the enticement may include a special offer, discounts, and others.
The primary purpose of using a squeeze page is to introduce the obtained contacts as new entrees in your sales funnel.
That way, you may use the emails to convince them more about your brand.
Squeeze Page Vs Landing Page
A squeeze page has a definite goal.
That is to amass user's email accounts and names.
In the process, marketers may offer different incentives like free ebooks or white paper.
But the request for information remains constant.
That means that a squeeze page contains a single or double entry field for guest names and email contacts.
A useful squeeze page should contain minimal content on a page and only concentrate on displaying the incentive at hand.
This allows the guest to focus on the motivation given without wandering their minds off to other content attached.
Additionally, they do not target email sources in the process. 
On the other hand, a landing page strives to accomplish one conversion objective depending on the request made.
Here, you can make different requests to your audience.
That's in contrast to a squeeze page where the main goal is to get contacts.
Apart from email addresses, you may request credit card information or full names.
Since they require more information from an online user, they may differ in length, including visuals.
They also entertain traffic from several sources together with emails. 
On that note, both pages share a lot of similarities, including a similar call to action.
The best squeeze pages focuses more on email addresses.
For instance, they only mention one incentive to obtain emails.
If you only want to amass email contacts for future promotional campaigns, go for a squeeze page. 
Contrarily, landing pages focuses more on the progression of leads down the conversion funnel.
Therefore, they make a better choice if you aspire to close a deal.
How To Create A Squeeze Page That's Good
1. Make Compelling Lead Magnets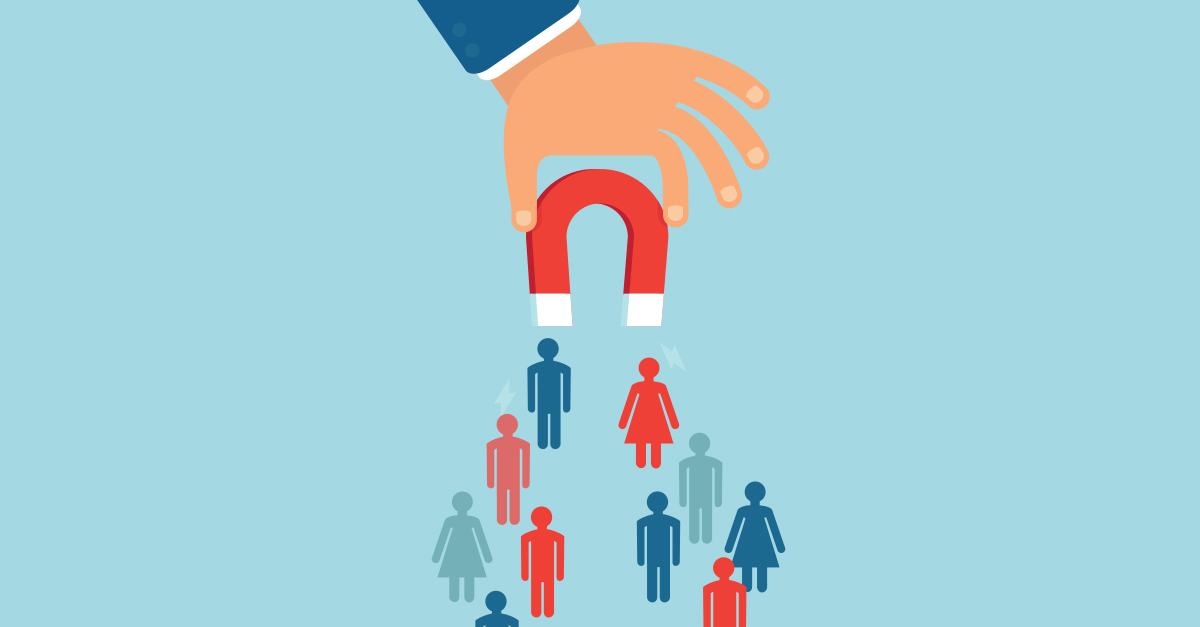 In any business, lead magnets help build strong customer relationships, accumulate email listings and amplify sales.
There are various types of lead magnets you can give on your squeeze page.
Some of the popular alternatives include free reports, ebooks, videos, email courses, templates, or even whitepapers. 
For a successful lead magnet offer, you need to find out what your audience needs in exchange for their emails.
One effective way is to check on the questions that online users ask on online communities or forums.
For instance, go through the frequently asked questions on Reddit.
If you notice that several people ask a particular question on several occasions, that a good topic to pursue. 
Another triumphant way of creating lead magnets is to confirm your main strengths and work on an issue around them.
Note that if you are outstanding in a particular area, most probably, you would perform much better than others. 
With everyone looking for unique and exceptional services or products, more people may sign up to your lead magnets if you manage to meet their expectations.
The most important thing is to ensure that you give your audience what they cannot find elsewhere.
For instance, if you want to provide a free online course to your visitors, ensure that you have the essential knowledge at your fingertips. 
Take time to learn more on the topic from leading online platforms like Udemy.
Bear in mind that people pay huge amounts of money for any online tutorials.
So, if you manage to give them quality stuff at no cost, they will be more than ready to share their email addresses.
2. Use Incredible Social Proof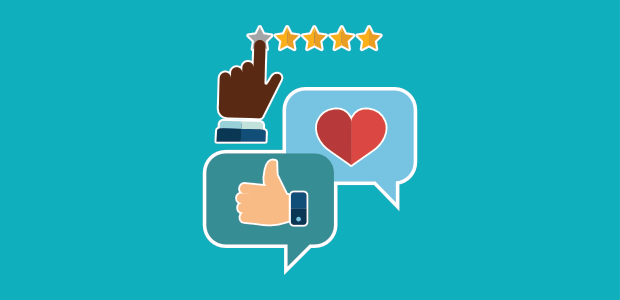 It is human nature for individuals to replica the habits and ideals of other people in society.
Introducing social proofs on your squeeze page may simplify the process of your audience submitting their email accounts.
Remember that social proofs empower real people to speak positively about your brand.
So, apart from accumulating email addresses, it may also convert more prospects for your organization. 
Why do I use social proof for my squeeze page?
Simple.
Even if you offer a great incentive, most people may remain reluctant to part away with their emails.
There is a small percentage of people who perceive their emails as private information.
Therefore, getting such people to sign to your free subscriptions may take longer than necessary. 
Social proofs may simplify the equation.
Especially if you manage to get loads of people to sign up for your offers.
It is even better if you manage to win over big shots in society, as they may positively influence other people to follow suit.
While most organizations use their vast numbers of subscribers to convince new ones, you can also draw on testimonials or quotes from satisfied clients.
Keep in mind that your business's more social proof manages to create, the easier for your page to convert your leads.
3. Write A Captivating Headline For Your Squeeze Page
The best squeeze pages starts from developing a catchy and straightforward headline. The good thing is that it is never that complicated to come up with a good one. All that is expected from you is to position a clear consequence that your audience would manage to achieve if they sign out to your offers.
One of the primary ingredients in creating catchy titles is to use numbers instead of words. In most cases, incorporate the name guide in your title to capture your audience's attention.
The primary purpose of your title is to fill a curiosity gap by giving an instant solution. For instance, if you want to provide free tutorials on Harvard citations, your title may read like this, '5 Quick Guidelines to Harvard Citations'.
With such a straightforward solution mentioned in the title, it may manage to pull online users' loads to your sign-ups.
Also, concentrate on coming up with a headline that intensifies your SEO rankings and online presence.
BiQ Keyword Intelligence is an effective platform that helps marketers to select the right keywords for their headlines. This tool tells you the keyword competition and search volume for the keywords you search for.
You can also get results on related keywords and trending ideas. With Keyword Intelligence, you'll be able to select the right keywords to use for your headlines.
4. Write A Convincing Copy For A Perfect Squeeze Page
In a business world full of competition, you have to stand out amongst others through an exciting read. Remember that your audience may not have the time to go through lengthy information. Hence, ensure that your content is readable and straight to the point.
Most importantly, give practical solutions to your audience. This is through creating well thought and factual information.
It is good to understand that your audience may feel more at home if you take some time to handle their complaints and queries. Through the process, you may create a tab that requests email addresses as part of giving a solution.
A well-done content not only helps your site to rank better on the search engines but it increases your chances of making more profits and riding over your competitors in all ways.
With BiQ Content Intelligence, we value well the importance of developing winning content for your company. The secret lies in understanding well the topic to cover in your content.
While keywords play a significant role in improving your content's quality, you need to settle for the most effective ones from a reliable source. Sometimes, getting the right keywords takes time.
However, with BiQ Content Intelligence, we are well equipped to handle that. For instance, for all our keywords, we evaluate with the top best content on Google. As a result, it is easier to hit upon our keywords compared to other suites.
Moreover, we also make the searching process less complicated by breaking it down into similar keywords, example sentences, and regular usage.
The good thing is that with the right choice of keywords, you can use them either on your headline or the outline as well.
5. Replace Popups With Splash Pages
First impressions always matter not only on online platforms but in different aspects of life. A splash page is what your audience notice before heading to the other parts of your website.
Therefore, you have to ensure that you positively manage to market your page through one.
Also, splash pages help organizations to communicate important information, mention a discount, and others. While reasons to use a splash page may vary, they all have consistent characteristics such as a clear CTA, links to and from the main website, few visuals, etc.
Previously, most organizations used intent popups to catch the audience's attention before exiting a page. However, splash pages are steadily changing the norm due to various factors.
Some of them include successful communication of essential information to your visitors; prompt site visitors to turn on videos or music in your site, compile visitor's details and contacts, amongst others.
This type of engaging relationship with your audience is not comparable to the use of popups.
According to Jakob Nielsen's study, more than 95% of online users had a negative experience with popups on their squeeze pages. In most cases, they complained that they interfered with the advertiser's opinion in the wrong way.
6. Do Away With Distractions
A successful squeeze page will give your audience only one preference; a sign-up.
To achieve this, you need to exclude several other interruptions from your page. Some of them include navigation links, sidebars, internal links, and others.
It is wise to consider what needs to stay or leave for a perfect squeeze page.
Bear in mind that the primary purpose of a website is to inform the masses about a brand to increase the conversion rate. When you clutter your site with too many distractions, it may not be easy for your visitors to focus on one thing that may translate to business growth.
One main goal is to focus on one goal of getting contacts from your audience. For instance, if you want to guide your visitors to the pricing section, you can also introduce a strategy to sign up for a newsletter or submit for free email in the process.
The main goal here is to transfer your audience's attention to your most significant objective of obtaining email addresses.
Here are some credible squeeze page examples.
Bottom Line
So, by now, you have a clue on how to craft a perfect squeeze page. It is important to note that the success of squeeze pages differ from one organization to another.
In most cases, it is usually through an experimental approach that marketers manage to breakthrough with squeeze pages.
Thus, you need to incorporate patience with the critical points mentioned above to create a squeeze page that successfully engages your site visitors.
Feel free to share your personal experience with squeeze pages by commenting below!