To rank on Google, websites need more than aimlessly publishing content and hoping that it will rank. The significance of SEO means the need for an SEO writer increases.
What is SEO article writing? Who is an SEO writer? We'll get your questions answered today.
You've probably scratched your head a thousand times trying to figure out why the internet space is buzzing with these questions or why these terms are important.
You're not alone.
However, these are age-old questions that have been around for as long as the internet.
Another interesting fact to know beforehand is that there are thousands of great writers out there. Then again, the definition of good is very subjective in this case. Content creators and website owners know just how important writing for SEO is and the benefits of publishing SEO-friendly content.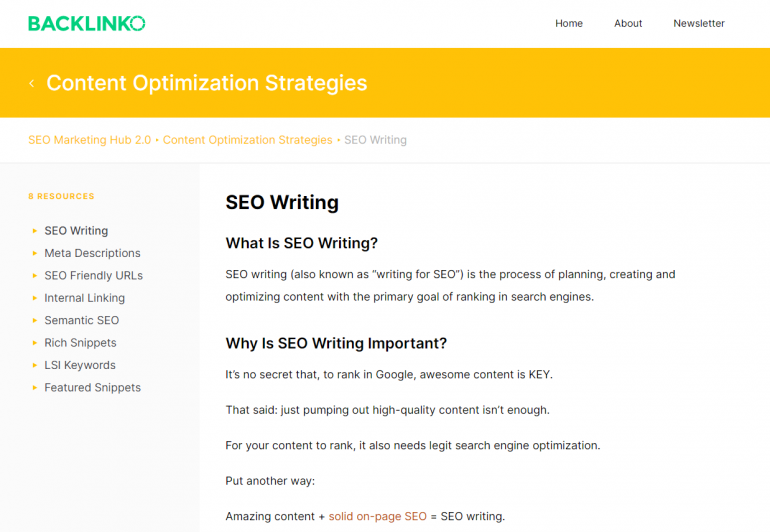 Unfortunately, not every writer can write content that's optimized for the search engines. In other words, not every writer is an SEO writer.
SEO article writing involves planning, writing, editing, proofreading, and promoting/marketing. Then again, thanks to the thing called writing for SEO, content can now market itself. It's just SEO's nature. Get it right, and you'll have a steady flow of blog traffic and boosted rank and visibility.
That's why you need an SEO writer—someone who's knowledgeable and skilled enough to provide your business with content and promotion.
What Does an SEO Writer Do?
An SEO writer is someone who possesses the skills to analyze a set of keywords, use them to determine what people searching for those phrases want, and write content clearly and succinctly that matches the searcher's intent.
A good SEO writer must also know how to use relevant keywords effectively to help readers find their content whenever they search for it from the search engines.
After all, that's your main reason for starting a website in the first place.
An expert SEO writer should be able to identify the right keywords and write highly engaging and authoritative content from those words in a manner that answers your reader's question.
Thus, the reason why content writing is an important aspect of SEO. It's almost as if without quality content, SEO is of no use.
An SEO writer's main work is to write unique content while applying the right amount of keywords without overstuffing them.
This is what SEO article writing is about.
Why is the Job of an SEO Writer So Important Today?
For the simple reason that content managers eat, sleep, and breathe SEO, it's vital that you familiarize yourself with all the SEO strategies to become an expert SEO writer. As long as you provide SEO services, your website will never run short of traffic and improved visibility.
In that regard, we made a list of 8 reasons why an SEO writer is so important today and why you should hire one.
Here's what we came up with:
1. Boost Search Ranking
An accomplished SEO writer will always draft and submit high-quality, engaging, and highly authoritative content that's SEO-friendly. You will also get content that answers the reader's questions and offers solutions to their pain points.
Ideally, this is all you need to start your climb to the top of the search engine results pages. Publishing content that's optimized for the search engines and users guarantees you a significant boost in ranking and content visibility.
A good SEO writer will know how to manipulate content pieces like backlinks, anchor texts, meta tags, meta descriptions, etc. There's a myriad of writing processes you must adhere to if you want to boost your search rankings. An SEO writer knows most, if not all, of them.
2. Good Content = More Traffic
SEO article writing is quite different from, say, writing a post on a broadsheet. You've probably heard about the 15-second rule. Well, that's how long you've got to grab your customer's attention before they click away.
Therefore, it's upon you to make a bold impression on your visitors within those 15 seconds, or you risk losing them forever.
SEO writing professionals are well-versed in writing content with the appropriate tone, keyword density, appropriate length, etc. You'll need someone who knows the ins and outs of SEO to draft the best content for your website that captures your audience from the get-go.
Ideally, your content will need to be simple and easy to digest. Nobody looking to buy a fishing rod or bicycle helmet will want to sift through 2,000 words of flowery prose.
Therefore, if you feel or know you are not the ideal writer to craft the most appropriate content for your target audience, it's best you hire a competent SEO writer who's up to the task.
This way, you can rest assured that your content will be tailored to your writing preferences and with your audience and the search engines in mind.
BiQ's Content Intelligence plays a major role in providing SEO writers with critical data to understand what's important to cover about different topics. You will have a complete breakdown of your keywords in terms of usage, keyword similarity, and sentence examples.
Moreover, BiQ Content Intelligence should be your go-to source when writing for SEO. You'll have more control over your use of keywords and producing SEO-friendly content. This is a surefire strategy for a rank boost and content visibility in the SERPs.
3. Save Money
With a competent SEO writer working for you, you can say goodbye to the extensive and costly Pay-Per-Click advertising. You'll no longer have to spend your hard-earned cash for one of the top spots on Google.
SEO article writing will save you a lot of money you can invest in other more important projects. Generally, investing money in a professional SEO writer instead of P.P.C. is a crucial step toward unburdening your wallet while achieving better long-term results.
Having a full search engine optimized website will send customers to your website for much longer than you'll be able to continue paying for advertising. Writing for SEO also ensures you target only the customers you'll want to connect with, thereby making your content rank organically.
Which Quality Distinguishes a Successful SEO Writer from a Normal Writer
From what we've discussed, it's evident that a professional, skilled, and experienced SEO writer possesses many skills. It's essential that you know these skills and refers to them in your search for an SEO article writer.
Here are the top 8 tips to watch out for the next time you're looking to hire an SEO writer for your business:
1. Have the Skills of Web-Writer
Inasmuch as SEO is important in your content writing strategy, what comes first is the quality of the message itself.
What are you selling to your audience?
Your writer must have the necessary qualities to write top-tier content for the web. This means providing amazing, engaging, and highly authoritative content that represents your brand.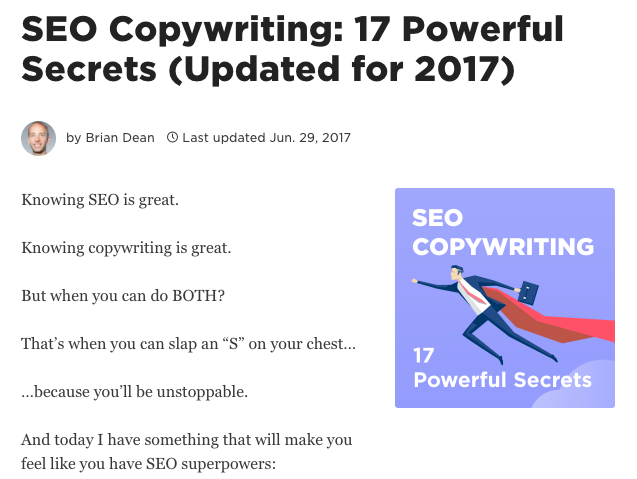 After all, what's the point of luring visitors to your website only to bombard them with poor quality, unsatisfactory content? You'll probably end up chasing them away, which will subsequently lead to poor SERP rankings and page visibility.
That said, you'll want an SEO writer who writes content people will want to read and share with their friends and family members. It's more a matter of presenting the best advice in a specific field and providing value to your readers. You'll want an SEO article writer who can deliver on this front.
2. Have In-Depth Knowledge of SEO
A few years back, content marketing used to be a lot easier and straightforward. Most marketers focused more on filling up their websites with as much content as possible. This content didn't even have to bring any value to your website. It just had to be there. And surprisingly, it worked.
Not today, though.
Marketing has evolved to become more sophisticated and technical that such strategies no longer work.
Today, readers can easily recognize good content from bad content. Search engines are even better at it and use their advanced algorithms to rank blog posts in the SERPs accordingly.
As such, any SEO writer you hire must have in-depth knowledge of SEO.
By in-depth SEO knowledge, we mean having some technical knowledge about keywords, backlinks, on-page/off-page SEO, technical SEO, etc. You must ask your SEO writer about his/her SEO knowledge and how it can help your brand grow.
3. Know How to Incorporate Keywords Strategically
You might recall we mentioned something like this earlier in this post.
Everything in SEO revolves around keywords.
That's the primary reason why keyword research is a critical and the first step of any genuine SEO strategy.
Your SEO writer must have exemplary keyword search optimization skills since it's among the first stages of search engine marketing. Therefore, you cannot risk hiring an SEO writer who doesn't know how to select the best target keywords. Without this vital step, all your subsequent SEO article writing efforts will be in vain.
BiQ Keyword Intelligence is a great tool to use in such instances. With this SEO tool, you will have access to critical data that allows you to choose the right keyword to target. You will also have insights on keyword volume, related keywords, keyword competition, and much more.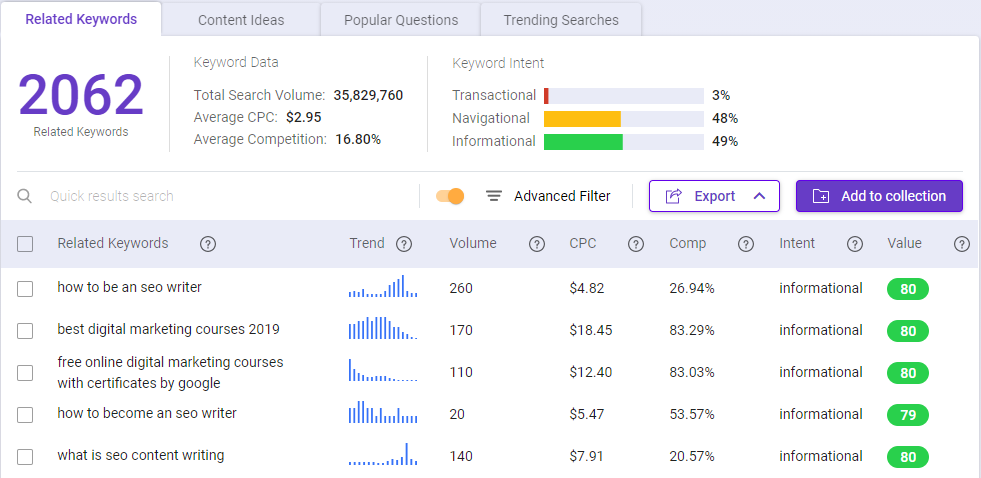 BiQ's Keyword Intelligence will sort all your related keywords based on their value. As a result, you'll have access to high-value keywords for your website but at a lower competition.
While a normal writer might keyword stuff your content, a skilled SEO knows the best practices, especially centered on Keyword Intelligence.
4. Know How to Perform Competitor Analysis
With competitive analysis, you'll basically be taking a few steps back while monitoring the overall market area.
Even if you're already ranking at the top of the SERPs, there'll always be another website right behind you ready to take over your rankings and capitalize on your own website's weakness.
You can use competitive content analysis as a roadmap for what you'll need to boost your search rankings. You'll always find something about your competition that maybe you're not implementing. Or perhaps a ranking strategy that's no longer effective.
Therefore, you may be ranking number one in the SERPs. But if they're dominating in featured snippets, you'll already be missing out on a lot of potential traffic to your website.

BiQ Rank Intelligence has special features to help you discover the content gap. It's one of the most impactful strategies to narrow down your competitor's content gap. Knowing your rival well allows you to prepare yourself well enough for what's to come.
The Rank Intelligence tool does this perfectly well and will help you set up content targeting for similar keywords to attract traffic from your competitors.
5. Identify Gaps in Content Strategy
Hiring an SEO writer who can produce quality content is crucial for helping your website reach your target audience. However, it can be a very time-consuming process, and it is important to ensure that the project you're spending that time on will help you achieve your SEO article writing goal.
A solid content gap analysis will also help you develop a solid strategy to provide you with vital opportunities to improve your content quality. You can always use BiQ Content Intelligence to help you with this.
You will have access to an immense amount of data and WordVector to determine how well your content performs against the top 10 content in the SERPs in relation to your target keyword.
You'll also know which paragraphs in your content are less relevant and which ones are properly optimized for the SERPs and users.
Once your content has improved, you can now identify all the caps and topics or areas you can use to create even more interesting topics. Of course, you'll start by analyzing your own data before analyzing and comparing it to your direct competitors.
6. Understand Google's E.A.T.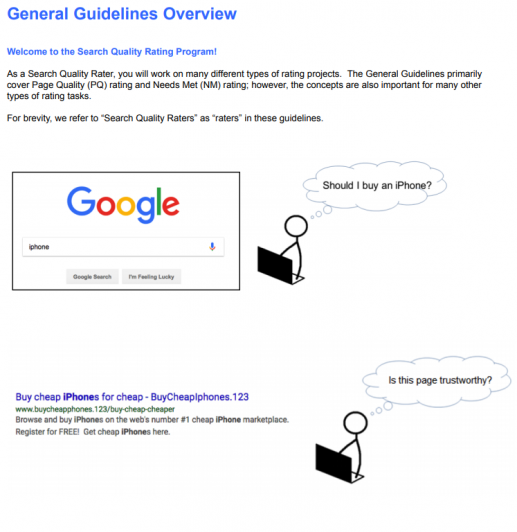 E.A.T. is an abbreviation for expertise, authoritativeness, and trustworthiness. E.A.T. is vital for all search queries, some more than others even.
It's part of Google's ongoing attempts to prevent content creators from gaming the system. Think of it as another nail in the coffin for content creators who're simply out to fill their websites with content no matter how good or bad it is.
With E.A.T., you'll always strike a balance between posting content often and not just posting for the sake of it. It's more a matter of producing content that Google wants.
7. Produce Results
Whenever you hire talent for a particular service, you'll always want to see your desired results come to reality. After some time, you'll need to test, track, and monitor your content to ensure that it's gaining the traction you paid for.
BiQ's Rank Tracking will also monitor and track how your website is performing in search.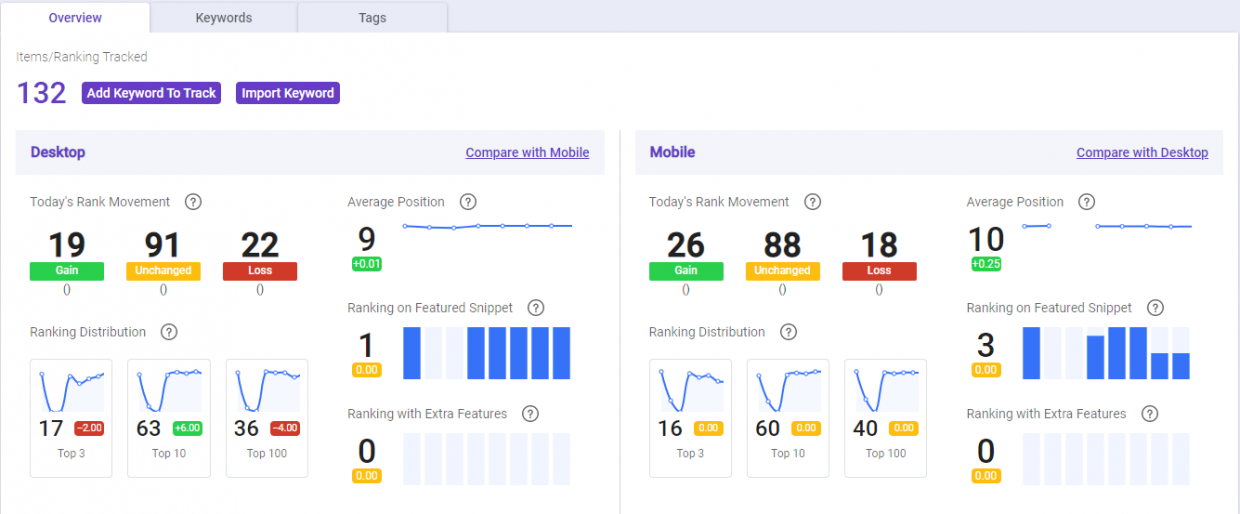 Therefore, if your content starts to gain high traffic, you'll know you are on the right track. The Rank Tracking tool will track any changes you've made recently both on mobile and desktop.
Ideally, you'll have enough data to know whether your SEO article writing efforts are producing positive results or not.
8. Access to Integrated Tools to Help in Content Writing
Writing is a brutal business. You'll need to produce high-quality, error-free, and actionable content for your users. But even this doesn't cut it anymore.
Why?
Every website owner offers the same promises to their clients.
As such, you must find a way to emerge on top against the competition and attract your target clients for as long as you want.
The best way to do this is by using integrated tools for content writing. Writing tools for SEO like BiQ Cloud help make your job much easier. You'll definitely need Copyscape to check for plagiarism and Grammarly to save yourself from embarrassing grammatical mistakes.
GDoc SEO Assistant is also a great tool you'll want to have in your arsenal. Basically, there are hundreds of integrated tools you can use when writing for SEO. You just need to find the right one for your blog post.
Conclusion
As an online business, understanding the essence of writing for SEO should fall among your top to-do list.
One critical factor you must note is that patience and consistent testing will play a critical role in helping you find the perfect candidate. But the effort is well worth it, especially if you're looking to write content that will continue bringing traffic in the long term.
Never lower your expectations to hire SEO writers. There are thousands of them out there. You just have to find the right one that fits your content creation needs perfectly.