Thinking of a side job to make money? Or start a new career that doesn't need you to leave your home much? Content writing may just be the right career for you.
Just when people thought things were starting to get better this year, guess who entered the Covid playing field? Alpha, Beta, Gamma, and Delta!
Having flashbacks to your high school years of algebra? These names are now connected with the different Covid variants that have emerged. New variants can mean renewed lockdowns whenever the governments deem necessary. So, how soon can people "get back to normal"?
There's no clear answer to this question. As long as countries are still battling with Covid surges, the current state of working online is here to stay. That being said, there are a lot of people who are struggling to break into the online world since they have no idea how to get started.
Picture an architect who just got laid off and has been unemployed for over 4 months. How can you convince this person that the digital world can offer a stable flow of income if said person were to diversify their expertise?
Upon further questioning, it's revealed that this architect is a native English speaker who's an avid reader of literature books in their spare time. The architect realizes that writing could be his go-to niche for the time being. But what type of writing should they choose to earn money online?
There's no question that the field of content marketing has become so popular over the last few years that writers are flocking to get themselves known in the digital arena.
If you're a talented writer whose words run smoothly like water, this article is for you!
So without further ado, here are 6 ways to make money with content writing that everyone can and should consider.
1. Become a Blogger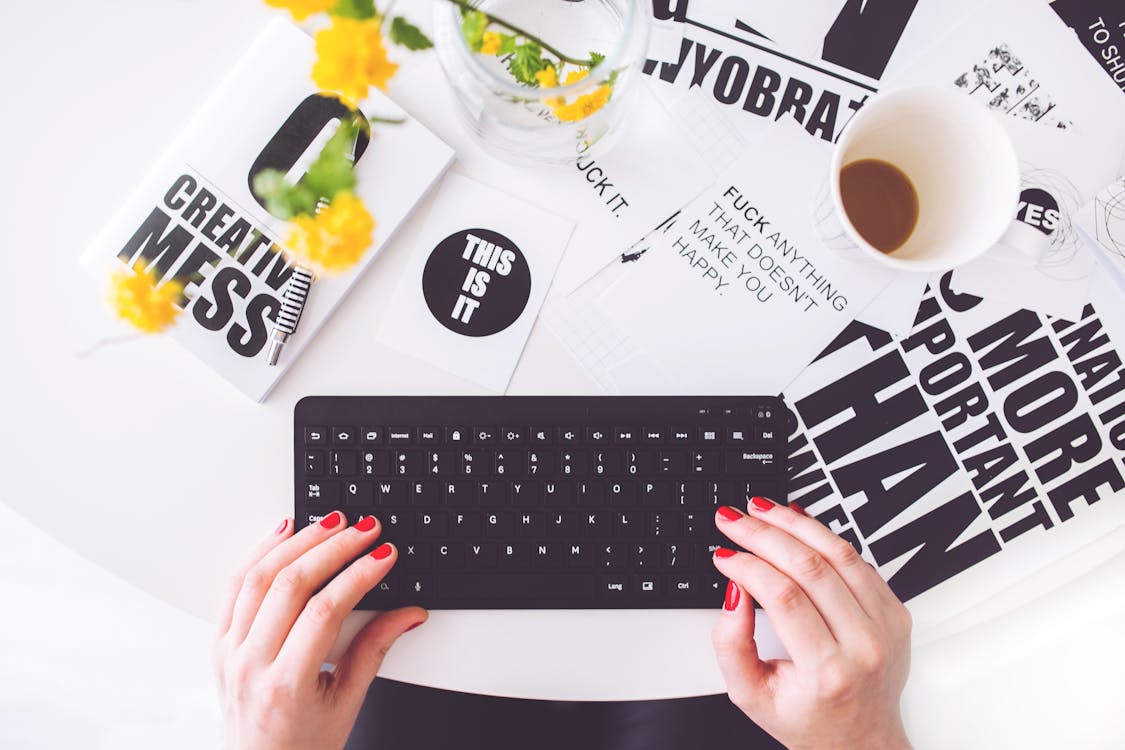 Sure you can create your website and start a blog, but that requires a lot of time and money, which you lack. So instead of running a personal website, why not try to write blogs for others?
If you're a Psychology grad, you can collaborate with an NGO or a clinic that provides psychiatric services and medication to the general population. You can write blogs on "How Mental Health Affects Productivity" or "Techniques to Improve Your Mental Health."
Remember to search for relevant topics to write about and make sure your goals align with the businesses that you partner with. You can't continue writing for a vegan food company if you love munching on juicy beef burgers every weekend. At some point, your values will clash with theirs, and the last thing you need is a conflict of interest and a bad experience.
In case you're not interested in a specific niche and would like to produce content for a wide variety of businesses, you can choose to become a ghostwriter. This will require some versatility and a wide worldview to be able to elaborate on very different topics, like clothing trends of this summer and aerospace engineering.
With ghostwriting, the majority of the time, you don't get credit for the content you write. However, you can work for a lot of businesses and diversify your source of income while also increasing your earning potential.

2. Become a Social Media Copywriter
You open Instagram and a post about climate change pops up. The post has an image of a sad polar bear holding an empty ice cream cone.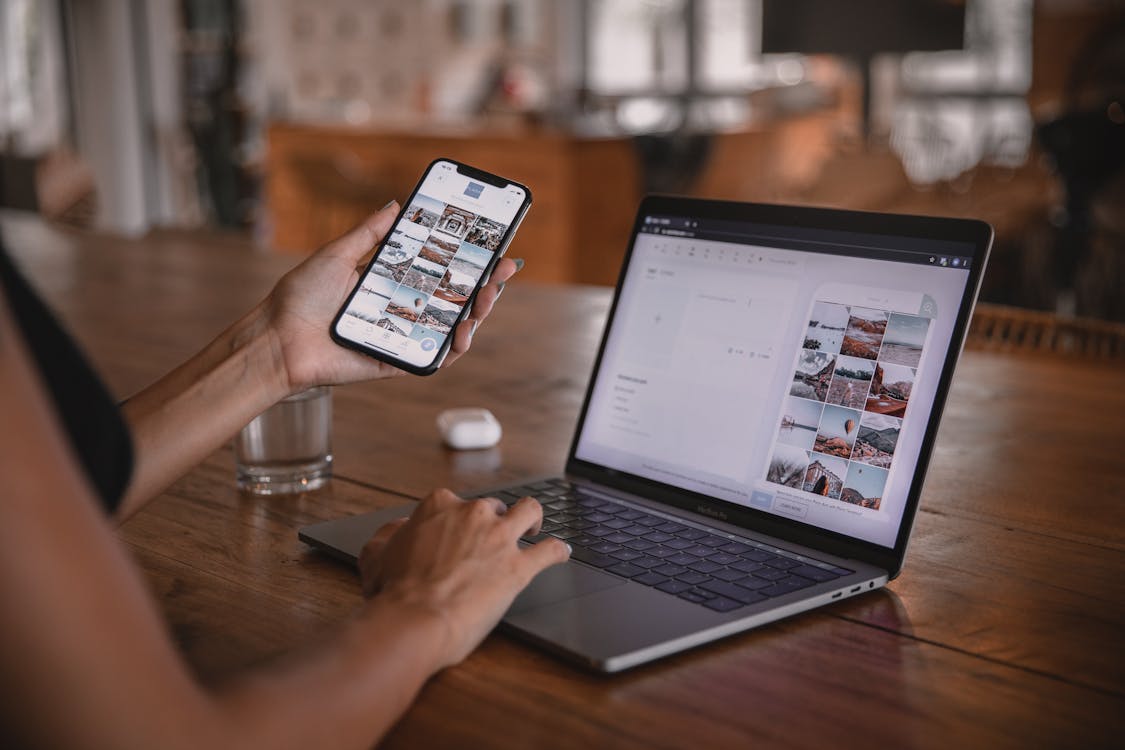 The caption reads: While you enjoy tanning under the sun, polar bears are suffering from the heat. Take action against rising temperatures by choosing an eco-friendly life. Click on the link in our bio to learn more! #sustainableliving #savetheplanet
Many private businesses and NGOs are present on social media to increase their user engagement. Why not take this opportunity to write for them?
Copywriting is a bit different than content writing though. For one, the purpose of copywriting is to directly prompt the reader to act immediately. That's why copy content doesn't drag too long. It needs to be very straightforward and emotionally impactful to the reader.
Also, on social media, the use of hashtags is very prevalent. Keep in mind that while using hashtags might boost your following, irrelevant hashtags can do quite the opposite.
3. Write for Websites
Other than blog posts, you can contribute to the overall website content.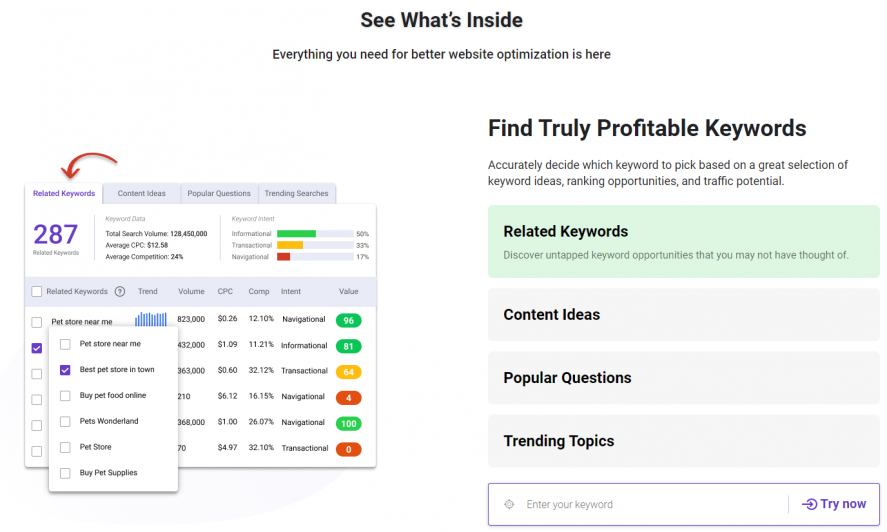 For example, every website has more or less the same sections:
● Home page: Otherwise known as the landing page. Here is where customers land after clicking the link to the website. The home page needs to be clear and impressive.
● The About section: They talk about who they are, the year their company got established, and sometimes even mention their founders and their mission.
● The products/services section: Here, they display what they offer to customers. A health supplement store might need to mention product descriptions for instance.
● Contact us page: Email address, company location, company phone number, social media accounts are some of the main information that should be cited.
Some owners might pay a hefty sum if they see you have many ideas on website content creation and design. You can revamp the website, and who knows, you might even get recruited as a full-time employee!
4. Write Content for Email Marketing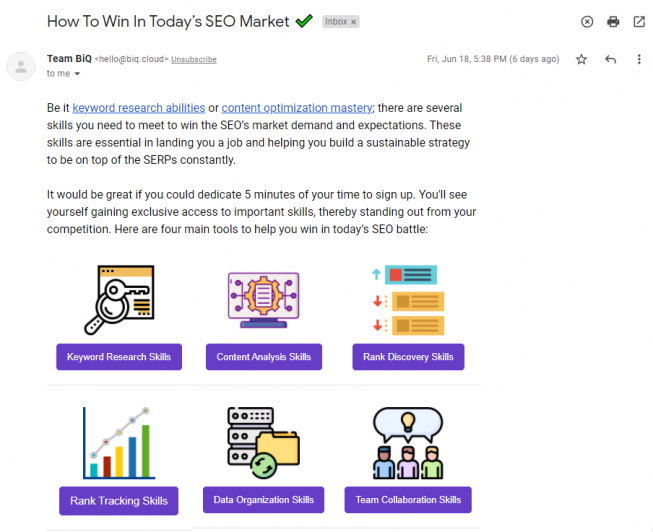 A lot of the time, people find themselves getting spammed by emails and choose to unsubscribe. They either see the content in the email as irrelevant or see large chunks of paragraphs that ultimately turn them away from reading the email.
As with copywriting, email writing has guidelines that need to be followed.
The subject line, for example, has to be short, to the point, and not spammy. Avoid phrases like "You can't wait to hear about this!" or "This hack is unbelievable!" You might make people remember the days when they would get an email asking them to forward the message or they would be haunted by a ghost.
Second, the content of the email should be easy to read and should reflect the purpose of the e-mail i.e., if the subject is about a 50% discount on jeans, the email shouldn't go off tangent and mention shirts and other products. Stick to the subject and don't stray away from the main topic.
Different businesses require different types of content. Some want educational content to be disseminated to their target audience, while others prefer to use their emails for quick promotional purposes.
5. Write for Podcasts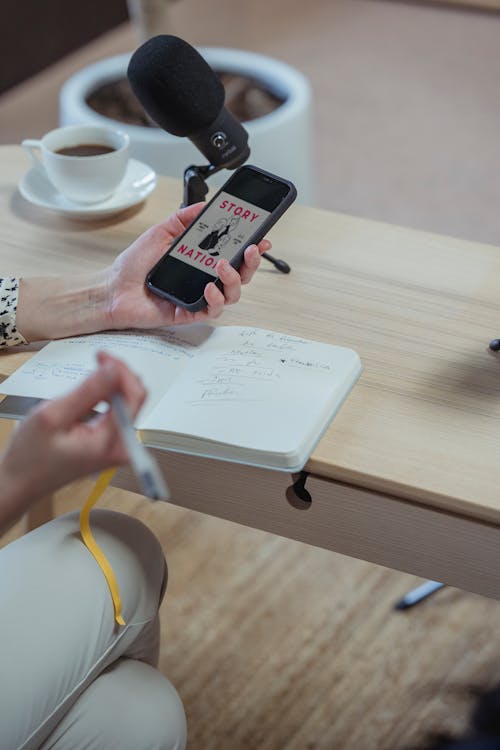 If you frequent YouTube, you will notice the channels of vloggers and podcast creators are more popular than they have ever been. Writing video scripts can be a lucrative choice if you want to head towards this route.
There are many media personalities, prominent professors, and celebrities starting podcasts left and right. Of course, it can be hard to reach out to famous people, but there are more mid-level content creators than you may realize.
Movie reviewers, music video reactors, economists, climate change scientists, entrepreneurs. All of these can be reached by email if they mention in their video descriptions or through social media accounts.
There are multiple podcast apps that people use to listen to their favorite speakers. You can do your due diligence and advise the podcaster you're collaborating with on the most in-demand app in the market.
Not only that, but you can also advise them on topics they should talk about that people are most interested in at the moment. Hot topics like conspiracy theories about Covid 19, big tech surveillance, and universal basic income are sure to gain attention in 2021.
Ultimately your contribution will help the podcaster establish their voice on the platform and let them gain a lot of listeners.
More listeners = more content for you = more cha-ching!
6. Write Content for an Online Course
With many schools and universities moving to online teaching, many students who want to advance their skills and knowledge are seeking online courses with reputable teachers. So if you have particular expertise, step up to the plate and seize this chance to rake it in.
For example, as a junior web developer, you can create and write an introductory online course about Python, or you can write scripts for other developers.
If you're a certified health professional, you can create lesson plans for fitness coaches who have large followings on their platforms.
If you're a science enthusiast, you can write interesting scripts for chemistry or biology teachers to help them make their lessons more engaging to students.
One thing's certain, online learning platforms are booming in business, and it'd be a waste not to take advantage of this opportunity.
Tips To Great Content Writing That Keeps Your Money Rolling In
You know what you can do with content writing to make money. But do you know how to write great content that keeps that money rolling?
The answer is SEO.
Keep in mind that no matter how good your writing is, if your content isn't search engine friendly, it's not going to work.
BiQ's Keyword Intelligence and Content Intelligence make an excellent solution for that.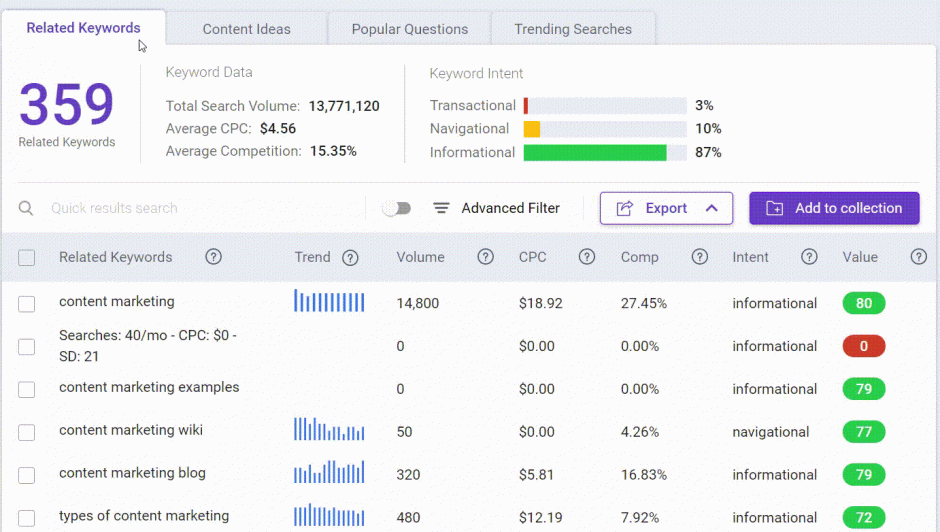 Before you start your writing, do some research on your targeted keyword. Is it high in volume and low in competition? What are the related keywords I can use? What's the trend for this keyword search? You can find all these metrics right inside Keyword Intelligence.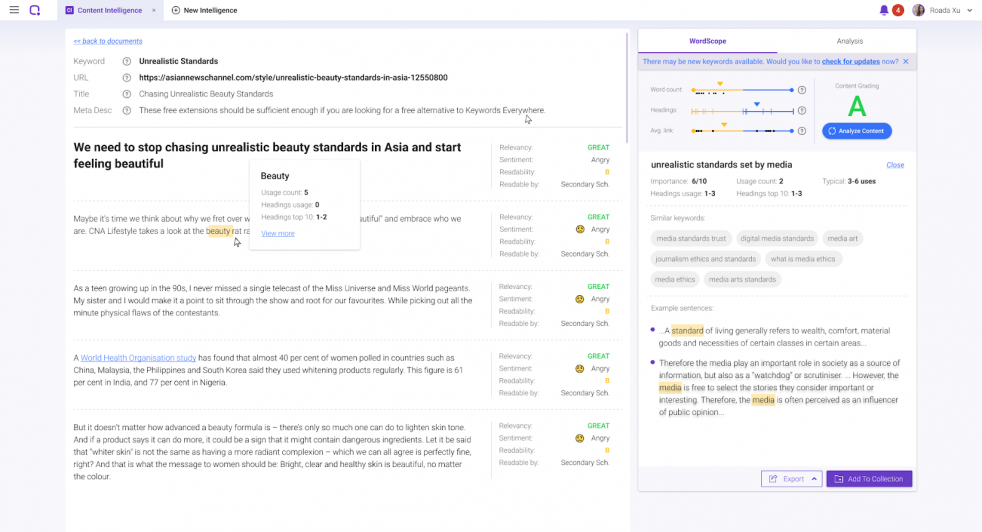 And once you have settled with the right keyword, you can use Content Intelligence to craft out your content which will eventually be graded with additional suggestions for your writing!

Final Thoughts
It doesn't matter if you're an engineer, a biologist, or an accountant. You can expand your wings with content writing. You just need to enjoy the writing process and focus on what makes you happy to get up every day in the morning. While it's easier said than done, don't hesitate to try!
Baby steps will eventually get you to the top, so don't give up and take a shot at content writing. Along with content writing, there are also other ways to earn money online if you want to dabble in other types of work. Whatever you choose, act confident and be open-minded, for the world is your oyster!
Short Author's Bio:

Lisa Johnson is a content writer at LinkSignal.ai with a huge portfolio of writing for various industries. He started his career path as a content writer in his freshman year and is currently a high-quality content writer with a huge experience of writing at LinkSignal.ai.