If you are looking to create successful content writing strategy that gets traffic and sales, you need to be writing SEO content. Here's a quick 10-step guide to writing SEO content with best practices that will help you boost your content visibility.
Content creation is now becoming an integral part of running an online business and website.
A series of quality content is essential to help you connect your website with your target audience and build trust. It also fuels your marketing which gives your brand the attention it deserves.
However, a series of quality content won't make any impact if they are not visible across the search engines.
The idea is that people should be able to find your content across the internet – i.e. when they run a search using a specific set of keywords.
This is where SEO writing or search engine optimization writing comes in. So, what is an SEO content and how do you write it?
What is SEO Writing?
SEO writing is a skill or technique of writing that follows optimization best practices to ensure your content and website rank higher in the search engine results pages (SERPs).
Understanding how to write SEO content is essential to your success as a content writer or marketer.
In this guide, we've rounded up the 10 most important steps to writing SEO content, plus a couple of best practices to guide your way to SEO content mastery.
How do I write SEO content for my website?
Now that you know what SEO writing is, it's time to dig even deeper and learn how to write SEO content that's not only optimized for the search engines but also written with the target audience in mind.
Considering that the #1 result in Google's SERP gets approximately 32% of all clicks and that 75% of searchers never go past the first page, getting your content or website on this coveted spot is a significant step to building your site traffic.
That said, the first step in writing SEO content for websites is to understand your target audiences.
1. Understand who is your target audience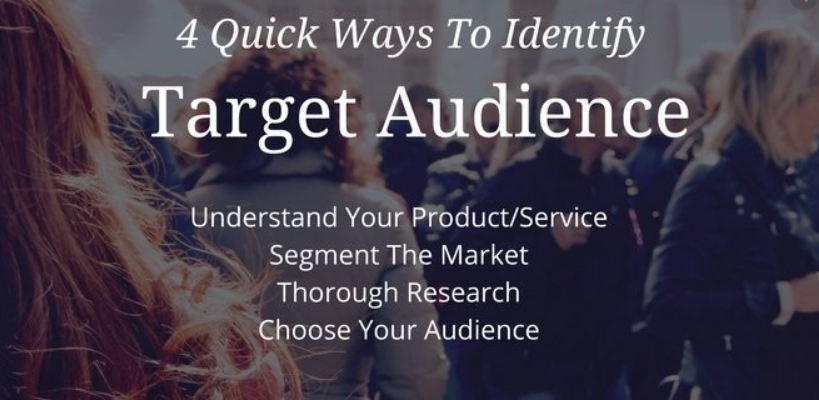 Every piece of content you create should target a specific set of audiences.
Understanding this group of prospects or customers is crucial since it helps you create content that highlights their pain points and answers their questions in a way that resonates with them the most.
One way of understanding your target audience is doing a comprehensive research. You want to gather all the essential demographics such as age, education level, interests, occupation, gender, etc.
After knowing your audience's demographics, you can then narrow down and answer the following questions:
What kind of information do they want?
Why do they need that piece of information?
Which keywords do they use to search for solutions to their problems across the internet?
What is their buying behavior, and which social networks can you use to reach them?
When it comes to researching and knowing your target audience, there's a lot more than what meets the eye.
Deeper research will help you narrow down on the right people with the right content and connect through the proper channels and marketing techniques.
2. Do your keyword research and analyze the SERPs.
Once you have a couple of keywords that your target audience uses across the internet, what follows is to select the best keywords to help your content rank better. This is where keyword research plays a critical role.
Tip 1: Use BiQ's Keyword Intelligence to Choose the Right Keywords to Target
With your set of keywords, our BiQ's Keyword Intelligence tool allows you to compare useful metrics such as keyword search volume, competition, and value so you can choose the right ones to target in your content.
For better ranking, choose keywords that have a higher search volume but low competition. You can also pick a couple of related keywords to blend into your content.
Tip 2: Use BiQ's Keyword Intelligence to Check the Keyword's Intent
Depending on the keyword you want to target, this tool will show you the keyword intent percentages based on the total number of related keywords. This will help you tailor your content around that keyword to suit the searcher's intent.

For instance, the phrase 'content marketing' has an information intent from the example above. This means that searchers are in the awareness stage and are looking for content to learn more about the topic.
Tip 3: Use Google search to check the best-ranking content on the topic
Google is an excellent research tool that's not only free but effective.
On the search page, enter the keyword you want to target and hit the enter button. Google will return results of the top-ranking content around that keyword.
Here you want to do a quick SERP analysis to understand what kind of content does Google thinks matches the intent of the search query.
For more information, here's a quick and more detailed guide on how you can use SERP analysis for better keyword qualification.
3. Create original content and keep it all under one roof
Once you have your keywords, instead of simply curating the content you found online, a more effective content marketing strategy is to create content that is original and unique!
This doesn't necessarily mean you need to recreate the wheel and come out with groundbreaking ideas or conduct original research. it can also mean new insights and opinions, or simply an old topic presented from a brand new angle.
You can even consider repurposing content into other formats like video, podcast, or even infographics.
Original content will not only boost your page's search ranking but will also set you as an industry leader.
According to HubSpot, the three most engaging content types are articles, images, and videos.
Having all these content types under one domain instead of multiple microsites will help consolidate your marketing efforts and even boost your site rankings.
4. Craft unique headlines, including your target keywords
Besides having your target and related keywords spread uniformly throughout the content, you also want to incorporate them within the headlines.
The headline you pick shouldn't only be relevant to the topic but also engaging enough to get the readers hooked, so they can proceed to read the content under it.
5. Structure your post and fill your content with relevant keywords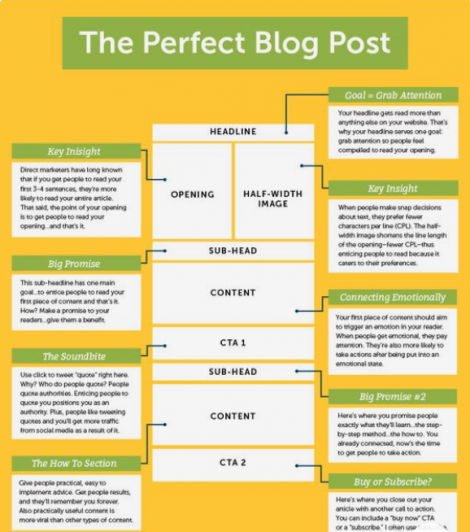 A well-structured article that's informative and broken down into bits gives the readers an easy time finding what they want.
Another important consideration is to make your content skimmable. Research shows that 55% of people read through a blog post for just 15 seconds or less. If your readers can't skim your content with ease, they are more likely to close the tab and look elsewhere.
A secret to making your content skimmable and interesting is to break them down into headings and subheadings. One way of making your posts more engaging is by using headlines that ask questions.
HubSpot research found headlines with the phrase "who" generate a 22% higher CTR than those without. For instance, instead of using the headline "10 best brands on Instagram," you can use this headline instead, "10 brands who are killing it on Instagram."
Another critical part of your content is the meta description, which should feature your target keywords.
Keeping your titles, headlines, and meta description as engaging and optimized as possible will boost your content's online visibility and SEO ranking.
6. Use more visuals and add your keywords as the image alt
Adding images and videos to your content makes them appealing to your target audience. A 2018 HubSpot survey found that 54% of consumers wanted to see more video content from a business or brand they support.
You should also use proper alt text when describing your images. A rule of thumb is to use relevant keywords for every image you feature in your content so the search engines can easily crawl your images and index them correctly.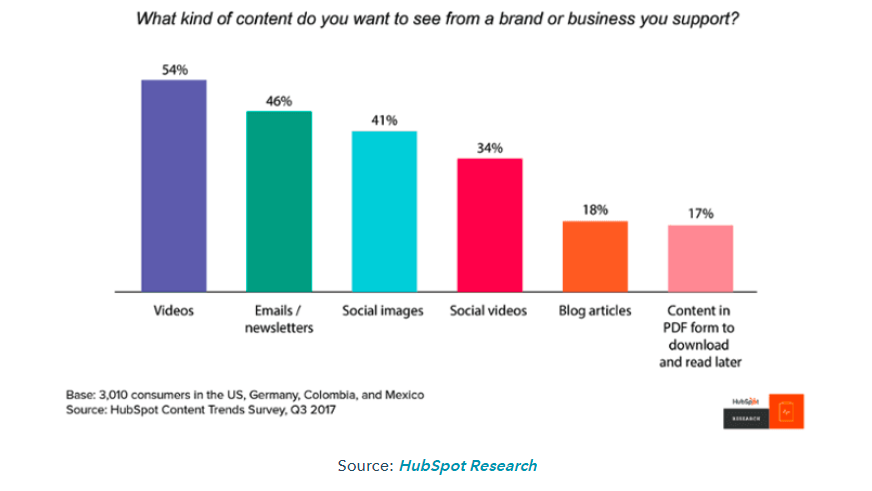 7. Promote your content on social media
Now that you have created high-quality, visually engaging, and well-optimized content, you want to share them on the various social channels so that more people can see and interact with your brand or business.
Sharing your content without a well-thought-out strategy may not yield the best results. What you should do instead is identify those channels that your target audience uses more often.
For instance, if your target audience is active on Instagram, you should use compelling images and creative hashtags to get your followers or audiences to click on the link to your blog post.
8. Encourage natural link building
Quality backlinks are one of the key ranking factors used by Google. Your link-building strategy should focus on adding value to your readers and not on tricking the search algorithms.
Creating advanced and helpful content such as infographics and videos can promote content sharing, and people will link back to you. Guest posting is another link-building strategy you should use to boost your site authority.
9. Build a content/ topical silo
Content or topic siloing is an SEO technique where you organize your SEO articles to ensure better ranking. Here, your group every piece of content into organized directories, and each group is assigned to only one category.
In other words, every content you create should fall under a given category and should be associated with a relevant topic, a sub-topic, and even a tertiary topic.
Linking such organized posts internally will boost user experience, and the search engines will understand your content better, which will lead to higher rankings as you become more authoritative in the topic.
10. Monitor your content performance and optimize
Once you have implemented all the tips above, you need to track your efforts. Monitoring your SEO techniques will help you improve the gray areas and even understand what works and what doesn't work.
To effectively track your SEO strategies, you need to define your KPIs and use the right tools to measure them. Metrics like time-on-page, scroll depth, bounce rate, etc., can give you valuable insights into your SEO performance.
SEO best practices for creating content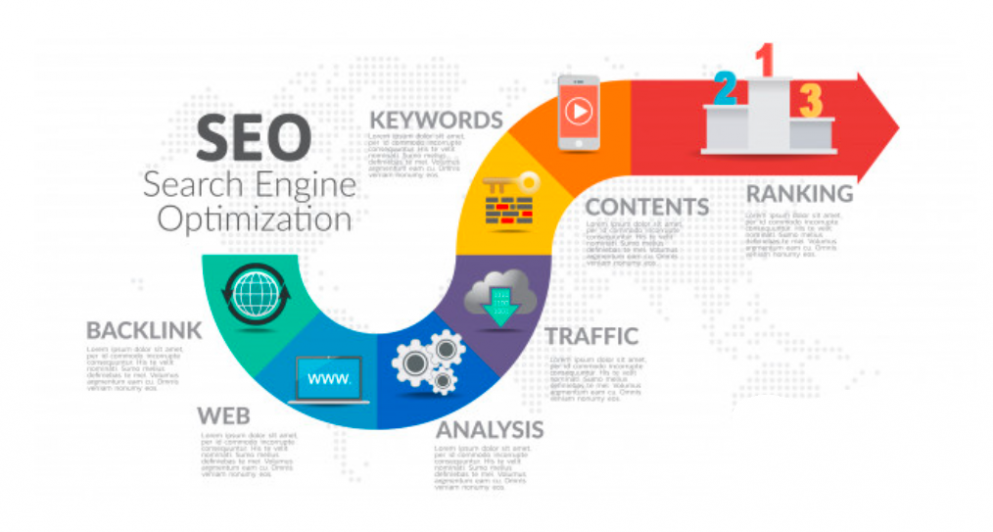 After learning how to write SEO content using the steps above, what you need next is to understand a couple of SEO best practices that will help your content surface above that of competitors.
For instance, creating high-quality and original content is a great move, but updating the content regularly will make it more evergreen, trustworthy, and appealing to your readers.
Remember, SEO copywriting works best if you have a set of tips to guide your strategies and help your business stay ahead of the curve. That said, below are some of the tips you should consider.
1. Create long-form content
Long-form content is more comprehensive and will often contain more information that's helpful to the reader. According to Backlinko, long-form content receives 77.2% more backlinks than shorter articles, thanks to their in-depth and more resourceful nature.
A rule of thumb is to target a word-count of not less than 1000 words depending on the topic you are covering and the average length of the top-ranking content around the primary keyword or topic.
2. Create an editorial calendar and content strategy
Publishing content without a content calendar may do you more harm than good, especially if you create and publish content regularly.
A content calendar will inform your publishing frequency, the topics to cover, keywords to target, social channels to use for promoting the content, and overall just keep things on track.
You should also make time within your content calendar to go over your previous posts to update and make them look fresh and evergreen.
3. Make sure your website passes the Google speed test.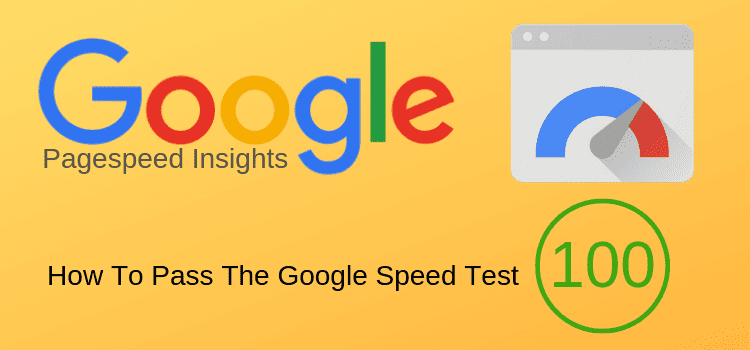 Passing the Google speed test is one step to boosting your site ranking. Google has been using page speed as a ranking factor since 2010, making it one of the most crucial ranking factors.
A slow-loading site is a nuisance to your site visitors and can drastically hurt your site user experience.
Google's Page speed insights tool can tell you how fast your site is on a scale of 0 to 100. To ensure the fastest page speed, make sure you compress your images, clean and compress your code, and, where necessary, upgrade your hosting.
4. Optimal keyword frequency
Keyword frequency is a measure of how many times a keyword appears in your content.
This figure is calculated in percentage. A keyword density between 1.5% and 2.5% is within the acceptable range, and anything beyond 5.5% becomes keyword stuffing.
Keyword frequency shouldn't, however, limit your creativity and the quality of the content. For long-tail keywords, always make sure you are placing them naturally to avoid awkward sentences, which may hurt your content flow.
5. Interlink your content
The number of internal links pointing to a page is one of the 200 ranking factors used by Google. However, how you link your content can either break or make your website. There are three main reasons why you should use internal linking:
To aid readers with site navigation.
To define the hierarchy and architecture of your website.
To distribute the ranking power and page authority throughout your website.
If you use internal linking for reasons other than the three, you are probably doing it wrong.
A rule of thumb is to practice deep linking within your site – i.e., link to inner pages that provide value to the reader and not to your "homepage" or "contact us" pages (unless it's absolutely necessary) since these pages already have navigational links on the main menu.
6. Create useful content and content that get people to act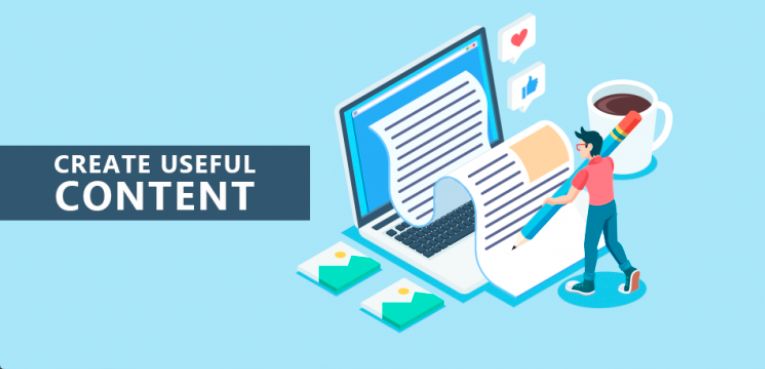 Useful content adds value to the readers – i.e., it gives a solution to their problems. If you succeed in creating helpful content, people will likely take the action you asked them to.
For instance, a content reviewing the best running shoes with a thorough comparison of each shoe – from the make, pros, cons, etc., adds value to the reader and will help them in their decision making.
If your call to action is for the buyer to check one of the recommended shoes in your store, there are high chances the reader will go ahead and click a link to your store. But this only happens if the reader or prospect trusts your site.
Building trust can be challenging but not impossible. Being consistent with your content marketing strategies, prioritizing content quality, and always having your readers in mind will help you build authority. With time, you'll earn the trust of your audience.
Closing Comments
SEO content writing is never complicated if you stick with the above tips and best practices.
Increasing your website's online visibility and getting higher rankings narrows down search engine optimization, content marketing, and quality link building.
Creating SEO content is one thing and implementing them on your site is another. Factors such as site speed, internal linking, content silos, and backlinks happen within your website and can significantly impact your SEO ranking.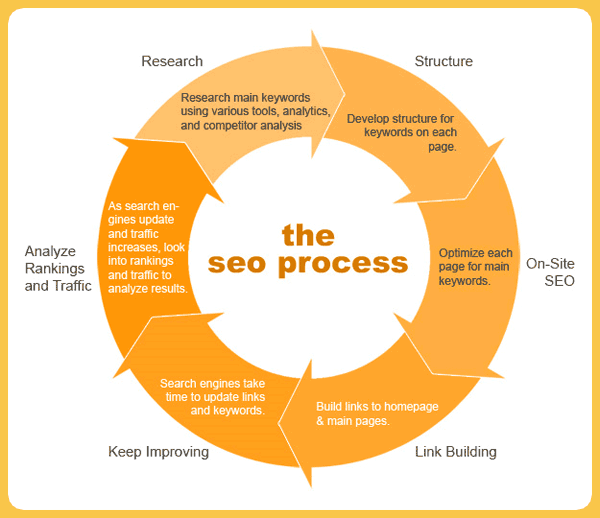 That said, keyword research, content creation and organization, keyword optimization, content promotion, and constant analysis and monitoring are all you need to stay on top of the SEO game.
In other words, once you've identified the best keywords, you can proceed to create high-quality, original, and well-optimized content.
Promoting your content via social media will help boost the reach and online visibility of your business, while regular analysis and tracking of your SEO efforts allow you to improve on the weak areas for optimal results.
Hopefully, this guide has been beneficial, and that you can now write SEO content that ranks on the search engines and provide value to your target audience.
What follows is putting these skills and techniques into practice and continuously monitoring your progress for improvement.