A marketing plan executive summary is a brief analysis of your overall marketing plan for your potential investors. Here's the do and don'ts of writing an executive summary.
A marketing plan is at the core of any product or business launch as it helps brands layout overall marketing objectives.
The plan steers marketing operations such as developing brand awareness, increasing client base, establishing a competitive advantage, and attracting new leads.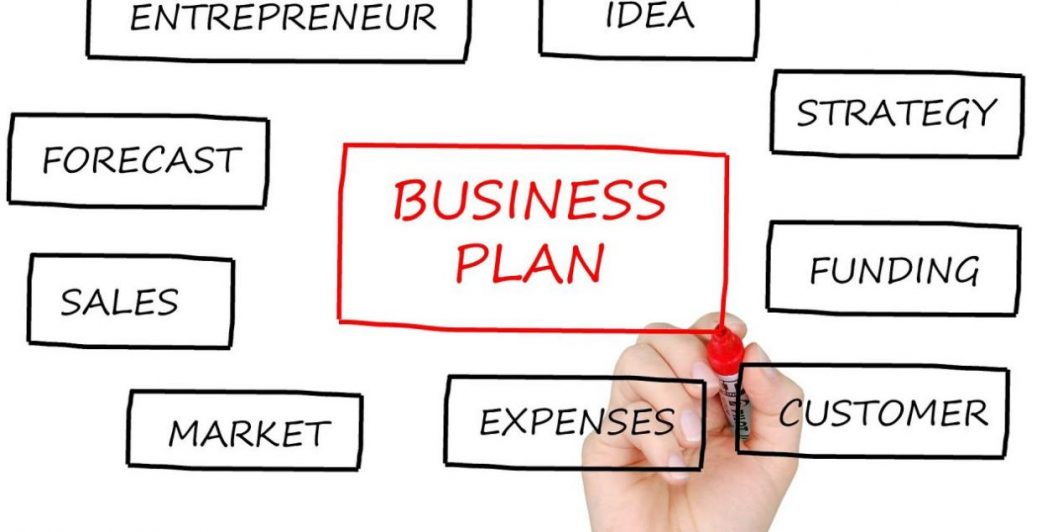 That said, marketing plans can be very sophisticated write-downs because they offer comprehensive details about your general marketing objectives and how to achieve them.
That is where a marketing plan executive summary comes in.
Regardless of how complicated the marketing plan is (awash with statistics), a marketing plan executive summary summarizes it to make it short and sweet without skipping the main details.
What Is A Marketing Plan Executive Summary?
A marketing plan executive summary is a brief analysis of your overall marketing plan.
It summarizes your marketing plan's main goals in a page or two and offers an overview of your marketing goals and other related operations.
Its main objective is to show the essential data for your long-term and short-term marketing plans.
Benefits Of Marketing Plan Executive Summary
An executive summary has several advantages.
They include:
It helps brands comprehend the needs of their target audience.
It allows you to market products and services that meet your client's needs or solves their problems.
It defines the type of content you should have to support your marketing campaigns.
It defines your unique selling points as well as a competitive advantage.
Essentially, a marketing plan executive summary informs your marketing strategies.
It highlights the essential objectives and research results of your primary marketing plan.
It is crafted to grab readers' attention and make sure that they quickly get an idea of where the business is going.
It is normally found at the front of business plans and is less than two pages long.
Things To Include In Your Marketing Plan Executive Summary
1. Introduction
As mentioned earlier, an executive summary essentially covers the main points of a marketing plan and any other data about your firm's products/services, general direction, and target market.
While the main marketing plan is usually designed with several sections differentiated by subheadings, an executive summary is divided into paragraphs.
Each paragraph explains one part of the main marketing plan.
Be sure to include your brands, contact data, location, and name in the marketing plan executive plan summary.
A noble executive summary should start with a short introduction that explains what a reader should expect.
It lays out the context, making the next sections easier to comprehend.
Here, briefly explain the marketing plan, the project's goal, and the main advantages to clients.
Make sure you keep it informative, direct, and short.
Here is a good example:
"This marketing plan is presented by BiQ company which provides SEO services. We have designed a new strategy for content developers. And the plan will show that we have a good opportunity to dive into the new market and how we will achieve it."
2. Your Business Description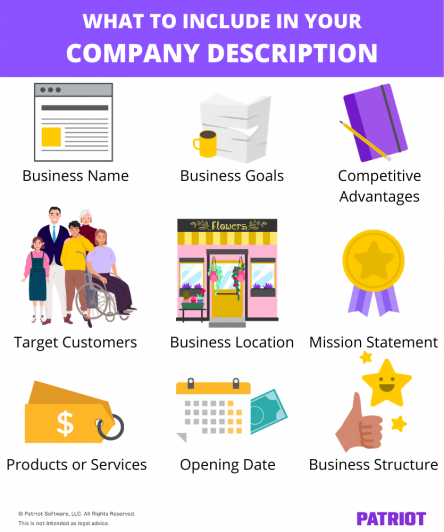 In a few words, describe the brand's customer base, sales figures, structure, and history.
Talk about the prominent professionals that are involved with the day to day running of the company.
Include their responsibilities, positions, experience, respective skills as well as what they will bring onto the table when it comes to achieving your marketing objectives.
Also, include any external service providers such as suppliers, marketing experts, and accountants.
Here is a good example:
"Launched in 2005, BIQ is based in Raleigh, North Carolina, and it is the world's first SEO suite that democratizes pricing and places cost control in the hands of marketers.

The BiQ SEO tool offers four main modules: Keyword Intelligence, Content Intelligence, Rank Intelligence, and Rank Tracking. They were built upon competitive intelligence capabilities. The modules are capable of serving the needs of any and every business niche."
3. Significant Market Trends
Here delve into the real market, specify the particular areas to explore, and the main trends shaping and affecting how they work.
What aspects are impacting their transformation?
How are they evolving?
Who are the leading players?
Explain the products and services concisely and clearly.
Also, describe their unique selling points.
Highlight the main reasons people will buy from you and not the competition.
4. Your Product/Service
Describe your services or products' main benefits and features.
The descriptions will depend on the target audience and what you are trying to gain.
For instance, if you explain to investors or financial institutions, concentrate on the ability to earn the cash you will be required to pay back or earn a profit.
Stress the business model or ways in which what you sell will provide income.
Include the cost of raw materials and labor as well as your earning potential.
Example:
"The company has developed a new digital marketing strategy for the health sector. The new offering offers healthcare firms with greater cost savings and efficiencies not currently provided by existing products. While there are similar services designed for other sectors, there is none designed particularly for healthcare companies."
5. Financial Considerations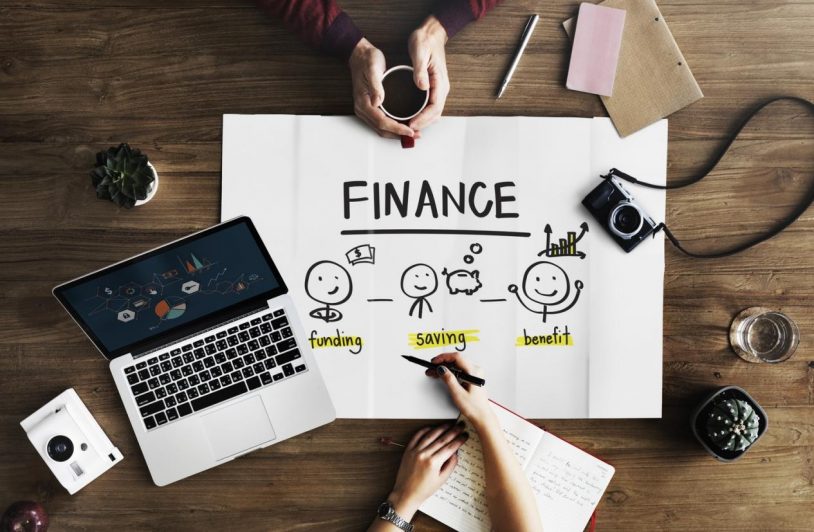 This section should include both short-term and long-term financial considerations.
If you are seeking financial help, explain how you will utilize the money.
Nobody will give you money if they do not understand why you need it.
Do not go into details.
Just say you need the money for a, b and c.
Also, do include marketing budgets, if any.
A good example:
"Based on the size of the target market, the sales projection will be $200,000 for the first year. We also forecast a 10% growth rate for the first 4 years. The salaries for every employee will be $20,000."
6. Overall Objectives And Marketing Strategies
Describe the tactics you will be utilizing to attain your objectives.
Outline your marketing strategy.
For example, the communication platforms or the specialists or software you will use to support your marketing operations, plus their main goals as well as their timelines.
Outline your primary marketing objectives and be specific if they relate to any key business activities such as entry into a new market or launch of a new service or product.
Explain your distribution technique and explain how you will deliver the service or product, i.e., via conference calls, downloadable content, by post, or in person.
Writing An Executive Summary For A Marketing Plan
1. Tell your business' story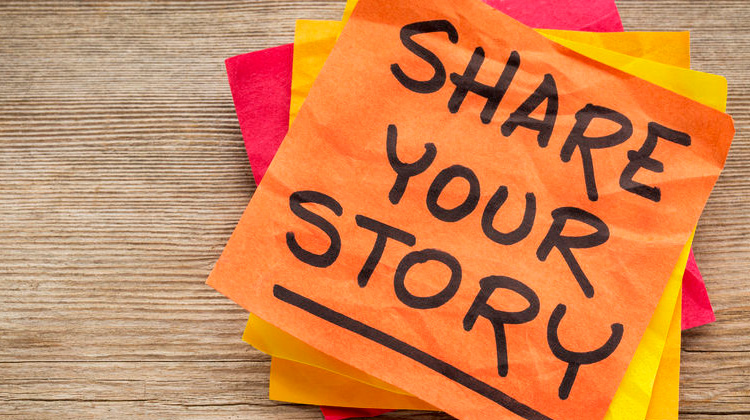 When CEOs or investors read a marketing plan executive summary, they should immediately understand what the business is all about.
This is one of the main aspects of an executive summary.
It should set the context.
So be sure to tell the brand's story.
What does the company actually do, and what new are you offering in the plan?
Who is involved?
Answer these questions to help readers know more about the company in brief.
Do not forget to describe the habits of the target audience and how you figured out these.
Also, detail how and where you will find them.
2. Include your researches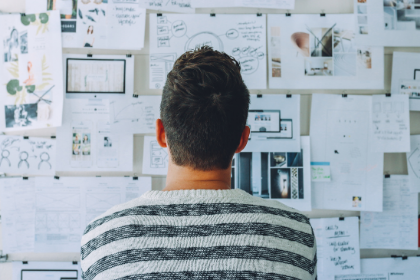 The marketing plan executive summary should have essential statistics and findings, including evaluation of the market, financial considerations, and the competition.
The main plan will provide comprehensive information, but the summary should have summarized but actionable data to encourage the reader to read the primary plan.
To help you achieve that, note anything unique when creating the marketing plan.
This includes memorable moments, critical findings of competitors, exciting statistics, promotion ideas, newsworthy information, or leadership anecdotes.
Also, check what the industry's main players are doing.
Note anything outstanding you have read in an article or blog you can implement in your marketing plan.
This information is what will inspire your executive summary.
3. Watch your sentiment
You do not want to sound too informal or casual when presenting the marketing plan executive summary.
Essentially, the summary is a formal document, so it must be written professionally.
Nonetheless, it should also reflect who you are as an individual and as a brand.
As mentioned earlier, the document should tell your story.
So, before you write, ask yourself the following questions.
What is your style?
Who is your audience?
The tone and language of the summary should be in tandem with your company goals and audience expectations.
Avoid hyperbole and clichés as they usually sound fake and may turn off some readers.
Actually, clichés can over-promise or under-promise on what the plan can deliver.
If you use words such as "leading," make sure the claim is measurable and specific.
While your marketing plan executive summary's main purpose is to market your business, think of ways to craft what you have written in a concise and precise way.
Do not promise what you cannot deliver or what sounds an exaggeration.
Include a short description of the most essential and interesting data.
Do not forget about the main takeaways that will interest the reader and keep it fresh.
Include any changes that you might make in your plan along the way.
For instance, the COVID 19 pandemic forced thousands of firms to change their marketing and business strategies.
So, your executive summary should show how it will adapt to any changes in the market, whether good or bad.
If you are not sure of how to craft the best piece, there are many tools online that you can utilize, like BiQ's Content Intelligence.
All you have to do is write your content and hit the analyze button to see the block-by-block analysis perform!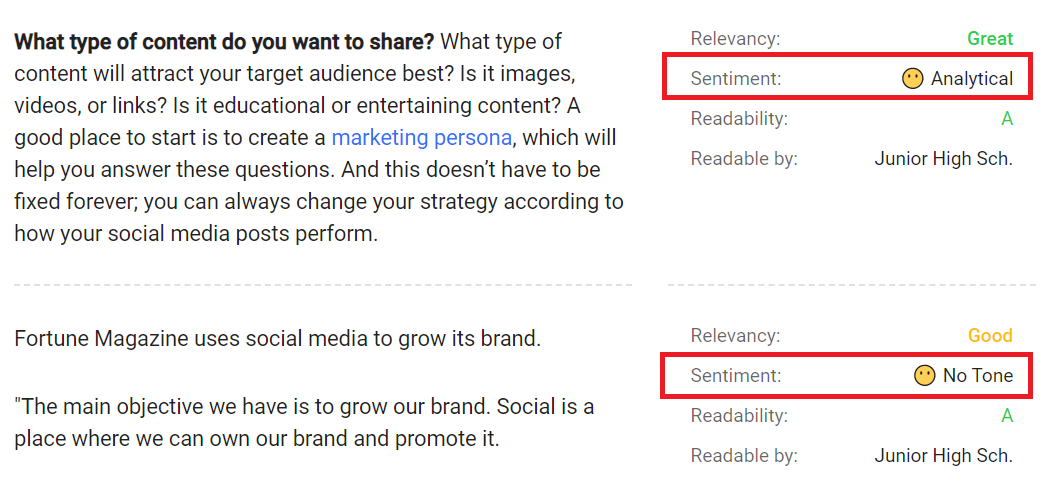 BiQ's SEO tool is easy to use, powerful and offers invaluable information on how to improve your content's sentiment.
It is also very affordable.
They only charge users depending on usage instead of paying a certain amount every month.
4. Write it after everything else
Before you start writing the marketing plan executive summary, finish writing the main marketing plan first.
This will give you a good idea of what to include later on in your executive summary.
Though the executive summary is usually at the beginning of any finished marketing plan, many savvy marketers recommend (including me) writing the summary after you are done with everything else.
Technically, an executive summary is short, at most 3 or 4 pages, and highlights only the business plan's main points.
So, if you save it for later, it will be easy and quick.
What To Avoid Writing In Your Executive Summary
A marketing plan executive summary should be designed in an engaging way.
It should not just be a list of factors or a table of contents in the business plan.
Do not restate elements of the main plan.
It should stand alone as an overview of your business marketing plan.
Also, avoid using hype or exaggeration.
As this will minimize credibility and confidence in the entire plan.
Clear it of any clichés, superlatives, or claims that you cannot substantiate.
Avoid terms such as groundbreaking, best, world-class, state of the art, and best.
Most CEOs and investors come across such words almost every day and eventually tend to lose meaning.
Conclusion
A marketing plan executive summary should not only be concise and short but also convey who are as a brand.
For instance, if you are launching a new firm, tell your story while including essential financial and background data.
It is the most important aspect of the main plan as it is what your target readers come across even before reading the main plan.
And we all know the importance of first impressions in business.
So, consider making it as powerful as possible. Wow, engage and inspire readers to want to read more.
Make sure the executive summary grabs your readers' attention.
It should hit the main points of the plan in a few words.
It should also point readers with questions in the right direction where they can get answers.
Similarly, it should be employable by displaying facts in an interesting and compelling way.
And finally, ensure it makes it seamless for anyone who wants to understand the plan in a few minutes without necessarily going through the main plan.
Good luck with securing those investors!