Starting a podcast or looking for podcast tips to get more listeners? No matter if you are just starting or a seasoned podcaster, here are 8 strategies to help you optimize and build a successful podcast.
8 Podcast Tips on How to Start and Get People to Listen
Are you thinking of starting a podcast? It might be a passion project, or maybe you are simply looking for a new channel to further grow your website's organic traffic.

Either way, podcasts are gaining popularity recently, and it's time you start paying attention. This post will teach you the basic things you need to know about podcasts, including podcast tips, trends, and SEO to reach new audiences and contribute to better rankings with Google.
Podcast Trends in 2021
While podcasts have been around for a while, but the content format has only begun to rise to its popularity in more recent years.

According to Small Biz Genius, podcasting familiarity has finally grown from just 22% in 2006 to 70% among the adult populations in the United States.

Meanwhile, Edison Research in its Infinite Dial 2020 report says that there are 16 million US citizens that are avid podcast fans.

This is definitely not surprising as podcasts are gradually integrated into our busy lifestyles. Most people find it easy to consume and process information auditorily during their drive or when they are on the go.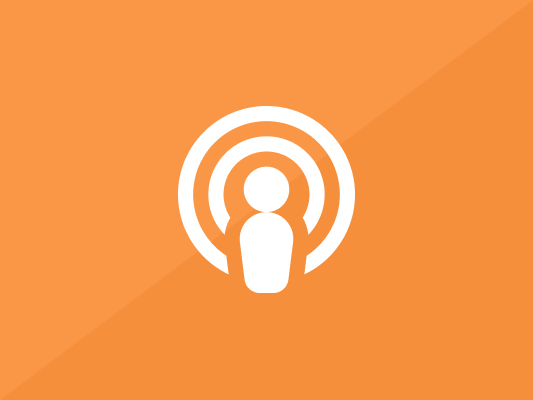 Not to mention the wide variety of good podcast topics that is available with podcasts ranging from digital marketing podcasts all the way to comedy.

One minute, you can be listening to a podcast and discovering the next marketing tactic to grow your business; and later in the next hour, you can be tuning in to a fitness channel.

Besides, it wasn't until in mid-2019 that Google could start indexing audio content, which created a whole new territory of using podcasts for content marketing and specifically voice search optimization (VSEO).

And seriously this cannot be ignored given that 50% of all searches had been done through voice in 2020. So love it or hate it, podcasts are gradually influencing how content is being discovered, and you need to be prepared!

So let's get into how to launch a podcast.
8 Tips for Starting a Podcast
Recording a podcast is not as easy as it sounds.

There is a huge difference between launching a podcast that nobody listens to and launching a successful podcast that can help with your business' marketing and branding.

So to help you skip the trial-and-error, here are 8 important podcast tips and tricks to help get you started a little more smoothly.
1. Choose a topic you are passionate about
Choosing a topic or niche is one of the most important decisions you have to make when you start your podcast.

There's a topic for everyone, and when it comes to creating your own podcast, you need to make sure you are choosing a topic that you are passionate about and interested in.

You don't have to be an expert on the topic, but you have to love your topic enough to remain committed. Because remember, this will be a topic that you will be talking about for hours and hours, so it is really important that you find something interesting and entertaining.

As you're figuring out your podcast topic, you can kickstart your research by listening to podcast shows in the industry. Get a good outlook on your competitors and also analyze how the host unravels the story, and try imagining yourself in that position.

What do you feel and ask yourself honestly, is this something you want to be talking about?

Here are also other brainstorm techniques but no matter which idea you choose, remember that it's the passion and enthusiasm that will drive you to make a great podcast.

Also, no matter if you are already knowledgeable about the topic or not, it's best if you do quick keyword research into the topic to understand specifically what people are looking for.

For example, let's say you decided to create podcast episodes on food and dieting, and one of the topics you plan to cover is the paleo diet.

In this case, you can perform quick keyword research using BiQ's Keyword Intelligence.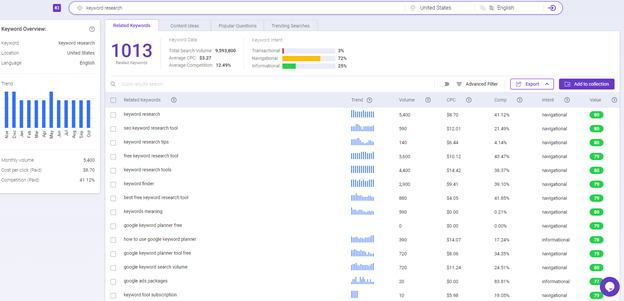 Just type in the keyword "paleo diet," and you will see a list of related keywords (this will come in handy later). Here you want to navigate to the content ideas and popular questions tab.

Though you may be super interested and knowledgeable about the topic, still it's best to work an outline and draft out your content based on these actual questions people are asking.

This will make sure what you are creating is on point and engaging instead of you just rambling on. You can always edit your content post-production but do make sure your podcast episode is polished and interesting. If not, it will just turn off your listeners.
2. Know your audience
It's easy to get paralyzed in the decision-making process when there are so many creative ways you can go about your podcast. However, if there is one north star that should be guiding the direction of your podcast, that should always be your audience.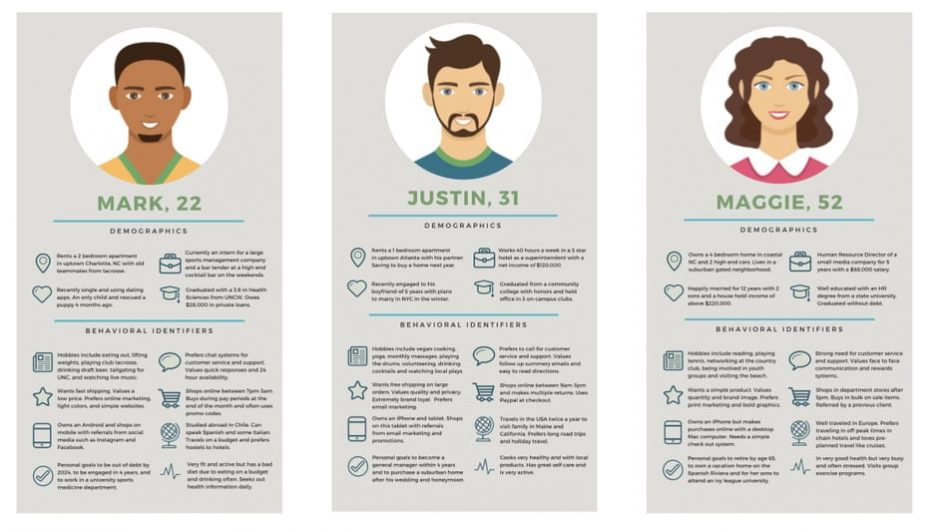 Remember, you're NOT making a podcast for yourself! Stay true to the ultimate purpose of each podcast episode which is to address your audience's needs.

They might have a problem to solve, a challenge to overcome, or maybe they simply might be interested to learn new knowledge on the subject. So just like a blog post or any other form of written content, you are going to need to know your user queries to understand what they are looking for.
But instead of just doing the regular keyword research as we have already covered above, another approach you can also consider is to do a competitor keyword analysis of your competitors or rivalry podcasts.

This is a more effective way as the usual keyword research methods don't specifically reveal queries that Google ranks podcast first for, and thus you may be competing with other content formats like articles, blog posts, or even videos.

Unveiling your competitor's ranking page and URL, on the other hand, will help you understand better both what your audiences are looking for and what keywords Google thinks is best answered by a podcast result.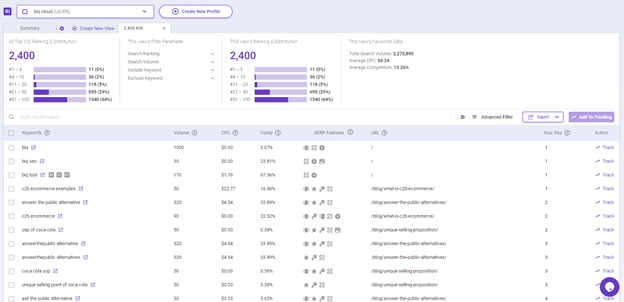 So just head on to BiQ Rank Intelligence and input your competitor's website, and you will be able to see how many keywords the website is ranking for.

Uncover the important ranking positions of #1 to #20 first, which are the first-page keyword rankings, to see what user search queries it is showing up for.

With these keywords, you can further analyze your competitor's content for any missing gaps or if there are any new keywords that your business should be targeting to.

Most importantly, these keywords should also help inform your podcast description or website copywriting if you are looking to compete in the same industry.

On the other hand, if you have a more niche audience, you can also learn about their needs more directly, by speaking with your potential listeners and interviewing them to learn more specifically what their needs are.

Conversely, you can join relevant Facebook groups or Reddit forums to seek out your audiences and community. This will give you a lot of information about the problems they are having and things they're interested in, which you can address in your podcast.

Better still, check out our previous post on how to create a buyer persona.
3. Make your podcast SEO-friendly
According to Podcast Insights, there are now over 43 million podcast episodes as of January 2021, and the numbers are continuing to climb daily.

Not surprisingly, this would also mean you need to bring your search optimization (SEO) game to your podcast if you are looking to gain any traction and traffic.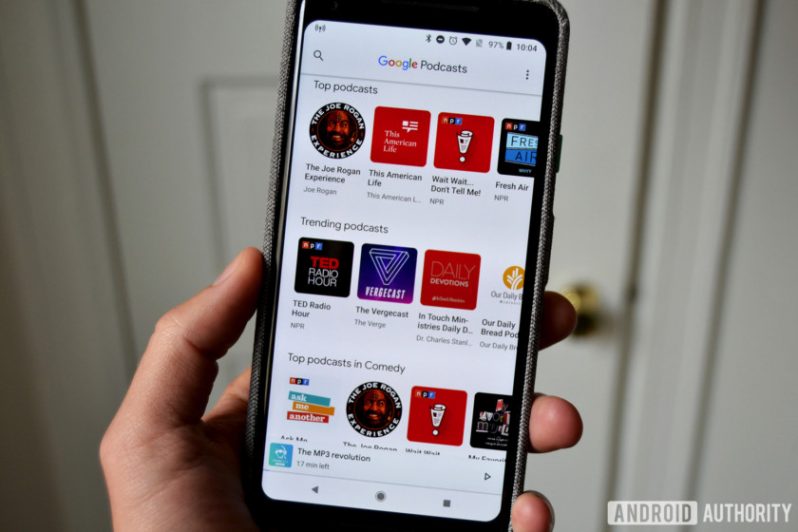 Also, most people don't realize this, but Google podcasts and iTunes are also essentially search engines, and they wouldn't understand what your podcast is about unless you reaffirm them with your keywords, and this is where SEO can help you.

Besides, with your podcast going online, making sure your podcast is optimized is also going to be helpful for your searchability on Google's main search engine.

To make sure it is optimized, all you need to do is just add your target keyword in the title, subtitle, and description but make sure it sounds natural.

Again, you can resort to our BiQ's Keyword intelligence. Simply type in your target keywords and look for the related keywords, these are keywords you would also want to cover in your description if it matters to build a higher contextual relevance.

And if you are hosting your podcast on your website, a podcast optimization tip is to create a specific page for every episode. On this page, you can include a transcription of your audio content, just like what Moz does with their Whiteboard Friday.

The idea here again is about building contextual relevance for the search engine and boosting the chance of multiple keyword rankings.

However, this strategy will depend on what content is covered in your podcasts.

Do take note if your podcast also covers your personal history and other random stuff that is not related to the topic. In that case, you need to edit your transcriptions to avoid your page from ranking for random phrases.

Alternatively, you can also just write a quick, short 300-word blog post or description about your podcast. If relevant, you can also boost your podcast SEO by implementing structured data.

But most importantly, understand that Google would require an RSS feed in order to feature your podcast for Google Search, Google Podcast, Google Play Music, and more, so make sure you meet their requirements for the best visibility.
4. Plan your content ahead of time
Consistency is key if you are looking to build a successful podcast. To achieve that, you need to have your podcasting duties scheduled into your content calendar.

Clear out a week to focus fully on creating a few podcast outlines and recording them all together at once. This will help make sure you are recording ahead of your schedule instead of chasing a week-to-week uploading schedule which can be very stressful.

When uploading, pick a day you can commit to every week so your listeners can expect when your podcast is coming out on a regular basis.

Always remember that creating a podcast is about building a relationship with your audience. You want to be part of their lives and routines, something they can look forward to every week.

To help you get started on your podcast calendar, here's a podcast editorial calendar template on Airtable.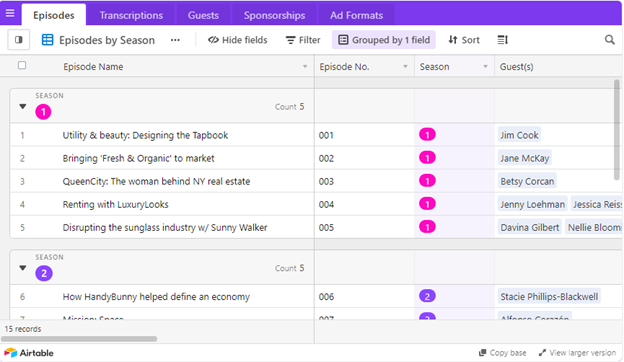 5. Go after reasonable interview guests
The highlight of a podcast is often the interview guest featured. It can make for healthy interaction and often is a valuable factor in the success of podcasting.

Though a lot of shows focus on celebrities, business leaders, or influencers, however, there are also many regular people in the world with interesting stories to tell.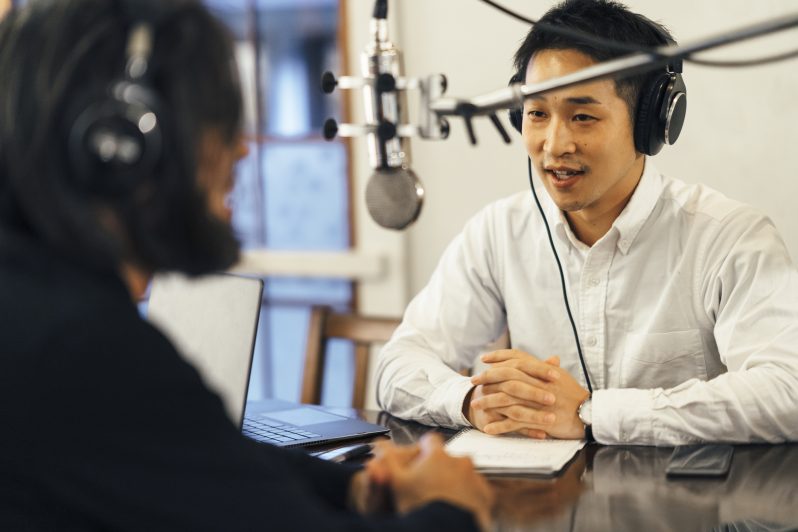 What you need is an expert guest that is not only intelligent but has interesting things to share.

For example, you can invite your local doctor or nurse to your show to talk about the realities of treating COVID-19 patients. Or if you run a cooking show, invite your mom or grandma to share traditional recipes and this could also call for a really fun experience!
6. Practice your interview skills
But before you get all excited and invite a guest for a podcast interview, here are a few important pointers.

One, it's extremely important to stay quiet and listen while you let your guests speak. We understand that it may be tempting to share your own experience or drop-in simple phrases of agreement like "yes" or "okay", but this can become a distraction to our listeners.

So instead, train yourself to limit interjections and allow your guest to complete their thought before you fill in with your own.

Another option is you can mute yourself when you are not speaking so that your audio won't pick up your voice in your microphone, but make sure you are aware and turn it back on before you speak if not it can be a huge tragedy.

But either way, no matter if it is self-control or muting your microphone. In any case, just find what best works for you!
7. Invest in decent equipment
Though it can seem important to make sure you are creating a podcast of quality, there's no need to spend a few thousand dollars on state-of-the-art recording equipment or software right off the bat.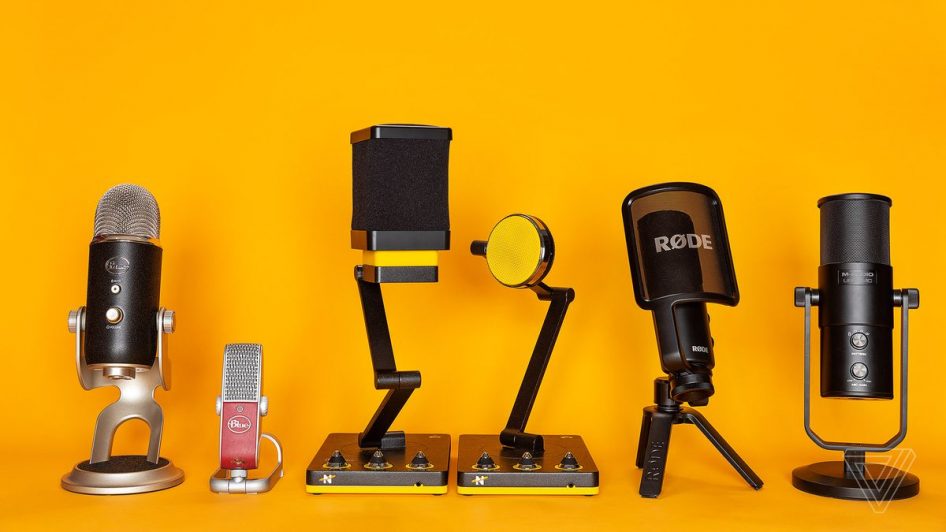 So the question is when it comes to the basics, what do you need for a podcast?
Well, all you need to begin with is a decent microphone, headset, and good editing software. As important as it is to focus on your content, a podcast with poor audio quality won't give you much chance at success.

So make sure your podcast quality is easy on the ears and make you sound like a professional because that can make all the difference.

So check out these 9 best podcast starter kits by Hustlr that showcase podcasting equipment you need to check out for the best value and budget.
8. Start producing and iterate as you go
Now that you have a basic foundation, the next step is to just do it! Get out of your head and just get started, there's no such thing as a perfect plan for your podcast.

As always, when trying new things and experimenting, do document your trials and errors. It's important to have a data-driven strategy, so make sure you leverage your podcast insights like conversion rate or how long does your listener tune into your podcast.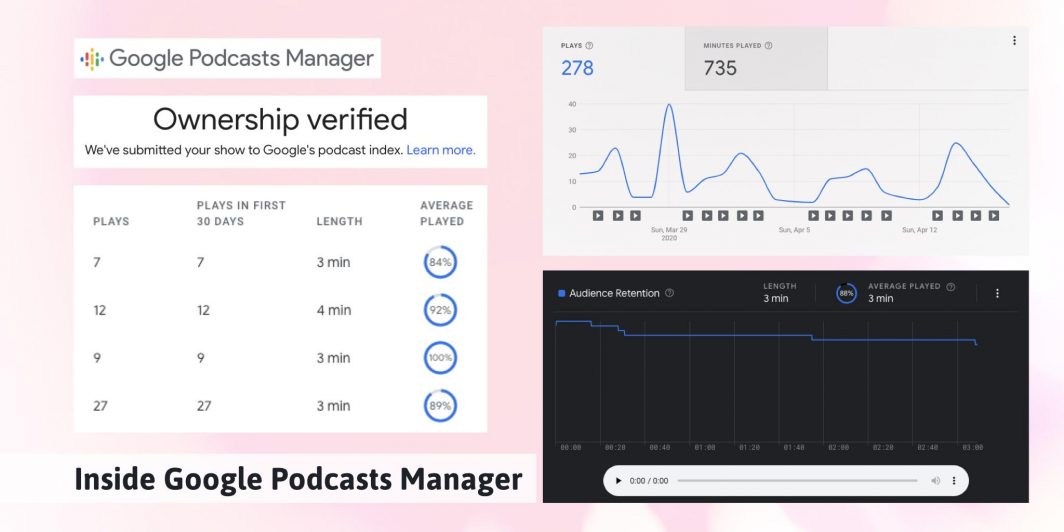 Look at both your success and failures; think actively about what obstacles or challenges you face because clarity is the best road to creating a better podcast.
Ultimately, what you want to create is the absolute best listening experience and this means:

Create interesting content that connects and flows smoothly. This means editing out off-topic chit-chat or long blanks while your guests pause to think.
Make sure you have a clear topic per episode and CTA so that your audience does not become confused or overwhelmed.
Make it overall an easy choice to listen to your podcast, and that includes the listening experience as well as avoiding specific opt-ins or downloads.
Optimize your podcast with your target keywords in your title and description for better search discoverability and impressions.
At the same time, you can also encourage discussion in your community. Ask your audiences what they'd like to hear and infuse their voice into your podcasts.

In any case, you can also have a Dear Abby advice column where you ask listeners to submit their questions and problems.

Above all, remember that creating a podcast is a process and like all things in life, you will have to practice podcasting to get good at it.
Try Out The Podcast Tips!
Podcasting is definitely a medium that is here to stay. Podcasts are accessible, easy to listen to, and require very minimal effort for the listeners.

They are a great marketing tool and a fantastic branding vehicle. For anybody looking for how to do a podcast, ultimately, there is only one key piece of advice to take away, and that is to stick to something you know and love.

Nobody wants to listen to a podcast where someone amateur is just rambling on a trending topic that they clearly have no interest in.

So be genuinely informed and interested in the podcast topics you are talking about to connect with your audience and remember to apply these 8 beginner podcast tips!