The age-old question of "Digital vs Traditional marketing" should be put aside as you can use the best of both world to optimize your marketing campaign, boost your ROI and gain the effective results
Are you looking to expand your content marketing repertoire but aren't sure whether to use digital marketing or traditional marketing?
You're not alone!
It's likely you've once found yourself in the hot seat of this traditional marketing vs digital marketing debate.
It's not uncommon to end up pondering about which marketing strategy will be the most effective for your campaigns.
But what if you decided to use both marketing strategies in your campaigns?
You could end up having the most effective and successful marketing campaign in your brand's history!
In this post, I will discuss the differences between both marketing strategies and which strategy is best for your business.
What is Traditional Marketing?
Traditional marketing is the oldest form of marketing.
It's been around since humans discovered business and the promotion of their products/services.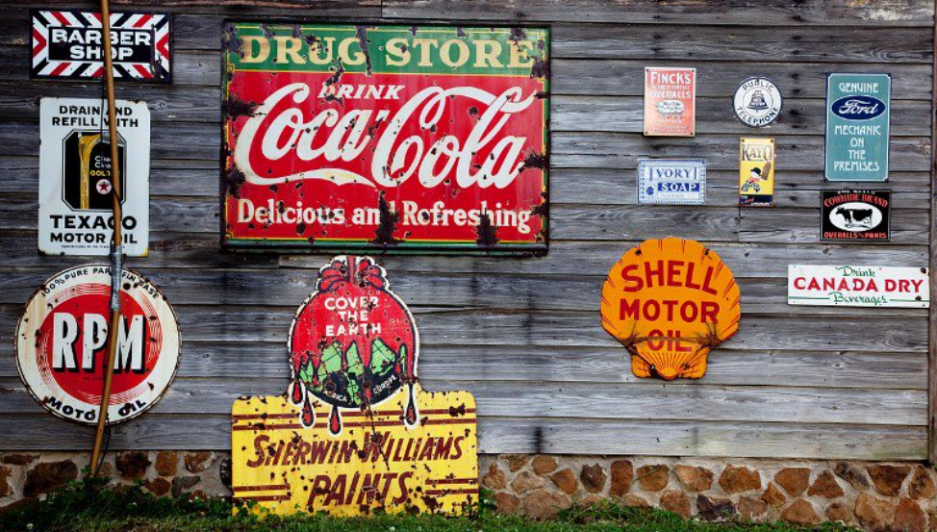 Most marketers refer to it as the original marketing.
It involves conventional marketing channels that are offline and contain advertising and promotional content to reach a targeted audience.
Most marketers lean more towards this marketing strategy because it's a tried-and-true process. Basically, it works!
At some point, everyone encounters or has encountered traditional marketing in their lives.
It can be in the form of your daily mail or that daily newspaper you get every morning.
Even the billboards you pass by the roadside are part of traditional marketing!
To date, traditional marketing still plays an integral role in reaching local businesses and target audiences.
Traditional marketing is divided into five main categories:
Broadcast – radios, TVs
Print – newspapers, magazines, brochures
Outdoor – fliers, billboards, banners
Telephone – SMS marketing, telemarketing
Direct mail – postcards, catalogs
The fundamental aspects of traditional marketing strategies have remained the same throughout the years.
What is Digital Marketing?
Digital marketing is any form of marketing that companies conduct online.
These may include paid social media advertisements, PPC advertising, and email marketing.
Since the advent of the internet in the 1990s, digital marketing has become increasingly popular and a favorite of most businesses.
That's due to the cultural and societal shifts around us.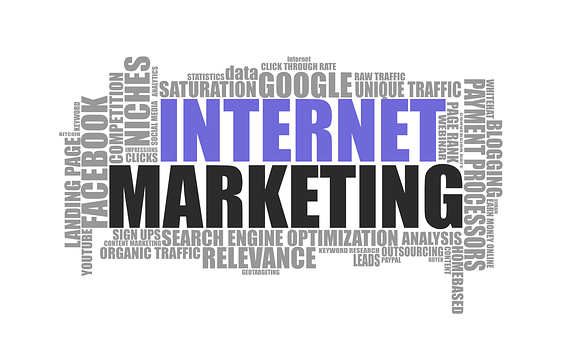 These are the common form of digital marketing:
Blogs
Company websites
Social media posts
Email marketing
Online or electronic billboards
Mobile gadgets such as phones, tablets, laptops
Technological developments have also changed consumer behavior and culture to suit digital marketing.
Not only is it an effective marketing strategy, but it's also more cost-effective than traditional marketing.
Several statistics show that the digital advertisement marketing budget in the United States alone should increase by 85% between 2018 to 2023.
It's evident that even more brands will incorporate digital marketing strategies in their campaigns.
Digital Marketing Vs Traditional Marketing: Are There Differences?
There are several major differences worth noting if you want to choose which marketing strategy to use in your marketing campaign.
The main difference is how they communicate marketing messages to the audience.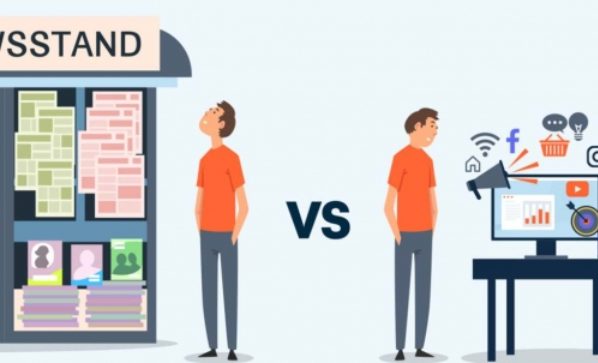 Therefore, when evaluating any digital or traditional marketing strategy, ensure you consider the following differences:
1. Cost
Digital Marketing
I've already hinted at the cost-effectiveness of using digital marketing.
Chances are, if you are willing to invest your time and effort into it, you can actually do digital marketing in-house, saving your business a fortune.
However, to get the best of your digital marketing results, you must invest enough into your marketing budget.
On average, a good digital marketing costs between $2,500 and $12,000 a month for startups when hiring digital marketing services.
But this can be significantly lower if you decide to do your digital marketing in-house.
Traditional Marketing
In contrast, traditional marketing can be quite expensive.
Marketing channels like television, radio, and print advertising can be very costly and often have limited advertising space.
As a result, their advertising placements are usually costly.
Setting up a good traditional marketing campaign could cost you upwards of $8 million.
Here's a graph by Pixel Studios that illustrates the cost of reaching out to an audience of 1,000.
The total cost for traditional marketing channels alone is 14.5 times the amount needed as compared to digital marketing.
2. Target Audience
Digital Marketing
Digital marketing allows businesses to reach global audiences.
There is no limit in your audience size or range when you set up your digital marketing strategy just right!
There are also several digital marketing techniques you can use to promote your products/services.
Marketing techniques such as social media marketing have proved to be very effective at generating unprecedented free word-of-mouth publicity for brand content.
The secret is creating good content and promoting it well.
Traditional Marketing
Traditional marketing doesn't have the same global reach as digital marketing.
It uses marketing methods like flyers and newspaper ads.
These can only reach people who visit a place with your flyer hanging up or buy a newspaper.
With traditional methods, you'll have limited reach.
On the other hand, you can reach a much larger audience with TV and radio ads.
But that doesn't always mean that you are reaching your target audience or people interested in your products/services.
You may end up pumping money into marketing strategies that only reach a small portion of customers interested in your business.
3. Speed of Results
Digital Marketing
With digital marketing, you can measure your results easily and quickly.
You also receive a clear-sighted marketing approach as opposed to traditional marketing.
Digital marketing immediately provides you access to critical information about your prospects and data to show for your campaign efforts.
You can easily determine your return on investment (ROI) using BiQ Cloud and Google Analytics tools.
BiQ's Rank Intelligence is one of the most efficient tools you can use to determine which keywords are worth tracking in your marketing campaign.
This tool provides you with critical data to determine the best high-volume keywords that will rank well with your topic.
You can sort your results according to search volume.
You can identify keywords with high search volume that would bring in a lot of traffic.
Once you've identified those keywords, you can use them in your marketing campaign.
What's more, you'll get your results in just a few seconds!
Having an overview of all your ranking factors can help you determine which content measuring metrics are working and which ones aren't.
Traditional Marketing
Unlike digital marketing, it isn't easy to measure your traditional marketing results.
Whenever you distribute flyers or give away brochures, you don't always know how far your marketing campaign will reach.
You may also have to wait for weeks, sometimes months, before seeing critical results in your business.
You find that the results of traditional marketing are also always dated most of the time.
They lack the real-time touch that digital marketing provides.
As a result, marketers may have to wait until the campaign's completion to determine its effectiveness.
4. Marketing Analysis
Digital Marketing
Digital marketing allows for more trackability and measurement ability.
You will be better positioned to track and analyze several digital marketing metrics in real-time as well.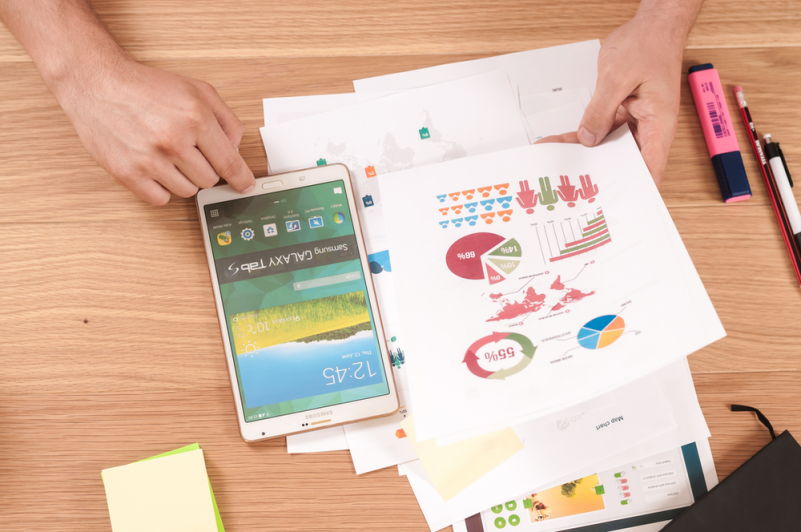 With digital marketing, you can analyze marketing metrics such as:
Clicks
Page rank
Purchases
Conversions
Pageviews
Ranking keywords
Subscriptions
Etc.
By using BiQ's Rank Tracking, marketers can use analytical tools to measure their digital marketing campaigns.
This makes it the best tracking tool to monitor your website's rank.
You can monitor your website's ranking by creating a rank tracking profile for your website first.
Once your profile is created, you will be able to keep track of your keyword's daily rankings and its historical data.
What's more, BiQ's Rank Tracking feature provides these data from day one of you adding your keywords.
With the analysis provided by BiQ Rank Tracking, you can identify your content gain and losses so you can respond to ranking factors in real-time.
Another cool feature of Rank Tracking is that they also allow you to track your competitor's website ranking!
Just insert their website URL when you create a rank tracking profile.
When your competitor starts to get an upper hand over you, you can easily check the analysis and see if they've done anything differently in their marketing campaign.
Traditional Marketing
In contrast, the results of traditional marketing techniques are always much more difficult to quantify.
Unlike in digital marketing, you cannot easily track who views your advertisements or how they interact with them.
5. Audience Engagement
Digital Marketing
Digital marketing provides marketers with plenty of opportunities to interact and engage with their audiences.
Marketing campaigns such as social media, email marketing, and blogging are all valuable channels you can use to boost your audience's engagement.
The online space also offers you a lot of visibility and reputation.
You can capitalize on this to boost your brand awareness and revenue.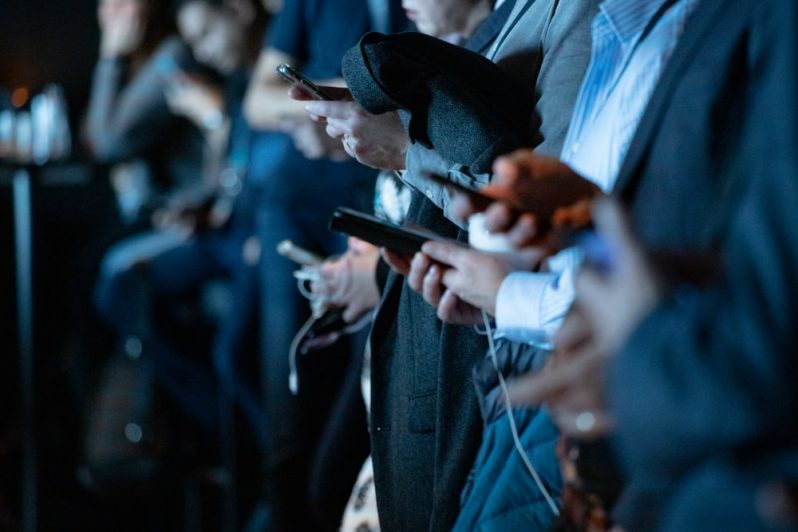 Traditional Marketing
On the other hand, traditional marketing provides marketers with less room for engagement and interaction with their audiences.
There is almost no audience interaction.
Traditional marketing pushes adverts and services onto the consumers in one-way information relationships.
For the most part, audiences don't have any channels to provide feedback to companies they interact with through digital marketing channels.
That's not to say that establishing good engagement with your audience is impossible.
When used effectively, businesses can use some traditional marketing channels to appeal to their audience and build close relationships.
Making Digital And Traditional Marketing Work Together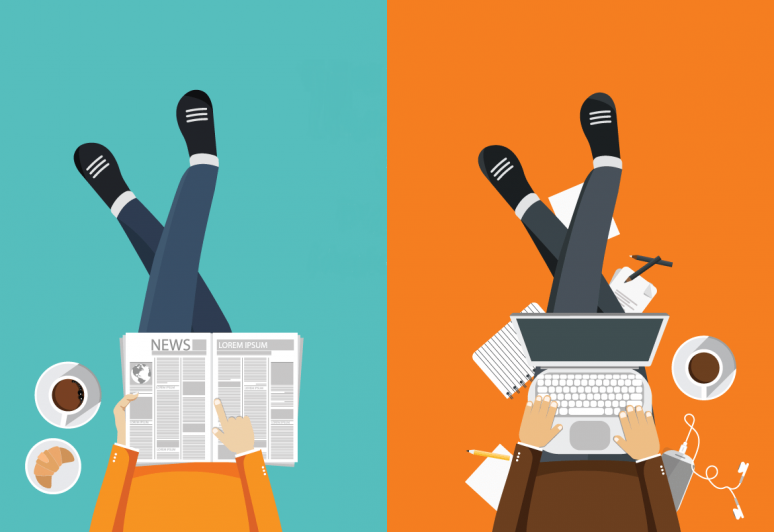 Combining traditional and digital marketing strategies is about mixing old and new tactics.
It's about using the best of both worlds to optimize your marketing campaign for the most effective results.
As redundant as traditional marketing may seem, it's still a vital tool and an excellent medium for complementing your digital efforts.
Combining and using both marketing strategies can be just what you need to boost your ROI.
Here's how you can do it.
Promote the Same Advertising Content on Both Marketing Channels
Businesses that know how to manipulate traditional marketing and combine them with digital marketing have witnessed impressive results.
For instance, you could include your social media handles and accounts in your billboard advertisements and other print media.
Or advertise your digital content on TVs and radios to promote your products/services.
This way, even the elderly who aren't accustomed to using digital gadgets, and their millennial children who prefer social media marketing, would receive similar information.
Increase Publicity Through Both Approaches
Improving brand publicity is an effective way of boosting brand awareness for your products, services, and events.
To improve your company's publicity, you will have to leverage a certain digital and traditional marketing level in your campaigns.
Content creation is the easiest way of achieving this.
And it can be applied to both digital and traditional marketing since it offers in-depth explanations, information, and stories.
If you apply both effectively and understand them, you can boost your ROI using both marketing channels.
Add Digital Channels on Your Print Mediums
Adding your social media accounts to your printed advertisements is the easiest approach as it is commonly used by most brands.
It's not uncommon to see advertisers include their site addresses and social media handles on their billboard ads.
It's a very effective strategy since people are more likely to search for your business the next time they go online.
Use Billboards to Advertise Online Channels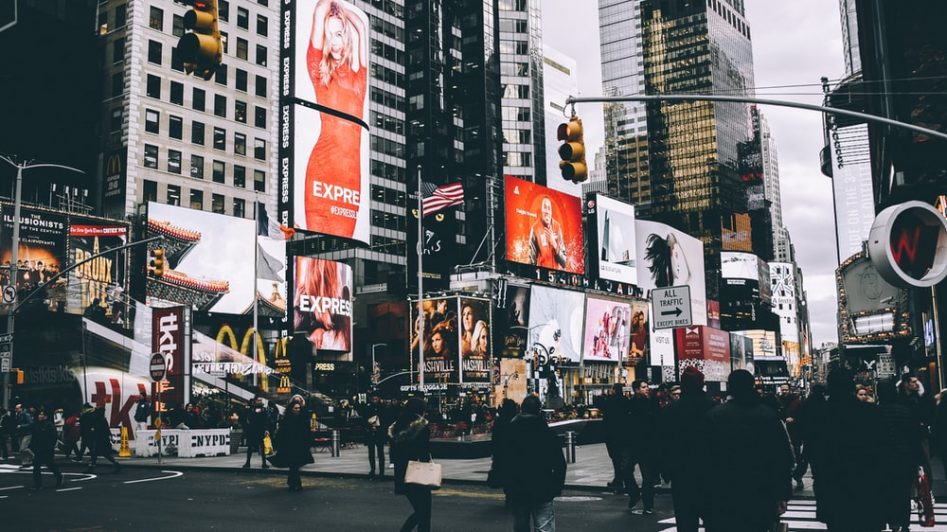 For several years, billboards have been effective at attracting passerby's attention.
They are even more effective when you know how to place your graphics and wording.
The best thing about billboards is that you'll always have space to add your digital channels.
Invite your viewers to check out your products/services or enter your email marketing campaigns today!
You can't go wrong with this strategy.
Advertise Your Local Events Online
Social media is another great medium for advertising and promoting local events.
You can always build unique event pages on your websites and social media posts.
This makes your local events look more serious and engaging in your audience's eyes.
For instance, Facebook has over 2.7 billion monthly active users.
This make it one of the biggest platforms you can use to reach your target audience.
Another added benefit is that you can add videos and images and update event details in real-time.
Combining Direct Mail Marketing and Email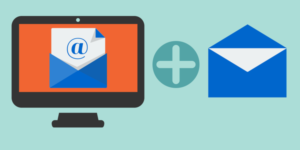 Did you know that over 44% of customers visit websites after receiving direct mail?
Understand the effectiveness of using direct mail marketing to promote your products/services.
Then you can boost your ROI and audience reach by mixing both direct marketing and emails.
At the same time, you'll finally know whom you should send direct mail to.
Conclusion
In this digital era, it's easy to see why some marketers may be more inclined to abandon traditional marketing channels entirely from their marketing campaigns.
Despite being outdated, traditional channels have continued to show potential to significantly bolster your marketing initiatives and complement digital channels.
Therefore, the question shouldn't be about "Digital vs Traditional marketing?"
Instead, try, "How do we use both tactics to market effectively?"
Some businesses may benefit from going one way or the other.
But on the whole, both methods can help your business thrive harmoniously.