Content localization helps to boost your website's visibility in local search results. Learn in this comprehensive guide on building an effective localized content strategy.
Content localization helps to boost your website's visibility in local search results. Learn in this comprehensive guide on building an effective localized content strategy.
Content localization is an essential part of your local SEO strategy. In fact, 76% of local searches end up with a store visit.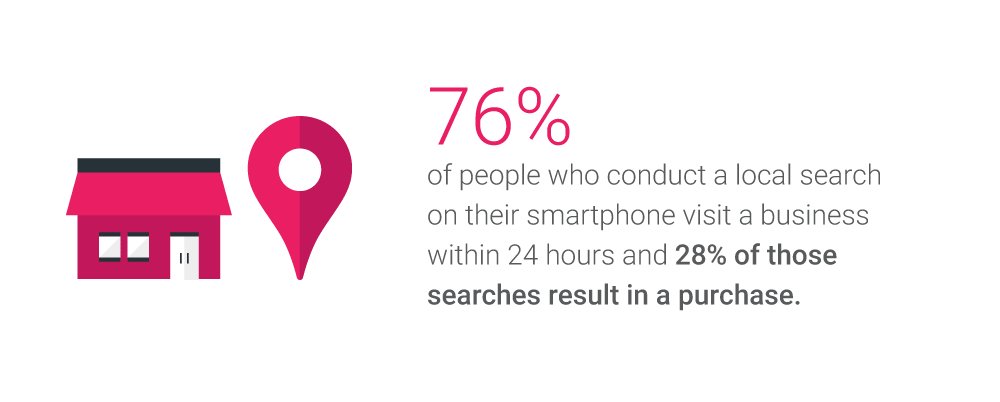 Here's the problem…
You can't just create any content and expect to see results.
That's like throwing a dart blindfolded.
Millions of blog posts are published every day, and you need to stand out from the crowd. This is where content localization comes into play.
To begin with, we need to understand what all this fuss about content localization is?

What is content localization?
Content localization definition: it is the art of adapting your content to a specific destination. The technique involves adding a local touch to your content to make it culturally sensitive.
For example, when writing for Chinese students, you'd wish to pass the message in a concise and easier-to-understand format. Firstly, since English is a second language to most Chinese, you will have to translate your pages into the Mandarin language.
However, only 70% of the Chinese speak Mandarin. In case you are writing for Hunan residents, it will best suit your needs to translate your pages into either Old or New Xiang. In regard, you will be able to curate your contents to suit all the needs of your intended recipients in Hunan.
Content localization is the exact opposite of content globalization. By globalization, you are adding a linguistic and cultural touch to your content to make it available and acceptable to the global audience. On the other hand, content localization focuses on making content preferable and suitable for a specific demographic.
Content Localization Strategy
Here are six tips you can use to create a successful content localization strategy:
1. Identify your target market and audience
Unless you are Google, not everyone over the net will develop interests in whatever you pass out.
In case you do not know who your specific audiences are, you may end up with no audience at all. It doesn't matter how superfluous and informative your content is.
Therefore, as a content creator, the target audience analysis is your first step. This process provides an informed view of who your target audiences are, their tastes and preferences, and equally importantly, how to reach them. chine
The internet is made up of 4.6 Billion active users who are categorized into varying age brackets. Youths account for more than half of the total users.
Every single user among the 4.6B people grew in a generation defined by certain behaviors. For example, the jargon used by teens aged between 11-18 may not be the same as those above 40. They follow varying trends and consume varying contents.
Understanding the age brackets of your audience will help you adapt to their language. Also, you will know their personas, which include their needs, behaviors, and attributes.
Gender defines emotions, choice of words, user preferences, and so forth. Specific gender norms, when included in your localized content, will help you adjust your communication efforts and design.
For example, when writing an article on best bras, your intended recipients will automatically be females. You should, therefore, curate your content to meet their specific feminine features and preferences.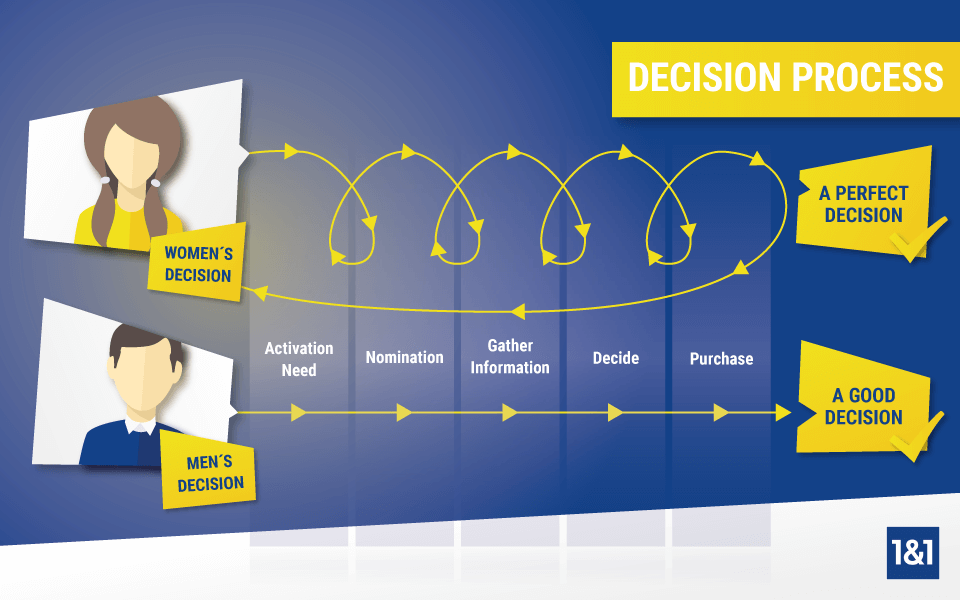 Remember, unlike males, females undergo a series of thought processes before deciding on what suits them. About 61% of the females will visit stores severally before securing a dress. On the other hand, male consumers decide on what fits them based mainly on urgency. This tells how gender factors matter when it comes to meeting your audience's expectations.
You may use Google Analytics to check your audiences' gender. Go to Demographic, and select Overview.


Are your audiences unemployed graduates looking for online jobs in 2020? Or are they retirees looking for parole homes?
Your market audience's life stages significantly determine their attitude, spending habits, and general preferences. This is a critical metric to keep in mind while segmenting your audiences during the audience analysis.
You may see your website's audience ages in Google Analytics too. Go to Demographic, and select Overview.
The overview will give you an idea of your audience's life stages.
Know their location and language
Your target market's place of residence defines their sub-cultural norms, their language, and their purchasing power. For example, consumers in the urban centers have a high distribution of cash hence high purchasing power.
Also, highly populated urban centers are made up of people that speak a mix of languages. When addressing audiences from such locations, you may need to keep your pages multilingual for purposes of linguistic preferences.
Check out your website's audience languages and locations in your analytics.

2. Identify content to localize
If you just started doing content localization, you can begin with localizing your top-performing content.
First, identify your top-performing content using Rank Intelligence. Enter your website URL into Rank Intelligence. Then, select the country where the audience is based.

You will get to see all the keywords your website is ranking for together with the essential insights such as search volume, cost-per-click, competition, ranking pages, etc.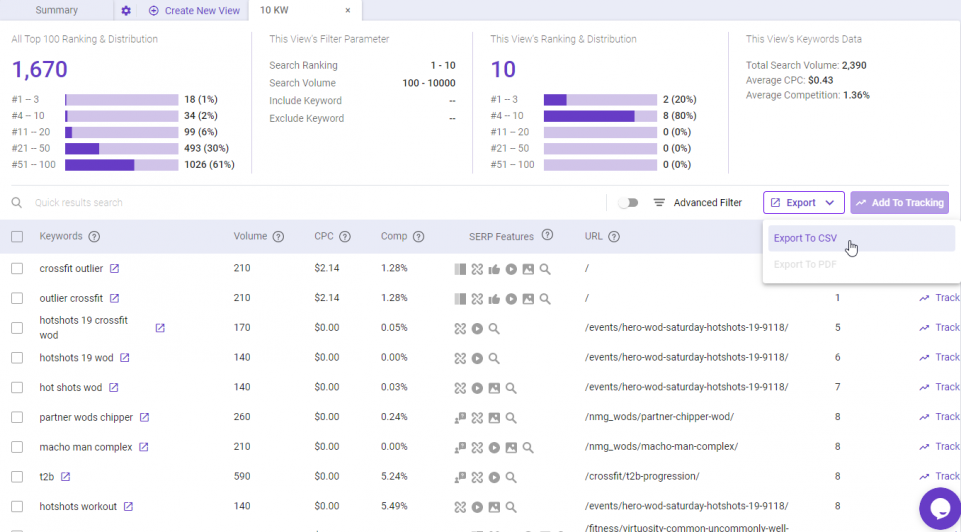 You can see your top ranking pages at the URL column, while Your Position column tells you the pages are ranking at which position on the search result.

Once you identify your top-ranking pages, you can start localizing those pages.
Perfect content is one that engages. It addresses and offers solutions to the fundamental problems that the readers face.
When you type a specific keyword on the search engine, Google uses more than 200 algorithms to rank the SERPs. The most important of these factors is the searcher's intent.
This algorithm enters the mind of the specific user that is surfing over the web. Why exactly did they type that keyword? And what do they expect? From these two questions, the algorithm can rank websites with suitable content.
You may use BiQ's Keyword Intelligence to check the searcher's intent.
Let's say you want to know the searcher's intent when searching for 'content marketing.' Type them into the keyword tool.
It will show you the estimated keyword intent percentages based on the total number of related keywords.

The keyword has an informational intent from the example above, which means the searchers are in the awareness stages.
Since the searchers are looking for more information, you can create informational content such as 'why do you need content marketing?' and 'top content marketing examples'.
Scroll down, and you'll be able to identify each keyword intent so that you can understand your target audience better.

That is a great help because it eliminates assumptions and guesswork to identify the searchers' intent.
Do you know that 60% of marketers create content every day? Among them, 42% say they are effective at quality hence achieve the desired results.
If you are just starting to create new content, you may want to check out the next content localization strategy.
3. Perform a local keyword search
Keywords offer insights into ideas and hot topics that your prospective audience is searching for.
In content localization, keywords are mortar-and-bricks for the local service area. A simple local SEO search guarantees up to 33% clicks and resultant 40% organic results.
So how do you search for local keywords? Fortunately, you can use Keyword Intelligence.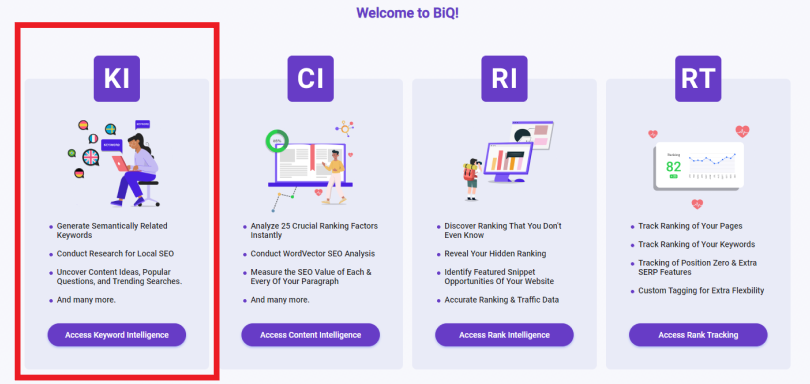 First, enter your target keyword. Then, choose your preferred locations and languages.

The fantastic keyword tool will show you the list of relevant keywords the local people are using.

Your target keyword's search volume could be 1,000 in your preferred location and possibly less than 100 in another. That's simply because of the different demands in different places.

So choose the keyword that has high volume but lower competition. I know it can be quite challenging to decide which keyword to use. That's where you can sort the keyword value in Keyword Intelligence.

A high-value keyword means it will bring more traffic to your website at a lower competition.
4. Make your contents locally relevant
How do you know when the content you purpose to publish it locally relevant? It is very simple. It should satisfy the following content localization best practices:
How insightful is your content when it comes to detailing the specific queries your prospect audience search? Do they find a reference in the points you have articulated? If yes, then you can proceed.
You may use Keyword Intelligence to generate more content ideas that are relevant to the local people.
Again, enter any keywords or phrases, and select your preferred location and language. You will then see a list of content ideas you can use to prove a hit with your readers.


The best part?

All keywords come with a set of vital metrics that you can use when deciding which topics you want to focus on.

For example, you can use the search volume to determine a 'demand' for the topic. At the same time, the trends tell you if the topic is emerging. Keep an eye on what's trending to capitalize on it to get engagement.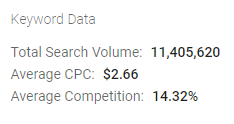 Do you think the content will generate backlinks and replies? Will it create a digital footprint in the geographical area where your prospective audience is?
What next after they click and read from your page? Will the audience bounce back? Or, will they find a satisfying and sustainable solution to the queries?
In the case of a product, how sure are you that whatever you describe or sell is what the searchers are looking for? And, if they read about the products, will they consider your call to action?
Make sure to identify the keyword's intent so that you can match it to your content.
5. Set up separate social media channels for your contents
Social platforms, when efficiently used, guarantee up to 60% conversion in terms of lead generation. By adequately executing a social media marketing strategy, you can significantly improve your website traffic and search ranking.
However, when it comes to content localization, one social media channel is not enough. Remember, you are dealing with audiences from diverse regions with varying preferences.
For example, Ikea has a different social media channel for different countries. Here is a post from @ikeanorge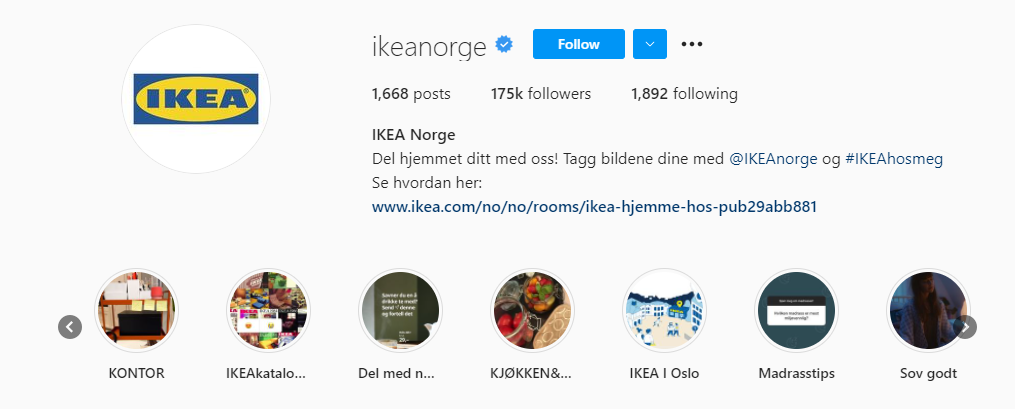 And here's another one from @ikeamalaysia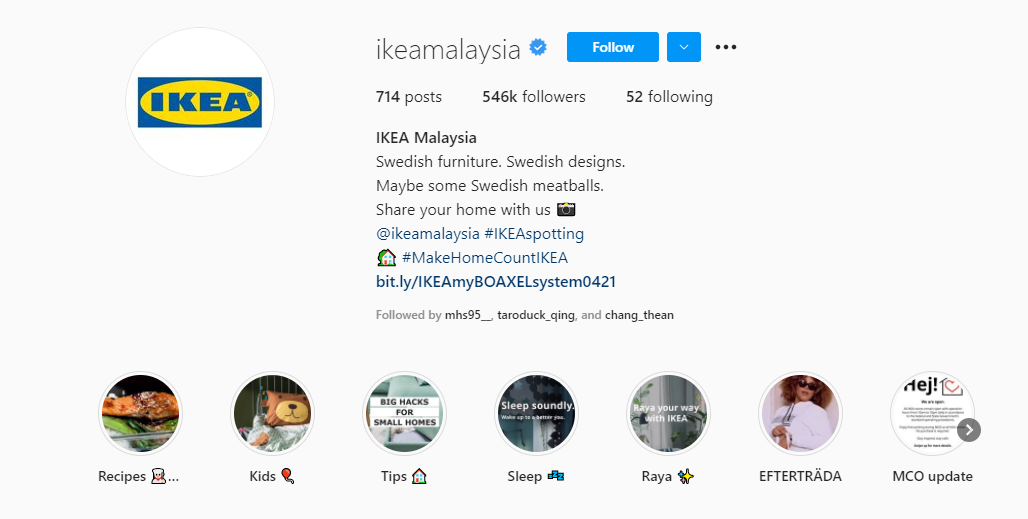 By doing so, Ikea can create content that speaks the same language as its target audience does.
Some of the advantages of having separate social media channels for content localization include:
Exceptional customer service
Ease of telling a story
Ease of attaining brand recognition
Ease of social listening
6. Make finding your business easy
In this era, having no online presence equals the death of your business. However, having a business that is not visible equals a coma. You can update information about the services and products you sell, but you will not get any traffic. In the long run, your business will become useless however impressive your website looks
So how do you make your business easy to find?
Make it visible to the bots
First, use Google Search Console to identify and correct crawl errors. The most popular error that generates an insanely high bounce back is the 404 errors.
Secondly, update the tags, improve the titles where you have attached images, and optimize them for SEO.
Lastly, make your content appealing and easily shareable. Even better, use Content Intelligence to create your SEO-friendly content.
BiQ Content Intelligence provides you with the best content-driven strategies, which are SEO-friendly. While you write in the block editor, you will also be getting interactive writing tips to help you.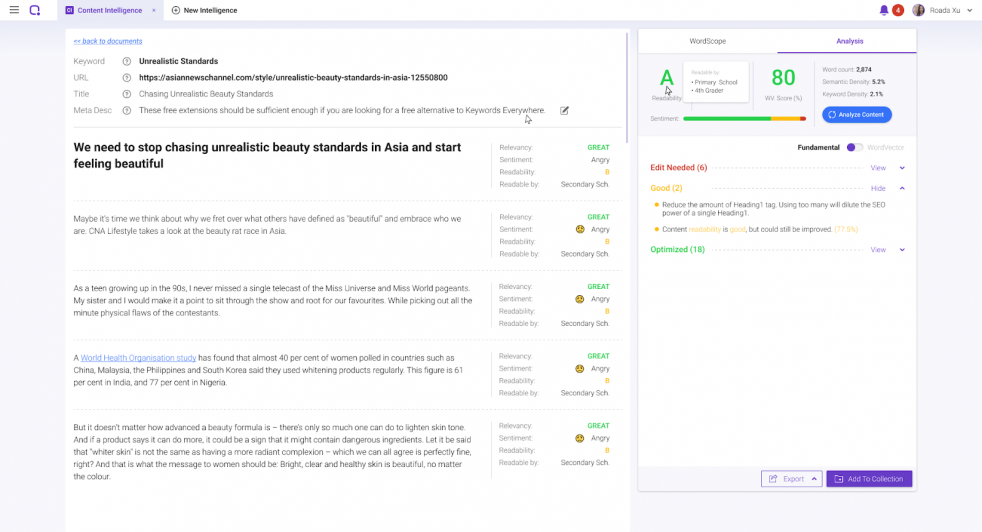 You will be able to see BiQ's Content Intelligence real-time text editor see your "content grade" and keywords count that tells how relevant your article is. You'll also quickly see if you've included enough keyword density.

When you insert a word or phrase that's included in the terms suggested by BiQ, you'll notice that it will be highlighted in yellow.

If your content isn't A yet, you can make the necessary edits to take it there. But it's important to note that an A content grade does not represent that your article "will rank number one on Google".
Use realistic keywords only
Just as we had mentioned, the audiences rely on strings of words to reach your business. We had expounded on how to identify the keywords. Now make them as realistic as possible by adding user-focused tails onto them.
I know it's tempting to target short-tail keywords due to the attractive search volume, but it's almost impossible to compete with the high competition. So, use long-tail keywords instead.
Here, I will show you how you can find long-tail keywords easily using Keyword Intelligence.

Just enter your target keyword in the Keyword Intelligence. You will first see a list of related keywords with a mixture of short and long-tail keywords.

Click the 'Advanced Filter' to filter only long-tail keywords. You may also choose the level of your long-tail keywords relatedness to your main keywords.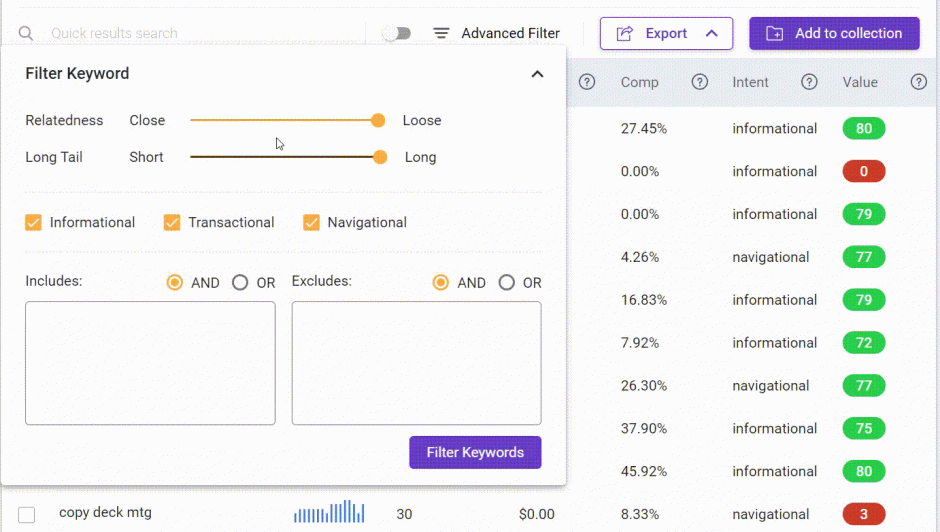 If you are unsure which keyword to use, you can sort the keywords based on their value. The higher valued keyword means it can potentially bring more traffic to your website at a lower competition.

Give it a try! You may access BiQ for free by creating your free account here.
You do not want to stress your visitors and prospect consumers with a bulky work of making meaning out of your pages. It will be best to create a page for every topic. This technique also makes it easy for consumers to spend more time on your web and reduce bounce-back rates.
If you have writer's block, you can look for newer and trending keywords using the Trending Searches feature in BiQ's Keyword Intelligence.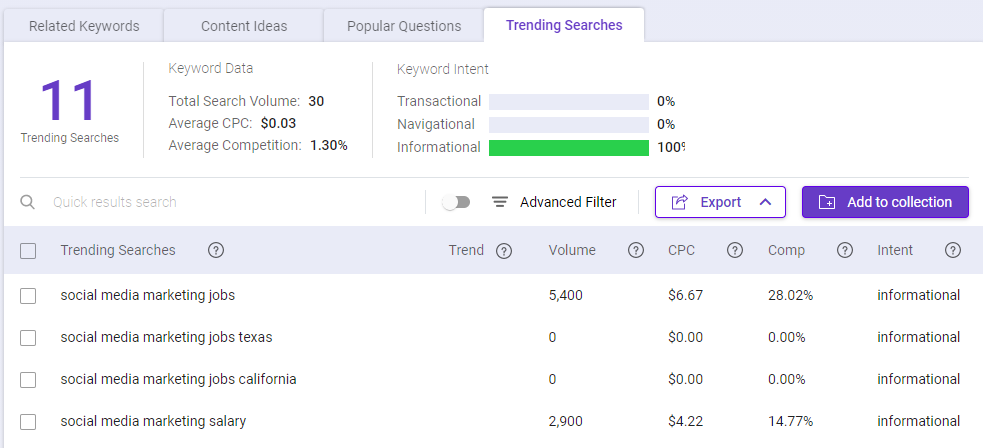 Trending searches show the latest keywords or topics around your selected keyword. It helps you discover what trending searches people are searching for online.
Focus on getting links from other businesses
Don't buy links or spam other websites just to get links. Instead, focus on getting real links from other businesses that will potentially bring qualified traffic to your website.
There are many ways to get links from other businesses, such as find your local customers that are loyal to your business. Get them to link your website to theirs, and offer to do the same too.

Alert: The Latest Recommended Tool
I just thought that you might be interested in this amazing tool so I want to share a little bit about it.
Grid My Business is a grid-based local rank tracking tool that is specially designed to track and compare your Google My Business ranking performance against the top 20s in the local SERP through a specific search query.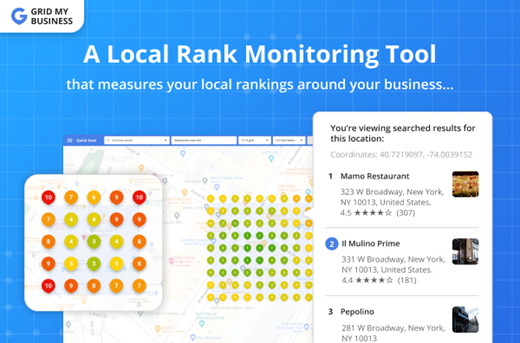 The main thing that Grid My Business aims to help with is to help users understand their local visibility. By identifying your local search ranking, you can understand what relevant local keywords to utilize in your website and climb the search ranks. You can also monitor and track your SEO progress to see whether your optimization efforts are working.
Conclusion
Content localization is a perfect technique to improve your audiences and customers' loyalty. It shows that you are concerned about their specific needs and are ready to answer their basic problem.
By implementing the right actionable content localization strategies, you will ensure that your business can take advantage of the local search and has a substantial online presence.
So, focus on building the best localized content you can.
What other content localization strategies have produced excellent results for your business?
Let me know in the comments!