Are you still struggling to get massive traffic to your website? Then learn from these 12 best traffic generation methods that are tried and tested by marketing experts.
Knowing how to generate traffic to your blog or website is an invaluable skill to have when it comes to marketing and sales conversion.
In order to know whether your strategy is working, you need to be able to test it, measure it, and optimize it accordingly in order to achieve the results that you are looking for.
In this post, I am going to share with you some practical methods for traffic generation that have worked for me as well as other marketers in the past so that you can integrate them into your marketing strategy.
12 Free Website Traffic Generation Strategies to Drive New Users to Your Website
Here are 12 web traffic generation strategies that you can begin implementing today in order to drive new users to your website:
1. Make Sure Your Site is Fully Optimized for SEO
Optimizing your website for SEO is without a doubt one of the most important things you can do to generate traffic. There are numerous ways in which you can improve your SEO strategy.
For instance, you can make your web design attractive and user-friendly. This will make it easier to draw users to your website and convert them to sales.
Another great way to improve your SEO is by creating quality content. If your target audience feels that your content is relevant and useful, they are more likely to visit and spend time on your site thus increasing your reach.
BiQ Content Intelligence provides you with the best content-driven strategies which are SEO-friendly. While you write in the block editor, you will also be getting interactive writing tips to aid you.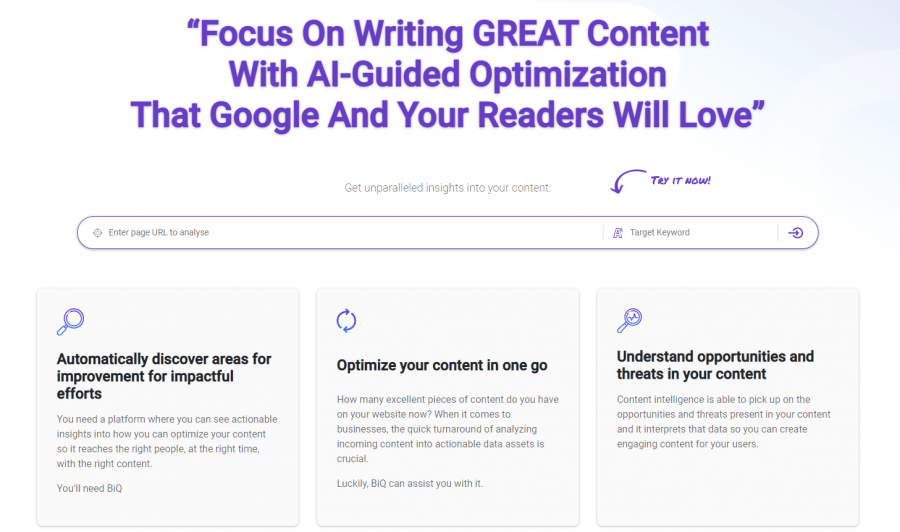 You will be able to see BiQ's Content Intelligence real-time text editor see your "content grade", and keywords count that tells how relevant your article is. You'll also quickly see if you've included enough keyword density.
If your content isn't A yet, you can make the necessary edits to take it there. But it's important to note that an A content grade does not represent that your article "will rank number one on Google".
Using images that are relevant to your content will also raise your post ranking in image search results and generate traffic to your website.
2. Dominate Long-tail SEO Keywords
Long-tail keywords are typically less common and more specific than regular keywords. They are designed to attract web visitors who are searching for something more specific.
Creating content with long-tail keywords can help to raise your search ranking since there are fewer websites to compete with.
The longer and more specific your keywords are, the easier it is for them to be ranked highly on search engines. This can help you to find audiences for your specific niche and gradually increase traffic to your website.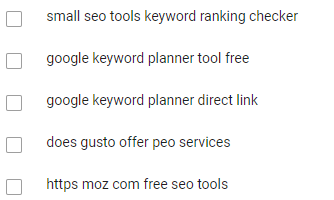 The best way you can find your long-tail keywords is by using BiQ Keyword Intelligence. Enter your target keyword in the Keyword Intelligence input bar. You will then see a list of related keywords with a mixture of short and long-tail keywords.
Click the 'Advanced Filter' to filter only long-tail keywords. You may also choose the level of your long-tail keywords relatedness to your main keywords.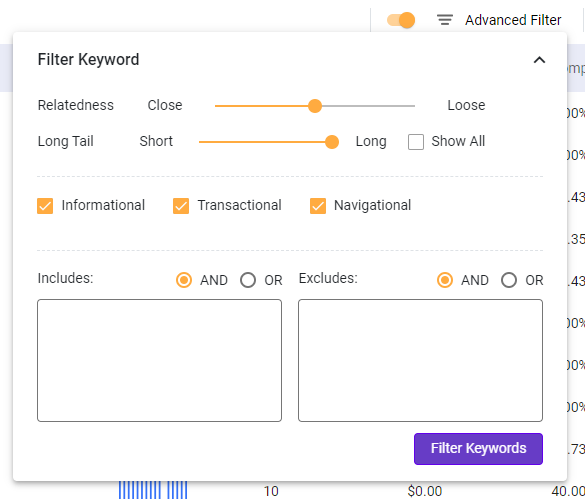 If you are unsure which keyword to use, you can sort the keywords based on their value. The higher valued keyword means it can potentially generate traffic to your website at a lower competition.
Try out the power of BiQ Keyword Intelligence today!
3. Answer Questions on Quora
Whenever people ask questions on Quora, they are usually looking for answers that lead to practical action. If the questions are related to the content that you write about, you can provide answers and link your blog where you discuss the subject in depth.
This not only provides valuable feedback to users but also sets you up as a reliable authority in that field thus allowing you to drive traffic to your blog or website.
Here's an example of how you could be answering them: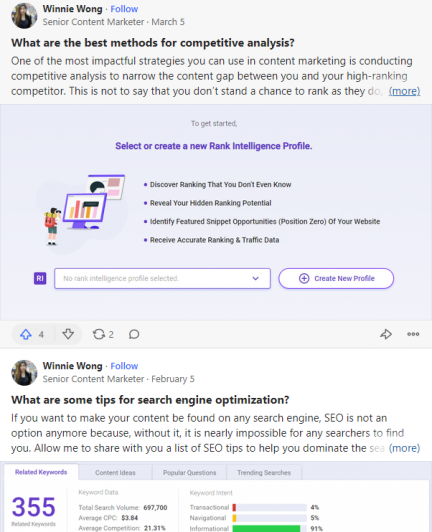 Create a profile if you haven't. Look around and pick a question that you are familiar with and answer them. Over time when people start to notice you, you'd gain more viewers and upvotes for answering them well! It's really simple.
4. Get Involved in Facebook Groups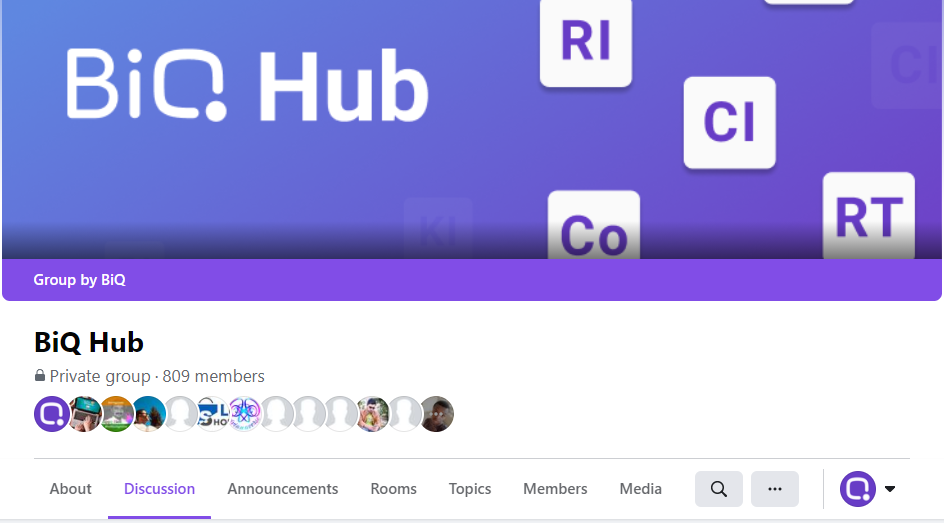 Facebook is without a doubt the biggest social media platform in the world with hundreds of millions of active users. Thanks to Facebook groups, you can widen your reach and make your business space for users to feel connected and at home.
There are plenty of Facebook groups that cater to different niches and interests which you can join and become involved in to generate traffic for your website or blog. The first thing you need to do is find a group that is relevant to your industry, join it and start interacting with members.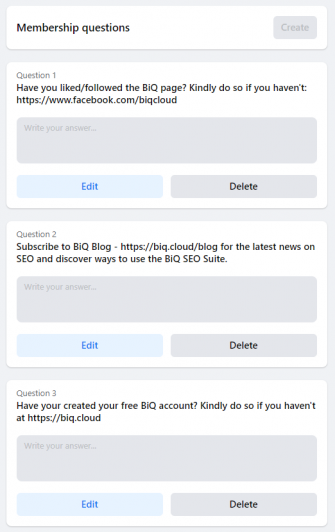 Always remember to read the group rules and adhere to them when promoting your website or blog. Most Facebook groups typically have specific days that are designated for promos during which members can promote their content and share links to their businesses. Make sure to abide by the rules, whatever they may be.
Alternatively, you can create your own Facebook group and use it to promote your content with more freedom and control. While it may take some time for your group to grow in membership, as long as you post relevant content and invite people, your membership will grow rapidly thereby providing you with an active audience from which you can derive new sales leads.
5. Establish Expertise in LinkedIn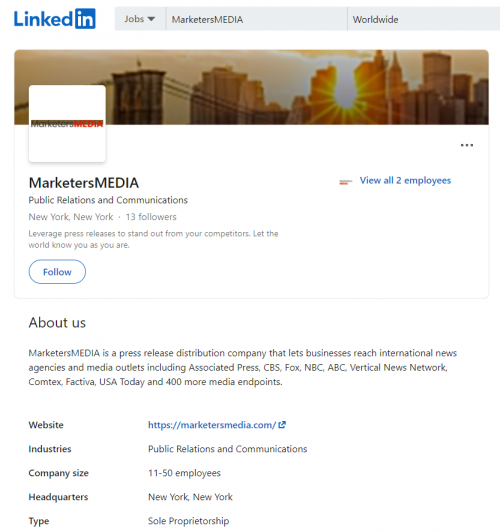 LinkedIn is a great platform for keeping in touch with business contacts and developing your network. There are a number of different ways in which you can build your connections on this website. For instance, you can search for your social media followers or customers and connect with them on LinkedIn. In doing so, they will be able to view your LinkedIn status updates.
In order to generate traffic to your blog on LinkedIn, you will need to be active on the platform and make posts frequently. You can start by posting status updates a few times a week since this will ensure that your business logo is visible to your business networks. The higher your visibility, the more trust you will be able to build, and the higher the chances that potential clients will click on your blog.
6. Make Use of the Power of Influencers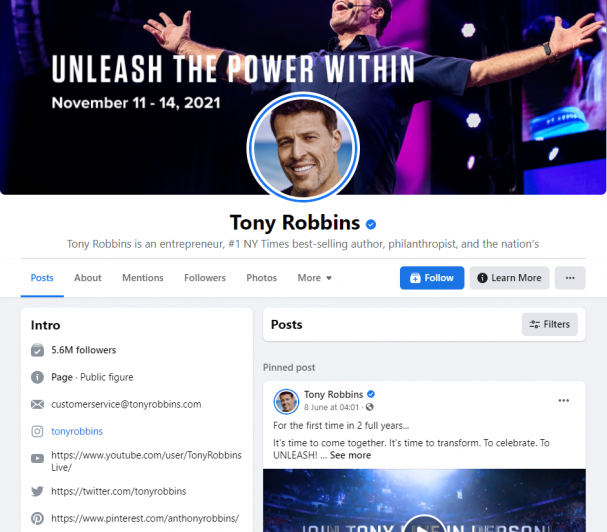 Social media marketing landscaping has changed so much over the past couple of years such that people no longer depend on companies to tell them what they need or want. Instead, they turn to individuals who have far-reaching influence in specific industries and niches.
This has given rise to the phenomenon of influencer marketing where individuals who have massive social media following are approached by businesses to promote their products and services. If you are trying to generate more web traffic, then influencer marketing can be a great strategy for you as long as you do it the right way.
The first thing you want to do when adopting this method is to understand your audience and the people that they follow on social media. This helps you to identify the kind of content that resonates with them. 
Once you have established the influencers that your target audience gravitates around, you need to pick out the ones that are relevant to your industry and establish relationships with them. There are several factors that you need to consider when deciding which influencers to work with. These include the niche that they operate in as well as the tone that they (the influencers) use to convey their content to their audiences
7. Publish Content on Medium
In recent years many companies and other organizations have been using Medium as a tool to get free website traffic to their websites. This is mainly because Medium is a reliable and reputable platform that guarantees audiences high-quality content.
If you are looking for traffic generation to your blog or website, you can also leverage this platform to achieve your marketing goals. So, how exactly do you do that? Well, the key here is to republish your content on Medium and link it back to your blog.
The platform has a very neat feature that enables you to import your stories from your blog to the Medium website. Republishing your content to Medium is quite simple to do and you can achieve this in a matter of minutes. 
All you need to do is create an account on the platform and complete your profile. Once you have done so, simply click on your picture and then on the "Stories" tab to republish your content from your blog.
Apart from publishing on Medium, you can also increase free website traffic by commenting on relevant posts and building relationships with influencers on the website.
8. Open up for Guest Blogging
Guest blogging is a very cost-effective way of reaching a wider audience, generating traffic, and boosting your SEO ranking. In addition to this, it can help you to improve your credibility and allow you to stand out as an authority in your industry.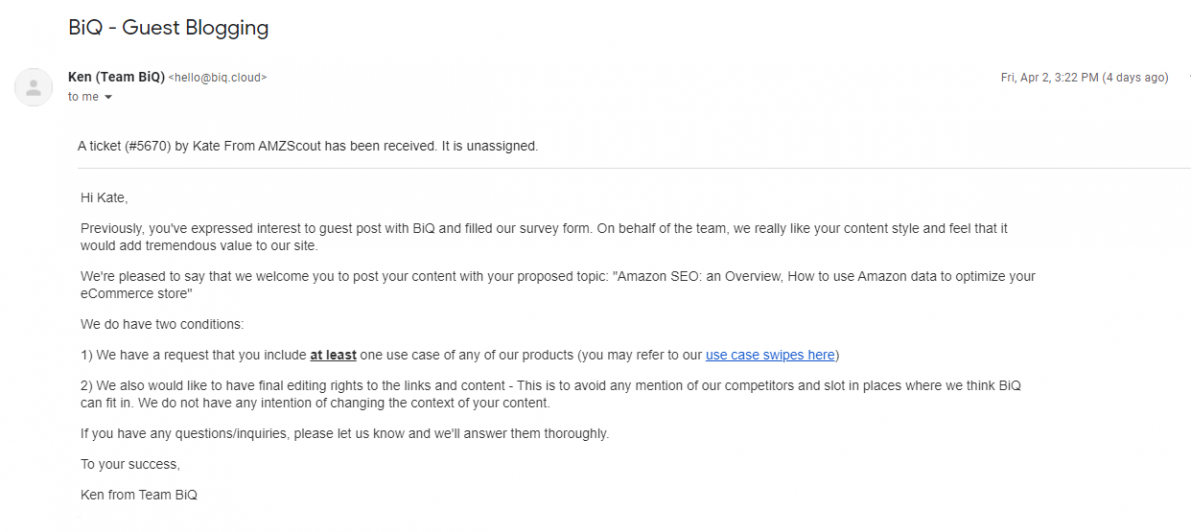 However, in order to succeed with this strategy, it is absolutely important for you to identify your target audience. Take the time to research which demographic will find your content valuable and determine which customers you intend to reach.
In order to do so, you should identify the sites that your customers frequent the most and the content that they are looking for. You can figure this out by looking at the most common questions (FAQS) that people are asking. This will enable you to produce content that is useful and relevant to your readers.
9. Outreach to Other Similar Brands
Sometimes reaching out to like-minded brands is the best thing you can do to grow your brand and increase your reach. While connecting to similar enterprises can be a tricky affair, you can certainly make it work for you by following the right approach.
There are plenty of methods you can employ in your manual outreach strategy including sending hand-written notes, cold calling, and automated emails. Remember, consistency is key and by following up your outreach with tangible strategies, you can earn the trust of your partner organizations.
10. Leverage the Power of Emails for Traffic Generation and Shares
Email marketing is a great way to not only increase awareness of your brand but also generate traffic to your website. This strategy typically entails sending a series of emails to an existing list of potential customers.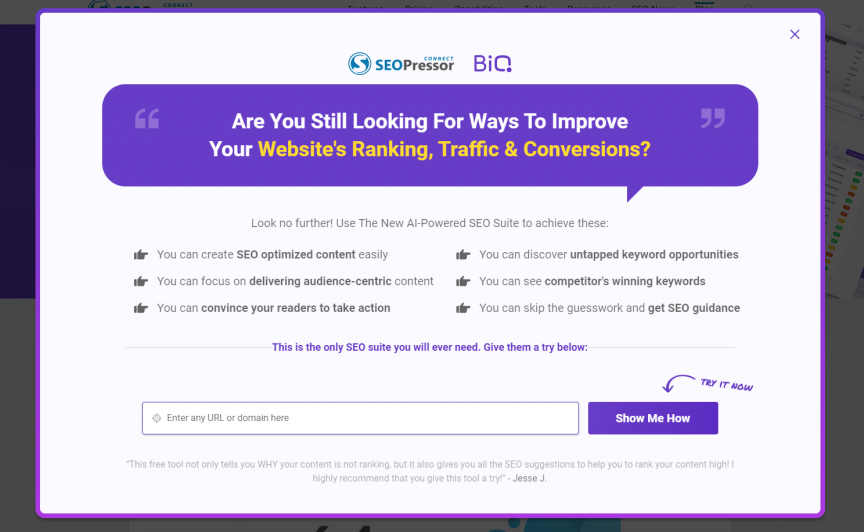 In order to make the most of this method, there are several things that you can do. First, you need to encourage your customers to subscribe to promotional emails. This allows you to collect viable emails from potential customers and other interested parties.
Next, you need to let your audience know why you need the emails, i.e, do you want to inform them of new products and services? Do you need to inform them about a promotion or marketing campaign? Defining what you need the emails for will help to foster trust and prompt them to subscribe to your email listing
11. Repurpose Your Existing Content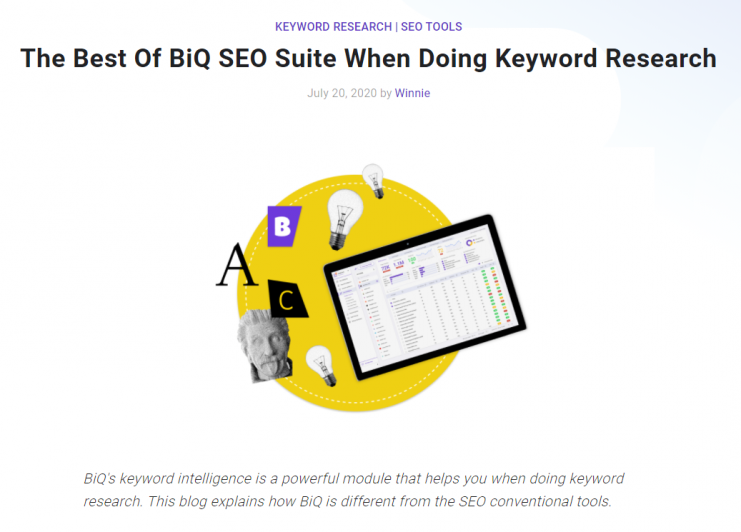 Creating new and relevant content every time is not always an easy task. It takes lots of hours of researching and editing before you publish a post and even more time to optimize it and share it on your social media platforms.
While providing your audience with fresh content every time is a great thing for your website, this may not be very tenable every time.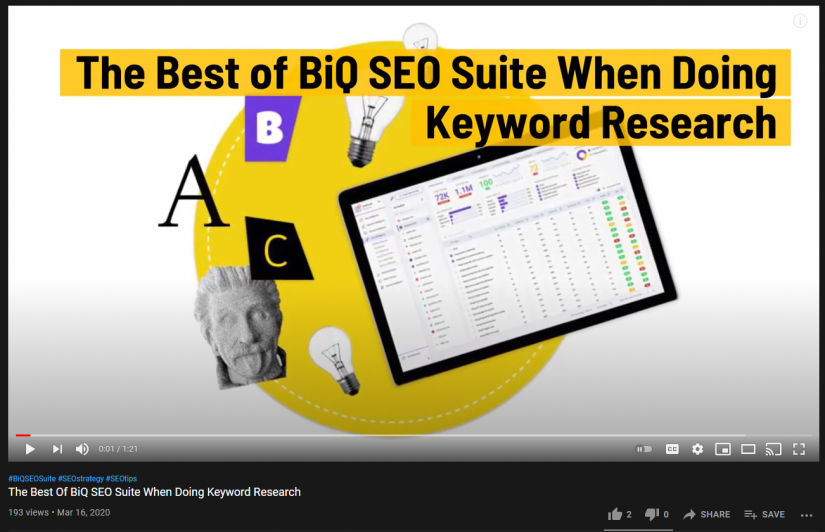 If you already have great content on your blog or website, repurposing this might be the best way to increase your reach without breaking a sweat. There are numerous ways in which you can recycle and repurpose your existing content in order to generate more traffic to your website.
For instance, you can turn your blog posts into videos and post them on Youtube in order to attract new followers. Alternatively, you can turn your best articles into podcasts and distribute this to major podcast platforms such as Spotify, Apple Podcasts, and Google Podcasts.
12. Make Yourself Heard in the Comments Section
The comments section of your blog posts is a great avenue for you to engage with your readers, receive feedback, and connect with your audiences. It is therefore very important for you to engage with your readers in the comments.
This will not only give you an idea of how your content is performing but also provide you with valuable input that will help you improve your content. 

Furthermore, if your readers feel engaged and valued, they are more likely to share your posts on their social media platforms, thus increasing the reach of your posts and generating more traffic to your blog.
A Final Word On Traffic Generation
Now that you have all the strategies for generating web traffic, all you need to do is to take these methods and implement them on your website. Observe how they perform and slowly add in more strategies as you move on.
All the best and good luck on your journey to a better and effective traffic generation!