Yoast vs All in One SEO - which one of these two is the best SEO plugin for WordPress? Find out the answer in this article as we compare the features, usability, and experience to find out which suits you the best!
Search engine optimization (SEO) remains one of the primary sources of online audience and traffic that is essential to your website growth.
In your journey for a better ranking on Google, you may have heard about several options that help website owners to succeed in it.
If you have built your website using WordPress, the content management system also offers some pretty effective SEO plugins that can help you with your optimization process. 
What is an SEO Plugin?
The primary purpose of an SEO plugin is to help businesses optimize their website's structure and content aligning to Google's best practices with the goal to boost rankings.
Typically, one function many SEO plugins offer is allowing website owners to effortlessly edit and edit their website's meta description and title display in SERPs.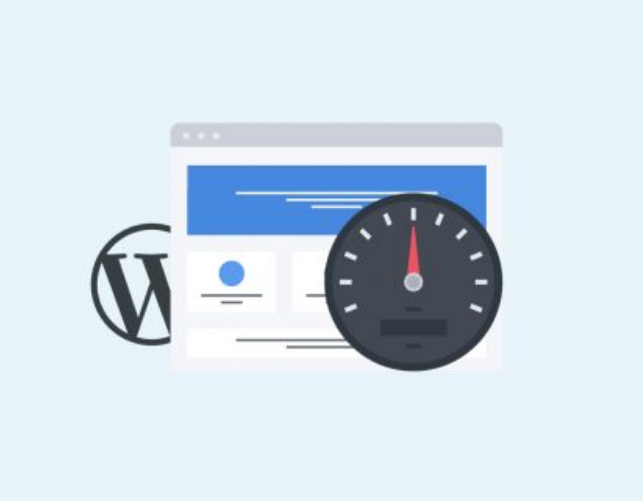 This is crucial in communicating to the search engines, what your page is about. If your site generates these elements independently, it is probably not correctly optimized for the search engine.
Also, there are specific rules that help to optimize your site while sending inviting signals to the search engines.
Some of them include developing SEO-friendly URLs, adding internal links, optimizing your visuals, boosting your page speed, improve and update content regularly, etc which some SEO plugins also cover.
Since every business is different from the other, SEO needs may vary. There is no specific structure that works perfectly for all organizations. So, you must weigh your options and find out the best plugins that meet your needs.
When in search of a useful SEO plugin, you should always aim for one that will help you simplify the process to better SEO rankings aside from formatting your meta information.
Two SEO plugins that we will be discussing and comparing today is All in One SEO vs Yoast.
First, both plugins are beginner-friendly and also caters to more expert SEO who wants to stand out in the business competition, but which might be the better option for you?
Take a back seat as we break down the usability of All in One SEO and Yoast, as well as each pros and cons.
Which is better: All in one SEO vs Yoast?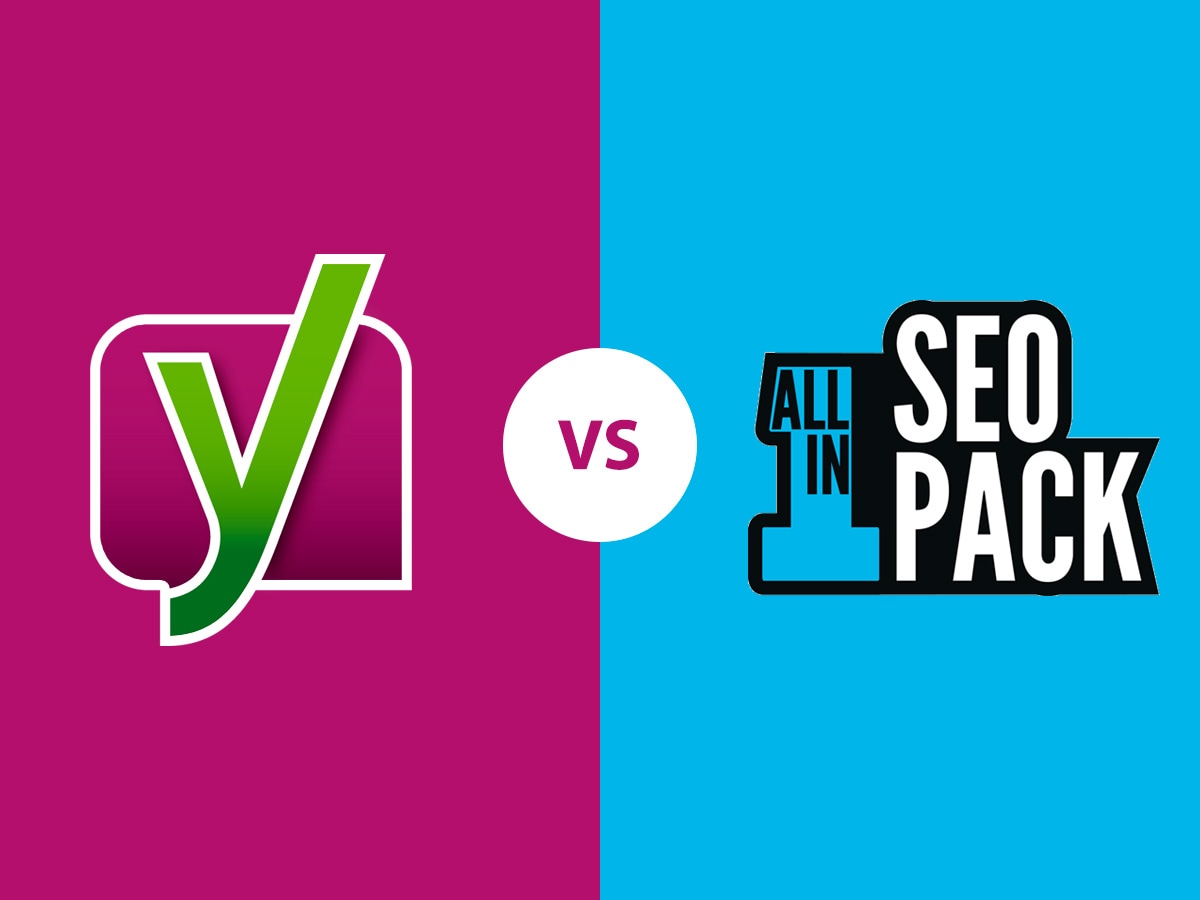 When it comes to the history of these two SEO plugins, All in One SEO and Yoast SEO stands out among others due to their efficiency and long-standing popularity as both have been around for more than a decade.
If you were to really split hairs, All in One SEO has been around longer, launching back in 2007 which is three years before Yoast open shop.
Then again, time does not play a factor here as this definitely did not deter Yoast from improving on its strategies and becoming one of the main giant contenders in WordPress SEO plugins today.
Now, this is about making a choice. So let's take you on a neck-to-neck scuffle between All in One SEO vs Yoast as we uncover one's main advantages over the other.
For that reason, you need to first be clear on your needs. Ask yourself, what is it that I am looking for using an SEO plugin for my business? Or what is the budget I can afford to invest into SEO plugins?
Once you are clear, let's get into the differences.
1. Creating XML Sitemaps
Sitemaps act as an outline that guides search engines to crawl, find, and index your site's content.
They also convey to search engines the most significant page on your site, and how your content is organized and updated. That way, search engines may creep into various pages of your site using a sitemap. 
Creating your sitemap using Yoast has several advantages. For instance, the platform updates them mechanically. So if you add a new blog post to your website, the sitemap's file automatically saves the link for you.
On the other hand, All in One SEO is a winner for us in this aspect as it creates sitemaps in a very simplified manner. You do not require any configuration for a successful process.
An All in One SEO sitemap also effectively communicates to the search engines about your images and the content on your site.
Bear in mind that their sitemaps only function on pretty permalinks and not plain permalink settings. Pretty permalinks are more SEO and user-friendly URLs in site pages. 
2. Editing robots.txt files
Editing Robots.txt is an essential aspect in creating an SEO friendly blog post. Although Robots.txt comes in built-in all WordPress blogs, you have to edit them to craft an SEO friendly blog.
Using SEO plugins like Yoast, you can more easily locate the robot.txt within your site. Upon installation, the tool will prompt you to edit your robot.txt, guiding you through the complicated process with easy to follow steps.
On the other hand, All in One SEO has an entire module that allows you to develop and manage robot.txt file on a website. This approach dominates the default robot.txt file that comes with WordPress.
So when you create an ALO SEO robot.txt file, you instantly inform the web crawlers about your site and have more control over the search engines' instructions. Compared to other platforms, ALO SEO produces a vibrant robot.txt with no static files in your server. Then, it stores your robot.txt file in the WordPress database and on the web browser.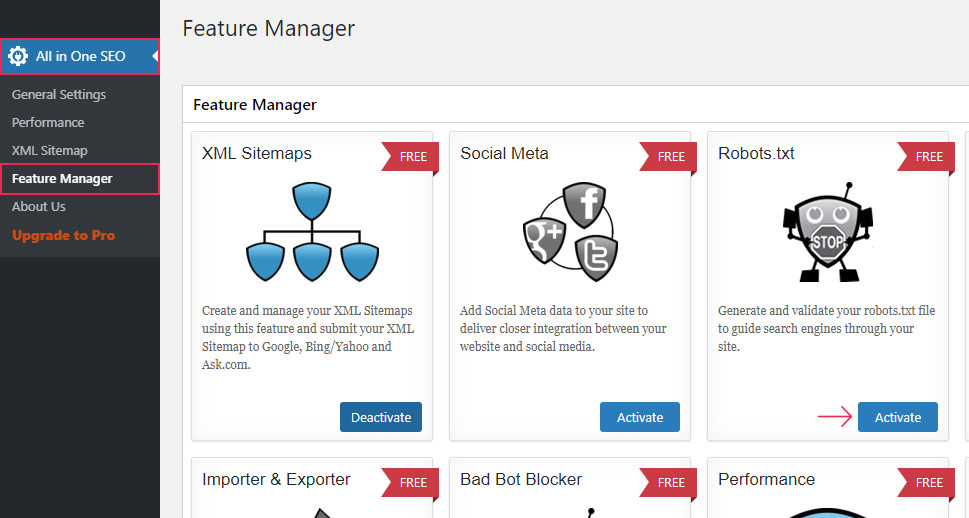 3. Updating SEO titles
For every page on your website, it is extremely crucial to create an excellent meta title incorporating your keywords for better SEO ranking and Yoast SEO makes it possible to update the titles in your homepages. 
Note that it is not possible to edit your title if your homepage has a static page. However, if you use the Yoast SEO meta box, it can help you to edit labels on any page on your site.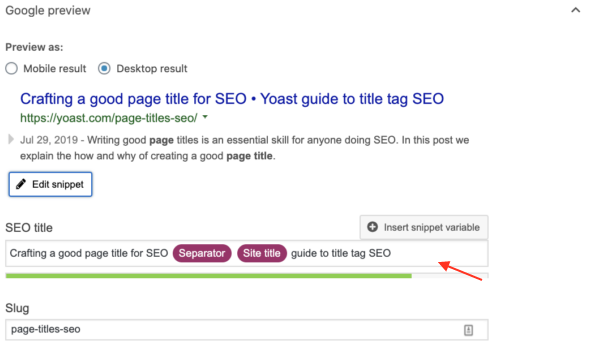 Conversely, the All in One SEO plugin uses your titles by default although you can still change to a title of your choice.
4. Writing Meta Descriptions
On your home page, there is a space for you to fill the meta description. If you missed that, search engines automatically generate one for you.
This is not the best approach as it may not meet your visitor's specific needs and you miss a chance to let search engines understand what your website or content is truly about.
A successful meta description should be brief and persuasive.
That's why it is essential to customize a meta description that describes your unique selling point, incorporates your target keywords, and most importantly drives clicks.
On one hand, the Yoast SEO meta box is an ideal platform to get feedback on your meta description performance. It is vital to test your meta description skills on a post and then perfect it according to the meta box's remarks.
Similarly, All in One SEO also has an optimum keyword score feature known as TruSEO. Using All in One SEO for your meta description helps one optimize the content created for keyphrases and keywords.
Pro Tip: Do Your Keyword Research
As you can see both SEO plugins do not write a meta description or title tag for you. Therefore you will have to create your own that is optimized with your target keywords to enhance your online presence.
Essentially, both your title and meta descriptions have to include your target keywords, as well as related keywords. And to find what keywords you should include, you can use BiQ's Keyword Intelligence.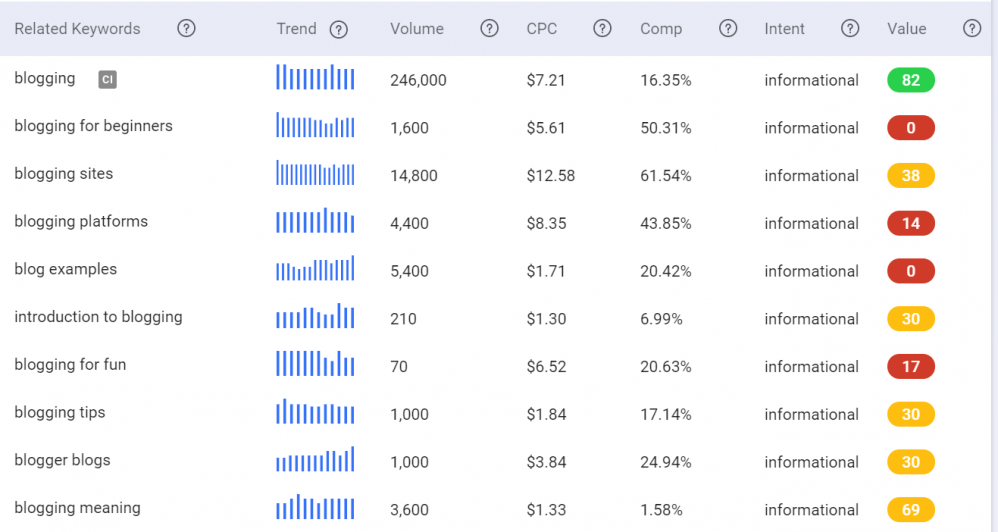 The tool helps offer a comprehensive look into keyword research and you can get exact queries and questions people use which you can try to include in your title and meta description.
5. Assisting with social integrations
Content promotion is a must for brands that are looking to share their post online to social media audiences and get the initial traffic rolling. This contributes to the end goal of SEO and can is also found integrated with the two plugins.
Specifically, you can use Yoast SEO plugin to optimize how your posts are displayed for social media platforms like Facebook and Twitter.
Or if you want to bring your game up a notch, you can even create a new set of Facebook or Twitter images and titles that are more catchy and targeted to social media audiences.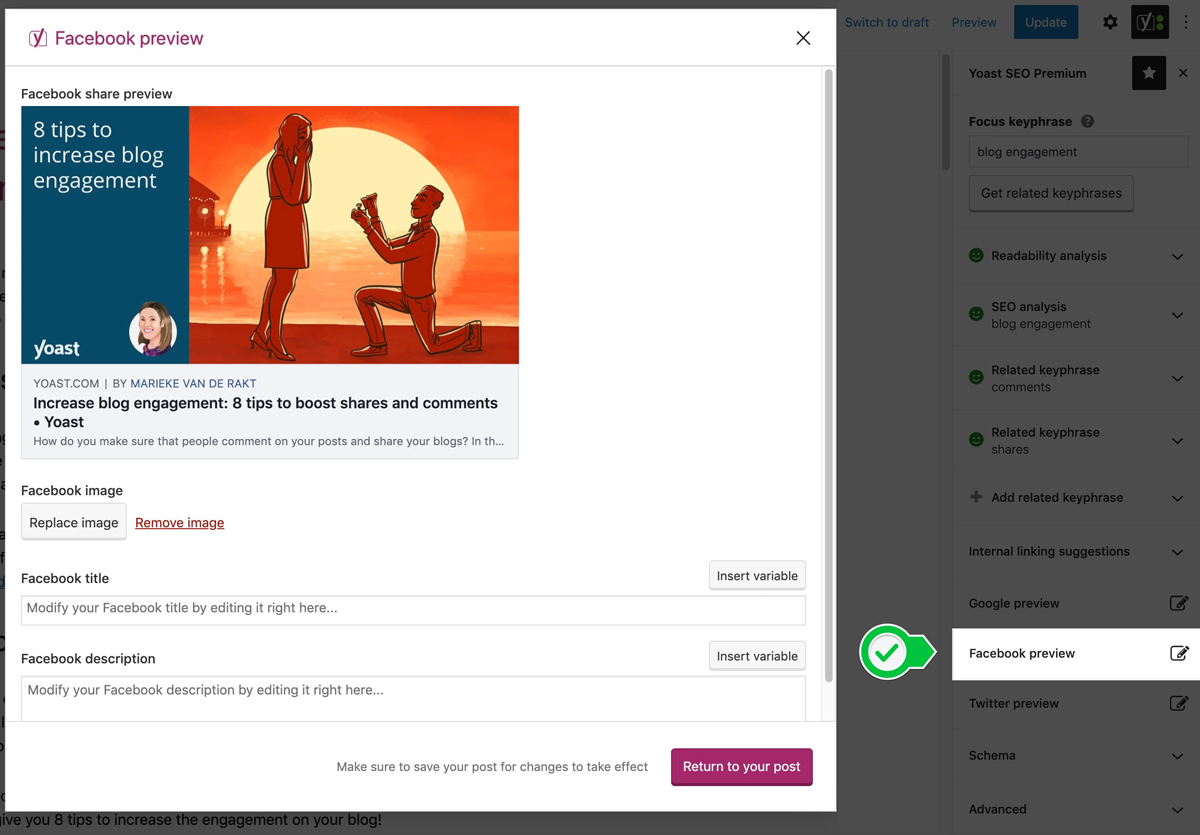 Meanwhile, with only a few clicks on AIO SEO, you can integrate all your content to social media avenues like Pinterest, Facebook, YouTube, Twitter, and LinkedIn. It also makes it less complicated to connect your site with Yandex, Baidu, Google Search Console, Google Analytics, and others.
6. Content optimization
One of the most important usability every SEOs are looking for with these two WordPress plugins, here's the heavyweight factor of consideration: content optimization.
Yoast SEO sidebar has what you need to rank well on the search results. The helpful settings guide users on the best keywords to use and how to write readable content. Additionally, it perfects your post for social media and incorporates appropriate internal links.
But one of the most helpful highlights we found with Yoast SEO is its ability to set your article as cornerstone content. Once selected, it will then be judged more strictly than usual on SEO and content analysis to make sure you create excellent content that keeps your reader engaged.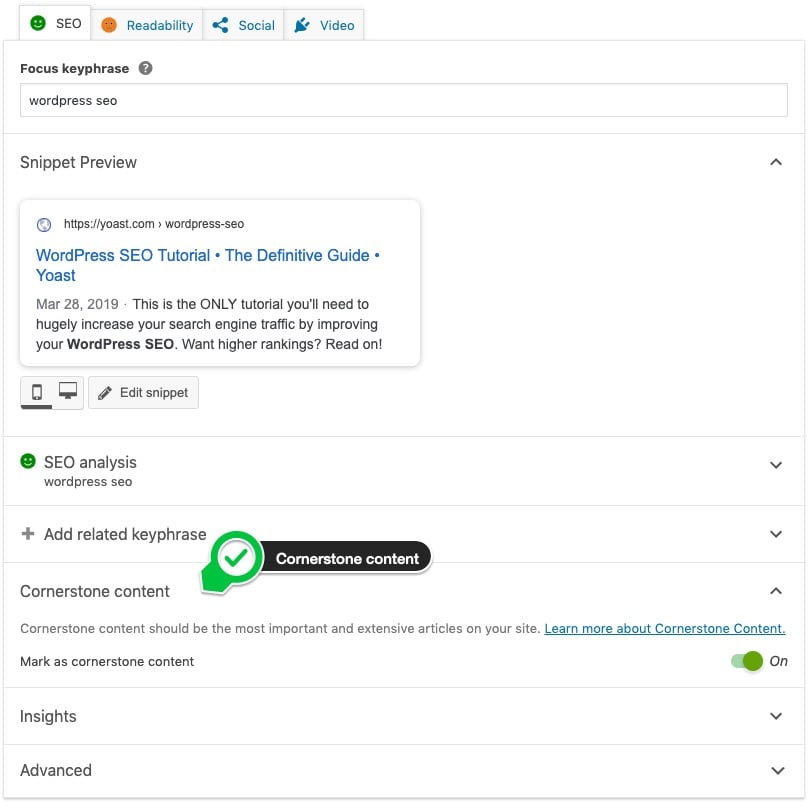 Content writing can never be more comfortable than with ALOSEO's TruSEO score. The platform gives users a more profound SEO optimization, which comes with a powerful SEO checklist. That allows one to optimize the pages in a site quickly and unfastens massive traffic and higher rankings.
There is also an SEO content scrutiny tool powered by default in Classic Editor and Gutenberg block editor, enabling users to optimize pages and blog posts for countless keywords swiftly.
Another significant feature is the TruSEO readability analysis tool. Here, you get added insights on how to enhance your content quality for premium SEO benefits.
Overall Experience of Yoast vs SEO All in One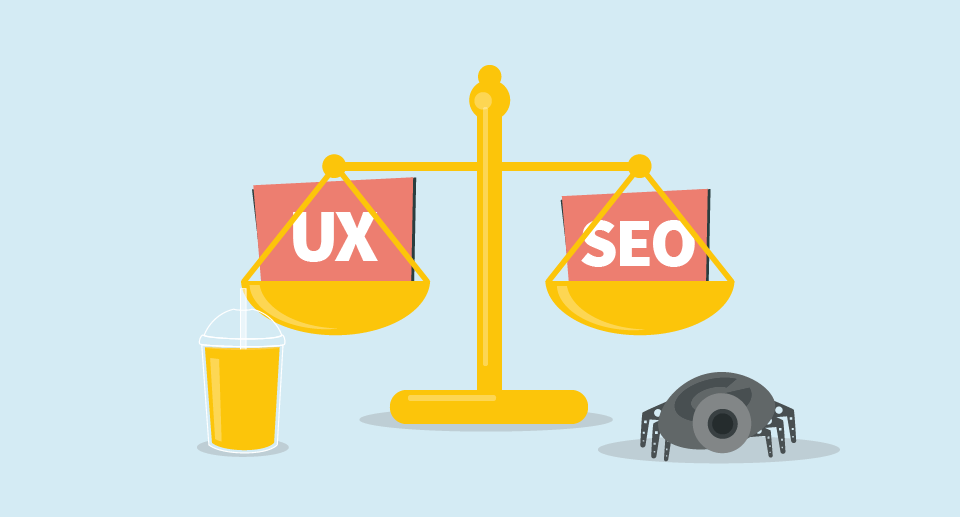 As a whole, it is beyond doubt that Yoast SEO is one of the most prevalent WordPress plugins worldwide.
From its launch, it has helped millions of businesses to enhance their SEO presence. It has an enthusiastic team of architects, SEO experts, testers, and developers working behind the scenes for this kind of success.
As a result, Yoast SEO works perfectly in content writing, blogging, and any other business. Besides, the plugin is constantly updated to help users to uphold their websites in the perfect position possible.
Some of the key Yoast SEO features include readability and SEO analysis, snippet preview for mobiles and desktops, upgraded XML Sitemaps, breadcrumbs control, and canonical URL.
For a satisfying experience, you can reach out to the support team any time of the day, both for free and paid features. Note that you get internal linking proposals, controllable redirects, article optimization, and others in the SEO premium plugin. 
However, All in One SEO is also a strong contender with an all-inclusive toolkit that can boost your SEO rankings and unearth new business opportunities real fast.
With a team of SEO experts, the platform focuses on continuous site optimization geared to surpass rivals on the SERP pages. For that reason, experts recommend All In One SEOas one of the friendliest WordPress Plugin for beginners and novices. 
With easy to use and powerful features, they are also exceedingly optimized for search engine algorithms. This also makes it one of the the most popular WordPress plugin worldwide.
Yoast: Pros and Cons
At the end of the day, Yoast SEO plugin retains its popularity because of its great flexibility when creating your content.
Using Yoast, you can develop your meta descriptions, titles and easily share your posts through social media. Another main advantage is that it is user-friendly even to beginners with no prior experience. 
Although Yoast is very accommodating to beginners, they also do offer advanced options like custom fields for users more conversant with the plugin. However, these options has to be turned on manually.
On the flip side for Yoast, there are users who commented regarding the readability recommendations in Yoast, which may lead to keyword stuffing as well as failure to notice LSI keywords. 
These are the terms related to the keywords that your business target and creates a more semantic context for Google to understand. They have a significant role in endorsing your content and make it easier for your audience and search engines to locate you.
Without useful LSI keywords, it may lead businesses to post out of topic or stale content. This may cause detrimental damages for a company on its SEO success journey. 
All in One SEO Pack: Pros and Cons
The most outstanding part of the All in One plugin is that it's easy to set up. And like Yoast, it gives you the ability to edit your title and meta description in order to increase the chances of your content ranking better on search engines.
Besides, most of All In One SEO features come free of charge, albeit no expert support. However, with the pro package, you are offer up to one year of free customer service.
On the cons side, there is no SEO scoring, breadcrumbs navigation, or content analysis here when compared to Yoast.
Other WordPress SEO Plugins to Consider
1. SEOPressor 
SEOPressor simplifies the on-page SEO process and makes it easy for users to optimize their content for higher rankings.
Supporting three keyword input, it is designed to analyse your content readability, keyword density as well as semantic quality, then provides actionable steps for you to improve.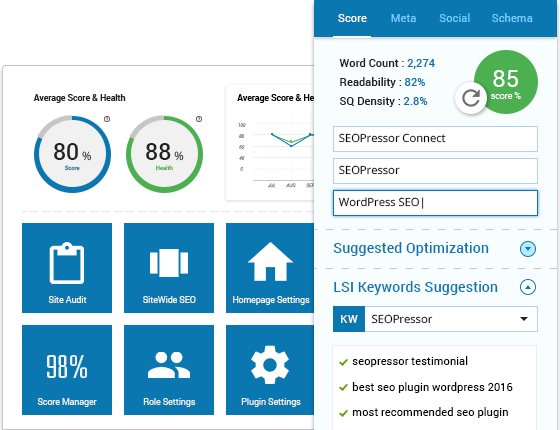 That makes it one of the best-performing WordPress plugins. Since the plugin began in 2010, it has so far powered over 23 million WordPress sites in the world.
2. Rank Math
Another commanding WordPress plugin packed with remarkable features is Rank Math.
It is suitable for all, no matter if you are a veteran or rookie. Using Rank Math, you can regulate indexable pages, customize SEO settings and control how your site would emerge on structured data. 
Some of its key features include Google Schema Markup, unlimited optimized keywords, LSI keywords, keyword ranking, overlay icons on social media images, and more.
Is an SEO WordPress Plugin enough?
Despite giving loads of SEO benefits, plugins are not the only thing you need to rank better on the search engines.
At this level, these two WordPress SEO plugins are solving on the on-page optimization aspect of SEO. In order to attract more traffic and get better rankings, you also need to invest in other elemetns of SEO.
One that is essentially linked to how you use your SEO WordPress plugins is keyword research. Because ultimately your SEO WordPress plugin only works as well as your keywords.
So make sure you use a comprehensive keyword research tool like BiQ's Keyword Intelligence.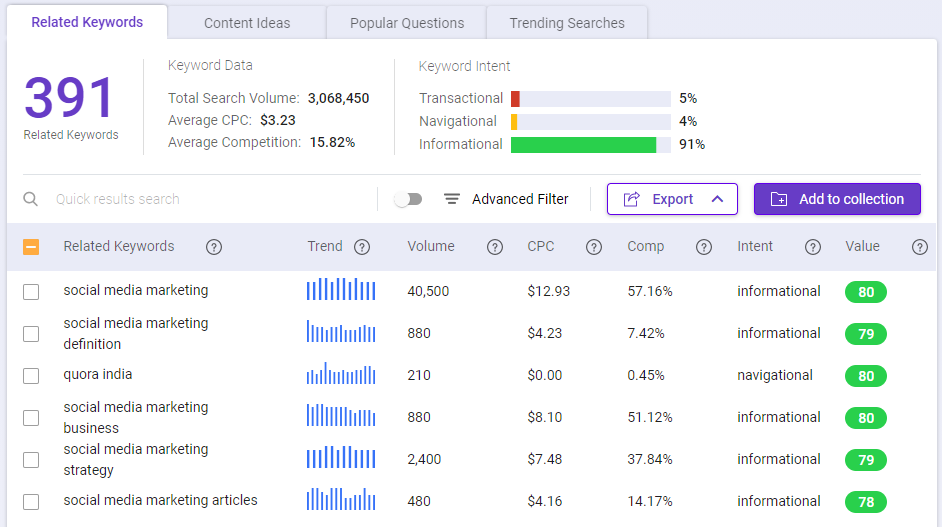 It provides all the essential keyword data you need like related queries, exact search volume, CPC, monthly trends, and even make it easy for you with value to find high potential keywords with low competition.
Besides, to truly find which WordPress SEO plugin is working, we suggest that you also start tracking your rankings to see if your optimization efforts has been useful.
You can easily do this with BiQ's Rank Intelligence to discover your site ranking keywords and add them to your Rank Tracking list.
Key Takeaway
Before this, your SEO WordPress plugins search may have trickled down to the best two options: All in One SEO vs Yoast.
We agree that oth have excellent features, and there really is just s a thin line separating them. Feature-wise comparison, Yoast has added features like bead crumb navigation, social features, info section, etc.
But really at the end of the day, it comes down to your needs. We hope that our comparison between Yoast and All In One SEO has helped guide you to choose the perfect plugin for your site. Leave your comment down below, which is your preferred plugin and why?