Are you looking to start a website or blog?
The first question that pops out into the mind is how to start – you must choose the right platform.
We've collected 3 of the most common platforms – WordPress, Medium and Ghost.
We'll go over the cons and the pros of each platform.
You'll walk away with a deep understanding of these platforms and know exactly which one to choose.
What Is a CMS?
Content management system (CMS) is a software used for managing your content on the internet.
It allows you to create a website without writing code.
You usually have access to a CMS dashboard, where you can see your analytics, create pages, add content, etc.
It's a modern way of creating websites and provides many benefits over traditional HTML and CSS coding.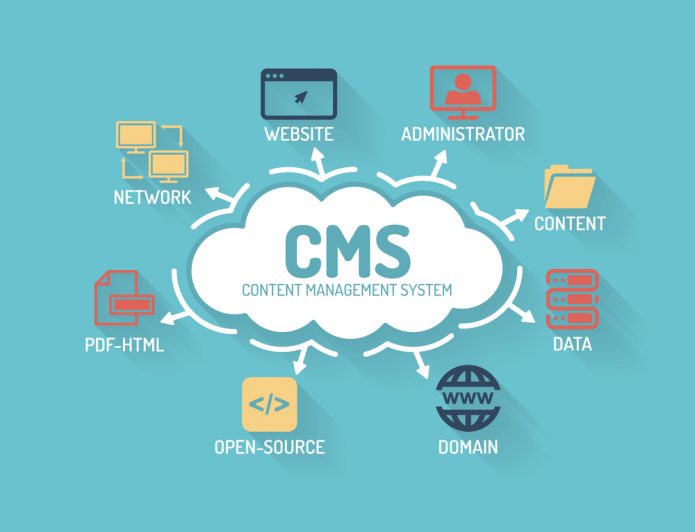 Why Do You Need a Content Management System?
While writing your own website will give you flexibility, having a CMS will make managing your site a lot easier.
Let's look at 3 benefits of using CMS over traditional coding.
Super-Easy
You don't need to spend hours learning to code, nor hire a web developer to do it for you.
You can easily manage everything on your own.
Almost every CMS is super-easy to use, allowing you to drag and drop or use built-in plugins for everything.
You don't need any technical knowledge. You just download the plugin and you're done.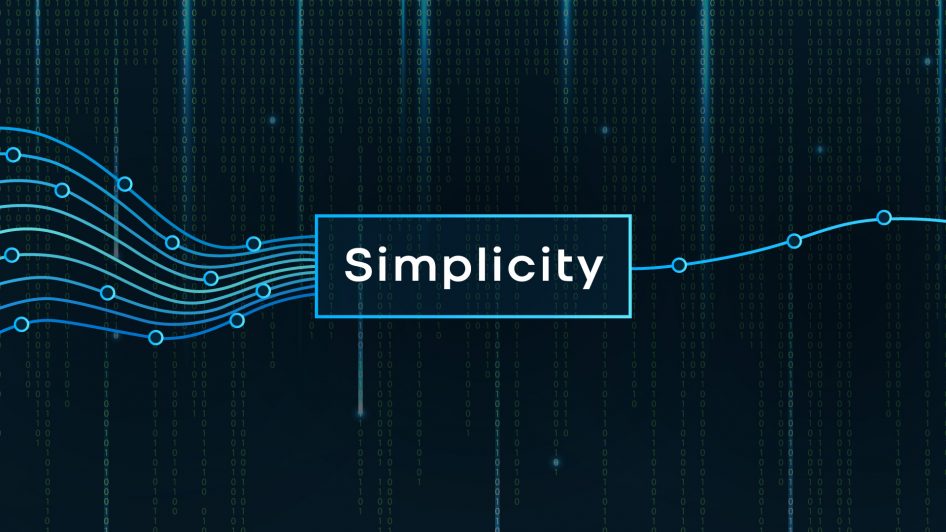 Search Engine Optimization
Having an SEO optimized website will go a long way.
It'll help you rank higher, get more traffic and drive sales. However, getting everything done may seem overwhelming.
There are more than 200 ranking factors and perfecting them is close to impossible. Fortunately, that's not a case with CMS.
Most CMS are SEO-friendly, allowing users to make most out of their websites and content without spending too much time with SEO.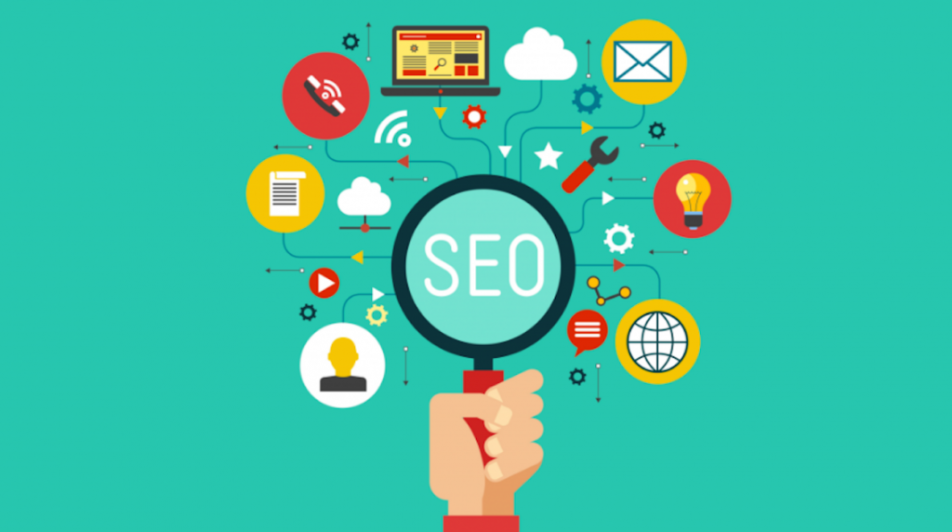 Security
You don't need to worry about security problems.
Most CMS (if not all) have some sort of security built-in in them.
This will prevent your site from attackers and hackers.
It'll secure your website and keep your customers and visitors' data safe.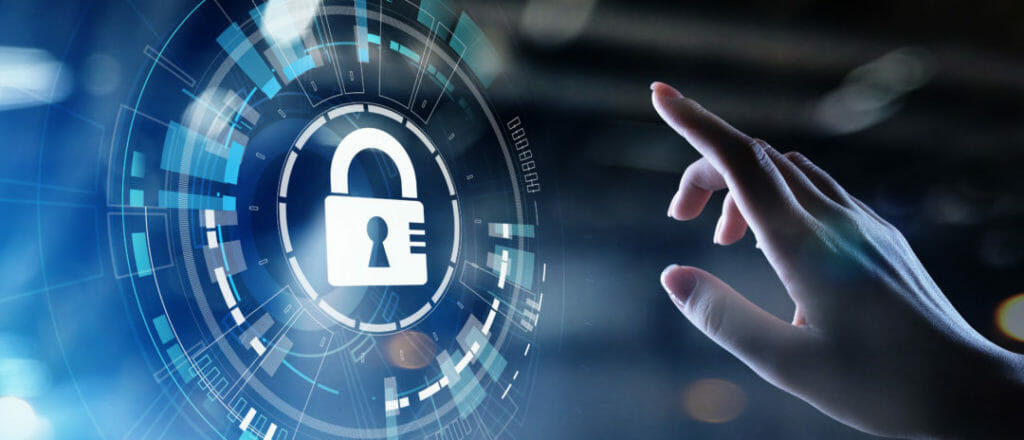 What CMS Should You Choose?
There are many CMS platforms.
Choosing the right one can be challenging.
We'll look at the 3 most popular platforms – WordPress, Ghost and Medium.
You'll learn which one is the best platform for your needs so you know which one to use for creating the website.
We'll start with the most popular platform– WordPress.
WordPress
WordPress is currently running 33% of all websites on the internet.
It's an excellent choice, whether you're looking to create a blog, e-commerce, or any other website.
It's free, extremely flexible and customizable. However, every benefit comes with its price.
Let's look at the cons and pros of using WordPress.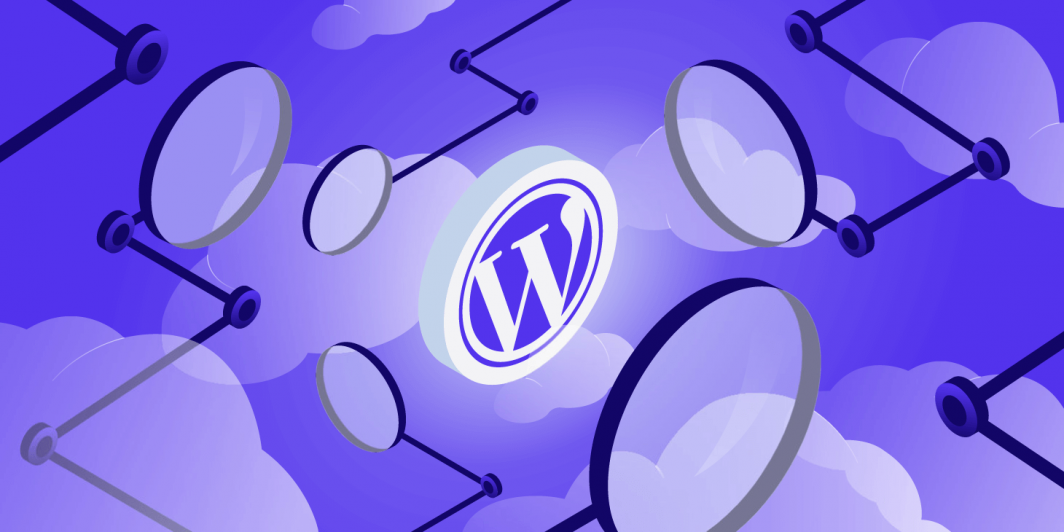 Search Engine Optimization
Having an SEO-friendly website is important.
With WordPress, your site is SEO-ready, which means that everything is optimized for the best results.
You can choose from a variety of plugins and optimize it even further.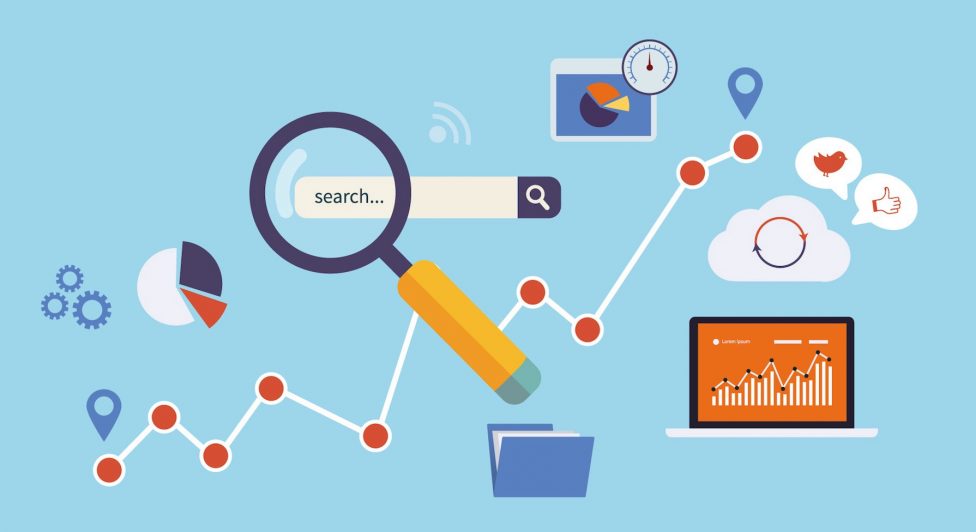 Mobile-friendly
There are lots of themes you can use with WordPress. They'll help you to set-up your site, but also make it responsive.
Most WordPress themes are mobile-friendly.
"46% of people say they would not purchase from a brand again if they had an interruptive mobile experience." – Think With Google
WordPress offers tons of mobile-friendly themes that will make your website responsive, boost your traffic and improve conversions.
Speed
Speed can make or break your business.
"A One-Second Delay Results in a 7% Drop in Conversions." – Trinity
WordPress is pretty fast in the beginning, however, as you continue adding more plugins and content, the speed goes down.
WordPress adds lots of extra, unnecessary code to each page.
This increases page size and loading time.
Fortunately, there are many plugins that can help you with that.
However, if speed is your main concern, look for something different.
Ease Of Use
You chose WordPress over traditional coding because you don't know much about the technical stuff behind the scenes.
WordPress is very easy for an admin to navigate through. You have an easy-to-understand dashboard and intuitive navigation.
However, unlike other tools you'll learn about today, it's very robust.
It has lots of plugins and choosing the right ones can be overwhelming.
Fortunately, there's a large community of WordPress users who are willing to help you with everything.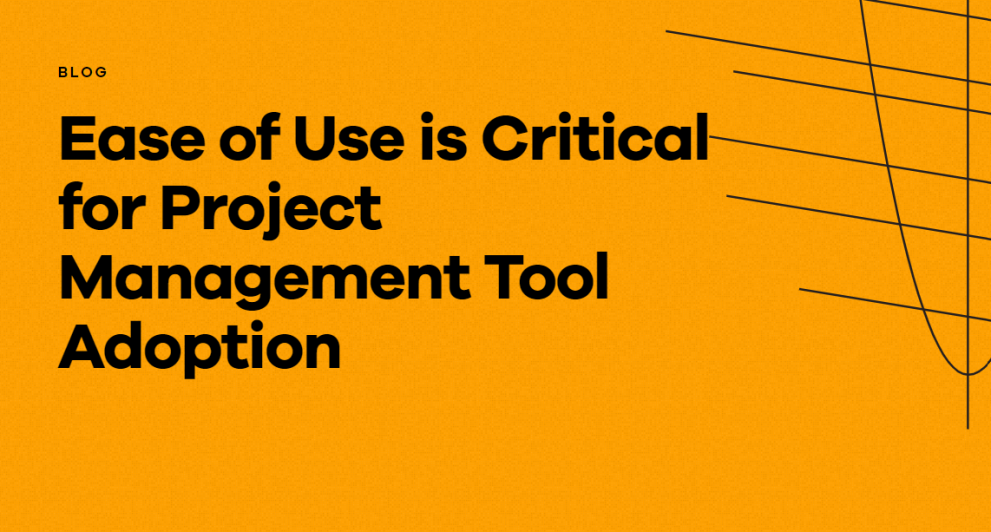 Customization
You want to create a website by your standards and make it just like you imagined it.
WordPress has more than 1000 themes.
They're drag and drop templates, that can help you create your site within a few minutes.
You can choose whatever design you like and implement it. It's highly customizable and will definitely meet your taste.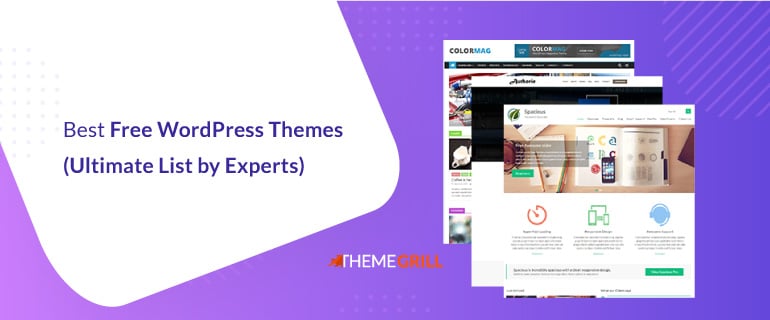 Security
Site security helps your visitors stay safe and can prevent potential attacks from hackers.
CMS usually manages the security by itself and leaves you out of it.
However, even though WordPress has decent security, it's the main target on the internet.
There are 2 reasons for that.
It's open-source – everybody can get to the code
It's the most popular platform
It also relies on plugins developed by different people, which increases chances of the malicious code slipping into your site.

Price
WordPress is a free platform, which sounds good, however…
You need to buy hosting (unless you want to host 24/7 on your own).
Choosing the right hosting can be tricky. There are so many things to look for such as:
Speed
Price
Reliability
And so on
WordPress is free, however, you can't use it without hosting. It's an excellent choice for anyone serious about his or her business.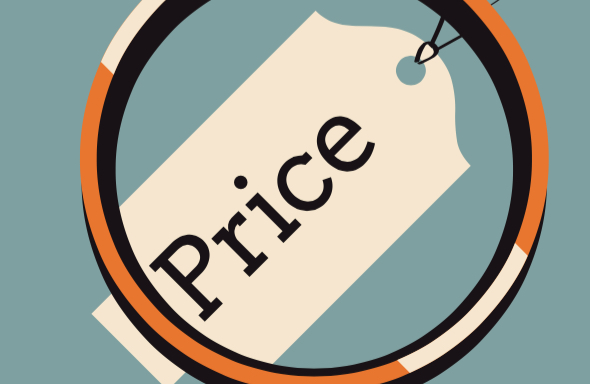 Medium
Medium is perfect for a quick out-of-the-box blogging solution.
It's free, popular and nicely designed – a great WordPress alternative.
It has a large community of readers and you can get paid by writing content people love.
However, everything has its disadvantages. Let's take a deeper look at the Medium to find out if it's the right fit for you.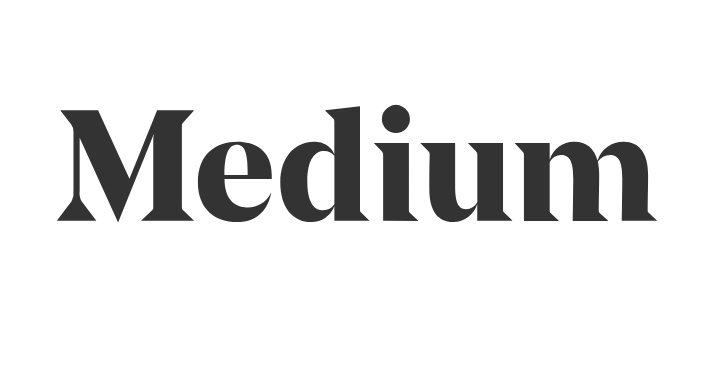 No Technical Knowledge Or Set-Up
Unlike WordPress, Medium offers a more simplistic approach.
You don't have to install tons of plugins, nor set-up the whole website before you can start doing anything.
You'll simply click on create a new publication and Medium will make your own site where you can write your blog posts.
Everything is done for you.
You don't need to do any search engine optimization, nor designing. You simply sign up, create a publication and you're ready to go.
It'll save you tons of time and headaches.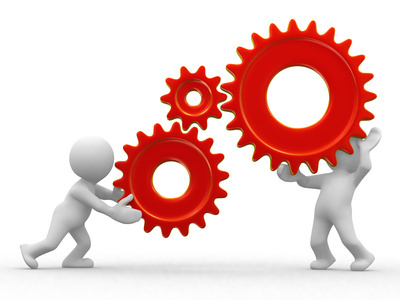 It's Free
You don't have to pay a penny to start.
Medium is a completely free platform, you don't even need to pay for the hosting.
If you don't know where to start, this might be the right place.
You Must Blog
WordPress will allow you to have any type of website, whether it's a blog, photography website or e-commerce.
Unfortunately, that's not the case with Medium.
You can't do anything aside from writing blog posts.
This may seem very limiting, however, if you're just a blogger, it shouldn't be a problem.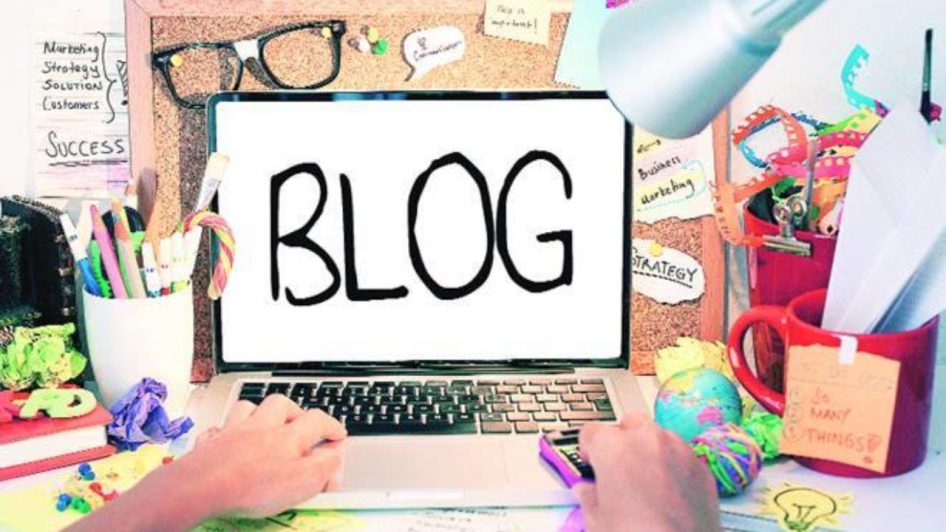 Medium Owns Your Data
You don't own your data, unlike with WordPress and Ghost. You may be wondering why that is important.
The problem with that is that Medium has the full ownership of your blog and content. When something goes wrong, you may disappear – no content, no publication, no you.
That's what has happened to a few bloggers on Medium. You should therefore be careful to not get penalized.
There have also been problems with Medium not showing the blog post to users properly.
In the essence, stay safe and don't do anything forbidden.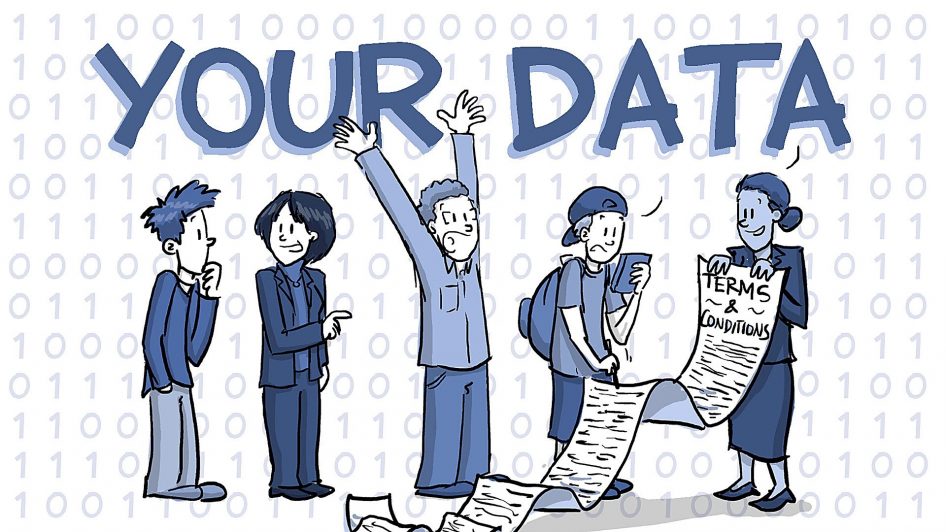 Incredible Security
Unlike Ghost and WordPress, Medium isn't open source.
Nobody aside from the developers has the access to the code. This makes Medium the safest from all 3 platforms.
It's also a big respected site with large security teams working behind the scenes ensuring your content and data are safe.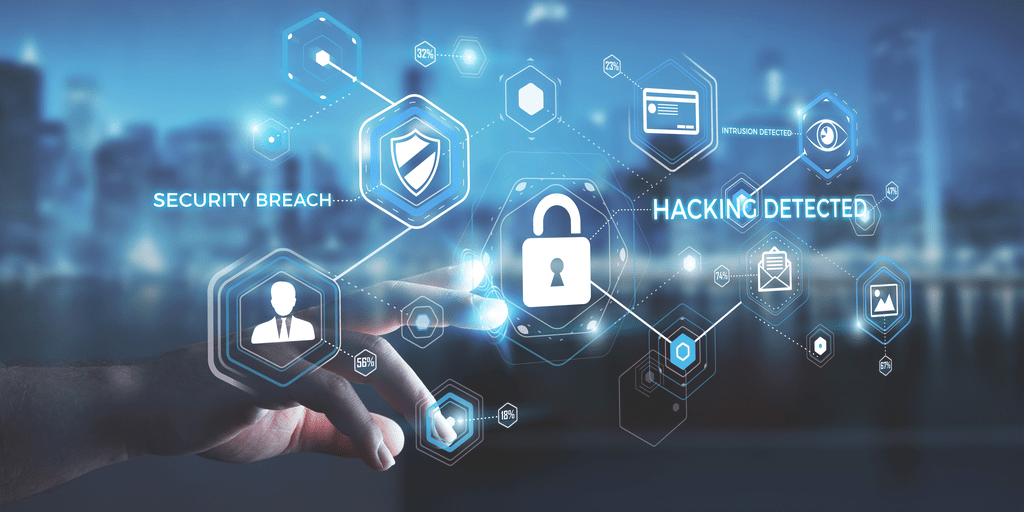 You Don't Have Your Own Domain
This can be the biggest turn-off for most people.
Unlike WordPress or Ghost, you aren't writing under your own domain. Instead, you're writing under the Medium.
However, it's not that much of a deal. People will still see your name under your articles and you can customize your publication.
It just won't be your domain name.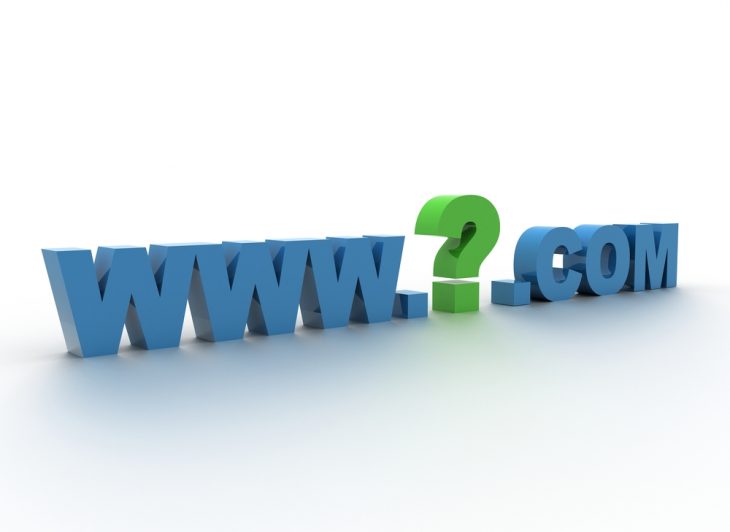 Zero Customization
You don't control the design of the page.
All articles you read on the Medium look the same. The reason behind is that you can't change it.
You must leave everything as it is.
The only thing you have control about is the content. This can be very limiting. However, if you don't want to mess around with designing your site, it might be the perfect solution for you.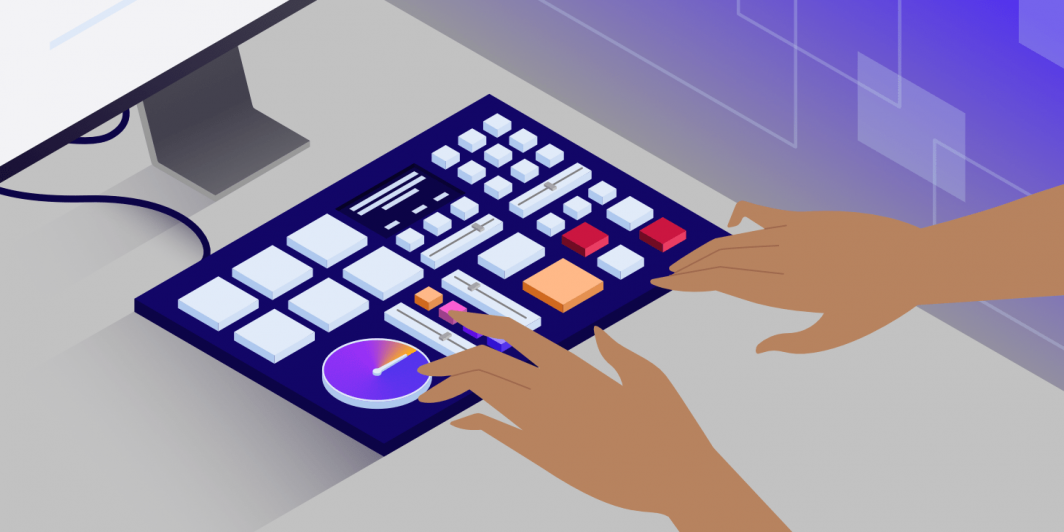 Constant Pop-Ups
We all get irritated by advertisements – they're everywhere.
Medium is no different, in fact, each time you're not logged in you get a pop-up telling you to create an account.
It's very distracting and can cause readers to bounce.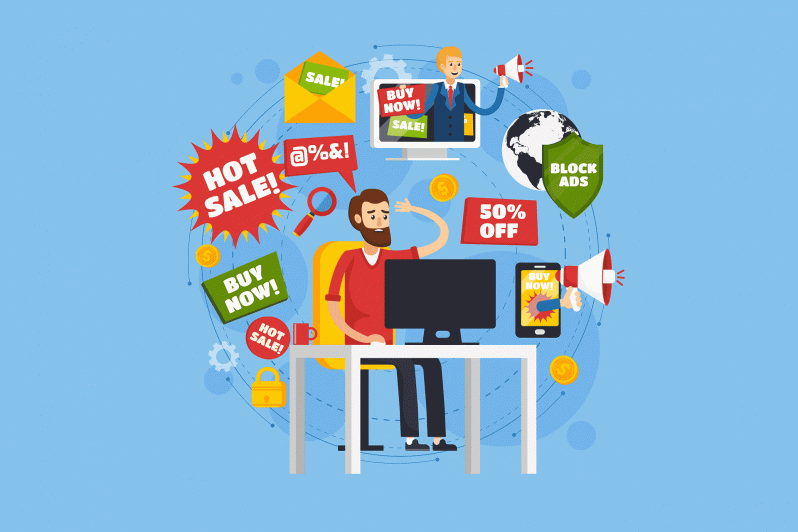 Medium is great if you're looking for a more simplistic approach and don't mind the lack of customization.
It's great for bloggers who are just starting.
Ghost
Ghost isn't the right solution if you mind spending money.
However, the price is nothing compared to things it allows you to do. The navigation is very simple and intuitive.
You have a great editor for writing and you can easily customize it. However, it's blogging exclusive.
You can't do anything other than blog.
It's a perfect Medium alternative.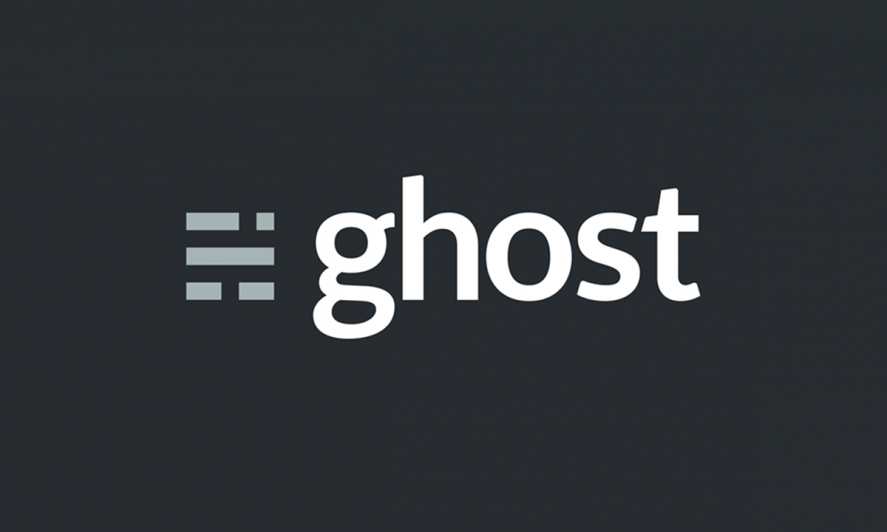 Search Engine Optimization
Unlike WordPress, Ghost handles the whole SEO for you.
"Ghost is an SEO-optimized out of the box platform with standards automatically configured." – Ghost
As pleasing as it sounds, it can lead to potential problems.
Every site is different and it's very important to have full control over SEO like with WordPress.
Unfortunately, that's not the case with Ghost.
You must rely solely on Ghost to make your site SEO-friendly for you.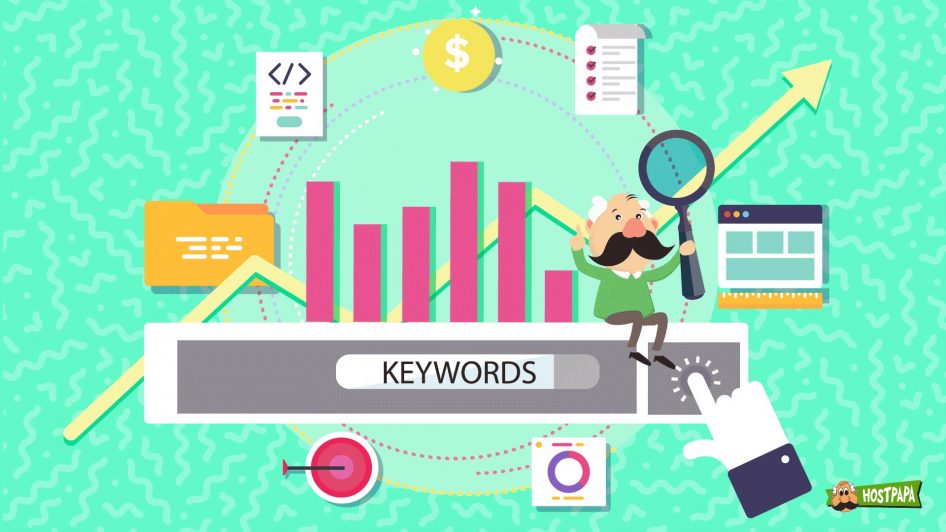 It Has A Price Tag
Ghost is the only paid platform from today's list.
However, if you compare it with paying for hosting, it isn't that bad.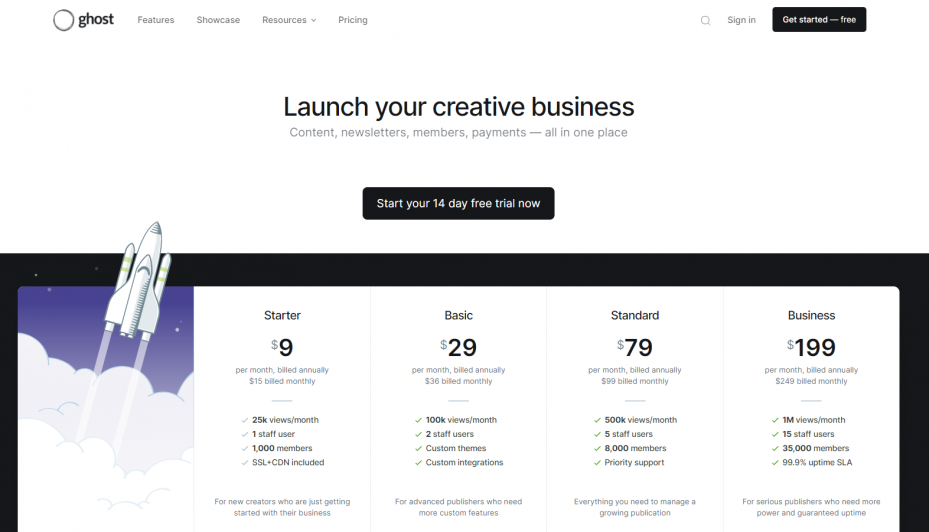 You can start with the most basic package for only $29 / month.
If you're not sure if it's the right thing, you can try a 14-days trial.
Full Data Ownership
You have full data ownership, unlike Medium. You don't risk waking up in the morning and finding out your blog is gone.
You can manage your blog posts, content and website on your own.
You don't have to worry about getting penalized. You can do whatever you want according to your terms.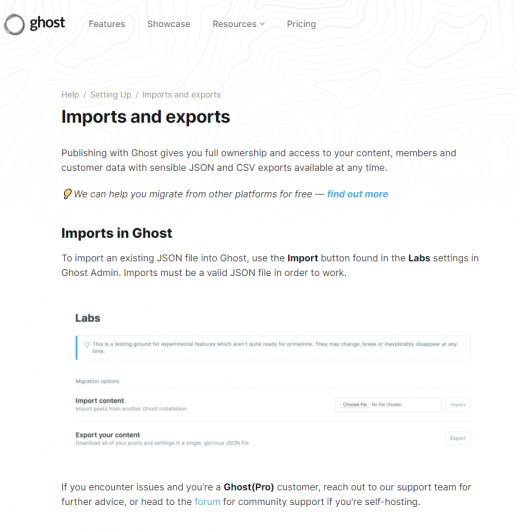 Full Customization
Ghost allows you to customize your website however you like.
You can choose from tons of themes and templates, that can make designing your website a lot easier.
You'll surely find the one you like. In case you don't, you can create your own theme and upload it through FTP.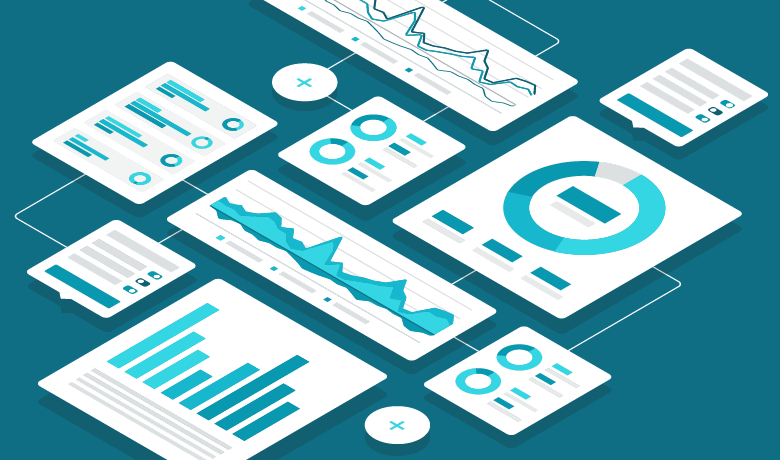 It's Open Source
Everyone has access to the code.
This can be very helpful when you're thinking about self-hosting. On the other hand, it's much more difficult to stay safe from hackers.
There's also a big community of people who will help if you have any problems (not as big as with WordPress though).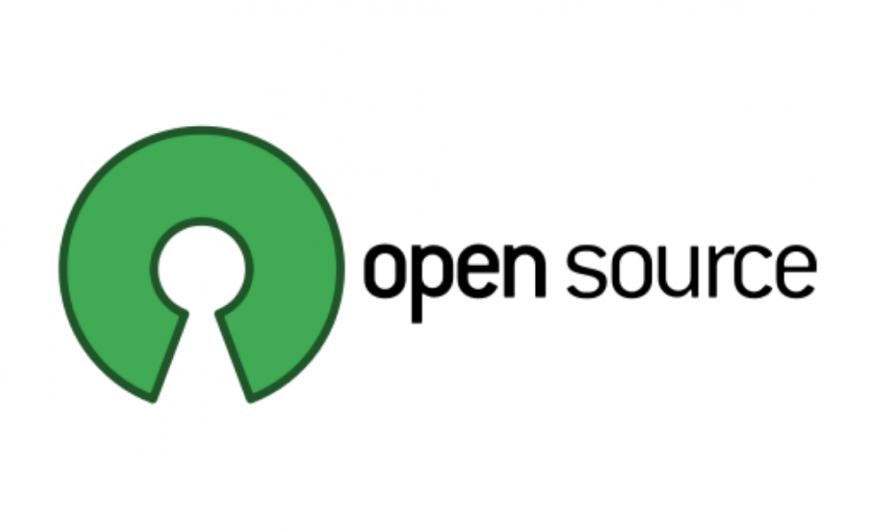 Simplicity
Many people switch from WordPress to Ghost.
The reason for that is the ease of use. WordPress may be easy in terms of designing your website with themes.
However, it doesn't stand a chance in the simplicity Ghost offers.
It's much easier to write articles, edit meta descriptions or share written drafts among the team.
Does it have all robust functionalities like WordPress? – Not a chance.
However, does it get the job done? – Absolutely.

Ghost is great if you're looking for a simpler WordPress alternative.
The Summary: Which One Is Right For You?
We've talked about 3 most popular platforms.
However, you may be still wondering which one to choose.
This section is for you, we'll summarize everything and help you pick the best platform for your website or blog.
WordPress
If you don't mind the complexity and like the full control over your website, WordPress is the right fit for you.
You don't need to limit yourself to blogging. You can create any type of website you like.
It's a free solution with full customization and tons of plugins.
However, be aware of security though.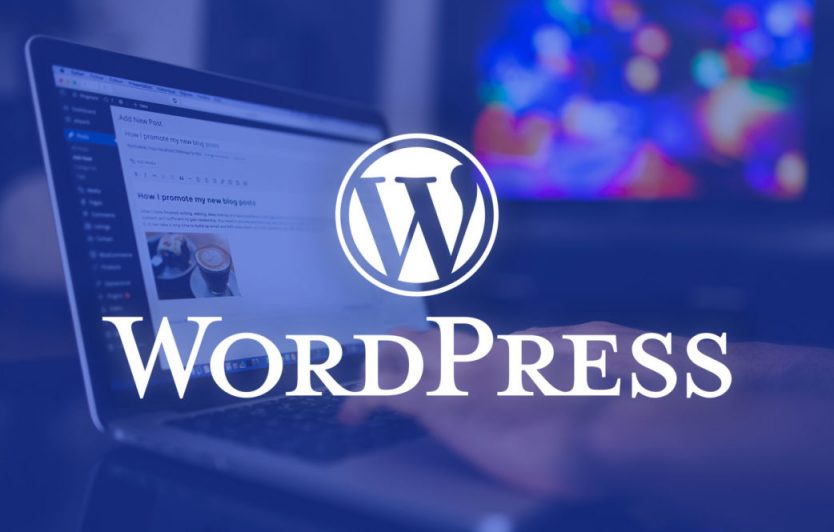 Medium
If you don't mind not having your own domain name and limiting yourself just to blogging, Medium is the right fit.
You don't need to set up anything, nor have any technical knowledge.
You just write and share your content with a large audience.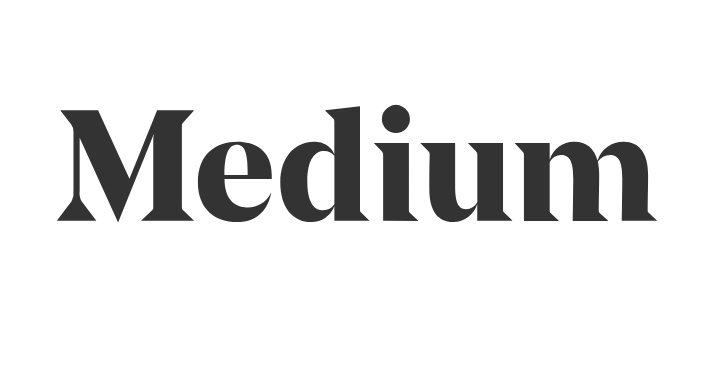 Ghost
If you aren't sure between Medium and WordPress, this might be a perfect solution.
It's something in the middle between the two.
You're still writing under your domain, however, you don't need to set-up everything like with WordPress.
It's simpler and easier to use than WordPress, but you're limited only to blogging.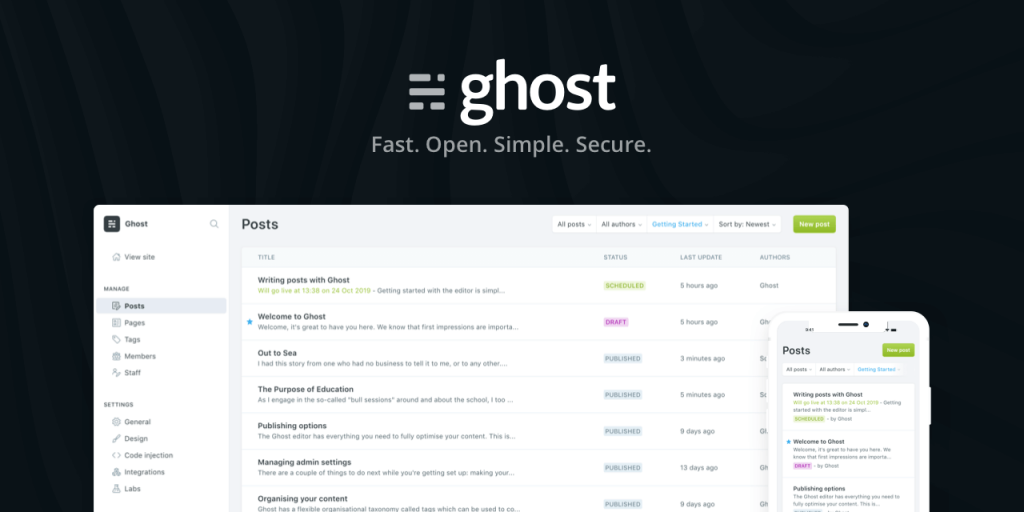 If you don't mind paying $29 / month, go for it.
Choose the right platform for you and start making viral content. Have a website you'll be proud of and get lots of happy readers.