When it comes to social media, everyone has a say on what works and doesn't. Here are 11 social media myths to stop believing if you want your business to prosper.
Time to debunk these social media myths that are killing your business!
Social media is everywhere – you've seen it, and you have heard it. According to Our World in Data, two-thirds of internet users use social media sites, and the numbers increase every day. So why have you been resistant to leverage it for business growth?
The main problem is that many business owners and managers still believe in some old myths about social media that have existed since its inception. No, it's not a magic wand that will just double your profit in a few weeks, and neither is it the solution to all your business problems. However, it is an essential piece of your overall marketing strategy.
Just like other parts of your business, social media marketing isn't easy. Therefore, you need to invest a lot of time and work for you to see results. Additionally, you should stop believing the social media myths you read or hear about.
11 Common Myths About Social Media
Social Myths 1: Social media channels are not necessary
Social media isn't a new trend – it's here to stay.
Whether big or small, your company should utilize social media channels. The modern world is full of social media-driven and tech-savvy youth. And depending on the nature of your business, social media marketing may be necessary to make people see your business.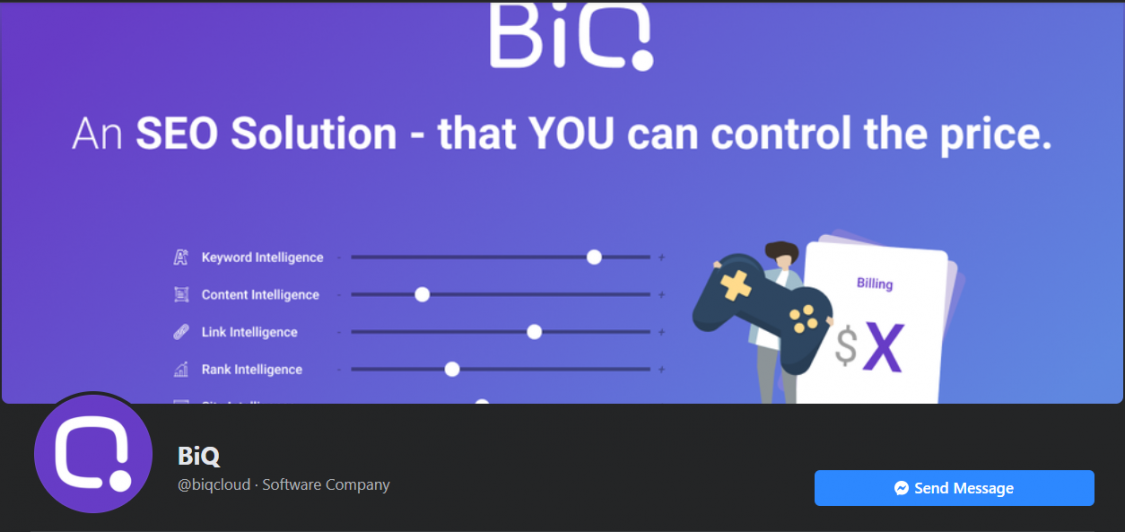 While content marketing generates a higher search volume, you can use your content to increase your social media following. Contrary to what others may believe, social media platforms give your audience an easy way to share content.
Have you stopped to ask yourself why large corporations like Apple, Microsoft, and even Google spend time building their social media presence? It is because it has evidently worked for them. Therefore, learn from these mega-corporations and set up social media profiles for your business.
Social Myths 2: Separate content marketing and social media
Content is fire while social media is gasoline. This means that you need both, you can use social media to make people aware of your content and still market your company in the process. Just like email and social media, social media marketing and content marketing should work together.
For your content to rank highly on search engines, you should write content for both your readers and search engines. Therefore, consider using BiQ Content Intelligence to draft, edit, and optimize your content before publishing it on your social media platforms.
You will be able to see BiQ's Content Intelligence real-time text editor. At the same time, you'll get your "content grade", and keywords count that tells how relevant your article is. You'll also quickly see if you've included enough keyword density.
Social Myths 3: Social will cause email marketing to fail
You are used to hearing people saying, "this and that is dead." Maybe you have even heard some say or write how email marketing is no longer useful. This is probably the most reckless of them all, mainly because you will need an email to sign up on any social media platform.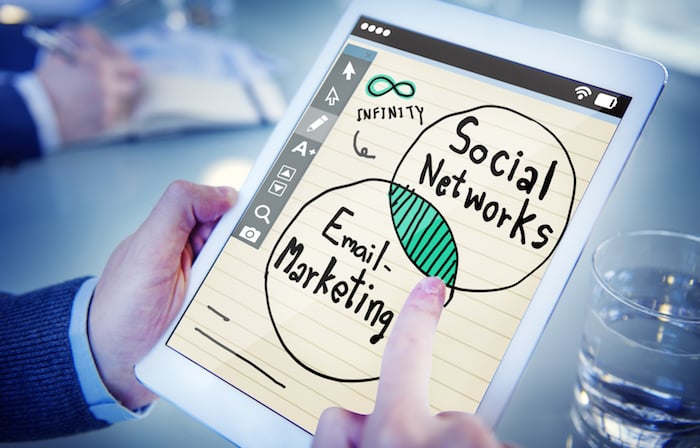 It's also impossible to foresee a time when email marketing will be actually dead. Just like social media marketing, email marketing is mostly a loyalty play, which means that social media is very similar to email. Therefore, both complement each other, and they're not oppositional.
Social Myths 4: Only target fans that will buy your products
Quality is indeed vital, but you shouldn't ignore the possibility of what you could achieve with a large social media reach. Below are some points that you should remember the next time you grumble when you acquire a follower or fan that is located outside your target demographic.
More followers mean that you can quickly gain access to their followers too.
If an influencer follows you, then their influence transfers to you because of your association.
Your fans and followers will refer business to you.
When your followers share your content with their fans, your SEO improves.
Social Myths 5: Post only during weekdays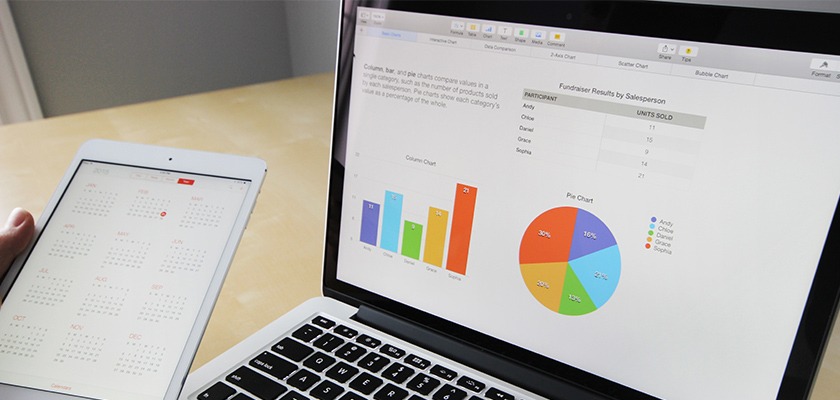 According to Statista, most social media users use social networks mostly in the morning, regardless of whether it's during weekdays or weekends. This doesn't mean that your social media manager should also work during the weekend. Instead, you can launch social media ads or publish posts on weekends ahead of time.
Additionally, it doesn't mean that you should post content when most people are using social media. In fact, your social media marketing strategy will be more likely to succeed if you embrace the use of contra-competitive timing.
Social Myths 6: Social media won't bring impact on SEO
While social media marketing may not contribute directly to your SEO efforts through the obvious methods like link-building, it gives your brand exposure, which increases your online visibility. Having a wide digital footprint helps search engines like Google to label you an authority in your niche. For these reasons, you may want to have a holistic online presence.
Social Myths 7: Just Ignore those Negative Feedback
Ignoring the comments and messages on your social media is ruthless hospitality. Take for instance when a phone rings or when a potential client walks through your door and starts a conversation with you, do you hang up the phone or turn your back on the customers?
No, you don't, it would be very rude to ignore any incoming form of communication, in this case, the feedback from customers. Engage with any incoming feedback, regardless of whether it is positive or negative. Responding to the feedback shows your customers that you care about them.
But why do many businesses ignore negative feedback?
A large number of businesses post excellent content and get a lot of feedback from people, and unfortunately, all the comments and messages go unnoticed by the business. Just like the way you cannot turn your back on a potential customer who started a conversation, you are not supposed to ignore any feedback.
How then are you supposed to handle negative feedback?
No matter how good your products or services are, you are bound to receive some negative feedback. It is literally unavoidable. However, you have to know how to deal with them instead of ignoring them completely.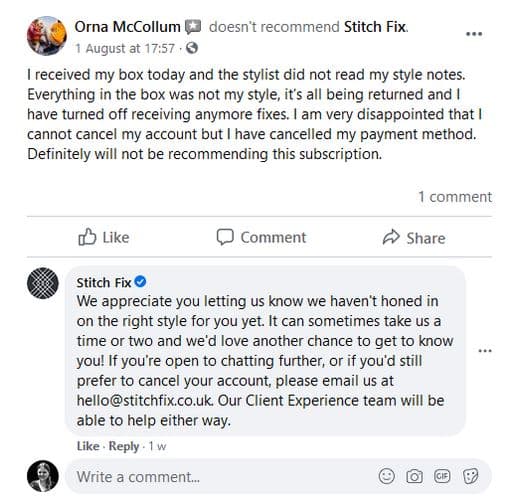 Most of the successful companies out there follow some rules when it comes to responding to negative feedback.
Never ignore the negative feedback
Sincerely apologize
Never make false promises
Be respectful
Remove it from the limelight
Personalize your message
Reply immediately
Explain yourself
Be willing to learn from your mistakes
Give positive feedback.
Social Myths 8: More Likes = More Successful
Have you ever noticed that nearly all social media platforms keep a tally of the likes and counts of follows on your business page? When social media started being utilized by organizations, everything was about statistics.
The bigger the number, the better the business performance; but today, things are different. Social media has become the main marketing channel and the way we interpret numbers is different. As you keep finding content for your Facebook page, or even scheduling Tweets, you need to know if your efforts are paying off.
You have to know that the likes don't relate to how successful a business is. And counting your followers thinking that it is the measure of your business's success is just a vanity metric. Although having a large following can be useful when it comes to reaching potential clients and trustworthiness, it is not a symbol of how successful you are.
One thing is for sure, you cannot take your social media likes to the bank. The only way to measure and judge your success is by focusing on the revenue it makes. Instead of focusing on likes only, try shifting your focus to something else like the engagement rate.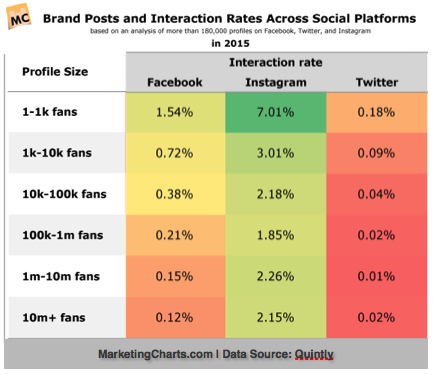 Many people tend to forget the pages they like, so a high number of likes doesn't necessarily mean that your brand is successful. The engagement rate will show you how people are connecting to your brand. A higher engagement rate also means that the possible reach of your brand is excellent. Don't pay all your attention to social media likes; instead, try harder to get more customers to engage with your content.
Your engagement rate will also allow you to get a greater picture of who your competitors are. You will be able to know what your customers like and what they don't, hence improving their experience. Take for instance, how Netflix is using the data they gather to deliver more enjoyable content to its users.
Social Myths 9: You'll see results in just a month
Social media is here to stay and businesses all around the world know that. However, you won't see the result in just a month, establishing a social media presence takes time and a lot of effort. You have to put in the needed amount of dedication and effort to nurture the right presence on the right network.
Having a strong and great social media presence is good for your business. However, this will only transpire after you develop a large following and learn how to offer your clientele what they need. Some ways that you can use to establish a strong social media presence are:
Identify the objectives: you must have a goal in mind for you to get all the benefits of social media.
Pick the right platforms: there are many social media platforms; however, you don't need to use all of them, just pick the one that works best for you and your brand. So, which channels does your business use at this time?
Create a profile
Understand the needs of your clients
Connect your profile to your website
Share with everyone
Have a social media strategy
Create excellent content
Engage with everyone
Reply to engagements
Social Myths 10: Focus Only on the Youth
Did you know that 60 percent of the adult population uses a smartphone to connect to the internet? You might as well be shocked by how the older generations are on social media too. Unfortunately, businesses are more obsessed with reaching millennials and marketing their products and services to them.
This might be because they are tech-savvy. This fact might apply to millennials only. However, the same applies to the other generations. There are many baby boomers out there that own a smartphone and are conversant with all its features, so avoid ignoring them!
The way you market your brand to the millennials is different from the way you are going to market it to the older generation. Strategies and trends like Generation-Z and millennials might not be successful on older generations.
An important thing to note is that social media has now become every generation's day-to-day routine for dissimilar motives. It is one thing to fail to identify the right channel for engaging with the older generation and another thing to completely disregard their presence.
Social Myths 11: Ten posts a day will get me a lot of followers
You should try as much as possible to keep your postings as minimal as possible unless you are a news organization. But, don't be too infrequent in posting on your social media. Audiences will forget that you even exist. On the other hand, posting too frequently will cause irritation and customers will dread seeing your posts congestion the feed.
Some factors can also affect the number of times you can post in a day, for example, your marketing goals, the number of posts you have already published, and your audience's demands.
Conclusion
These are all the popular myths debunked!
Contrary to the above common social myths, social media marketing is a powerful tool for businesses looking to increase their reach. Your customers are on social media, so why aren't you there?
You need to go to where most of your customers are. You will be missing out if you are not using social media platforms like Facebook, Instagram, Pinterest, and Twitter to speak to your customers.