Your job is far from over after publishing a blog. If you jump straight to the next blog without giving it proper care after publishing, your efforts are going to waste.
Do you know there are activities to be done even after publishing a blog?
Blogging is not as simple as writing a blog and publishing the content. Even if you have a great idea, there are various steps you need to take before you actually publish the blog. You need to take these steps into account to ensure that your blog becomes successful from the offset.
However, it also doesn't stop after publishing a blog. You still have to take the necessary steps and precautions to ensure that you get the same kind of success often witnessed by other bloggers. This article explains all these steps in great detail, and it's a sure way to ensure your blog becomes successful.
Creating a blog takes sacrifice and determination. It's an investment, and as investments go, if you have to do it, you better do it right, which applies to you from the first step you take. So, how do you go about creating and publishing the best blogs? Don't worry; we are here for you. Read on to find out.
What to do to ensure the site's success after publishing a blog?
1. Analyze and optimize your content for search engines
Some bloggers are under the impression that Google doesn't advocate the use of SEO. However, this idea is quite wrong. The truth is that google advocates strongly for SEO, and there are several reasons why Google does that. Want to know why?
Well, optimizing your blog enables Google to provide its users with the most relevant results to their search queries. Google is concerned about providing its users with the right information, and to do this, the search engine's algorithm is designed to look for various elements to provide this content.
Once your content is written, you want to know how it will perform on the search engine result page. You could publish it and wait a few weeks to see what happens in Google, or you can get an idea of how well your content will do immediately with BiQ Content Intelligence.
Enter your content URL and the target keyword in the Content Intelligence's search box.


Content Intelligence will start to analyze your content and show you all errors that can be further improved. Make sure to switch to the Analysis tab on your top right corner.

The 'WordVector SEO' will show your keyword performance. At the same time, the 'Fundamental SEO' tells you the on-page SEO performance.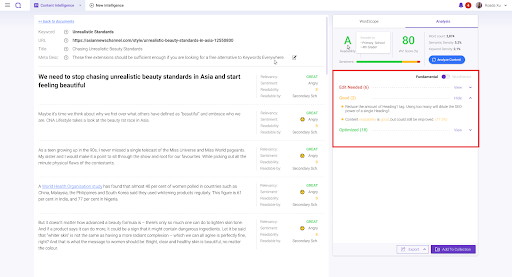 They're a lifesaver if you want a quick insight into how your content is performing. It will unveil all critical SEO errors in your content.
Both the 'Important' and 'Alert' tab shows errors that have impacted your search rankings. Start fixing the errors in the 'Important' tab because it needs your attention more than the 'Alert.' You will see a list of errors and the actions you need to take to fix them.
Start fixing them to improve your content performances today.
2. Before publishing a blog, you should ensure it is mobile-friendly
If you plan to publish a blog, you should also consider the growing quantity of mobile internet users. According to broadbandsearch.net, the number of mobile internet users has grown by 222% over the past 7 years. The figures will only keep climbing.
It goes without saying that optimizing your blog to make it more mobile-friendly should be incorporated as early as possible. However, you may be asking, how do you go about this?
This infographic represents how people consume information on mobile devices. If you want to publish blog content for your mobile users, you have to optimize it for the mobile users' consumption.
When publishing my blog content, I engage my readers more by using the bite, snack, meal technique.
Since the internet has three major types of readers, those who scan the content, others who read the entire content, and those who alternate between the two, you capture all your readers' attention when you use this technique. You do this in three simple steps.

Making a small detailed summary of the article's information at the top to bait your readers with juicy content convinces them to go through the article. That's the bite.

Next, you arrange your content in clearly labeled headings, bullet points, and subheadings for those who want to skim through the content. Write short sentences and paragraphs that can be easily understood. That's the snack for them.
Lastly, you make detailed explanations for the headings, subheadings, and bullet points. You ensure the explanations are full of juicy, tender meat for the audience that likes to read through the entire thing.
3. Submit to Google Search Console
What does Google search console do, and why should you give it access to your blog? Good question. Google search console is free. It's a tool that monitors, maintains, and troubleshoots your site's presence in Google's search results.
Google's search console can help your blog in several ways. Google can help you assess your website optimization when you publish blog content. It will show you where and how you need to make improvements.
You can also use google console to index your site so that Google has the freshest view of your site.
Google is also great for finding issues with your site and using this information, you can fix your site to get better visibility, among other valuable uses. The tool could alert you to URLs that have problems and require your attention. You can send a report back to google once you're done fixing them.
However, keep in mind that the google search console only works for Google. It isn't meant to help you with your indexing on other search engines such as being. However, being that it's the biggest search engine out there, it can't hurt that much. You could try it out.
4. When publishing a blog, you should share the content on social media platforms.
There are literally more than a dozen reasons why you should share your content on social media, and I can't possibly list them all here. However, let's talk about a few reasons why you should do this.
Social media platforms provide free traffic for your blog. If I can ask you, how many times have you been browsing on your favorite social app and found yourself clicking on some interesting link? I do it all the time, especially if the headline is catchy.
How much more traffic do you think you could get from this one simple decision? You could also use your site to cultivate even more traffic for your site by engaging with your audience on the platform. You could also use the platform to inform your audience of any new content you publish!
The illustration below shows the number of adults found online in various social apps that you could reach with your content, according to Pew Research.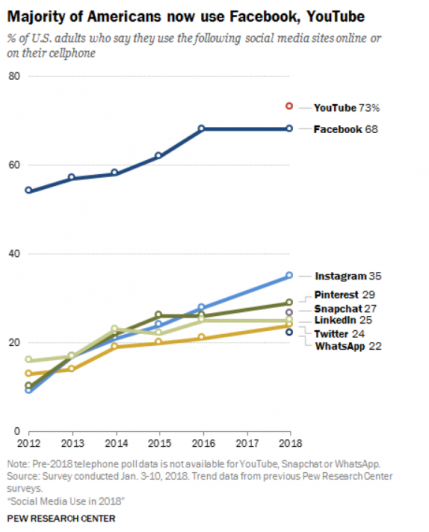 Social media platforms can help you present your brand and get more people to become more aware of it at no cost. You can also post any content you want, as often as you need to.
You get free publicity, space where you can build your brand and a place where you can evaluate your blog's progress through your audience's interest!
5. Answer Quora Questions that your blog post answers
Did you know that you can promote your business with Quora? No? This is how I get more traffic after publishing my blog; let me show you how you can do this. To do this, it would be best if you chose a blog post from your blog that answers or offers a solution to the question asked.
The blog post should have several examples and a legit solution to the problem; otherwise, it won't work very well for you. You could then place the link on Quora. Doing this will help you get a lot of traffic to your site and boost your reputation as a leader in your industry.
You could either find a new, relevant question to answer periodically or search for one that has more than a thousand views weekly. This is the best strategy to get more traffic to your site.
It would help if you answered questions in a helpful non-promotional manner to come off as genuine, attract more traffic, and add a link. Also, ensure that you don't use Quora as a sales platform since this may annoy users who may have come specifically for a solution, which may hurt your blog in the future.
6. After publishing a blog, you should send newsletter emails
By now, if you are getting a lot of traffic, you may be forgetting one crucial thing, converting your traffic, your visitors, into subscribers. Keeping your subscribers updated on all that is happening in the blog separates a newbie's blog from a professional blog.
To make that distinction and graduate to the next level, you need to use an email newsletter. Basically, an email newsletter consists of attached links to your article that you send to your subscribers to update them about your blog.
You can use either of two types: automatic email newsletters and manual newsletters, and they have various advantages.
For starters, after publishing my blog, I keep your users updated using the email newsletters and provide them with more articles that the new subscribers can go through with more ease rather than navigating through my website to find interesting content.
It can also help drive directed traffic since those who subscribed had to do so because they were genuinely interested in the blog.
You can use monitoring platforms such as campaign monitor and track your email newsletter's progress and gauge its effectiveness.
7. Repurpose the published blog into other formats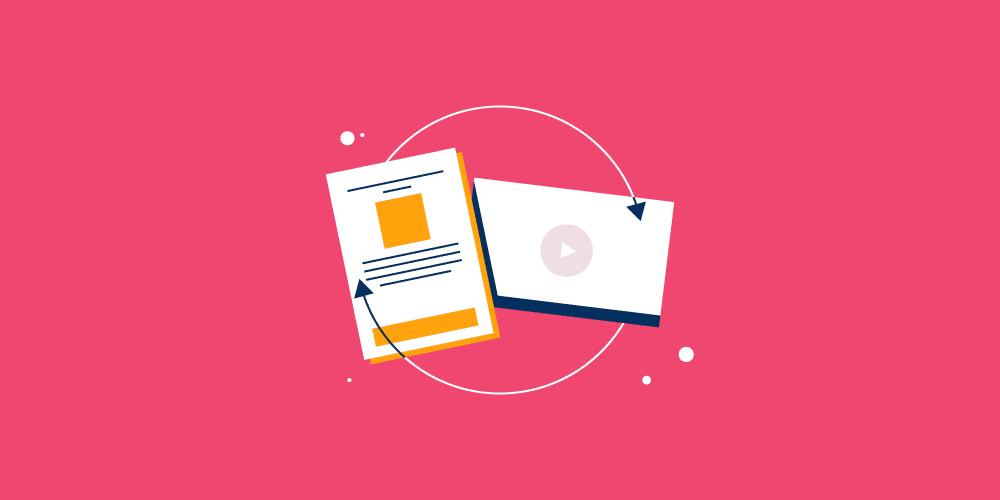 You probably have 'award-winning' blogs that you wrote at the beginning of your blogging journey. Blogs that helped you get a lot of traffic and brought about several conversions. However, you may have probably forgotten about these blogs.
Well, there is still something you could do about them that could help out your blog once again. You could take those blogs and breathe new life into them. Write them in new formats and refresh them, and give them a new perspective that your audience can relate to. There are numerous reasons for doing this.
Repurposing your blogs will help you get an SEO boost since multiple objects that talk about the same content will provide more opportunities for target keywords. You may also get to reach a newer audience by providing them with a different perspective. Finally, you'll get to reinforce your message.
8. After publishing a blog, you should consider doing outreach
Blogger outreach is great for bringing a lot of traffic to your site, especially when done correctly. Why should you do outreach as a blogger? Well, there are a few reasons why. Let's dive in.
When you do outreach, you can leverage other people's audiences. However, the way you go about doing this should be subtle. Ask for guest posting opportunities and learn from established blogs in your niche.
Outreach helps you endorse your product. When other bloggers talk about your product, they help endorse it. One major drawback is that they may say both the good and the ugly. However, this shouldn't be a problem since it helps make your product more authentic.
You could do outreaches by offering to post your blog as a guest and link back to your blog. Doing this will divert some traffic back to your blog. You could ask the blogger to write a blog for you, but you'll have to compensate them for their troubles.
9. Keep track and monitor blog performance after publishing a blog
Keeping an eye on your blog is good since it enables you to know exactly where your blog may have issues that need fixing. If you manage to resolve these issues, find more ways to increase your traffic, improve the blog's SEO, and boost other features, your blog will keep getting better and grow even more.
BiQ offers a rank tracking feature that can help fill in the time lag or missing data you would otherwise see in your Google Search Console.
With BiQ's Rank Tracking, all it takes is to create a rank tracking profile for your website, and you can keep track of your keyword's daily rankings and its historical data since the day it's added.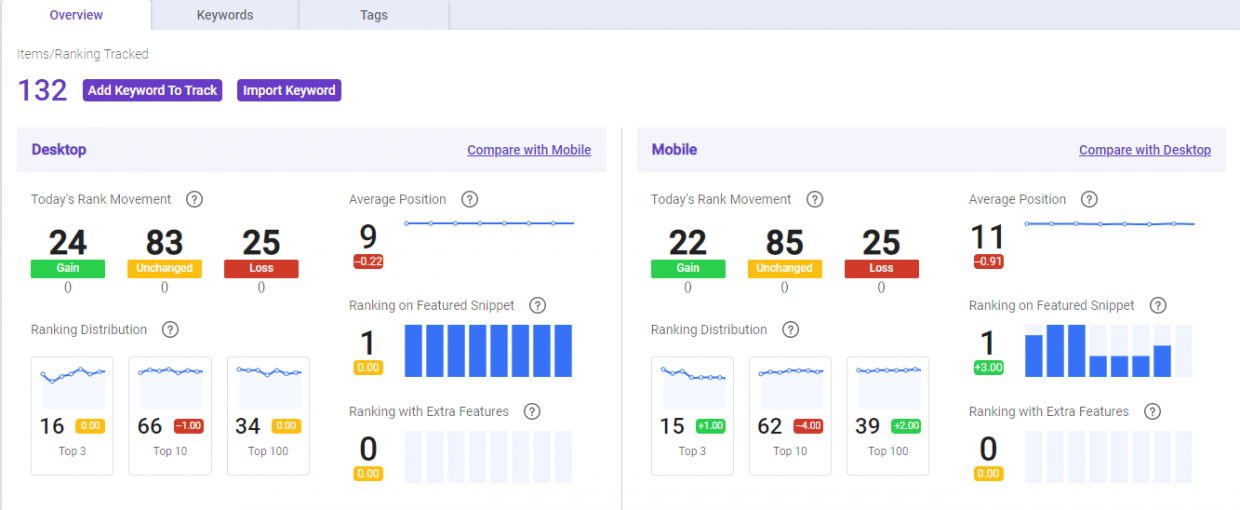 Quickly identify your keywords' gains or losses so you can act in response to secure your keyword rankings from being stolen by a competitor or take the chance to boost your keyword rankings further while it's in trend.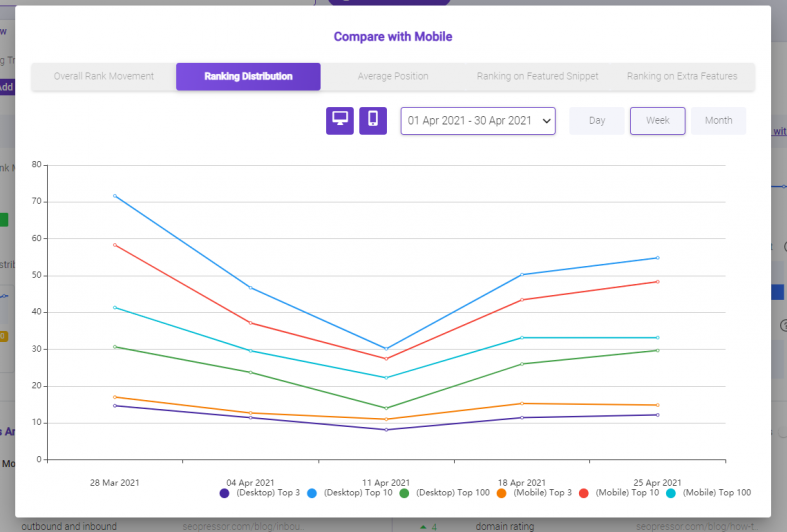 With this feature, be the first to know when something critical happens.
10. After publishing a blog, you should ensure you update your content regularly
Updating your content will significantly help you boost your SEO. Search engines favor blogs that regularly update their content instead of those that don't or do so less frequently. Updating your content allows you to add more relevant information useful for your readers.
To do this, you should first collect your data points and determine which content needs updating. It would be best to research your keyword during every update, improve your headlines to make them catchier, and update the post content. You should also improve your SEO and check out your CTAs.
Conclusion
As you've seen, publishing blog posts is not simple. It needs a lot of work during the pre-publishing and post-publishing stages, and it helps to be thorough, efficient, and determined to produce the best posts and publish them properly to grow as a blogger.
Follow these guidelines and see your blog soar to greater heights after publishing a blog.