Writing a blog may seem easy. But there are several important steps you need to take before publishing a blog if you want to get the ranks and traffic to your site.
Ready to publish a blog? Before you hit the publish button, go through these 10 important steps.
With millions of blog content published each day, it becomes frustratingly hard to get people to read the content. If people don't read your content, your organic marketing goals become unattainable. Here is the secret sauce before publishing a blog that will get people lapping up every word you churn and begging for more.
10 Steps To Take Before Publishing A Blog
Here's what to do before publishing a blog post:
1. Do keyword research
You have to identify the need first; this is the key to learning how to publish a blog post. What do they miss in their lives that they won't resist if you offered it to them? That's what keyword research is all about. Before you start writing, bury yourself in keyword research.
Keyword research is a process that entails understanding the phrases your customers use when looking for your products, content, and services online. It entails analyzing, prioritizing, and comparing your website's best keywords.
Start the process by thinking about how customers can find your business or website. Then, use AI-powered keyword research tools to expand on those ideas and get more keywords. The best of breed among them is BiQ's Keyword Intelligence.
You can research your keyword by using BiQ's Keyword Intelligence. It allows you to collect data on keyword volume, styles, competition keywords, related keywords, and more.
What makes BiQ's Keyword Intelligence unique from all the rest is its keyword analyzer feature. It sheds light on why someone might be using a certain keyword in a search engine. Using this data helps to amplify relevance and value with your blog post.
But after you find all the keywords, how do you know which is the best? Here is a simple solution: Use SEO metrics to zero in for value before adding them to your content plan.
If you are uncertain which keyword to use, BiQ's Keyword Intelligence allows you to filter keywords based on their volume, trends, and other useful metrics. A high-volume keyword means it can bring more traffic to your website with less competition.
2. Draft an outline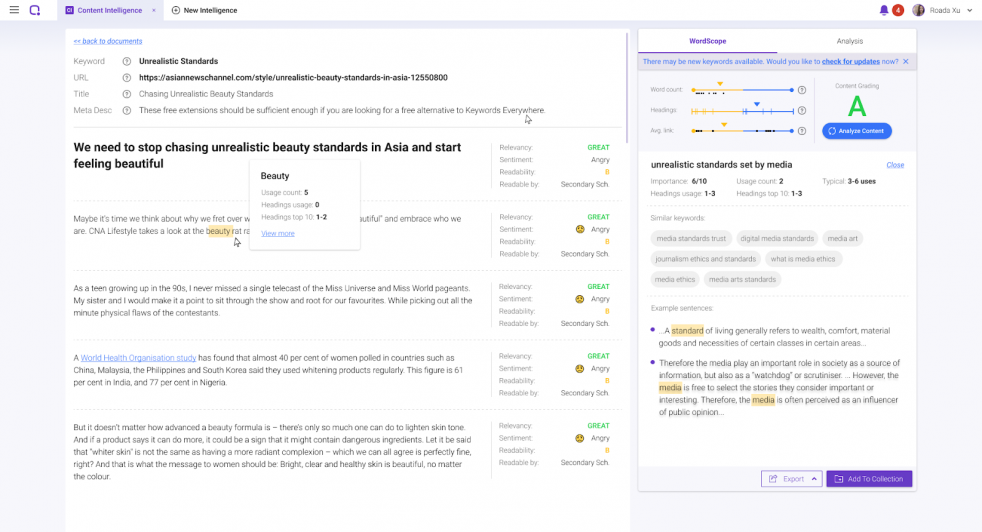 The most infuriating issue that readers find with most blogs is poor flow. It's hard to capture and retain the attention of target audiences if ideas don't flow well.
You will see it often. The post jumps from this idea to a new one and then goes around again to the first idea and so on. It confuses readers.
Give readers a smooth ride. Start from a destination—the biggest goal of your post—and map out the rest of the journey from there.
Your post is not a collection of great stand-alone points but related support points that point back to the main topic. The first thing to do is to approach your content blog not with the content itself but with the post's desired end goal. Start by asking yourself:
Who will be reading it?
What do I want them to take from it?
Do I have any research or data?
What kind of questions does the data or content answer?
Which call to action (CTA) is ideal?
Write down what you need to say. Depending on your motive, there may be some things you can say. Make a list of them.
Suppose you want to write about content marketing, but you do not know where to start.
First, enter 'content marketing' in BiQ's Keyword Intelligence to get ideas for keywords. Go to the Related Keywords tab and filter the list using volume to show the ideas with the most SEO potential.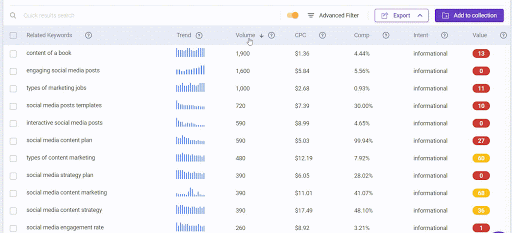 Browse through the list of keywords and see which keywords are appropriate and relevant to the content of your content.
Choose a keyword and add them to the collection. It helps you to organize your content.
Here's what it will look like in the collection.

3. Write an effective blog post title
Before publishing a blog, level up your keyword research to develop an enticing title for both search bots and human readers. It is worth thinking about what your unsuspecting readers want and including the right keyword or two to rank you in the right search terms.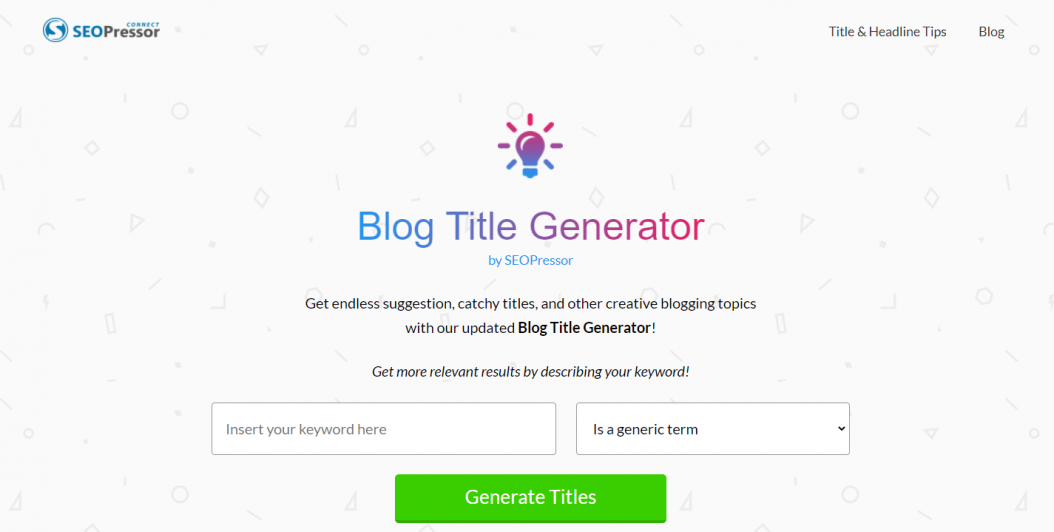 Come up with several blog post title ideas. The golden rule is to create three tittles. Even for geniuses, the first idea that comes to mind often happens to be the most obvious, if not bogus. If you go on and use it, it will not usually represent anything new or interesting.
Try a second idea. Your mind opens up more in the second attempt, and your ideas will begin to gain momentum. You will start to think creatively and produce real novel ideas.
But don't use that just yet. Many of these title ideas will still be based on your obvious knowledge and experience.
The third time is the charm. The ideas that come to mind in your third try will represent your greatest opportunity for blog post titles that shine from the rest. Whatever you come up with on the third try, your competitors are less likely to have thought about it.
Give it time, be patient, and practice often.
4. Write an enticing Meta description
A Meta description is the HTML object with a summary of your page and builds short snippets that you see under the site title in Google search results. A Meta description looks like this:

Google wants authentic, superior quality content in its search results pages. Your Meta description functions to tell Google and readers what the rest of your content is about. It needs to be well written and super optimized to stand out from the herd.
It's best practice to limit the description to 160 characters. However, don't sweat it if you get it to 161 characters. Google isn't inflexible. Instead of focusing on character count, pour your sweat and brains into Meta description optimization:
• Align the descriptions to match your content – do not dupe the user into clicking your link.
• Add a Meta description to all pages on your site. Each should be unique – do not create duplicate content by using the same description on multiple pages
• Ensure to add value to the reader in under 3 seconds. If you don't, they won't click on your link
• If your descriptions are the same, they will not help you get clicks or go up in the rankings.
Please use your keywords.
You've burnt both ends of the candle trying to generate the best keywords for your digital campaigns. Adding them to your landing pages and blog posts is not enough. Failure to include them in your meta description is a big mistake.
A keyword-optimized Meta description tells Google sooner what your content is about. There are probably thousands of sites with better content than what shows up in SERPs, but this one thing brings down their ranking potential.
5. Divide blog posts into several headings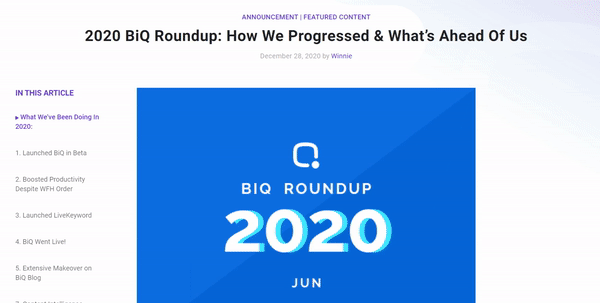 After your title, you'll have to apply your first header to your content. Your blog post's first header should be the H2 header and enter the keyword you refer to in the blog post.
If you need to break down content within your H2 category, you will need to use H3 titles. When that is complete, you can add your second H2 theme and repeat the process. All topics should be separated by at least a few sentences of text.
Suppose you want to measure keyword potential for your different heading ideas, head over to BiQ's Keyword Intelligence. It is a fantastic option for content teams as their keyword research ability is found in the tool.
BiQ Content Intelligence is a fantastic option for content teams as their keyword research ability is found in the tool.
If you're looking to get a general lay of the land before creating a content outline, this will be the perfect fit. Type in the main keyword and BiQ will give you a list of 20-30 related terms to include in your content.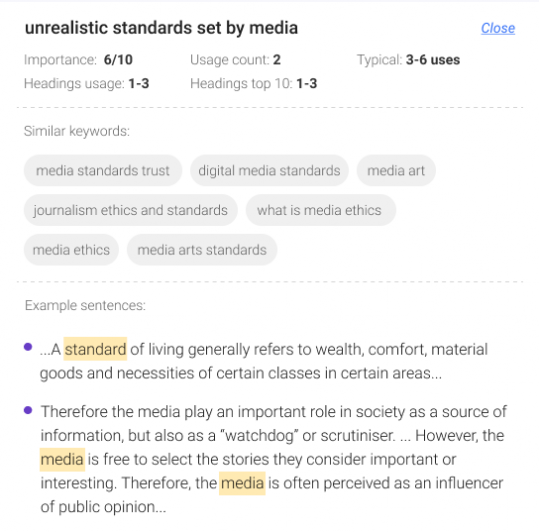 By using Content Intelligence to do upfront research in SEO planning and building high-level marketing strategies, you save time revising content on the back-end!
6. Add and optimize photos
By adding photos before you publish a blog, it helps you spice things up. Visually appealing images make a blog look appetizing to keep a reader browsing. It makes it memorable.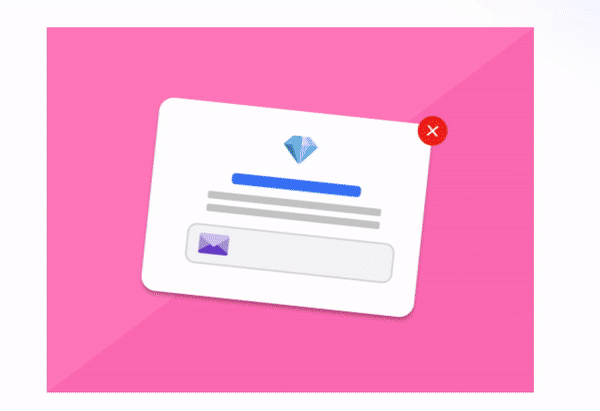 The right picture can convey a strong message to the reader. If the paragraph is confusing, inserting the correct image can help make the meaning easier to understand.
Blogs with photos are more shareable on social media. This is important because the platforms help amplify your voice online to increase traffic to your business blog and the entire website.
So before you publish a blog, remember to optimize your images with alt text.
Alt-text is image information that appears in the bog if the image fails to load on the user's screen. This text helps screen readers interpret visually impaired images and allows Google to crawl and rank your images.
If you right-click on an image in a blog, many content management systems will reveal the rich text module of the image where you can add an image alt text.
7. Link to internal content
You can successfully drive users and bots all-around your site if you use the best in-linking strategy. This tour is important—and the links are the roads—because you want both users and bots to understand the value of the other pages on your site for conversions and ranking.
An internal link refers to links that appear on the same website, linked to another page within the same website. Your links could start from the blog page to the product page or from the home page to the about us page.
Editorial internal link building helps build page usability, authority, navigability. It adds life to your blog posts and improves user experience.
Use keywords to make this even better.

Search engines are often trying to understand your content. Make your anchor texts and the content around the internal links useful for the bots.
If possible, sprinkle a few keywords in your links going between blog posts and product pages. An SEO-friendly anchor text will serve you much better than a bland, generic link.
And don't forget your old pages, there is still gold in the old blogs after you publish a blog.
If your website grows daily, that means content gets relegated to the back fast. But this old content could still have lots of conversions and ranking potential, so it would be wise to remember that in your linking strategy.
8. Proofread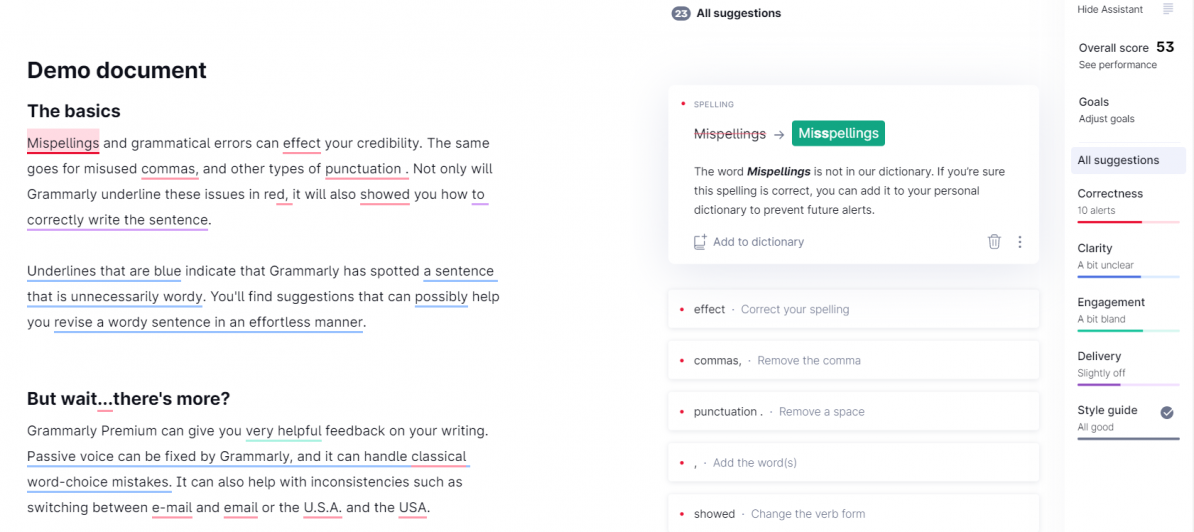 Proofreading before publishing a blog is a must. The first reason is important to all businesses but especially those that rely on web-based content. Website visitors can be easily put off by errors, no matter how small.
Investing in error checking apps is an inexpensive way to reduce bounce rates when you publish a blog. At the very least, you will see visitors stay longer.
It also helps you to sound more convincing, professional, and trustworthy. Proofreading is a great way to increase the content you publish, to strengthen your accuracy and flow.
Even prolific writers make mistakes. Proofreading, therefore, applies to everyone, from the youngest copywriter to the award winners.
Grammar online testing tools like Grammarly are also useful if you would like to write error-free blogs, emails, and presentations. They remove typos and grammar mistakes.
9. Add a Call to Action
A call to action is the part of the blog that tells your target audience what to do next after reading your blog. You can tell them to buy, subscribe, call you, donate, or any other thing that's relevant to the goal of your blog post.
The more details you give your potential clients about your CTA, the better they get to understand what you want.
You can let your audience know what to expect when they click on your link, and you can help prevent lousy leads from clicking on it. Here is a perfect example:
When they first entered the razor market, the Dollar Shave Club came against giant Gillette, who held 72% of the American shaving market. So, they focused on digital campaigns with impactful CTAs, as seen below. Today they are a multibillion-dollar company.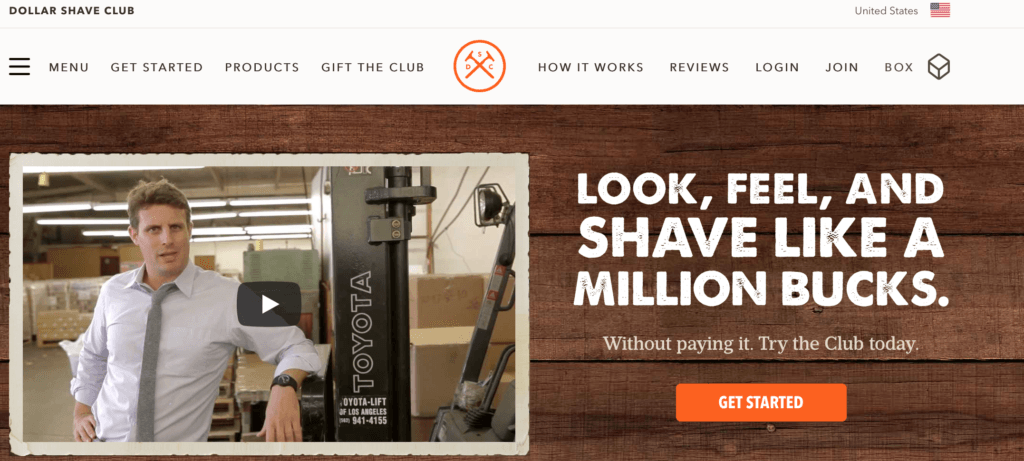 10. Prepare one last check-in SEO
After creating your content and adding all the right keywords, before publishing a blog, make sure you perform one last check on SEO.
Use BiQ Content Intelligence to check on other parts that may need optimization. Here are some examples of what you might encounter:
Add a keyword in the title of the page
Add a keyword in the last hundred words
Including a keyword is in the first section of the body copy
Ensure the keyword is near the end of the page
Add at least one image on the page
Include keyword is in the alt tag on the page
To see where you should optimize, switch to the analysis tab to check on the WordVector and Fundamental SEO optimization.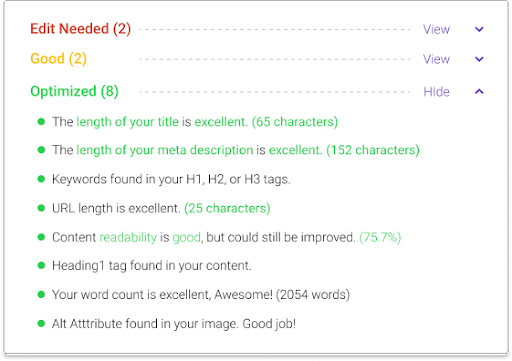 You can use all the insights to guide you in optimizing your content. If you are not sure where to start, you can check out the optimization suggestions at the 'Edit Needed' tab. These are usually critical errors that hinder your content from ranking higher.
With all these tips in hand before publishing a blog, you're now ready to hit the publish button!