From the year 2020 and beyond, it is expected that voice search will continue having a powerful impact for your SEO. Are you or your business ready for this revolution?
Voice search is here. But are you or your business ready for it?
One of the biggest developments impacting the world of digital marketing today is the widespread adoption of voice search. It was first introduced by Google in 2011 where users would just shout a command and they make it happen.
Over the years, technology is making it possible for people to use their voices to interact with devices. Besides, rapid improvements in speech recognition technology have pushed voice search to the forefront of search marketing. 
Imagine not having to get out of your comfortable bed at night to switch off your bedroom lights.
Fancy getting your call picked up when your hands are full by just summoning Google Assistant, Siri, or Amazon?
Even better, presenting you a list of recommended restaurants nearby when you are at a loss of what to eat.
These situations make it seem like typing or texting is something done in the last century. Although it seems like a brand new concept, voice search technology has actually been around for quite some time now. 
Getting a head start on adapting this technology is going to give you a solid business edge for many years to come. And if anything, voice search is only going to get more buzz. Up until here, you may be still wondering if a voice optimization strategy is a good fit for your business. 
"Yes" is the quick answer. Nobody can deny the importance of voice search in businesses these days.
Let's dig deeper and find out what leads to the answer above, shall we?
What Is Voice Search and How Is It Different From Text Searches?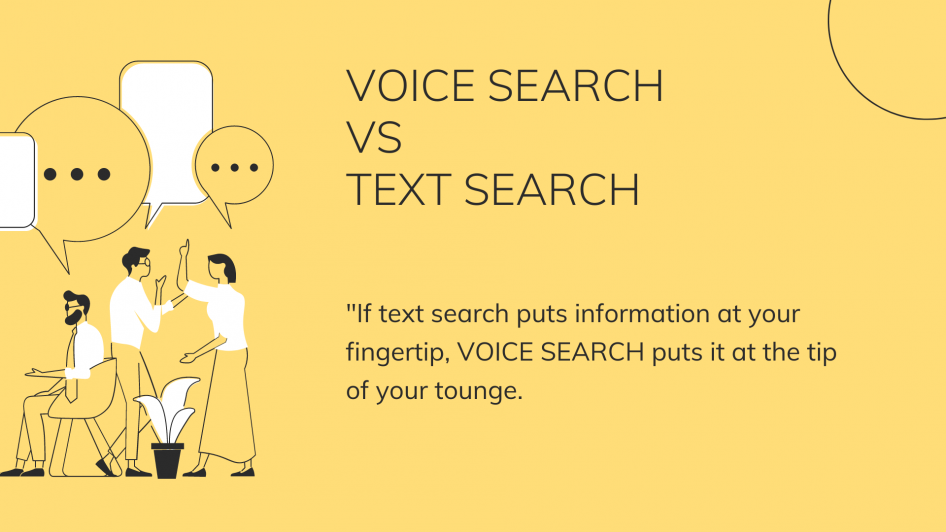 Let's start with what is voice search. It's pretty simple, voice search is a method of search that allows users to search using spoken voice commands rather than the usual typing method.
Written searches focus on keywords. So instead of creating questions or pushing our vocabularies out of first gear, we tend to write things that don't make sense.
For example, if you'd planned on a trip to Taiwan next Saturday and wanted to check on the weather…
…you'd be Google-ing: "Weather Taipei".
This would bring up a list of links and a "position zero" weather forecast for the next 7 days.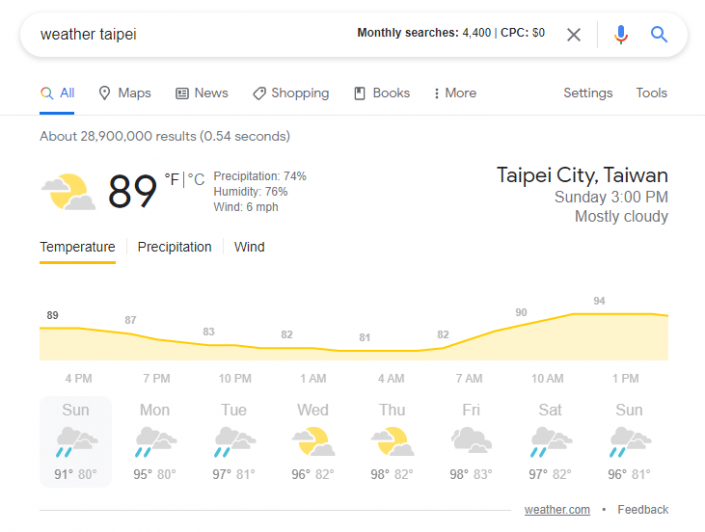 But if you were to make a voice search, you'd automatically search for something like this:
"Hey Siri, what will the weather be next Monday in Taipei?"
Result:
"The forecast is for light rain on Monday, the high will be 22 degrees and the low will be 18.
More specifically to business, marketing, and voice SEO, you might make a quick voice search that looks like this:
"Hey Siri, where can I find a good Italian restaurant near me."
Result:
"The best rated is the Marco Polo Restaurant in Dunhua Road, which averages 4.5 stars."
There are a few points you can take home from these simple voice searches:
(i) You'll notice that there's only one definitive answer on voice search. As for the written queries, you'll be provided with a list of results. 
(ii) Besides results from the first position, no other results were voiced in the search. This means unless you are ranking 1 on the SERP, you're basically invisible in the eyes of the search engine.
(iii) Voice searches are much longer than a regular written search. It is also often structured in a conversational question or command.
Based on these alone, you'd come to realize that semantic search and search intent will become increasingly popular in the online world due to the massive difference when performing a search.
The takeaway is that voice search behavior – the way humans verbalize their thoughts and questions – will constantly evolve as the capabilities of the technology evolves as well.
5 Powerful Impacts of Voice Search in 2020 
By 2020, half of the searches will be conducted by voice. It's rather clear now that more and more people are using their voice – instead of their keyboard – to search online.

Here are some of the impacts or benefits of voice search: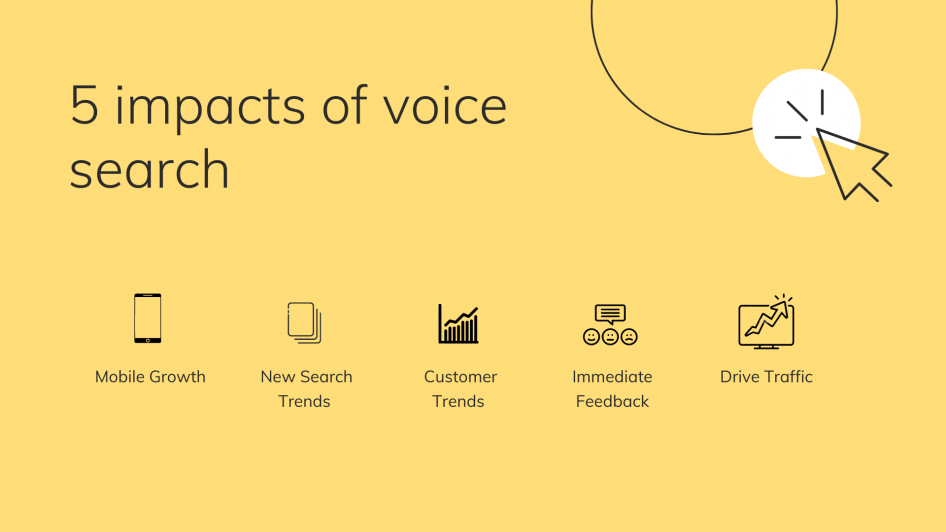 1. Mobile Growth
As voice search represents a much easier process than typing a request, its number of users has been consistently on the rise for the past few years. This effect is enhanced with the increasing number of people owning a smartphone hence the increase in mobile search. If you've noticed, people are more inclined to use their mobile devices more than their laptop or desktop when requesting information these days. 
2. New Search Trends
Theoretically, as the importance of voice search in businesses is getting more apparent, the number of text searches performed could slowly risk losing its position. This search trend is becoming more popular as more consumers are using it on a day-to-day basis to find new products and services.
Keeping up to date with what people search for online can be invaluable to your business. Whether you're looking to inform your latest paid search campaign or need some fresh, trending content for your blog, you can make use of Keyword Intelligence's Trending Searches.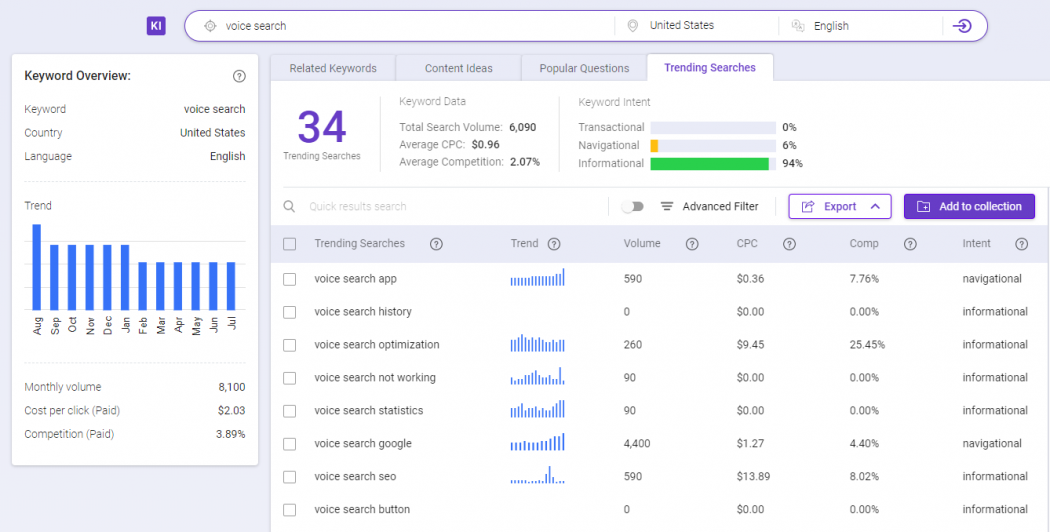 If you still decide to ignore this trend, you're going to lose a source of profit right here!
3. Improved Customer Service
Adopting a voice search strategy isn't just about remaining relevant—it's also about creating a unique and optimized customer experience that will foster relationships and build brand loyalty. With voice technology, users can make interactions with brands more natural and seamless, which encourages retention and loyalty.
4. Gets Immediate Feedback
No other search platform is as fast as voice search. In seconds, you can say what you're looking for out loud and receive immediate feedback. For any brand or business, it is one of the most important assets to have. We live in a fast-paced world; when you execute a command you'd expect the task to be done right there and then. With voice search, you don't need to spend time looking for alphabets on a keyword to enter your query.

5. Drive Traffic
One thing that's obvious is that businesses with voice strategies will be rewarded with higher web traffic. The way this works is that when a voice assistant provides an answer, it will also provide users with the ability to open the website from which the answer was derived. For businesses that successfully implemented voice search, this could mean an increase in traffic if you manage to grab the featured snippet position.
What Should You Do Now To Prepare For Voice Search In 2020?
The good news about voice search is that you don't necessarily have to do anything special or out of the ordinary. The best way to prepare for voice search is to continue practicing the SEO best practices, as you might have already known before this. 
Just make sure to put extra emphasis on semantic search and user intent. Anything you do, try adjusting your marketing strategy to ensure that Google pays attention to you moving on
Let's review some strategies that can help you excel in voice search: 
1. Be Prepared To Listen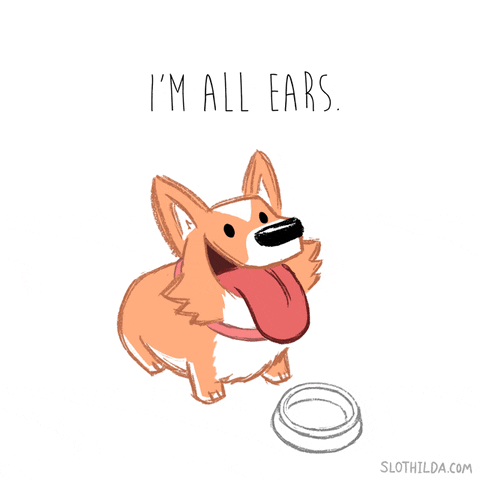 Once again: Voice searches are more conversational than traditional searches.
Yes, websites provide information but voice searchers are looking for answers. In other words, with voice search, prospects will be starting a conversation. They will want you to listen. So your site needs to be ready with answers that respond directly to their questions and concerns.
2. Target long-tail keywords and Natural Language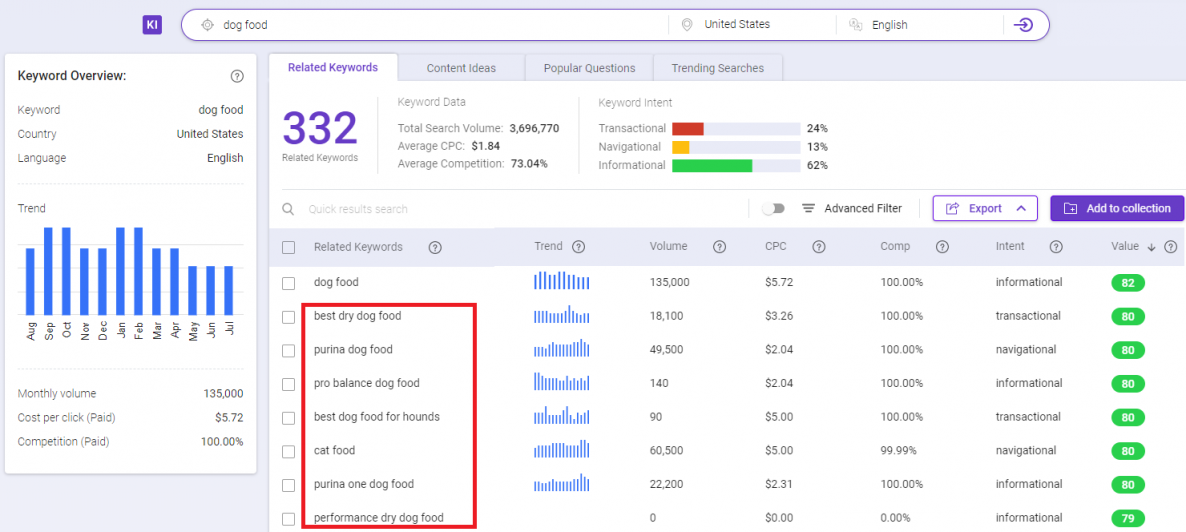 Imagine this scenario: Think back on the way you've asked a friend for dinner recommendations. It's actually pretty different from the way you ask a traditional search engine in "computer language", right?
Voice search means searches like "best wedding destinations" will not be used. Instead, people will search for "Siri, show me the top 10 wedding spots in the world". 
As you can see the differences in the queries made, you'll want to target more long-tail keywords as voice search grows. Voice search questions are usually normally more than 4 keywords in length, if not longer. 
Using certain question-based phrases such as who, what, where, when, how, who, best, why – in your keywords and natural language can help you get your content head by more audiences.
Before you decide on a question, read it aloud and see if it is something you would ask if you were in the shoes of a user? If there are rooms for improvement, then it's probably not going to work for voice until you get them right.
*Just a little recap, long-tail keywords refer to searches that are highly specific. That's why they are usually longer and contain more words. These keywords also have a lower search volume and might get you less traffic than the short-tail ones. But since they are so specific, they will usually convert much better when done right. 
In order to get a higher ranking for voice search queries, you will have to target these long-tail keywords on your website. These long-tail keywords are most commonly used by voice searchers who have an intention to make a purchase and need specific information to do so.
*** On a side note, if you wish to check important metrics (related keywords, search volume, CPC, and Competition right from your browser, head over to LiveKeyword ! It's a free browser extension guaranteed to save your time and make keyword research a breeze for you.
3. Created Content Optimized For Featured Snippets
Marketers need to focus on creating content that is natural and conversational as this is most likely to get converted into a featured snippet.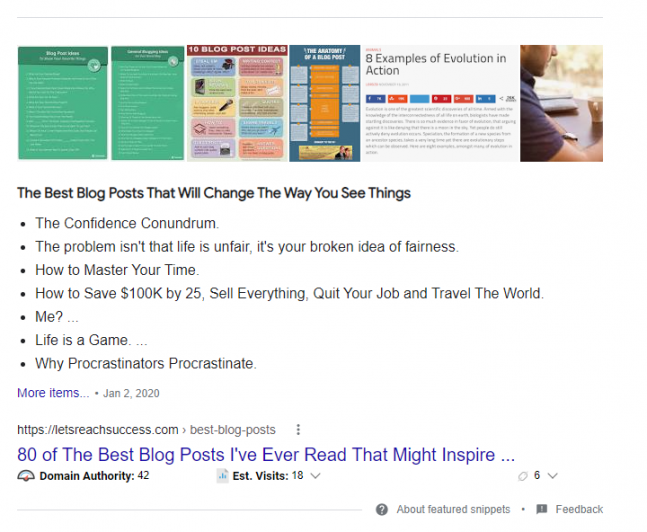 As you would already have known, Google places importance over certain criteria when selecting which website pages will feature in the snippets section.
Hence, you should have a good think about the specific questions that current and potential customers have asked about your services, products, business, or industry of operation.

Now what you should be doing next is to turn these into written answers in the form of long-form content! One really easy way to get featured in the featured snippets section is to revamp your current content.

Some techniques to adopt include:
Leverage the power of semantics, with synonyms or related terms
Use trigger words, like "How," "How much," or "Best."
Use conversational language, as though you were talking to a friend.
Use different levels of titles and headings (H1, H2, H3, H4).
Make sure to have one unique title and meta description for each page.
Include keywords in your first sentence or first paragraph.
Answering the key question quickly and concisely
Revise and updating all images
Get the latest statistics
Featuring links to new and relevant articles on your site
Thinking outside the box; restructure your content and answer the question
Providing in-depth, useful information that is brand new to audiences
Focusing on high-quality yet engaging content is a great way to reach your target audience and get featured in the much sought-after featured snippets section!
4. Start Using Proper Schema Markup
Know this: if your site's schema markup is properly structured, your content will be optimized for voice search.
You don't need to be a professional webmaster or programmer to benefit from knowing this. Schema markup is a global standard digital vocabulary that search engines use to determine a website's content. It is also called structured data or schema and is a form of HTML data that gets built into your web pages.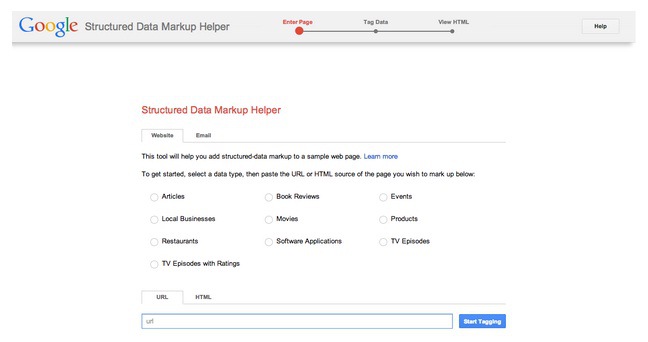 It may sound technical to those of you who have yet to implement them in your strategy, but the gist is that you can use schema to understand whether the content on your site is about a local business, product, recipe, event, article, or something else. 
The point of using schema is to help your site be more easily discovered by search engines. Schema provides search engines with a more complete picture of what your website is all about and your intent.
5. Make Sure Your Site Is Mobile-friendly
If your site still isn't mobile-friendly now, it's really time to make some adjustments to it. Know that mobile is the primary source for voice-driven search.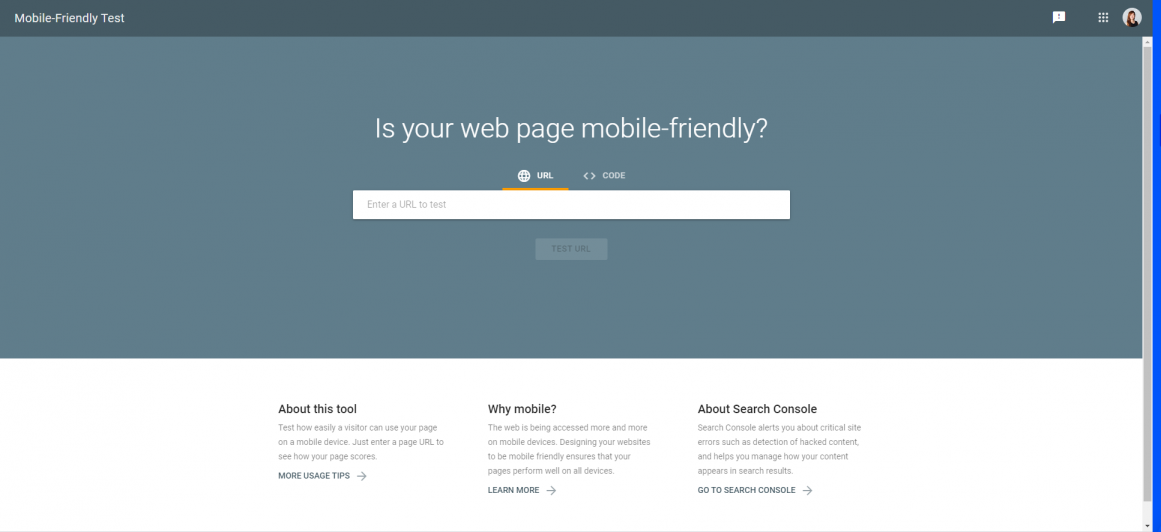 According to statistics, 20%-25% of voice searches are done with mobile devices which corresponds to the fact that one in five phone users doesn't like typing. It's not surprising considering the fact that using voice search is faster, easier, and more comfortable than using both hands to type.
But what does this actually mean for businesses? Well, for one thing, you will need to upgrade your website (if you haven't done this) so your customers could view things correctly on their mobile phones.
That goes to say, there shouldn't be a need for users to scroll horizontally or resizing your content to read it. Pages should also load in under 3 seconds for mobile devices if you truly want the best chance to rank for voice searches.
Some important aspects to consider include:
Is your website responsive?
How fast does your website take to load?
Are your images compressed and indexed?
Can you cache less relevant pages of your website?
When you've got them answered and are ready to move to the next step, don't forget to check these changes on the phone first, before you publish them, to avoid errors which neither Google nor the visitors will be fond of.
6. Add a FAQ Page
Not a lot of businesses opt to work on a FAQ page these days. But with the increase in questions due to voice search, businesses ought to rethink having this page on their sites again.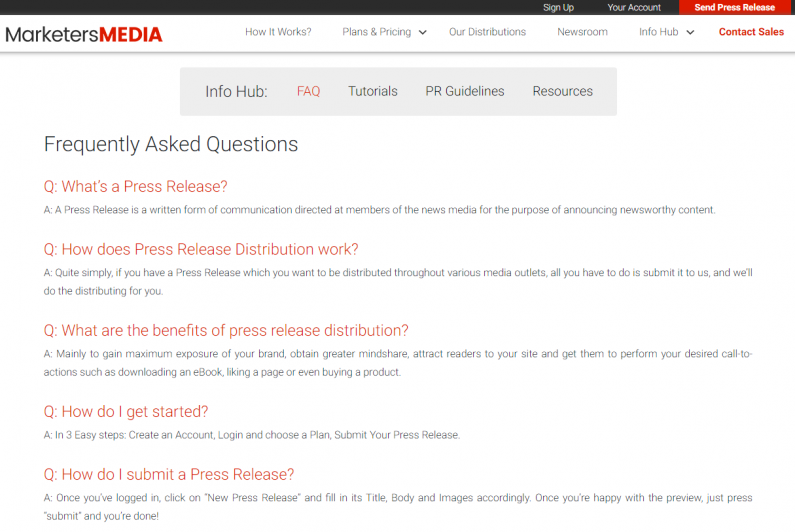 In many ways, FAQ pages are perfect for searching via voice. They make use of question keywords and are formatted simply with a direct answer to them. When creating these FAQ pages, you can group those related questions together but make sure it makes sense to the readers.
Because:
People want EXACT answers to SPECIFIC questions. 
Current voice assistants don't have the ability to read a 600-word blog post and extract the most important ideas down to simple, verbalized answers. Hence, brands should build answers into "nugget" experiences (small pieces of useful knowledge) that live on websites in the FAQ.

So I'd recommend you to come up with specific FAQ pages using natural, conversational language. Answer the questions your users are asking or questions you think they might ask. To understand your potential readers better, there are lots of questions floating around all kinds of forums and discussion boards. If relevant, you can collect them and answer them on your site.
The trick is showing Google that you are the best answer available and deserve a snippet. Now, this may be one of the simplest and most effective ways to leverage content to capitalize on the growing use of voice search.
You Cannot Leave Out Voice Search In 2020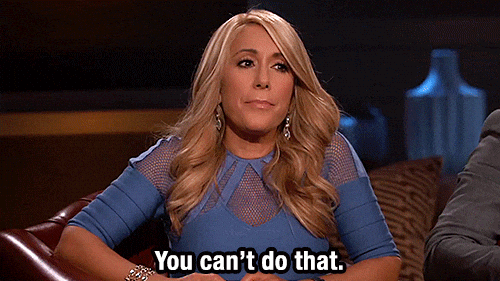 Whatever it may be, remember that voice search SEO is still SEO.
In the near future, voice search will certainly be an integral part of SEO and hence businesses should ensure that their web pages and content are well optimized for voice results. 
Furthermore, having a voice search strategy today isn't just important for ensuring your customers can find you, but it's also necessary when you want to prevent prospects from finding your competition instead.
With voice assistants attracting new users daily, businesses must prioritize voice search for their websites for better rankings of their keywords. Making some changes to the website such as long-tail keywords, using conversational language and helpful FAQ pages are some of the ways to improve voice search result rankings.
What do you think of the importance of voice search in businesses? Have you implemented or working on implementing them as soon as possible because you really should! Share with me your thoughts on voice search in 2020 and beyond!