If you are looking to manage your content marketing more efficiently, UTM tracking is a powerful solution,. Read on to understand what are UTM codes and how you can add them to your marketing strategy.
What Gets Measure Gets Managed
One of the most critical aspects of being a great content marketer is knowing how and when to measure your marketing success. No matter which measurement metrics you use, you always want to prove that you are worth your salt.
Building UTM tracking codes to monitor your campaign's success is the most effective way of ensuring you achieve that success.
Measuring the impact of your marketing objectives can be daunting, especially if you don't have the right tools for the task. Measuring tools like Google Analytics can do just about everything but pinpoint which posts or tweets are bringing you the most traffic.
Herein comes UTM Tracking. Adding these special codes to your URLs is the best way of ensuring you know exactly which tweets or posts are bringing in traffic.
In this post, you will learn what UTM tracking codes are and how to use them in your content marketing strategy.
What is a UTM Tracking Code?
A UTM tracking code is basically a snippet of simple codes that you can add at the end of your URL to track how its content and campaigns are performing. There are five variants of URL parameters that you can track using the UTM tracking code – content, term, campaign, medium, and source.
The dimensions you track using UTM codes also show up in your analytics reports, providing you with a clearer insight into your content marketing performance.
Short for Urchin Traffic Monitor, the name UTM comes from Urchin Tracker, is a website analytics software that was used as the main base for Google Analytics. To help you understand, let's have a look at some quick examples.
UTM Tracking Code Example
If you are promoting a marketing campaign on social media alone, you will know that all your traffic comes from social media. However, building a UTM code allows you to know how much of that traffic is coming from Facebook or Twitter, or even a particular post on one of your social media handles.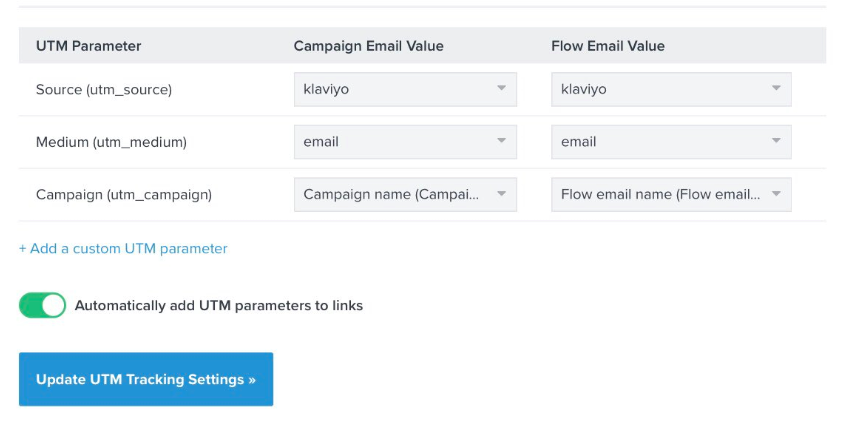 Here's an example of a URL that has a UTM code. The UTM code is highlighted in bold below:
http://website.com/post-title/?utm_source=google
As you might have already guessed, this UTM code allows you to track exactly who sent the traffic to that particular page, which is the source of the traffic.
There are Two Components to the UTM Code
The UTM tracking code has two components that you can use. These are:
UTM parameters – there are 5 separate parameters that you can track using this UTM component – UTM source, UTM content, UTM campaign, UTM term, UTM medium (more information on these below).
Tracking variable – this is a unique UTM variable that you can use to identify any dimension being tracked. The variable always comes before the "=" sign. You can only use numbers, hyphens, letters, "+," and periods.
What Can You Track with UTM Codes?
As mentioned earlier, there are 5 different UTM parameters you can use to track your content performance. For the most comprehensive insights, you must track all 5 UTM parameters. Here's exactly what you can track using UTM codes:
The traffic source parameter enables you to track where your traffic is originating from. You will need to add the UTM source parameter to your URL. Sources you can track using this parameter include Google, Facebook, inbound.org, Bing, or the name of your email list.
Example: &utm source=Facebook
This parameter allows you to track the traffic your visitor originated from. It can be from email, social media, display, referral, etc.
Example: &utm medium=email
The campaign parameter allows you to track how specific campaigns perform. For example, the campaign parameter can help you distinguish traffic between your email campaign and Facebook Ad campaigns.
Example: &utm campaign=email-campaign
The content parameter helps you track which link the visitor clicked if you have multiple links pointing to the same URL. For example, you may have a blog post with two CTA buttons.
Example: &utm content=navlink
The keyword parameter allows you to track specific keyword terms the visitor used to find your website. This parameter is used specifically for paid search ads.
Example: &utm term=growth+hacking+methods
In addition to the keyword parameter, you can also use BiQ's Keyword Intelligence to help inform your keyword targeting and keep your keyword tracking campaign well-structured and organized.
BiQ allows you to sort your keywords based on their values, thereby allowing you to determine which keywords will potentially bring more traffic. The process becomes even more efficient when used together with this UTM parameter.
Why Use the UTM Codes
By this stage, we're going to assume you have a good idea of what UTM tracking codes are and what you can track with them. However, do you know how to use them?
Using a UTM code to track your content marketing campaigns can be as easy as abc. But only if you know when and how to apply them in your website URLs.
Here's what you need to know:
1. Know Where Your Traffic is Coming From
The main reason to use UTM codes is to pinpoint exactly where your website's traffic originates. You can accomplish this using these UTM tracking codes – campaign, medium, and source parameters.
Again, Google analytics displays only the default channel groupings. It doesn't tell you exactly where your site traffic is coming from.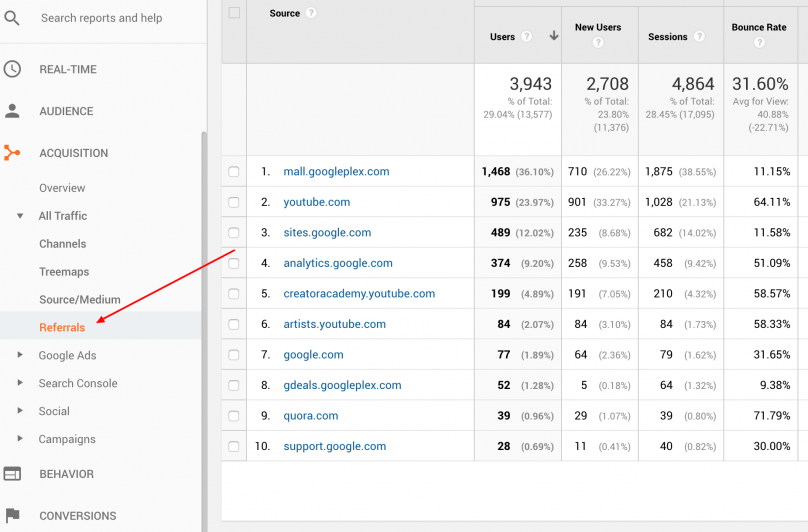 However, these UTM parameters allow you to track your sources with more precision. UTM codes are especially more beneficial in helping you understand your direct and referral traffic in Google Analytics.
2. Know Which Links People are Clicking in a Campaign
Supposing you run an online newsletter. Every week, you send hundreds of links to your email client list about interesting stories you think they will like. You also include a few CTAs in-between to your website.
You will probably have the open and click rate data for the newsletters. However, you may not know which precise links in the newsletter get more clicks, which ones get ignored, and why?
Do people respond to the anchor link or the button? These are questions your UTM codes can answer.
By adding the UTM content parameter to all your newsletter links, you can track the number of clicks each of them receives. You can also create separate UTM content codes for individual banners to track your banner ad campaigns.
3. Group Traffic by Medium
Supposing you run a social media marketing campaign. As part of your content marketing activities, you regularly share your content on different social networks like Facebook and Twitter. These will show up under your "social" channel in Google Analytics.
However, there are instances where you may promote content on social networks that Google Analytics doesn't recognize as "social." You would have no way of knowing your social marketing results on such social networks in such instances.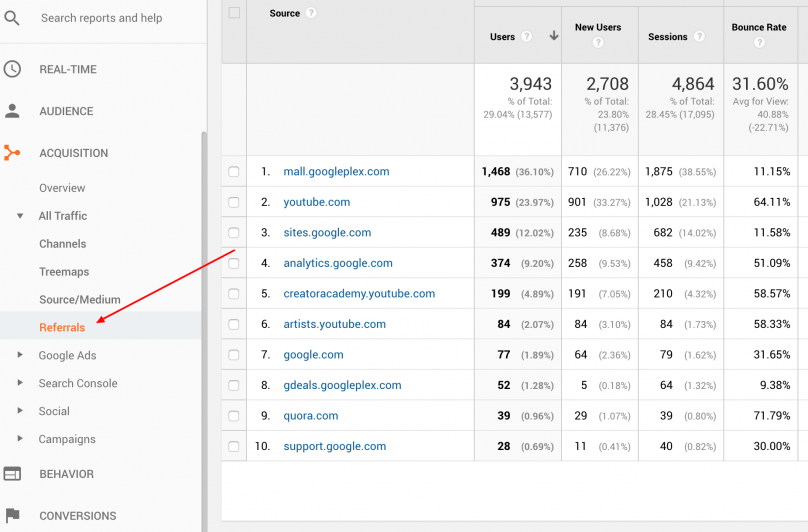 Using the utm medium=social parameter in all your social links is the most effective way of monitoring your content's performance across all social networks.
How Do You Set Up UTM Tracking?
Fortunately, Google makes it easy for you to create UTM codes to track you're your website's and content's performance. Below, we will cover the most popular setup methods:
1. Manual Method
There's nothing technically complicated about setting up UTM codes manually. First, you will have to add the UTM parameter to your website URL manually.
This process is as simple as typing individual UTM parameters at the end of your page URLs. The tricky part is that you cannot afford to make any mistakes in your typing. UTM targeting codes can sometimes get very lengthy. The chances are that you can end up making errors, which is why most content managers don't recommend using the manual method.
But if you simply want to add the name of your campaign or source toward the end of your URL, doing it manually is a simple option.
2. Google URL Builder
Google's URL builder provides you a simpler and quicker way to create UTM tracking codes. To use the program, simply enter your website URL and the campaign source so you can monitor all traffic on the website. The rest of the parameters on the builder are optional.
After filling in all your desired parameters, scroll down to check your URL. If everything is okay, you can copy/paste the link with the UTM code extension into your content or campaign to start monitoring your traffic.
3. Test Your UTM Link
When using a UTM code, be wary of any empty spaces in the code. Some website systems won't parse UTM links with spaces within the UTM code. You will end up with a broken link, which might end up jeopardizing your entire content marketing campaign.
Though not common, it's always advisable that you test your UTM links and even consult a systems administrator if possible. Ensure that your UTM code and data sampling is 100% accurate and working. Anything less, and it won't work.
UTM Tracking Best Practices
Before you add UTM codes to your website campaign links, you should keep a few things in mind:
1. Have A UTM Naming Convention
It's crucial to establish naming conventions that your content marketing team will use. For instance, if some members of your marketing team are using "Twitter.com" while others are using "Twitter" under the "utm source," you will just end up with muddy data.
Therefore, ensure that you agree on naming conventions that will be common for all your UTM parameters. Even capitalizations and spaces can make your analytics strategies to be messed up by splitting similar campaigns into two. It's always good practice to set up rules right from the start.
2. Use Easy to Understand Terms
Your content, campaigns, and source links should all be simple and easy to understand. They should be such that anyone who looks at the code can easily figure out what the codes mean at one glance.
However, be wary that it can be almost impossible to understand what a UTM code means or what it's tracking if it doesn't have context. You'll only end up making your marketing analysis more difficult if your content name and terms aren't easy to understand.
3. Track Your UTM Links Inside a Spreadsheet
Recording all your tagged links will also help your marketing team to stay on the same page. Additionally, you can create a naming convention guide that lays out instructions for tagging UTM links.
A spreadsheet can help organize your UTM links and keep track of all linking procedures and processes. This can be an expanding and iterative guide to help team members know the right steps to follow whenever they come across new project scenarios.
4. Establish a UTM System and Habit
As with most marketing concepts, the most important aspect for many businesses is revenue, not the amount of traffic or the number of clicks generated.
Once you know how to use UTMs, this becomes relatively easy. You can easily connect your UTM tracking data with your CRM to show a clear picture of how different online marketing channels affect your bottom line.
You can also set up goals inside your Google Analytics to measure reader engagement and loyalty.
Most online marketing experts recommend that you track concrete conversion-focused metrics more. These may be email signups and leads generated as they show more promise in terms of conversions.
5. Use Link-Shorteners for User-Friendly URLs
In most situations, the complexity of UTM tracking codes can be directly related to their length. Consequently, your URLs will become longer as you run more sophisticated campaigns, which isn't always the best thing from a user experience perspective.
The best solution, in this case, is using link shorteners to make your URLs more user-friendly. Tools like Bit.ly and Rebrandly can be very handy in such situations. Plus, the shortened link will still keep your UTM parameters intact.
How to Make the Most of UTM Tracking
UTM codes provide its users with an accurate insight into their site performance. But you can enjoy even more benefits from using UTM parameters.
Analyze Content Performance
Measuring your content performance is one of the main uses of UTM codes. Find out which topics resonate with your audience and which formats your patients find to be the most engaging.
You no longer have to rely on assumptions and hypotheses. UTM codes allow you to identify which content and publishing strategies are the most ideal and drive valuable traffic.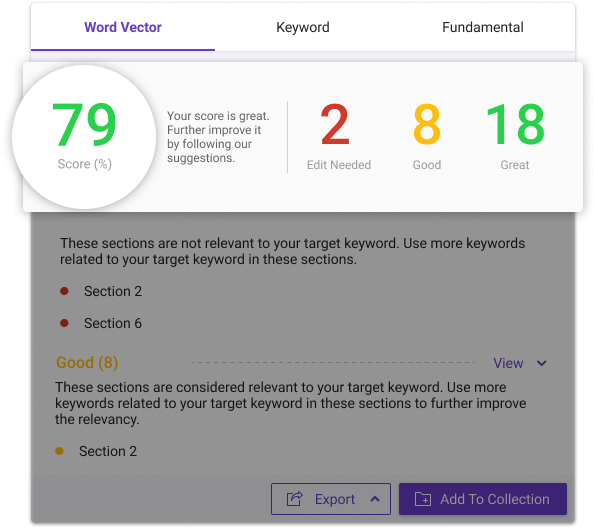 BiQ's Content Intelligence allows you to achieve semantic content excellence and for higher rankings in SERP's.
When used appropriately, BiQ's Content Intelligence provides its users with the exact metrics that are centered towards boosting content visibility. Together, BiQ's Content Excellence feature and UTM tracking make it easier for you to measure your content's performance.
UTM codes provide content managers with quantitative data that they can use to measure conversions. Setting up your Google Analytics program goals will also help you understand and measure your content's conversion.
Besides using this data to monitor your ROI, UTM tracking allows you to optimize your content for existing strategies.
Track Results of Unique Campaigns
Organizing and tracking your content's progress can become a bit challenging, especially if you don't have the tools for the job.
UTM tracking codes can help you build a strong social media presence and establish an active advocacy program that your audience will want to associate with.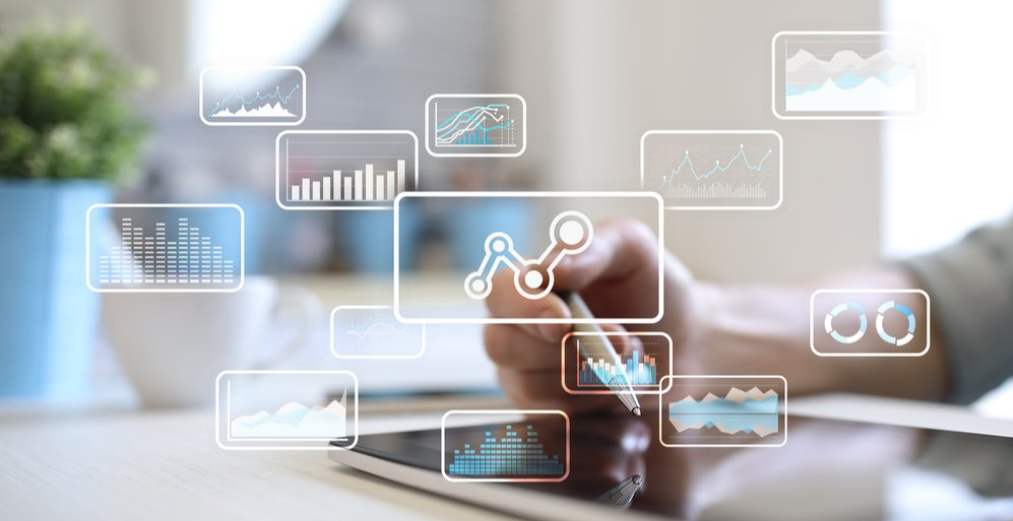 You can attach unique UTM tracking codes to your links so you can monitor and measure how much value they add to your business. This makes UTM an invaluable tool to monitor and boost your content marketing goals.
Key Takeaway: Start implementing UTM tracking into your Content Strategy
It's not always enough just creating links and tracking them using Google Analytics and other monitoring tools. You want to get your target audience to click on those links first.
This excerpt provides you with a comprehensive guide on how UTM codes can drive more traffic to your website. Make the most of these tips to start sharing links that you can easily measure and visitors find enticing to click.
BiQ can help you understand your content better and even as you use UTM tracking codes to monitor your website's performance. Start using UTM codes today!