When businesses fail, it is because the efforts are placed wrongly. If you aren't seeing any results, change. Beware if you are seeing these six signs of bad marketing.
Learn from these bad marketing techniques and make sure you don't do the same.
Imagine you are a business marketer for a second. You're focused on promoting or marketing your products. Tweaking and optimizing them to ensure they meet all your customers' needs while also focusing on increasing your rankings and visibility changes in the SERPs.
Your marketing team says you're on the right path. However, you're not getting the results you initially hoped for.
Sales leads are barely meeting your minimum threshold. And the leads that are actually coming through are low quality. Unfortunately, this has happened even to some of the big-name brands we know today.
It's what we refer to as bad marketing.
You can easily lose sleep over marketing fails that romp up your marketing budgets while generating meager (if any) results.
But sometimes, maybe what you need is to exercise a little patience and see what happens. After all, SEO and marketing take time.
However, in marketing, what matters the most is results. What are the results of your marketing campaign?
What is Marketing?
Marketing has a plethora of definitions and explanations, depending on how you view it.
But the simple version is that it is the process of teaching and informing your consumers why they should buy your products/services over those of your competition. It involves a degree of persuasion and the need to convince your customers to interact and engage with your products.
Generally, marketing is made up of several processes involved in moving your product/service from your business to your customer.
It's the process of creating your product content, identifying your target audience, promoting the product, then moving it through selling channels appropriate for your target audience.
There are many reasons for marketing a product:
Capturing your target market's attention
Providing your customers with specific-low-risk actions that are easy to take
Persuading customers to purchase your product/service
Up to this point, the primary objective of every product marketer is to sell more products. Therefore, it's safe to say that there's no room for bad marketing here.
You must get your marketing strategies right to achieve your marketing objectives and goals. As such, every tactic you use to persuade your customers to buy your products/services is basically marketing. This includes advertising, coupons, sales, social media, and even how you display products on your website.
Signs of Marketing Fails
Sometimes, even with all the marketing knowledge and professionals on your marketing team, your planning doesn't always mean you'll be exempted from bad marketing. After all, we're all prone to mistakes.
Not being able to identify and rectify signs of failure or weak points in your marketing campaign is a sure recipe for disaster. And sometimes, it's just unavoidable.
In this post, we will share with you some common signs of marketing fails you'll want to avoid at all costs. Start acting early, and you could save your company and marketing campaign several thousand (if not millions) dollars in marketing.
1. Losing Customers to Competitors
There's nothing worse than seeing your prospective customers turn to your competitors for their products/services.

If your customers abandon ship immediately a competitor comes into town with a similar product but lower price, then you know you probably did a poor job marketing your product to them. Ultimately, it is the value of your product/service that should be the center of focus during your product's marketing campaign.
Often, the shortcoming of any marketing strategy is the value proposition. You must have a clear and compelling statement that tells your prospects why they should use your product instead of your competition's. However, if you have a poor value proposition, you'll basically leave the door open for your customers to shop elsewhere.
BiQ Content Intelligence is one of the best online SEO tools you can use to ensure you reach out to the right audience with the right marketing proposition.
With this Content Intelligence feature, you'll have access to relevant data that enables you to draft, edit, and optimize your content to ensure you drive your point home to your customers.
And not just your customers; BiQ's Content Intelligence will also provide you with the best content-driven strategies that are SEO-friendly.
Google loves highly optimized and user-friendly content that its users will find relevant, highly informative, and engaging. With BiQ, you can rest assured that your marketing efforts will be spot-on and aimed at meeting all your consumers' needs.
BiQ's Keyword Intelligence is another excellent tool to help you determine your customers' keyword intent.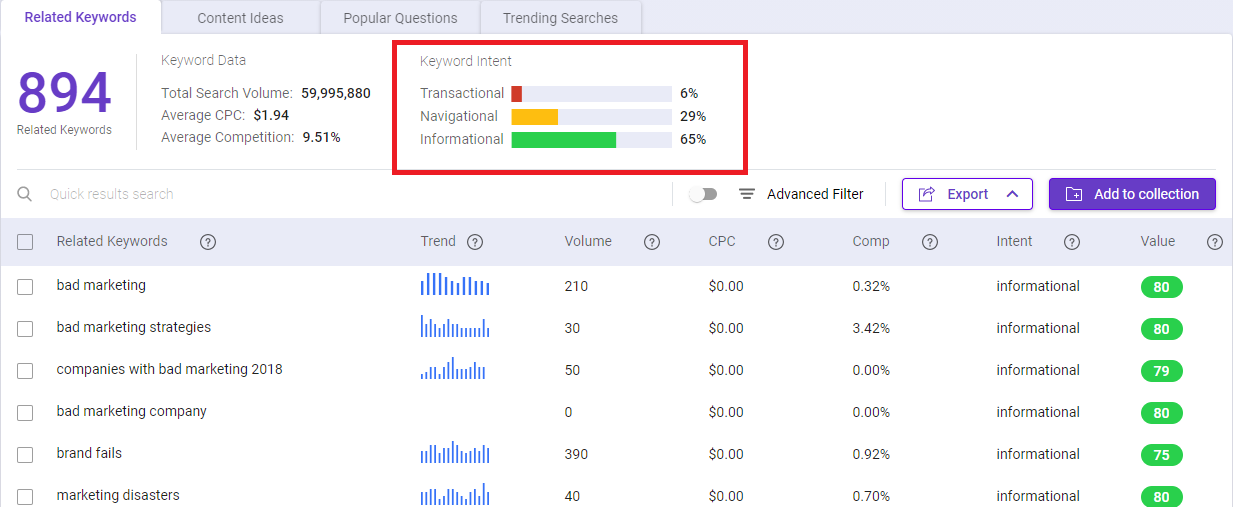 With BiQ, you will always have access to the estimated keyword intent percentages based on the number of related keywords used by prospective clients in the search engines.
This way, you always know whether your searcher's keyword intent is transactional, navigational, or informational.
2. Poor Traffic
One of marketing's main functions is developing and executing effective strategies to attract more prospects and turn your existing customers into raving fans. Yet, most marketers view marketing more as a "cost center," especially when it doesn't generate the desired results.
However, not generating the number of quality leads for your products is usually a strong indication that you're not doing something right. Else—something is missing.
There could be several reasons why your sales team is struggling to find high-quality leads for your website. For instance, your sales team could be struggling to communicate your products' value proposition.
Whatever the reason, it's always important that you check your marketing program to determine what you're not doing right. If that solution doesn't work, then you might need to consult a professional who can offer more guidance after evaluating your situation.
3. Getting Low-Quality Leads
Getting low-quality leads is just as bad as not getting leads to purchase your products.
If your marketing is weak, there's always a chance of attracting low-quality leads, which will eventually turn your sales team's motivation into frustration and disappointment.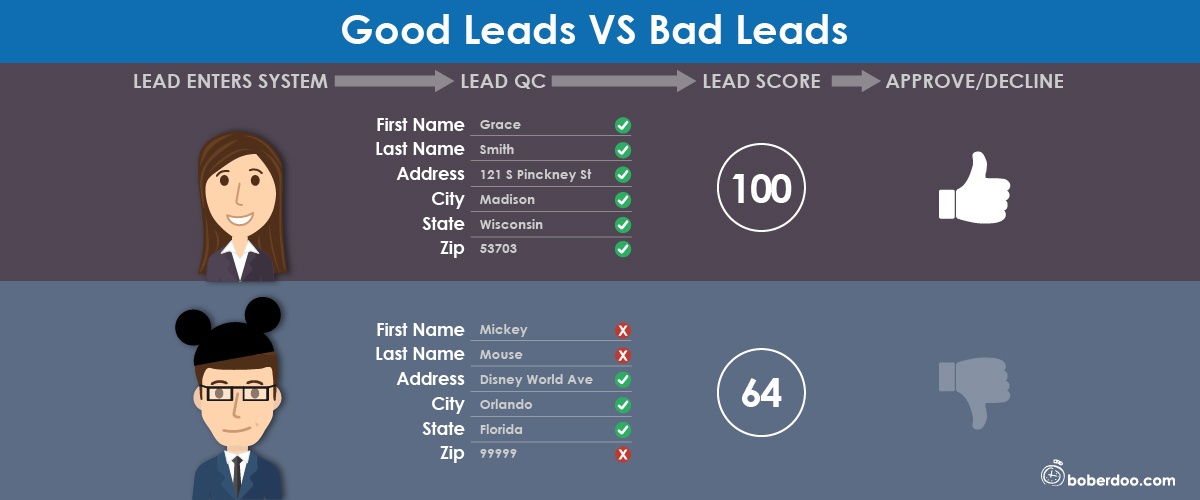 This often happens when you don't have an idea who your target audience is or the right marketing message to send to them based on their needs. A great marketing program will attract high-quality leads who match your desired marketing criteria. These are the people you consider a "good fit" for your business.
However, unless you know who your target customers are or the right message to send them, you will always end up with the wrong leads. Poor leads aren't always willing to purchase products. They might linger around for a while before deciding to leave.
The key lies in how well you know your target customers' description. With this knowledge, you can start developing better marketing strategies that attract even more high-quality leads to your website.
4. Unsure of Target Customers
As a business owner, you might have all the right ideas for your sales and marketing approach. You know the targeted marketing strategy to use.
However, your marketing and sales team is having a difficult time executing your strategies. In turn, even the best strategies can be destroyed by poor messaging, leading to mediocre sales results.
One of the major signs of bad marketing is a poorly articulated marketing plan. If your sales team cannot clearly articulate who your target customer is or the criteria for the right target audience, then you will likely end up chasing the wrong prospects throughout your marketing campaign.
Sure, this might sound crazy. But if you look around, you'll find some big-name companies that pay hefty annual marketing fees, only to end up targeting the wrong customers and attracting shallow leads.
Remember, companies with a deep understanding of their target customers are usually super-focused on sourcing after qualified leads. You can do the same with your marketing team to achieve similar results and have a strong track record of success.
5. Bad Reviews and Responses
Every marketer knows just how important word of mouth is for effective product marketing. Therefore, if your client relationship management isn't so good, then you definitely won't leverage much from this useful marketing strategy.
One of the greatest marketing fails stems from how your relationship management team interacts with your customers. Therefore, if you respond to customer complaints with a plethora of complaints of your own, you won't really be doing your product any favors.
In contrast, responding to all your customers' complaints and other online messages in a friendly, professional, and respectful tone is an excellent strategy to get on your customers' good books.
NOTE: no response to customer complaints is just as bad as a poor response.
6. Low Conversion Rate
Conversions mark the true nature of any marketer's success. Conversions are when the people you were advertising your products complete the functions you wanted them to. Typically, each company has a different measure for its conversions.
Therefore, whether it's making a purchase or downloading an eBook, whatever your conversion point is if it's low, then your marketing is probably at fault.
For instance, your website and blogs might not be optimized enough for the search engines and users. Ensure you pay special attention to your content's keywords, headings, and meta tags to promote your communication rankings. You might also not have a clear call-to-action on your blogs and promotions to boost your conversions.
Generally, a low conversion rate is a clear sign that your marketing is failing.
7. Sales and Marketing Teams Fail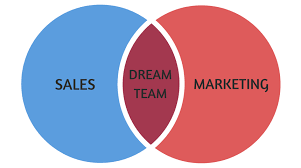 As mentioned earlier, even the best sales and marketing team can slip up and use some bad marketing tactics that get your business in dangerous territory.
This is especially common when your sales and marketing team aren't working together or don't have similar goals in mind.
Successful marketing and sales teams must have a robust and sustainable process in place. They must be ready to adapt and change with their organizations' growing needs. This is the roadmap to any successful sales and marketing team to get the desired marketing results and check if its marketing is on target.
Examples of Companies with Bad Marketing
Below, we compiled a list of companies with bad marketing histories in recent years. You will be surprised by the names that show up in this list.
Some of the biggest names in business today have had some epic marketing fails. But they also provide lessons you can learn from not to make similar mistakes:
1. Victoria Secret's the Perfect Body Campaign
From the image alone, the first thing you notice is that all the women in the picture are thin and tones.
Not alone in their insanely off-target marketing efforts, Victoria's Secret made their target demographic angry, frustrated, and alienated enough to stir a mountain of comments and jabs sparked off by outraged fans globally.
Good job, guys!
After widespread backlash, the company changed its campaign theme to something more subtle: "A Body for Every Body." But the damage had already been done.
2. Sony's White Vs. Black PSP Ad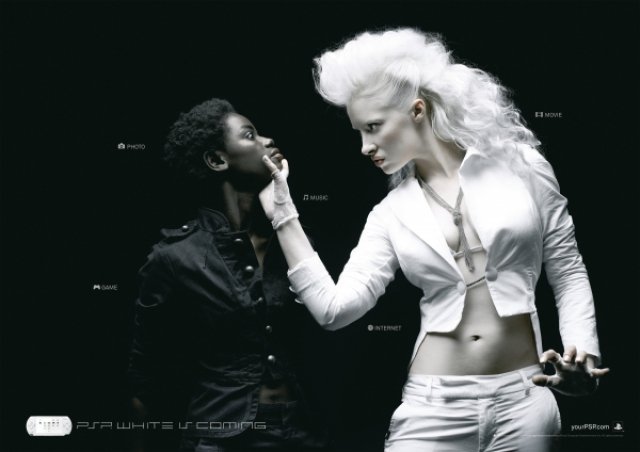 If you saw the advertisement doing rounds on giant billboards in 2006, you will definitely grasp what's not right with this picture.
Did Sony just put up a giant advertisement of a white woman subduing a black woman to explain to us how the white PSP model would be more dominant over the older black model?
Yes! This ranked as one of the famously failed advertising campaigns from a big brand name like Sony. And while the company didn't intend the ad to come out as racist, many people were offended by it. All the negative PR was evidence enough that people didn't appreciate the "stunningly photographed imagery."
3. Malaysia Airline's Bucket List Campaign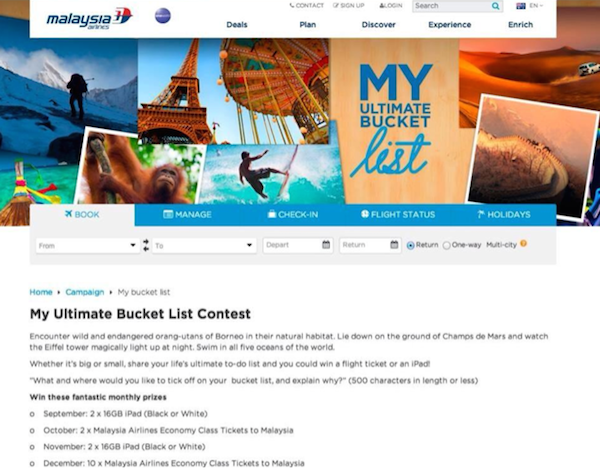 2014 ranked as one of the worst years for Malaysia Airlines who posted the advertisement you see above. While there's nothing seemingly wrong with the picture, the airline was at the center of two tragically lost airlines.
It was only right that the company becomes a little more conscious of its marketing. It's a classic example of what bad marketing truly is. The company asked its audience "what and where they wanted to spend their holidays and tick off their bucket list and explain why."
What the airlines didn't take into account was the "bucket list's" concept and connection with the plane crash. And with its recent tragic history, the airline portrayed a crude lack of sensitivity and empathy towards the situation. Customers called the airline out, which would later change its advertising, asking people to describe their favorite destinations and activities they would like to add to their "to-do" list instead.
4. Levi's Hotness Comes in All Shapes and Sizes
Here's a similar bad marketing strategy to that of Victoria's Secret. Levi's Jeans seemingly selected "skinny" models to use in its advertisement campaign, which read, "Hotness Comes in All Shapes and Sizes." Clearly, Levi's Jeans didn't pick the right target demographic for this campaign.
They never thought things through when creating the advertisement. Suffice to say, the negative backlash the company faced cost it a lot.
5. Nokia's Poor Marketing Messaging
Here, we're just going all out to say that Nokia hasn't always had one of the best marketing messaging set for its products overall. While their marketing strategy is rock-solid, the company hasn't always had the best marketing messaging for its customers.
Their lack of consistency is a sure way to guarantee that your customers won't always know what makes your products better than your competition. And that's where Nokia has continually gone wrong.
Conclusion
Bad marketing is real, and companies that don't implement effective marketing strategies and techniques that actually benefit their products will find themselves among the list of marketing failures examples.
Do the work and dig into your marketing techniques until you find what works for you—only then will you know the true power of marketing.