What is outsource marketing? Learns the ins and outs of outsourcing marketing in this guide.
An All-Inclusive Guide To Outsource Marketing
If you're like most business owners, you barely have any time to spare. One minute you're checking off orders, and the next, you're approving time-offs. It's almost like you're working round the clock.
Running a business is a hectic job in itself. When you throw marketing into the mix, things can quickly get out of hand.
But what if you could outsource marketing tasks to a third-party specialist?
What if you could achieve impeccable marketing results without having to overwork your in-house talent?
Ask any savvy business owner or manager, and they'll tell you one thing: outsourcing is a literal live saver!
In this blog, we'll take a deep dive into outsourced marketing, why you should consider it, and when. Let's do this!
What is Outsourcing Marketing?
When you outsource marketing, it simply means contracting your organization's marketing functions to an outside party.
It is all about lightening the load for busy managers and owners who are already wearing too many hats in their organizations.
Outsourcing is not a new concept. It has been around for decades. In fact, historians trace the origin of outsourcing as far back as the 19th century.
But it was not until recently that business owners started to embrace the idea of outsourcing marketing.
The global outsourcing market continues to grow in leaps and bounds. According to the latest data from Statista, this market now amounts to an astonishing 92.5 billion dollars! Crazy, right?
Allowing a third-party to handle your marketing can be a scary idea to take in. What if you don't have complete control over your marketing campaigns? What if something is posted to your social media that doesn't align with your brand's core values? What if the outsourced content isn't written in your voice?
These are all reasonable fears.
However, if done correctly, outsourced marketing can transform your business from a mediocre brand to one that's efficient, consistent, and with a real cutting edge.
Let's shed more light on the 'why' of outsourcing below.
Why Should You Do Outsource Marketing?
Without beating around the business, here are five key reasons why outsourcing your marketing efforts could be one of the best business decisions you'll ever make:
1. Efficiency and flexibility gains
Perhaps your business has recently endured a difficult patch, so you need to cut your marketing budget. Or maybe you're experiencing more success than you expected, and as a result, you need to ramp up your marketing efforts.
When you partner with an outside team of marketing experts, it's easier to scale your marketing efforts up and down as needed. All you have to do is call in and change your existing strategy.
The stand-by professionals will then help you tweak your marketing strategy to be the best it can be. And with a high-performing, highly flexible plan in place, your business will certainly become more efficient.
2. Leverage industry and technology expertise
A common issue amongst most marketing departments is the lack of resources, especially regarding the latest technology. Similarly, your in-house marketing team might be working with a combination of outdated industry tools, regulations, and practices—which of course, comes with its fair share of problems.
Thankfully, marketing agencies are available to make things a tad bit easier for you.
Here's the thing about marketing agencies: they live and breathe marketing. They stay on top of the latest industry trends and technological tools.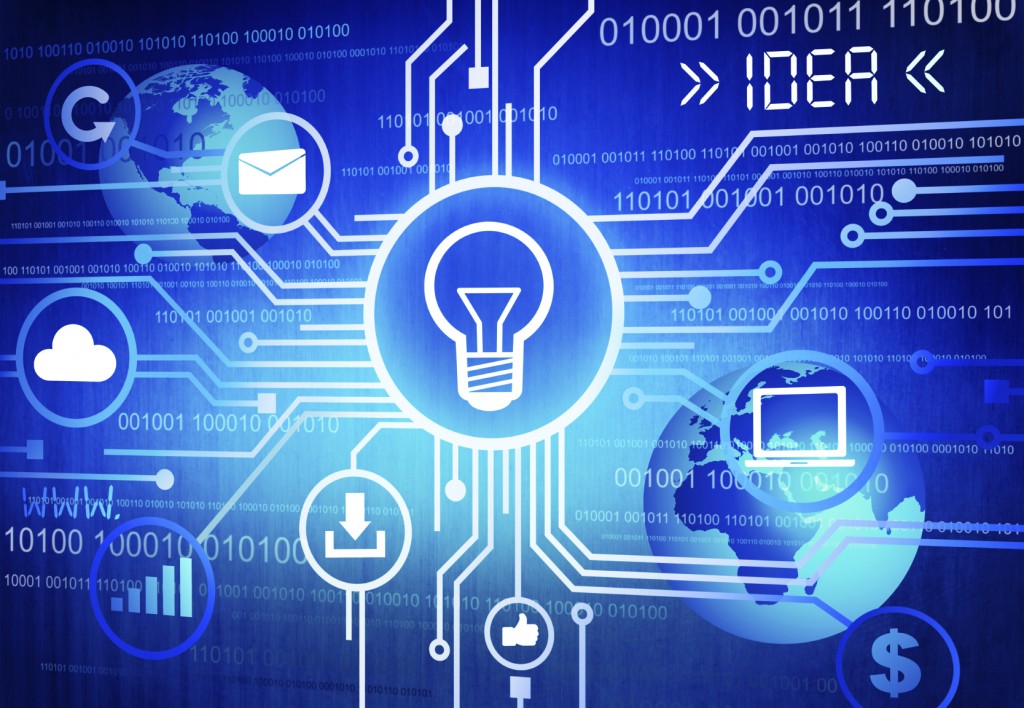 The key to having a successful marketing strategy is to keep it fresh all the time, and once you have marketing experts by your side, you will start to see instant results. No guesswork. No trial-and-error tactics. These professionals provide timely, tech-driven, industry-backed data in the form of constructive feedback to help you maximize ROI.
By outsourcing marketing, you tap into the ingenuity and industry expertise of tech-savvy professionals.
3. Focus on your core business competencies
If you want to invest company personnel time on only those functions that are at the heart of your deliverables, you're better off outsourcing your marketing.
You might have already recognized the importance of marketing as a driver for growth, but unfortunately for you, there never seem to be enough hours in a day. Phweeks!
The good news is, with the help of outsourced marketing professionals, it becomes easy to round out your team and improve your business as a whole.
Don't have time to do SEO for your website? Outsource! But before you do that, you should try your hand at SEO to get the gist of it. Use BiQ, the all-in-one SEO tool for marketers and business owners like you!
We know you're asking: "Is BiQ any better compared to other SEO tools?" Well, to put it frankly, it is! The mere fact that it is all-in-one should tell you a lot.
You can use it to brainstorm content ideas, find trending topics relevant to your industry, craft and SEO-friendly content—name it! It's the one tool that can take your SEO toolbox from mediocre to top-notch in a snap.
4. Saves cost
Needless to say, it's expensive to hire an in-house digital marketing team. In fact, according to data from the Creative and Marketing Guide 2019, it costs hundreds of thousands of dollars per year to have a fully-fledged marketing team at your disposal. $261 500, to be exact.

And remember, finding good people is in itself a long, tedious, and costly process—from HR and recruitment to training and benefits. Why go through all this trouble when you can outsource marketing to readily-available experts?
Another benefit of outsourcing your marketing is the flexibility to pay for only what you need.
For instance, content writers and corporate bloggers charge a specific amount of money per post/article. If you need, say, 20 articles and 1000 sharings in social media this month only, you will pay the link building specialist and content writer once, and that's all.
If you're not planning to post that many articles or make that many sharings for the next 30 days, then you will not have to pay anyone even a single buck. Things will be different with in-house marketing professionals or employees who must be paid regardless of whether you need 20 or 2 blogs per month.
5. Constantly generating fresh ideas
If the same group of people has been doing the same things for quite some time, it often leads to a "this is how we get things done here" syndrome. And in such a scenario, it can be hard to make changes, however necessary.
While new hires often bring fresh ideas with them, it can be too easy for them to adopt the current team's mindsets or habits.
By partnering with a marketing agency, you will avoid such issues entirely.
Your outsourced professionals will never be affected by bad habits, office politics, or stale methods. They'll continually see things from a fresh, unbiased perspective, which is great news for a growth-inspired company like yours.
When To Outsource Marketing?
Think you might be ready to outsource online marketing services? Here are a few tips on when best to outsource your marketing:
1. Your in-house team is overloaded
There are search engine optimization, graphic design, copywriting, social media management, PPC, and a lot more in marketing. How many people do you have in your in-house marketing team? One, three, six?
Do you have an individual designated for every marketing activity, or do you have one person playing many roles?
A copywriter is not an SEO expert and vice versa, but managers and business managers often expect too much from one staff member. One thing is for sure: one person cannot handle everything that's involved in marketing.
How many people do you have in your in-house marketing team? Are you asking too much of them? Are they overloaded? The best way to help them (and your business) is to ask for help from an outsourced marking agency.
2. You're not getting the results you want
Your in-house employees are doing everything humanly possible to reach the goals set before them. But more often than not, they fall incredibly short of what's expected.
It's challenging to stay ahead of marketing goals if everyone else in the company is scampering to get the next post/campaign out. There's literally no time (and dedication) to build performance-optimized campaigns, and so the in-house team ends up failing miserably.
When was the last time your company launched a successful marketing campaign? Five years? Six? Time to outsource your marketing!
Here is a tip to measure your content marketing effectiveness, use BiQ's Rank Tracking.
With BiQ's Rank Tracking, all it takes is to create a rank tracking profile for your website, and you can keep track of your keyword's daily rankings and its historical data since the day it's added.
You can quickly identify your keywords' gains or losses so you can act in response to secure your keyword rankings from being stolen by a competitor or take the chance to boost your keyword rankings further while it's in trend.
BiQ's Rank Tracking also allows you to sort your keyword rankings by pages, so you can see how your overall page ranking has changed over time.

In addition to the multiple keyword rankings movement for the page. Be the first to know when something critical happens.
3. Your projects are constantly delayed
You were planning to launch a test run for a new SEO tool (think: BiQ Keyword Intelligence, an all-action tool that makes light work of all your keyword optimization needs), but you or your employees ran out of time. So you have no option but to push it to next month. Oops!
Or maybe you're rushing to craft keyword guidelines, put out social media posts, or refresh your existing PPC campaign before the new month kicks in.
If you feel like you're always sitting on hot coal, then it might mean that you don't have the right marketing systems and strategies in place to run efficiently and smoothly.
4. You need the latest know-how in digital marketing
As search engine engines release updates, new marketing technologies emerge, and how clients interact with a business online evolve, it's simply not enough to do the "bare minimum."
To have any chances of thriving in the current business atmosphere, you need to stay on top of the latest trends in digital marketing.
If you struggle with this, know that it's time to outsource online marketing.
Don't walk all over your marketing team telling them, "we need to know what's trending in the digital marketing world; let's start right away." This is not something you can learn overnight.
Outsource your marketing. Pick that phone up and make that all-important call. The ever-changing, highly dynamic vehicle that is digital marketing has no place for second-guessers.
5. You need to access advanced marketing tools
Marketing teams are often deprived of top-notch tools, or they have a mix of incompetent marketing technologies.
If yours is on this list, then it might be time to consider outsourced marketing.
Not only do savvy digital marketers bring expertise and skill to the table, but they also carry with them their tools of the trade (think: Mailchimp, Hootsuite, Blogspot, etc.).
And, let's face it, purchasing these technologies on your own is a costly endeavor.
Working with a marketing agency lowers such costs. Plus, you'll have access to a skilled professional who knows the ins and outs of using the said marketing tools.
6. You need to improve marketing ROI
The sole reason you pour your blood, sweat, and tears into your business is that you want to dial up ROI.
If you do realize that your ROI is growing at a snail's pace or slower than you'd like, it could be time to outsource at least some of your marketing activities.
Look. Most agencies measure their marketing results in terms of ROI. They typically associate their efforts with a particular type of revenue, giving you a solid, conclusive insight into how much additional revenue you're making per your outsourced marketing spend.
If this doesn't sound like something you measure right now, or if you have no way of knowing how much ROI impact your marketing strategy is having, it's prudent to seek outside help.
Similarly, if you measure this and realize that your ROI is not growing as fast as your marketing expenditure, it could be a sign that it's time to say goodbye to in-house marketing and hello to outsourced marketing.
Wrapping Up
There's no magic pill to creating a marketing campaign that checks off all the right boxes. But that doesn't mean it can't be done.
Start by securing the services of an experienced third-party agency. With them, you'll be able to upskill staff and onboard new, cutting-edge marketing technology without overspending or embarking on a taxing hiring process.
So which one is it: outsourced marketing or in-house marketing? We hope this blog has made it easier for you!
Want an all-action, high-impact SEO tool that will positively redefine how you view search engine optimization? Try BiQ today, and you'll wish you'd done it earlier!