Avoid these 8 lead generations mistakes to generate more sales and higher conversion rates. Here are the common lead generation mistakes
The common lead generation mistakes you need to stop making.
Lead generation is a very critical piece of the puzzle in your business' website. If it fits nicely in the whole picture, you can expect to see more sales and higher conversion rates.
But we know that it is easier said than done. As mentioned by CSO insights, 68% of businesses report mentioned that they are struggling with lead generation.
In 2017, I started learning more about lead generation, and a year after that, my team and I launched a super-cool website. Despite knowing nothing much about blogging or SEO, we managed to hit 8,500 organic visitors in 3 weeks! It was one of the exciting weeks until the number goes down like this…
Long story short, we learned a good lesson from that experience – we may have gotten quite promising traffic but in reality, we only managed to get only 270 signups…
That's pretty disappointing!
Then the real question hit us hard: What went wrong?
It didn't take long for us to figure out that we've made some unforgivable mistakes in our lead generation funnel.
That is the reason why for today's post, I want to share with you some of the lead generation mistakes I wished I knew when I started.
That's why we're here to learn what the common lead generation mistakes are, and how to fix them to get more leads in return.
Let's get to it.

Mistake #1: Getting distracted by 80% and not focusing on the 20%
I still remember the first few months before the website launched we had prepared a list of marketing checklists on how to generate more traffic to our website. It includes email marketing, posting content on Twitter, creating some Facebook advertisements, writing blog posts and the list goes on and on…
Not to forget, we spent ample time designing graphic design and attractive images.
The result? We've gotten more than 8,000 traffic! It was a great achievement but it still did not hit our ultimate goal – to get at least 1,000 sign-ups. There may be a surge of traffic coming in but it doesn't equal conversions.
Despite spending so much of our time on beautifying the whole website and getting huge traffic in return, what we forgot about was the "20%".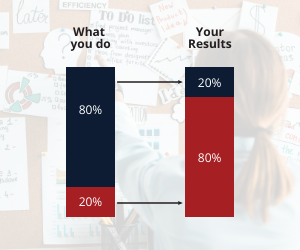 Let's look at a common funnel example:
1,000 unique website visitors
100 people sign up
10 becomes a customer
If you focus on the top of the funnel and manage to increase your website traffic by 20%, it will look like this:
1,200 unique website visitors
120 people sign up
12 becomes a customer
Now let's take the 20% energy to the middle funnel:
1,000 unique website visitors
200 people sign up
20 becomes a customer
The number of customers has now doubled and more leads become your customer!
We learned that by focusing on the right stage of the funnel, you can easily double your end goal.
As a matter of fact, it is easy to get distracted by all the tasks on hand that need to be completed. Therefore, layout your funnel and list down an action plan for each stage, not forgetting to prioritize those with the biggest contribution to your end goal.

Mistake #2: Asking too much in your contact form
Throughout my journey as a digital marketer, I have seen contact forms with 10 fields to fill in. Upon seeing such bizarre requests, I will close the tab the same as how 86% of visitors will leave a website if the sign-up procedure takes too long.
If your contact form is too long and needs a lot of work to fill out, visitors will weigh the effort it takes to complete your form against the value they'll actually get from using your website.
Most of the time, the sign-up page is the step where visitors have already decided to share their personal information in exchange for something valuable from you. Therefore, the sign-up page should be focusing less on persuading but more on making the process simple and easy.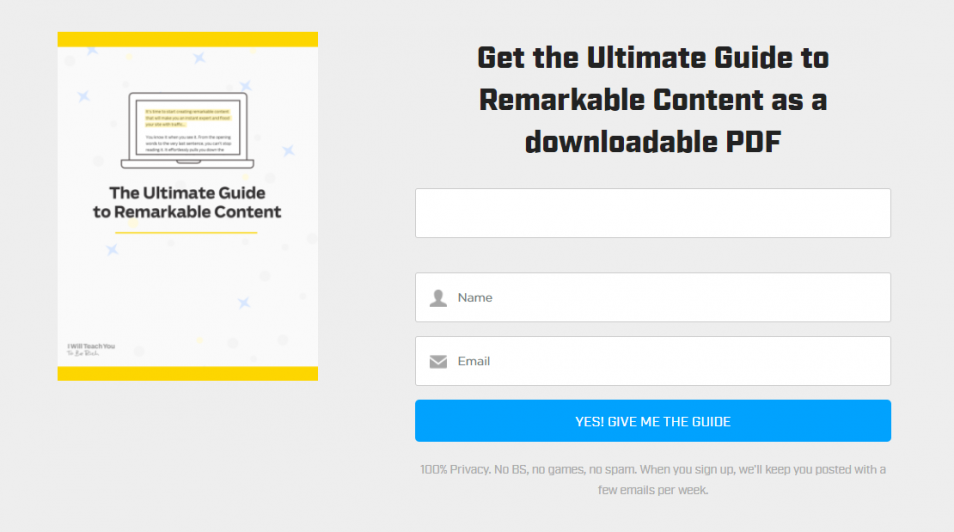 If we look at the example above, only two pieces of information requested; Name and email. The goal is to get someone to sign up without a second thought. So make the whole thing as simple as possible.
Here's a simple guideline when deciding what information you want to ask from visitors:
No financial transaction involved – email and name (if needed)
A financial transaction is involved – email, name, and a minimum amount of information required by the credit card processor
If your registration process is combined with the checkout process, I would recommend you to break up the long process into steps. The key is to make sure your visitors do not have to think twice once they've decided to sign up. Any extra field to fill in means more opportunities for visitors to get frustrated and leave.
Mistake #3: Not using your top pages for lead generation
Can you recall what are the top three landing pages on your website? You will probably say the majority of your website traffic comes from the homepage and some blog posts. But are you utilizing them as your lead generation hub? I hope you are…
All pages shouldn't be treated the same. In fact, they should be treated differently.
Dig into your analytics and sort the pages by the number of page views. Identify at least five top web pages on your website. Then, optimize these five pages for leads.
If one of your top web pages talks about "how to reach financial stability", you can create a downloadable guide on "10 habits to develop for financial stability" for your visitors. It would not make sense for a financial website to develop an ebook promoting health and fitness.
Since your visitors' come to your website to read more about reaching financial stability, they could possibly be looking for ways on how to achieve them or to know more about them. Therefore, make sure you provide something that is valuable and relevant to their topic of interest.
For example, I came across an article about how to recover visitors who abandon their shopping carts in ABTasty.com. After finishing the article, I found further reading material that is downloadable, talking about shopping cart abandonment at the bottom of the page:

Would I download the ebook? Yes, of course!
Creating a brand new offer can be time-consuming, but it often gives much better results than offering the same offer to all. Your downloadable content can be in the form of ebooks, templates, or and whitepapers.
Mistake #4: Not actively testing and optimizing your landing pages
When it comes to deciding which copywriting or design is performing better, you should not trust your gut feelings.
The only way to get a definite answer to that question is by testing and getting a data-proven answer.
I would recommend you to actively test and keep on optimizing your landing pages until you've achieved satisfactory results.
There are a few things that you can test on your landing pages. Some of them are:
Headline – create and split test two or more headlines that will nudge people to read the rest of the copy
Title – create a few titles that are relevant to the offer
Benefits – highlight the benefits of your product or services in different forms, i.e. bullet, checklist, numbers. And also the copy itself
Call to action – differentiate your CTA by changing the color of a CTA button and also its copy.
Design – create different designs that may potentially catch your visitors' eyes
The goal is simple; to compare your landing page performance with the previous versions until you reach the peak of optimization.
Believe it or not, a simple tweak can make a big difference. In one test, Hubspot found that red buttons worked better than green buttons.
How could they possibly know which button will perform better if they had never done this simple test?
Split testing allows you to optimize your lead generation strategies by testing what is working and what isn't. Not doing so means you may be missing out on greater opportunities out there. Start testing!
Mistake #5: Not leveraging social media power
There are more than 4 billion social media users across the globe reported early in 2019. Social media is much more than just a way to let people know about your brand or connect with your current customers. It is also a great platform for you to generate massive leads at a low cost.
Rather than trying to be "Jack of all trades", start with choosing which social media can deliver your business goals. That way, you can laser focus your resources on building and growing them.
Since Facebook contributes to more than 2 billion users, let's discover how you can use them for lead generation.
Create blog posts
The easiest way you can start is by linking your blog posts that have generated a high number of leads. Pin the post to let it stay at the top of your timeline and get maximum visibility.
Below is an example of how a pinned post will look like. Once users click on the link, it will lead them to a landing page. The lead generation form is placed on the landing page to get visitors to sign up.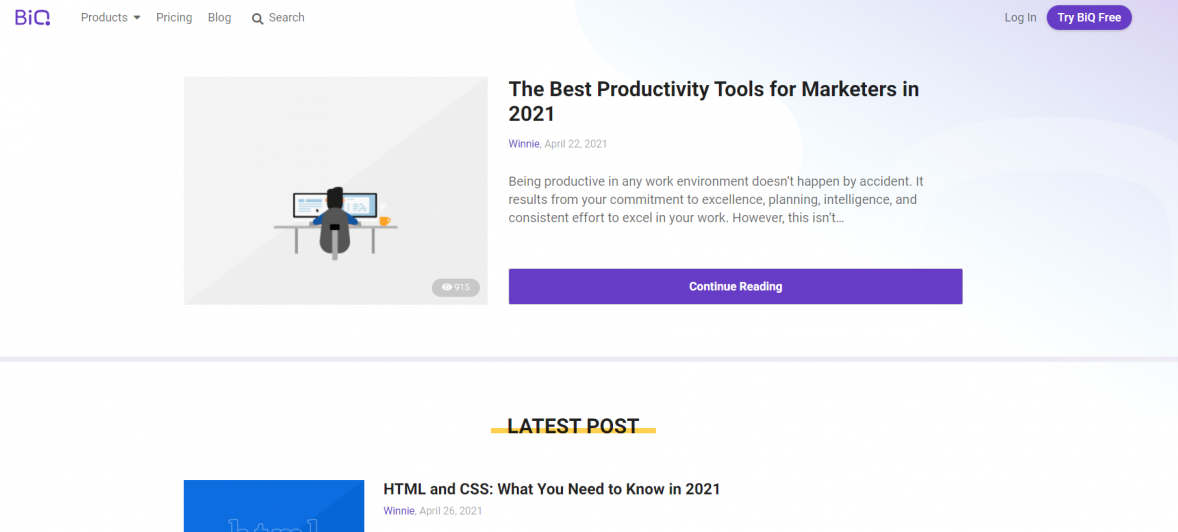 Create Facebook lead generation ads
Lead generation ads can help you reach your audience and acquire more leads. If you have an existing customer list, use them to create a lookalike audience. In return, you will be able to target those who are greatly interested in what you have to offer.
The best part – your potential customers can fill out the form without leaving the Facebook app.
Create a Facebook group
A Facebook group has proven to be a valuable resource for companies looking to generate leads and raise awareness. You can use groups to build a relationship with your target audience. Start with providing information about what you do, how it can help them, and create discussions.
When compared to public Facebook Pages, Groups provide more opportunities for personalization. By knowing what your target audience really wants, you can easily personalize a message or content that resonates.
Mistake #6: Failing to nurture leads
You may have created a great product, but still not achieving your targeted number of customers. One of the reasons is because you've failed to nurture your leads from the start.
According to a study by Marketingsherpa, 79% of marketing leads never convert into sales. The lack of attention towards your leads is the main cause of this.
When lead nurturing is done correctly, you can easily generate more leads. More leads mean more opportunities for you to convert prospects into paying customers.
If you are selling a product like a calendar or a table, it would be easy to understand what it is. But when you're selling something complex, your potential customers may not understand why they need to purchase from you. What's worse is when they do not even know you exist.
That's when lead nurturing comes into the picture. It helps you to educate your potential customers over time. Instead of forcing someone to purchase from you, educate and let them know how your products can help them.
Begin with identifying your target audience. Knowing what your audience wants and needs will help you craft and design the right message. Different visitors will be at different buyer's stages when they visit your website. Therefore, you may want to visualize each stage properly to identify their real needs and wants.
Understand what content your leads will be interested in each buyer's stage. Then, create different content that will deliver value and help them along the path to conversion.
Learn more about buyer's stages here: 4 Killer Keyword Mapping Steps To Match The Buyer's Journey

Mistake #7: Not communicating your value well
What's one of the worst mistakes you can make? It is not communicating your value in marketing correctly.
How often do we hear marketing messages that say, "I will provide the ultimate solution" or "An all-in-one solution"?
Nowadays, some words are overused in marketing to attract customers. Slowly, it tarnishes the credibility of the brand. Due to long exposure to messages like these, people will think it is just another product in the market.
If you want your potential customers to believe that your product is the best solution to their pain points, show them directly in your marketing and selling efforts. Help them to understand how your product can solve their problems.
Let me show you a great example below.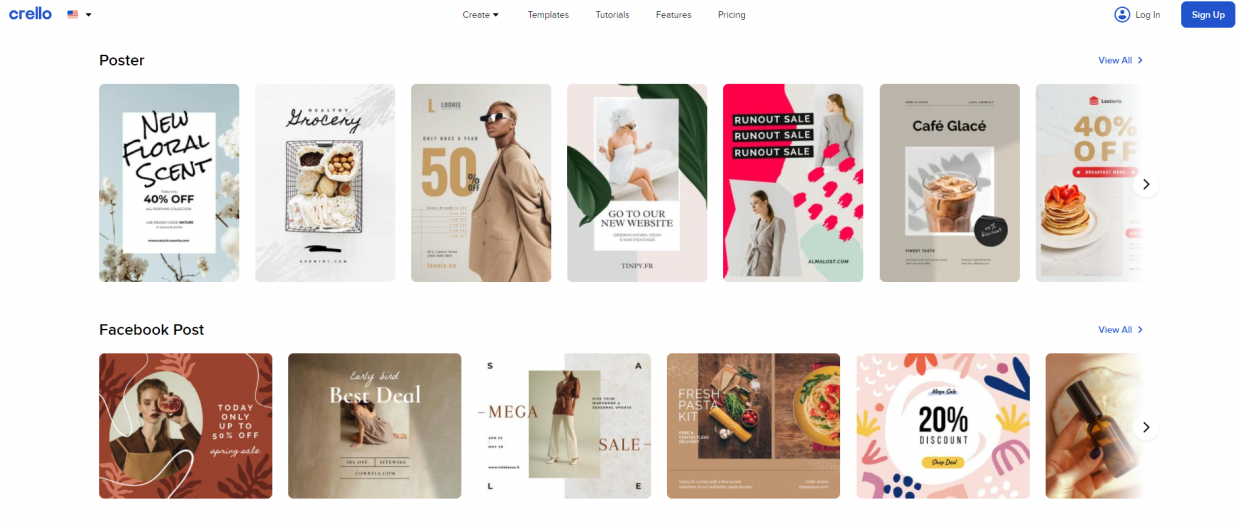 It is clearly shown on their homepage that you can use Crello to create animations or graphics even without prior design skills.
When your marketing messages always revolve around how great you are, it will not be relevant to your potential customers. But when you focus your messages on your customers' problems, needs, or wants, it can inspire them to take action.
Now, do you know exactly what keywords your customers used to find you? Or do you know what keywords you are ranking on the search engine now?
Knowing your rankings keyword – has a major impact on your lead generation strategy. It helps you to understand where you stand for in the market and also to check if you are doing the right things right.
Use BiQ's Rank Intelligence to discover all of your rankings keyword and pages.

You will be able to see the keywords or phrases that your potential customers used to find you. Other than that, it also shows the ranking position.
Check out the keywords that have high search volume but a lower position. This is an opportunity that you don't want to miss out on because your website is already ranking for those keywords. What you need to do is just boost them up to get more visibility.
Learn the intent behind the keyword using BiQ's Keyword Intelligence, and optimize your content to match the user's intent.

By understanding their intent, you will be able to communicate with your potential customer better.
Mistake #8: You give up on lead generation too early… Are you?
"Know when to quit… But don't quit too soon"

Often times, lead generation does not work because marketers give up way too soon.
The first month when I tried working on Facebook's lead generation ads, I can't even get 50 leads. I don't know how to get started or what I should be doing next. But after months of learning and testing, I managed to get 10x of the results. Since then, it has kept on growing.
Just imagine if I had given up at that time. I wouldn't reap the results that I'll be getting today.
Lead generation can be complicated and difficult if you don't acquire the skill needed. How many people you know that speak often on something big, and yet never actually take the necessary steps to get it achieved? A lot.
If you want your business to grow, the only way to go is to go up!
Go through the 8 lead generation mistakes mentioned previously and identify if you are doing any of them.
Take your time to learn and acquire the necessary skills or knowledge needed. For example, getting to know who your real target audience is not an hour process. It takes more than just checking your analytics. You may need to go the extra mile, such as conducting a survey or make a phone interview.
Conclusion
To sum it up, here are the 8 lead generation mistakes that we have discovered the past few years:
Mistake #1: Getting distracted by 80% and not focusing on the 20%
Mistake #2: Asking too much in your contact form
Mistake #3: Not using your top pages for lead generation
Mistake #4: Not actively testing and optimizing your landing pages
Mistake #5: Not leveraging social media power
Mistake #6: Failing to nurture leads
Mistake #7: Not communicating your value well
Mistake #8: You give up on lead generation too early
What works for others may not work for you. But being aware of the common mistakes that may be the answer to improving your lead generation growth.
After optimizing your lead generation, keep monitoring their performance. Make sure to avoid these 8 lead generation mistakes, and you will be on the track to success.
Let me know in the comments below if there are any other lead generation mistakes that you have encountered before!