This article teaches you how to find and eliminate keyword cannibalization in your site that may cost you your rankings and traffic. Learn the 5 ways to fix this issue.
Have you ever heard of the term "keyword cannibalization"? If you have, then this should be a relatively easy-to-understand post.
But for those still green on the term, if you optimize your posts for similar key terms, your rankings may suffer from keyword cannibalization. Yes! You'll be devouring your chances of ranking in Google.
This can be detrimental to your objectives, especially if you have a growing website. Your content will basically start competing against itself, something you can avoid with the right tools and keyword cannibalization checker in place.
In this post, we'll explain in-depth what keyword cannibalization is, how to recognize it, and how to avoid it:
The General Process To Fix Keyword Cannibalization
Let's assume for a moment that you have an online store. There might be an instance where your product pages start targeting similar keywords. But in this case, it makes sense that you'll have multiple pages for products/services that are alike. That's why you must give site structure some thought and have a strategy to link back to every product/service page to your category page.
Similarly, you want to keep an eye on your old product pages that may potentially cannibalize your more important web pages. You may choose to delete or redirect any old product/service pages. Essentially, you'll need to determine the page you want to optimize to rank.
If you're thinking, "this is a lot of work," you're probably right. To find and fix keyword cannibalization requires serious effort on your part.
Fortunately, it's a very repeatable maintenance strategy. So, once you determine what it is and how to fix it, the rest should be smooth sailing.
The process:
Audit your content, so you know what you have
Analyze performance data to determine how content performs
Determine which content to keep and which ones to delete or redirect
Act
See! It sounds simple enough. Now, you simply have to repeat the same process at least once a year to determine the important keyword clusters you want to rank for.
What is Keyword Cannibalization?
Keyword cannibalization basically means you've got various articles or blog posts that are ranking for similar search queries in Google. Usually, this may occur when the content you're covering is too similar or if you optimized the content for a similar key phrase.
If you optimize articles or posts for similar search queries, they are bound to devour each other's chances to rank in the SERPs.
For instance, if you have two different posts on the same topic, Google will have difficulty determining which post to rank highest for that keyword search query. Additionally, other important ranking factors like CTR and backlinks get diluted owing to several articles instead of one.
Consequently, either posts or articles will probably rank lower.
Here's where a good keyword cannibalization checker comes in handy. Yoast and BiQ Cloud use sophisticated algorithms to ensure you aren't optimizing your posts for focus keywords you've used before.
On a different note, your content may also fall prey to keyword cannibalization when you optimize it for focus keywords that aren't exactly, but almost similar.
To illustrate, you write two posts titled, "Does Page Speed Rank?" You optimize this particular post for [does page speed rank]. Then you also write a different post titled "Page Speed Ranks!" and optimize it for [page speed ranking factor].
Both posts have a slightly different writing angle but will probably be similar on some fronts. Google will find difficulty determining which of the two posts to rank as the most important. Consequently, the search engine giant will rank both posts lower on the results page.
How to Fix Keyword Cannibalization
In most instances, fixing keyword cannibalization will mean deleting or merging blog posts. But there's more to it than that.
In this section, you'll learn the critical steps of how to identify the problem and fix it easily. Follow these steps:
1. Audit Your Content
First, you must find all your content that revolves around similar keyword research. With a tool like BiQ Cloud, this will be relatively simple. You simply use the keyword research tag to determine how many posts about your focus keyword you're currently ranking for.
It may be shocking to find several of your posts ranking for similar keywords. But it happens even to the best of us.
How to check your web pages that rank for a similar keyphrase
Search for: your website name: key phrase.
For example, type "your website: keyphrase" in Google.
Google will then highlight all your web pages and blogs that are currently ranking for that keyword. These can either be posts that are entirely dedicated to that keyword or have large portions of their content talking about the keyword. You will also find web pages that mentioned that keyword or link to your posts with the keyword.
BiQ's Rank Intelligence also allows you to determine which keywords you're already ranking for in Google and which ones aren't.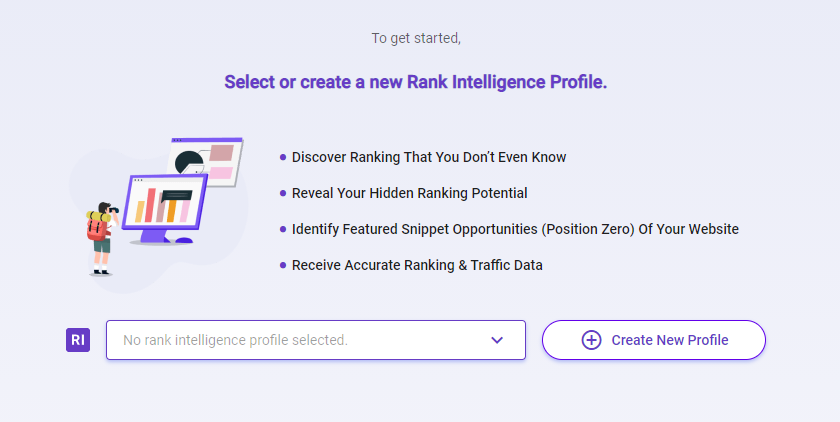 With BiQ's Rank Intelligence tool, you simply need to enter your URL into the tool. On the next window, you'll see all the keywords your website is ranking for.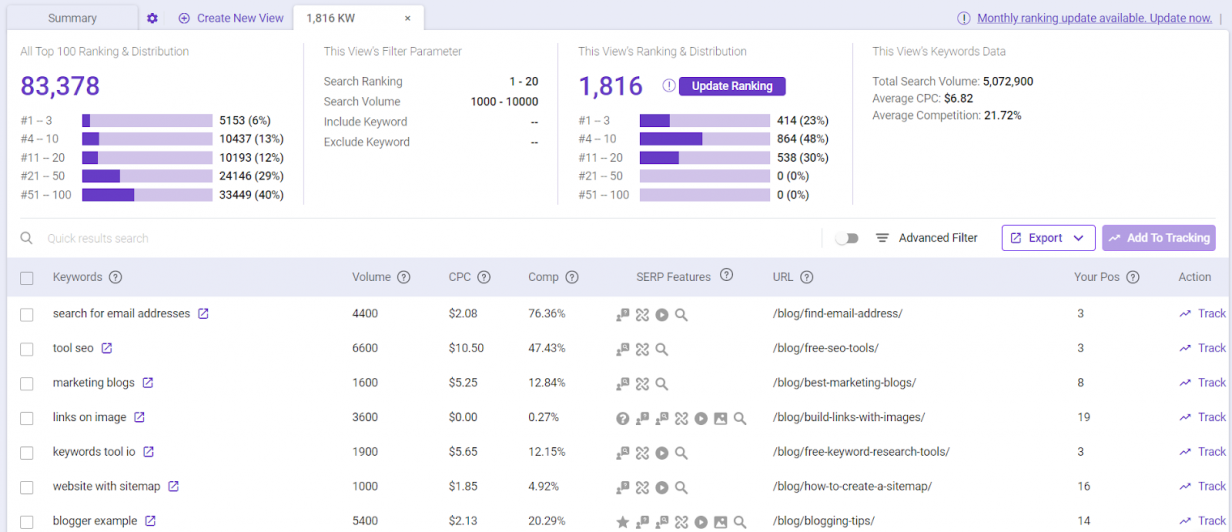 This Rank Intelligence tool also provides other critical insights like search volume, competition, cost-per-click, etc. It's essential that you know exactly which posts are competing for the same keywords and decide the best action to take.
2. Analyze Your Content
Now that you know which blog posts suffer from keyword cannibalization, the next step is to analyze and determine which queries match your focus keyword and research.
Google Search Console is the best tool to help you determine your posts' performance in the SERPs. Go to the performance section in Google Search Console and click the filter bar.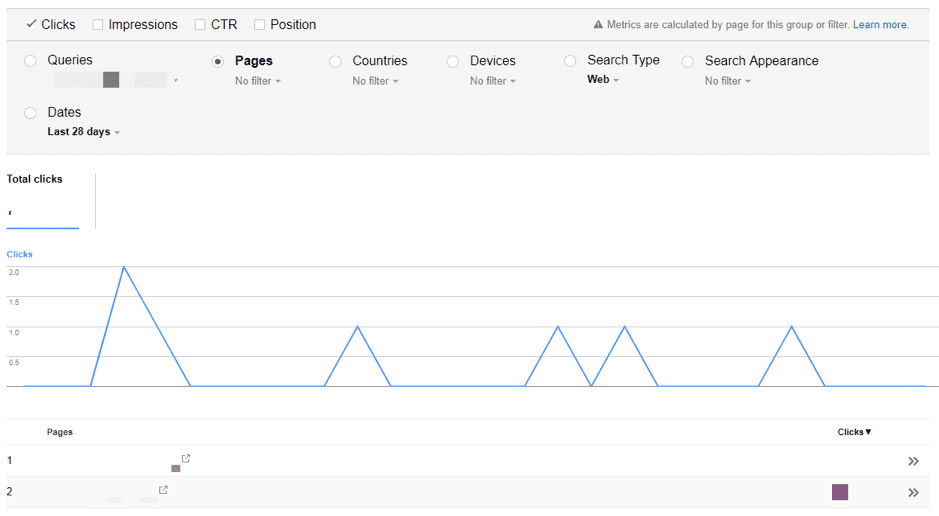 It will match all queries with your focus keyword, thereby providing you with two key pieces of information:
The list of keywords your website has been showing in the search results and the CTR for those keywords
The list of pages receiving traffic for those keywords and how much traffic each page receives
With this data, you'll immediately notice something clear: some of your web pages will be receiving more traffic at the expense of others. Obviously, this is a clear sign to clean up. However, you may not want to delete or throw away the posts that aren't ranking as great.
As a result, you may need to analyze each post individually to determine which content should rank for a particular bucket of traffic and which ones shouldn't.
By this stage, you already know how your content performs in the SERPs.
3. Decide Which Content to Keep
After carefully analyzing each post individually, you'll have a better idea of which posts you want to keep and which ones to delete or merge. You'll probably end up deleting most posts that aren't ranking for the same keyword.
However, you'll also find a host of other posts that might perform much better as redirects. You can choose to redirect some of the more basic posts to your main post and hope to drive more traffic to the main post.
You'll also find posts that'll perform better when merged into other web pages. You will be surprised at how seamlessly some of these posts will merge into other content. For some posts, you may need to merge just a few lines or paragraphs. You may need to merge entire sections that touch on similar points with your main post for other posts.
However, merging entire posts entails slightly more work and time. It's not like you're simply adding a few sentences or a paragraph to a different post. As such, it might be best to create a new draft for the post you plan to merge to make it fit seamlessly into your main post.
You can use the Yoast Duplicate Post Plugin to help you merge your posts without making live changes to the contents of your main post.
You will also likely find other posts that may still need to be retained, although they might not rank for your focus keyword. These kinds of posts might have a clear reach on a different keyword entirely that you could optimize and rank for in the SERPs. Such posts might perform much better as redirects about other topics and key phrases that you rank for.
On the other hand, this is how BiQ Cloud can help:
Here's where BiQ's Content Intelligence plays a significant role in providing you with better decision-making processes. With this intelligent tool, you'll be able to determine what goes into your content and what doesn't.
You will have critical data to determine which keywords rank better than others by analyzing it against the top-performing organic posts on Google.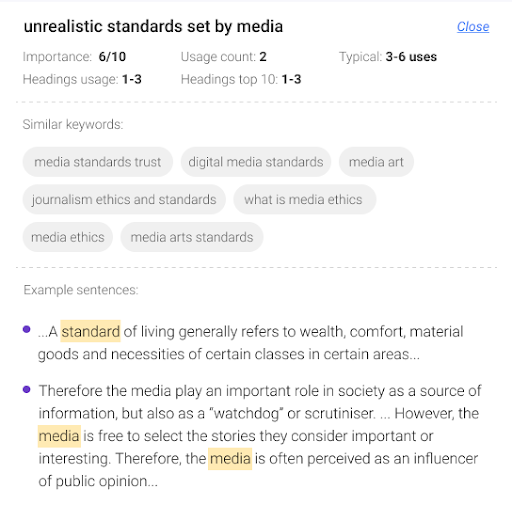 Better still, Content Intelligence gives users a breakdown of keyword performance in terms of usage and similar keywords in their web pages.
Also, once you've written and completed your content, BiQ's Content Intelligence will analyze it and display any errors that need improving. Once on the content analysis page, ensure you switch to the Analysis tab where the 'WordVector SEO' will display your keyword performance.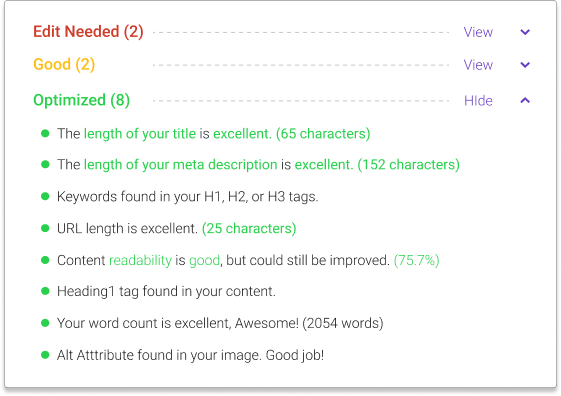 You should be prepared to delete one or more of your content if you need to. But with this handy tool, you can start fixing any errors in your posts and content performance today!
4. Merge or Redirect
If you have two posts that are currently ranking for the same focus keyword, you may not necessarily have to delete one. In some instances, keeping both might work more in your favor.
Let's say that the two posts attract the same target audience and basically have the same story. The best action might be to combine them. You can rewrite the two posts into one amazing, top-of-the-line article that keeps readers glued to their screens.
Doing this will greatly help your rankings. Google just adores lengthy, well-written content and will reward you for it by increasing your rankings and overall page visibility. That's one way of killing two birds with one stone.
You'll have basically solved your keyword cannibalization problem and gotten on Google's good books.
Sure, not all posts will qualify for merging or redirecting and might need to be deleted. But sometimes, deleting some of your old or underperforming posts might be the only way you'll adapt and save your currently performing content.
Remember; don't be quick to press that delete button just yet. First, check whether you can merge or redirect that post to the one you intend to keep. Yoast is one of the best tools that make creating redirects simple and straightforward.
5. Set Up Internal Link Structure
Did you know that you can also help Google determine which of your posts ranking for similar key phrases is more important? It's really quite simple.
The entire process centers on how well you set up your internal linking structure. Naturally, you'll be linking from web pages that are less important to your main page. Link these posts to your more important articles that show more potential for attracting more traffic to your website.
That way, Google can determine (by following links) which posts you want to pop up the most and rank highest in the search engine results pages.
Your content internal link structure may partly solve your keyword cannibalization problems and afford content that you want to rank highest in the search engine for more recognition.
Think about which article or blog post is more important to you and link other less important long-tail posts to it.
Conclusion
As your website gets bigger, so does your chances of falling victim to keyword cannibalization. It's not uncommon to write somewhat similar articles, especially when writing several posts about a similar subject. It can happen to anyone.
As such, it's advisable that you perform a keyword cannibalization check at least once annually to determine whether your content is suffering from keyword cannibalism and the best course of action.
Keyword cannibalization will affect your SEO and overall rankings. But with the right tools, you'll have more control over how to avoid it. Fix your keyword cannibalization and boost your site's visibility in Google right away!