To successfully implement an integrated marketing plan, there are certain steps you'll need to take. Businesses should start building an IMC if they haven't done so.
Integrated marketing is one of the most beneficial processes for businesses that work with multiple audiences. For one, it will help your customers to better understand and trust your business and its values.
Suppose your marketing team is struggling to deliver a cohesive message to your target audience. It's likely possible that you've not yet implemented an integrated marketing plan into your marketing approach.
In that case, we would advise that you give this post a good look. Today, we will help you unify your business's marketing strategy.
Here's how:
What is an Integrated Marketing Plan?
Integrated marketing is basically the act of unifying your brand's marketing message across different channels to maximize your reach.
Per the Data and Marketing Association: it is an approach used to create a unified and seamless customer experience when interacting with your brand/enterprise.
Integrated marketing attempts to meld all different aspects of your marketing communications like sales promotion, advertising, social media, direct marketing, and public relations. This enables all marketing communications to work as a unified force.
However, not all marketing campaigns consist of integrated marketing communications. It's one of the most efficient strategies that combine old and new communication strategies to maximize reach. Therefore, its relevance depends more on your marketing campaign content and its desired effects.
Benefits of Integrated Marketing
Now that we know what integrated marketing is, it's even more important to understand its benefits and how your brand can benefit from implementing an integrated marketing plan. Before investing in any marketing strategy, here are more reasons to consider an integrated marketing campaign:
1. Get Better Results
First, integrated marketing works, especially when properly implemented. To see success, you must know which marketing campaign strategy works best for the content you're marketing. Additionally, these campaigns allow your customers to do some of your marketing work for you as well.
People who enjoy using your products/services are more likely to talk about them on their social media pages and to their friends and family members. This will increase your product/service awareness. While your campaign itself becomes an investment, the surrounding publicity will come for free.
And all you need to do is combine your communication tools and messaging to make your marketing campaign more effective.
2. Cost-Effective
Besides helping to reduce your marketing communication costs by developing multi-use materials, integrated marketing allows you to pass your message between different mediums.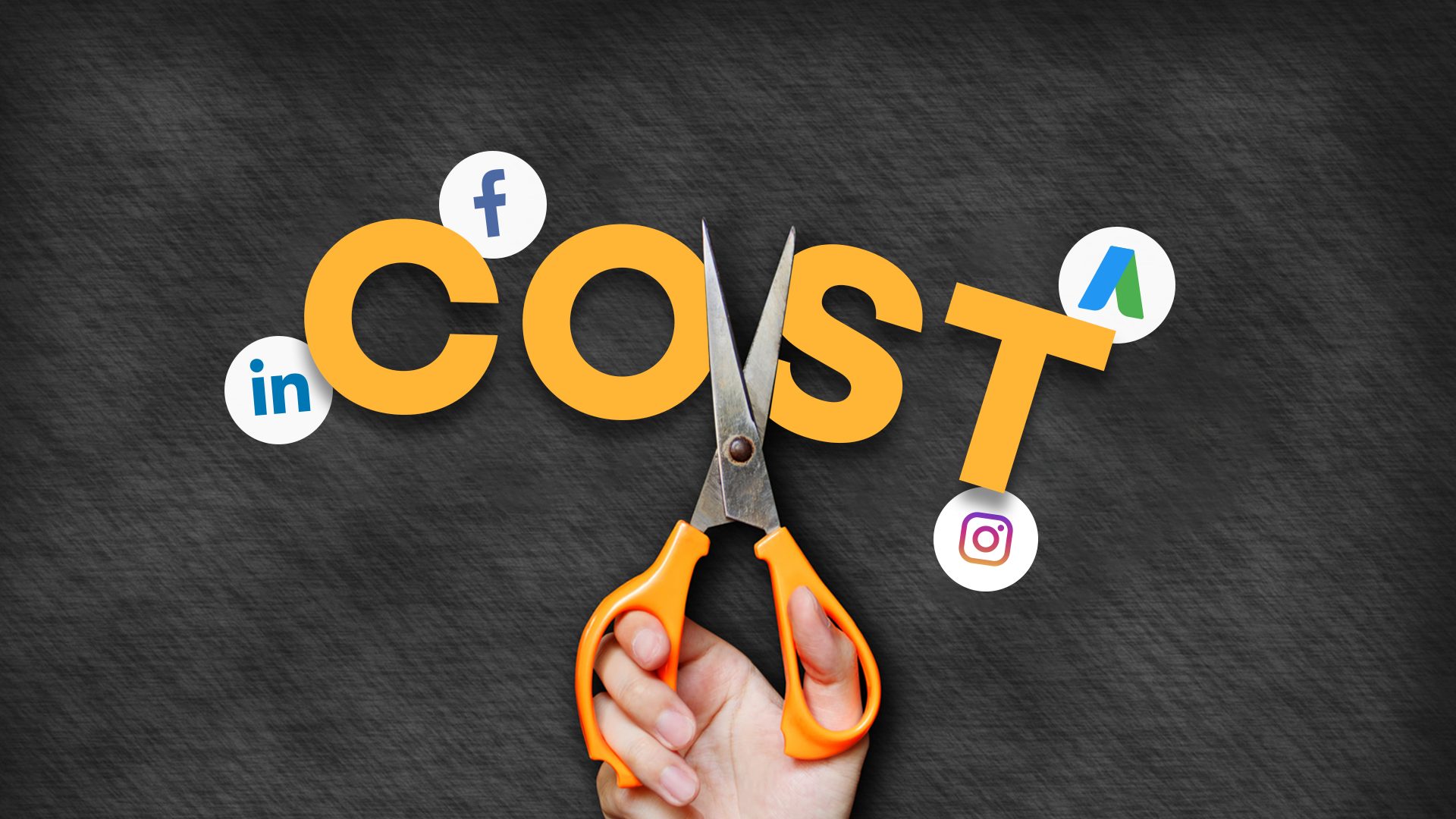 You can use your marketing videos, imagery, and copy across different platforms. This consistency saves you the cost of hiring designers and other professionals. It's a simple marketing strategy to save on your next campaign, which, no doubt, makes a significant financial difference.
Moreover, united messages will effectively increase your ROI than starting a myriad of desperate advertisements and commercials.
3. Builds Relationships
Every integrated marketing plan is about the customer first. It's about trying to build a rapport with your customers, so they can help you increase brand awareness and boost your reputation further.
An integrated marketing campaign will get your customers talking about you in their casual conversations. Think of it as the way you might mention running into a friend in your conversation.
"Hey! Did you see the new Google update? They remind me that I should have my websites updated ASAP."
A conversation like this will get people talking about the different elements of your advertising campaign. You will know how your customers feel about your brand and what they think about it. All these reactions will help you grow even closer to them.
Your marketing campaign should create an image reputation that allows customers to decide how they really feel about it.
4. Brand Awareness
Most of today's advertisements are so in tune with customer's individual interests to the point that it's almost creepy. You will browse for the latest smartphones in the market in the morning only to end up seeing some of the models you checked doing rounds in your social media posts and almost all the other websites you visit.
Integrated marketing is even more effective because it's everywhere. You'll see the smartphones you checked out in search engine results pages, the pages you visit, social media handles, and just about everywhere else on the internet.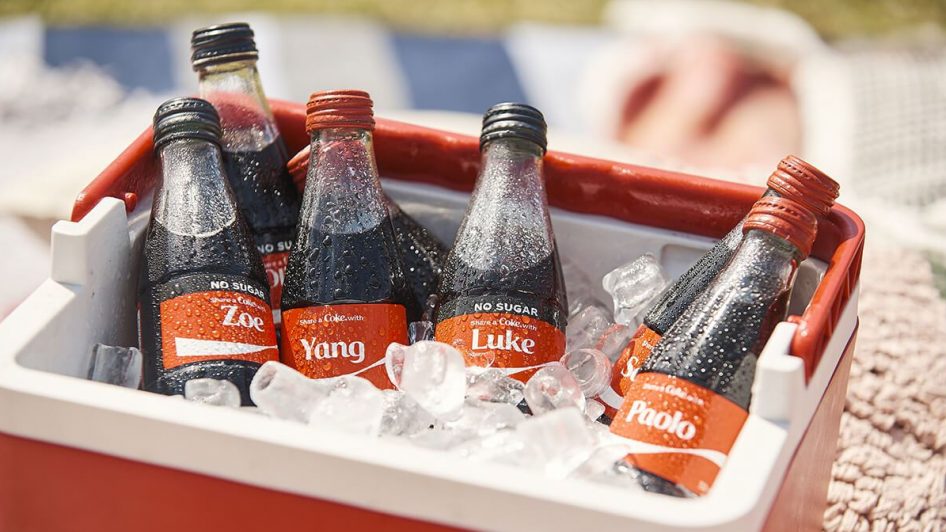 You might even see them on your TV commercials between episodes of your favorite movies, sometimes with a celebrity.
The next thing you know, you're lining up in front of the store, waiting for your turn to get the new device.
These are some extreme examples of the lengths brands would use integrated marketing and advertising to make sales. Consistent advertising will eventually convince you to purchase a product/service.
Even though you were not rushed into making the purchase, your familiarity with the product/service grows. This way, you'll be more open to purchasing it at a later date.
Implementing a Successful Integrated Marketing Plan
Integrated marketing campaigns can differ, especially in their goals. However, they all have one common component: to align your marketing channels and present a united marketing front.
Integrated marketing is also more effective compared to campaigns that involve individual channels.
That should be enough incentive to build a strategic integrated marketing plan.
Here's what you should do to get started:
1. Understand Your Customers
To win your target audiences' attention, you must first understand what makes them decide to buy a product/service. Then discover what would make them want to buy from your brand.
The important thing here is to understand what problem your product/service will solve for your customers. You will also have to help them through their decision-making journey to ensure a successful sale.
You'll soon notice that some customers have an extended decision-making process than others. Other customers require low levels of involvement to make nominal, limited, or spontaneous decisions.
People are different. They also respond to different businesses and their products/services differently. Therefore, you must understand your customers and prospective clients well enough to convince them to purchase your product/service.
Here's a detailed example that outlines the process: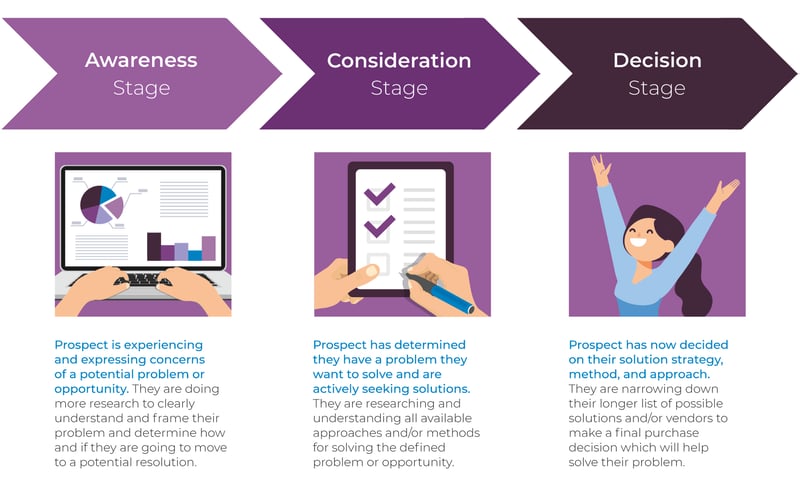 Brands that understand the nature of consumer behavior and their decision-making triggers can enhance their integrated marketing effectiveness by tailoring them to their audiences' decision-making process.
In other words, put yourself in your customer's shoes. What would you look for in the product/service you're offering? Think about how your brand will offer you the best solution to your problems or answer your questions.
BiQ Cloud is a cloud-based SEO suite that's designed to help you cut down your SEO costs. It's an all-in-one SEO suite designed to help you discover the different growth opportunities your website is missing. With BiQ Cloud, you'll have more control over product pricing for everything you'll need for better website optimization.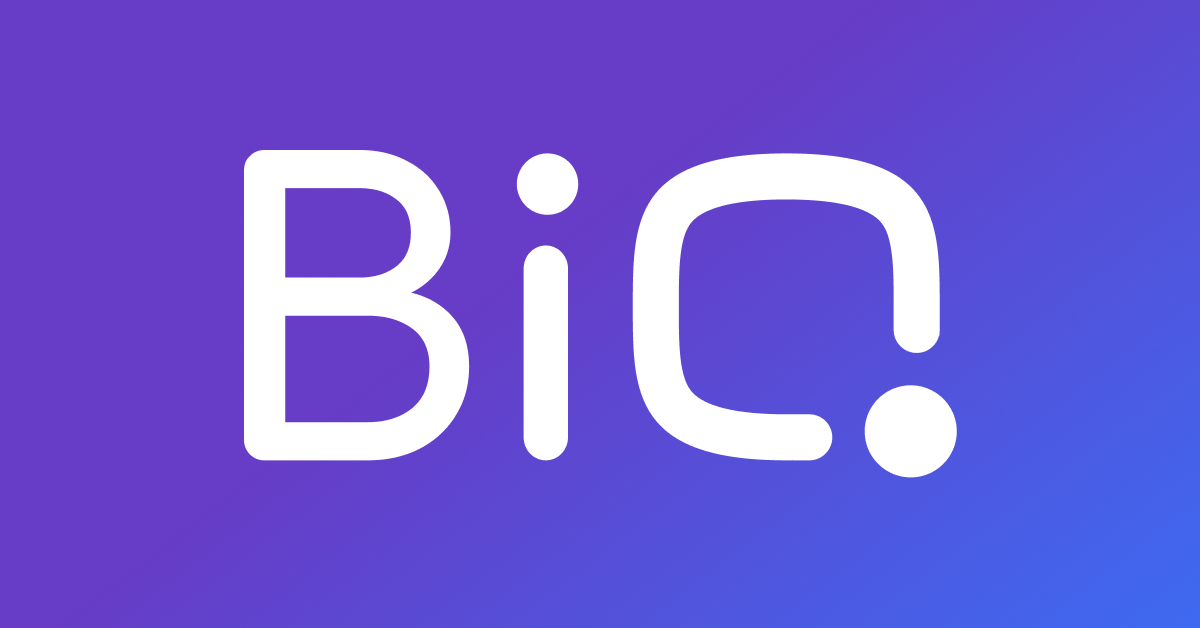 From finding related keywords to content ideas, answers to popular questions, and trending searches, BiQ will provide you with critical insights to help you understand your customer better.
2. Establish Your Goals and KPIs
Supposing you've just launched a new product/service and want to get it in front of your target customers. Or you've rebranded completely and want to broadcast the website update to your customers,
Whatever your marketing campaign goal is, you must also make it smart.
Before you consider what channels to use in your integrated marketing plan, you must consider the entire campaign's goal. This will help you focus and track your campaign progression throughout the marketing campaign. Moreover, you'll learn and gather critical data to help you improve your future marketing campaign processes.
These goals should also relate to your key performance indicators and subsequent metrics you can track after launching your campaign. Brand awareness, traffic, leads, engagement, and sales are important KPIs you must track and monitor their performances to determine your marketing campaign's effectiveness.
3. Choose Your Marketing Channels
By this stage, you should know which marketing channels to use for your next integrated marketing plan. Again, not all channels will help you reach your marketing goal. Therefore, you'll want to use only the ones with the most promise of helping you reach that goal.
If your goal is to extend your target audience to reach a new demographic, radio ads, TV ads, billboard ads, and other local channels can come in handy. On the other hand, if you're rolling out a new brand logo, you might not need all these marketing channels.
When choosing your channels, everything boils down to what you plan to achieve through your marketing campaign.
Here are a few marketing channels you should consider using:
Advertising
Email marketing
Personal selling
Press release
Packaging
Social media
Events and sponsorships
Digital marketing (SEO, content marketing, and website)
An effective integrated marketing campaign should include several marketing channels to help you reach a wider audience and drive your campaign message home. Therefore, you shouldn't hesitate to add, remove, or test new ones whenever you see one or more channel plateaus.
4. Define Your Buyer Personas
All integrated marketing campaign processes target specific buyer personas. For this reason, it's important that you define your target audience by channel.
Inevitably, there will be some overlap. However, it's still important that you understand exactly who you are talking to on the other side of the screen. You should know which medium addresses which audience and how best to tailor those specific assets to guarantee the most successful campaigns.
5. Draft Marketing Content
It's now time you created your integrated marketing campaign content. Here's where copywriting, graphic design and other processes come into play.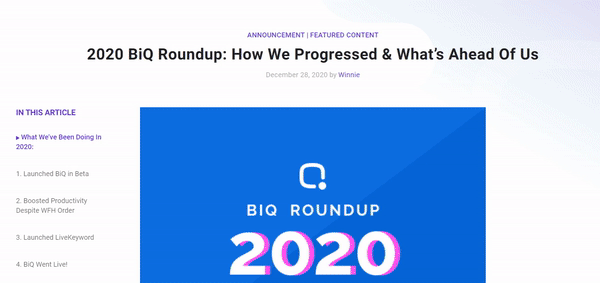 To keep your marketing campaign consistent, you should repurpose your content. This allows you to use it on different marketing channels, thereby easing your workload. You must also remember to keep your creative assets aligned with your brand guidelines to share with your team.
Integrated marketing is about establishing a consistent brand experience. Your campaign assets must reflect this, regardless of what marketing channels you will use to reach your audience.
BiQ Content Intelligence is an excellent tool that will help you draft, edit, and optimize your content for your target audience.
With the Content Intelligence tool, you'll have critical data and content-driven strategies to ensure you create and publish SEO-friendly content. It's the perfect tool to guarantee your content is A-grade before reaching your audience.
6. Collect Leads
Whether you intended to collect leads or not using your marketing campaign, you should prepare to receive them. Even if you're campaigning to raise brand awareness, you should also consider that some of your visitors may convert into leads, and eventually, customers.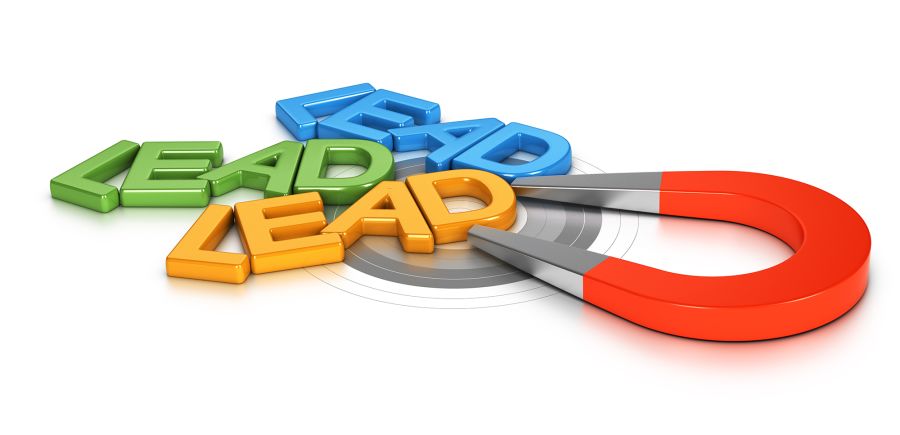 As such, you must consider how your visitors might convert into leads. Then ensure that the conversion aspects of your campaign are on-board with your visual and messaging as well.
You must also consider how to nurture those leads after they convert. Whichever strategy you use for this step, ensure your leads aren't forgotten after giving over their information willingly. You must always communicate with them to keep them aware of your campaign and that they're on board with your marketing plans.
7. Implement Your Plan and Keep Track
By this stage, you should have already put your integrated marketing campaign to work. However, it's no time to rest just yet.
Here's where you'll now monitor and track those KPIs and metrics from the second step. You must track whichever KPIs relate to your overarching marketing campaign goals.
These could be for new products, rebranding, boosting brand awareness, etc. It's important that you start tracking those metrics weekly, monthly, and quarterly, depending on your integrated marketing campaign's length.
Tracking your KPIs will help you understand how successful your marketing campaign is at reaching your goal. This way, you'll know what needs to be changed within your campaign strategy to optimize the process.
With the right integrated marketing strategies, managers, and tools, you can create a continuous marketing campaign cycle – and wins.
Conclusion
Integrated marketing is your chance to show customers the extent of your creativity and deliver them across multiple channels.
Done well, it can bring a massive impact on your business.
The effects of this attention and awareness will ensure your marketing campaign's success, resulting in increased brand awareness, engagement, and sales.