Being a copywriter, you need to make sure that your words sell. If you are good with words, copywriting may just be the right career for you.
So, you're considering becoming a copywriter?
It's very easy to join this profession, and you don't need any formal education. In fact, most of the top-paid copywriters never took a writing class or even attended college.
No formal training and no education? Sounds great, right?
Before you get too excited, let's get down to the nitty-gritty of starting from nothing to being a professional copywriter.
What is Copywriting?
Basically, copywriting is writing texts using persuasive words for advertising or marketing purposes. Writing copies aims to increase brand awareness and get the reader to take a certain action. The action could be to click an ad, purchase a product, or subscribe to a mailing list.
Simply said, copywriting involves using words to make a sale.
Businesses need tons of content on a daily basis. This ranges from sales pages, ads, podcasts, blog posts, emails, lead magnets, TV and radio ads, landing pages, social media posts, white papers, and flyers.
Businesses hire copywriters to write all this stuff using compelling words to get the target audience to take action like buying. And that is where you come in.
What makes a good copywriter is that you will be able to write unique, detailed, and engaging content that will get more people to take the desired action.
In order to write effective copies that get results, copywriters use the AIDA formula to move the target audience from the awareness stage to the last step that leads to conversion.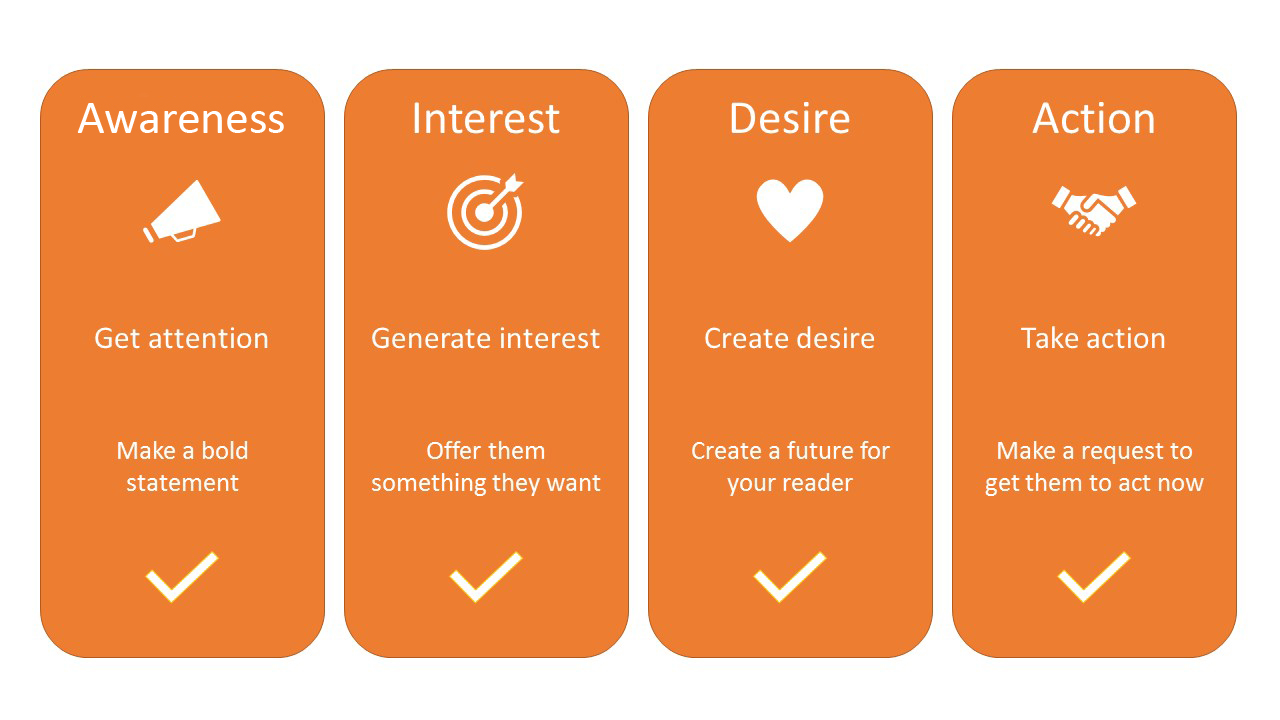 Attention
Just like the name implies, this stage involves creating brand awareness. But to create adequate attention, you need to do thorough research on your audience. At this stage, research the audience's problems and passion. With this knowledge, you will be able to develop content that focuses on those passions, problems and then drives home the marketing message.
By using this strategy, you will be able to create content that grabs the attention of your audience and engage them. This will make them more curious and want to know more about the brand.
Interest
As a copywriter, capturing the attention of your audience is fairly easy. But can you stop and think for a moment about the number of times you have moved away after opening a landing page or sales email. Keeping your audience interested is often more difficult.
To keep your audience interested, the secret is to structure the content in a way that they will want to continue reading. You can achieve this by: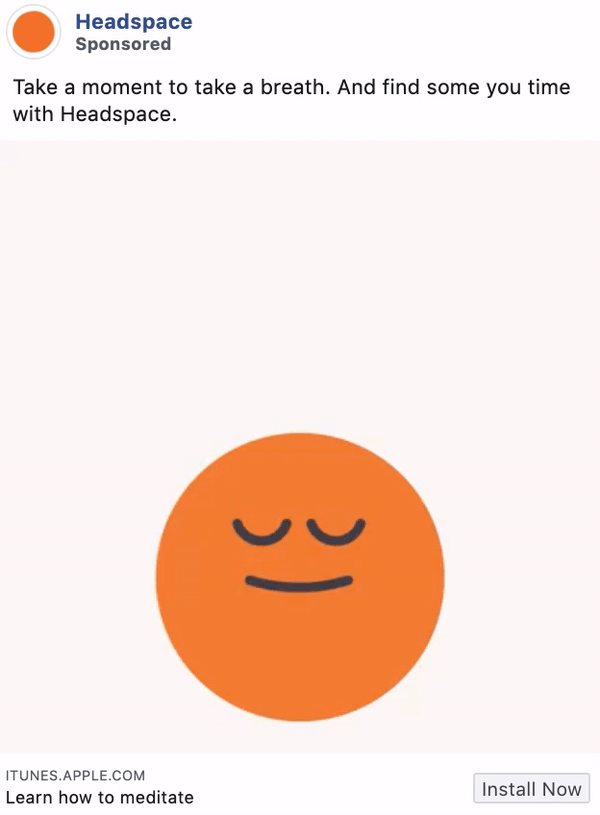 Create engaging opening paragraphs or sentences.
Resonate with your audience by highlighting the pain points they're experiencing.
Weave interesting stories throughout.
Use humor when possible.
Share important and interesting statistics, facts, and data points relevant to your audience. Ideally, the first 300 words of your copy should be fascinating to keep your audience interested.
Desire
To create desire in your copies, use these three strategies:
Show prospects the benefits of your product
Tell your audience how your offering will make their life better
Include testimonials and results that other people achieved; for instance, if your target audience is searching for teeth whitening, you can include before and after photos.
Action
After creating desire in your audience, the final step is to persuade them to take a certain action. There are three main ways to get your audience to do this.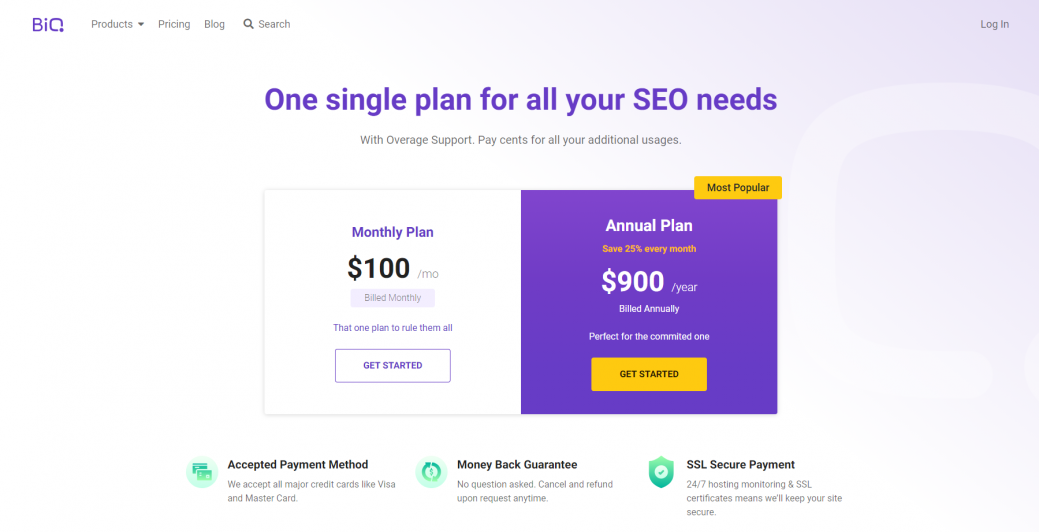 Include a call to action: To get as many prospects to take action, you should include a phone number that they can use to reach the business and a button that redirects them to the product page.
Create an urgency: You have most likely bought a product that you didn't have any need for. The reason is that there was an urgency that influenced you to take action and purchase it.
A great way to create urgency is to tell your audience that your product is running out of stock. This will create fear of loss. People naturally consider scarce things to be more valuable.
Add bonuses, premiums, or other incentives: This is referred to as the law of reciprocity. If you want more target customers to take action, you should include bonuses and other incentives.
Is the AIDA formula the most important thing you should know as a copywriter?
Probably yes.
The AIDA formula will help you craft messages that will grab your audience's attention, hold their interest, provoke desire, and influence them to take action. Therefore, as a new copywriter, you may want to use this model to guide your process. However, this doesn't mean that your copies should be structured into four parts.
How to Become a Copywriter?
Are you worried that you have zero experience? Don't worry; several successful copywriters started from there.
1. Build your basic skill
Well, copywriting is a skill that you will have to practice to get good at it. Regardless of the raw talent you believe you have, if you stop learning about writing copies, you will never get to the top level.
Here are some starting tips that can help sharpen your copywriting skills:
Attend college or short courses
One obvious route to copywriting is getting a degree. Copywriting in itself is not a major; you have plenty of choices regarding the kind of program you can enroll in. But if you think college is not an option, you can consider enrolling in a simple writing class or even an online copywriting course.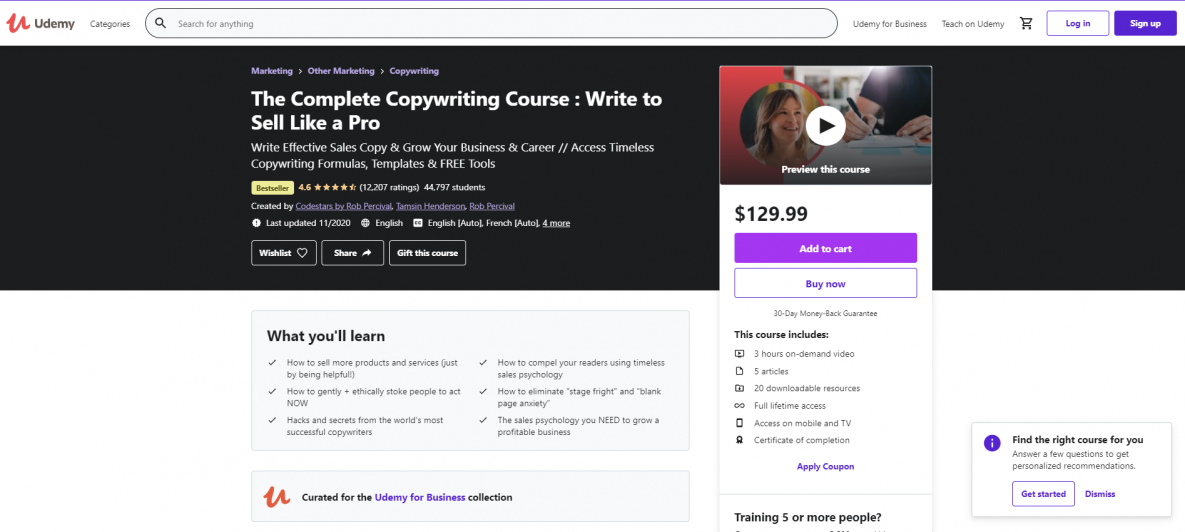 In a copywriting course, you will get the chance to learn about developing your own writing style, understanding the procedure of the English language, and how to identify the social consequences of every word you use.
This is where you get exposure to copywriting basics like writing a headline, value proposition, landing pages, ad copies, emails, video script, and sales, among others.
While it is a plus to choose a degree based on the skills you want to learn, this is obviously not the absolute or only path to become a copywriter.
Learn from others by keeping a swipe file
A swipe file is a group of writing samples that can be anything from blog post openings, headlines, sales emails, or landing pages. Pro copywriters usually utilize swipe files to motivate their content and boost their writing skills. A swipe file will allow you to improve your writing skills by seeing how other people write.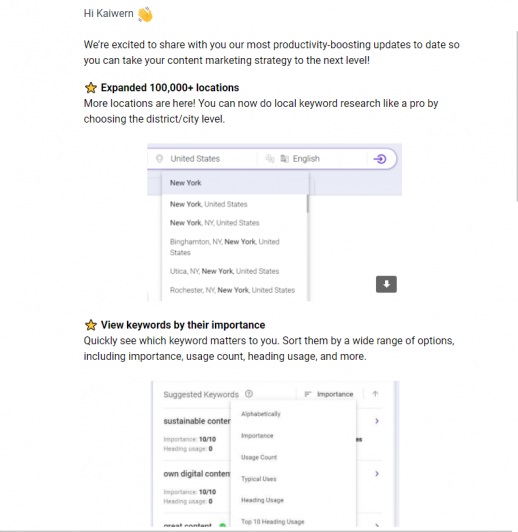 Swipe files can also help you save time since it offers recommendations for email subject lines, headlines, and content structures, among other things.
Whether it is attending courses or keeping a swipe file, if you have an SEO tool like BiQ, you can improve your copywriting skill as it helps you find the best keyword for your copy and analyze your content and provide suggestions for improvement.
2. Build a portfolio
Think about setting your own copywriting website. The website is the firsts place where you can show off your copies and copywriting skills. It would help if you also had something appealing to show off samples of copywriting on each page of your website.
Start by getting a portfolio page like a website, and as you build your skills, you can expand it. Your writing portfolio must show your copywriting skills in the niche subjects and the place you have written for.
If you are new, with no string of work, having a website with some contents of your own can be a portfolio itself.
3. Build a platform with consistent and recurring leads
To earn money as a copywriter, you need to have a consistent and recurring flow of leads. Having a consistent flow of quality leads can take time. For instance, it can take almost two years to establish a channel that can generate a six-figure value of leads in a year.
There are various ways to build your own consistent and recurring leads channel. The main options are website optimization, LinkedIn, Paid Advertising, and High-End Guest Blogging.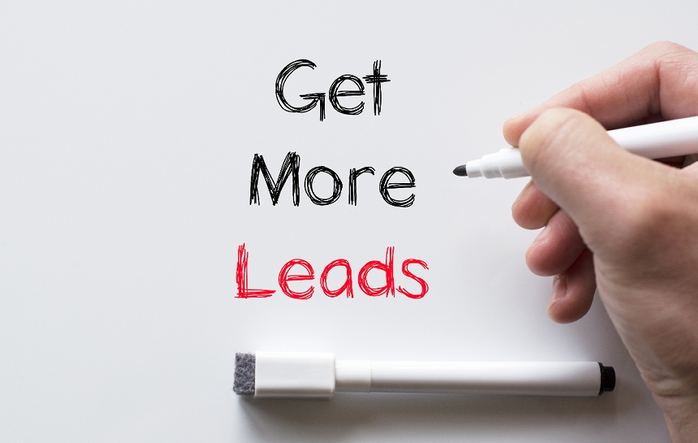 Optimize your website (SEO)
The main objective of SEO is to get Google to direct leads to your site every time. And to achieve this, your site should rank high for searches appropriate to your business. Consider using the BiQ Content Intelligence when optimizing your website content for Search Engine Optimization.
Building audience in LinkedIn
LinkedIn has always been a platform that helps businesses generate leads. It is now a place where you can build a lucrative following. This has been made possible by the refurbished LinkedIn algorithm and the live organic engagement. You can post here to attract more engagement.
LinkedIn offers you enough engagement to spend some months on it as your main lead generator.
It can take a lot of effort and time to do guest posting the right way. There are many benefits of guest posting.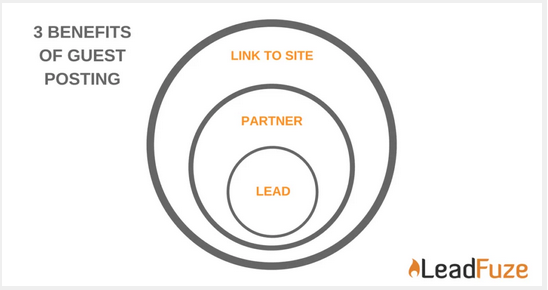 Leads are the most vital metric in any B2B. You get a large number of leads which you can then foster to become loyal customers.
Guest posting also offers you many partnership opportunities depending on the target market and industry.
Reaching out to leads in a particular industry means more links for you. You can then target the keywords and have the thump with SERPs to get organic traffic to your blog post.
4. Find freelance copywriting jobs online
How to get copywriting jobs?
For First-time and pro copywriters, finding a freelancing and copywriting job is essential. The following are some methods you can use to get clients online:
You can find freelance copywriter jobs online by sending a series of emails to a specific audience or potential clients, convincing them to secure your services. To get a response from a cold pitch, you need to target the right clients. The context is key when you are pitching new copywriting clients.
Follow these steps to pitch new freelance customers:
Identify the right customers
Find the suitable point of contact
Get their email addresses
Choose your outreach approach and a cold email template
Follow up on the cold email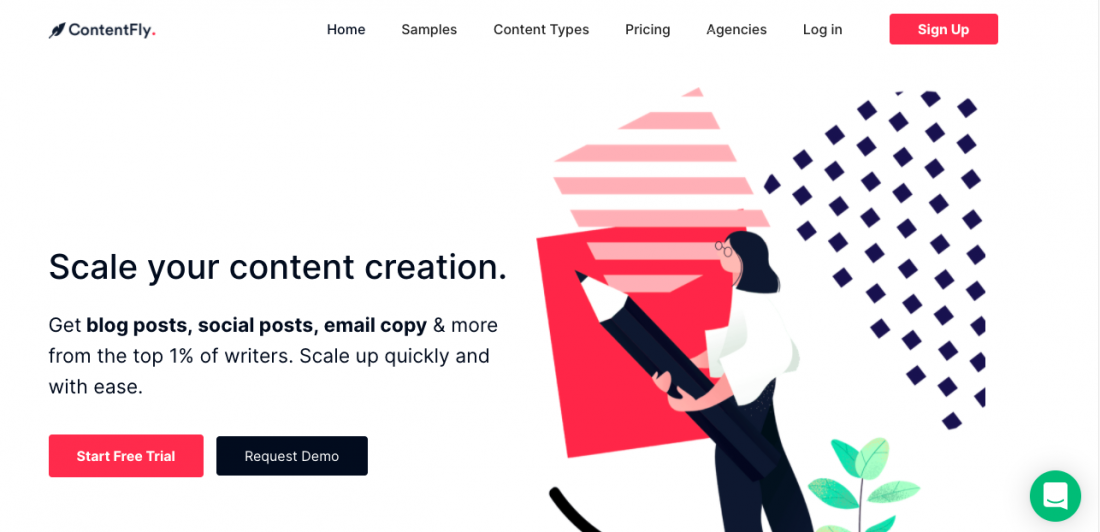 This is an effective way to see many freelances and copywriting job opportunities since many job boards are updating every day. You can use the job listings to choose the opportunities that interest you the most and get some hopeful leads.
Networking is a robust marketing approach. Once you have the right experience in freelancing, you can ask your current clients to refer you to other potential customers. Alternatively, you can advertise your services on social networking platforms to gain more exposure.
Give helpful and relevant information instead of just simple advertising. Your aim here is to attract more attention, showcase your copywriting skills, and launching yourself as an expert.
5. Stay on track with the trend
SEO is constantly changing, and time is limited. You, therefore, need to make sure that you spend most of your time focusing on SEO approaches that matter the most.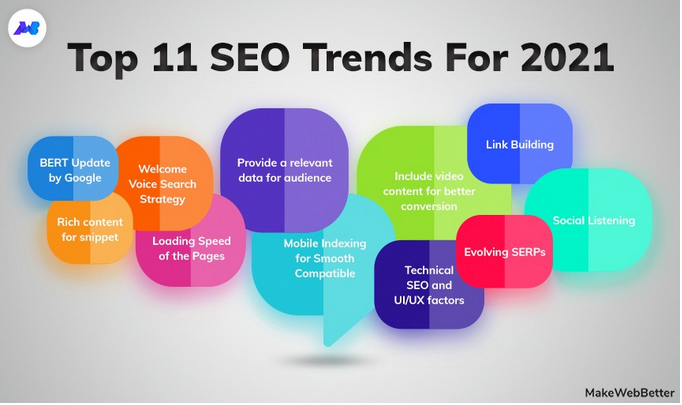 To stay up to date with the latest SEO trends;
Follow the industry news
Put large prominence on mobile optimization
Constitute Webmaster Tools
Use SEO periodic table
Conclusion
Through copywriting, you can earn a lot of money. But copywriting and freelancing are not just about writing or putting words together. It is instead the art of selling and getting your brand across various channels. As a copywriter, you might get various requests; and you might be required to write web content, blogs, advertising copy, social media posts, or creative writing.
But the good news is that the customers will always give you instructions or guides, and you can work together with editors to focus on the content and arrangement. Through your writing journey, you need to understand that great copywriters are not born but made.