Generating sales leads online isn't the same as selling at a physical location. Identifying and acquiring potential online customers takes a different strategy.
As marketers, we are always on the lookout to generate more sales leads. The reality is the buyer's journey is no longer what it used to be, thanks to the influence of the digital world.
In order to reach today's buyers, marketers must understand the buyer's journey online and make sure to align their business strategies to them.
Are you looking to acquire more sales leads and maximize your opportunity to convert users into buyers? Before we get into how you can generate sales leads, let us have a look at the meaning of important keywords you need to know about online lead generation.
What is lead generation? Lead generation basically means identifying and acquiring potential customers that might have an interest in your product or service. These leads will only turn to be your prospective customers if they show interest and purchase your products.
There are basically two types of leads: marketing leads and sales leads.
What are Marketing Leads?
Marketing leads refer to any person who can potentially be a customer. In a broader sense, they are any contacts who've engaged with your business marketing efforts but are not ready to commit or spend.

For any business, the primary goal is to generate as many leads as possible and guide these prospects down a sales funnel and convert them into interested buyers through providing them relevant content and exciting offers.
What are Sales Leads?
Sales leads, on the other hand, are businesses or individuals that are interested in your product or service now. These leads are actively looking for a solution and are in the stage of comparing available options for their problems.
Marketing vs Sales Leads
To paint a clear view, the difference between marketing and sales leads is in terms of their interest. Both are qualified, but sales leads have a higher purchase intent as compared to a marketing qualified lead.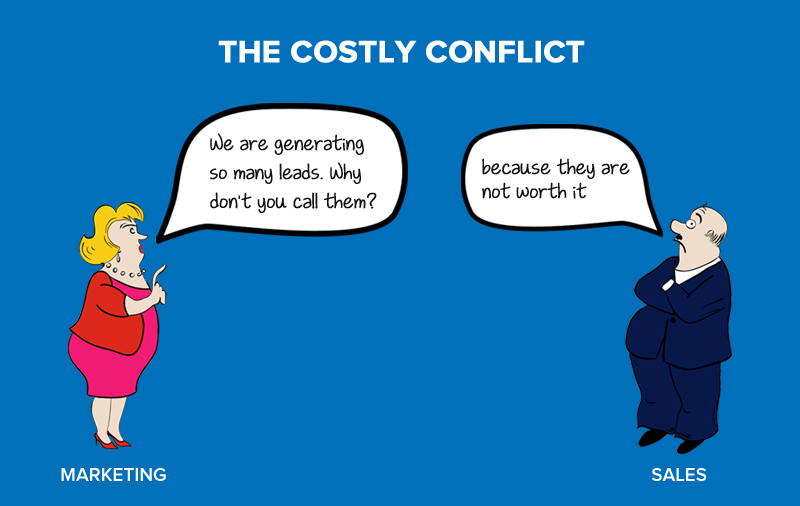 So now that we are clear with the difference between marketing and sales leads. Now in this post, we are going to focus on the 13 actionable steps that will help generate sales leads for your business. 
1. Identify your buyer and potential prospects
Your marketing won't work unless you know who you are selling to. So, ask yourself, do you have an ideal customer in mind?
Yes or no, don't worry. Because we have a few questions that will help guide you in identifying your potential prospects.
Are they mainly men or women?
What is their age range?
Are they single, married, or engaged?
Where do they mainly reside?
What's their income or budget for your product/ service?
What are the types of content they consume?
What social media channel do they use?
What do they do in their free time? Do they watch Netflix or shop?
To successfully reach your ideal customers, you must ask yourself these questions and identify your buyer personas. Or if you already have existing customers, take your time to study them and learn their behaviours, lifestyle, location, how much they earn and their personalities.
For example, if you are a business that sells perfume. Your target market would most likely be outgoing women from 20 to 30 that are single or engaged, and their preferred social media platform would most likely be Instagram.
With all the above information at hand, you can now make informed decisions on your marketing strategy to reach your buyer personas.  
2. Uncover and understand your buyer persona's queries
Now that you know who your buyer personas are, you need to understand the language your target personas are using to identify their keywords.
You can easily find your buyer keywords using our BiQ's Keyword Intelligence. First, sign up for a free tier account here and you will get up to 30 searches every month.
Next, type in your short tail or seed keyword. As an example, let's say we are operating a perfume business in the United States, so our target keyword would be "perfume for women".

Transactional keywords are keywords that lead to a purchase.
Using BiQ's keyword intelligence, you can get all related keywords to your search. And if you just filter the search intent to transactional, you will have your buyer keywords. You can then arrange them according to keyword volume or scoring to select the best keywords to target.
You can then include mentions of these keywords in your website or better yet, create landing pages and content targeting these keywords that would most likely drive you sales.
However, the prerequisite is you have to rank for them, and we will further explain how in the next two steps.

3. Rank for your keywords in search engines
To achieve this, there are generally two methods. One. is to use Google ads and the other is to create content and rank organically using search engine optimization. 
To rank for transactional keywords, you would first need to do some keyword research.
Google your target keyword and find out what is currently ranking? Are you competing with ads or pages from your competitor, review or coupon sites? You need to analyze the pages that are currently ranking and see what they have to offer. Are there any potential content gaps?
Understand that Google is constantly testing new pages to find the best content answering search intent, and the key to ranking is to create quality content.
So make sure to create content that is both comprehensive and deep. Don't just drop your target and related keywords carelessly into your content, instead use them in your URLs, title, headings and make sure you have a clear outline discussing the topic from every possible angle. You want to make sure your content is comprehensive and helpful.
Here at BiQ, our SEO suite makes the process of creating and optimizing quality content super easy. Just head to BiQ's Keyword Intelligence, and you can craft your detailed outline referring to the Popular Questions tab.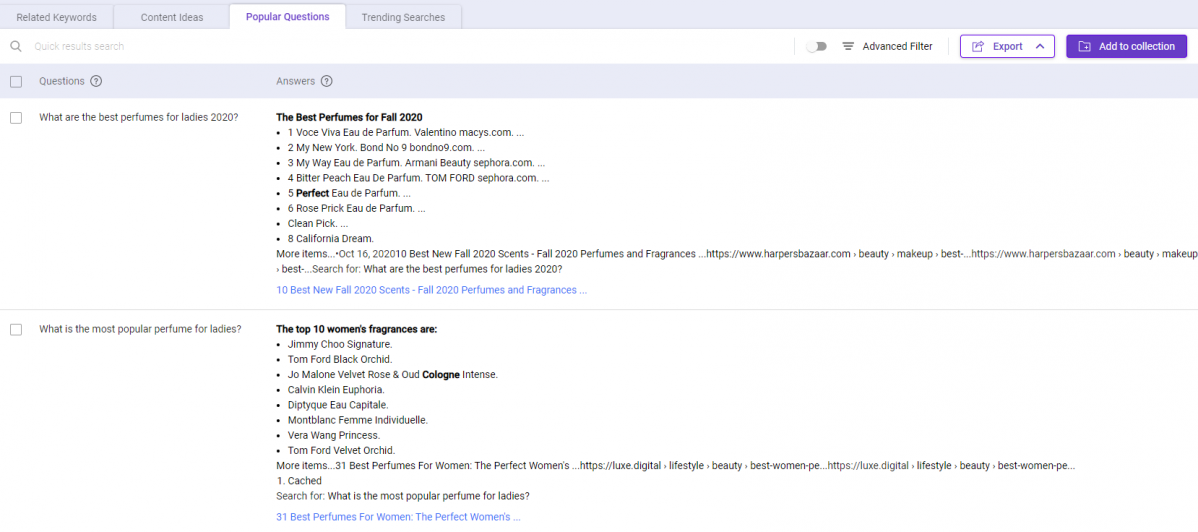 Use these questions as your headings and make sure your answers are direct as Google is now ranking based on passage indexing, and this will reward any content with the most relevant answer even if your content is not ranking at the top.
Generally, we would advise you to rank organically, but if you are interested in using Google Ads and search engine marketing, we recommend reading this post – Search Engine Marketing: How to do It Right.
4. Build content around your brand
Let's be realistic. Buyers nowadays always do their research before pulling the trigger to make the final purchase. That's why it's important to create content around your brand. 
Today's buyer journey involve many touchpoints
This could mean managing a brand blog or having a social media presence. What's important is to communicate to your potential buyers your unique selling point and why they should buy your product or service instead of your competitor's.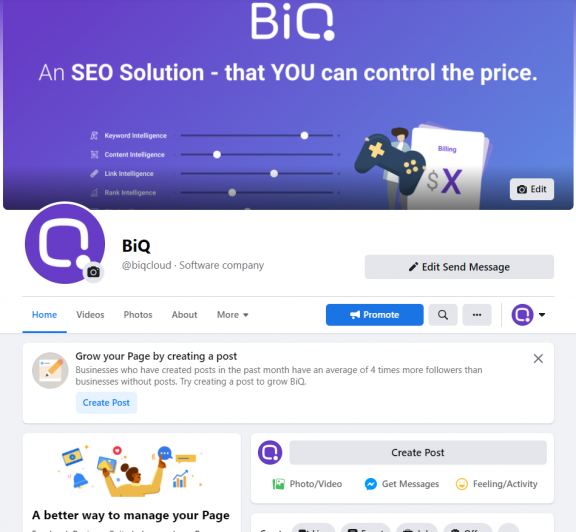 At BiQ, we pride ourselves on demonstrating SEO pricing and we believe that you should only pay for what you use, and not for what you don't actually need. 

But aside from your business's unique selling point, you also want to post informative content on your website. It should be resourceful to the readers and should be in line with the product or service you are offering.
Provide helpful information answering your buyer's questions. Create content that teaches them how they can actually benefit from your product or service. Give social proof by feedback and testimonials from your existing buyers.  
Communicate your company's beliefs and resonate with your buyer's value. Again, this goes to how deep you understand your target audience. Are your buyers' philanthropists who donate to the cause of education in Africa? If yes, highlight the fact that part of their purchase will actually go to the cause.   
5. Synergize across different social media platforms
You can never ignore the power of an optimized social media platform on lead generation in this day and age. It's where all the people and businesses are at.
LinkedIn, for example, currently has half a billion members, and two more joining every second. Though it's not just about the numbers, because where else can you get such easy access to important decision-makers.  
For that reason, you should always make sure that your LinkedIn profile is updated and fresh. Let your profile be noticeable and try using a creative LinkedIn headline to stand out and attract prospective customers.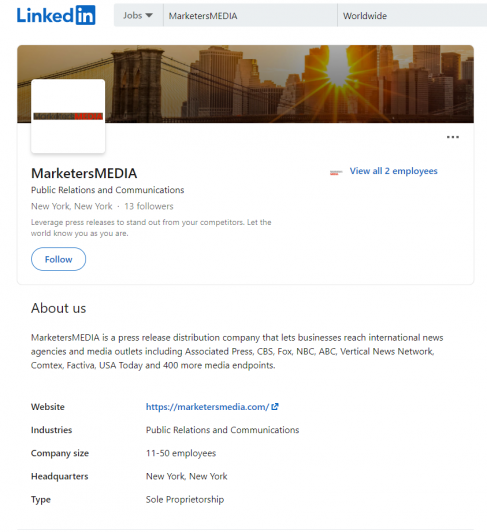 Also, try to connect with your target audience on LinkedIn. Be proactive by engaging them with direct messages offering your service or product. This method is super-efficient if the client had posted inquiring on the services you offer.
Twitter can also work some magic. To achieve lead generations from Twitter, have a presentable profile picture and don't miss to tag your company. You should also add a link of your LinkedIn profile for those interested in your services to check out. Try also to add some hashtags related to service or product you offer.
These changes on your social media platforms make it easier for prospective buyers to reach you and connect with you. The best part, that it can synergize your lead generation, letting people gain trust in your website through social media and getting leads from social media to your website. 
6. Build an email marketing funnel
Email marketing still remains to be the most influential digital marketing strategy for both B2B and B2C companies. In fact, according to Campaign Monitor, 73% of marketers attributed email marketing to increasing their conversion efforts.
With that said, email marketing is proven to be the most reliable tactic to influence leads at every stage of the buyer's journey, given that you have an email marketing funnel.
That means to create a strategic plan on moving your leads down the buyer journey through educational emails and tempting offers that have a deadline. These offers are known to turn a bystander to a prospective immediate buyer, and an existing buyer to become a repeated one.
As you launch a new service or product also send emails to your lists to notify them of your latest developments. These are important potential prospects, and you want to make sure to keep in touch with them as often as you can through email campaigns.
If you have an existing list of email subscribers, don't assume that they already know about your service or product. Keep your email subscribers on the toe. You will be surprised by the potential they have on generating leads.
7. Get referrals from existing customers
Word of mouth is always effective, but it will only take a satisfied and happy client to refer to your business. The key is to always make sure you are there for them.
Also, express your gratitude to them before asking them to refer your product or service to other prospective customers. If applicable to your business model, you can also choose to set up a system that rewards your customers whenever they make a referral. 
8. Network actively and connect with people in your industry
Create time to attend networking events, either online or in person. The events might not bring leads directly, but they are of great value to your business.
Choose those networks that are in line with your industry to get increased chances of bumping into people of your interest. Offer to connect on LinkedIn and engage freely with business people you wish to work with.
You can also do this for your content through guest blogging. The idea is to submit your post to other relevant websites to attract more lead sales and backlinks to your website.
Guest blogging brings more on the table like new industry connections and improving your website SEO. The key is to find websites that are relevant to your industry to guest blog.
Don't pick on companies that you are competitors but choose those that complement your service or product. For example, if you are offering plumbing services, you can collaborate with a company that sells plumbing materials. Your services complement each other and are somehow interrelated.
9. Host a webinar to generate sales leads
Holding an online conference and sharing your vast knowledge on a product or services brings traffic to your website.
Before customers commit, they search for information on a given product or service. If these buyers bump into your well-presented online workshop, they will most probably commit to the product or service.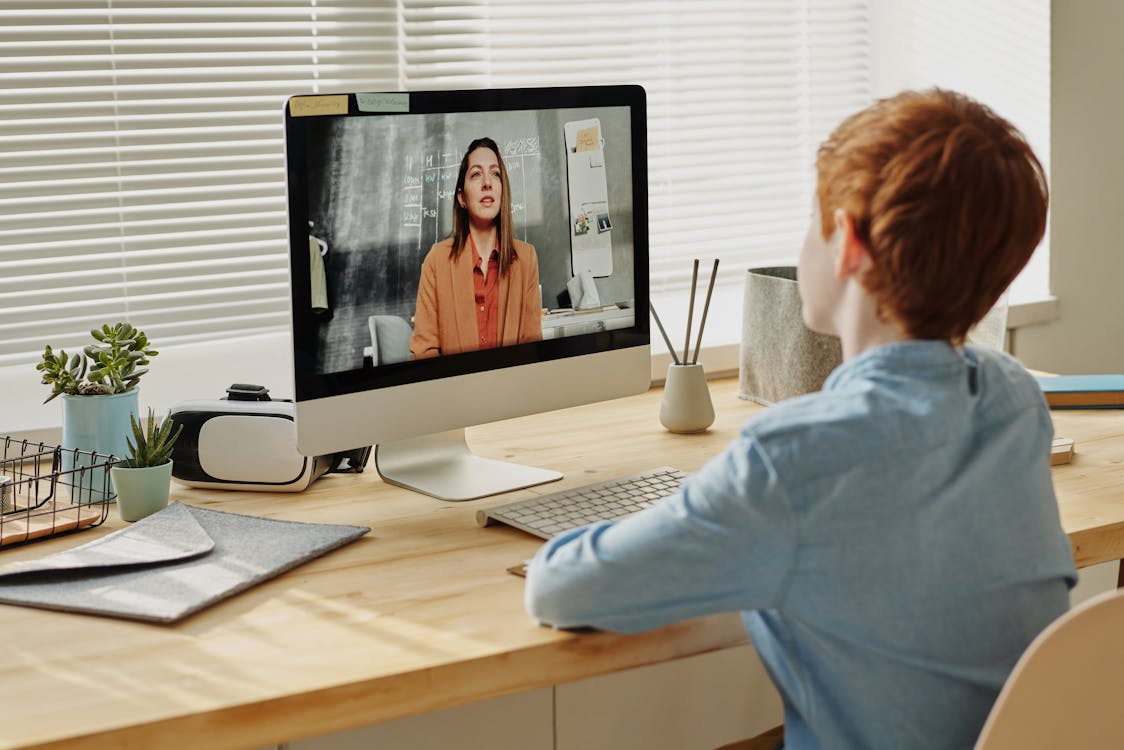 This is achieved by the trust they have gained from the presentation and the fact that the questions they had on the product or service have been answered satisfactorily.
10. Keep in touch with lost opportunities
Lost opportunities are buyers who had expressed interest in your product or service but vanished before they could make a purchase.
Keep in touch with them to know if they are still interested in your product or service.
Email them a great offer and guide them on the use of the product or service. Let them know that they can reach you in case they might need the service or product in future.
11. Designing convincing landing pages
A landing page is the first page a visitor lands on a web page. An excellent landing page can be used to capture leads to your website through offers, trials and others.
Note that if you are using third party landing pages, your campaigns will promote their ranking and not your website. Be on the lookout while setting landing pages.
For some copywriting tips on landing pages, always communicate with your users, the afterimage of using your product instead of features and benefits. Sell the vision, and not the spectacles.

Also, remember to add real testimonials from your existing customers on your landing page. This gives them important social proof and can give them an assurance of guarantee of the product or service quality.

Also, you can add a tempting offer on your landing page (with a deadline of course) to lure more visitors and buyers to your website.
Creating persuasive whitepapers
The primary purpose of a white paper is to provide a solution to a problem your customers have. Identify the significant hurdle that your customers have, then email them with the solution your service or product has.
Let your content be more informative than promotional.
There is a lot you can do to generate leads to your business. It is not even limited to what I have discussed above. The key thing is identifying the right method as per your target audience. Give it your best and also complement it with other possible approaches.
Suppose one method didn't work for you to be ready to incorporate more techniques and give them your best shot. Keep your return clients at heart and treasure them like gold. Remember, they are also a great source of lead sales.
Quick Recap: How to Generate Sales Leads?
As a general overview, here are the 13 steps to generate sales leads for your business:
Identify your potential buyers and prospects
Uncover and understand your buyer persona's queries
Rank for your buyer keywords on search engine
Build your brand content and blog
Synergize with the power of social media
Build your sales funnel and email campaign
Get referrals from existing customers
Keep in touch with the lost opportunities
Design convincing landing pages
Host a webinar to convert customers
Create a persuasive whitepaper
Network actively to generate leads and sales
Now it's time to go out there and put them into action! Start generating your sales leads now, and if you have any other helpful lead generation methods not covered in the list, do share them at the comment section down below.