Here are 17 creative marketing ideas for those of you who own a business or runs a website. Use these inexpensive marketing ideas to strengthen your brand presence.
For your business to be successful, you need to do more than just promoting your brand. You'll need to instill creative marketing ideas.
Sometime back, business owners concentrated more on the numbers. However, as a persistent flow of digitalized strategies hit the market, entrepreneurship evolved to great lengths.
From advanced innovations to high-end customer support, companies are now striving to outdo each other in a very competitive landscape.
Let's dive into the 17 creative marketing ideas that can bring forth immeasurable benefits to your business.
17 Creative & Inexpensive Marketing Ideas For Businesses
1. Create Blog posts to Attract Prospects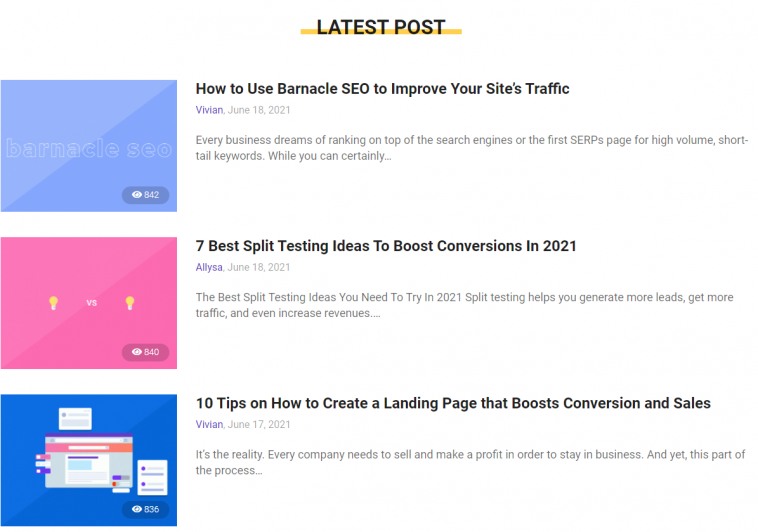 Your website makes it easier to get in touch with more B2B customers. By creating enticing content you manage to increase your traffic and SEO optimization. For instance, if you sell cutleries, a potential client may search "cutleries sales" on the browser.
For a website with an excellent rating, the chances of getting noticed are higher compared to other sites. Regular posting of informative blog posts with appropriate keywords also increases traffic flow. In fact, this is part of a cost-effective marketing strategy.
Strive to give your audience real-time solutions by answering questions and tackling the challenges at hand. In the end, you nurture a solid client relationship likely to lead to more referrals and increased revenue flows.
2. Promote Your Brand in Social Media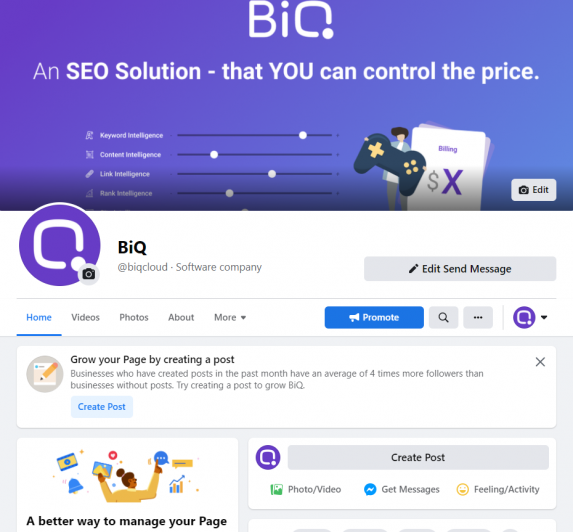 Social media has become an integral part of business running and it is also a method of cost-effective marketing. Through inexpensive marketing ideas, you can promote your products and engage potential clients on your social media platforms.
According to a 2019 Emarsys report, around 3.2 billion people in the world converse via social media on a daily basis. That equates to about 42% of the world population and the numbers keep on increasing.
This exposes a market ready to delve into your products if you provide them with a reliable solution to their needs. Currently, it is almost impossible to reach out to your clients without an online presence. The trend is the same even with the giant companies in the market.
For instance, popular brands like Nike or Boohoo spend loads of time on social media platforms engaging their clients. Additionally, clients use the platforms to enquire or vent about a product. Try to catch a complaint on time to avoid escalation to a huge misunderstanding.
Most social media platforms offer real-time notifications on comments. Ensure that you give a satisfactory response that may lead to a future sale.
3. Heighten your Google Ranking with Creative Marketing Ideas
Among the most creative marketing ideas, Search Engine Optimization (SEO) stays at the top of the list. The main purpose of SEO's is to enhance a website to rank better in search results using specific phrases or words.
For instance, in your commerce blog, you may write a topic about the latest business trends and include keywords related to the topic. If you pick "social media marketing" as your keyword, it directs anyone who searches the words in the browser to your site.
You can research your potential target keyword using BiQ's Keyword Intelligence. It allows you to gather data on keyword volume, trends, keyword competition, related keywords, and more.

What makes BiQ's Keyword Intelligence stand out from the rest of the keyword research tools on the market is the keyword analyzer feature. It helps you see why someone might be searching for the keyword in the search engine.
With this data, you will be able to plan your content in such a way that meets your users' needs.
Creating appealing and informative content also increases sales and leads to your organization. The good thing is that Google keeps on directing traffic to websites months or years after the initial publishing of content. Therefore, you have to come up with worthy content and make it a part of your creative marketing ideas.
4. Invest in SEO Organically
Organic SEO strives for enhanced ranking in search engine result papers. It is a strong basis for web traffic, especially for B2C businesses. Since you do not have to pay to get traffic to your site, Organic SEO comes as a cost-effective marketing strategy.
Additionally, the BiQ SEO Suite has completely evolved the SEO world by pioneering cost-effective marketing. As an innovative platform, it gives lucrative keywords essential in marketing your brand. It also allows the flexibility to buy what you need.
In a price-controlled, cost-effective marketing approach, BiQ allows the user to buy only what they need.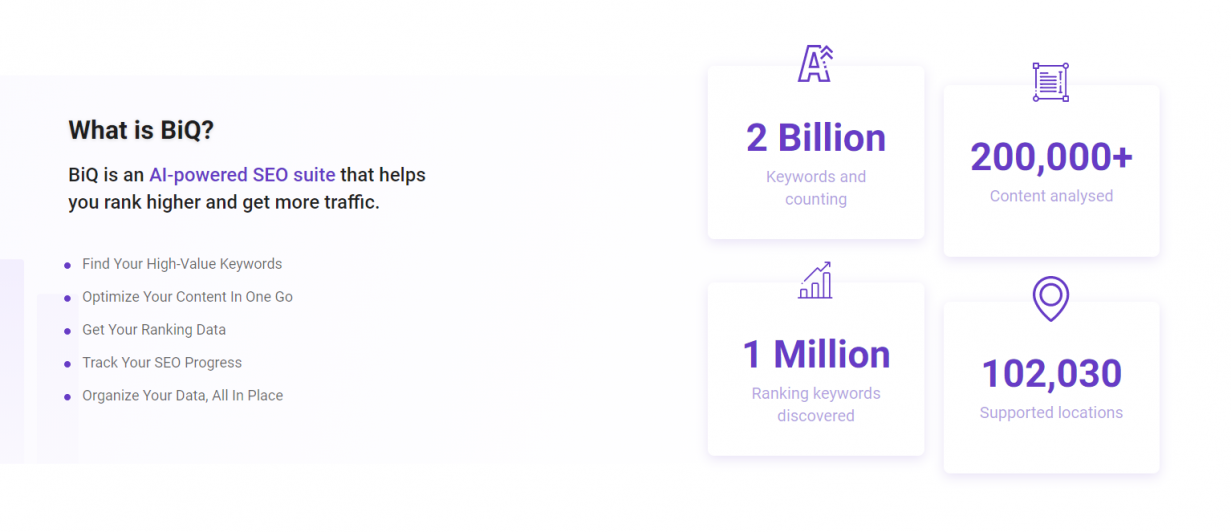 The main purpose of using BiQ SEO suite is that it helps websites rank higher and get more traffic. It is better known as a personalized, AI-Guided SEO suite that currently lets you pay only for the features you use.
If you're not entirely happy with your SEO progress or you're actively searching for an alternative to SEO tools, BiQ is the tool you should be signing up for today.
5. Use Email Marketing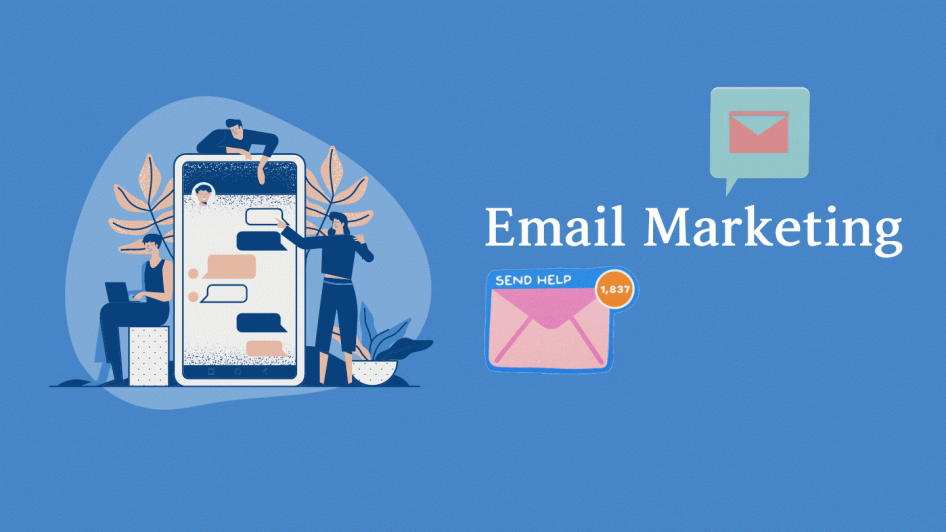 With an upsurge of current marketing strategies, most people are running away from email marketing. In reality, this platform still has a lot to offer. If you look at the close people around you almost all of them have an email address.
As reported by Radicati Group in 2019, more than 50% of the world's populace use emails in one way or another. For businesses running, this is a definite platform to reach the targeted market.
Part of successful email marketing is to send regular new letters to your audience. The main features to write about include updates on products, businesses, or services. Make your content interesting and keep your reader captivated for the next. This is also the place where you can make use of creative marketing ideas.
Choose your words well; avoid jargon and impolite remarks. Your main intention here is to convert the mail recipient to a willing client.
6. Use Creative Marketing Ideas to Make your Infographic
In a busy world, buyers do not have the time to pursue lengthy and complicated content. Infographics make it easier to go through information using statistics, data, or charts. This platform stands out among the creative marketing ideas and is taking content writing by storm.
Quality visual creations catch the viewer's attention and entice them to read through the content. If you use the right color and proportion, your infographics help you create memorable and persuasive content.
7. Introduce Online Contests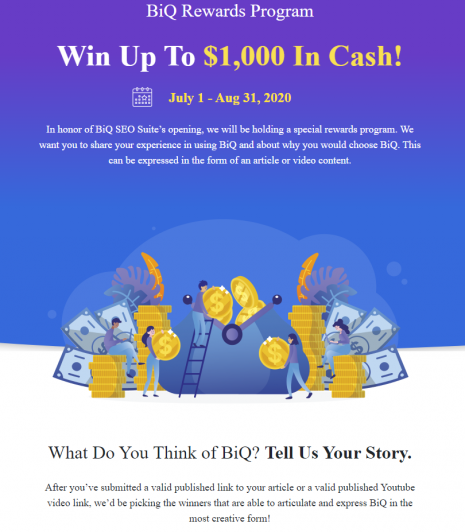 No one hates a good win. That's the idea behind running a social media contest in marketing your brand. The competitions may range from simple gifts to advanced campaigns geared to raise awareness and increase leads.
Online contests also allow a brand to promote its products and services at a minimal budget. Considering that most contests happen on social media platforms, there is already a ready market of competitors.
Accepted competition options include video, photos, sweepstakes, or caption contests. All the contents go through various submission rules and regulations. In the end, companies manage to create a relationship with the audience as they promote their products. This is another way of creative marketing ideas that you can learn from.
8. Make an Ingenious Business Logo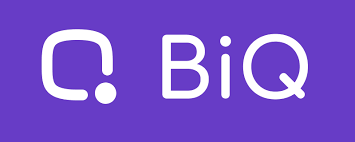 Logos are among creative marketing ideas that separate your brand from the competition. A remarkable logo should make a convincing first impression to promote loyalty. It should also combine symbolic visuals and text related to your business.
Strive to come up with a less complicated logo for the audience to remember. Remember that the main purpose of a logo is to create awareness for your brand. Choose colors, visuals, and texts that do justice.
9. Use a Business Mascot to Promote your Brand
Mascots in a business are options that give a brand a discrete personality. Sometimes it can be unreal people, animals, or objects that resonate with your market audience. The crucial function of a mascot is to build up a brand identity.
For instance, the HOTH Company came up with creative marketing ideas by using the HOTH monster to strengthen the brand presence. Note that mascots make timeless representations in marketing your brand. Opt for an impressive solution to represent your brand well.
10. Incorporate Webinar with Creative Marketing Ideas
In an organization, webinars make it easier for business owners to reach out to leads and enlighten them about the brand. As one of the inexpensive marketing ideas, clients manage to get a one-on-one discussion with a brand representative.
Through real-time discussions, they can raise complaints or enquire more about a product. In the process, it provides an opportunity for an organization to promote the brand at a minimal outlay.
11. Encourage Customers to Send their Feedback
One of the most creative marketing ideas is to request feedback from your customers. That indicates that you appreciate the client's opinions and the response they give. Customers value a company that involves them in their growth journey.
The approach also enables a company to recognize vital mistakes that may put them down. Organizations use various ways to persuade clients to give feedback. Some of them include customer service, social media, offering incentives, and many others. You can also respond to them through SMS surveys, emails, sales calls, etc.
12. Write and Allow Guest Posts
Posting content on another blog allows you to promote your brand in a different environment. In the process, you enhance traffic, brand awareness, and credibility to the guest sites. Allowing bloggers to post on your site has a list of benefits too.
If the guest poster shares the right content, it positively promotes your site. That's a cost-effective marketing strategy that can lead to various social media shares and more traffic to your site. The bottom line is to allow only credible content writers to share on your website. These are inexpensive marketing ideas that you can emulate.
13. Embrace Gamification
Games techniques bring entertainment in a professional setup. When incorporated in a business environment, companies build super-engagement relationships with clients. The amusement factor of games encourages more calls, clients meeting, and possible business leads.
Within an organization, game mechanics promote teamwork, communication, and general performance. As one of the fresh business ideas, Gamification creates a favorable environment for an organization to achieve its goals. Not to mention that it is one of the most creative marketing ideas out there.
14. Come up with Popular Hashtags
By using hashtags, companies encourage the audience to explore the right information. Sometimes clients may not have the time to go through lengthy content on the sites. When an organization uses hashtags, clients manage to filter through the important information they need.
To expand your online presence, create catchy hashtags to lure new clients. Bear in mind that you do not have to post numerous hashtags on one post.
Check on your competitor's post and get an idea of the best to use. Ensure that your choice of hashtags achieves the purpose of marketing your brand.
15. Make Bold Future Predictions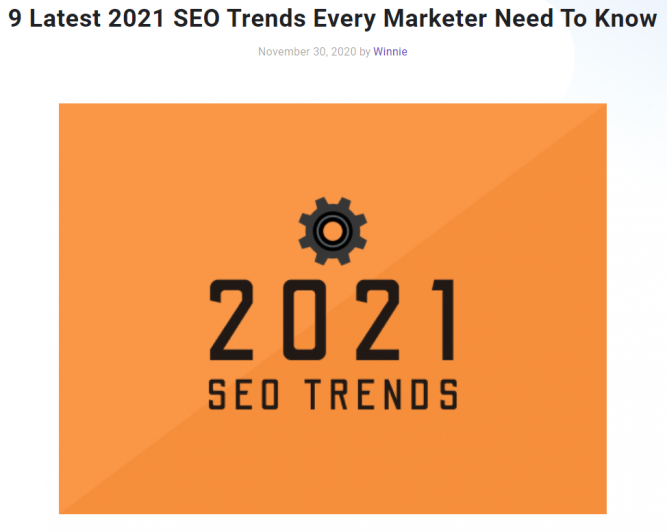 With the changing economy, companies need to adjust to various marketing needs. Forecasting a business's future comes as one of the inexpensive marketing ideas. Start by examining the market and understand popular marketing trends.
From there, you can make precise sales forecasts. Strive to please your market audience with your prediction. For instance, when the launch of the iPhone 12 got announced, people already had an idea of what to expect.
That portrays the success of future predictions. When a prediction is done, it helps an organization to achieve its goals easily. Also, with in-depth insights on how the company performed in the past, companies avoid making grave mistakes that lead to losses.
In case of a future financial crisis, a company gets empowered on how to handle it through past experiences.
16. Craft Viral Memes
Memes attract a wide following on social media platforms due to their comical nature. They are also easy to make and among the fresh business ideas in the market. If you want to garner more followers with your memes, you need to recognize what your audience wants.
Come up with original and hilarious content. Find out the latest trends and incorporate them into your memes. Most importantly connect with your audience and create a cordial relationship for future sales.
17. Make a Presence in the Community
Any decision made in an organization impacts the vendors, clients, and staff as well. These people play specific roles in the community. So, if a company creates a thriving working environment, it gets transferred to the community as well.
In addition, customers appreciate when companies around them give back to society. For example, a platform like Reddit allows people to donate money, time, or energy to improve the environment. As a result, Reddit stands among the most visited sites in the world.
Popular ways to give back to the community include, sponsoring events, helping needy children, supporting local businesses amongst others.
*Bonus
18. Create Simple Online Tools
Besides having a full-fledge SEO suite, BiQ also created a keyword research tool extension known as LiveKeyword. It lets you get your keyword insights without leaving your browser. Most importantly, it's completely free.
This Chrome extension for keyword research provides you with your keyword's related keyword and searches along with additional details about the search volume, per click, and competition.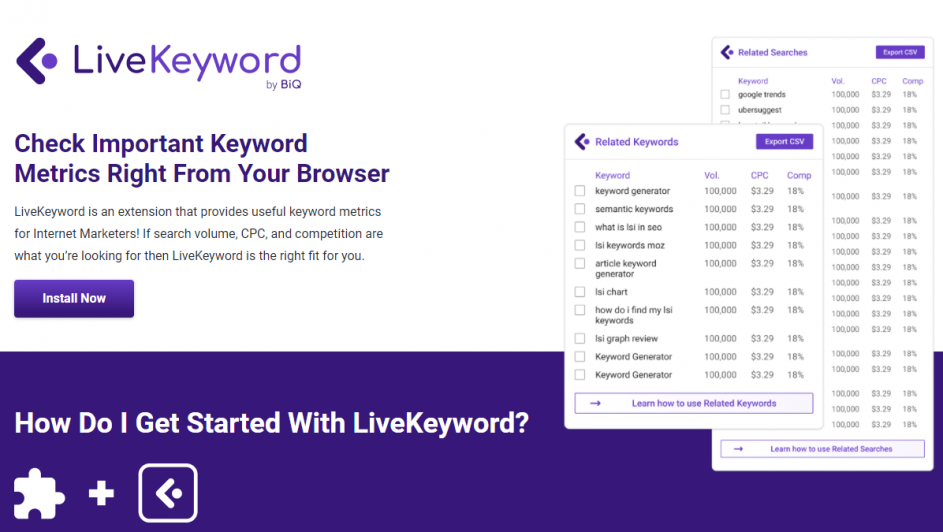 Here are the key features you'll get access to when you install this useful extension:
Get related keywords – these are the phrases that people often search for in addition to your main keyword
Get related searches – these are the searches that are closely related to your main keyword
Get insight into important keyword data – use the search volume, CPC, and competition to make better keyword research decisions
Export keywords as CSV – you can easily download a large list of keywords in one go
By giving back to the community, creative marketing ideas such as creating simple online tools help to market your brand far and wide.
Conclusion
In a tough and competitive world, businesses need to adapt to inventive strategies to make a presence. When resourceful ideas get incorporated into an organization, they yield interesting and priceless results.
From an inspired team, job satisfaction to increased leads, your organization thrives through various creative marketing ideas. I hope these cool marketing ideas are able to help you out!