Keywords Everywhere is no longer free? Here are top 4 free Keywords Everywhere alternative. 
You will see a list of alternatives to the popular keyword tool, Keywords Everywhere.

To be honest…

Keywords Everywhere is the first keyword extension that I installed to do keyword research right inside Google's search page.

It has been a completely free extension for more than four years until they decided to turn it into a freemium tool on Oct 1st, 2019. But of course, they didn't do that out for no reason.

According to Keywords Everywhere, they have no other option other than making it a paid tool. Or else, they would have to shut the website down.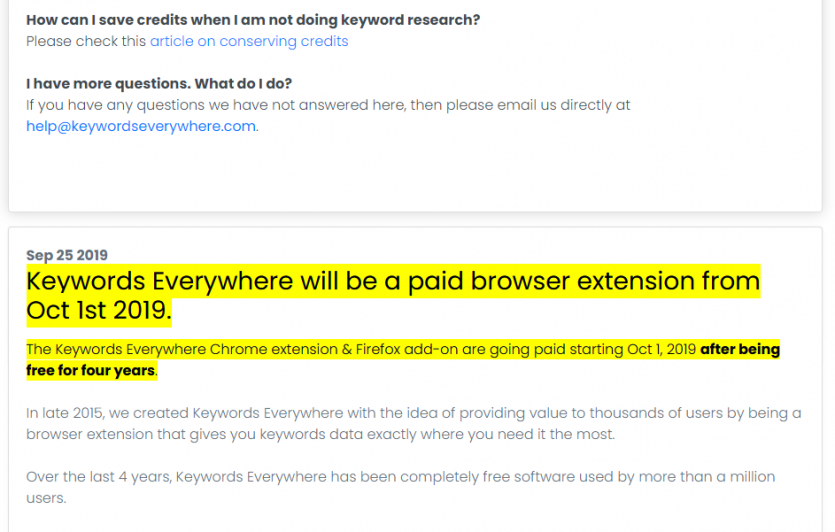 So, if you are looking for a free alternative to Keywords Everywhere, check out the list below for your best options.

In this post I will:
List out the 4 keyword tools that you can use to replace Keywords Everywhere
Show you how each of the tools works compares to Keywords Everywhere
My personal experience using each tool
The 4 Best Keywords Everywhere Alternative
Here are the top 4 best Chrome extensions that can help you in doing your search engine optimization.
If you are looking to do keyword research right on your search page, LiveKeyword would be your best alternative to Keywords Everywhere.
Why?

It provides exactly the same features as Keywords Everywhere did before they gone paid including:

Related Keywords
Related Searches
Volume, CPC, Competition
Export a large list of keywords in CVS
The best part: LiveKeyword is 100% free.

Here is another thing you do not want to miss out on…

*** Once you get your LiveKeyword API key, you will also be getting exclusive free-tier access to BiQ SEO Suite!

In this SEO suite, you will have access to more SEO features such as content analysis, rank checker, and rank tracker.

How LiveKeyword Compares to Keywords Everywhere

I love the simplicity that LiveKeyword provides to its users. Which was exactly what I love about Keywords Everywhere previously…

LiveKeyword also allows you to change the country and language for better local keyword research. To be exact, it supports 62 countries and 74 languages in total.

At the moment, you can only download LiveKeyword extension in Chrome, not Firefox.

Even though LiveKeyword only works on Google, not on Youtube, Amazon, and Bing, I find it sufficient enough because I don't use other platforms as much.

If I need to do advanced keyword research, I will just hop in the BiQ Keyword Intelligence instead.

You can check out my previous blog post that talks about how to install and use LiveKeyword here: LiveKeyword – Free Keywords Everywhere Alternative

That being said, if you need to find keyword ideas within Youtube, you may find the next extension suitable for you.
TubeBuddy is one of the most popular extensions for Youtube for good reason. It's packed with powerful features that will help you optimize and grow your channel.

It is very easy to use and can be installed in just a few clicks.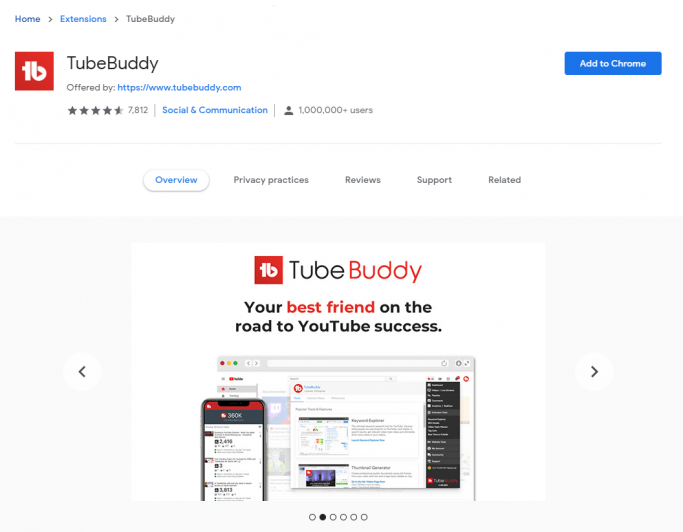 So how TubeBuddy can help you with keyword research?

Keyword research is important for both written and video content. When you are able to find the right keyword and tags, your videos will have a higher potential of generating more views.

That's exactly what TubeBuddy does. It helps you find the right keywords to use.

How TubeBuddy Compares to Keywords Everywhere

Both TubeBuddy and Keywords Everywhere shows all the tags that have been added to the video.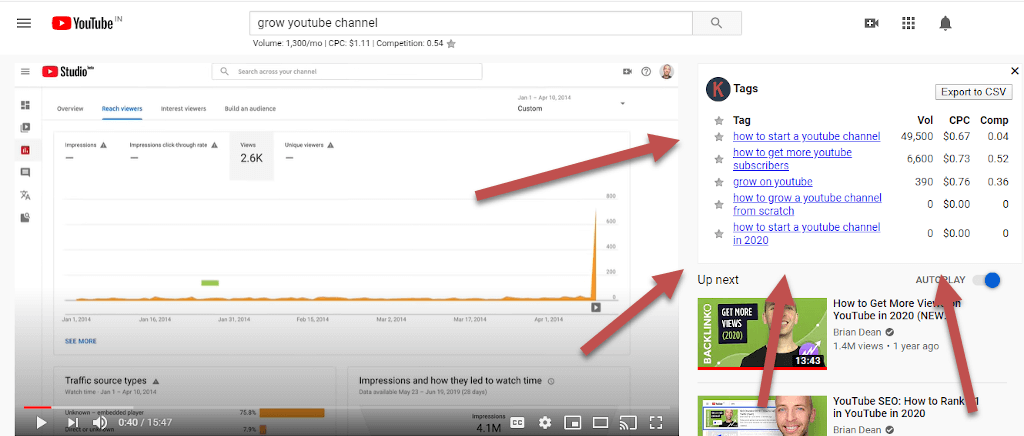 But with TubeBuddy, you can find out a whole lot of other valuable information for your keyword research: keyword overview, related searches and questions, trends, and more.

Just click the 'Keyword Explorer' from the main TubeBuddy menu.
You will see the 'Summary' section that shows the keyword's search volume, the total search results, and the competition analysis.

Moving to the 'Results' section, you will notice that it compares the channel that owned the most ranking in search with your channel.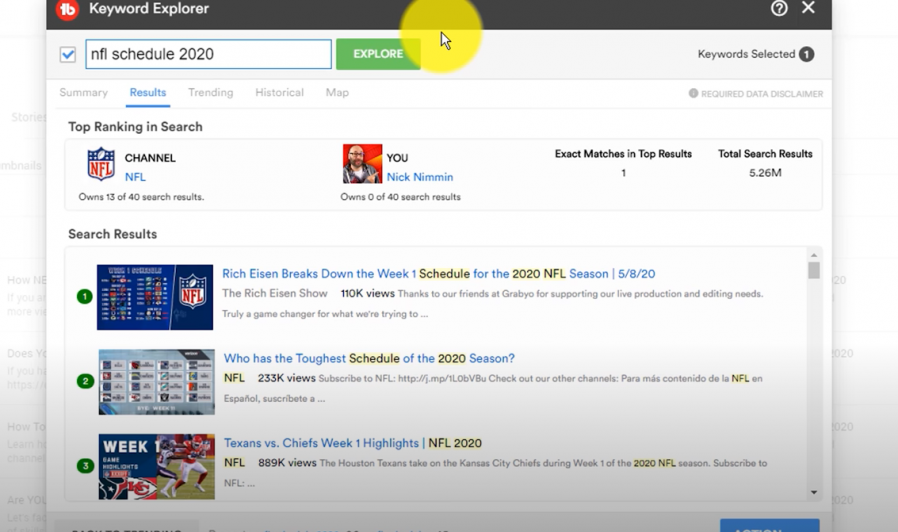 Which is super helpful if you want to identify your top competitor that is targeting the same keyword.

So if I have to compare TubeBuddy and Keywords Everywhere side-by-side for Youtube keyword research, I would go with TubeBuddy.

If you want to get more related searches from TubeBuddy, you may want to consider the paid versions. Because the free versions only show the top 3 results and limited to 25 searches per day.

TubeBuddy subscription starts from as low as $9 per month. With this subscription, you can get more than just keywords such as end screen templates, card templates, search rankings, best practice audits, and more.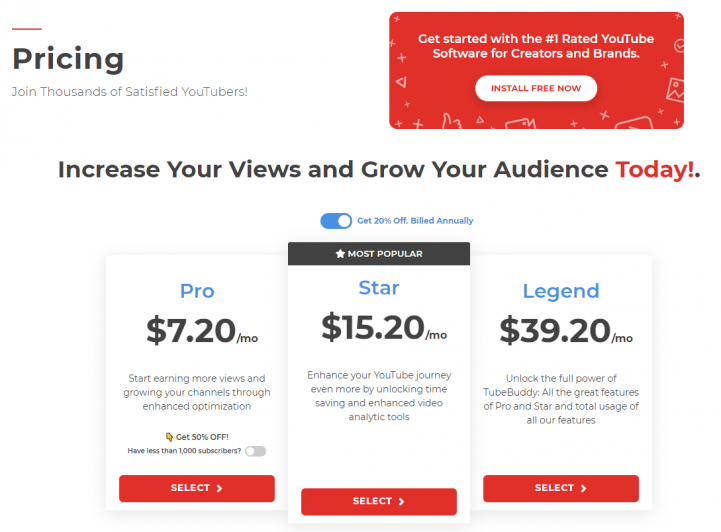 While Keywords Everywhere starts at $10 for 100,000 credits. You may check out Keywords Everywhere pricing here.

Ubsersuggest chrome extension is currently one of the most popular SEO extensions on the market.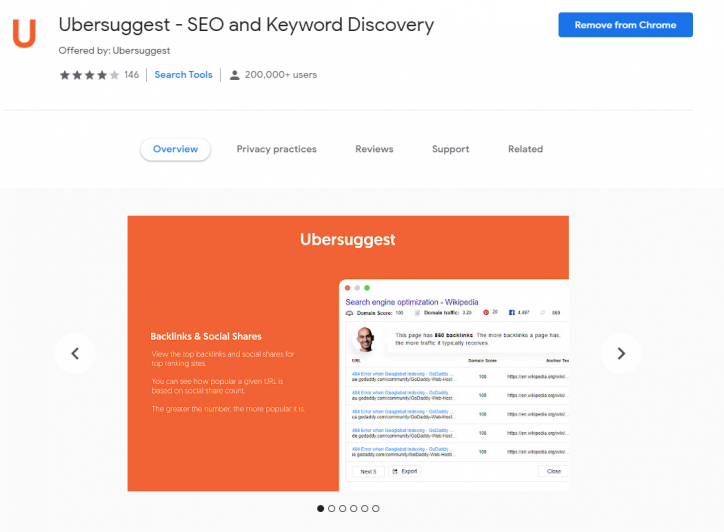 It is no surprise that this extension quickly grabs the attention of all SEOs when it was first launched by Neil Patel.

Once you have downloaded the Ubersuggest chrome extension, you will see not just keyword metrics but also other features including:

A list of highly-targeted keyword suggestions in the right-hand sidebar
The average number of backlinks and domain score that the top 10 results have
The metrics about each of the first 10 search results, such as domain score, Pinterest shares, Facebook shares, and backlinks
A chart showing you a correlation between backlinks and the top 10 results
Yes, all these available for use at no cost!

Can you believe that? It's totally free… at least for now.

How Ubersuggest Compares to Keywords Everywhere

As I said, Ubersuggest offers more than just related keywords and their metrics. If you want an extension that gives keywords overview, link, and URL metrics… you can find them all in this extension.

For example, the image that you see below tells you the average number of backlinks and domain scores that the top 10 results have.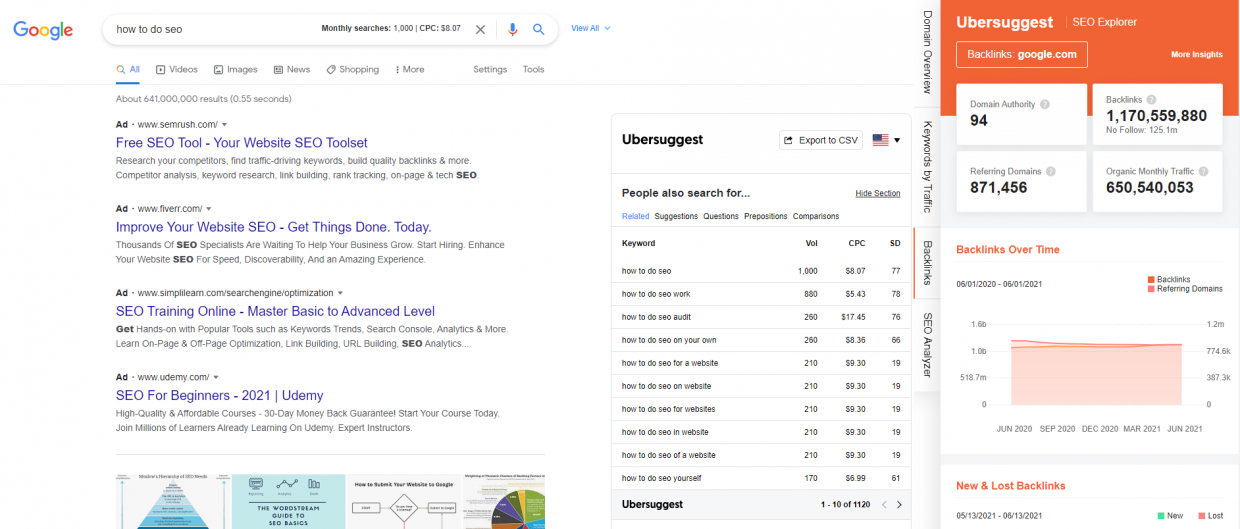 Another cool feature that I have mentioned previously is this – Ubersuggest shows you the ranking page's domain score, how many Pinterest and Facebook shares it has, and how many unique domains are linking to it.

Not just that, you can also see the exact list of sites linking together with their domain score and anchor text.

Those features are definitely something that we do not see in Keywords Everywhere.

Other than Neil Patel's face on top of every search results page, I personally think that this extension perfect for keyword research and competitor analysis.

Would it be possible that it becomes a paid extension like its Ubersuggest software in the future? We never know but do give them a try while it is still free.
Keyword Surfer is produced by Surferseo.com. It fills up the gap that Keywords Everywhere left when it becomes a freemium extension.

That could be the reason why it quickly garnered users' attention when it first launched and becomes a good replacement for Keywords Everywhere.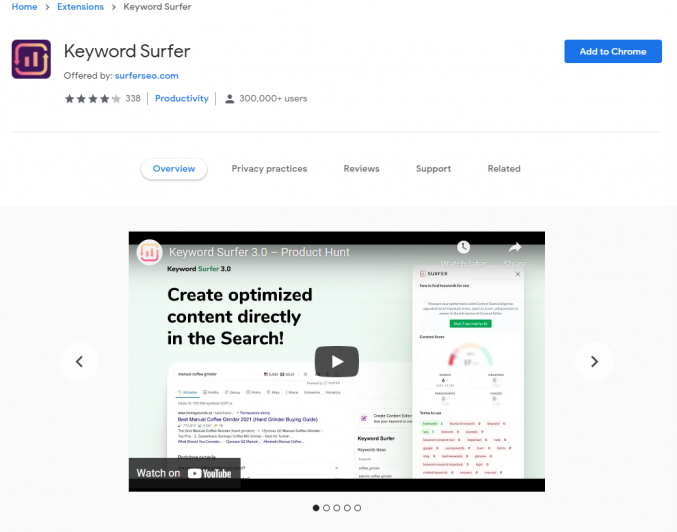 Just like Keywords Everywhere, Keyword Surfer available in both Chrome and Firefox extensions.

How Keyword Surfer Compares to Keywords Everywhere

It appears that Keyword Surfer does not have the keyword's cost per click and competition.

Instead, they have these features – you can see the estimated number of traffic, word count, and the number of extract keywords of each ranking page at a glance!

Of course, you can also choose to view them below each ranking result.
This is pretty interesting because you can get both keyword and backlink insight right inside your browser.

Above all, I would say the first thing that caught my attention was the word count feature. This is something that is not offered in any extension that I have previously shared in this post.

It may look pretty trivial but knowing the average word count does help your content strategy too.

It helps you to understand what type of content your audience is looking for; whether it is long-form or short-form content.
If I were to compare Keywords Surfer and the free version of Keywords Everywhere, I would choose the former because it offers more than just search volume.
But if you need the keyword CPC and competition, you may download LiveKeyword instead.
Conclusion
To recap, here are my list of the top 4 Keywords Everywhere alternative.
LiveKeyword
TubeBuddy
Ubersuggest
Keyword Surfer
These free extensions should be sufficient enough if you are looking for a free alternative to Keywords Everywhere.
Amongst the four Keywords Everywhere alternative, only TubeBuddy comes with a paid option for advanced features. The rest of the extensions are totally free.
Which alternative would you choose or already using now? Let me know in the comment.
Or did I miss any better alternative to Keywords Everywhere?
Let me know if there are any other Chrome extensions that you would like to add on the list. I would love to hear them all! 🙂