This blog serves as a guide with hands on experience in content marketing. Here are 10 world-class content marketing strategies to bring your business to another level.
Content marketing isn't something new today. In fact, you may have already seen an evolution over the years.
How many times have you heard of the phrase "Content is King"? A plethora, I believe.
It first started with magazines, pamphlets, and little guides, long before anyone could imagine the existence of the Internet. Today, content marketing doesn't only come in the form of text. Most, if not all businesses resort to using videos, audios, visuals, and podcasts to promote their brand.
So what is content marketing?
It is a marketing technique of creating and distributing content that is consumed by the customers who will purchase your product or service. By providing valuable content to your users, they will be led to your products and services.
Back in the 1900s, the Michelin brothers Andre and Edouard published a small red book called "Guide Michelin" – a travel guide for free. It was the earliest and best example of content marketing.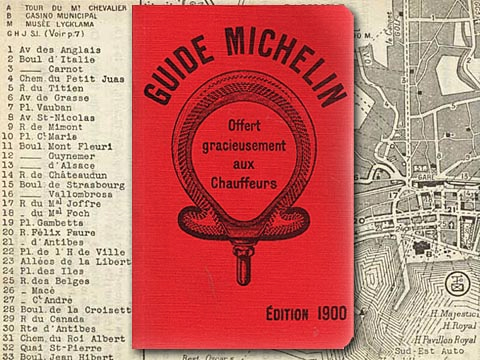 Understanding the needs of their target audience, they wrote helpful information including tips about how to change your tires, where to refuel your car, suggestions for hotels, and even places to eat. By printing so many copies, it helped create demand for cars – and tires.
Michelin even rated upscale restaurants in faraway countryside locations with 'Michelin Stars', similar to winning a Nobel Prize. Readers of this travel guide would drive around more to get to these locations, and their tires would wear out.
Guess who they went to for new tires? Michelin.
This story is positive proof of how powerful content marketing can be. In this post, you'll learn the 10 world-class content marketing strategies in 2022 that you can implement right away.
10 World-Class Content Marketing Strategies for 2022
Content Marketing Strategies #1: Goal-Setting
In life, if we want to win something, we have to identify our goals and what it takes for us to get there. And if you're not getting there, you'll need to get back on track.
A good starting point of your content marketing strategy is to set a goal or mission statement. It helps you to focus on what's more important for your business. Marketers that write down their goals are more likely to turn them into reality.
As you set your goals, make sure they meet the SMART criteria. SMART stands for Specific, Measurable, Achievable, Realistic, and Timely.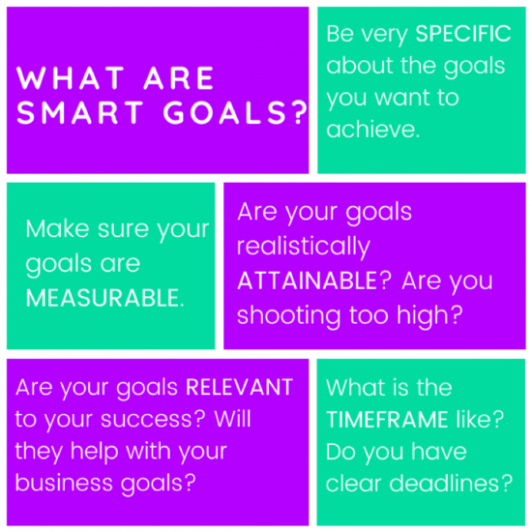 Writing vague goals like "I want to get more exposure with content marketing this year" should be avoided because stating does not give you an indication of how or when you're going to achieve them.
Instead, think clearly about each component of your content marketing strategy inclusive of the SMART elements. For instance, "I want to increase traffic to my site by 12,000 visits in May".
Weigh between "I plan to lose weight this year" vs "I plan to lose weight this year by eating healthier and hitting the gym on weekends".
I guess it's pretty clear which way of goal setting should be the way to go now.
Remember, always try to be more specific and set real deadlines and checkpoints for your goals so you can measure the results.
Content Marketing Strategies #2: Build A Customer Persona
When we think about the buyer's journey or building customer experiences, the foundation for marketing needs to be around "who". Who are you writing for? Who should this message be known too?
Buyer personas help marketers build the most genuine conversations with the most important person to your company: your customer.
When Superdrug wanted to target their perfect customer, they first had to build a persona. They knew that their audience was of a certain demographic, age, and with unique goals and desires.
Your customers will be the same. Every business has THE persona to target. Do some digging around and find out who you should be targeting. This will frame all of your content marketing strategies.
Superdrug knew that their target audience consisted mainly of women who cared about health, beauty, and body image. With that piece of information, they set about to create a campaign that would earn tens of millions of views.
To raise awareness about body image, Superdrug posted a controversial image and focused on a trendy topic. They hired graphic designers to edit photos of models. The request was to edit the models so they match the standard beauty norms of different countries.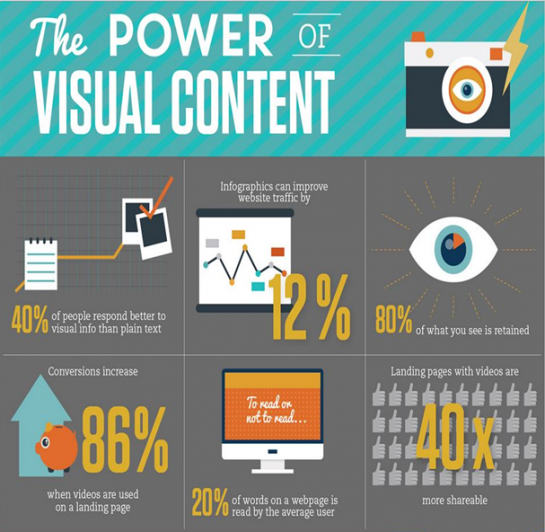 The article titled "What the Perfect Woman Looks Like Around The World: Designers Photoshop the SAME Model To Show How Beauty Ideals Differ in Every Country" published on DailyMail UK and HuffPost and soon went viral. It got international coverage and got picked up by the New York Times, the Telegraph, and Business Insider. Celebrities started sharing it, and it racked up over a million times.
So have you identified who is your customer persona? What do they care about? Your job is to create content that they want to read.
Content Marketing Strategies #3: Understanding User Intent
Search intent is the main goal a user has when typing a query into a search engine. You'll need to have an insight into what your user actually wants. Better still, what information he wants to retrieve from the keyword?
This example continues from the last strategy. Michelin knew that their targeted customers (drivers) wanted to know where to go. They needed travel advice, destinations, and restaurant guidance so they had a direction to drive around.
Next, let's look at Superdrug. They knew that their customers cared about body image, so they focused their content on "ridiculous beauty standards".
Try to understand what your users care about. What problems are they looking to solve, and what are their pain points?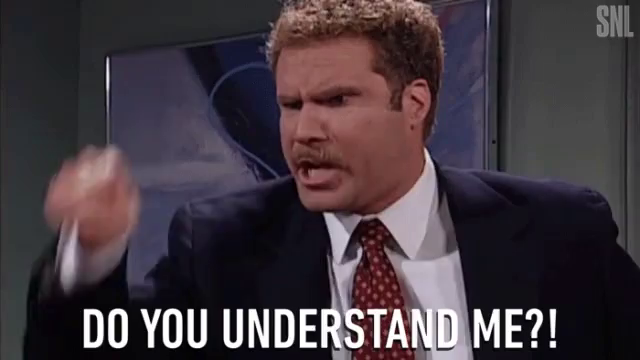 Ask yourself, 'what is my customer doing before and after they use my products?'.
See, Michelin didn't target customers interested in tires. They target customers who are interested in driving. And that's how their content marketing strategy worked for them many years ago.
Create content that fits what your customers are already doing, and they will end up where you want them to be. At the end of the day, they'll be reading your content, using your products, and following your brand.
Content Marketing Strategies #4: Create Content Guidelines
Wouldn't we all like to make content marketing easier for ourselves?
You can actually do so by creating and building guidelines and content types. These will help you structure your content and produce a larger amount of higher-quality content.
The 4 main types of content that people normally focus on are Blogs, videos, infographics, and e-books/guides. And from these, you can create many other types of content.
For instance, you can get the audios from videos to make podcasts and audio tracks. You can also screenshot images and use them for Instagram posts. Highlight quotes, turn them into tweets and take snippets of articles and post them on various social media platforms.
Over the years, we have many of our readers that struggled with using video to boost their SEO. If that's you, check out this post on how you can use video in your marketing strategy: https://biq.cloud/blog/video-seovideo-content-marketing-boost-seo/
If you're just starting out, begin with these 4 main types of content, and then leverage that content to make tons more 'mini content for further distribution.
Content Marketing Strategies #5: Perform Keyword Research
Keywords are the heart and soul of online marketing and SEO (Search Engine Optimisation). Every time someone types something into Google, they use a keyword. A keyword is a word or phrase that someone uses to search. In an SEO strategy, they open the food to your efforts to be discovered and engaged with online.
To search for relevant keywords, the BiQ SEO Suite comes into the picture! The Keyword Intelligence module would be perfect to execute this strategy, Give your business niche or topic a search, and you'll find many keywords that people search for when they look for you.
While doing so, one good idea is to focus on long-tail keywords. These are keyword phrases that are longer, and therefore less searched. They usually consist of 3 words or more. These less searched keywords are less competitive and easier to rank for in the search engines.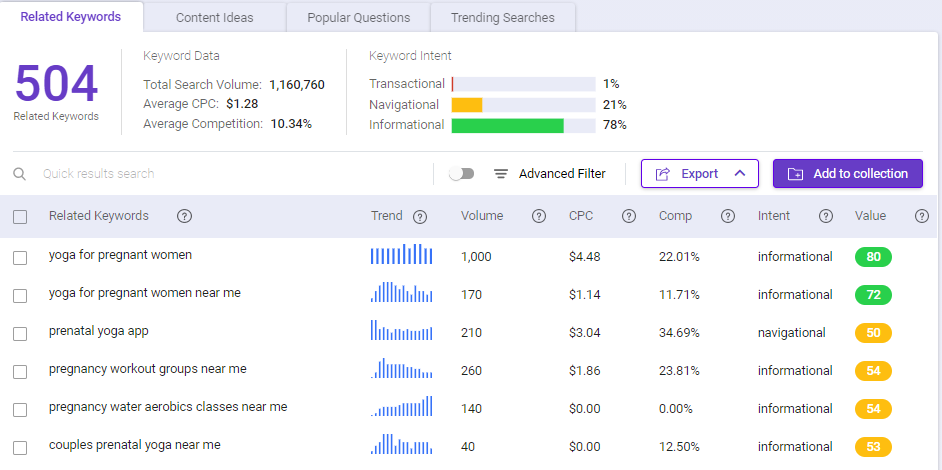 So instead of targeting the keyword "yoga poses" you can focus on the keyword "yoga for pregnant women". This longer tail keyword phrase is less competitive, and you'll rank faster for that keyword.
Some SEO content marketing practices are an embarrassment. Don't make these same mistakes that we've outlined in this article- https://biq.cloud/blog/7-content-marketing-practices-embarrassment-seo/
Content Marketing Strategies #6: Use Idea Generators
If you're stuck and are desperately looking for ideas, it's nice to be able to use an idea generator. The Keyword Intelligence in BiQ SEO Suite has a "Content Idea" tab that enables you to find hundreds of potential ideas. Let's take a look at what content ideas are returned with the keyword "prenatal yoga".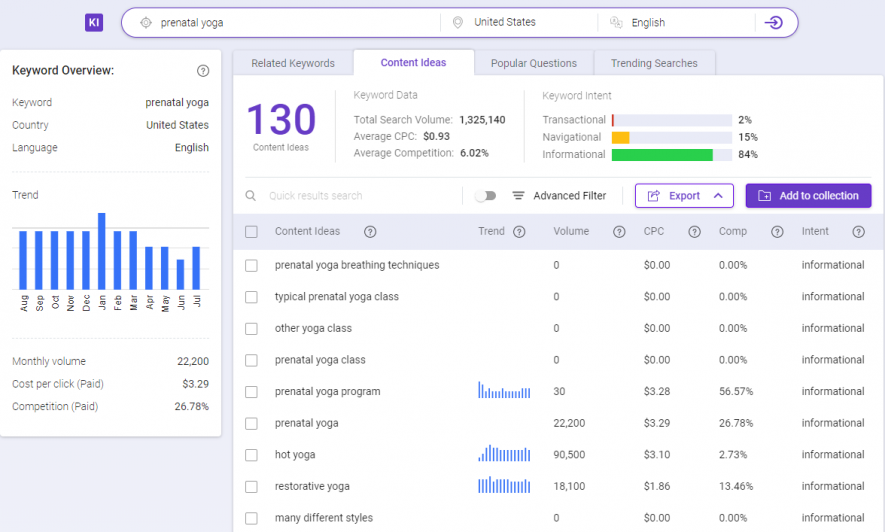 These are ideas you can write about surrounding the main keyword you've entered.
Wanna have old-school fun with this? Take out a pen and paper and draw a good old-fashioned brainstorm mind-map. Put your topic in the center and then use the strategies in these posts to come up with as many ideas as you can.
In the center, put your target customer and start listing out what they might be thinking. Write down ideas from the idea generator. Then for each idea returned, head to the "related keywords" tab in the BiQ SEO Suite to find more keywords. Start linking these ideas together, and you'll have an infinite resource of content ideas.
Content Marketing Strategies #7: Analyze Your Content
Content analysis aids in finding what exactly is and isn't working for marketers. You want to make sure you target the right content to the right audience.
To check and grade your content, BiQ's Content Intelligence module is here to help you too! But what is content intelligence?

BiQ's Content Intelligence aims to help you break the chain by giving you insights into what your customers are looking for in your content. You'll start by analyzing your content by entering the URL of your content together with your target keyword in the search box.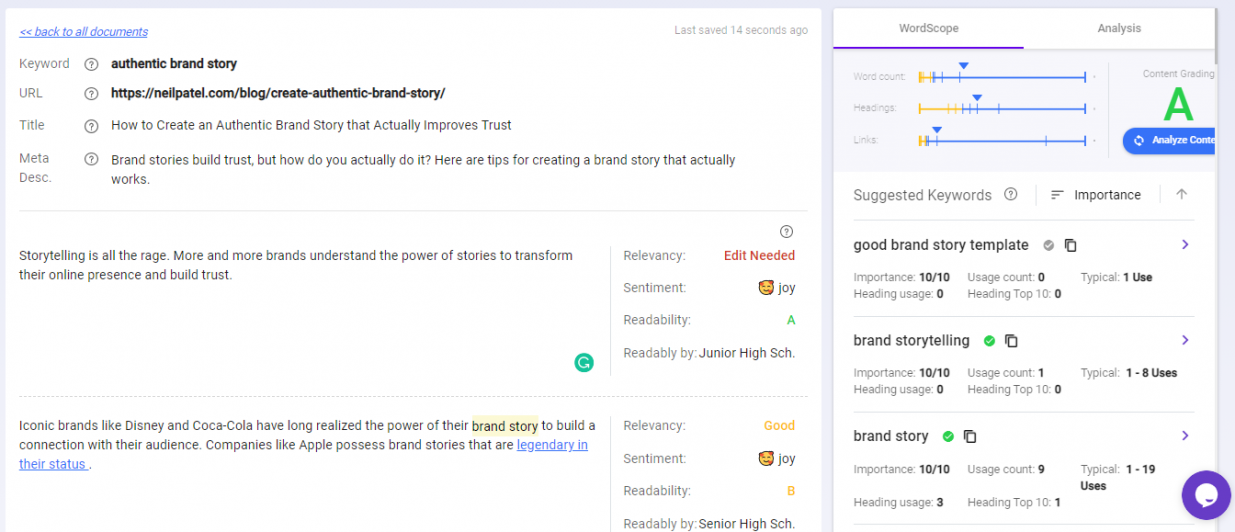 From the results returned, you will get an overview of how your content is actually performing, in the eyes of both humans and search engines. Optimize your content until it reaches a satisfactory level and you'll see your rank increase in no time!
Content Marketing Strategies #8: Visuals All Day
Visual content is a must in your arsenal. Humans love consuming colorful content. The usage of graphics such as screenshots, graphs, GIFs, and videos will lure your readers' eyeballs and keep them interested.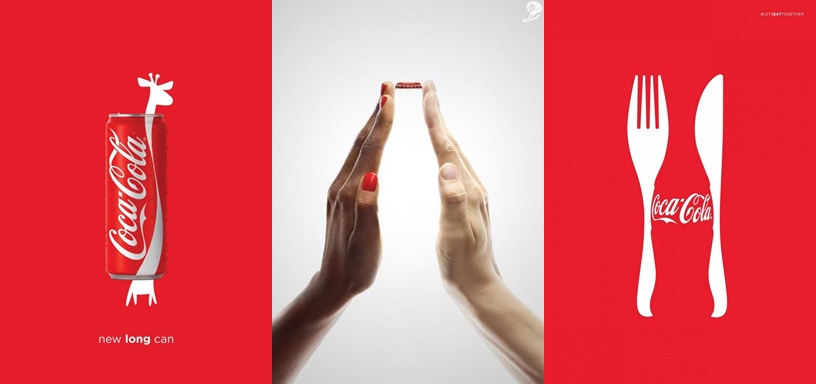 Coca-cola is a great example of a company that does this well. Although they are a manufacturer of carbonated soft drinks, the visuals they use in most if not all of their advertisements will take you on a journey that'll excite and enlighten you.
One strategy coke used was the "Share A Coke Campaign". They put your name on their bottles and invited customers to post their names so Coke could create personal bottles for everyone.
This created a powerful visual effect where customers felt connected to the Coke brand.
In terms of content marketing, think of ways that your customers like to view content. Then create images and graphics that they will love.
Content Marketing Strategies #9: Schedule Consistency
Remember strategy #1? Let's head back to the original SMART goal that you started with. Take that goal and break it up into a daily or weekly consistent strategy.
Well, the saying of consistency is key applies very well here.
By right, you should have a regular schedule of when you will be posting your content. This consistency will be the number one factor in your content marketing plan. The more consistent you are, the more likely you'll create a post that will go viral.
Like the posts we've scheduled and published for BiQ's Facebook page for our readers.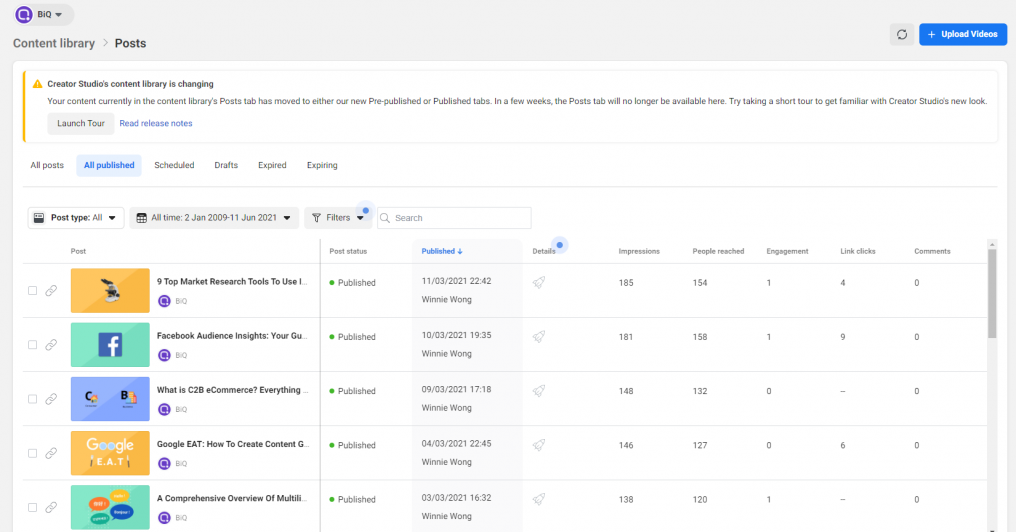 Consistency tells your readers that you're reliable, that you run your business efficiently, and that you'll be there when they need you. All you have to do is just spend a little time each day/week interacting on social sites to build a long-lasting relationship with your readers.
Plan – Schedule – Execute. That's all it takes for you to get the ball rolling.
Every single post you create will add up positively to your marketing strategy. Slow and steady wins the content marketing race. You'll be so effective in your content marketing strategy that it will become impossible for people to ignore or forget you.
Content Marketing Strategies #10: Distribution
We've reached the final marketing strategy that is the time to distribute your content.
There are many places you can go ahead to execute this but we'll start with the big ones. Start on your own website and blog. Create relevant posts for your target audience and stick to a regular schedule.
These posts should be easy to share and ultimately lead your readers to sign up so you can collect their email information. Try posting videos on YouTube, and audios on podcast distributors.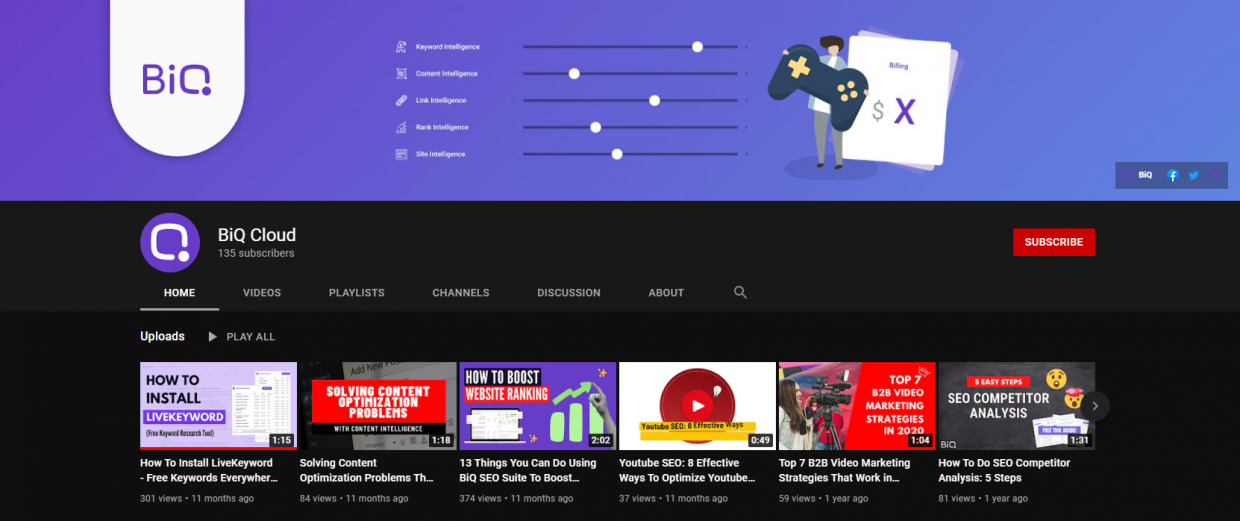 Or you can break your articles into pieces and rewrite them for Linkedin, Quora, Medium, and other sites where you can post written content.
Most importantly, share your business and brand on social media! This is indefinitely a powerful way for you to reach your prospects and customers. If you're not speaking directly to them through social platforms like Facebook, Twitter, Instagram, and Pinterest, you're missing out!
Don't just stop there! Email your audience, and post on relevant groups and forums. You should scream your voice from the rooftops so people can hear about what you've got to say.
For those of them who arrive on your main blog content, it should be easier for them to share. Don't forget to include social media buttons that are visible and clickable or ask people outright to 'share this post.'
So, share this blog!
Conclusion
In 2022 it's easier than ever to create and share content. The world is more connected than ever because of the internet. You can use the time-tested strategies that companies were using hundreds of years ago and grow your business right now.
Whether you take inspiration from content strategy examples like Michelin, Coke, or Superdrug, rest assured that you'll be heading in the right direction. Once again, content marketing is a great way to reach your audience with content that they actually want to hear about.
Follow the 10 content marketing tips in this post and you'll find yourself receiving customers that'll constantly come knocking on your door. Inspire yourself by the big companies that have made good use of content marketing and start making your own content that fits these ideas.
Keep creating content and improving it where you can, and your strategy will pay off sooner than you think. Content marketing for the win!
Do share with me if you think there are other content marketing strategies that should be included in this article. Let me know your thoughts on these strategies in the comments section below.