When it comes to developing your campaign or growing your business, it's essential to know your target audience types. Here are 5 easy steps to help you identify who your target audiences are and apply them to your marketing strategies.
What is Targeting in Marketing? And Why Is It Important?
One big mistake people make in their content marketing strategies is not figuring out who their target audience is. Most content marketers create content and start marketing it to everyone to get more traffic.
While this might work towards boosting your traffic, it's a bit too vague since not everyone who visits your website is always a good fit for your marketing bottom line.
Funny enough, although having an incredible amount of traffic flow through your website is good for business, you ought to be looking for more people who actually engage with your products/services and make purchases. Here's where target marketing comes into play.
Once you've found your preferred target audience, it becomes easier to find and perform targeted keyword research.
It's estimated that brands waste over $37 billion annually in the United States alone on ads that the target audience never engages with.
Today, very few would argue with the importance of finding and sending personalized messages to target audiences. Because it will simply cost you wasted time and resources if your brand is receiving irrelevant traffic.
What is a Target Audience?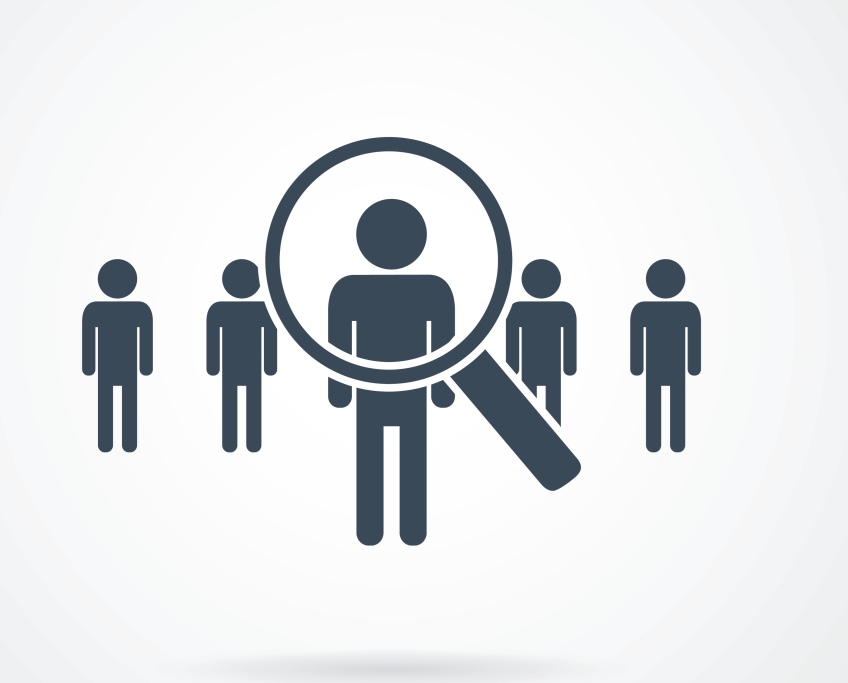 Target audience refers to the share of customers that businesses or companies direct their marketing actions to boost awareness of your products/services. Knowing your target audience types will help you target a market to communicate to and engage with your content.
Often they are categorized by a group of people with the same goals, level of education, interests, problems, etc., that need your product/service.
Basically, you'll want to target people with a higher chance of buying your merchandise.
Targeting people who won't engage with your brand or buy your products or services might mean more traffic to your website, but it won't do your business much good.
Both target markets and target audiences are centered around segmenting prospects into groups to make better-informed business decisions. However, a target market focuses on a specific group of people that your company's products are aimed at.
On the other hand, a target audience defines the same group using audience interests, buying history, and demographics to get more informed audience targeting decisions.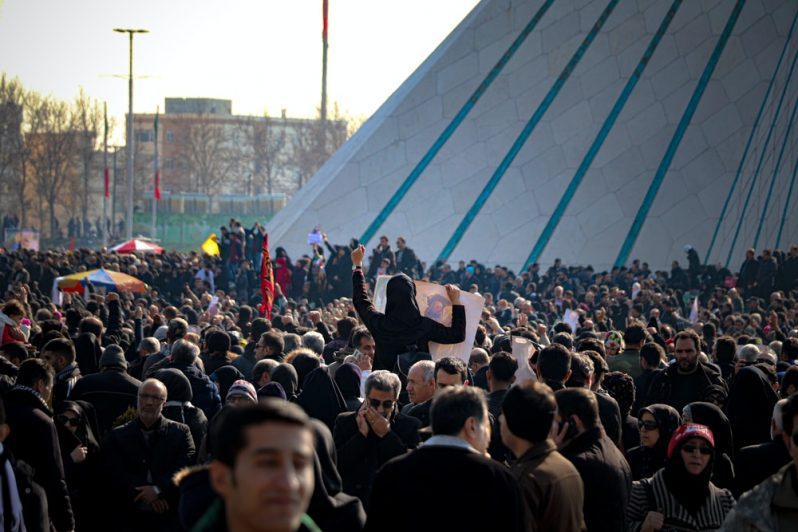 For instance, if your target market is "marketers aged 30 – 35," then your target audience will be something like this, "marketers living in New York aged 30 -35." That's a classic target audience example that shows a more simplistic overview of target audiences.
Now, let's dive into specifics like how to find the right target audiences and if you can have more than one target audience:
Can Brands Have More Than One Target Audience Types?
Ideally, the more research you conduct to determine your target audience, the more likely you may discover that you have more than just one persona to target. Most businesses also sell more than one product or service, meaning they will have multiple target audience profiles to consider.
So, yes! You can have more than one target audience, depending on your business niche. Your target audience may also consist of several patterns to cater to your marketing campaigns to the personas based on your goals.
The good news is that the more targeted your marketing insights are, the easier it will be to customize your targeted campaigns. Therefore, the more information you have about your prospects, the better placed you will be to find the right channels and suitable targeting strategies to use.
For instance, if you have a highly visual audience, social platforms like Instagram can be your best marketing tool. For an older audience, your campaign may perform best if you use Facebook and email marketing.
How Do You Identify Your Target Audience Types?
As complex as it may seem, determining your target audience is actually a simple and achievable task. These steps will help you realize which target audience template to use for your marketing campaign:
1. Consider the Pain Points Your Product Address
As part of your content marketing research, it's vital that you pay particular attention to defining your target customers. Not only that, knowing their different considerations to different purchase paths and pain points is just as critical.
One way you can approach this is by putting yourself in your customers' shoes. You want to think like them and imagine what and why you want to use those products/services.
Ask yourself questions like:
What solution can I provide to a problem?
What goals do my target audience want to achieve with my product?
How is my product/solution different from my competitors?
Such questions will allow you to craft more targeted personas, along with personalized content that addresses their problems and issues—centered around the stages of their buying cycle. Personas are fictional characters that are based on research that helps businesses represent different audience target types.
When applied correctly, knowing your target audiences' pain points and needs allow you to know who to target, thereby reflecting on your revenue.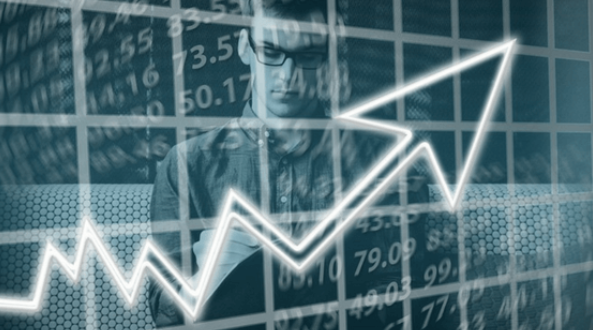 As you head into 2021, ensure you arm yourself with this information to get a more targeted audience.
2. Analyze Your Competitors
Monitoring your direct competitors is another excellent strategy to know more about your target audience types. Studying your competitors allows you to determine whether your products/services are superior or inferior or if you have a more convincing USP.
In any case, targeting the same audience as your competition is an effective way of convincing some of your competition's current prospects to switch to your brand.
Moreover, studying your competitors allows you to know who they are targeting as well. This can help you identify different areas where they're not operating and how you can tap into them with the correct messaging.
Essentially, conducting a competitor analysis allows you to assess your competition's strengths and weaknesses and how they impact their direct and indirect competitors. As a result, you can devise more effective strategies to conduct better SEO analysis to gain the most traffic in your industry.
3. Gather Data Insights from Your Existing Customers
Your business plan, professional experience, content marketing strategy, and prior knowledge of your target audience should lay the foundation for your future market research strategies.
The best way to gain access to this information is by gathering insights and data from your existing customers. Compile all existing intelligence about your target market, and use your current customers to explore other opportunities to learn more about them.
For instance, you may know that most of your target audience are senior-level business owners. However, you may not know whether they all consume content using the same channels or if they all have similar job titles.
To uncover key audience insights, you can use Google Analytics or social media like Facebook audiences to drill down into your website traffic. Deep audience analysis can help you get better-informed insight into your target audience.
4. Keyword Research is Key to Audience Targeting
By this stage, you probably already have a clue of who your target audience/market is shaping up to be.
Now you'll need to drill even further into your target audience to know more about their demographics and psychographics.
Once you have this data, it becomes easier to perform keyword research to focus more on relevant traffic that will actually make you money.
BiQ's keyword Intelligence provides you with critical tools to research and use your potential target keyword effectively.
With BiQ's keyword Intelligence, you can gather critical data on keyword volume, keyword competition, trends, and related keywords to provide more relevant content for your target audience.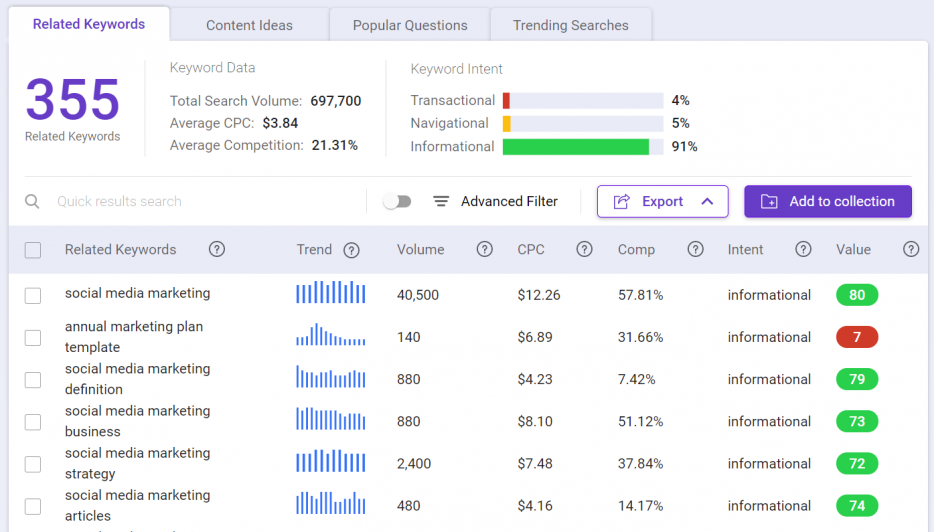 BiQ's keyword analyzer feature also helps marketers know why prospects might search for certain keywords in the search engine instead of others.
Moreover, content marketers can use BiQ's Rank Intelligence tool to analyze their competitor's keywords. With this tool, marketers can sort ranking keywords according to their competition to determine which high-volume keywords are the most effective.
This strategy will help you make critical decisions based on content analytics and active ranking strategies to thwart your competition.
5. Ask Yourself Questions to Define Your Target Audience
One of the most stressful aspects of identifying your target audience types is the demographic analysis.
You must gather enough critical data to know things like the age, sex, location, etc., of your target audience. However, these statistics can be difficult to come by, let alone quantify in terms of what content you should produce.
The trick here is not to focus on who your audience is—instead, pinpoint what they're struggling with. Knowing your target audiences' pain points is a step toward understanding how best to address their struggles.
Ask yourself questions like:
What can I do better?
What keeps my audience awake at night?
Is my audience segment large enough?
What actually motivates my audience?
What problems does my product/service solve?
Such questions will help you garner better insight into your target audience and what they're looking for in your product/service. This approach should allow you to find and utilize more in-depth demographics that ultimately work toward your bottom line.
Applying Audience Targeting Strategies in Your Marketing
When you know your target audience types and their pain points, you can create content that's more effectively focused and has the right marketing message for everyone in your targeting segment.
It would be best if you also accepted that not all messages would resonate the same way with all your target audiences. Here's what you need to know:
1. Segmenting Your Target Audience
When you are creating content, you must be aware of your audience type. After all, you wouldn't want to write content that won't attract the right audience and traffic.
Remember, it's very easy for miscommunication to occur in such instances, which might end up negatively impacting your brand and website.
Therefore, be sure to consider your audience types and what your content means to them. Your target audience types may include:
Experts
Laymen
Managers
Technicians
Hybrids
As a content marketer, you must choose which audience is your primary audience and which audience will be your secondary audience.
It's possible to create content that reaches all audience types that everyone finds relevant. But that shouldn't be your main focus. Your job is to make your primary and secondary audiences interested in your content. Make them want more from you!
Speak directly to your target audience to attract them and boost your conversions and leads.
2. Paid Marketing with Google and Facebook Ads Targeting
Now's the time to use content marketing and analysis tools like Google Ads to perform A/B testing and set up your ad clusters to compare your marketing campaigns' based on the most effective and which ones need improving.
Ultimately, businesses are looking to connect with the right people. Google and Facebook Ads allow you to know who previously interacted with your site or mobile app.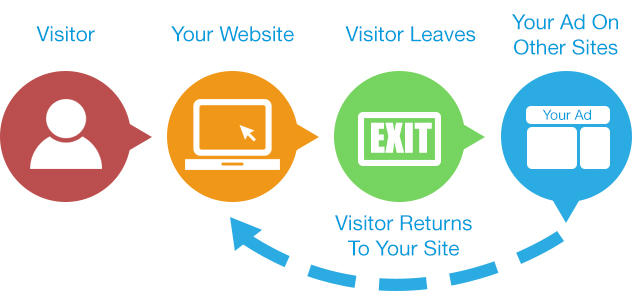 You can use this data to remarket with Google Ads to target audiences who have already expressed their interest in using your product.
3. Prioritize SEO and Create Content to Rank for Your Target Audience Queries
Organic SEO is another great audience targeting tool you can use. After all, there's no better feeling than being in front of your target audience whenever they search for exactly what you're in a position to offer.
BiQ's Content Intelligence allows marketers to rank high for relevant terms in SERPs. This tool provides its users with appropriate content strategies that meet today's more sophisticated search engine algorithms.
By including your content URL and target keyword, our tool will analyze your content paragraph by paragraph to check your tone, relevance, and ease of readability.
With BiQ's Content Intelligence tool, you can achieve content excellence by leveraging BiQ's metrics, centered on boosting your visibility and rankings.
4. Use Google Analytics and Continuously Revise/Update Your Target Audience
With Google Analytics, you can monitor your best- and worst-performing posts and content areas and improve them accordingly.
Google Analytics provides you with critical data that allows you to spruce up what interests your audience and possibly attract more target audience types.
By monitoring what posts or landing pages captivate your target audience, you can repurpose content that doesn't work and promote content that works.
An SEO tip is to create Audiences in Google Analytics for users who have converted recently, who convert frequently, or who spend a lot of time on your website, and then target them from within Optimize.
Use it to do your split test and increase your conversion and audience targeting.
Conclusion
From the above excerpt, it's clear that knowing your target audience isn't always enough. For one, it doesn't guarantee success. You'll still need to market your content to your target market.
Fortunately, with this post, you can find new and revolutionary ways to target the right audience types, which would drastically change your marketing tactics. Having your target audience types down should help you make better-informed marketing decisions.
Above all else, happy campaigning!